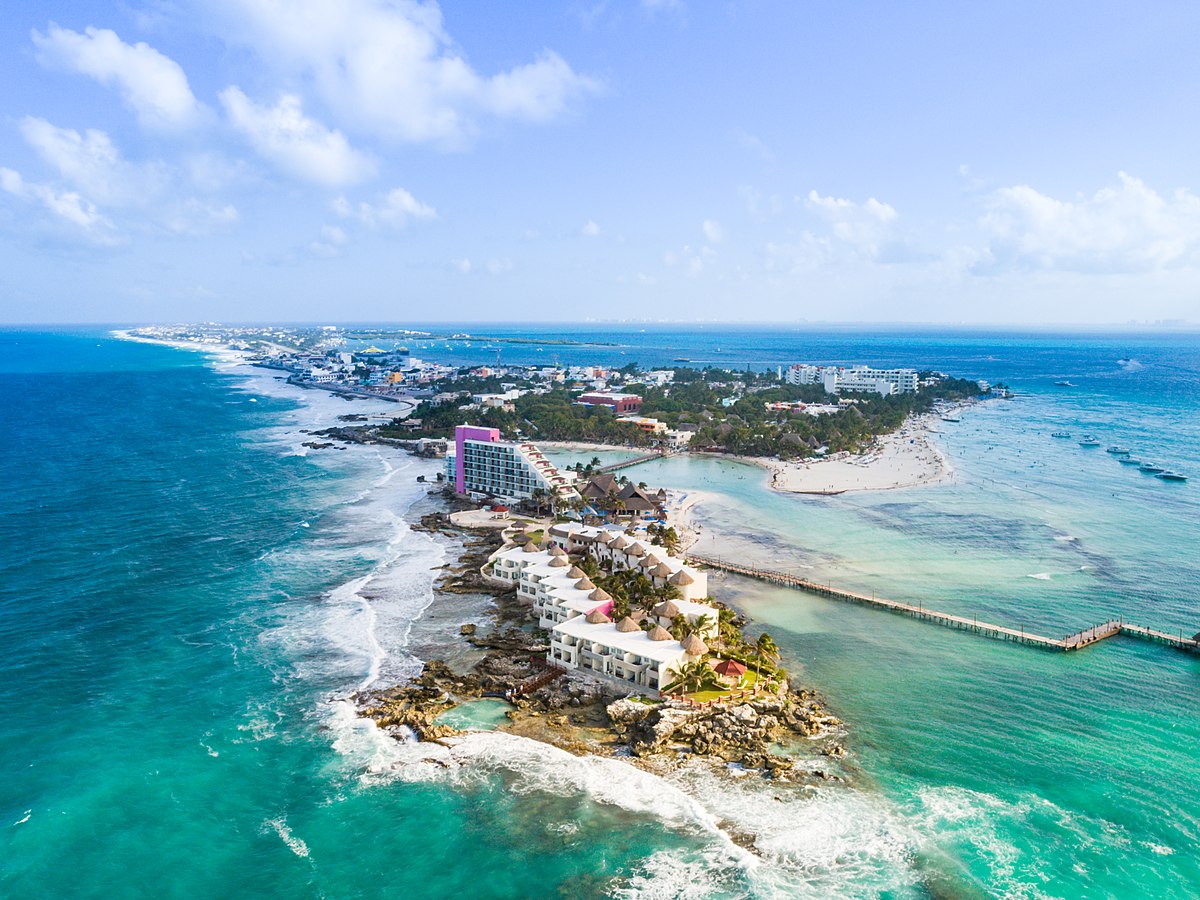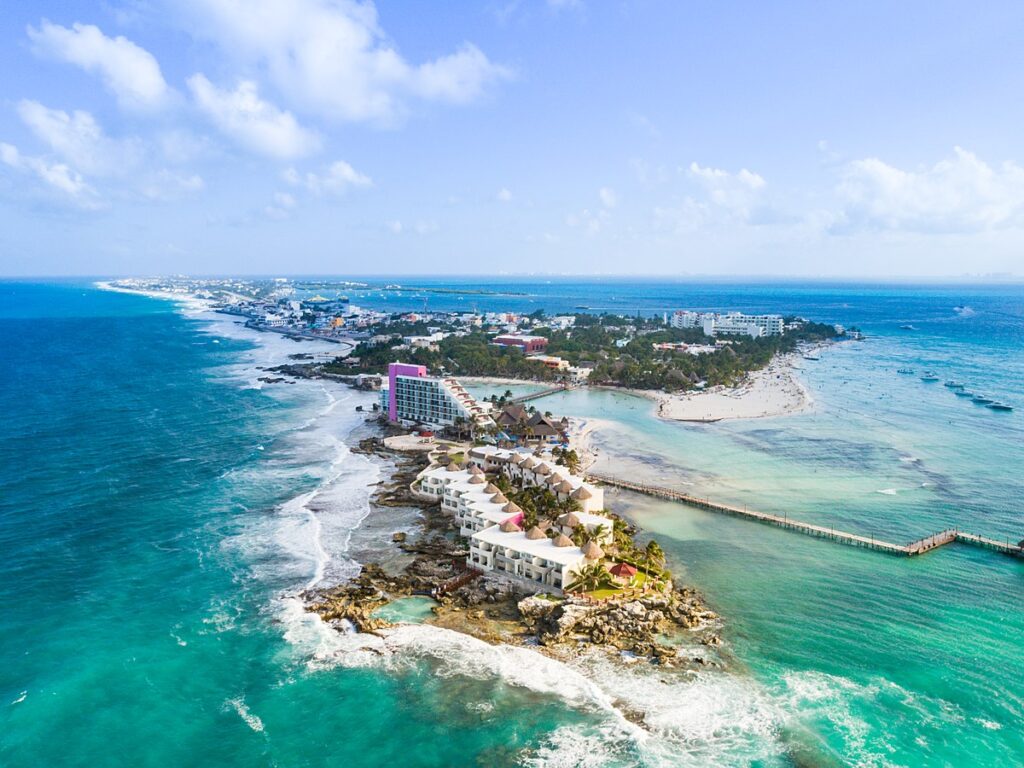 You already know about Isla Mujeres – a small cozy island in the Caribbean conveniently located 9 miles away from the mainland of the Yucatan Peninsula and the Cancun hotel zone.
The island is about 5 miles long and only 1,5 miles wide.
Despite the compact sizes, you may still need a transfer. Depends on the purpose for which you arrived. If you only need to get from the pier to a specific beach club, you can just take a taxi, there are a lot of them in the terminal area.
Please note: there are more than enough rental companies on the island, but for those located near the pier, the rental price is usually higher.
Do not be too lazy to go a little deeper into the island to save money. Also pay special attention to the technical condition of transport, especially scooters and bicycles – often they may require repair, and their operation will cause a lot of trouble.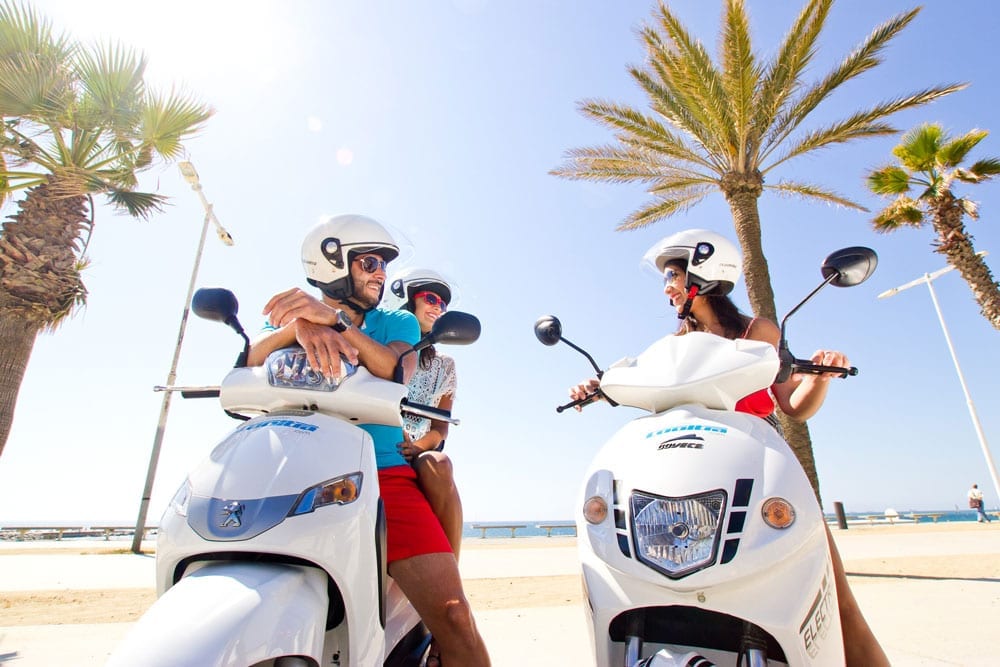 The cost of renting golf carts is not much different for the presented companies, so you can focus on the first option.
1.Indios golf carts
It seems to be the only company on the island that even has a website where you can pre-book a golf cart.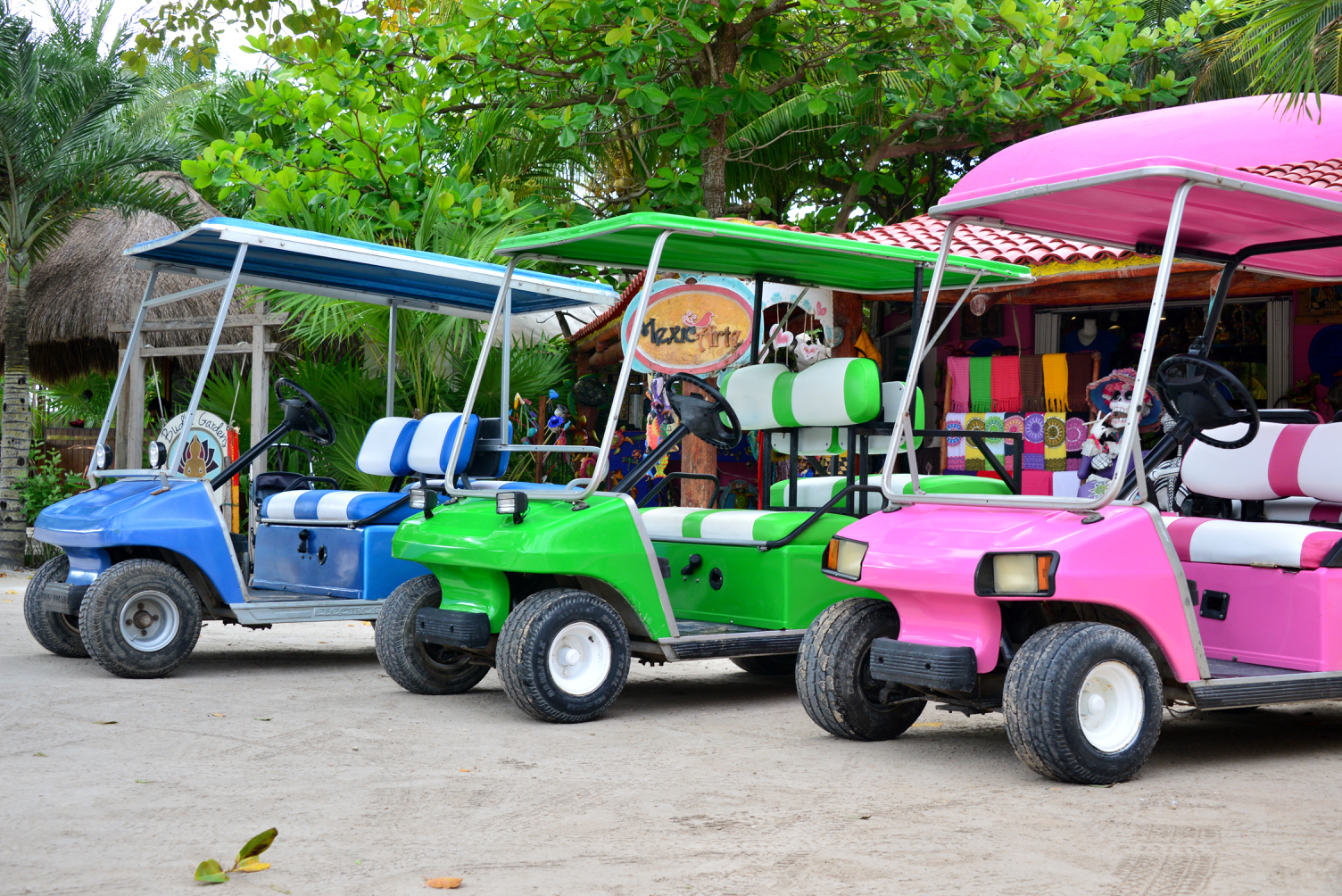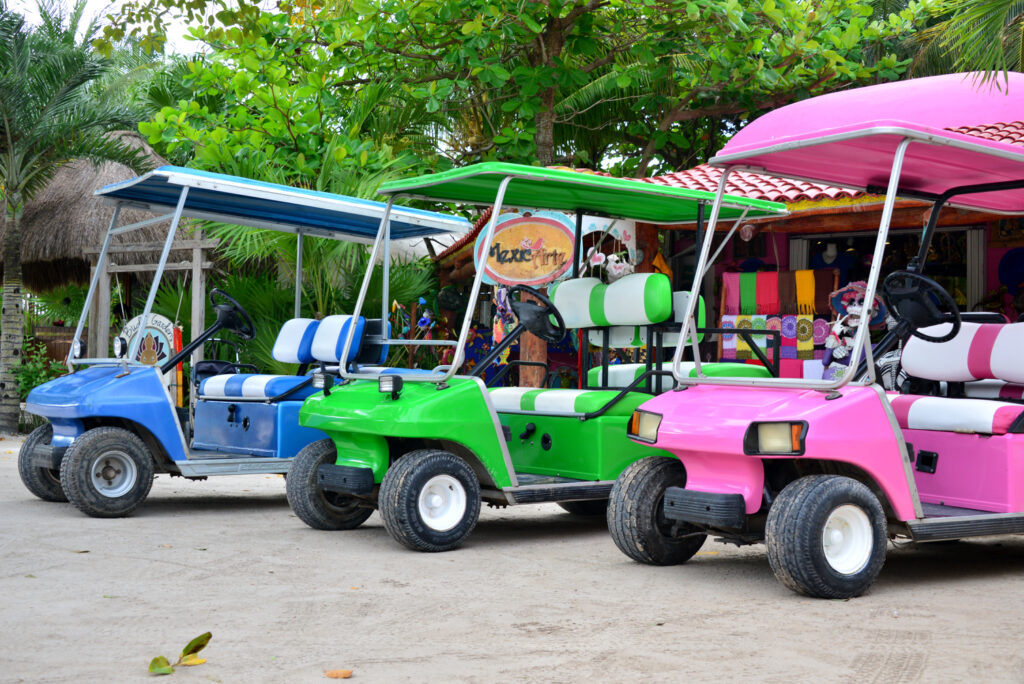 The cost of renting a four-seater golf cart:
1 hour – 20$.
Half day from 09:00 to 17:00 – $50.
Day – 65$.
Website: https://www.indios-golfcarts.com/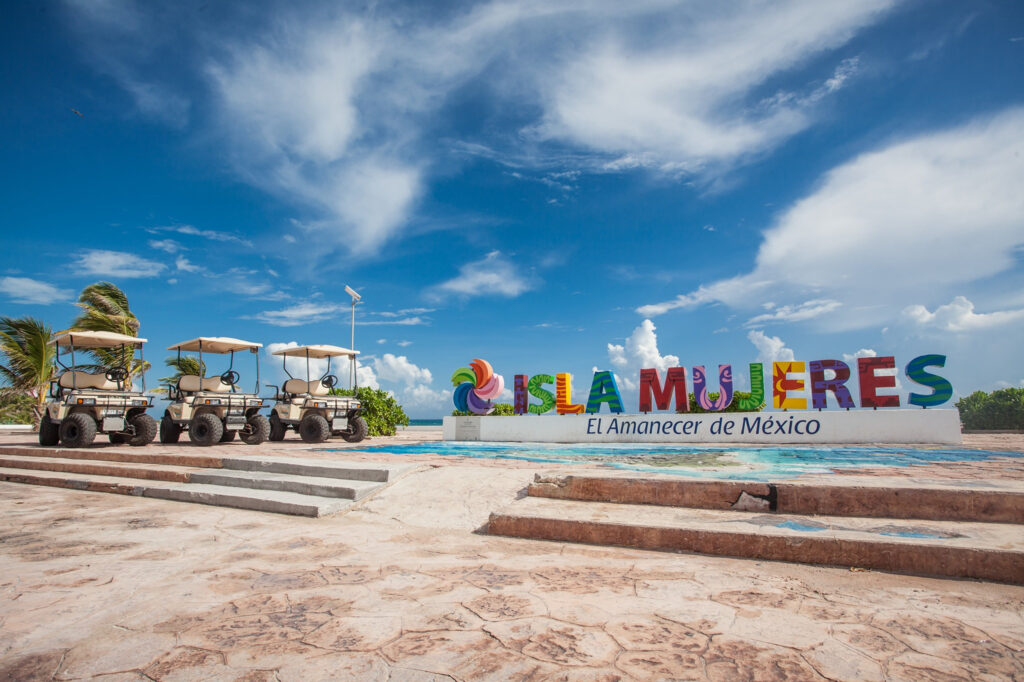 How to find: Juarez Avenue Num 67 Lote 15 Abasolo, Matamoros, Centro. The walking distance from the pier is approx 500 feet.
2.MEGA rentadora Ciro's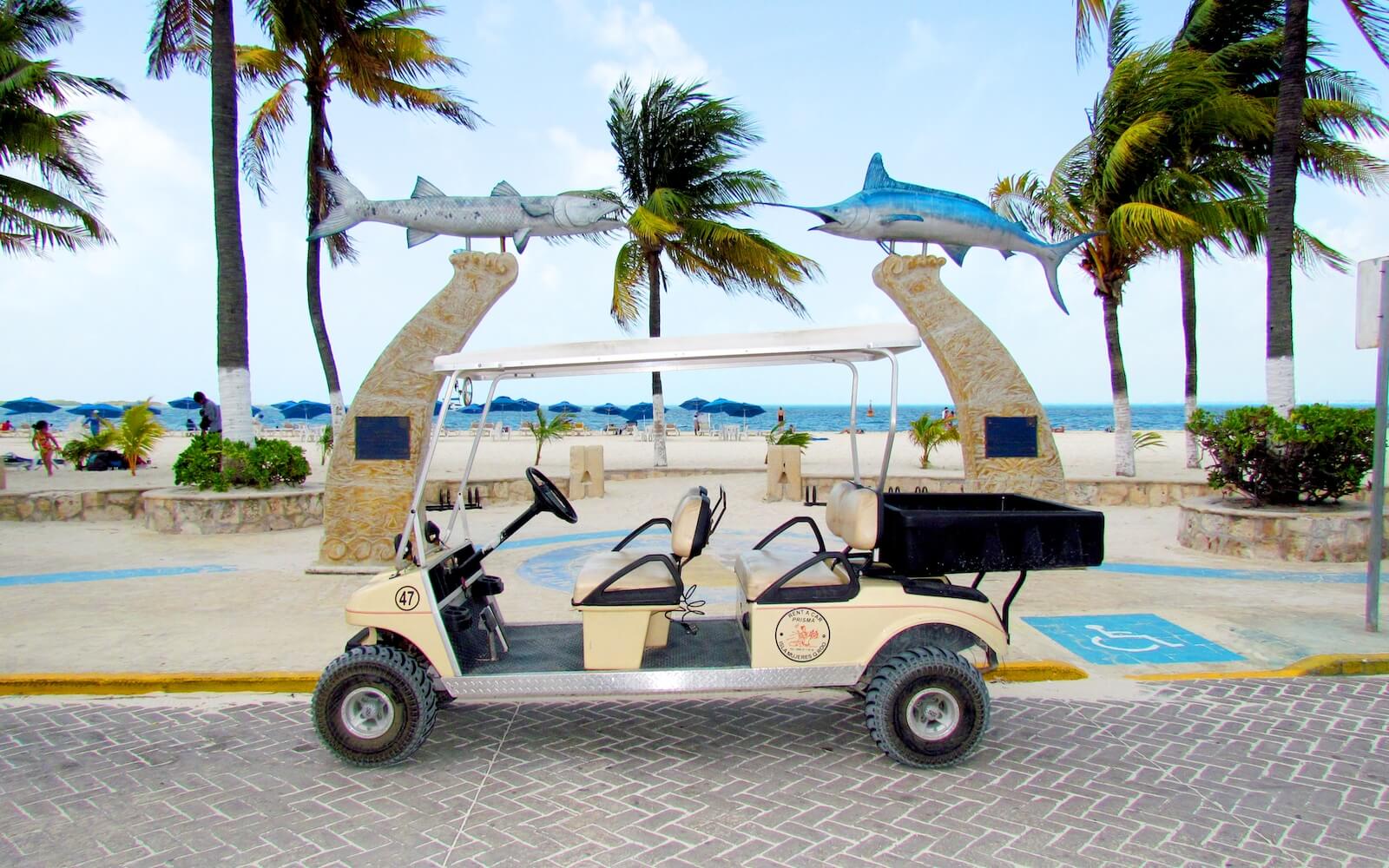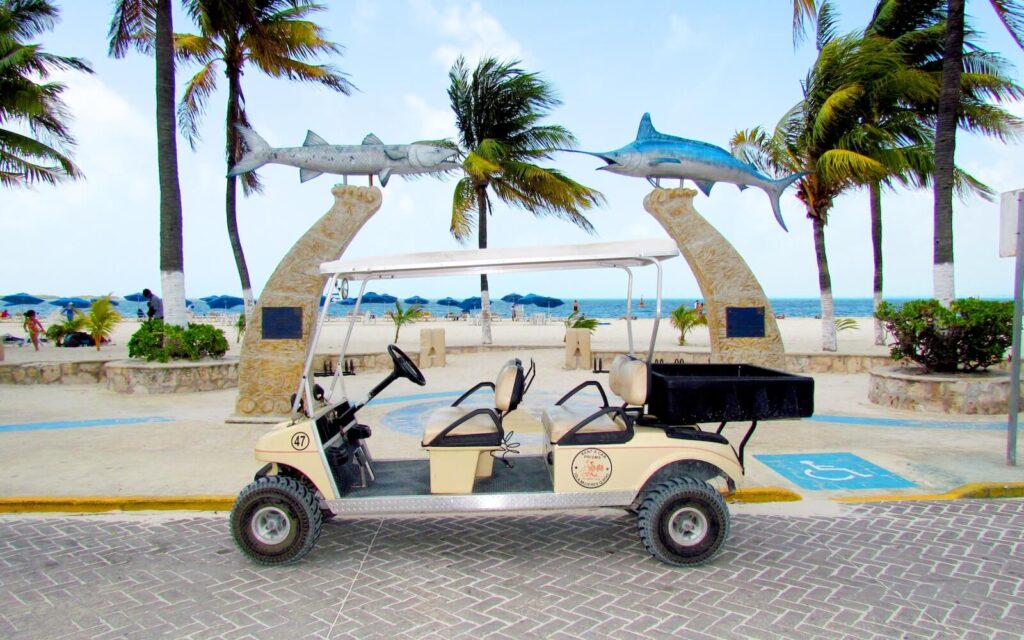 Fresh reviews about the company do not cause any concern.
Pre-booking can be arranged by phone at +529988770568.
How to find: Av. Guerrero MZA 1 LTE 6, Centro – Supmza.

Important: To rent a golf cart, you may be asked for your driver's license as a deposit.
3.Playa Norte Rent a Car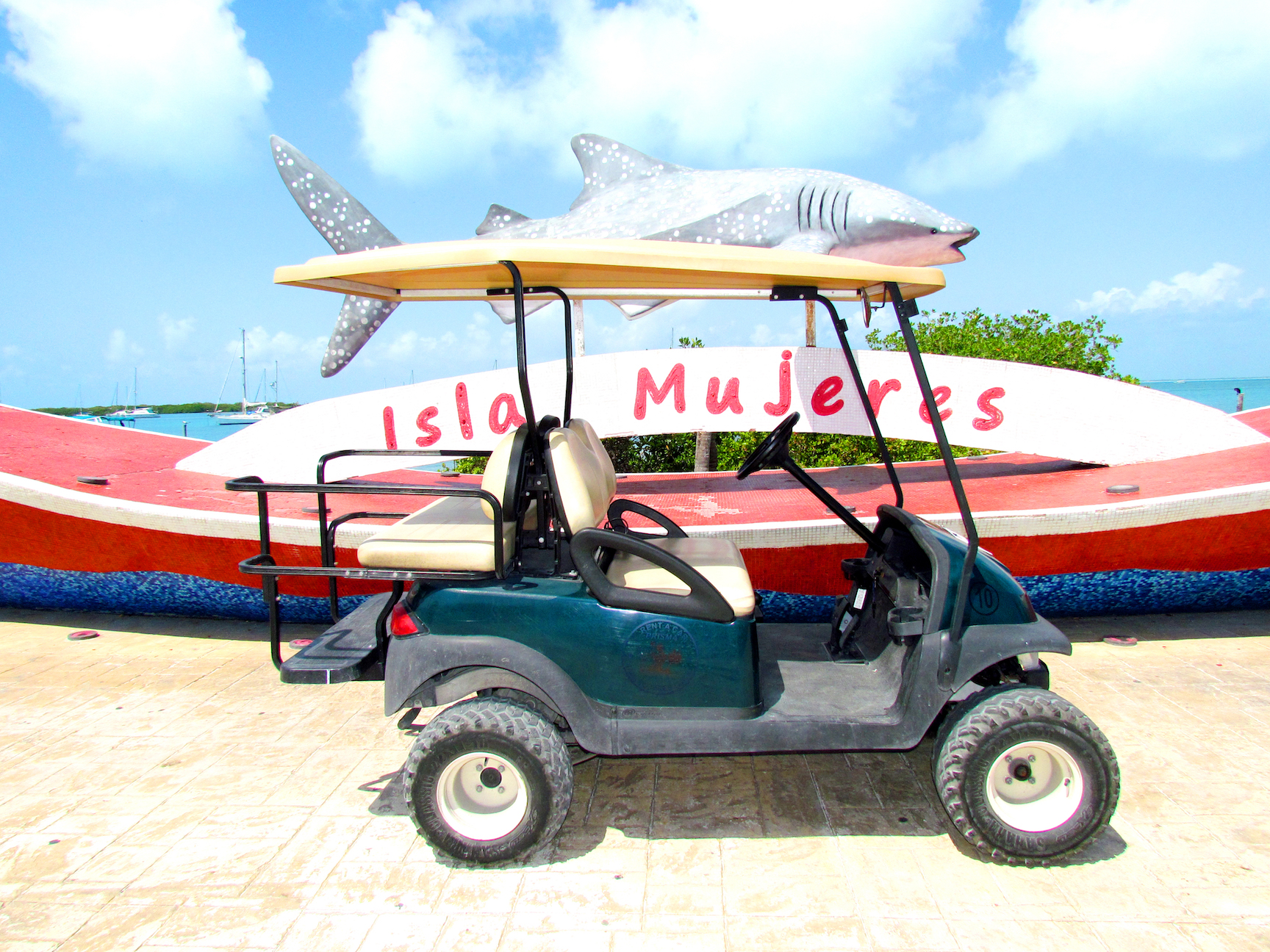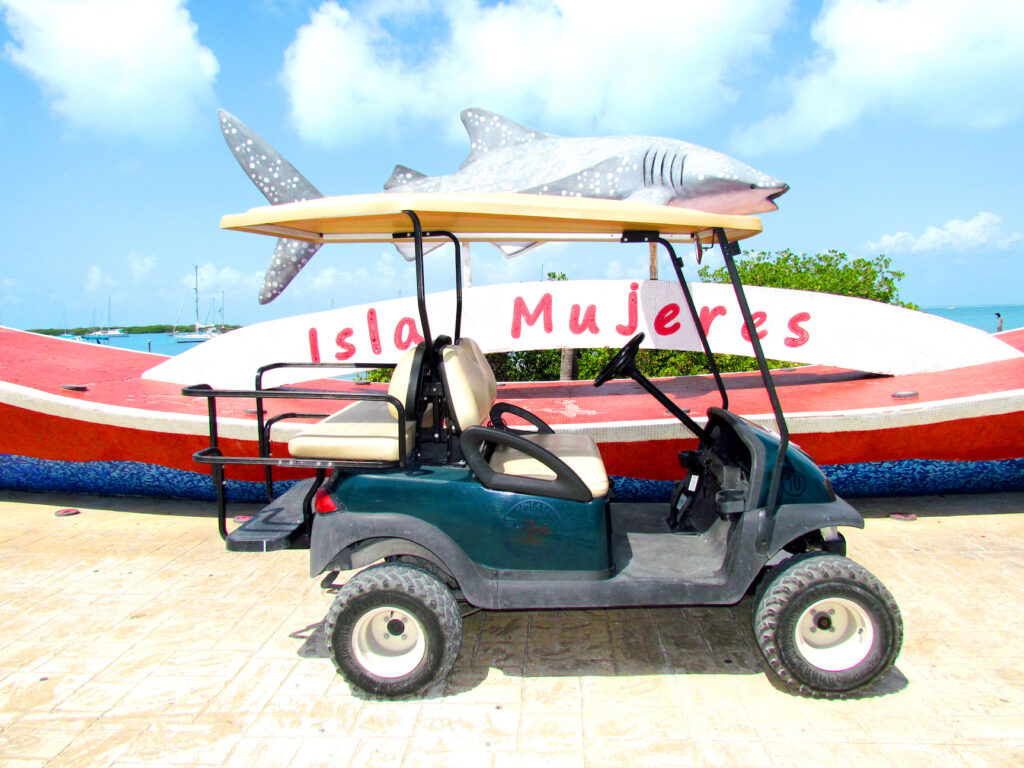 The most relevant reviews about this company are doubtful, however, you can try to pre-negotiate the lease by phone: +529981433064.
How to find: Adolfo Lopez Mateos, Centro – Supmza. 001.
Let's summarize:
Whatever your experience of renting a vehicle on Isla Mujeres turns out to be, you should remember that it is, in any case, quite a bold adventure. You should be confident in your driving experience and allow for various resort costs, chaotic traffic, and the mentality of the locals. Be sure your travel insurance covers accidents related to traffic incidents. Usually, no problems should arise – after all, thousands of tourists regularly rent vehicles on the island without any incidents. But, if you are not confident enough in your driving skills, consider a safer alternative to getting around the island.