If you decide to go on vacation in Puerto Penasco, it is important to plan everything carefully: get acquainted with the main attractions, choose a suitable hotel and, of course, take into account the budget laid down. And so that you can easily organize a dream vacation, we have prepared all the necessary information about this Mexican destination.
Puerto Penasco is a beach town in the northern Mexican state of Sonora, washed by the Sea of Cortez.
Also known as Rocky Point, Puerto Penasco is part of the Altar Desert, so it has an arid and hot climate. Although it is a small resort, it is growing rapidly and is currently one of the fastest growing tourist destinations in northern Mexico. The city offers a good selection of hotels in various price ranges, restaurants, stores, as well as many outdoor activities.
How do I get to Puerto Penasco?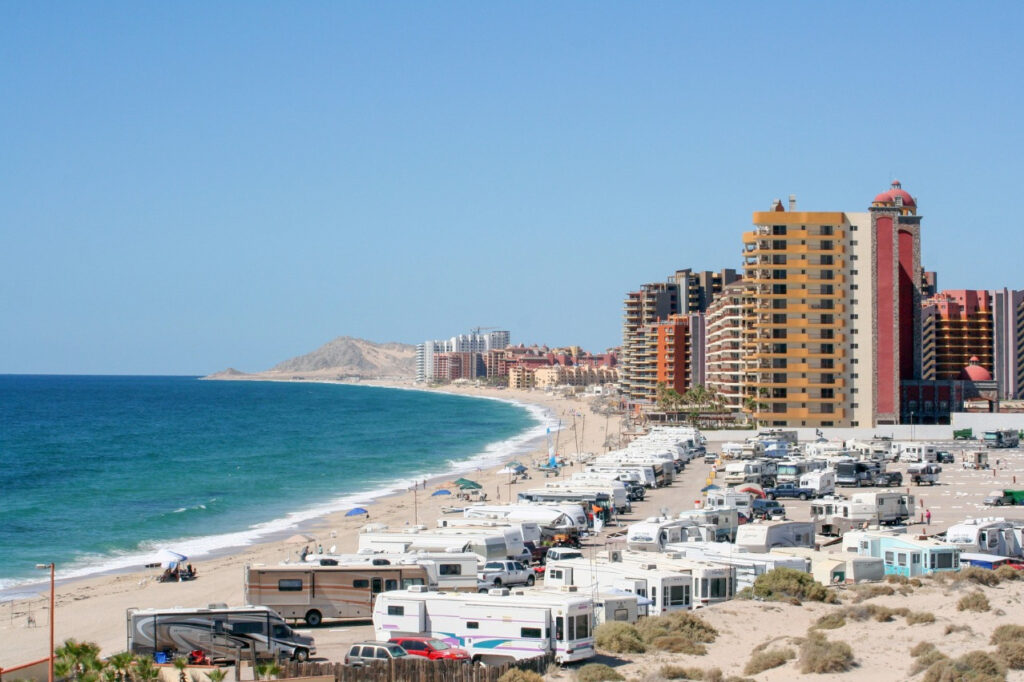 Puerto Penasco is located in northwestern Mexico in the state of Sonora.
The city's Mar de Cortes International Airport receives regular flights from civil aviation companies. Puerto Penasco is the closest Mexican resort to the U.S., so vacationers here are mostly Americans (60 miles to the border). Due to such close proximity, the most convenient way to get here is by own car. The easiest way is to leave Arizona and drive to Puerto Penasco in 3 to 3.5 hours through the Lukeville entrance. A drive from Phoenix or Tucson would take the same amount of time.
Important note: In order to cross the U.S. border into Mexico, the driver must have Mexican auto insurance.
There are also direct bus and shuttle services to Puerto Penasco for residents of Tucson, Phoenix, and Yuma, Arizona, USA.
From the station to the hotel can be reached by cab, public and private shuttle or rental car.
Best time to visit the resort: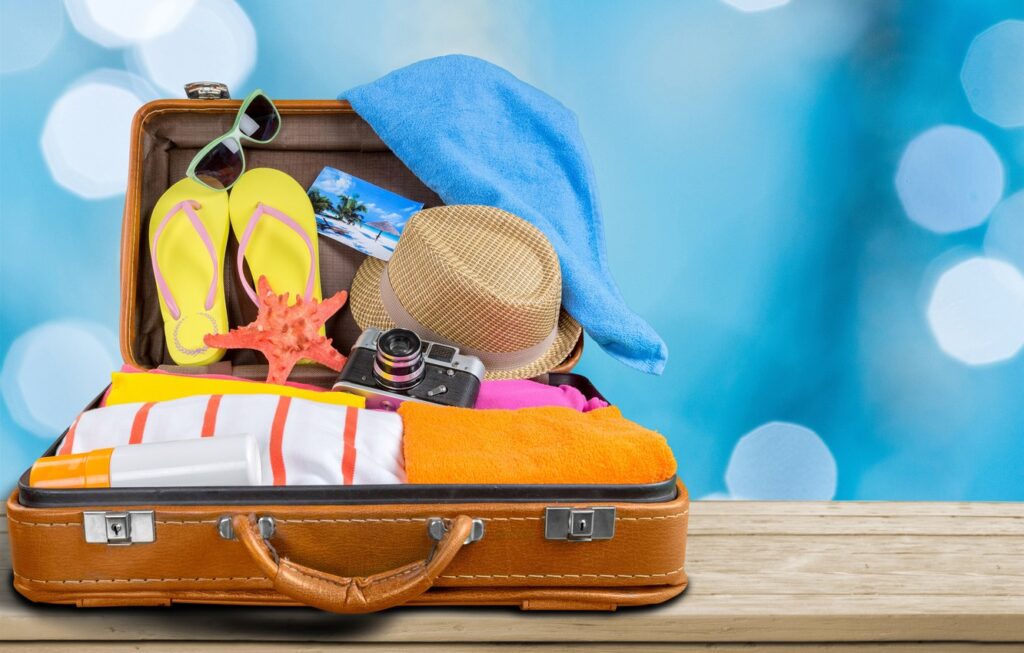 Puerto Penasco has an arid climate (or desert climate) characterized by arid weather throughout the year.
This climatic zone implies an almost complete absence of precipitation and a significant difference between day and night temperatures.
| | | | | |
| --- | --- | --- | --- | --- |
| Month | Temperature daytime °F | Temperature at night °F | Temperature water °F | Rainy days |
| January | 70 | 46 | 63 | 1 |
| February | 72 | 48 | 61 | 2 |
| March | 77 | 52 | 63 | 1 |
| April | 81 | 55 | 66 | 1 |
| May | 86 | 61 | 70 | 0 |
| June | 91 | 68 | 73 | 0 |
| July | 95 | 73 | 79 | 0 |
| August | 95 | 73 | 82 | 1 |
| September | 95 | 72 | 82 | 1 |
| October | 88 | 63 | 79 | 1 |
| November | 79 | 52 | 73 | 1 |
| December | 73 | 46 | 66 | 1 |
The best time to visit the resort is from April to June and October and November, when the weather is perfect for a beach holiday. It is not recommended to choose the winter months for a trip, as this is the coldest season, when temperatures drop to 70 °F during the day and 46 °F at night. The hottest months in Puerto Penasco are July through September, when daytime temperatures exceed 95 °F.
How much does a vacation in Puerto Penasco cost?
Puerto Penasco is considered a budget destination compared to larger Mexican resorts.
Flight costs. Depending on where you depart, economy class tickets will cost about $288 to $420 per person.
Cost of accommodation. A room at a budget hotel will cost about $ 70, at a mid-range hotel – from $ 120 per night. A luxury hotel with upscale amenities – from $215.
Meals. A typical Mexican snack or street food will cost about $5, while fast food (McDonald's/Cfc) will start at $2. The average bill at a restaurant for two will be about $21.
Fare. Cab fares start at $0.33 for the initial fare, a liter of gasoline averages $0.83. Rent a car from $86 per day.
The average budget you would need to travel to Puerto Penasco:
| | | | | |
| --- | --- | --- | --- | --- |
| Hotel Reservations | Rent an apartment | Directions by cab | The cost of gasoline | Average check at the restaurant |
| from $120/night | from $95/night | initial tariff – $0.33 | $0.83 per liter | $21 for two |
Where to stay in Puerto Penasco?

Puerto Penasco has a good selection of hotels as well as apartments and small bed-and-breakfasts.
We have prepared the top 4 best hotels in the resort and divided them into different categories for your convenience:
A family option is Hotel Penasco Del Sol (from $203 for 1 night/two adults). A great combination of price and quality, family atmosphere and amenities that will make your stay here very comfortable. This is a great choice for families with young children, as the hotel has an on-site kids club with daily games, contests, and various activities. The hotel offers several reservation packages, a large heated pool and easy access to the beach.
A high-end luxury hotel is Las Palomas Beach & Golf Resort (from $260 for 1 night/two adults). This resort has everything you could want: a spa, fitness room, pools with edge-to-edge bars, gourmet cuisine and world-class amenities. Accommodations are offered in chic condominiums overlooking the ocean and Sea of Cortez.
A cozy boutique hotel is The Dream Weaver Inn (from $115 for 1 night/two adults). This is a great choice for those looking for a simple, secluded getaway at an affordable price. One of the few hotels in the region that allows pets. Rooms include a kitchenette, private balcony overlooking the Gulf of California, as well as cable TV and free internet.
A budget option is Playa Bonita Resort (from $101 per night/two adults). A wonderful beachfront hotel offering rooms with direct access to the beach. Despite the fairly low price, the resort offers quality service, clean and spacious rooms, a great on-site restaurant, and outdoor pools with ocean views.
What to do in Puerto Penasco?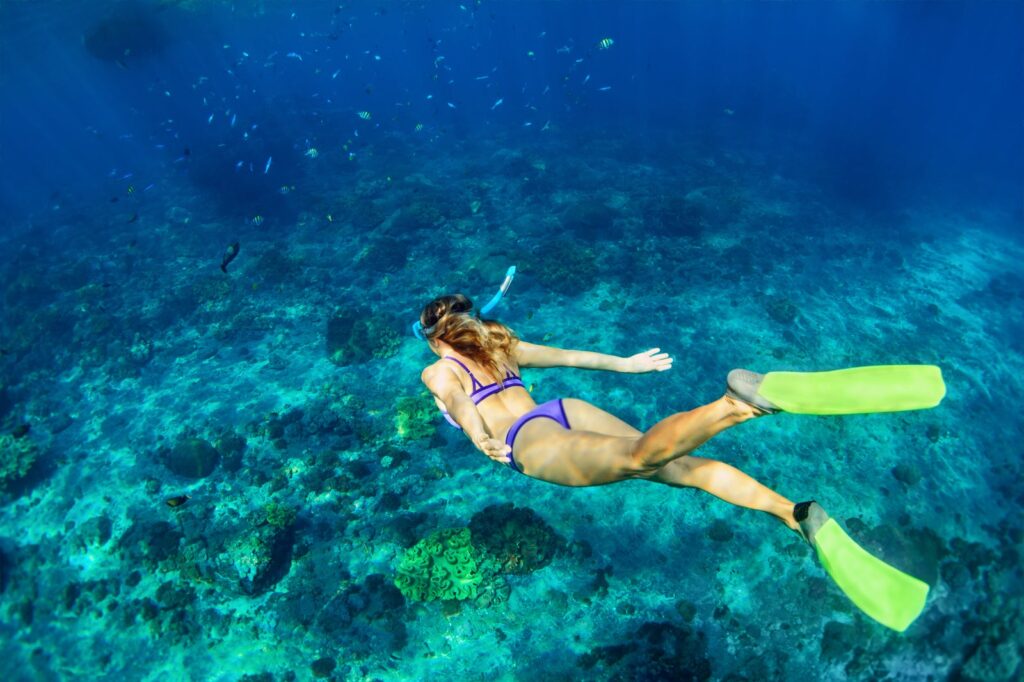 Snorkeling in the Sea of Cortez. The most popular snorkeling spots are Cholla Bay and Bird Island. You can go there as part of a day trip by renting a boat or boat. If you want to explore the underwater life of the sea on your own, Tucson Beach and Playa Mirador are the best places to go.
Fishing tour off the coast of the resort. Suitable for beginners and experienced fishermen alike. Fish such as black sea bass, grouper, mackerel and many other species can be caught from the waters of the Gulf of California.
A walk along the Malecon promenade. This is where all the lively life of the resort city is concentrated, with many stores, souvenir shops, restaurants and stalls with street food. Fun-lovers will find nightclubs, bars and other entertainment venues here.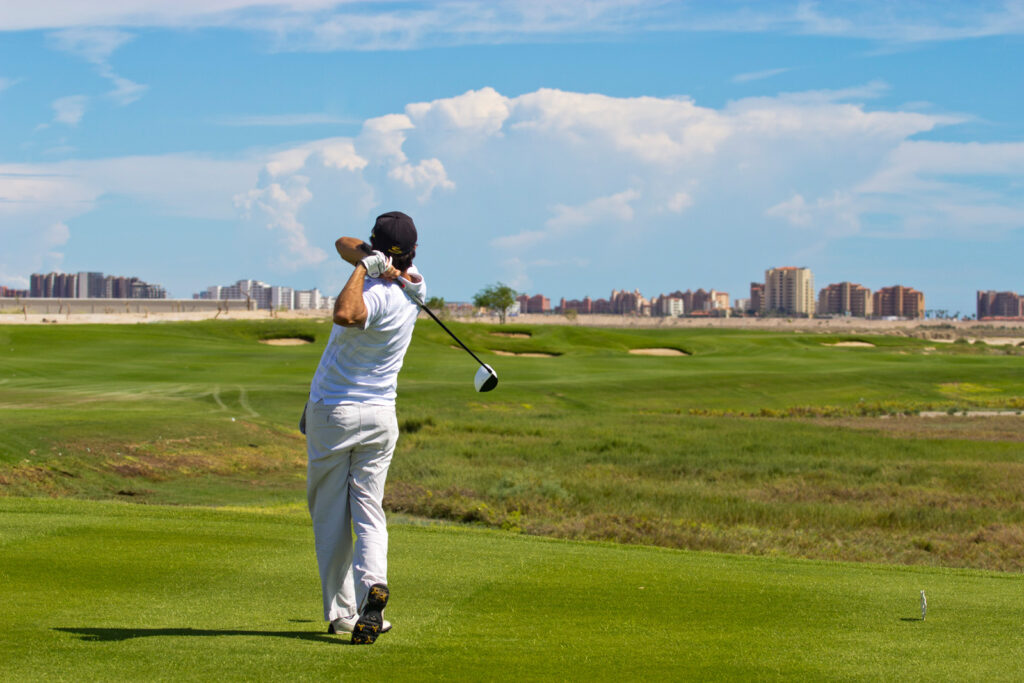 Excursion to the El Pinacate Reserve. This UNESCO World Heritage Site is located in the Sonora Desert and offers the opportunity to explore volcanic craters, of which there are more than 10.
A trip to Laguna del Mar. It is an ideal place to try water sports such as kayaking or canoeing. And on the shores of the lagoon you can play golf or just enjoy a walk surrounded by tropical wildlife.
A game of golf at Jack Nicklaus Course, one of the best courses in Mexico, offering 18 holes and a mesmerizing view of the Sea of Cortez.
A tour to Bird Island (Isla San Jorge) allows you to see sea lions and dolphins and even swim beside them. Most boat tours to the island include snorkeling gear, food, and drinks.
https://www.youtube.com/watch?v=yp27V-uS7TM
The Seashell Museum will be of interest to both adults and children. There are many kinds of shells from the Sea of Cortez and the Pacific Ocean, as well as a store where you can buy a unique specimen.
Oyster Farm. Here you can learn all about these marine shellfish and taste some of the best oysters in North America.
Exploring the Sonora Desert on ATVs. A perfect way to get a dose of adrenaline by going off-road. You can book this service at the local tour desk.
Try Mexican food. The most popular restaurants that feature traditional Mexican dishes on their menus are: Blue Marlin, Citron, La Maria and others. And you can taste the most delicious «margaritas» at La Casa Del Capitan seafood restaurant.
A tequila tasting at the tequila factory. This is a family business, passed down from generation to generation. Manny is the current owner of the factory, who will welcome you and tell you interesting stories related to the history of the Mexican drink. The tasting includes 6 of the most popular types of tequila, as well as a story about the process of making it.
The most popular beaches in Puerto Penasco:
Playa Arenosa (Sandy Beach) is a very long, beautiful beach where all the popular hotels of the city are located. Here you can comfortably sunbathe or engage in water sports such as snorkeling, surfing, fishing, water skiing. And daredevils can try parasailing, a parachute flight over the Sea of Cortez.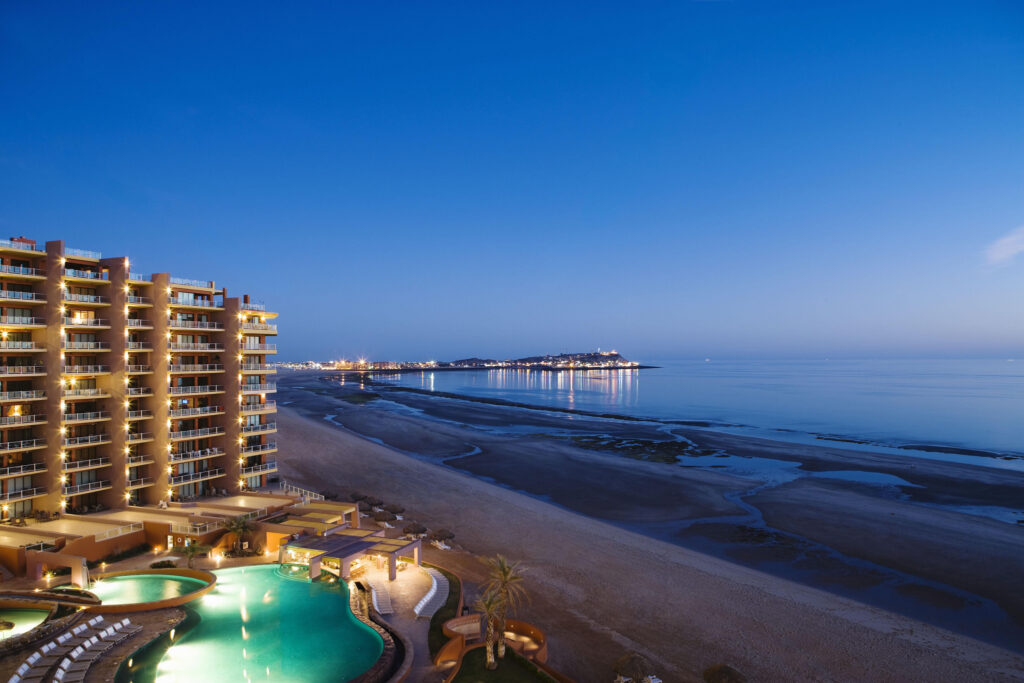 Playa Bonita is a clean, sandy beach offering ideal conditions for safe bathing. Great for families with children. There are beach rentals for beach accessories and water equipment. Near the beach there are many restaurants, bars and stores with local goods.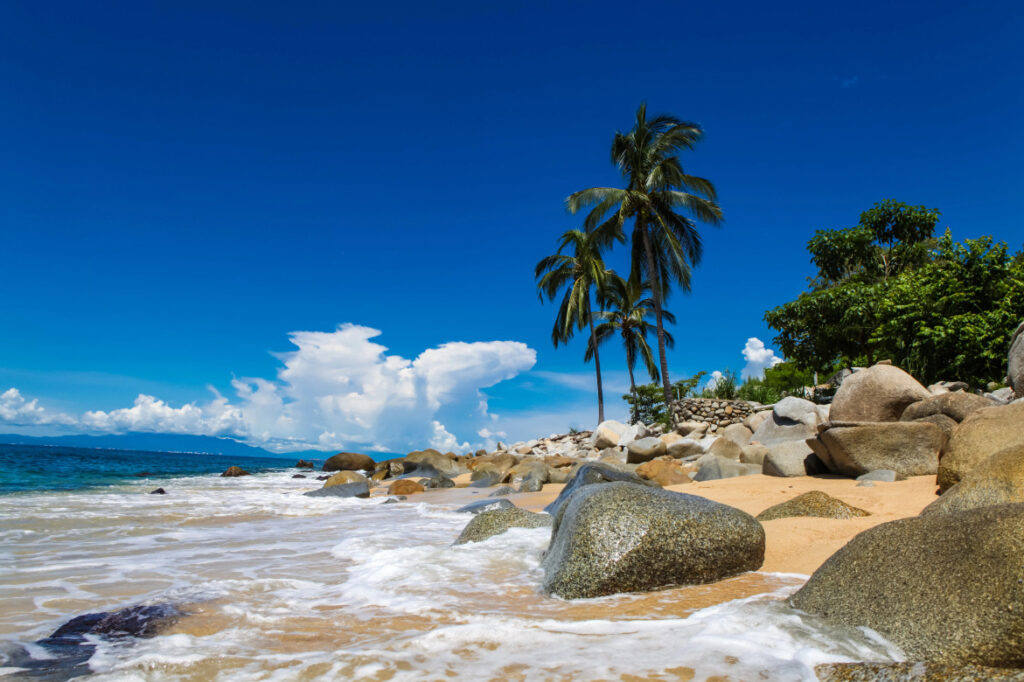 Mirador Beach is half sandy and half rocky, but also great for swimming. It is especially popular with nightlife enthusiasts, as its shores are home to the resort's popular nightlife spots: Pink Cadillac, Baja Cantina, Manny's Beach Club, and others.
La Cholla is more of a rocky beach, but is extremely popular for its calm waters. This place is loved by snorkeling and diving enthusiasts because of the gorgeous reef 15 miles long. The beach is also famous for its pools that remain at low tide. You can see a variety of sea creatures in them: crabs, starfish, and sea urchins. There are several restaurants and beach bars, and it's also a great place to launch a fishing boat.
https://www.youtube.com/watch?v=pfiKTOCyIiI
Playa la Jolla is an ideal beach for those looking for privacy and tranquility. Perfect for sunbathing, strolling along the sandy shore or a romantic picnic. It's not uncommon to find yourself practically alone here.
https://www.youtube.com/watch?v=L17LQjivips
Travel tips: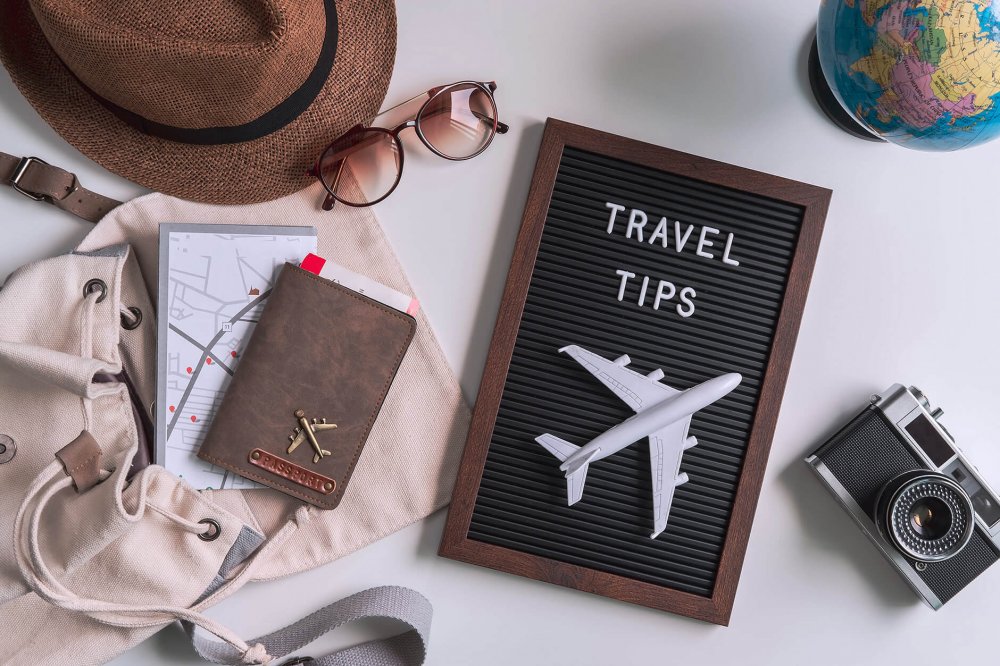 Avoid ATMs in hotel lobbies, as the fees can be too high. It is better to withdraw money from ATMs in the city.
Some cab drivers, restaurants, and stores only accept payment in cash, so always carry it with you.
Drink only purchased water or water given out in hotels. Local tap water is dangerous to your health.
Puerto Penasco accepts dollars and credit/debit cards. However, it is better to pay in Mexican pesos, as the dollar amount you are told will most often be overpaid.
Although Puerto Penasco is a safe destination, remain vigilant wherever you go. Try to avoid dark, sparsely populated areas and do not go outside the hotel at night. It is also advisable to leave all valuable and expensive belongings at home or lock them in the hotel safe.
To summarize, let's look at the advantages and disadvantages of the resort, which are worth paying attention to when organizing a trip:
Benefits:
Clean and calm sea.
There are both crowded and secluded beaches.
Excellent choice of restaurants in different price categories.
Good conditions for snorkeling and diving.
A variety of excursions and options for an interesting pastime.
Budget Holiday.
Disadvantages:
During certain months Puerto Penasco is very hot.
There are also cold months that are not quite suitable for a beach holiday.
There aren't many night spots.
Puerto Penasco is a worthy Mexican vacation destination that offers plenty of entertainment, clean beaches, and plenty of lodging options for every budget.