One more feature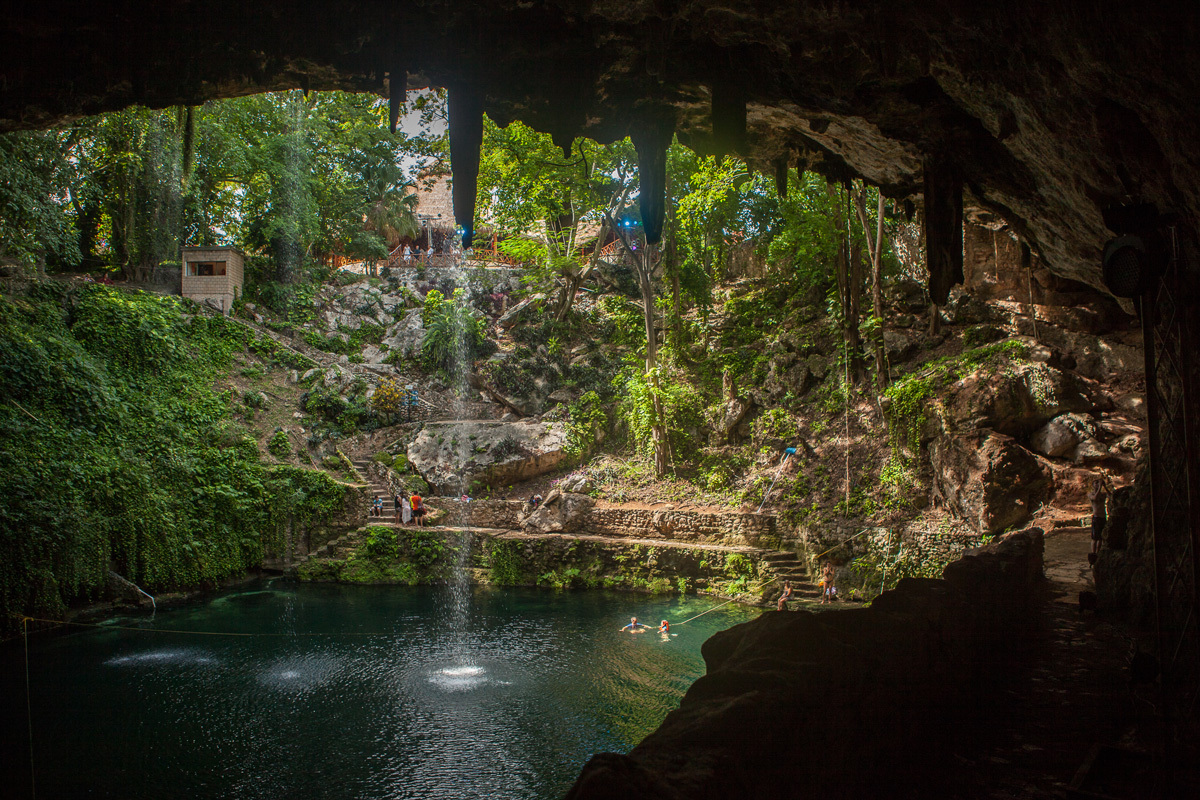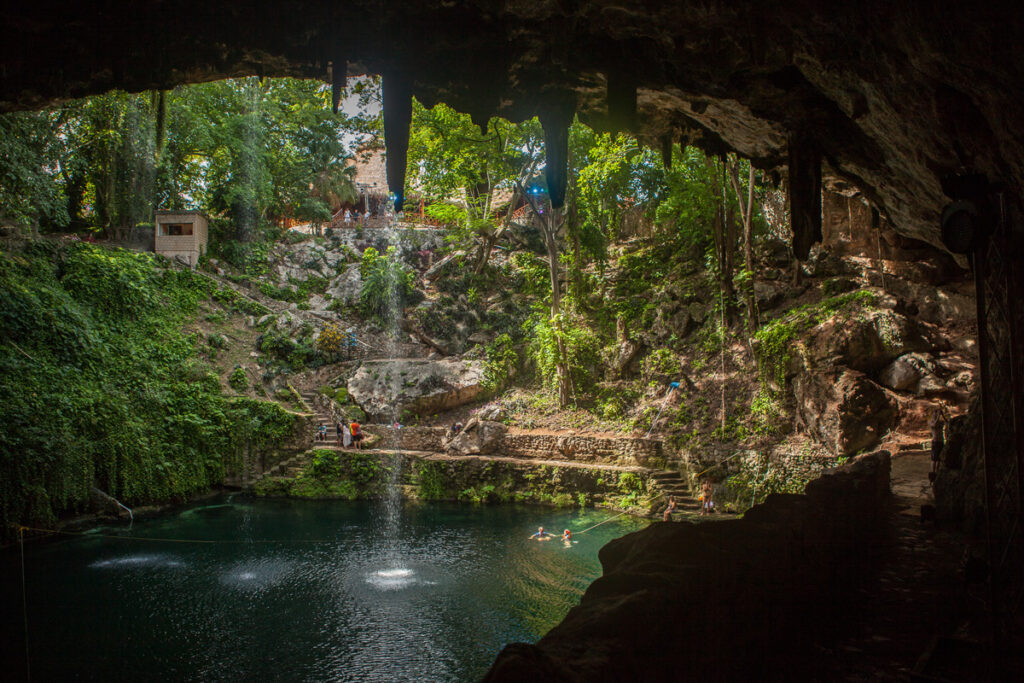 Many cenotes began to attract divers from all over the world. What is it that draws them here? Of course, first of all –uniqueness. Such dives are called «cave diving» and are popular due to the specific atmosphere that is not found in open water. In cenotes, you don't just swim in an underground lake. You can see huge stalactites and stalagmites. Amazing refractions of light, which somewhere penetrate through the water from above, and somewhere are reflected from stone prisms, fill diving in cenotes with a fantastic atmosphere. Somewhere it will be possible to swim under theroots of the rainforest, similar to a fairy-tale monster, and somewhere to see how salty ocean water meets fresh water, creating an amazing optical phenomenon – a halocline when you feel a ghostly boundary of layers, and anymovement that mixes the water turns it into an iridescent cloud.

Another pleasant difference of diving in cenotes is the water temperature, which is almost everywhere constant and does not fall below +24°C – +25°C. Diving in established areas is easy, safe, and accessible to beginners. Conditions are physiologically very comfortable, but at first, they may seem eerie. You seem to go into space and discover a new, different world. No, it was not in vain that the Mayans idolized the Cenotes!
How much is it?
Entrance fees: on average, the cost of visiting cenotes, in general, does not differ much from each other. As a rule, depending on the exclusivity of the location and infrastructure, you will be asked for $ 5-10 for an entrance ticket.
1.Parque del Cenote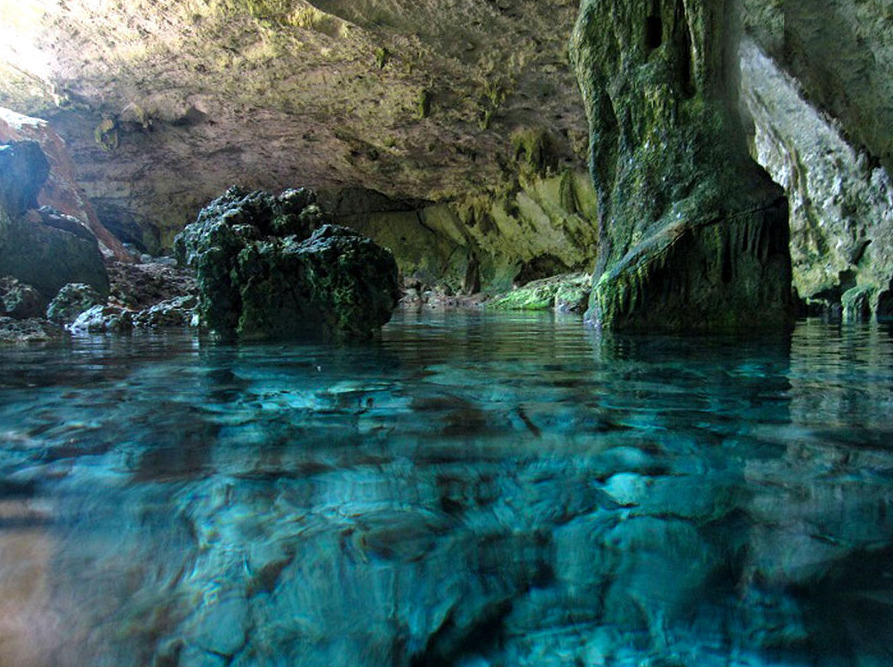 One of the closest to Cancun's main hotel area. You can even get here by taxi. This small jungle oasis is located downtown. However, you need to understand that the guaranteed traffic of tourists greatly spoiled the park rangers, and going here you should not count on swimming in clear water. This is the place to go if you just want to get an idea of what a cenote is like so you can tick off your wishlist. Although, based on the latest reviews, the territory has been improved, and still this is not the classic cenote that beckons from the real tropical jungle.

Location – within the city.
The general condition of the location could be better, swimming is not recommended here.
How to get there: C. 65 S/N, 77516 Cancún, Q.R., Mexico.
2.Cenote Las Piedras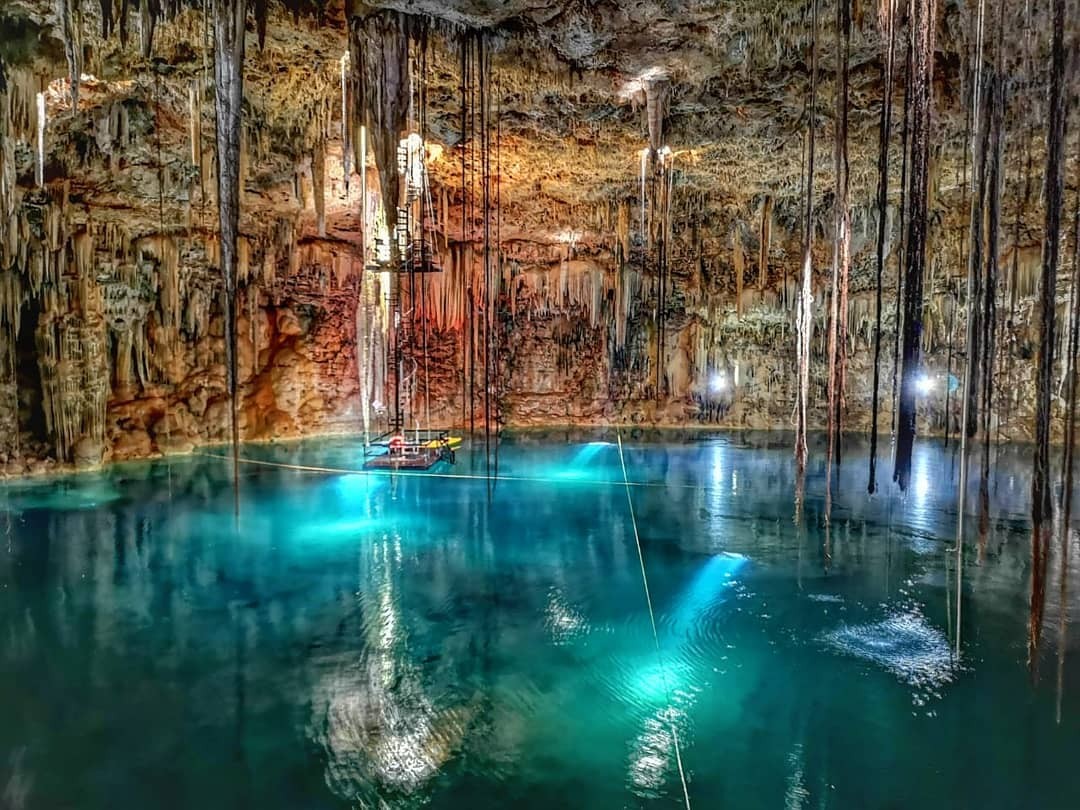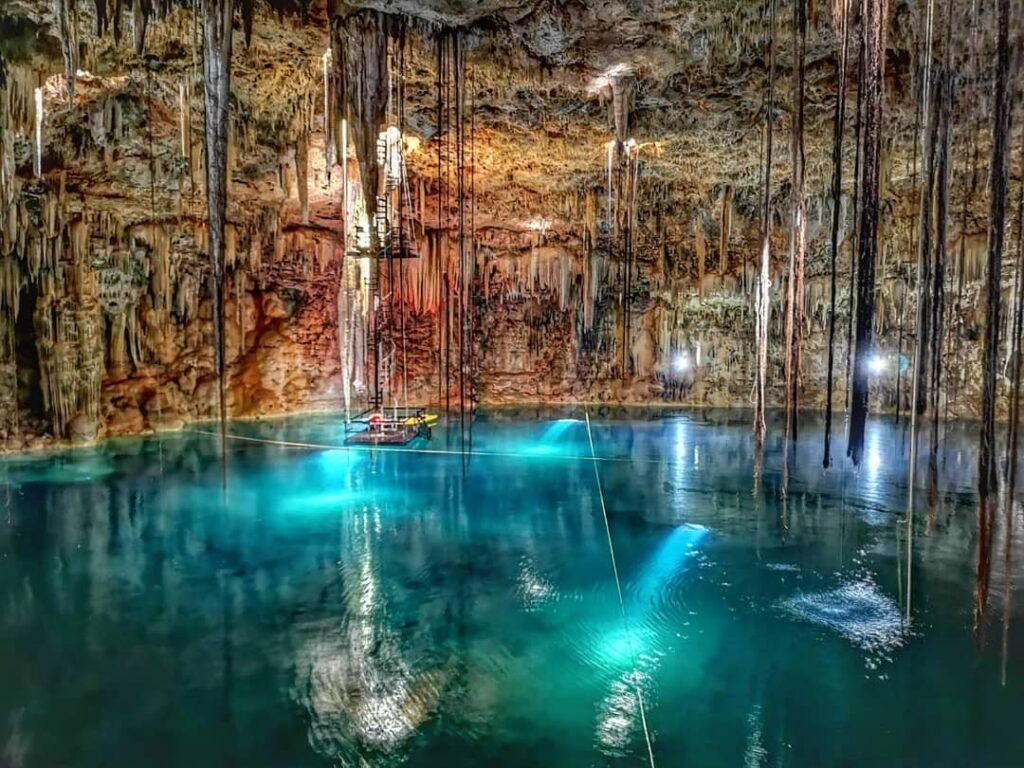 A good and fairly large cenote, with an ennobled territory and infrastructure. It is located quite far from the Cancun hotel boardwalk. For example, the distance from Playa Marlin to this cenote will be about 37 mi, but the trip here is worth the time spent. Clear emerald-colored water, which also undergoes additional filtration, the opportunity to swim and even dive from a special platform, rent kayaks, and mini-catamarans.

Cozy area and a large area of the cenote itself.
How to get there: Carr. Costera del Golfo, 77545 Leona Vicario.
3.Popol – Vuh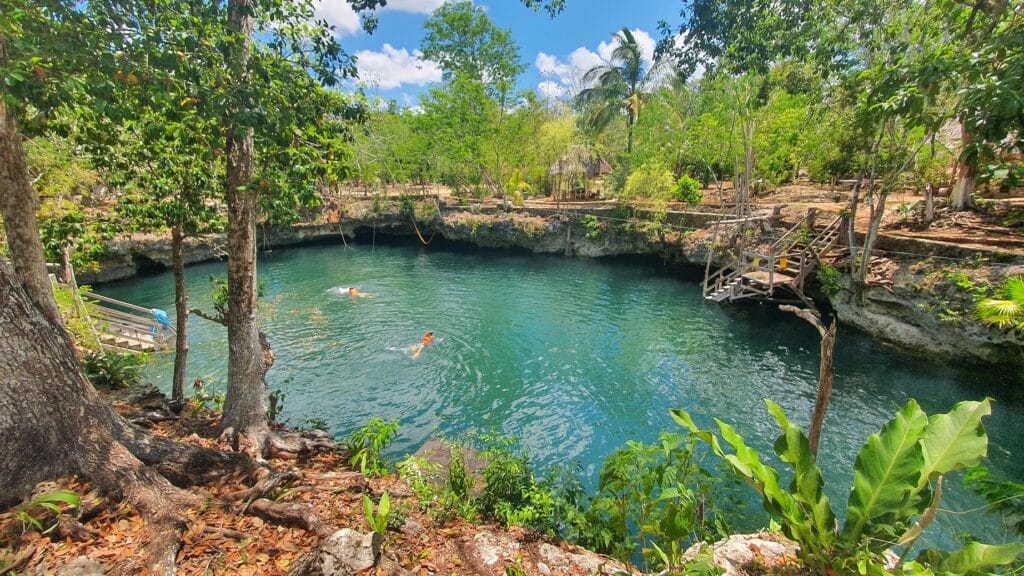 One of the main advantages of this cenote is that you can stay here until the evening to have a barbecue at a local campsite or even stay overnight – the location offers accommodation in a small modest hotel. There is also a restaurant with Mexican cuisine, where you can refresh yourself after activities in the cenote. Popol-Vuh is considered one of the largest open cenotes in terms of area and is in good demand among tourists. In addition to the usual swimming, there is also the opportunity to ride a zipline.
A recommendation from tourists who have already visited this cenote is to arrive early if you want to enjoy swimming alone.
This cenote also has its own website where you can book a ticket online and get acquainted with the services offered.

A popular place with good service and a list of services.
Cenote is located quite far from Cancun and it is better to go here immediately with an overnight stay.
How to get there: Km 32.7 carretera Puerto Morelos – Leona Vicario.
4.Cenote La Orquidea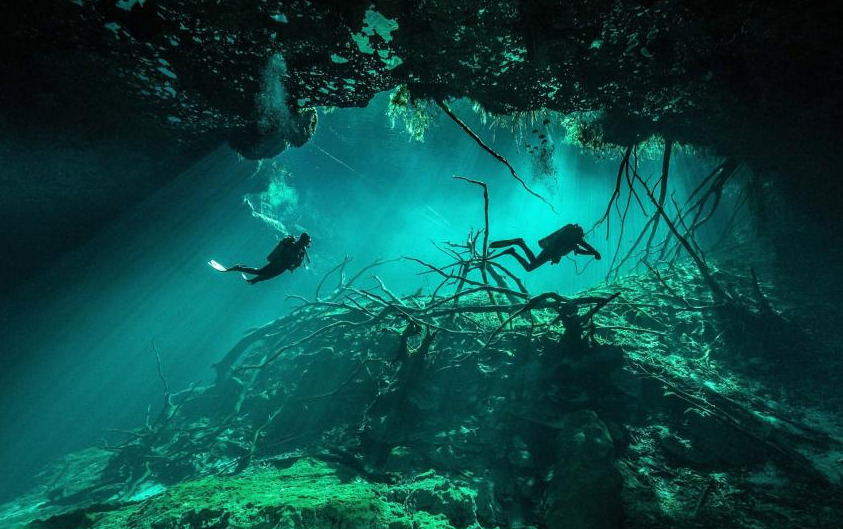 Very unusual in its form and a very beautiful cenote. Due to its unique location, it is a small lake, which is connected by a natural channel to a cave with stalactites. And all this splendor is surrounded by lush tropical jungle. Here you can also stay overnight to enjoy the wild nature and relax in the atmosphere of a real wild forest. There is even a water slide for the little ones.

Very beautiful «architecture» of the cenote. Excellent infrastructure.
How to get there : Quintana Roo Puerto Morelos – Leona Vicario 152, 77500 Leona Vicario.
5.Cenote Elvira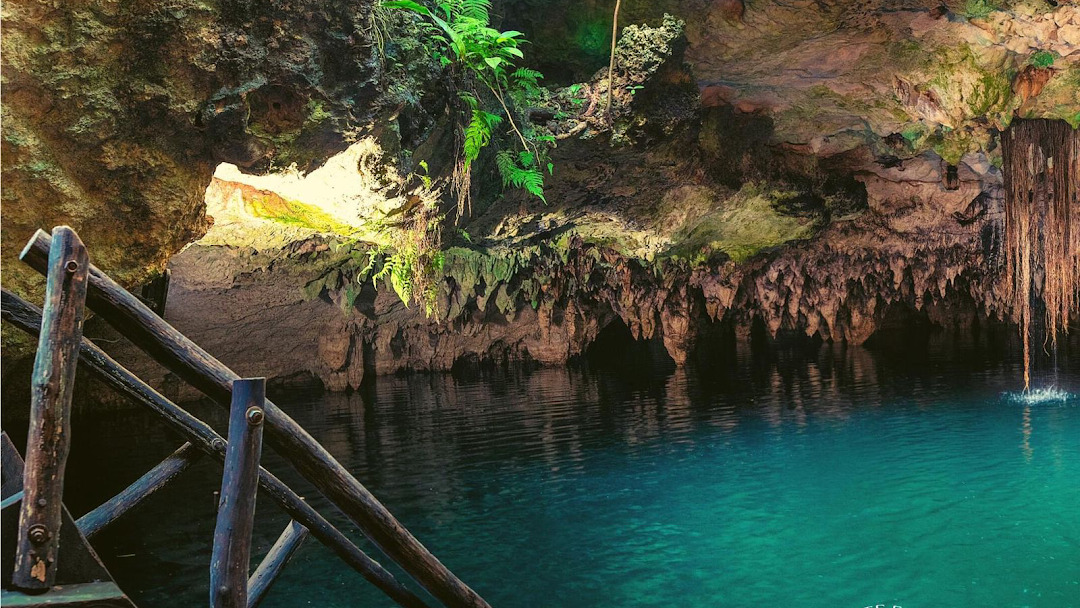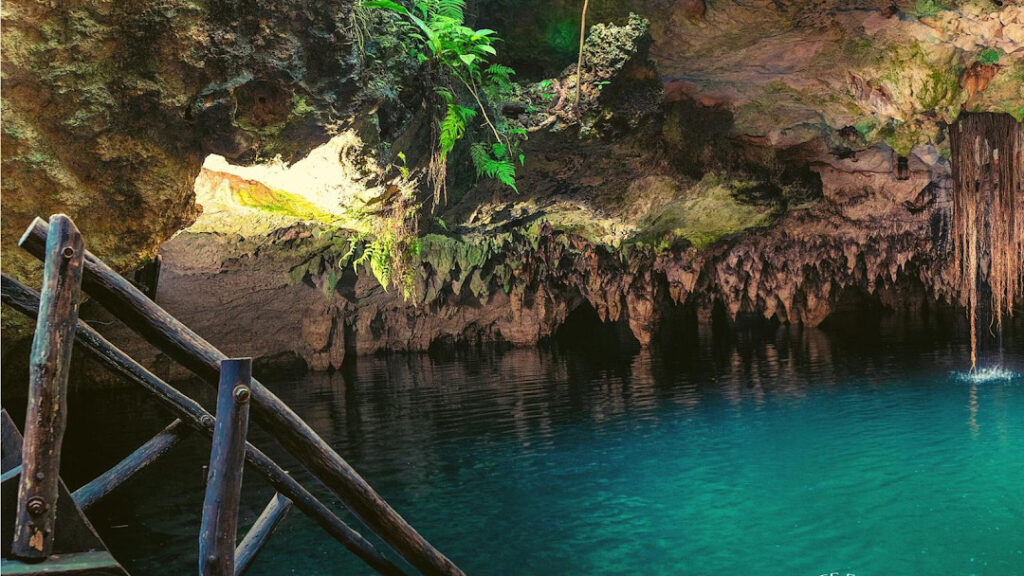 Perhaps one of the best cenotes in the area adjacent to Cancun both in terms of location and the number of pleasant experiences that await you here. This cenote is one of those special formations where the vault is well preserved, so it looks more like a cave with an underground lake. Through the dips from above, daylight penetrates inside, illuminating the cave and creating a unique, cinematic atmosphere. On the territory of the cenote, there is a cozy cafe and everything you need for an exciting walk. Another benefit is that the road here does not take much time. It is located about 31 mi from the center of the Cancun hotel boardwalk, but the transfer will take less time than the other route.

Very beautiful cenote. The territory is well-equipped, and there is the necessary tourist infrastructure.
Getting there: Ruta de los Cenotes KM 20.8, Quintana Roo Puerto Morelos – Leona Vicario, 77580 Puerto Morelos.

Summarize:
It is worth adding that the cenotes themselves are not something unique when it comes to these geological formations on the territory of Cancun itself. There are quite a lot of them in the same downtown. The truth is that the presence within the boundaries of one of the most popular resorts in Mexico, to our surprise, has not turned them into objects of mass pilgrimage. For some unknown reason, almost all of them are in a deplorable state and are not at all intended for use as a tourist attractions. Most likely, the reason is that in terms of scale they cannot fully compete with their suburban «neighbors».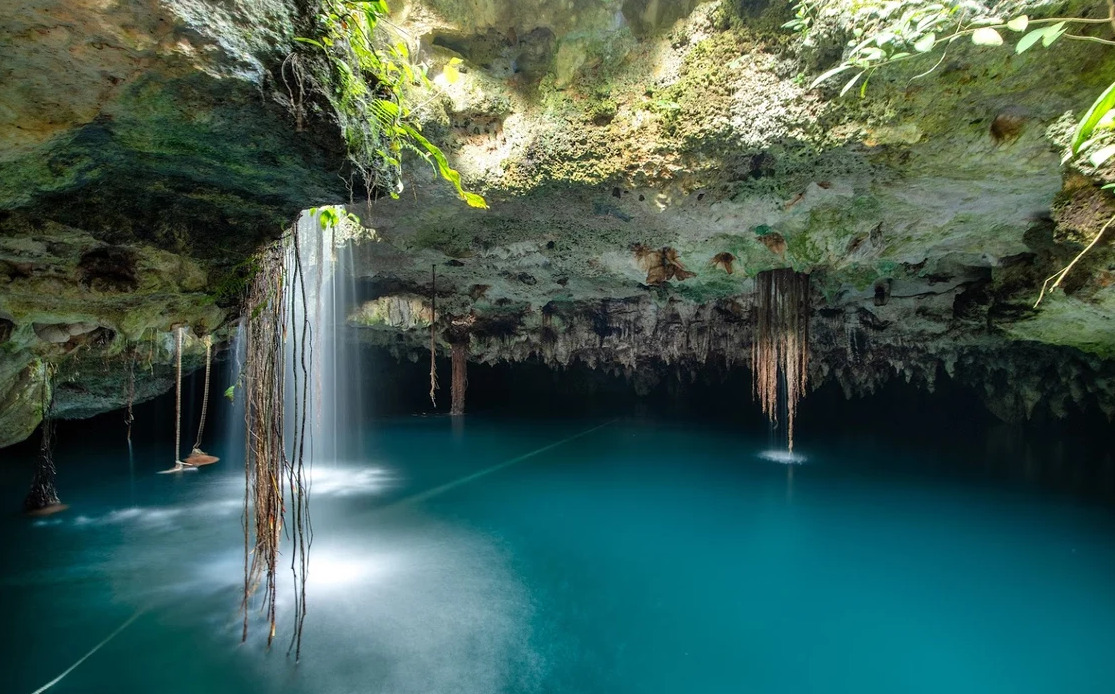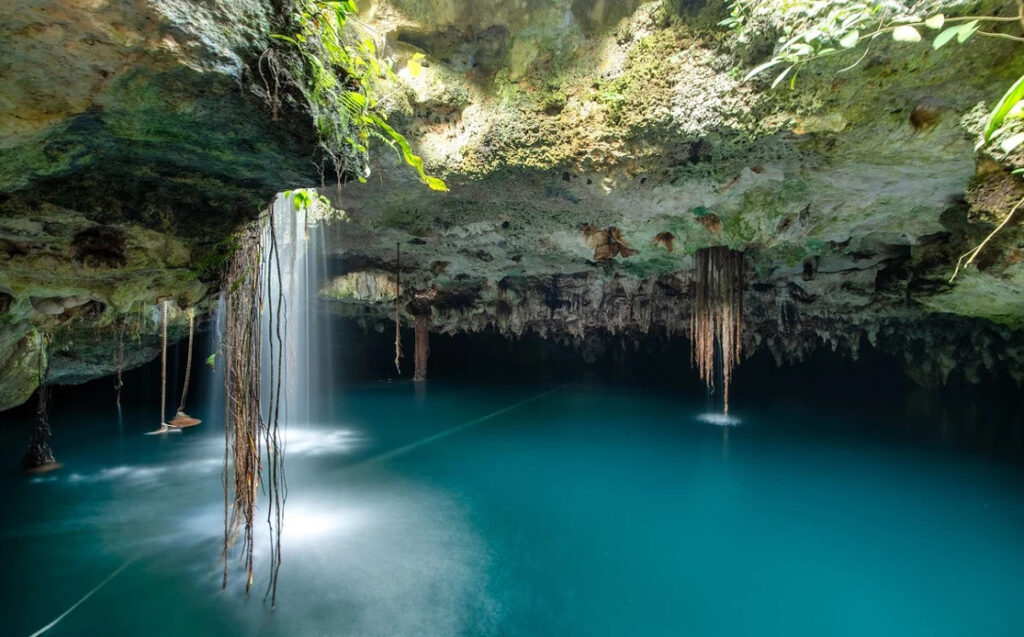 Although many people praise the cenotes in Tulum, you may not have the time or desire to get so far. Thus, within an hour's trip from Cancun, it is also possible to organize an excursion no worse. Some of the cenotes listed above are suitable for a short stop along the way, others will require more of your time, but will leave a lasting impression of close contact with nature. But the most important thing is that it is not far from the main resort area of Cancun.
From all of the above, we can draw a simple conclusion: if you want to see a real cenote without getting too far from a beach holiday, use our guide.