Why is this tour so popular?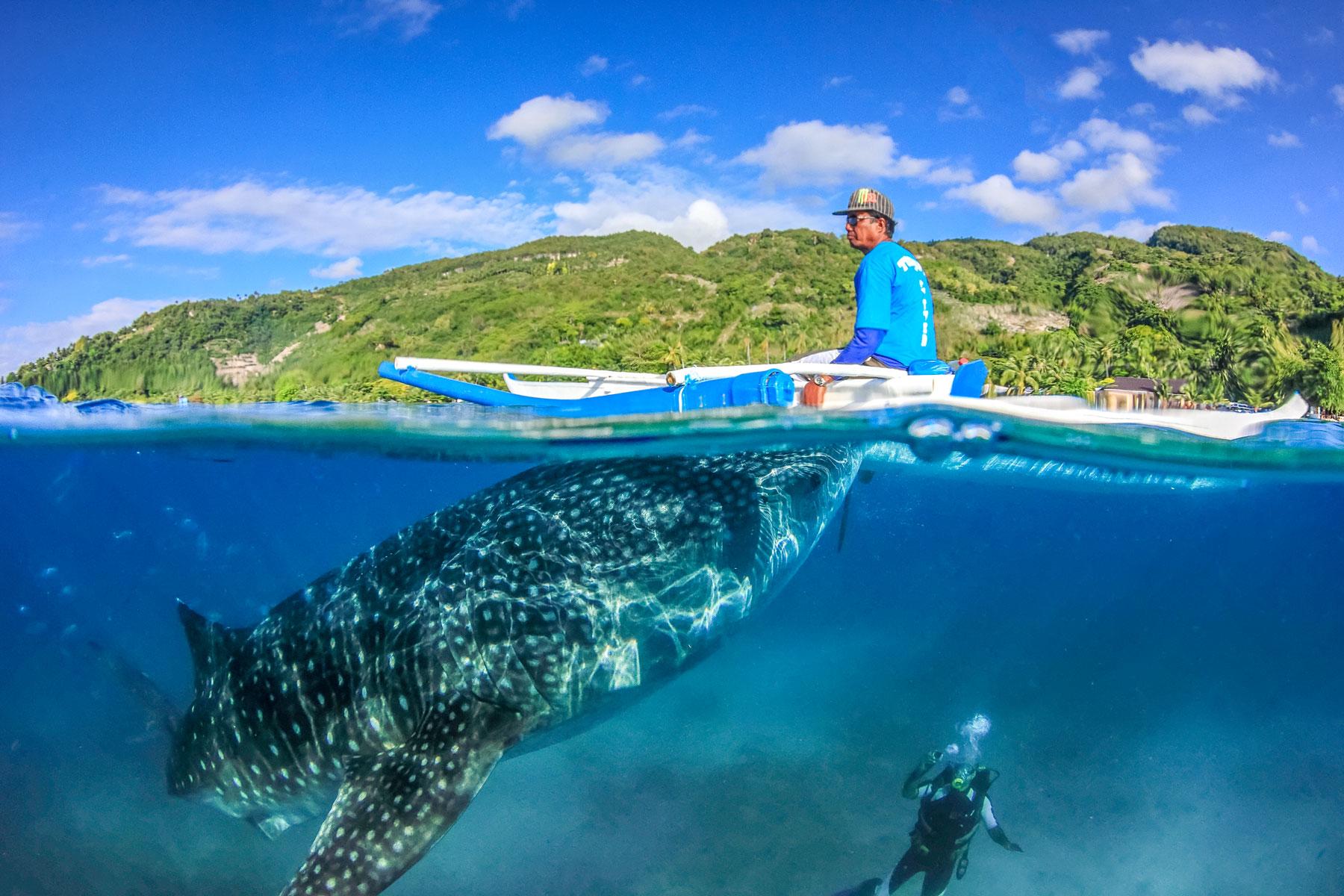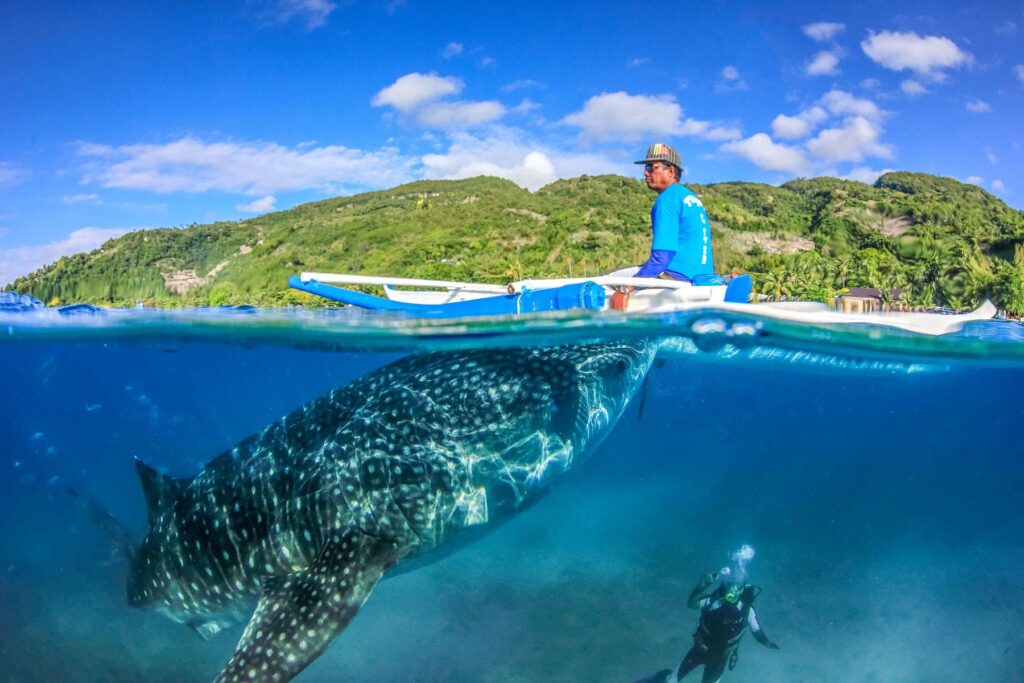 To begin with, let's get acquainted with the main character of our small but fascinating sea voyage. Why is it that everyone who comes to Mexico always wants to get on a tour with swimming near the whale shark?
First of all, because of the size of the shark itself and can reach 18 meters long! Could you imagine that? To compare, the length of an ordinary train car is about 17 meters. Its weight can exceed 30 tons. That's roughly equal to the 25 Volkswagen Beetle. Despite its impressive size, without doubt the whale shark is safe for humans, but, unfortunately, humans abuse this fact.
Second, whale sharks are at risk, along with endangered animals. Fishing for these sharks is banned by many countries of the world. It's a pretty rare fish! On top of that, the whale shark is the largest of all sharks in existence. And also it is the largest fish in general!
Thirdly, for the sake of a hearty meal, during which the whale shark absorbs tons of plankton and small fish, this giant fish travels a colossal distance of thousands of miles from the waters of Australia. She likes the warm waters of the Caribbean, but already in September she leaves them, so there is not much time to admire this amazing sea creature. The so-called «whale shark season» lasts in Mexico from May to September.
Interesting fact: the whale shark can live up to 70 years.
Since the whale shark does not pose any threat to humans, anyone can dive and swim as close as they dare. The sea giant is absolutely indifferent to divers, who, if desired, can even touch him. And a bonus on this walk can also be colonies of large manta rays. Although they are greatly inferior in size to the whale shark, meeting them also leaves a lasting impression.
In general, in fact, no words are enough to describe the incredible sensations that a person can experience while being next to this fantastically beautiful marine predator. Yes, even though the size of its teeth does not exceed a few millimeters, the whale shark remains a predator, but you will not begin to check this fact by trying to put your hand in its mouth.
How is the tour going?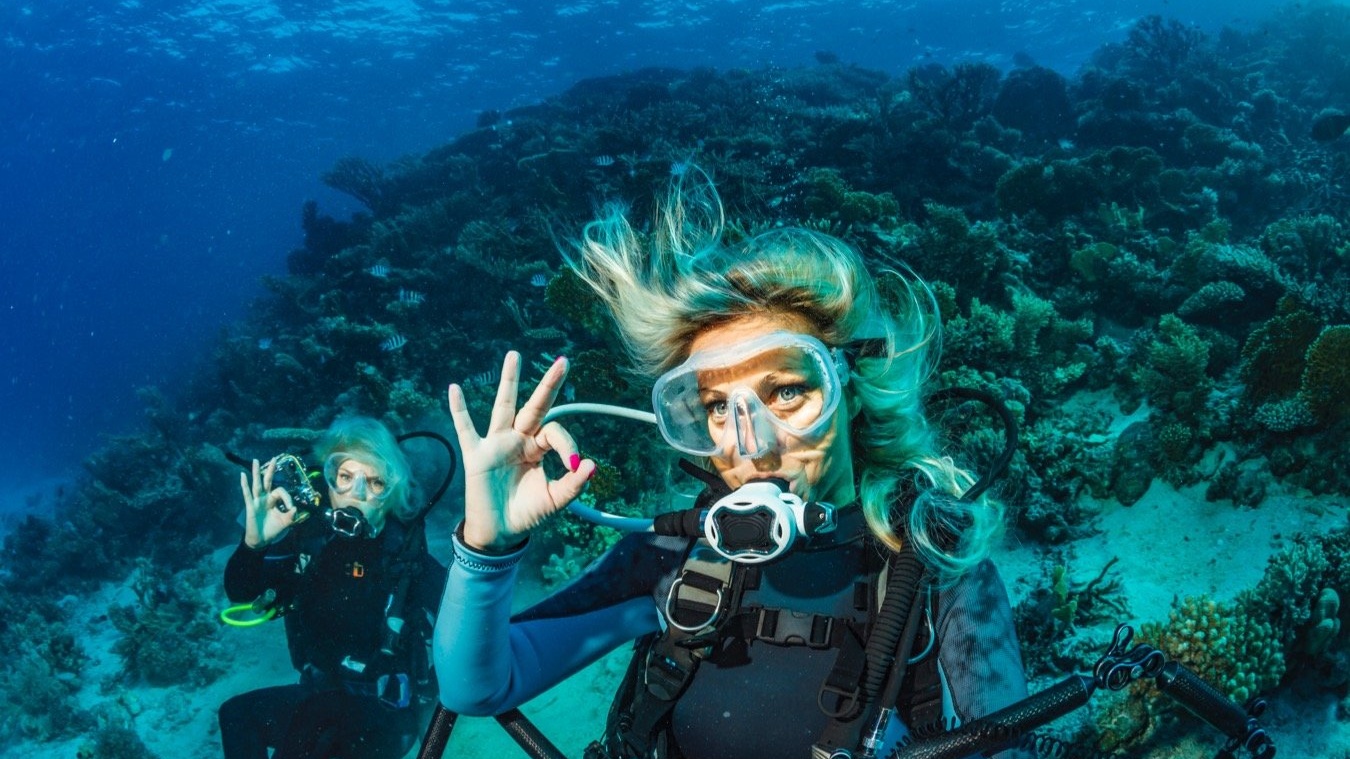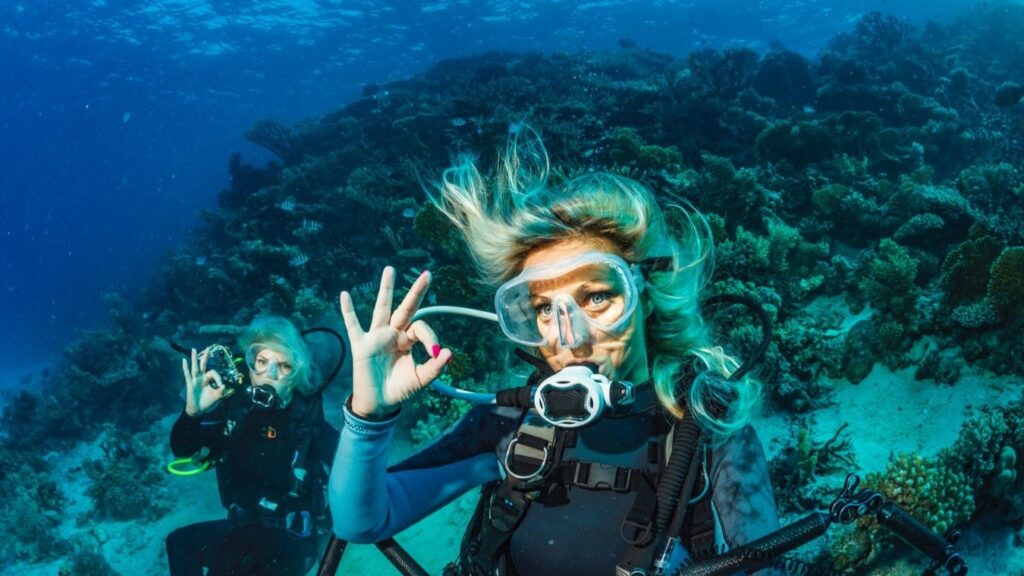 The tour starts early in the morning. Tourists are picked up from the hotel by a transfer and brought to the pier. Before going out to sea, a detailed safety briefing is given. The tour group then travels by speedboat to the whale shark aggregation. Sometimes, it may take some time to search, besides, do not forget that you are visiting these amazing fish, so it is important not to gather in several boats around one individual – there is no need for extra fuss and broth from divers. The boat will drift in a suitable place where the shark will not be too deep and your presence will not create severe discomfort for the fish.
Usually, accumulations of whale sharks are observed near Holbox Island, which is located about 2 hours by boat from the port in Cancun. However, if you are lucky, you can meet them earlier in the territory of Contoy Island. Interestingly, at the peak of whale shark migration, there can be up to 30-40 individuals in one place at the same time. Of course, first of all, it depends on the saturation of seawater with plankton. Thus, the chances of getting this unforgettable experience are usually 100%.
Each dive is made in the company of an instructor who closely monitors the behavior, no, not the shark. Behind your behavior. Recall that whale sharks are a species that may soon be declared endangered. Therefore, it is very important to reasonably limit the density of human presence next to this rare fish.
What is the price?
The average cost of such an excursion is usually about $150.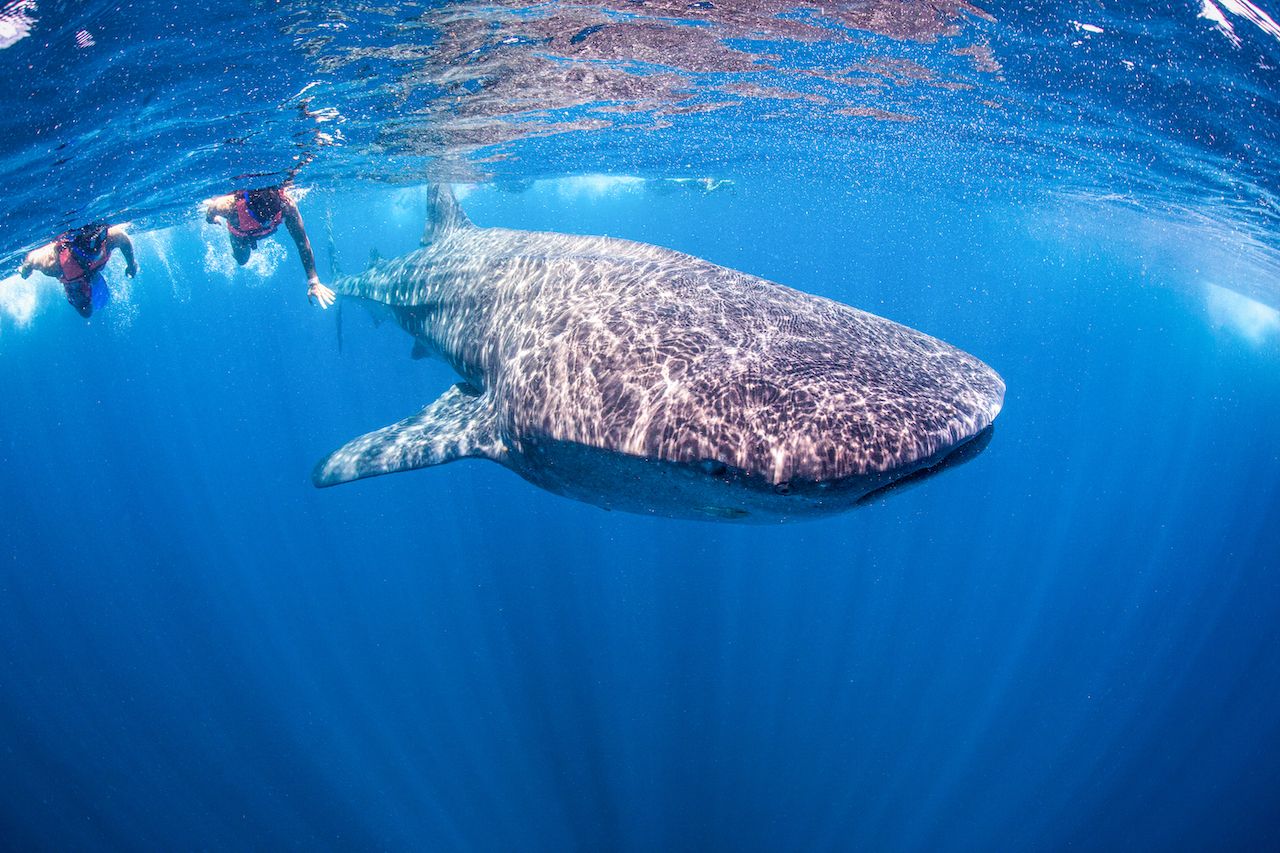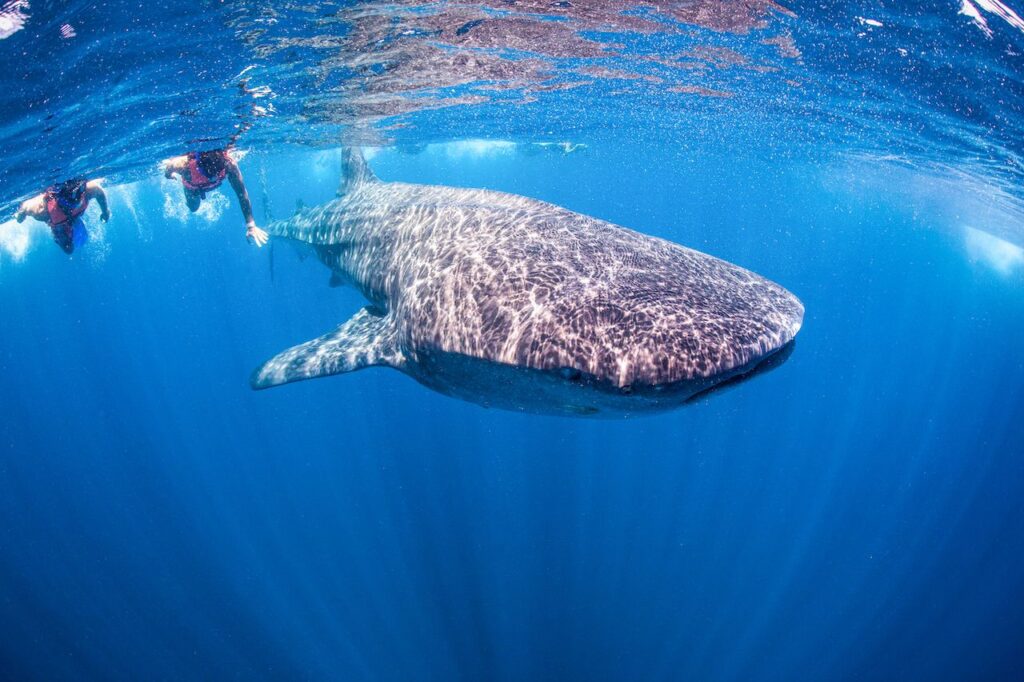 Included in the price:
Hotel pickup and return on arrival.
Snorkeling equipment rental.
Light breakfast (usually coffee, juices, pastries).
Diving with an instructor.
Light Mexican-style lunch – fish or shrimp ceviche.
Stop at Isla Mujeres.
It is worth remembering that a meeting with a whale shark depends on the season and the closer you are to its end, the less likely you are to quickly spot sea giants. In any case, count on the fact that such an excursion will stretch for the whole daylight hours.
Very important: remember that the whale shark is a rare wild animal and the long presence of a person next to it can harm it.
It is vital to keep a certain distance, in no case trying to tease or in any way correct the behavior of the fish. Do not forget that you are on its territory and are obliged to show maximum respect and a caring attitude. Have patience and tact and be ready to leave the water and get back on the boat in time.
Have fun diving and don't forget the underwater case for your camera!