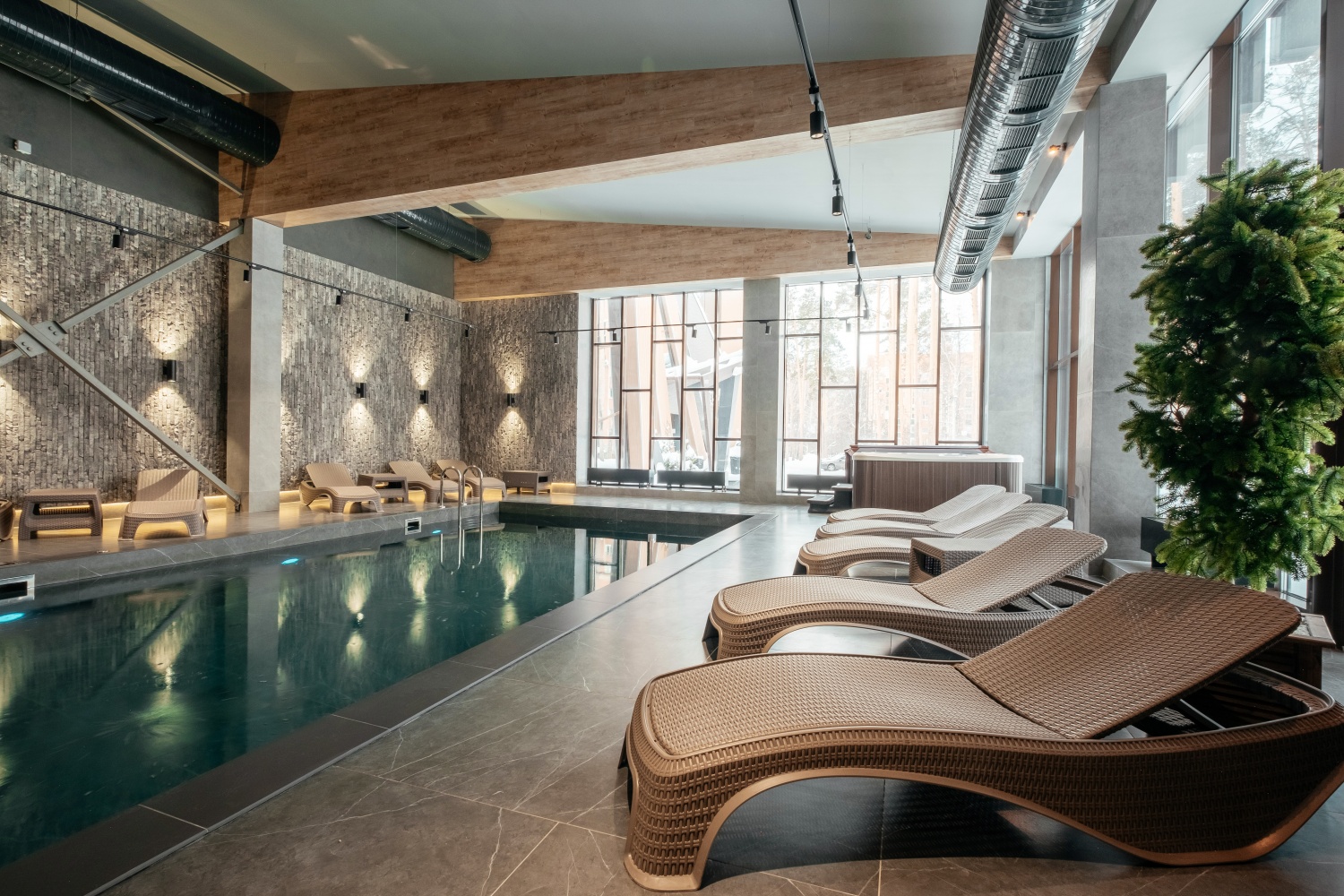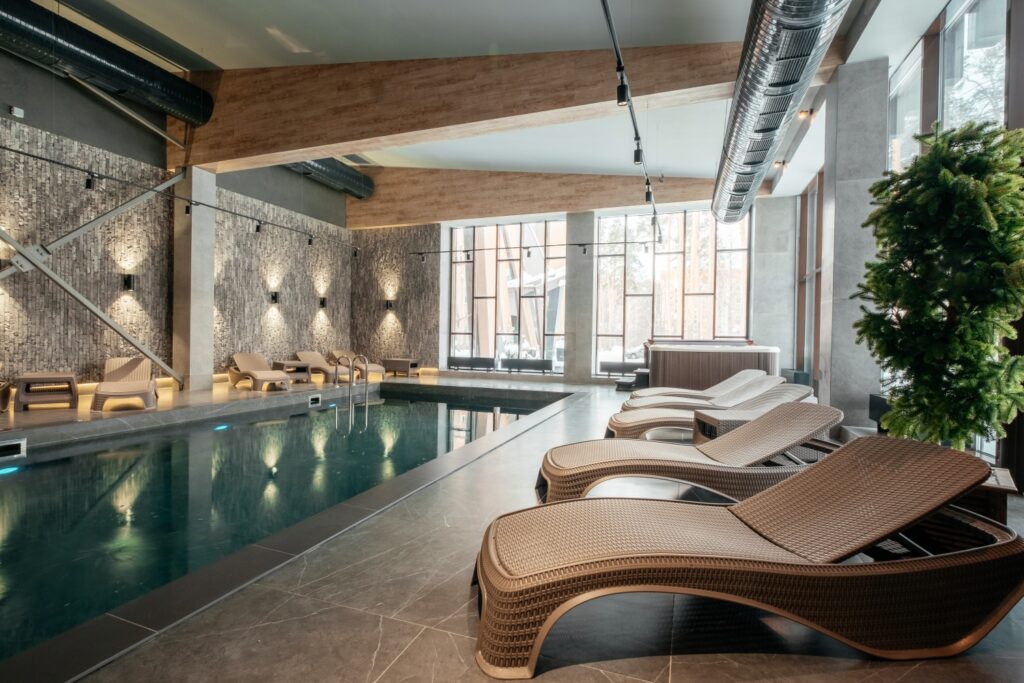 Each of us is looking for something different on vacation. Someone like active rest near the water, and someone like to explore historical sights. However, it's hard to find a person who doesn't like relaxing in a massage or aromatherapy session. Not to mention that it is important enough to properly prepare the skin for the place of the tropical sun. To do this, it is necessary to carry out procedures and cleaning from time to time, for example, using special scrubs. Of course, such procedures must be trusted by professionals. This is where spas come in.

Oh, this unique atmosphere of calm and tranquility: subdued light, calm music, and the aroma of incense and oils. Here you immediately want to relax and detach from the surrounding hustle and bustle. You can rest assured that you have come to the right place.

Where would you like to start: a facial massage with fragrant oil, or a chocolate wrap? Perhaps a couples massage overlooking the ocean or a Roman sauna?
J. W. Marriott Cancun Resort & Spa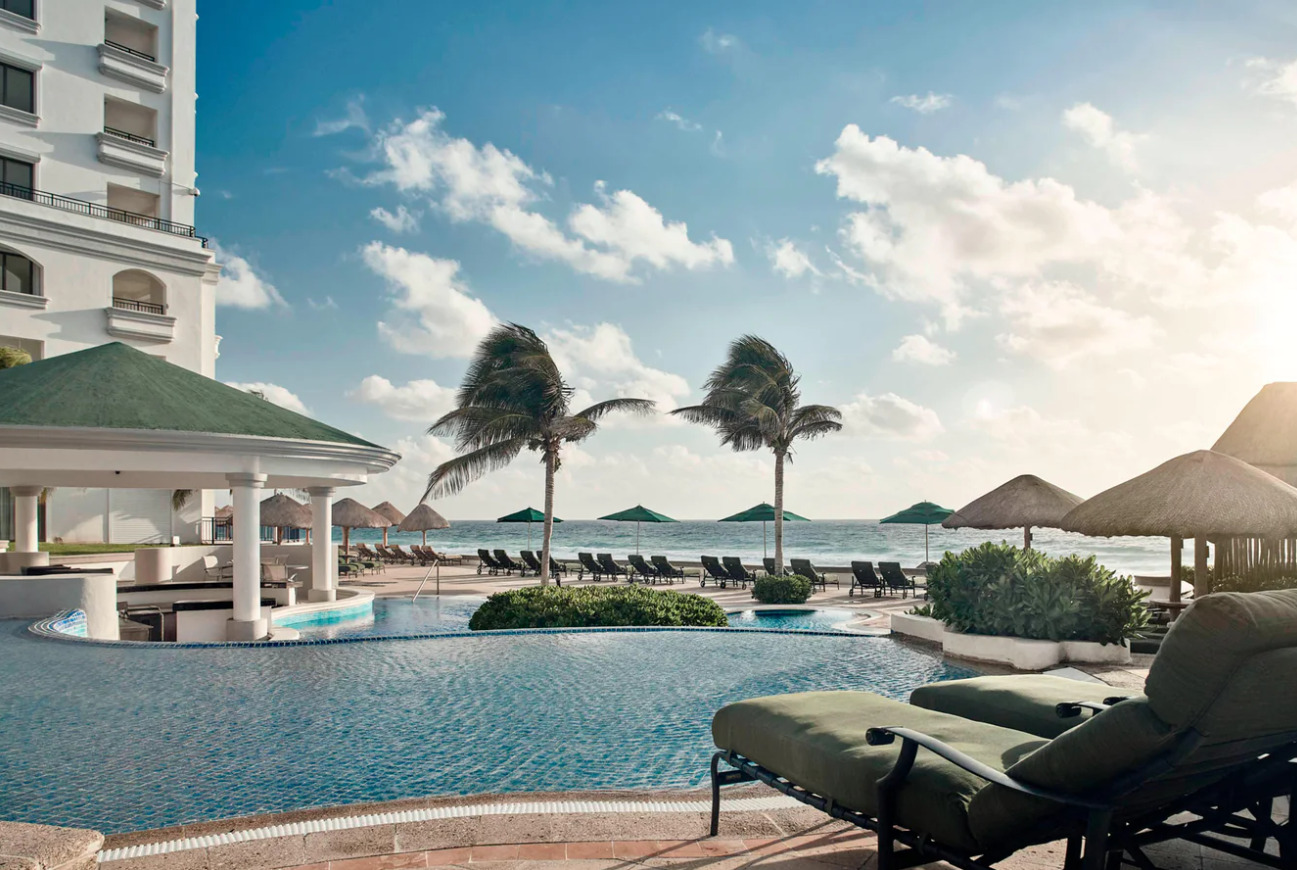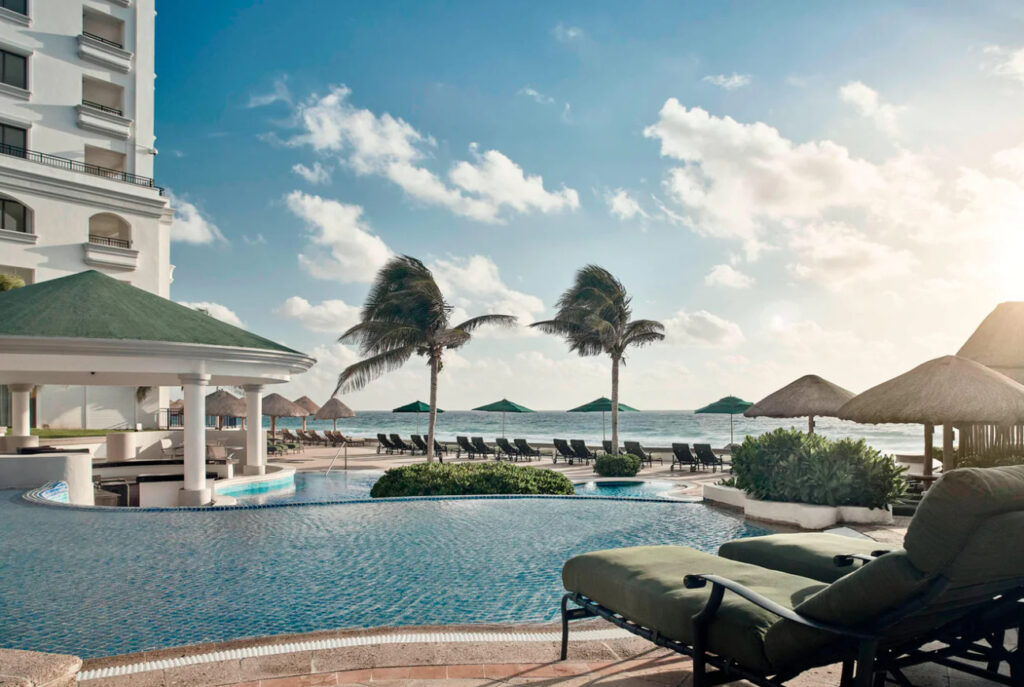 The SPA center in this five-star hotel fully corresponds to the high status. Guests are provided with an indoor heated pool, steam rooms, and a jacuzzi. The proximity to the fitness club makes it possible to enjoy all the many opportunities immediately after exercising in the gym or playing on the tennis courts.
Services:
Scrub.
Body wrap.
Massage for couples.
Facial care.
Fitness classes.
Fitness consulting.
Swimming pool.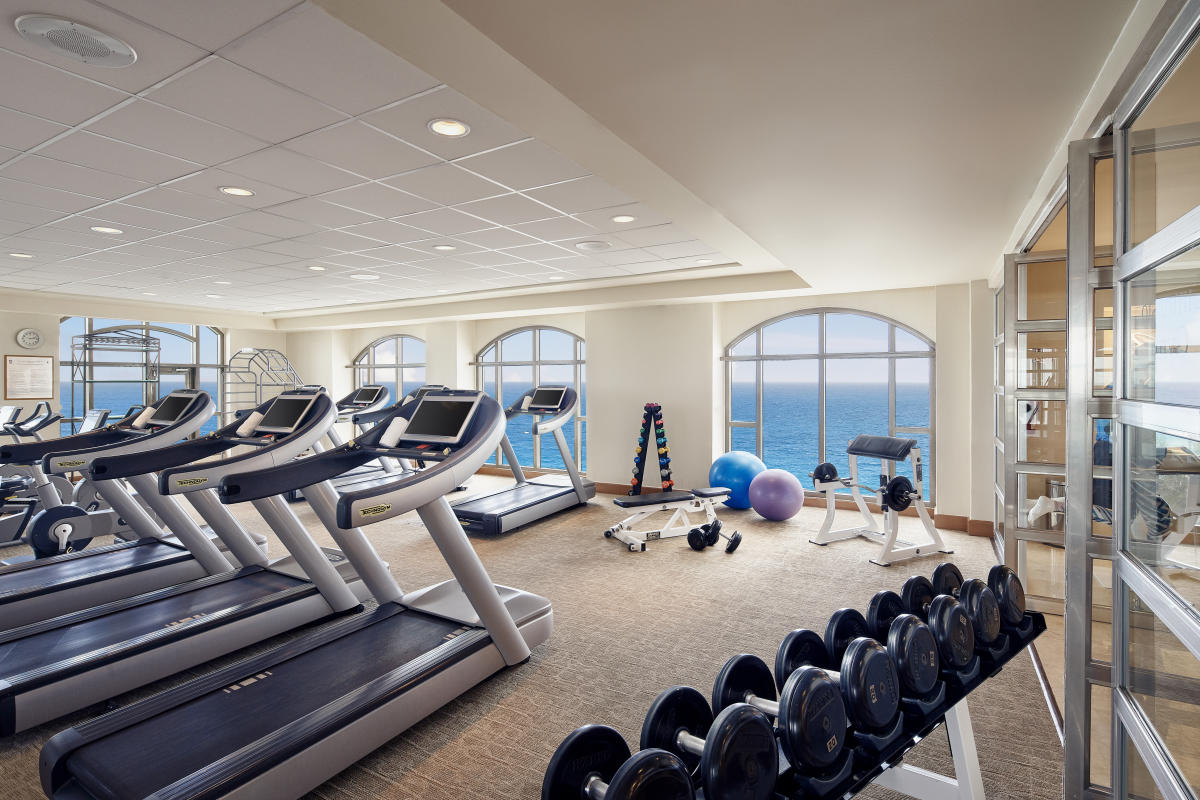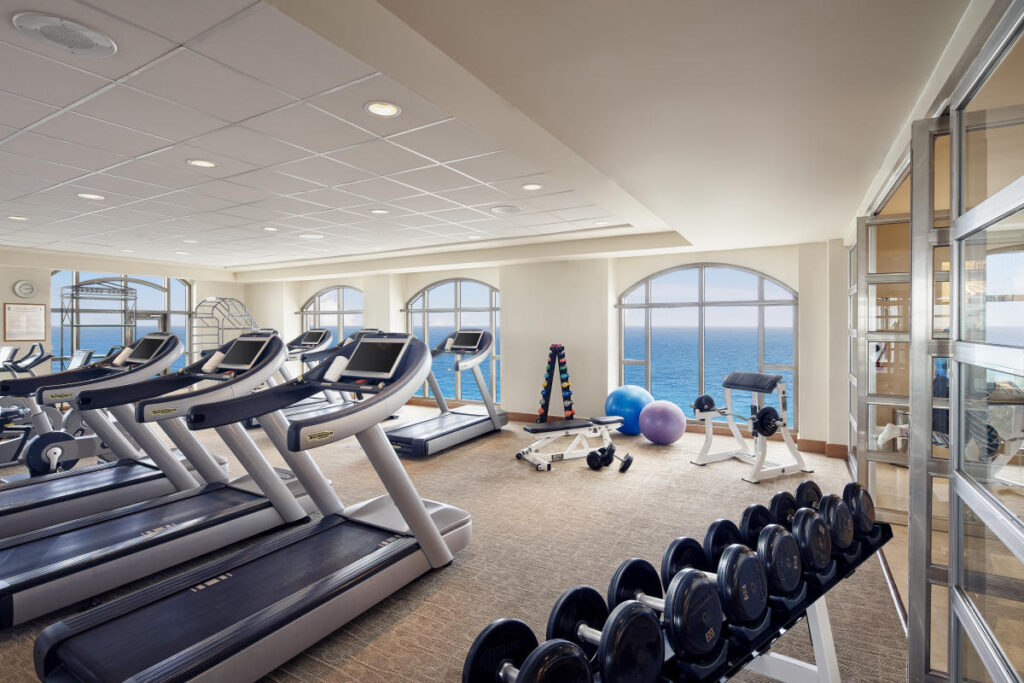 Make-up services.
Manicure/Pedicure.
Massage.
Separate procedures for men.
Separate men's and women's salons.
Steam room.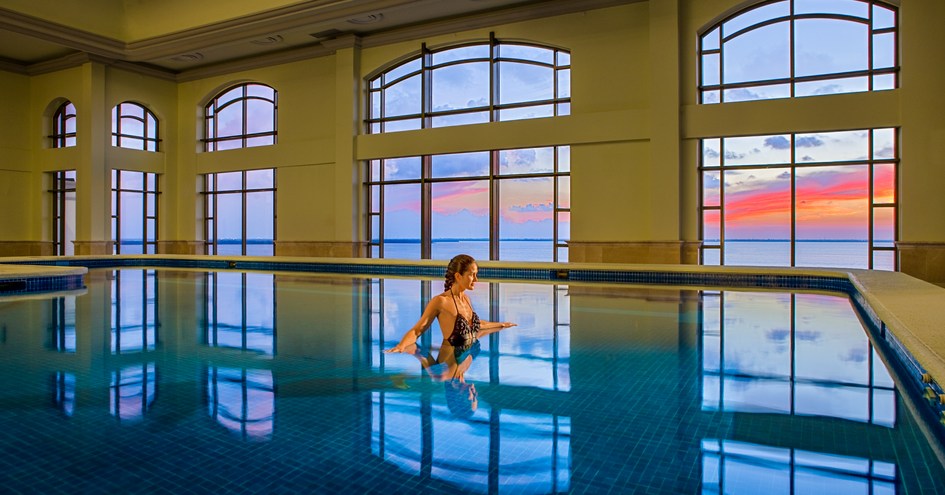 The cost of some services:
Massage with aromatic oil for 80 minutes – $255.
Massage with warm stones for 80 minutes – $235.
Regular massage for 50 minutes – $175.
Anti-cellulite massage – $225.
Special Anti-Aging Skin Augmentation Treatments – $245.
Facial massage for men — $185.
Required pre-registration for procedures.
Le Blanc SPA Resort All Inclusive Adults Only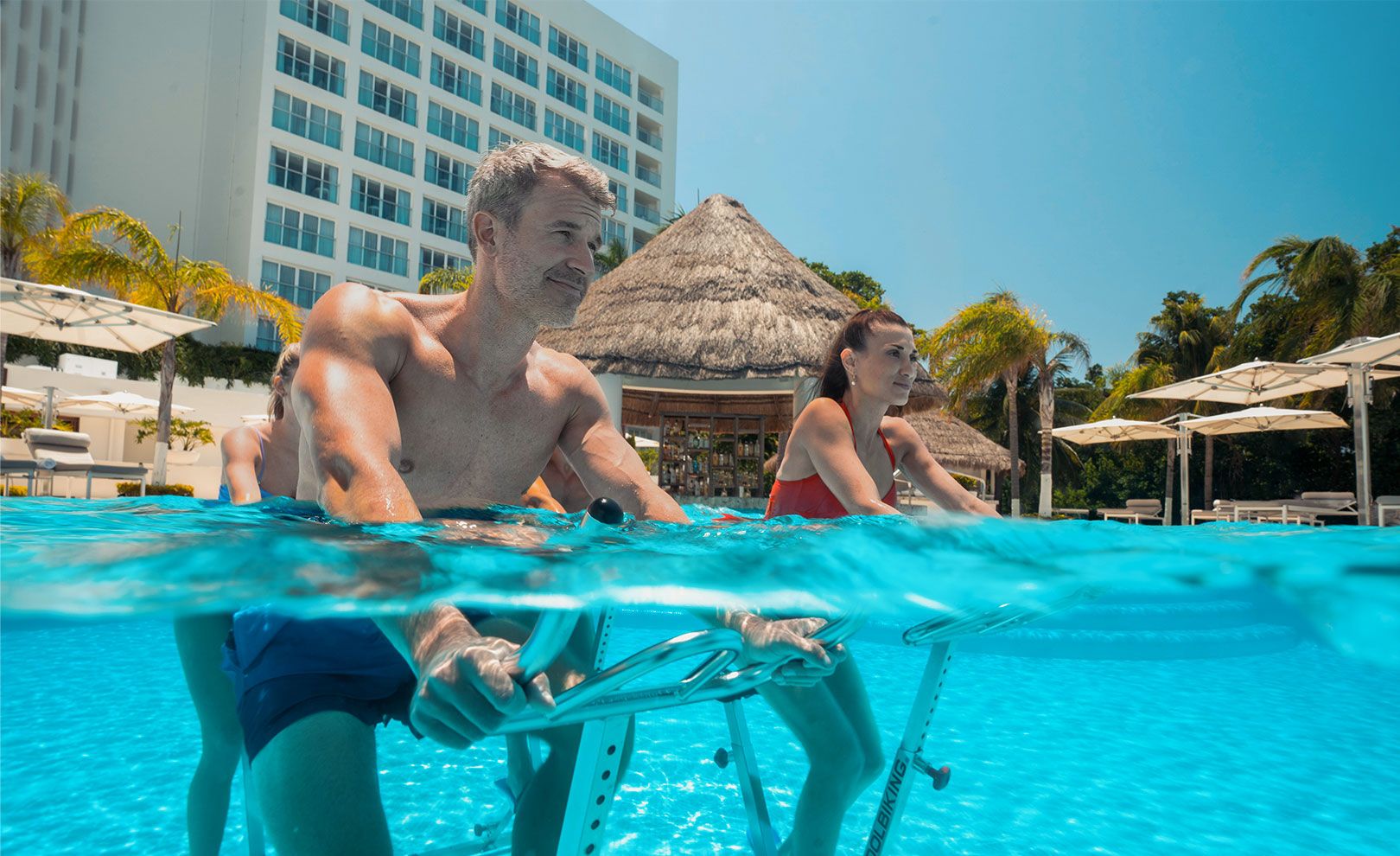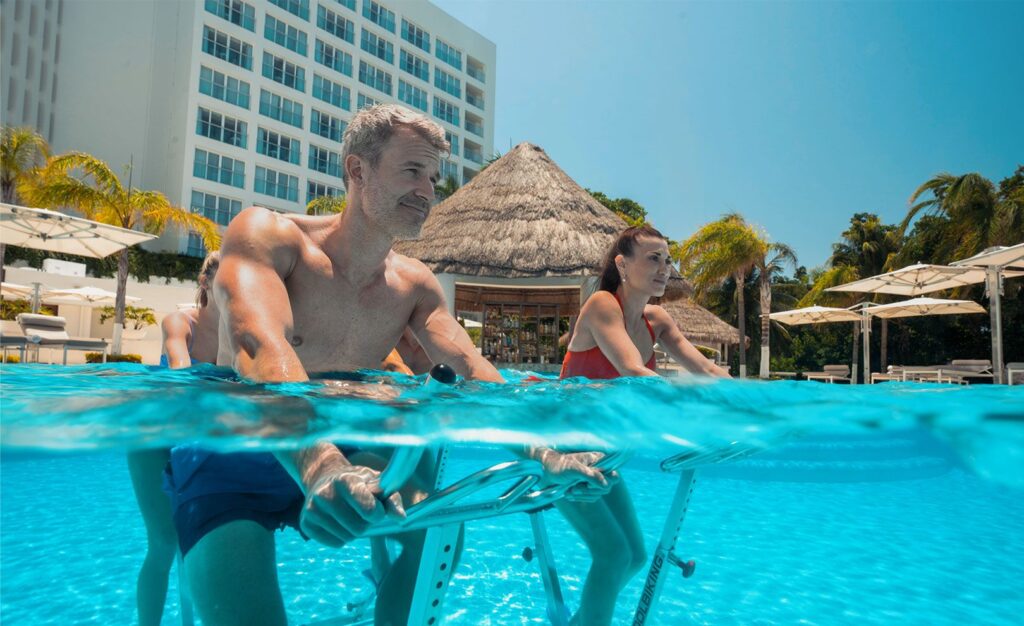 A lavish five-star complex, aimed at adults only and can pamper them with all kinds of wellness packages in its SPA center.
Services:
Hydrotherapy.
Ice room.
Jacuzzi.
Detox procedures.
Lifting.
Scrubs for body and face.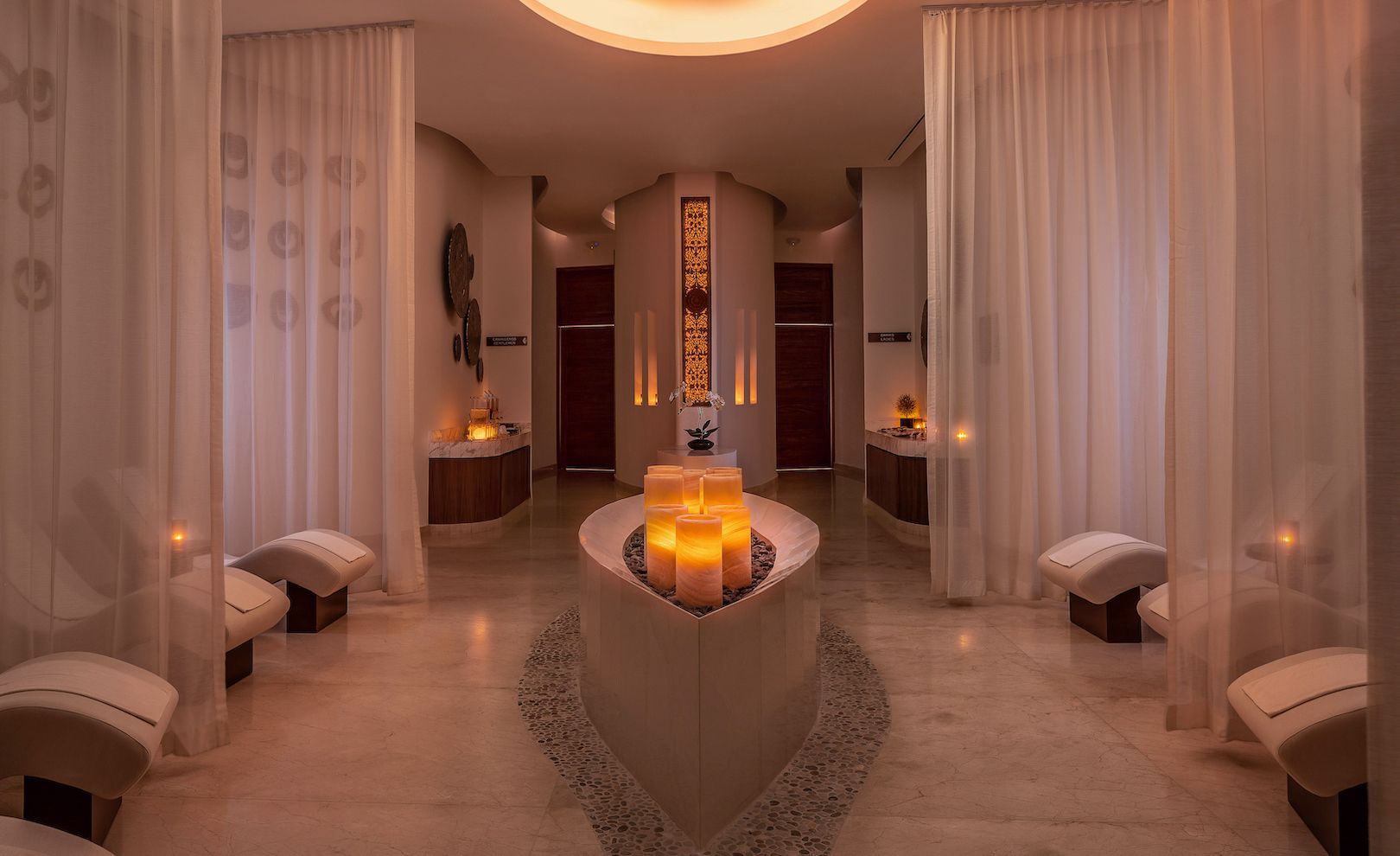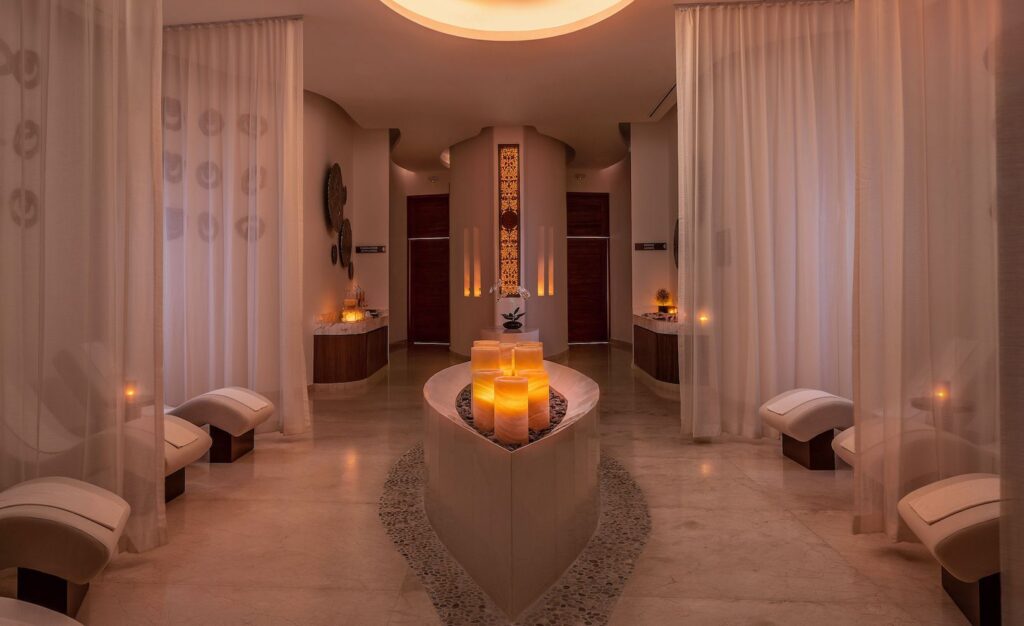 Massages with vitamin complexes.
Sauna.
Aromatherapy.
Snacks and drinks based on a healthy diet.
Sun care.
Beauty saloon.
A variety of package offers for the whole day for couples and more.
NIZUC Resort & Spa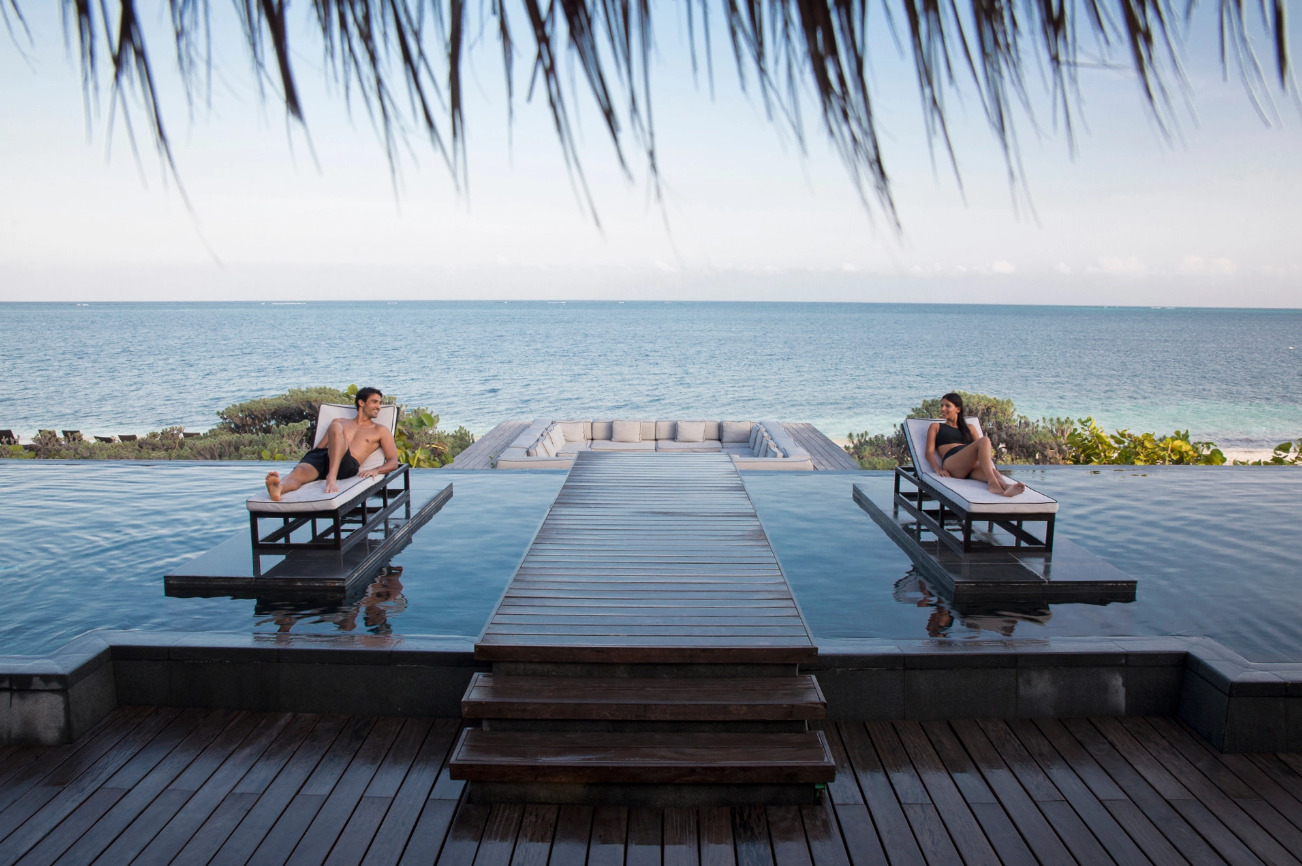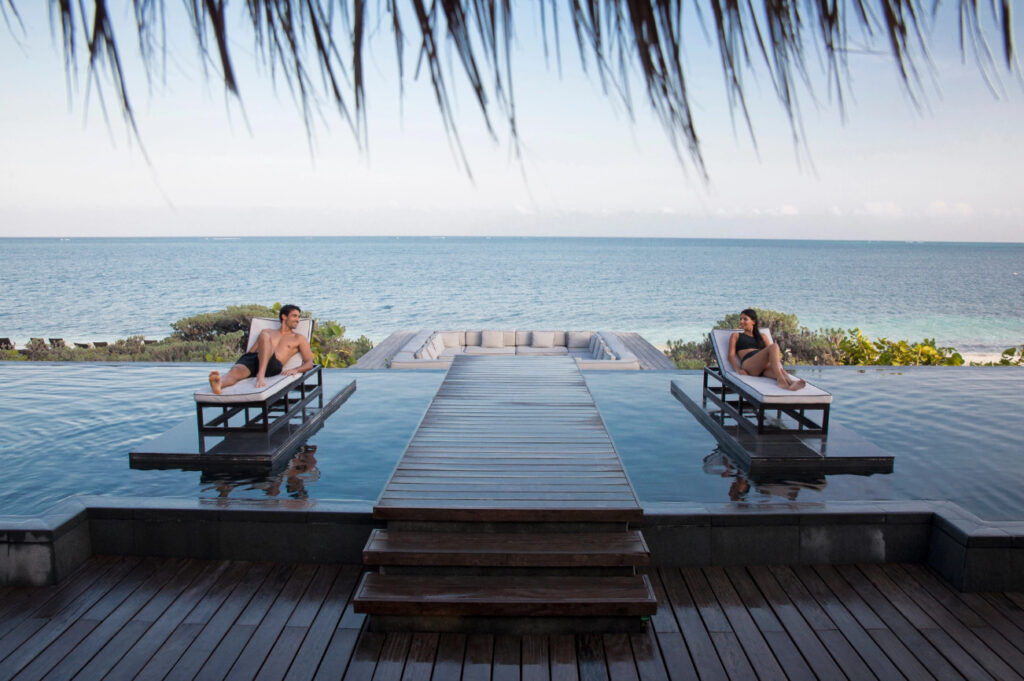 An exquisite and very stylish hotel on one of the most secluded and beautiful beaches of Cancun, of course, could not deprive its guests of the presence of an excellent SPA center, and it fully corresponds to the status of this resort.

NIZUC SPA BY ESPA is the perfect place to reconnect with yourself and nature.

It houses a unique NIZUC Thermal Experience hydrotherapy complex. Guests can also enjoy exclusive treatments and products in the form of ESPA's own cosmetics, beauty salon, fitness center, and wellness activities.
When it comes to exclusive procedures, we would like to share a description of such a program, which bears the mysterious name «The Ritual of the 4 Elements».
It includes possible procedures:
Aromatic steam bath.
Invigorating shower.
Sauna.
Ice fountain with cool mist shower.
Vitality pool with hydromassage.
Cold plunge pool.
Solarium.
Thermal sun loungers.
After the treatment, you can relax in the indoor lounge with fresh fruits and herbal tea and swim in the outdoor SPA pool
An interesting offer for the guests of the complex is that when ordering any procedures lasting more than 60 minutes, «The Ritual of the 4 Elements» will be available for free.
Of course, in addition to this, there are various exotic wellness treatments: massage with cocoa butter, massage with warm stones and herbs, massage with aromatherapy, facial massage, detox massage, scrub massage, and much more.
In addition, here you can go through special health programs for athletes, developed by professional traumatologists.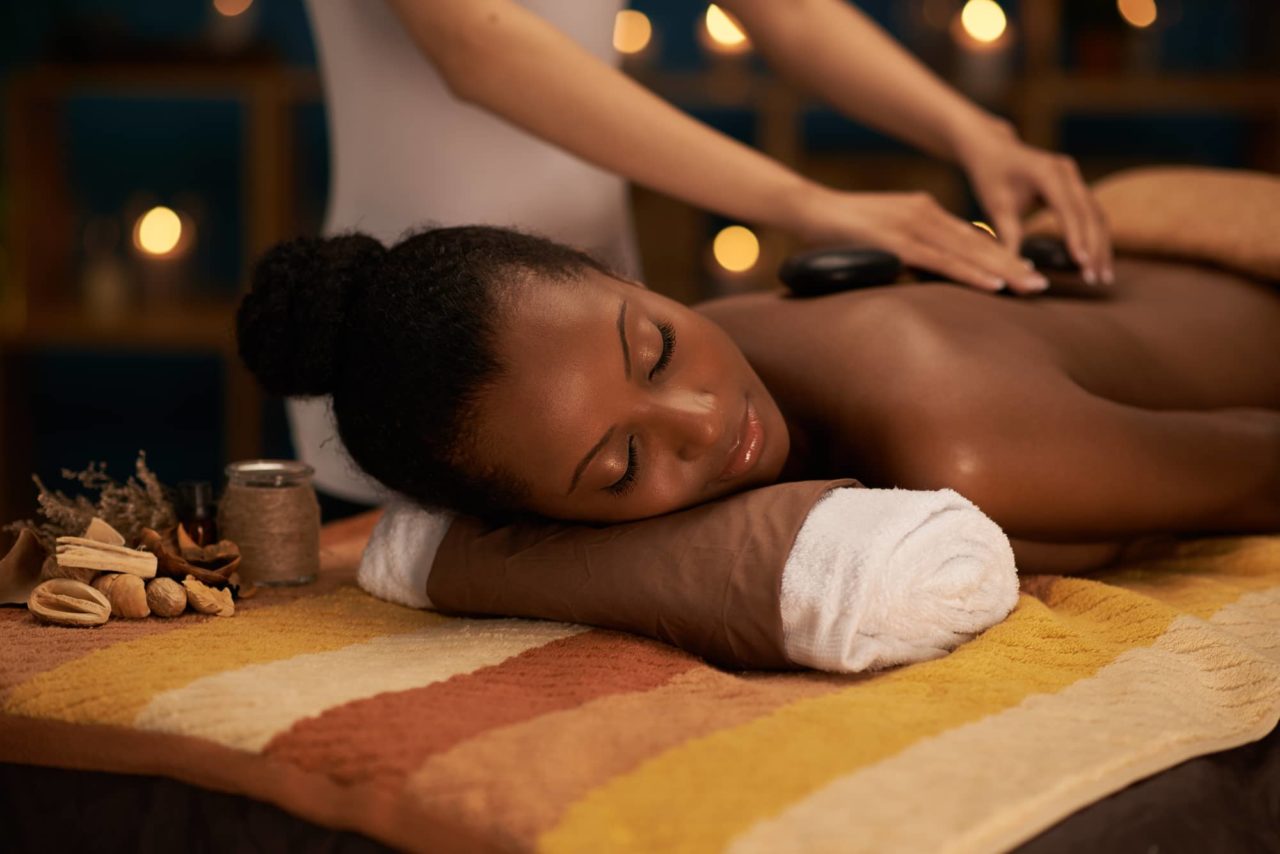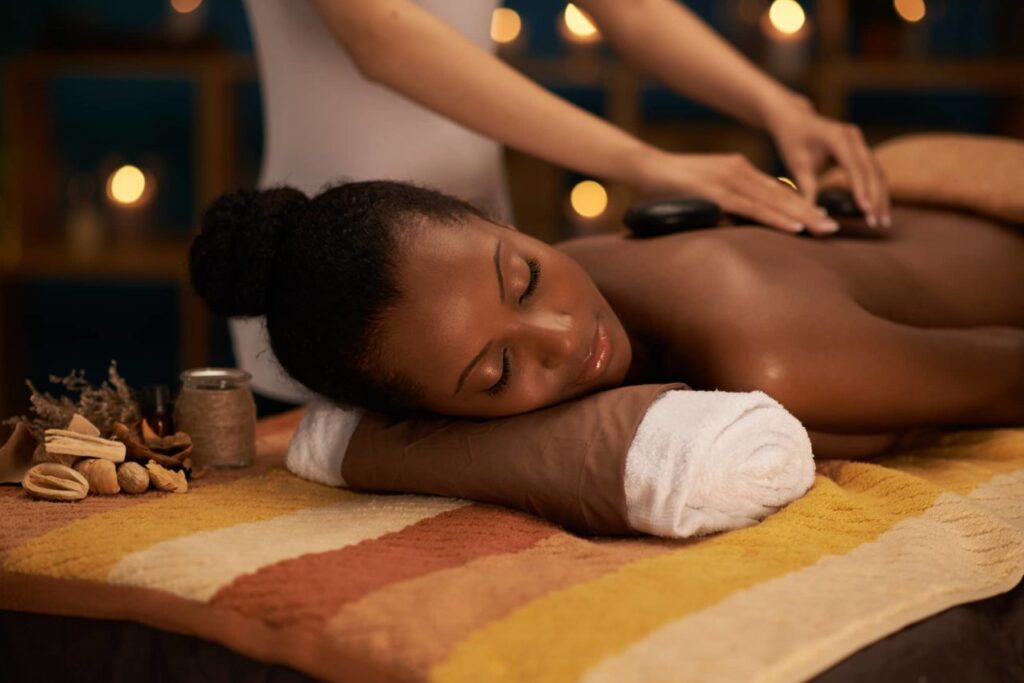 Some services cost:
Full body massage for 60 minutes – $215.
Corrective body massage for 120 min – $400.
Facial massage using ESPA branded cosmetics for 60 min – $215.
6-hour set of procedures for two NIZUC Romance – $1595.
A complex of procedures «The Ritual of the 4 Elements» — $98.
Royal Sands Resort and Spa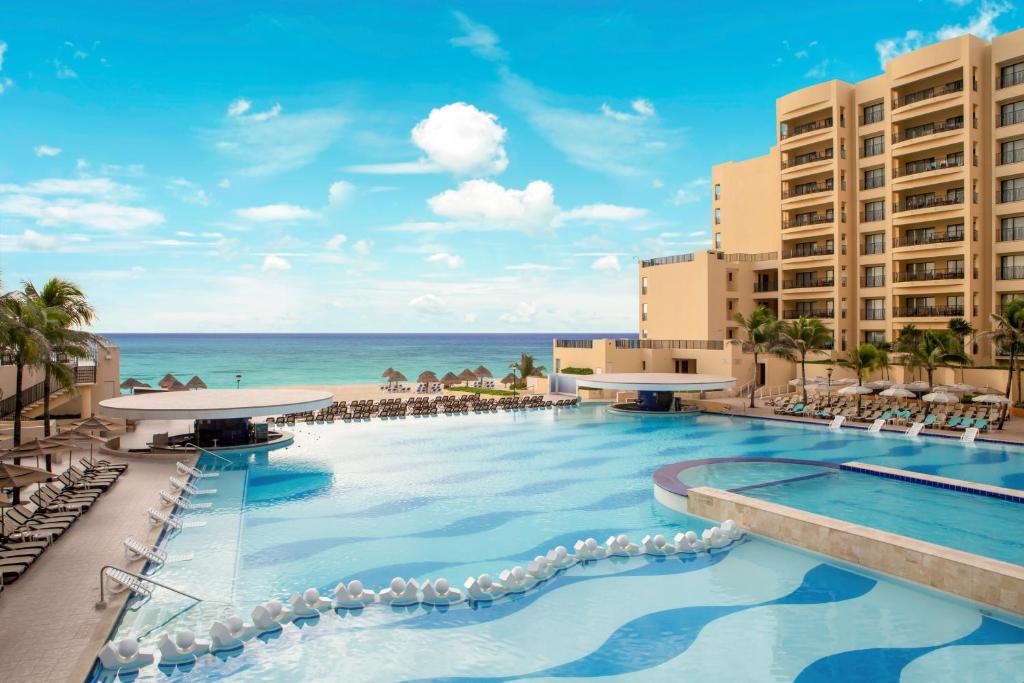 This complex positions itself in the exotic category of 4.5 stars, but offers all-inclusive meals and unusual options in its spa, for example, a traditional Mexican wellness treatment called «temazcal» which is a Mexican Indian's steam bath that served as an element of religious rites.
The Indians in temazcal cleansed both the body and the soul. In modern Mexico, temazcal is created for the entertainment of tourists, they are commercialized and are not at all authentic. Many hotels have their own steam temazcal, calling them temazcal-spa. But, for tourists, the show is important. Temazcal is not a spell. Temazcal is a ceremony, a mysterious ritual. Therefore, the ceremony itself, which the shaman performs, will be very beautiful and impressive.

Before the start of the ceremony, which usually takes place in the evening, the participants perform the procedure of cleaning with smoke and resin from the tree kοpal. Often, a small circle of stones is laid next to the temazcal. Some objects associated with ancestors are placed there to create a spiritual connection. In the center of the temazcal, stones are brought, and heated on a fire, although the Indians heated them right in the temazcal. Temazcal warms up, people sit along the walls, and the shaman begins his ritual. Stones sway with infusions of herbs, and healing steam fills the room. Sometimes, herbs are burned right inside the room. By chanting, reading prayers, and physical impact on the body (massage), the shaman makes the guests relax, come into the peace of mind and feel connected to the outside world. Emphasizing the connection between the body, spirit, and nature, the shaman, as it were, stimulates spiritual rebirth.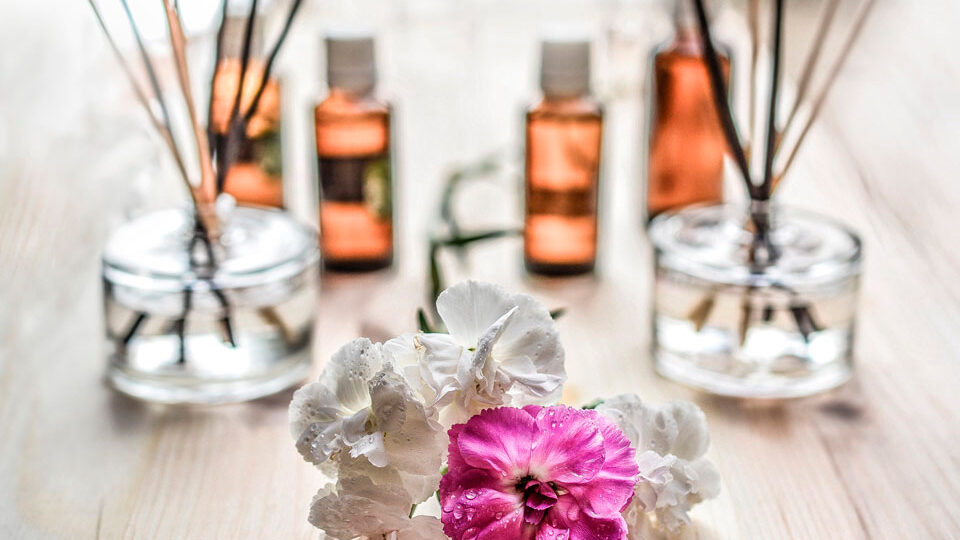 Aromatherapy plays an important role and has a healing effect. Various aromatic herbs (basil, rosemary, different flowers) and resins are used. Each plant has its own symbolic meaning. The effect is strengthened by offering herbal tea. Thus, temazcal is also a therapeutic procedure. A traditional temazcal can last quite a long time. But not everyone tolerates high temperatures (about 120 degrees) and humidity well, so for tourists, the steam cleansing ceremony usually takes about 15 minutes or half an hour.
After the ceremony, it is recommended to wrap yourself in a sheet and lie down for a while, for example, on stones or in a hammock. If the temazcal is located near the cenote, immersion in its cool waters can also have a certain therapeutic effect.
We do not promise that everything in this hotel will be to a high degree, as above, and I am not sure that there will be a shaman, however, in the far reaches of the procedure, it will be as close as possible to unusual rituals.

If you don't gravitate too much towards Indian mysticism, the hotel offers a wider form of relaxation: beach yoga, beauty salon, and spa treatments with a variety of sports and wellness massages, body wraps, etc.
Individual SPA centers:
If the presence of a SPA center is not important for you, but you are not recovering, you are overexcited from a lot of vivid impressions, and you need to relax a little, it is recommended to consider the complexes located in the resort inspection of Cancun.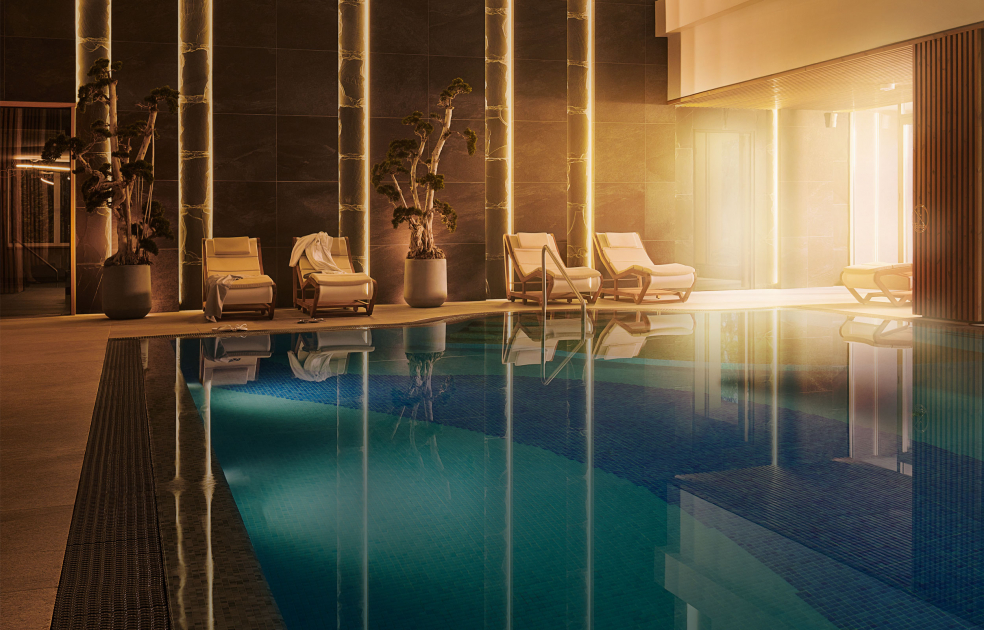 Reminder!
It would be useful to recall that there are SPA centers in Cancun that only look like much, although in reality, the services of a mobile massage therapist are close to intimacy. As a rule, there are places where advertising media is used, for example, users with calling forms are found. So, if you pay to such a salon, do not be surprised that in addition to massage, you will also be offered erotic services.
NUUP Spa playa Mujeres
A chic three-level spa center, which is located on the territory of the Atelier hotel on the mainland of Playa Mujeres and offers its services not only to guests.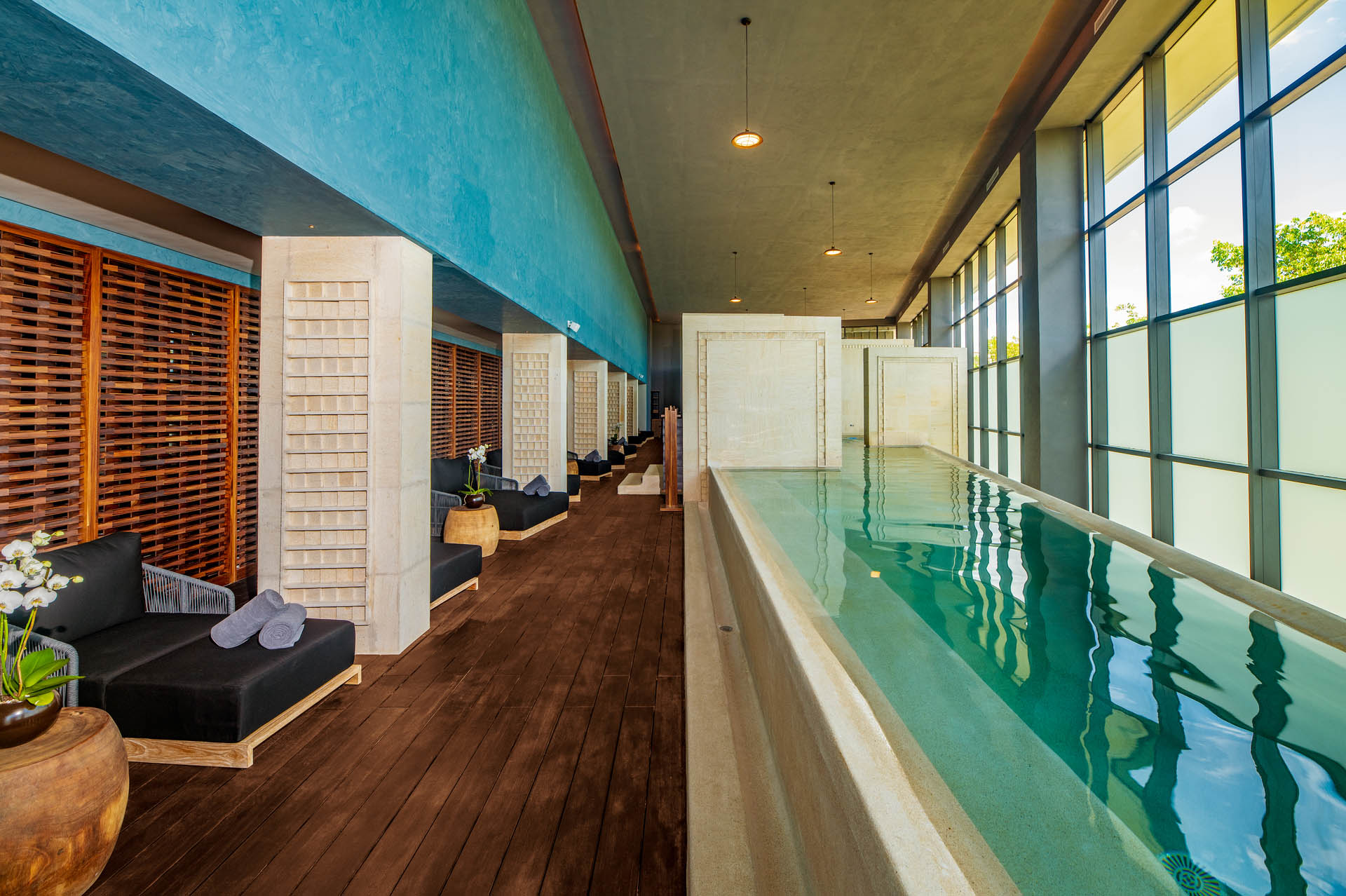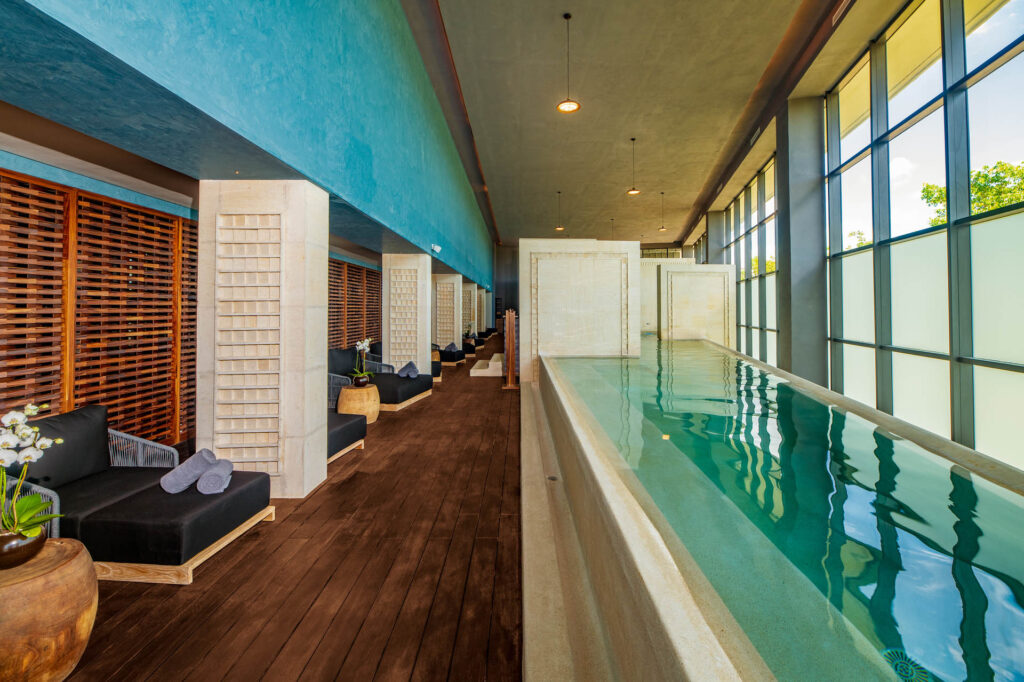 Total area: 39,000 sq. foot.
18 treatment rooms with shower effect:
12 individual cabinets.
2 double rooms for couples.
2 mandatory spa suites with bath and relaxation area.
2 double spa suites with bathtub and lounge area with sun loungers.
Cozy lounge areas for relaxation before and after procedures.
Tea station with an abundance of various health drinks.
Hydrotherapy complex.
Hydromassage showers.
steam room.
Sauna.
Swimming pool.
Beauty salon hairdresser and stylist.
Manicure and pedicure.

Wedding Dress up Lounge ®, a private area for the bride and maids to prepare for the wedding. There is a bar, a treatment chair, a private bathroom, and a dressing room, one-stop with a beauty salon.

How to get there: Bonampak S/N Mz 1 Lote RTH4, SM3 Complejo Playa Mujeres The interior of the hotel Atelier Playa Mujeres, 77400 Cancun.
DOSH TAN SPA AND WELLNESS CENTER
Located in Downtown Cancun can confuse with its discreet exterior. However, it has a lot of choices, especially thanks to the range of services for brides. Also, this salon can be manifested by solid blood pressure weakened and wellness procedures. Among them: are sports massage, massage using aromatic herbs and reflexology techniques, facial massage, pregnancy massage, anti-cellulite, and detox.

In addition, there are impressive thermal baths that are sure to please those who want to relax and become free from the outside world. The atmosphere is quite appropriate.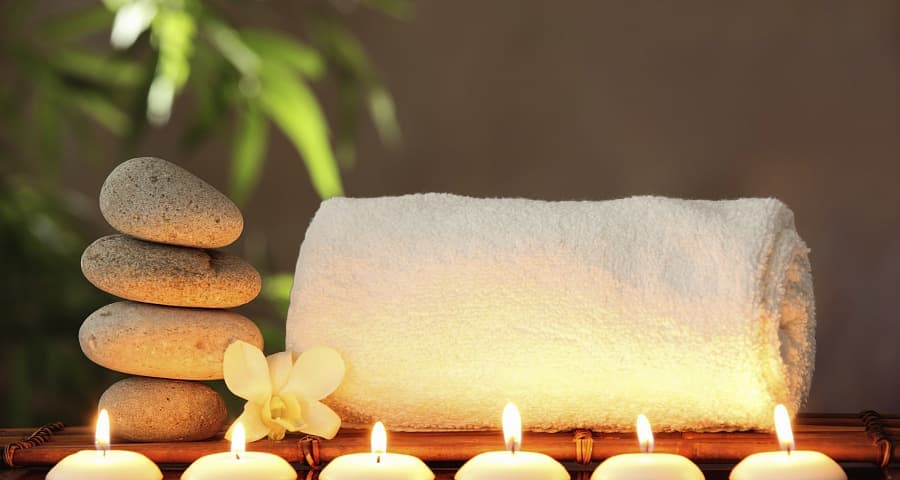 The salon website is presented only in Spanish, but we are sure that it will be possible to agree on the phone without any problems: https://doshatanspa.com/spa.
How to get there: Av Yaxchilan MZ 4 LT 5 SM 21 CP 77500 arriba de Cafe Nader xpuhil, Av Yaxchilan.
Matrix Spa and massage Cancun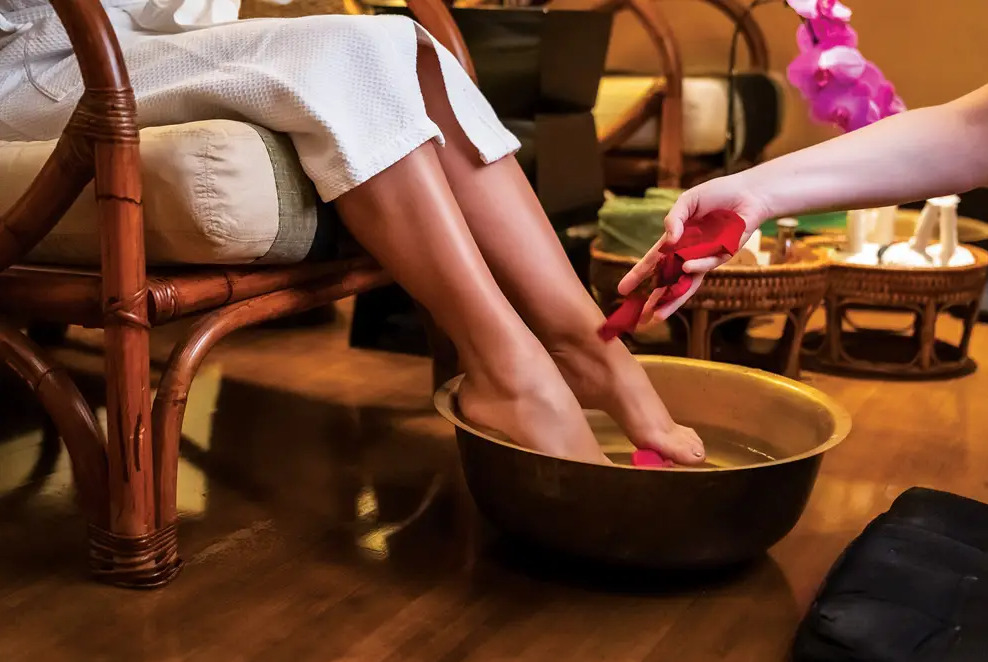 Downtown Cancun again. This spa center is primarily focused on massage and offers very reasonable prices. For example, a massage session until 13:00 can be obtained for $65.
In general, the range of services here is quite vast:
Sports massage.
Massage for pregnant women.
Church tissue massage.
Reflexology.
General massage.
hot stone massage.
Facial treatments.
The salon itself is made in the Balinese style, although the quality of the photos on the site, to be honest, was embarrassing. However, this salon has a good rating, so you can decide whether it is worth a visit. Yes, it is not as elegant as in five-star hotels, but the cost of services and reviews give good results, so you can look here if you need a good and inexpensive massage.
How to get there: Cantero 24-2, 77505 Cancun.
Holistic SPA Cancun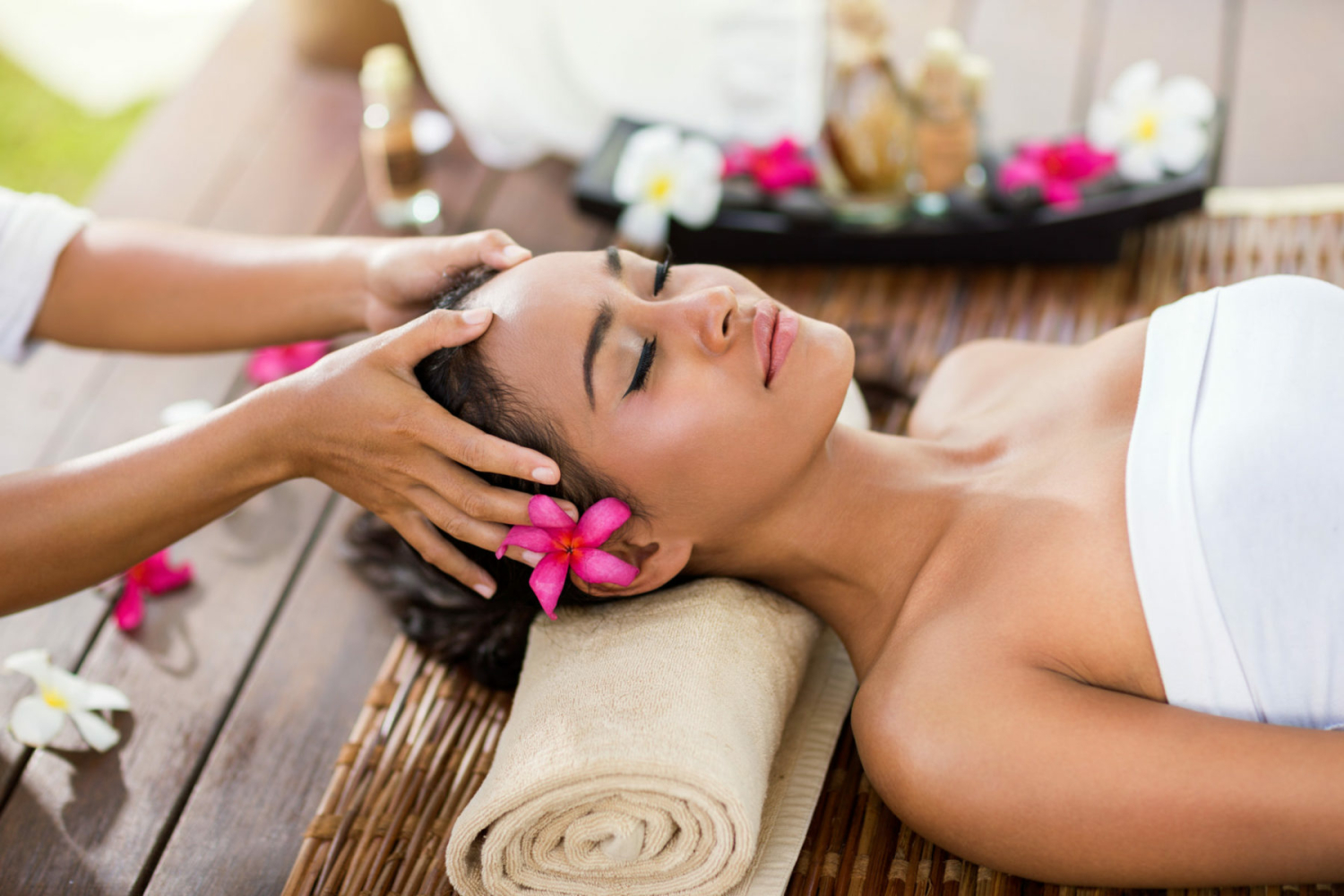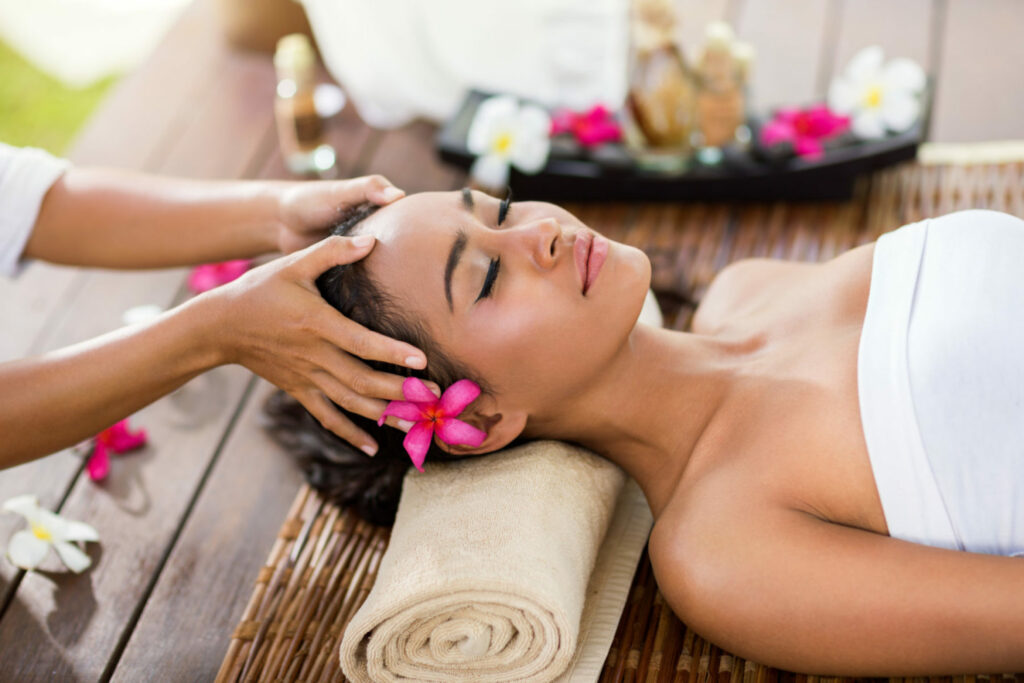 Probably the cheapest option on our list. However, interest, at least, is due to pricing and location. This nondescript spa is conveniently located in the Hotel Zone and boasts a fairly convincing rating on Google, TripAdvisor and Yelp. Satisfied customers willingly own reviews, and the list of services, in general, is not much inferior to many hotel spa centers. Except it's not here. But a classic massage is only $40 for you.
Here you can also relax with a variety of facial and full-body massages. Local masters of Swedish massage are especially praised. There is also a beauty salon where you can get make-up, manicures, and pedicures. As a bonus, they usually offer a relaxing peeling of the skin of the legs with the help of special fish, or, as it is called, fish SPA.
How to get there: Kukulkan 8.5 km, Punta Cancun, Zone Hoteliera, 77500 Cancun.
Please note that the pricing policy of the SPA centers indicated in this review is relevant at the time of its creation. Specify the prices for services when booking.