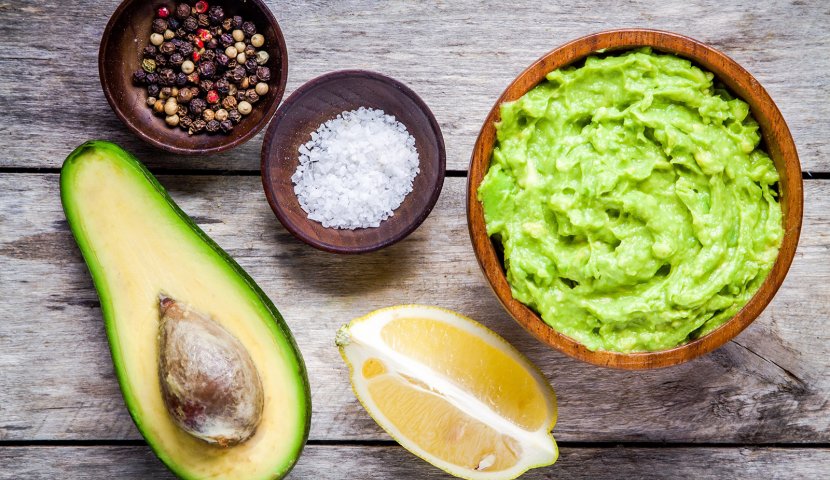 However, such a boundless love for spicy food does not mean that after every tasting you will need a fire brigade to extinguish the fire in your mouth. Surely, you've heard such names as guacamole, quesadilla, and tacos that will not necessarily include the hottest chili, especially if you do not forget to warn the waiter that Tabasco sauce is the hottest thing your stomach can afford. By the way, according to the aforementioned spiciness scale, the classic Tabasco sauce is at the lowest value. So if it seems unbearably hot to you, just imagine what would happen if your tongue collided with its more spicy relatives.
In general, just in case spicy is hard for you, simply remember these three names: Tabasco, Jalapeno, and Habanero.
If you come across such items in the composition of the dishes, it is better to try something else or ask the restaurant that the chef does not use these ingredients in cooking. Do not try to be bolder than you think – too hot peppers can seriously ruin not only your dinner but your entire vacation.
1.Carnitas Don Enrique. Las mejores carnitas de Cancún
Despite its location in downtown Cancún, this restaurant boasts an impressive Google ranking. Visitors praise the chef's skill in cooking meat and salsa. The guests also highly appreciated the portion size and pricing policy. It is unlikely that you will just walk around, but, obviously, for the sake of real Mexican cuisine, it is worth taking a taxi there from the Hotel Zone.
Google – 4.8.
Trip Advisor – 4.5.
How to get there: Avenida Tikal & Aries 41, 77507 Cancún.
2.La Buena Barra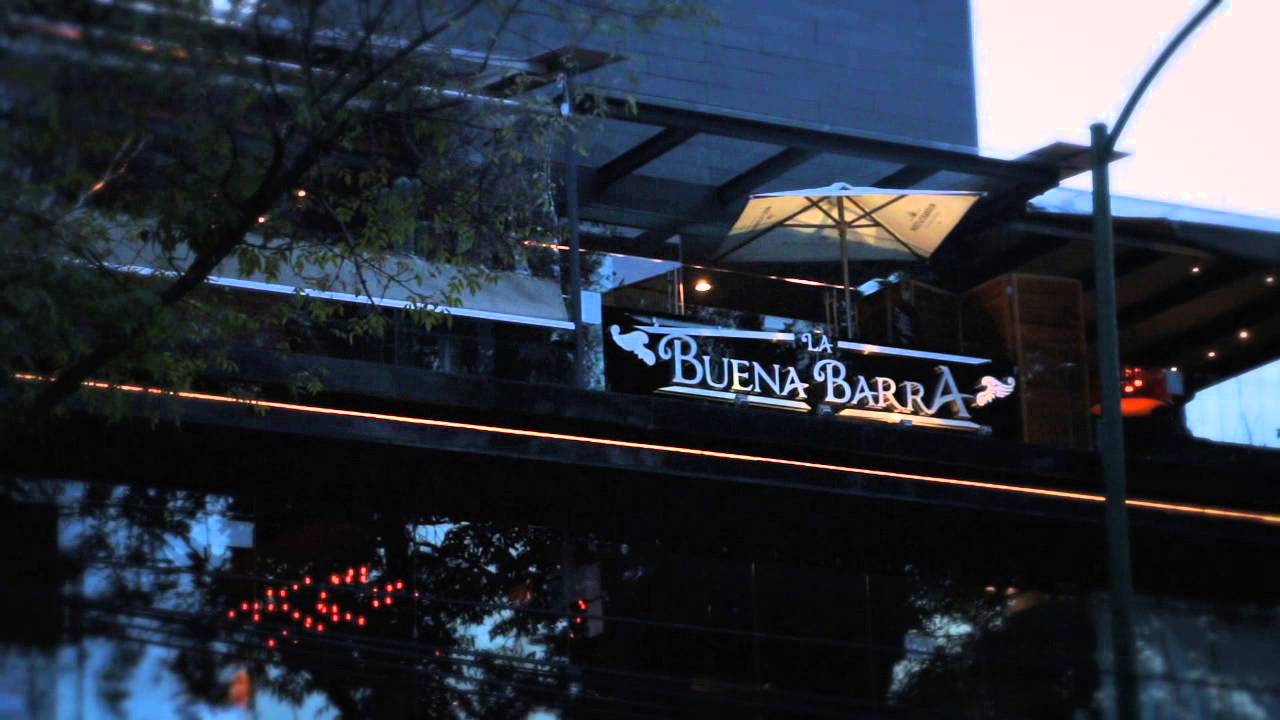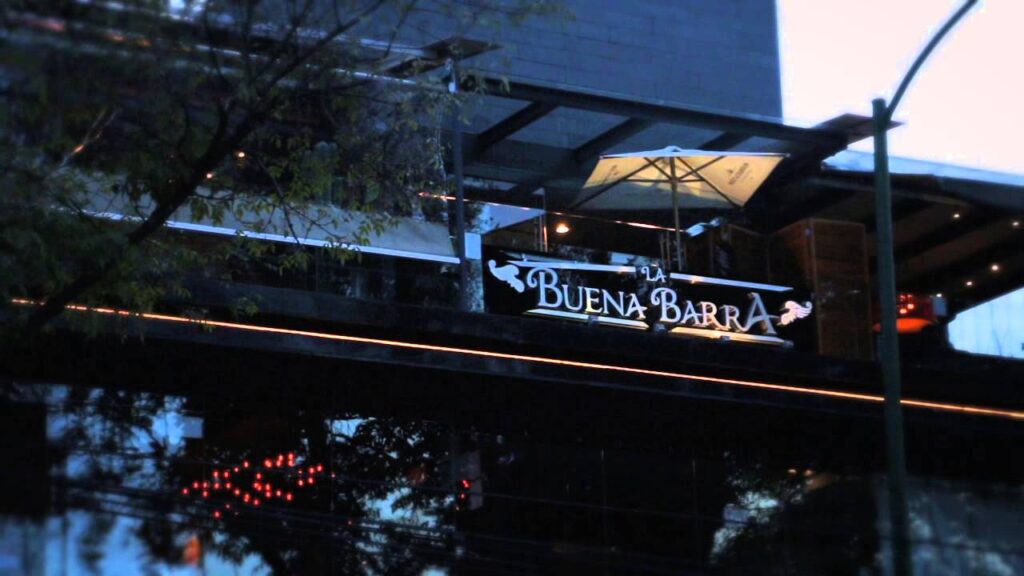 Mexican restaurant with a focus on meat dishes. It is located in the very center of the hotel zone and can please visitors with a delightful panorama of the lagoon. Meeting the sunset here with a delicious meal is definitely worth adding to your wishlist. Of course, the best delicacies of Mexican cuisine are also widely represented on the local menu.
We recommend pre-booking a table.
Google – 4.7.
TripAdvisor – 4.6.
Getting there: 6 de lado de la laguna, Blvd. Kukulcan KM 12.6, Zona Hotelera.
3.Restaurante Hacienda El Mortero
The restaurant is saturated with the atmosphere of real Mexico to the last inch. And we are talking not only about the interior. At dinner, you will be entertained by musicians playing classical and contemporary Mexican songs. The place itself is quite popular, thanks to a wide range of traditional Mexican dishes and snacks. It makes sense to reserve a table in advance.
Google – 4.7.
TripAdvisor – 4.5, Top 20.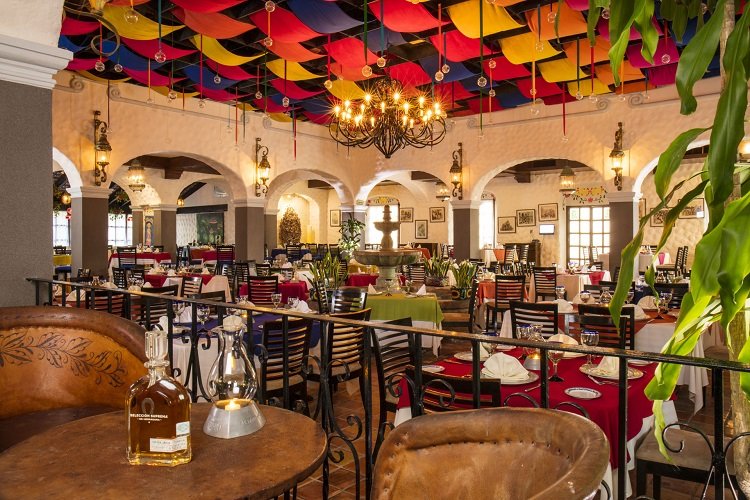 Getting there: Blvd. Kukulcan Lote 9, Punta Cancun, Zona Hoteler a.
4.Tacos de Carnitas EL POLILLA
One of the most typical recommendations of food bloggers is to try local food in places where locals do it. Choosing El Pollila for such a tasting, you will definitely be able to immerse yourself in the authentic atmosphere of a real Mexican diner. Therefore, do not expect sophisticated loft-style design and panoramic windows overlooking the turquoise sea. The interior here is very ascetic, but the amount of positive reviews suggests that tacos are prepared by all means well here.

The main focus of the cuisine in this place, as you might guess from the name, is tacos, and visitors especially like the amount of meat, which is more than enough here.
Google – 4.6.
TripAdvisor – 4.6.
How to get there: Av Carlos Nader 8-9, 77500 Cancún, QR.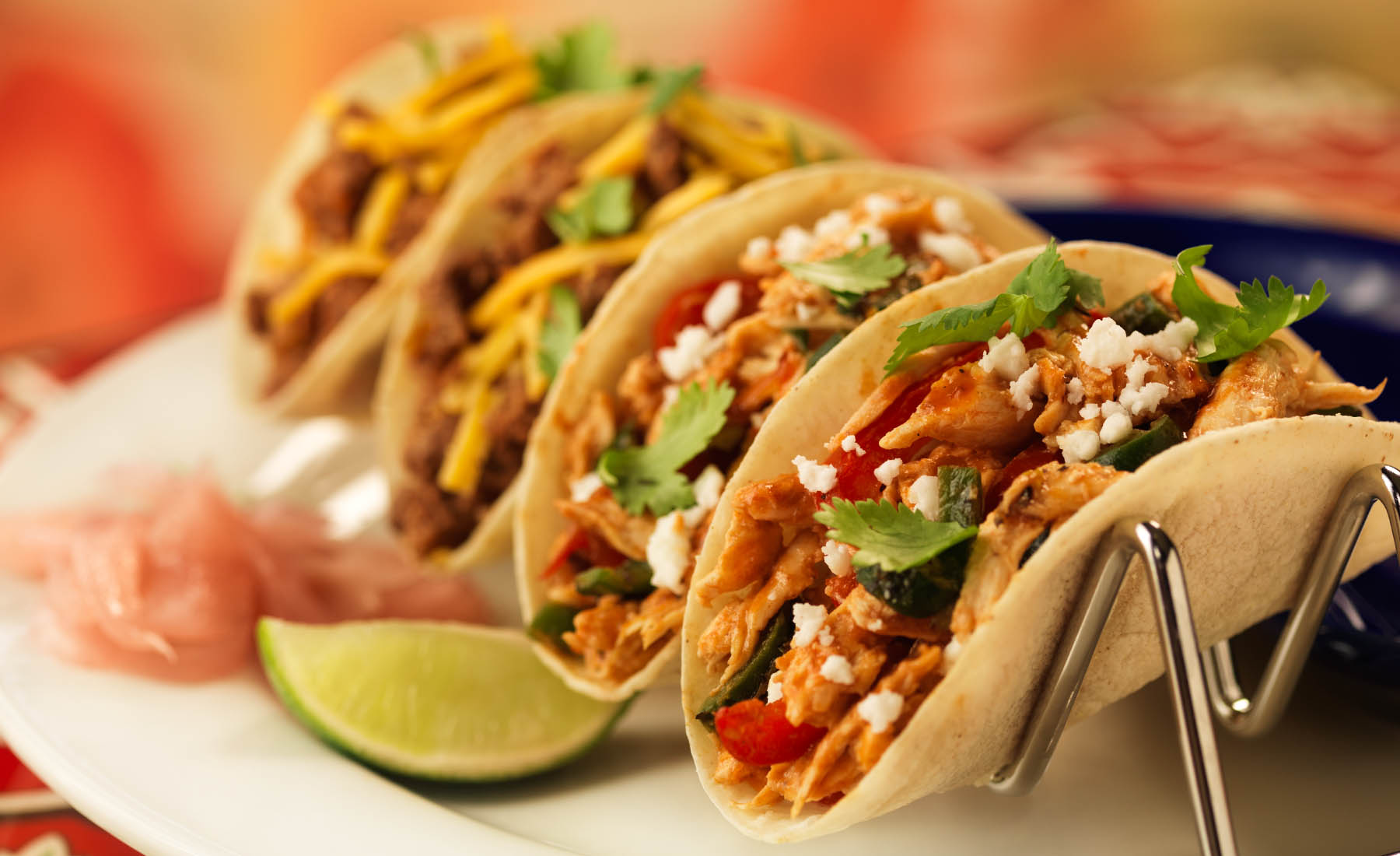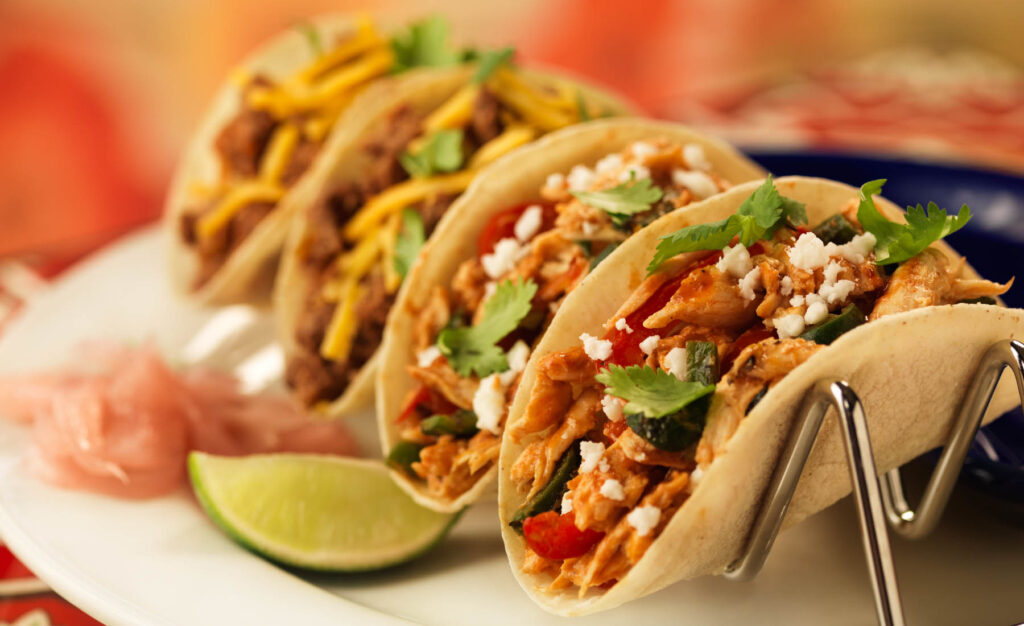 5.The Best Food Tours in Cancun. Eat Like a true Local
Another interesting way to get to know Mexican delicacies better is to take a special tour of the most striking gastronomic Cancun's locations. At the same time, you can choose several different routes here: just tacos and beer, a tour of the best points of street food and local food markets, a tour of restaurants, as well as a special course in cooking traditional Mexican food.
More information can be found at https://cancunfoodtours.com/.
Sure thing, if you choose an all-inclusive hotel for your vacation in Cancun, then most likely you will hardly have time and energy for additional culinary exploration. However, we would like to remind you that classic Mexican cuisine is not only tacos, fajitas, and quesadillas. If somewhere on the menu you see the names of the dishes that we give below, you should definitely pay special attention to them.
Believe us, this is fit for a king!
1.Sopa De Lima: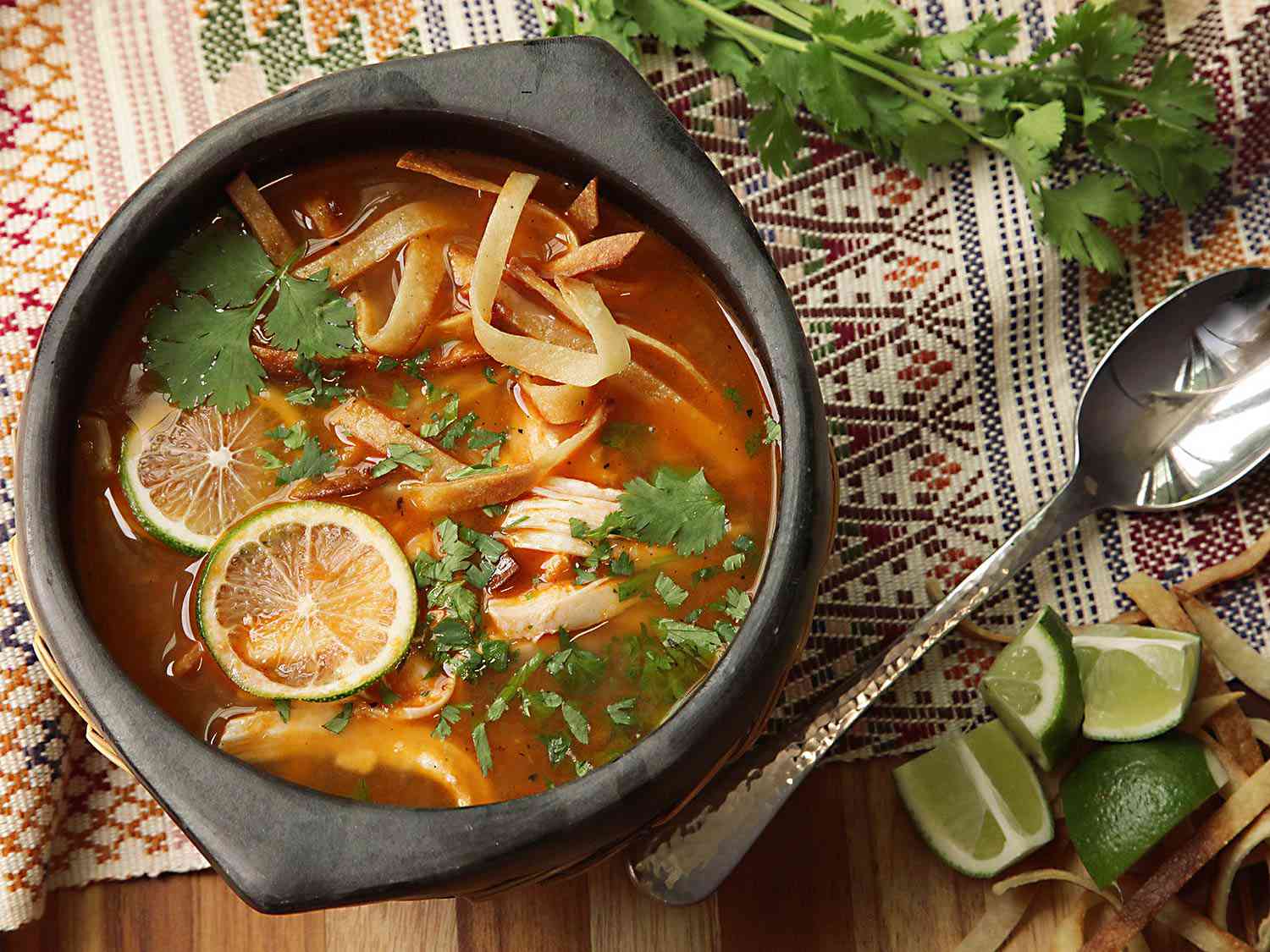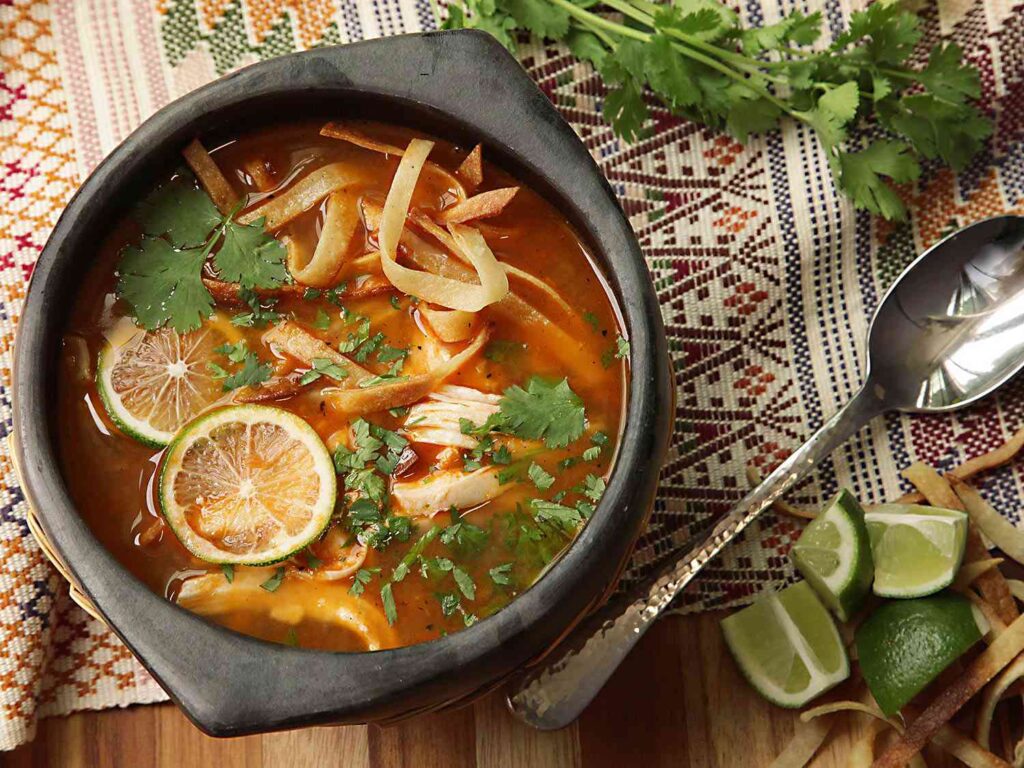 This aromatic soup is very popular in the Yucatan Peninsula.
Usually, it uses chicken and a large Yucatan lime.
Spices are also added to the soup plus onions, tomatoes, and sometimes red or yellow peppers. All this is served with crispy tortilla strips.
Sopa De Lima is an all-season dish. It will be enough to replace lunch or dinner. Of course, if you do not want something more.
2.Gringas: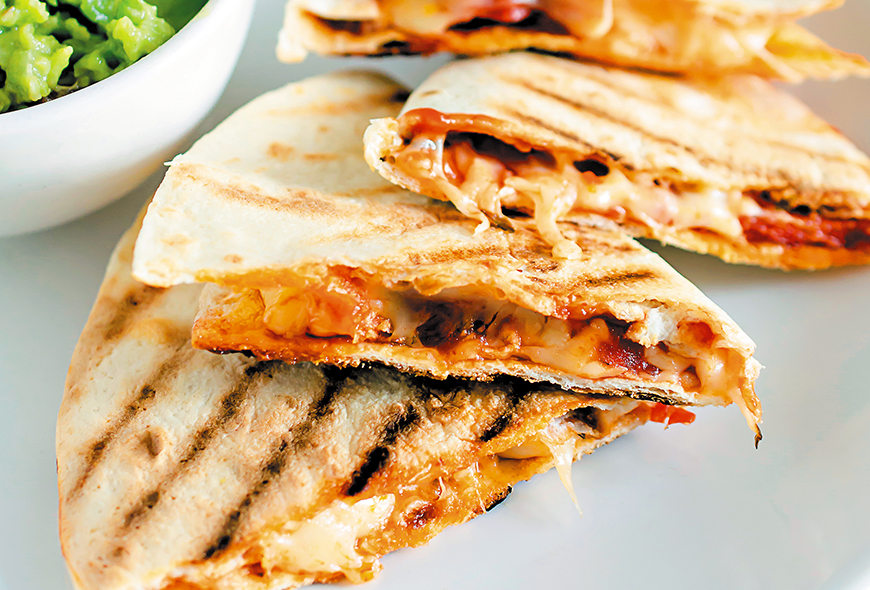 This is the famous tortilla sandwich generously filled with your choice of meat, Oaxaca cheese, avocado, onion, and cilantro. The sandwich is then grilled, resulting in a crispy tortilla.
3.Mexican Seviche: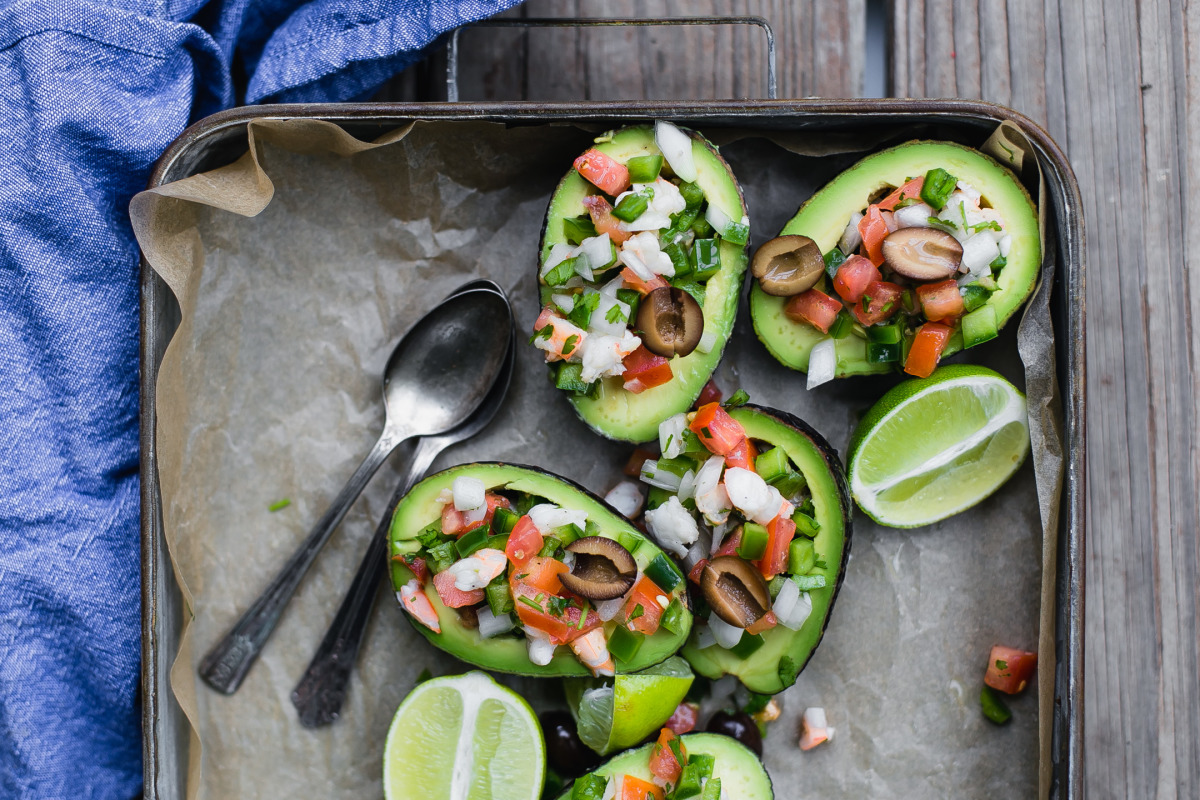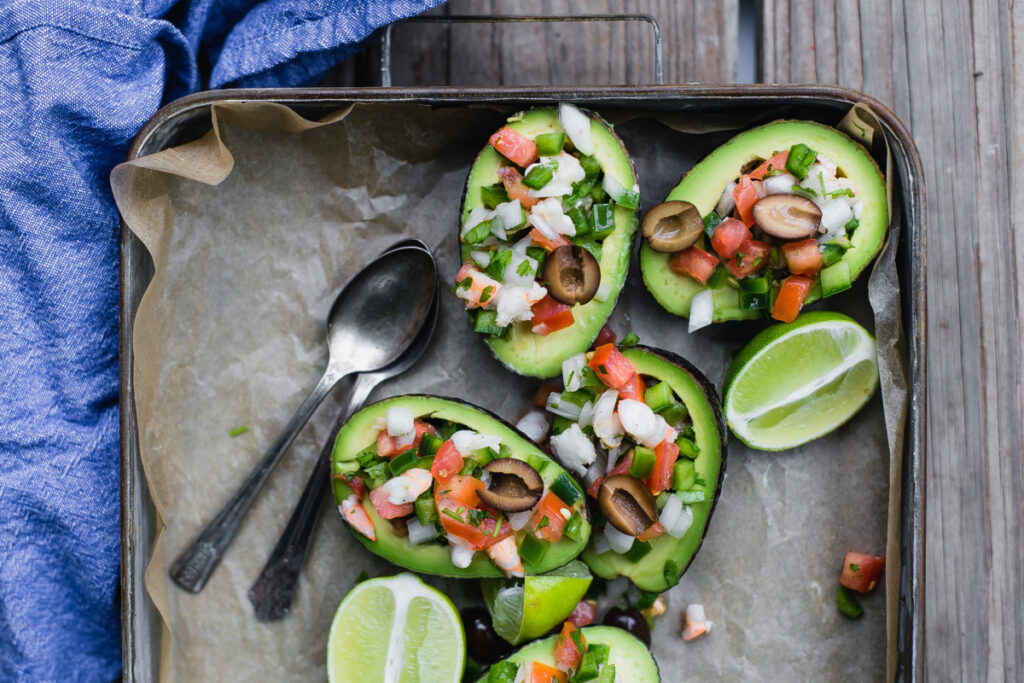 Originally, this dish is from Peruvian cuisine but has gained wide admiration in Mexico, especially in the Yucatan Peninsula, where it was to the taste, thanks to the abundance of seafood.

Mexican seviche is a delicious mix that usually contains shrimp, shellfish, various types of fish, and octopus.
4.Camarones al Coco: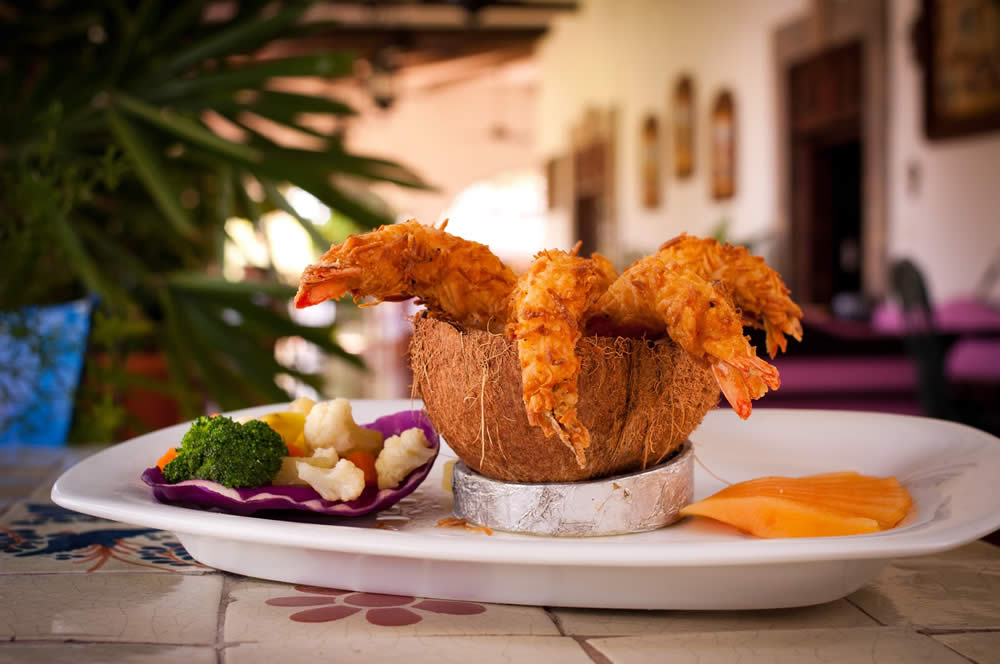 Shrimps fried in coconut flakes. Serving in half a coconut gives a special exoticism. The perfect dish for a light lunch at a beachfront cafe overlooking the azure Caribbean Sea.
5.Pozole: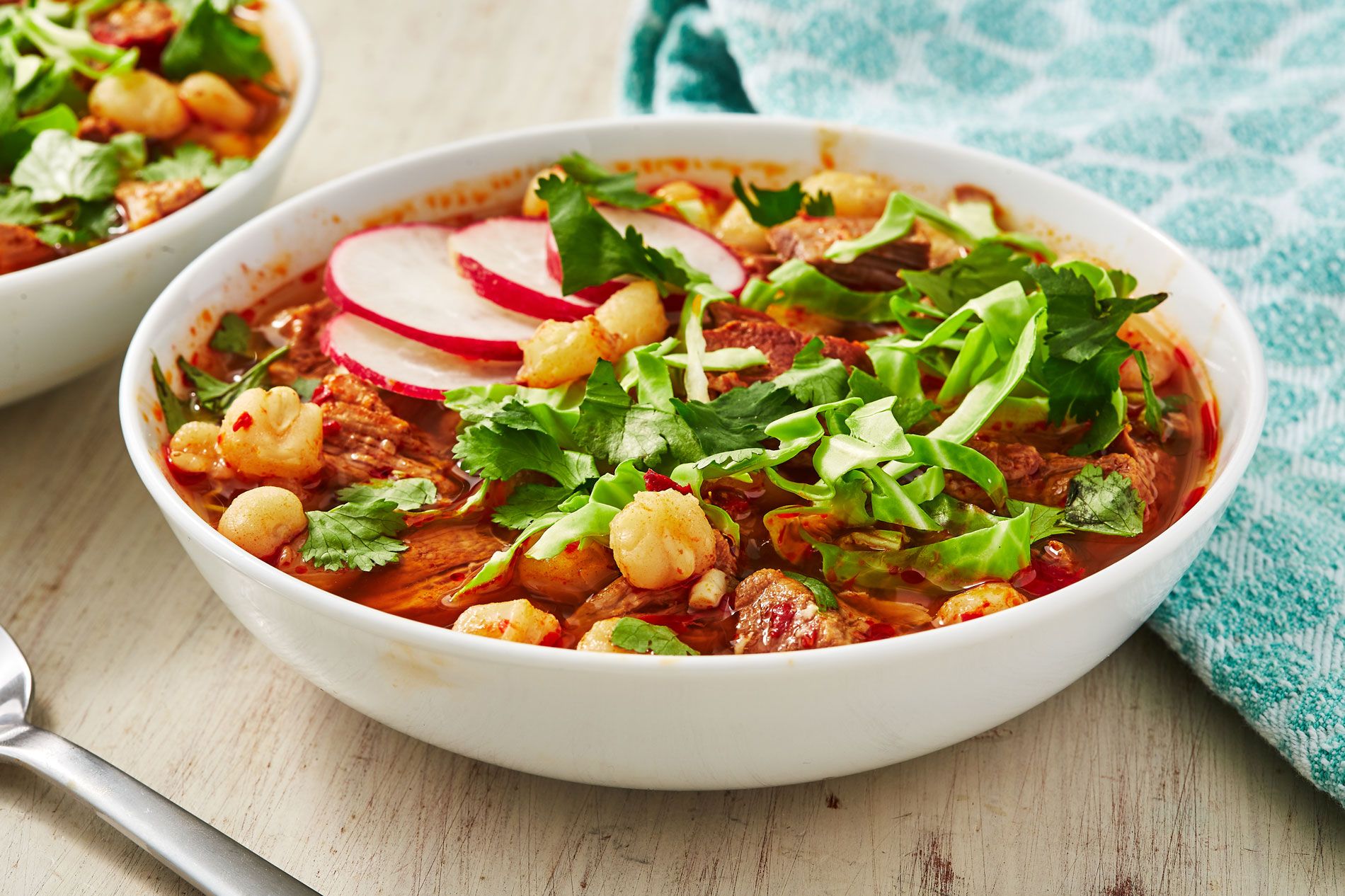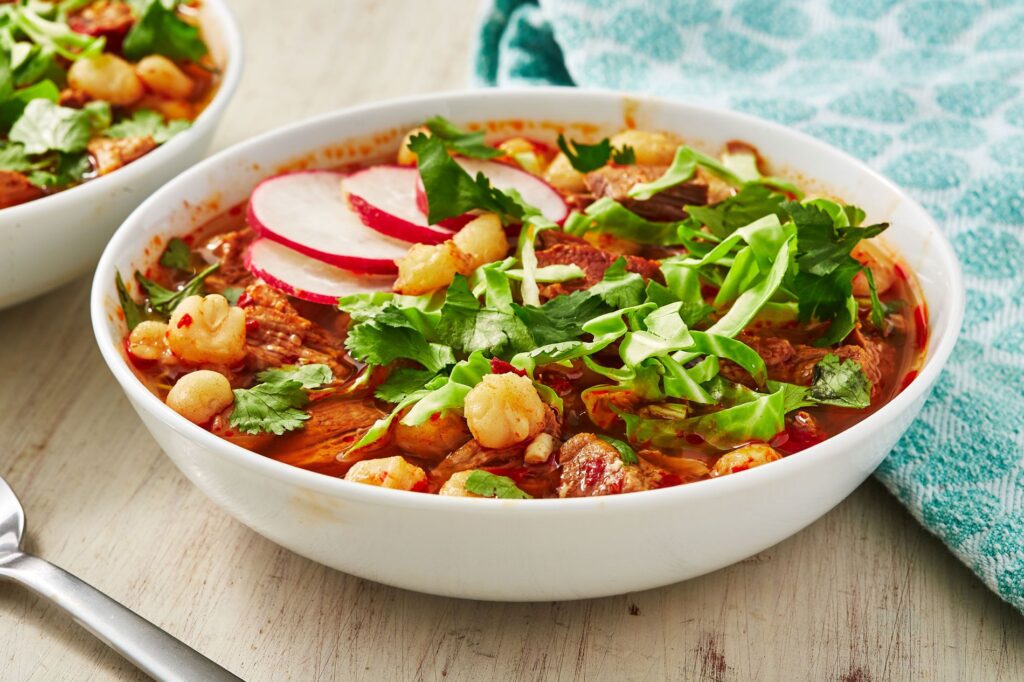 Thick meat broth is one of the most popular Mexican dishes.
It can be served with garnish, as the consistency of this dish is more like a roast with sauce. Please note: pozole can be of three types – white, green, and red. Green and red will be the strongest. Specify this nuance when ordering.
To sum it up, Mexican cuisine is a never-ending balancing act between street food, where you can try everything from an endless variety of tacos to fried grasshoppers, and fine dining restaurants with a high bill. Although you can just enjoy the most popular Mexican dishes that your hotel has to offer. It's up to you.