What Time of the Year Should You Go to Cancun?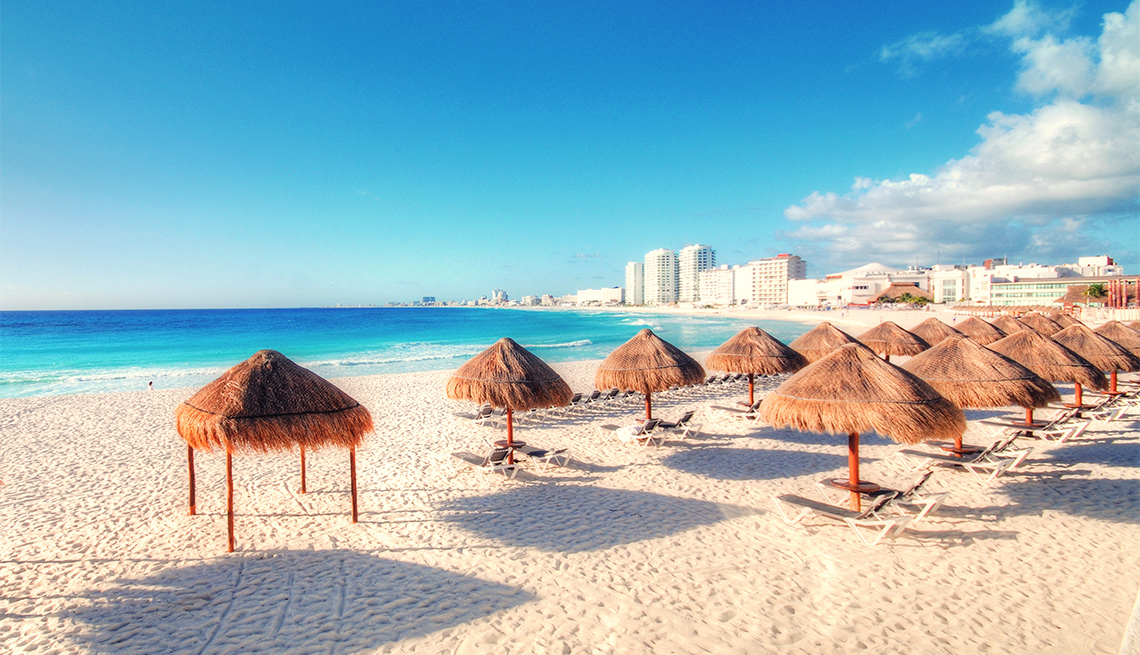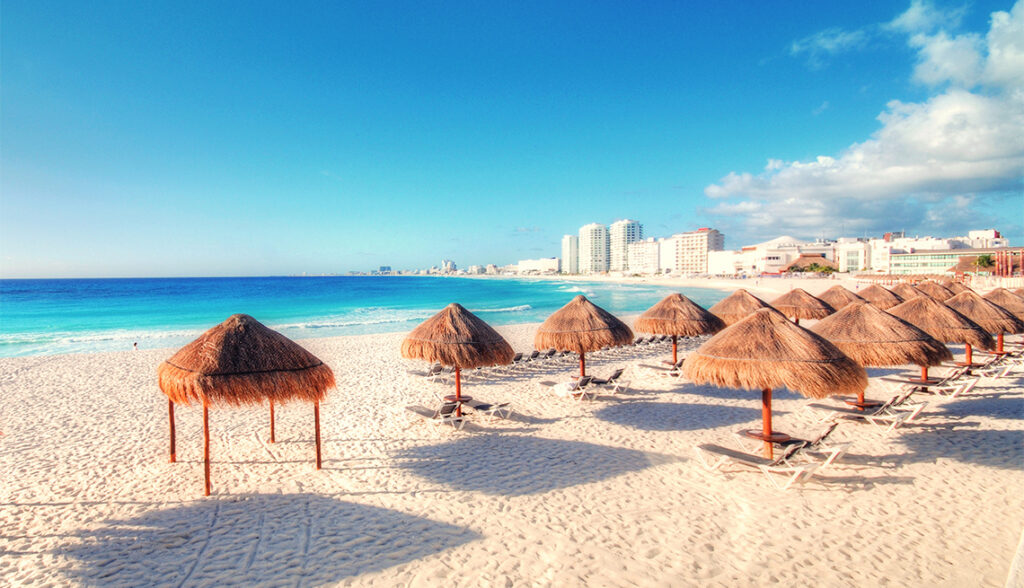 Cancun is about enjoying awesome beaches. That is why you need to go there only when the weather is as appropriate for such a purpose as possible. So, here is the answer: a period from December to April is going to be just perfect.
The average temperature in this case will fluctuate from 75 to 90 degrees (Fahrenheit; note that the temperature in the article will be given in Fahrenheit only).
However, what you should be ready for is this: such nice weather may be linked to a lot of crowds that may be observed during this period. A lot of people would like to savor the beautiful weather and this is the key reason that explains overcrowded spots all over.
Taking a Look at When It Is Not a Great Idea to Visit Cancun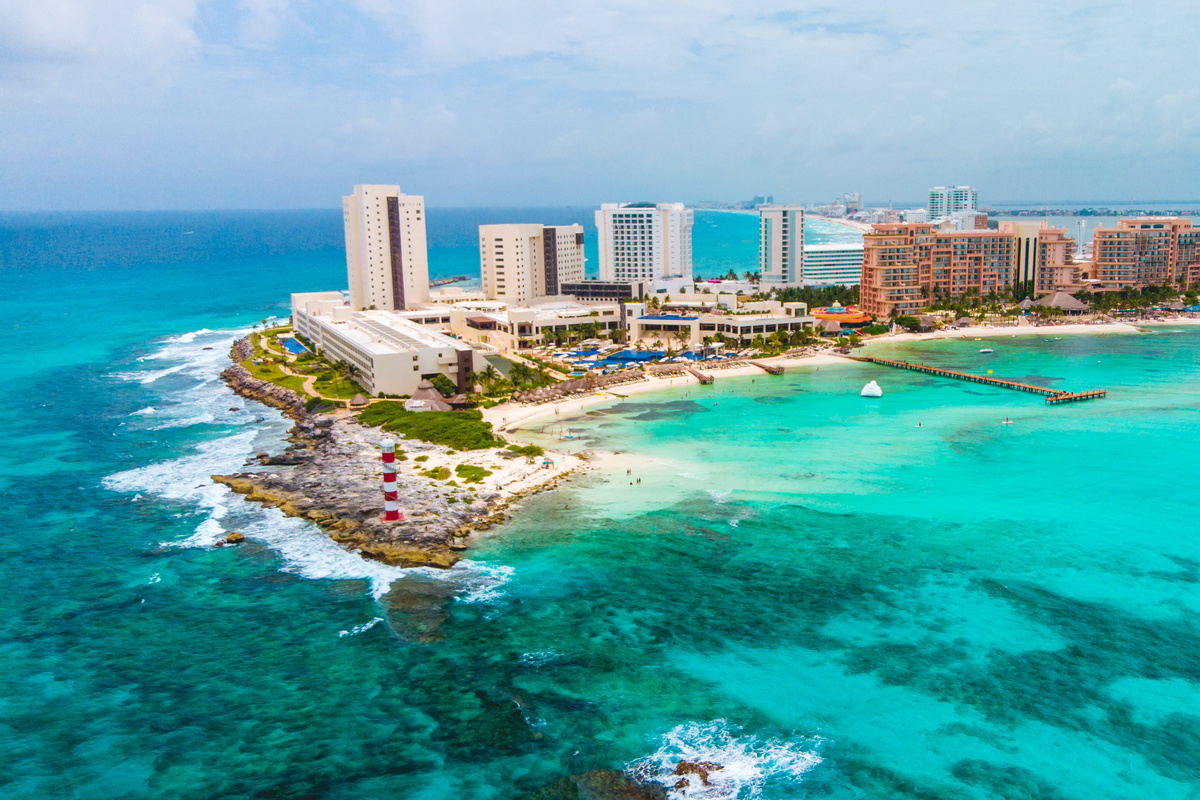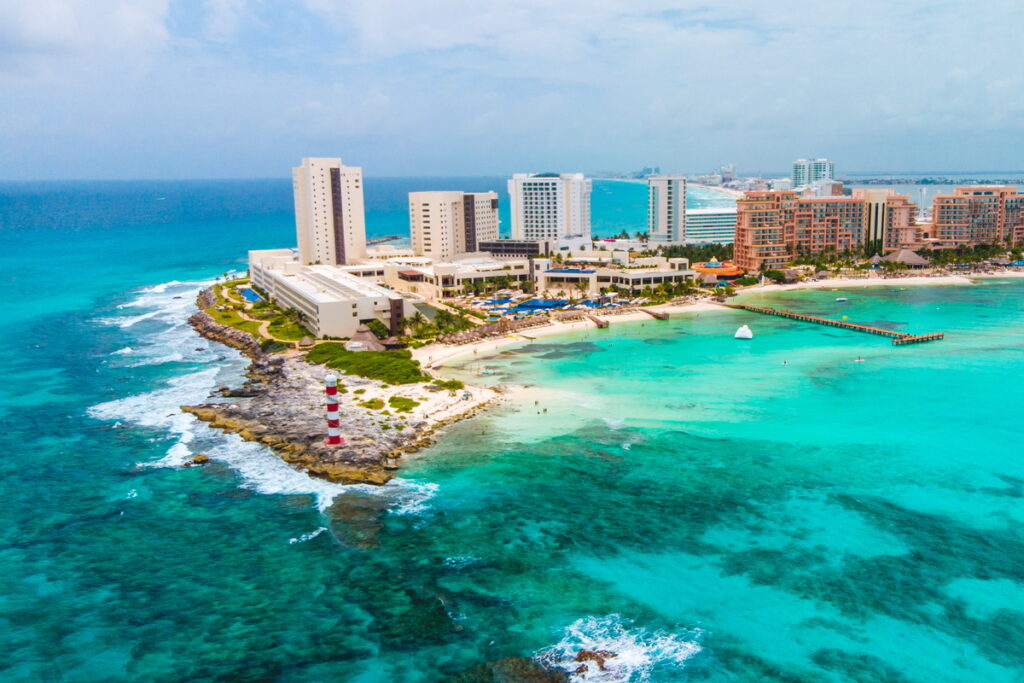 The biggest problem to come across is represented by the spring breakers. They tend to take place from the middle of March till early April.
Besides, it is vital to keep in mind that fall months tend to be characterized by storms. But if you are not afraid of this, you are likely to enjoy great discounts that may be observed at this time! So, as with everything, there are certain pros and cons linked to each period of traveling possible.
What Time to Choose if You Want to Save Money?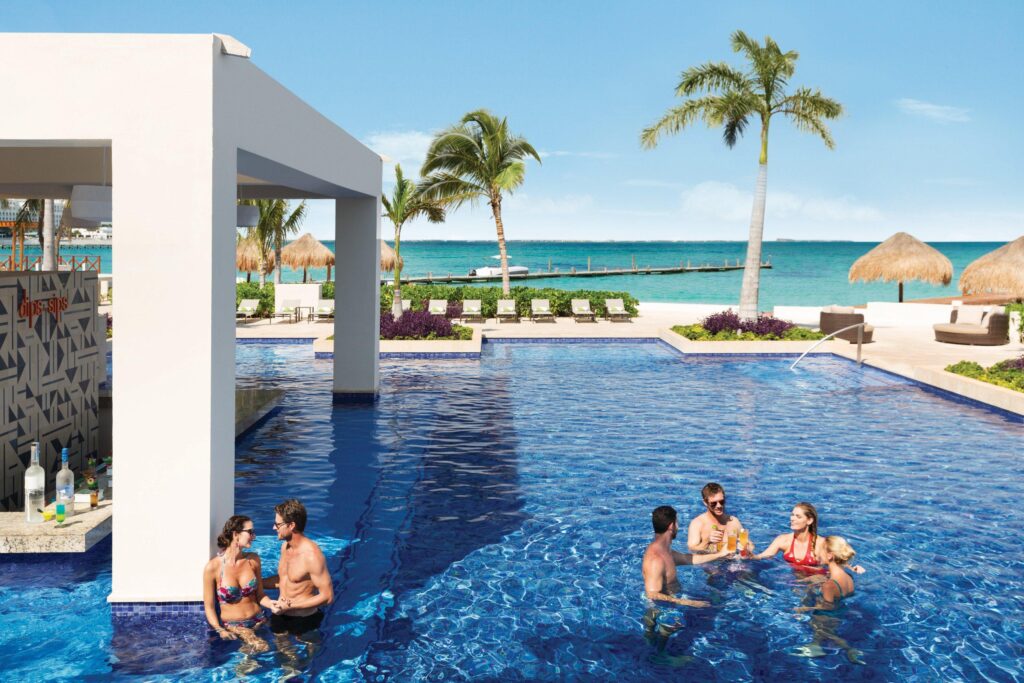 Planning a budget is a wise idea to come across. And, arranging your Cancun trip may not be linked to spending a lot of money either. In order to save a bit, you should simply stick to a few smart steps.
They are about to be indicated below:
Book your ticket beforehand. This is also called thorough planning. When you do this, you get the chance to enjoy a lower price which is nice and beneficial for you.
Nevertheless, the period that is named «in advance» should not be too great as long as in this case, you face the risk of overpaying (so, three or four months ahead is okay).
As for the hotels, in this case, booking further in advance is okay, the cost of the rooms tends to grow gradually as more people book the rooms. It means that you may start searching for the hotel right after you have purchased your plane ticket.
Follow these easy tips, and you will surely be fine!
The Most Suitable Time to Visit Cancun if You Travel with Kids or Other Family Members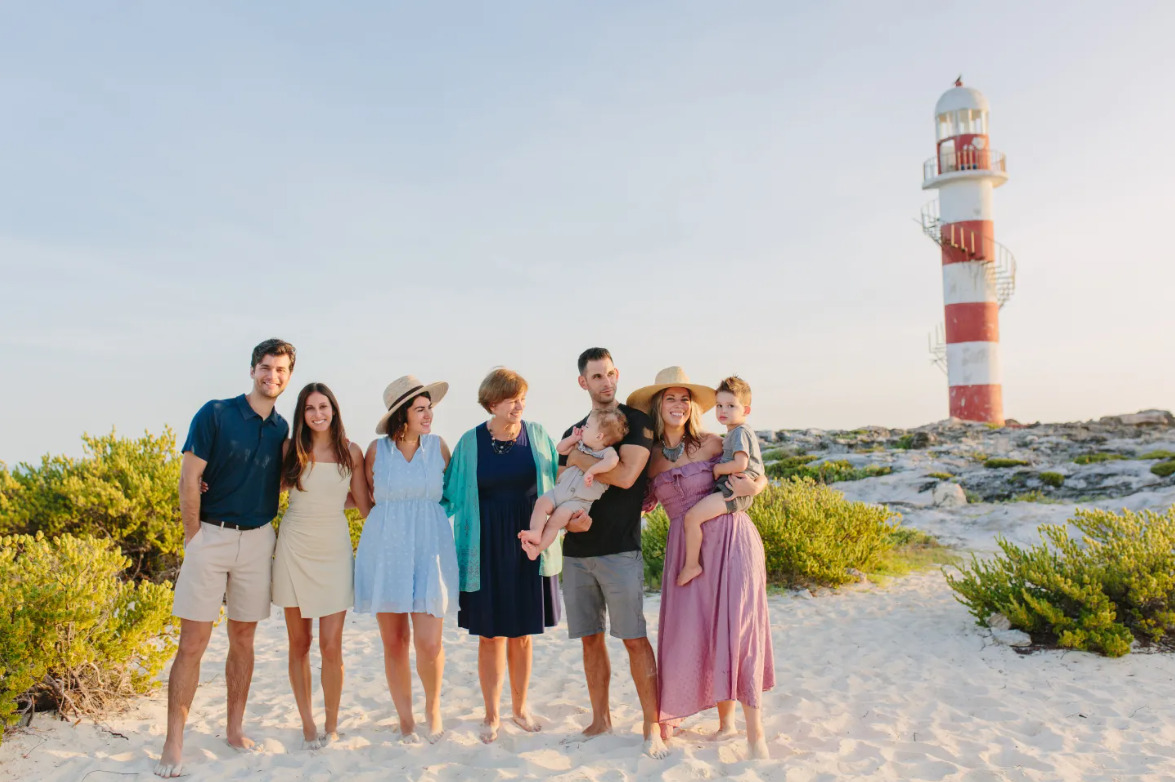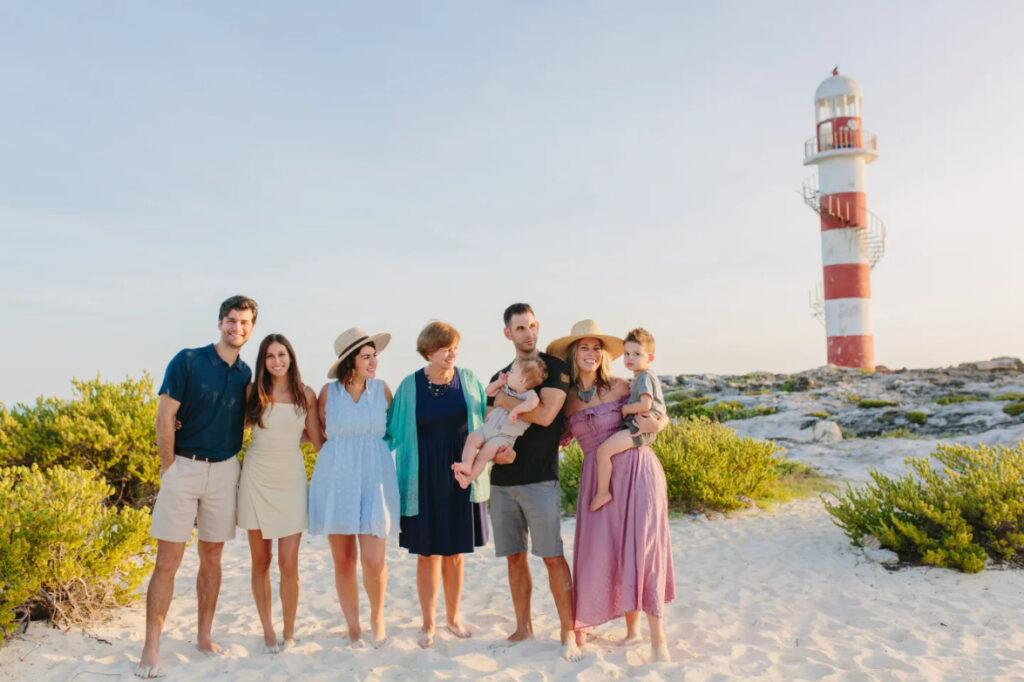 Isn't it awesome to take your most beloved ones to the beach and enjoy the sun? well, if this is just what you are planning to do soon, it is time to think about what period is going to be the best for such an adventure.
It is generally thought that the period from April to June and November will be just ideal for visits like this. Take a look at the strongest reasons below to familiarize yourself with:
The price of renting a hotel is going to be lower during this period.
There are not as many crowds compared to any other period.
You will enjoy the weather and will be able to plan your time so as to be outside for as much as possible.
It is a nice period to be involved in plenty of water activities like snorkeling and diving.
If you plan a visit with your family, avoid Thanksgiving and dates linked to this holiday. It is rather evident why such a tip is mentioned: you are likely to face crowds.
Picking the Best Time for Those Intending to Enjoy Nightlife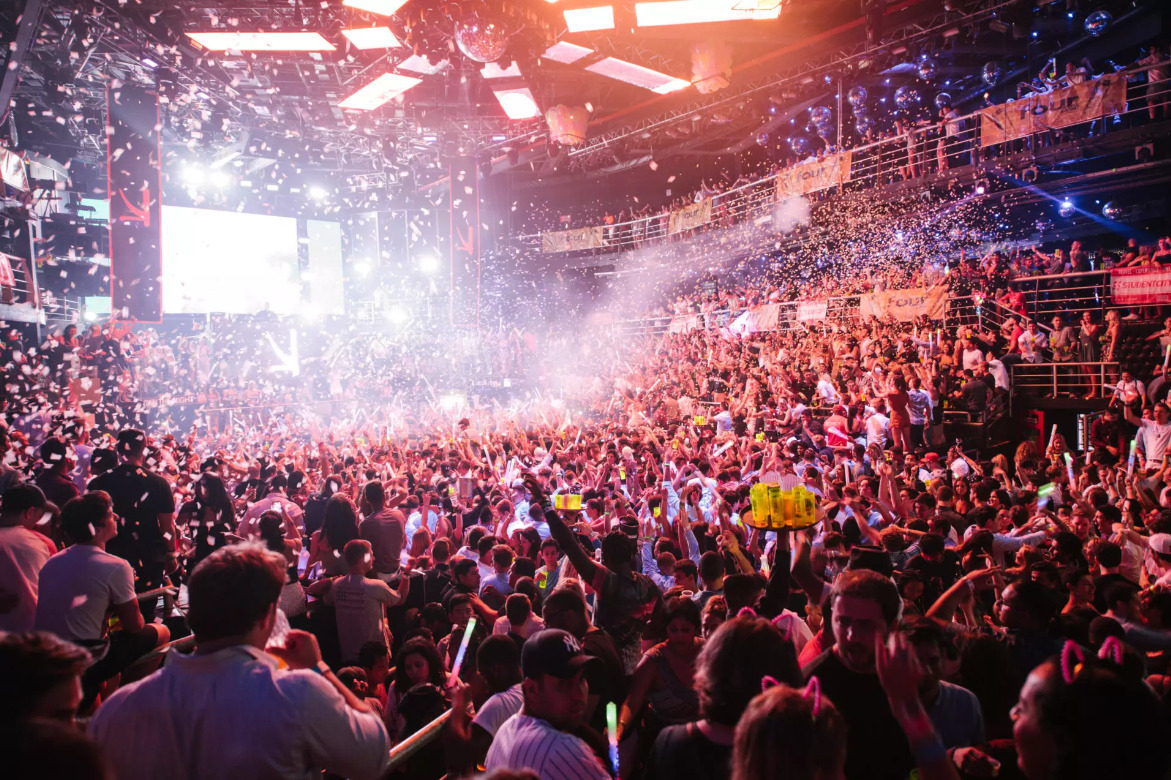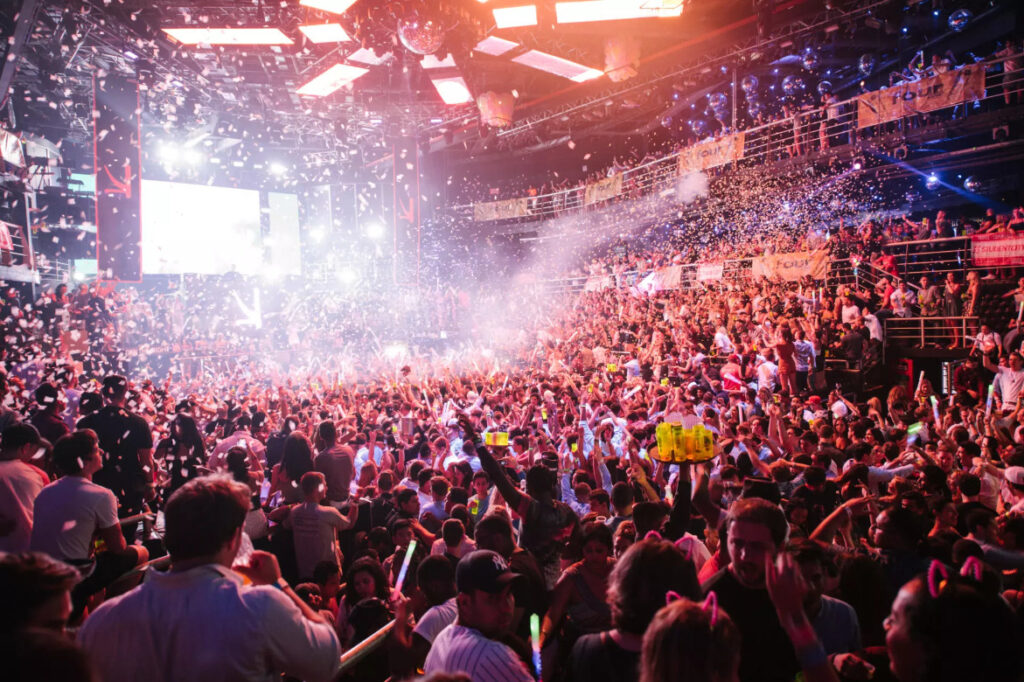 Are you a fan of discos and fun like that? Cancun will suit such a purpose just in an awesome way. But you need to be aware of when you'd better visit this amazing place in this case.
So, the best time to visit Cancun for those who intend to get involved in nightlife is spring break. During this period, you will get to savor a 24/7 party mode. There are some popular DJs to meet in Cancun too! What is more, you can also plan your trip from June till the middle of July. There are a lot of high-school students who have a great time before they get to college.
Besides, it may be a nice idea to select a period from December up to February. This is probably the best time for those around 25.
Weather in Cancun Linked to a Certain Month of the Year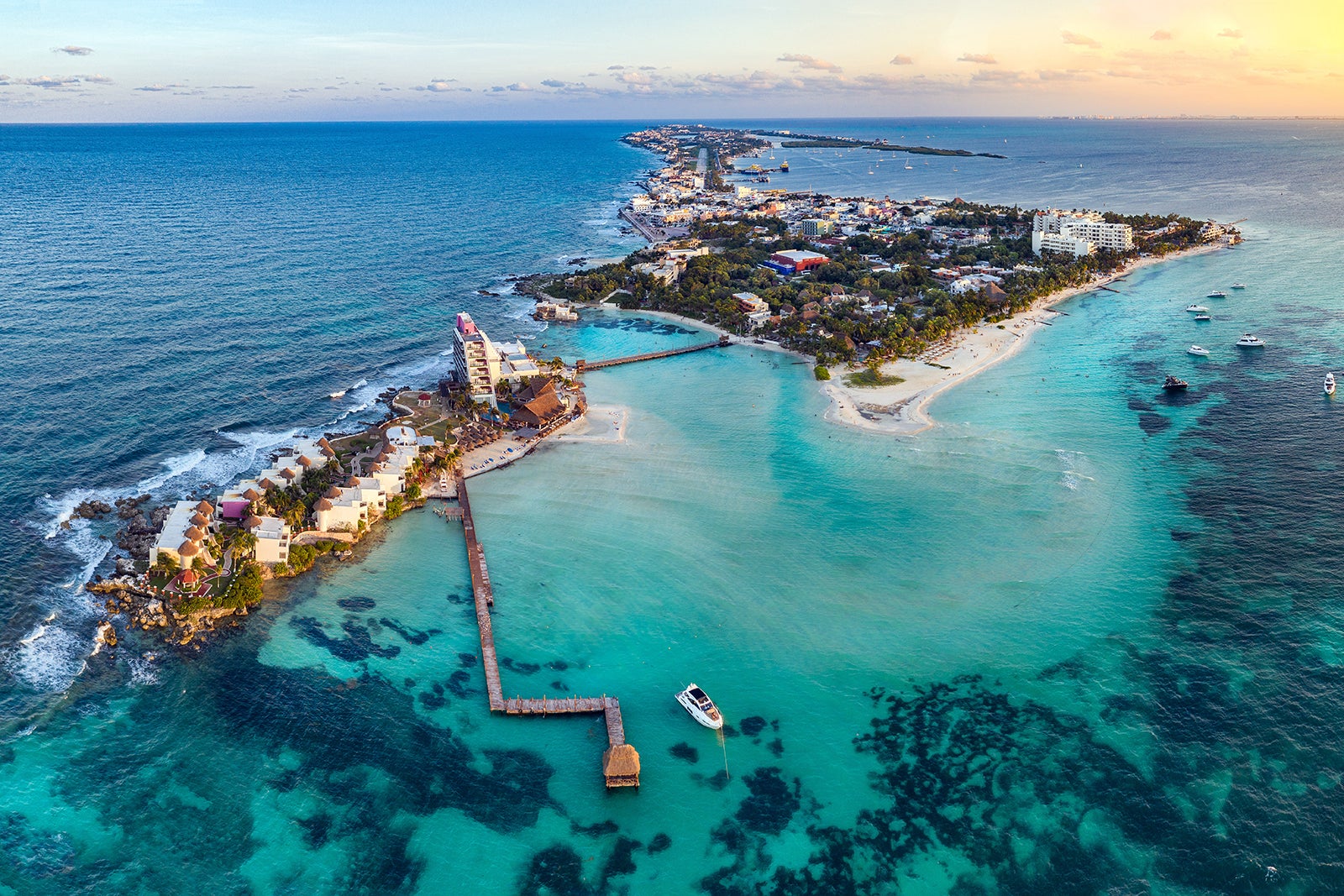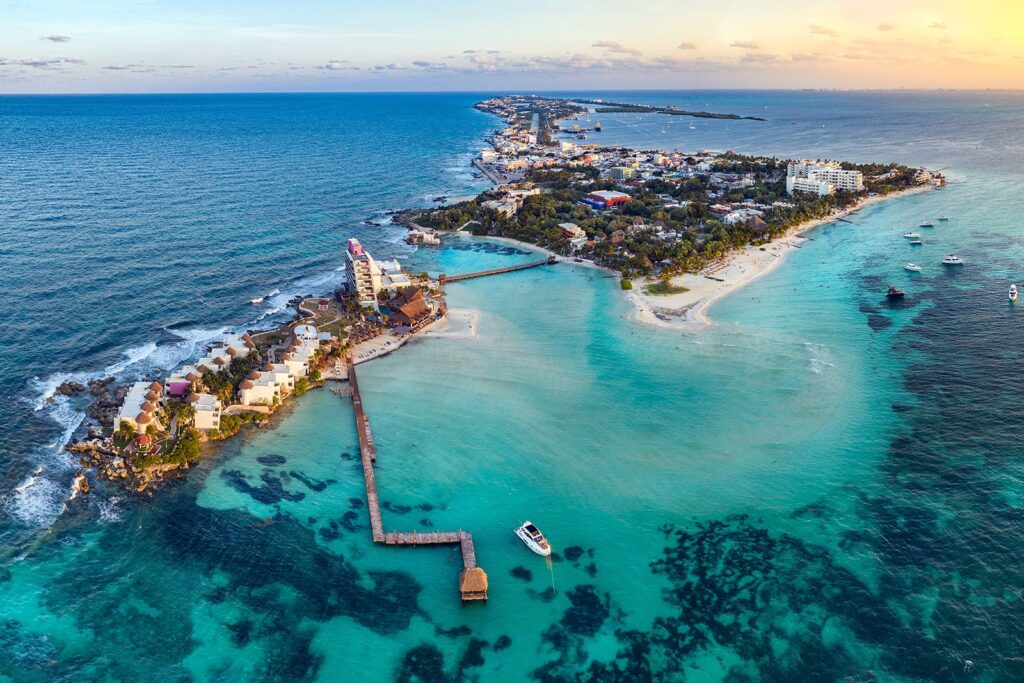 Your plans may be different. And, it is absolutely okay!
Do not worry as long as you have a chance to enjoy Cancun basically at any time of the year and any month. The explanations suggested below are going to help you realize why it is an awesome idea to visit Cancun whenever you want to (so, this part of the article will be helpful in case you still have doubts regarding when to visit Cancun).
January: cool for spending time out.
This month is going to be just awesome for those who intend to enjoy the outside activities to the fullest. If you are one of those people, go ahead and book your flight for this month! Here are the advantages linked to January:
The humidity is going to be the least in this period.
The rains may take place but such weather won't last long.
Thanks to the fact that the water is rather cool, swimming will turn into exciting and refreshing fun.
February: pleasant in general.
Despite the fact that February follows January you are likely to come across fewer rains during this period. As for humidity, it will be greater but it will not prevent you from exploring the territory that tempts you so much. Water is not really different from what you may observe in January but it is going to be more than okay if you love snorkeling and other kinds of water fun that exist.
March: not too humid.
It is a relatively dry month to face. Here are the key pros of it:
Rains are likely to fall about once a week which proves that this is also a nice month to visit Cancun.
Humidity grows in March but you still will be able to walk around and be involved in as many outdoor activities as you want to (as for the temperature, it is about 84 degrees during the day).
Visibility can be characterized as a great one.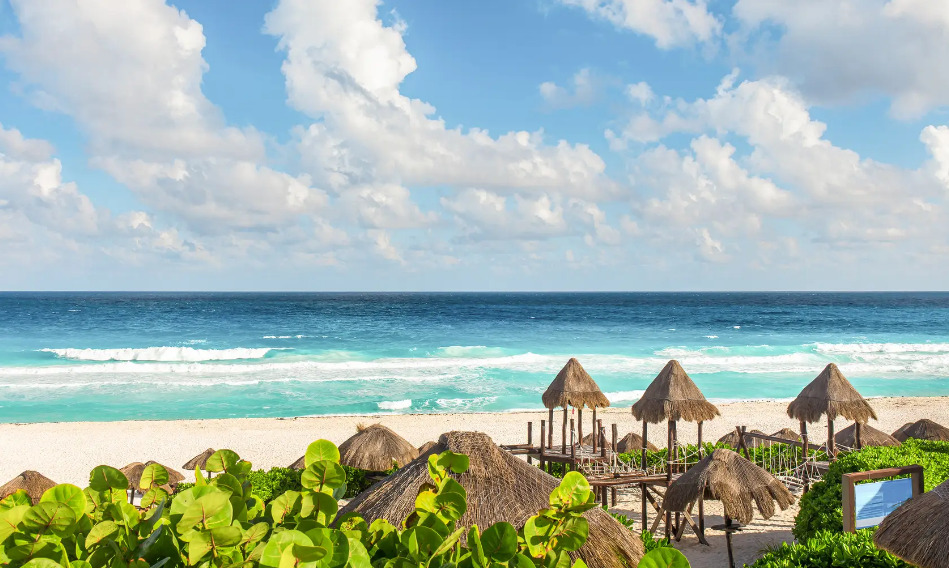 April: great for rain-haters.
It is the driest month of the year in Cancun!
So, if you hate rain, it is going to be perfect for you. Those planning a trip closer to the end of April will enjoy a rather warm ocean. Humidity can be considered rather high at this time. One of the greatest advantages of the period is as follows: you have an opportunity to enjoy the sun and experience a light breeze at the same time. So, book your flight and room at the hotel today in case you are in love with weather like this!
May: really hot.
Be ready for the short storms if you plan your trip to take place closer to the end of May. The most comfortable time of the day is the morning and afternoon. The day may be considered too hot for many tourists (around 90 degrees which is the highest figure possible).
June: beware of hurricanes.
You may experience short storms (not too often though). In general, the weather is going to be hot (around 90 degrees). June may be called the very beginning of the hurricane season. Walking around may be tough for some of you thanks to the fact that it is too hot.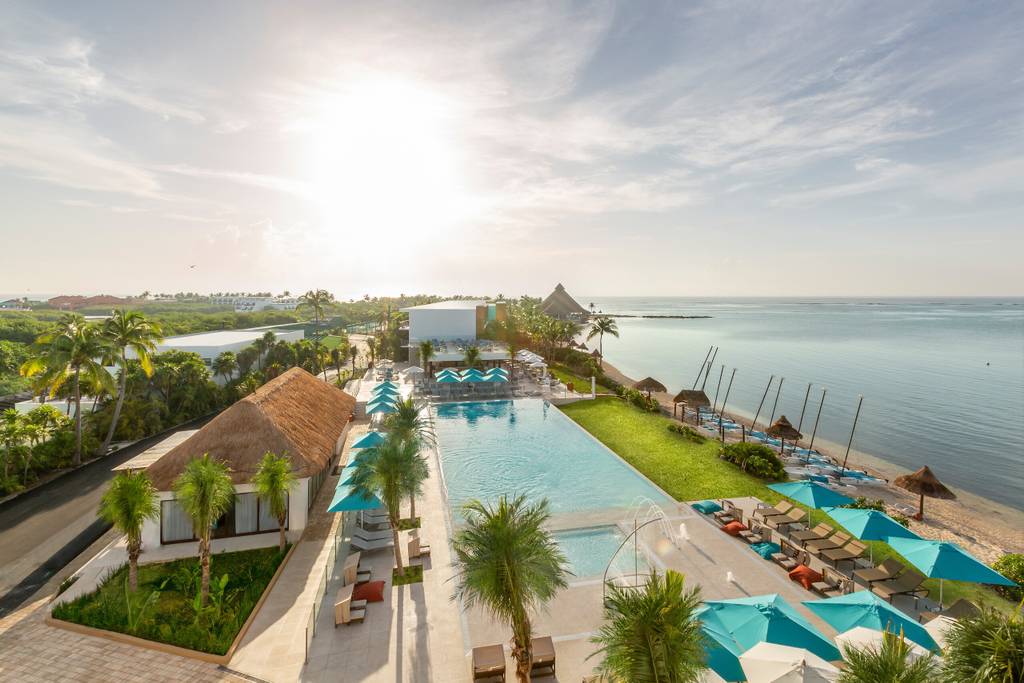 August: hot and gloomy.
The temperature starts to fall in the second half of August. Despite the fact that the day is still rather hot, you are likely to face gloomy skies. It may rain but it is not going to last for more than several hours.
September: really rainy.
Pay attention to the fact that September is the rainiest month of the year in Cancun. So, do not plan your trip for this month if you just hate such weather. The only thing to remember about this is as follows: the skies clear up relatively fast. The chance of a hurricane starts to grow but still, you are not going to come across such an inconvenience too often.
October: really rainy again.
The beginning of the month may not be loved by many tourists. The matter is that in October, Cancun is characterized by the relevant number of rainy days. The water temperature starts to decrease compared to the previous months.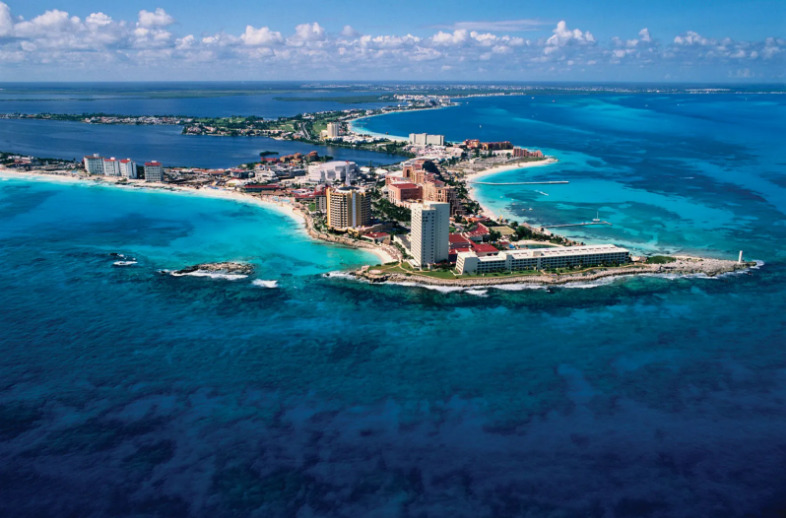 November: a nice rest.
Here are the strengths of November:
There are not many rainy days in November and this is certainly great.
Besides, the temperature is not too hot which makes November a fine period for outside fun.
There are no sea turtles anymore and the temperature of the ocean is just the same as in October (around 82 degrees).
December: Christmas time!
Do you want to celebrate Christmas in a special place? Well, in this case, Cancun is going to be one of the best destinations ever! Get ready to enjoy a warm beach, a sunny sky, and a short rainfall.
So, as you can see, it is real to enjoy your rest in Cancun basically any month of the year. If you feel like having your best time, go ahead and arrange your trip as soon as possible! Just take care of booking the tickets in advance and browsing the places which are going to be the most suitable for your dream holidays.
Average Temperatures Linked to the Months of the Year
Despite dealing with rather fulfilling descriptions, some people may still experience certain difficulties with trying to select the ideal month for their trip to Cancun. If this is what you face, then, it might be helpful to take a look at the temperatures you are likely to deal with in Cancun depending on when you would like to visit the area. So, follow the table below in order to do this!
January
February
March
April
May
June
July
August
September
October
November
December
High:82
Low:67
High:83
Low:67
High:84
Low:69
High:87
Low:72
High:90
Low:75
High:89
Low:77
High:90
Low:76
High:91
Low:75
High:90
Low:75
High:88
Low:74
High:84
Low:70
High:83
Low:63
Some Questions and Answers about Visiting Cancun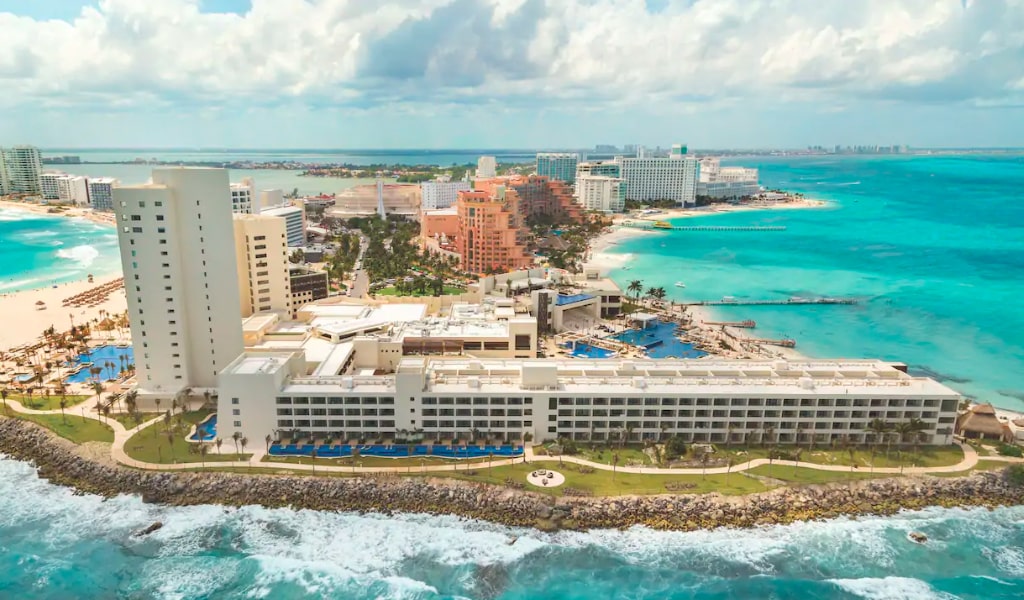 1.What is the low season of going to Cancun?
Well, it is the time from June to October. This period may be linked to lower pricing though. so, if hurricanes, rains, and humidity do not worry you too much, you may pick this season (by the way, some people do this on purpose in order to save some money).
2.What time is characterized by the rainiest weather in Cancun?
Such a period starts in May and goes up to October. Humidity during this period is at its peak and hits the figure of 80%. But you may enjoy rather warm weather though! So, there is an advantage too.
3.What about the hurricane season?
The very start of June and following all the months of the year up to October – this is a period to be aware of.
4.Shall I worry about my safety in Cancun?
There is nothing to be afraid of at all. The police are always present here so you may expect to get help anytime it is going to be necessary for you. Nevertheless, it doesn't mean that you can be careless about your stuff and so on.
5.Is there a sense in choosing any particular month for visiting Cancun?
It is vital to remember that you will have a chance to enjoy this place no matter when you go there. Sure there is a high and low season but even in the second case, you will be able to have fun and experience pleasure from your vacation.
6.What is an okay period in order to enjoy Cancun to the fullest and not be tired of the rest I will come across?
A period from five days to a week is going to be absolutely okay. You will get to do day trips and enjoy lying on the beach at the same time.
7.What if I have doubts about the time of visiting Cancun?
Analyze everything carefully. Check when you are free from work and what time will be okay in this sense. Then, consider the info about the crowds and average temperatures. This will help you a lot!
Hope you will have a great trip and fun in Cancun!