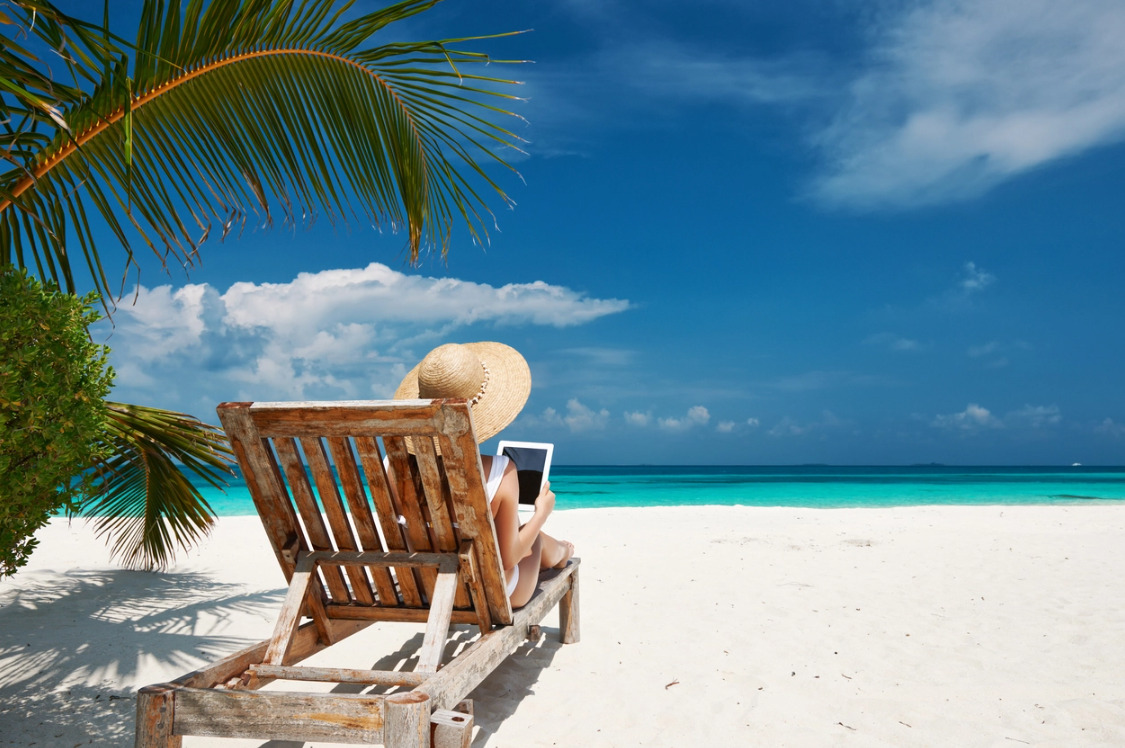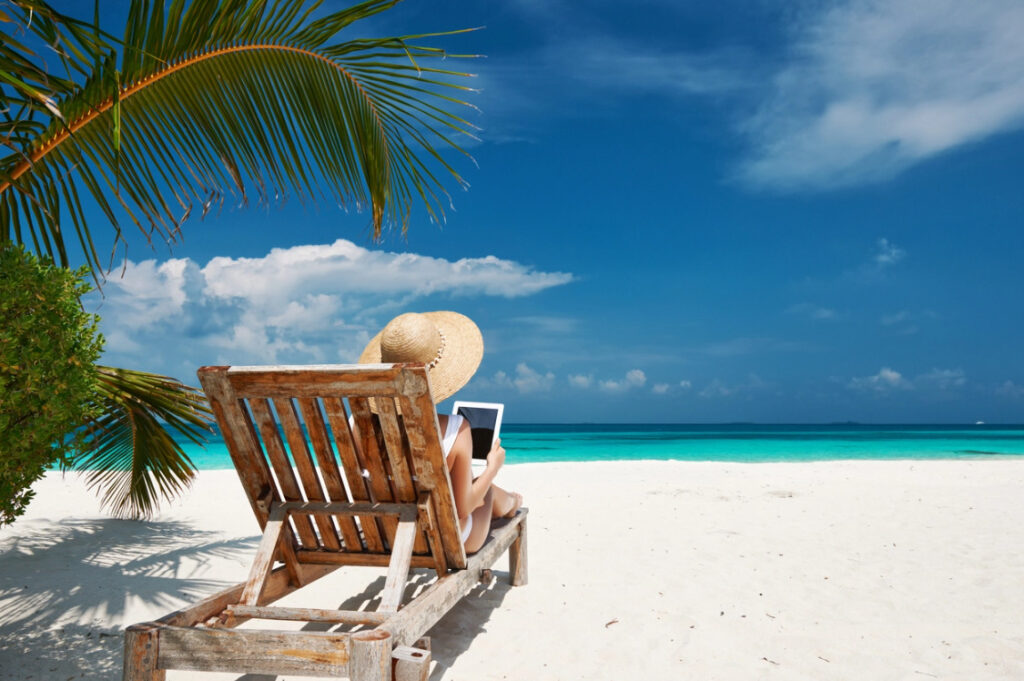 Both of these Mexican regions offer plenty of scenic beaches, dense rainforests, breathtaking views and easy access to Mayan ruins. However, there are visible differences between them that are worth considering before arranging a vacation.
In this article we will compare these two resort towns with all of their features, so you can easily decide where to spend your unforgettable vacation.

Tulum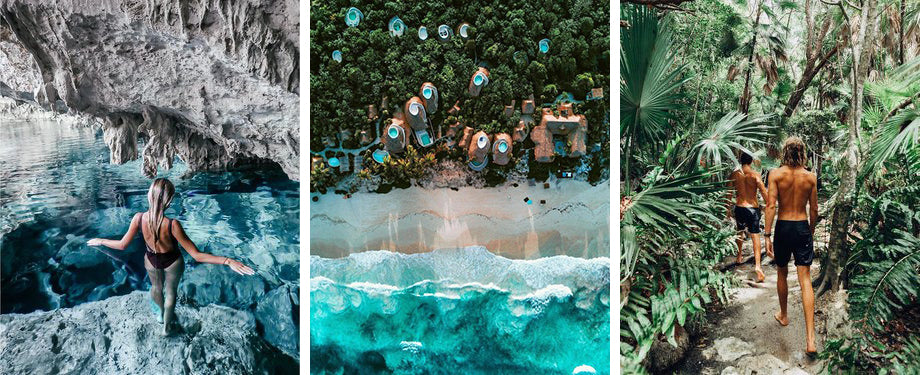 The resort city of Tulum is one of the best-preserved Mayan cities and is now popular with travelers from around the world.
Located in the eastern part of the Yucatan Peninsula, Tulum has three main areas: an archaeological area with Mayan ruins, a hotel area, and about a 10-minute drive to central Pueblo, where local restaurants, bars, markets, travel agencies and inexpensive hotels are located.
Tourists like to stay in the Tulum hotel area, choosing a secluded quiet place for a beach vacation. This is where all the white sandy beaches and dozens of small hotels are concentrated, right on the coastline.
To move around the city you can order a cab or rent a car. But it is worth noting as Tulum is quite a small town, and it is best to choose walking or renting a bicycle, which is the most popular way to get around here.
A humble town with a laid-back tropical beach atmosphere where people don't rush is the best way to describe Tulum. It is the least developed compared to other resorts in Mexico, and you won't find tall, high-rise buildings.
However, its beaches and hotels are considered the best on the Mexican coast, and the beautiful ancient monuments are the main attraction worth seeing.
Cancun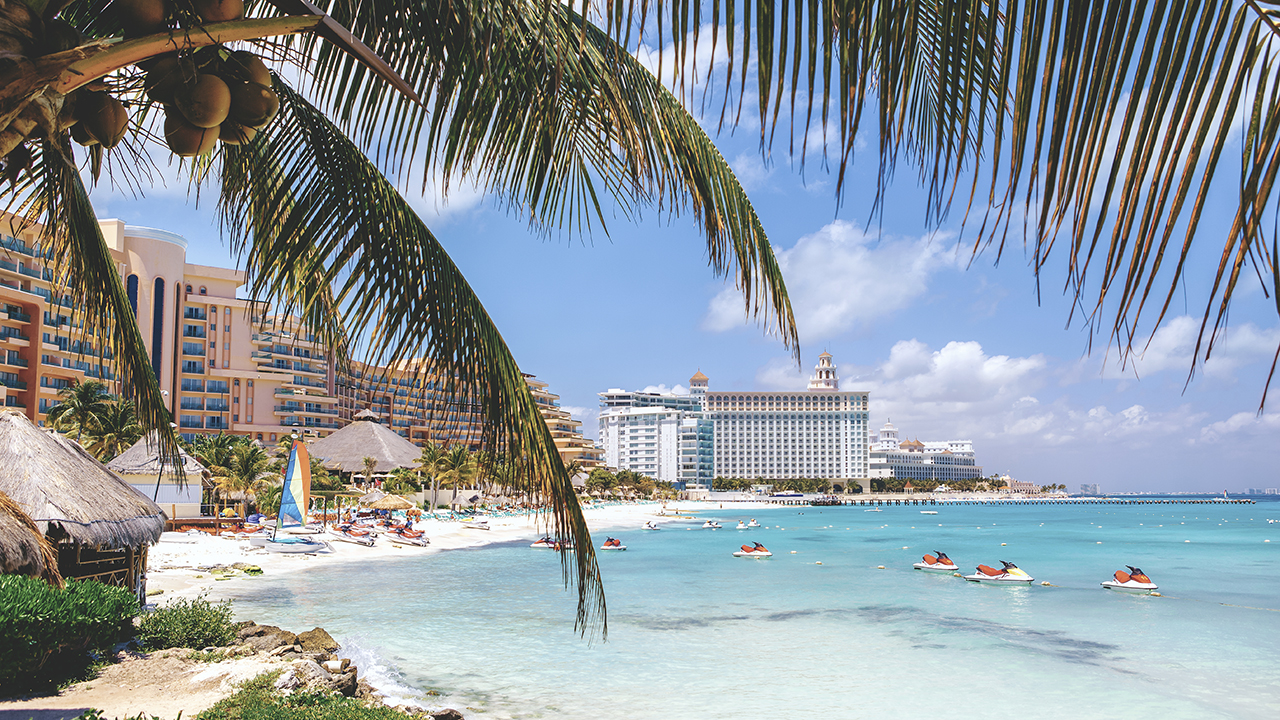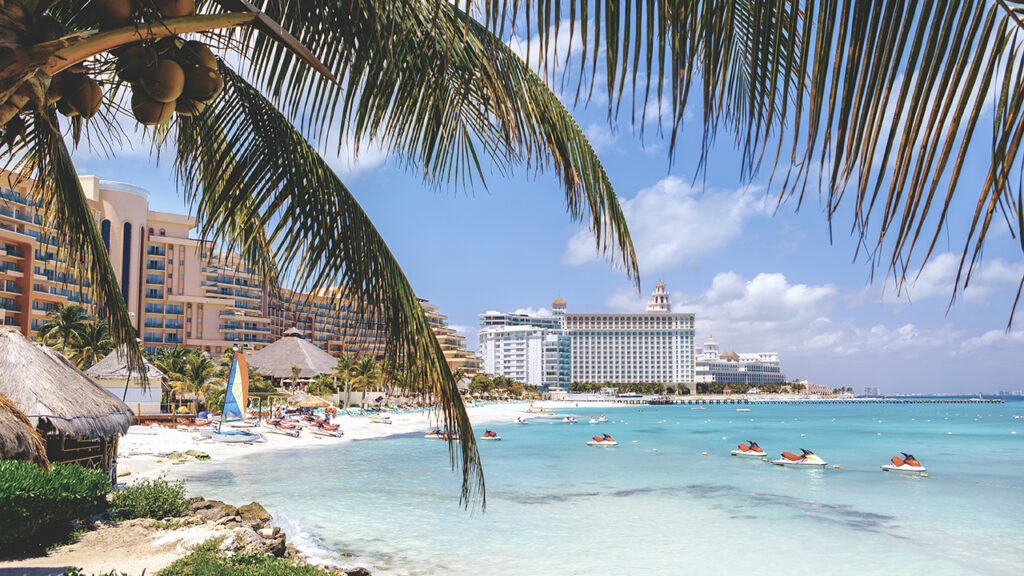 Cancun is also located in the eastern part of the Yucatan Peninsula, but has a more lively atmosphere.
It is considered the most prestigious and most visited resort in Mexico and consists of two parts: Downtown and Zona Hotelera.
Downtown is a historic part of the city where Mexican traditions are carefully preserved. It is dominated by locals, markets, small restaurants, and street food stands. Cabs can be quite expensive here, so renting a bike or taking the bus are great options to get to the coast.
Zona Hotelera – tourist area in the form of a long beach, where tourists are waiting for all the entertainment life of the city-resort with many high-rise hotels, restaurants, shopping centers and nightclubs.
Cancun can definitely be called a bustling and crowded city, which offers a lot of entertainment for all tastes and ages, snow-white beaches and unique attractions, including monuments of the ancient Maya. Therefore, we advise you to make a travel itinerary beforehand, so as not to miss the most interesting places of this beautiful city.
Tulum or Cancun: which is cheaper?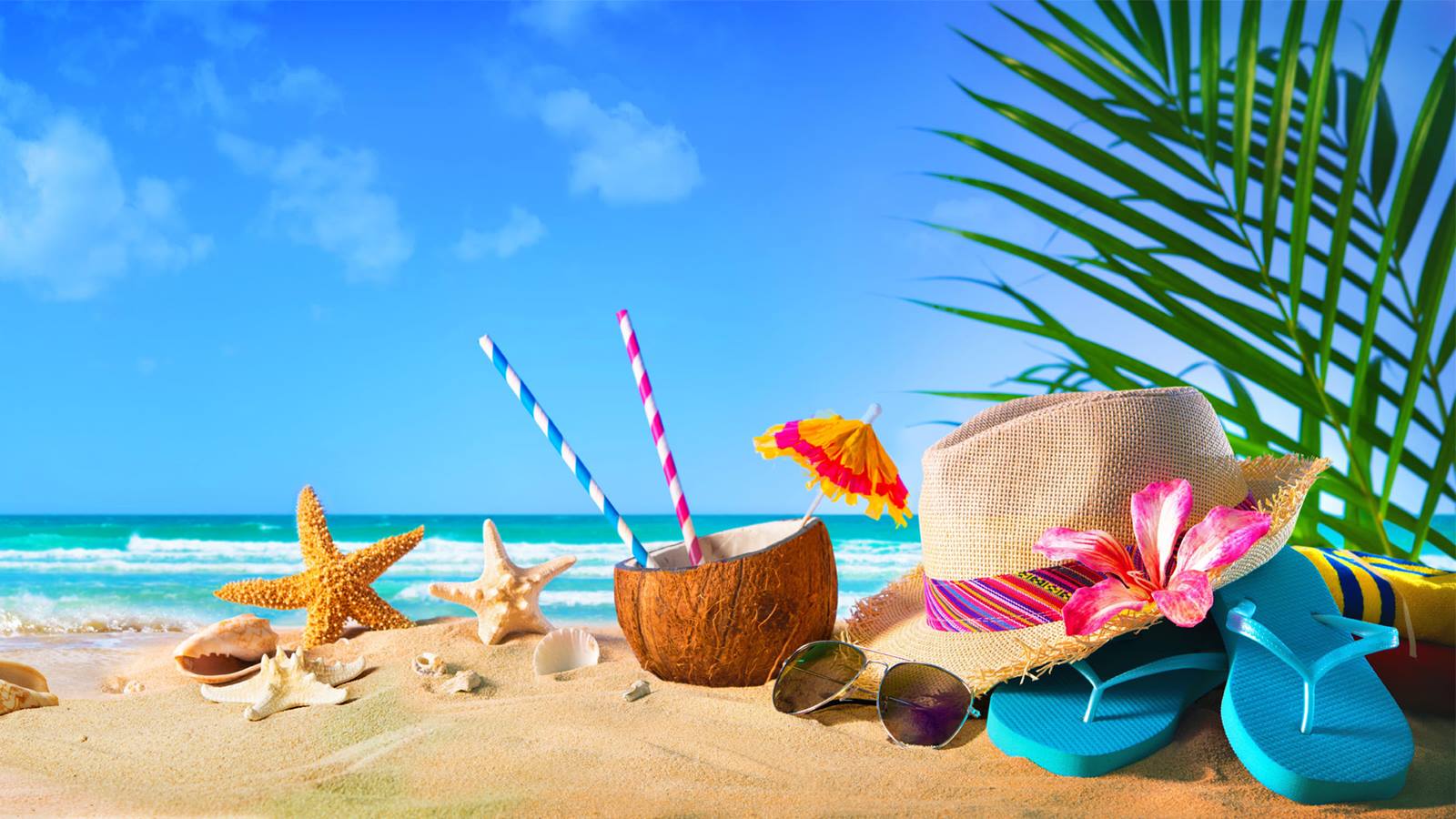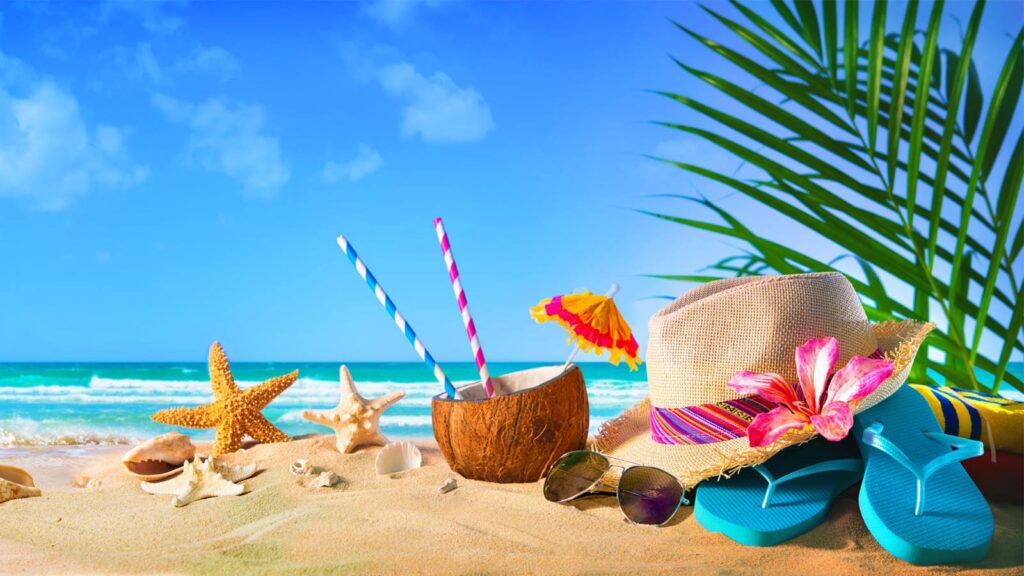 When planning a vacation, many people will wonder where is cheaper, Tulum or Cancun? But, the truth is that both of these destinations can be affordable based on your preferences and requirements.
Tulum has an advantage over Cancun because of the extremely budget-friendly accommodation options in the Pueblo area.
You can find many inexpensive hotels and hostels there. Mid-range hotels cost about $130 a night. It is also not yet as crowded as Cancun, so the cost of living remains low. However, if you want to wake up with a view of the sea, be prepared to part with some money. Tulum has a range of expensive boutique hotels, from palapa-style cabins to luxury villas.
As for Cancun, it is characterized by higher prices for accommodation than Tulum. There are many all-inclusive hotels here, and accommodations usually start at $500. However, all-inclusive packages in Cancun are usually able to cover most of your vacation costs. Then again, there are hostels and inexpensive accommodation options in Cancun too, especially if you settle in the bedroom community of the city.
Since Cancun is a popular party destination with many restaurants and bars, this leads to more competitive prices for food and drinks. As for transportation, cabs and buses are more expensive in Tulum than in Cancun. Tour prices are almost the same if you want to see different sights.
| | | |
| --- | --- | --- |
| | Tulum | Cancun |
| Hotel Reservations | from $31/night | from $35/night |
| Rent an apartment | from $15/night | from $18/night |
| Cab | planting $1.9, 1 mi – $1.9 | planting $1.8, 1 mi – $1.8 |
| Bus | 0,5$ | 0,4$ |
| Average bill in a restaurant | from $32 for two | from $25 for two |
At the moment Cancun is considered more expensive in terms of accommodation, but cheaper in terms of food and drinks than Tulum. But in both cities you can arrange an inexpensive vacation if necessary. However, this could change in a couple of years if prices in Tulum continue to rise.
Weather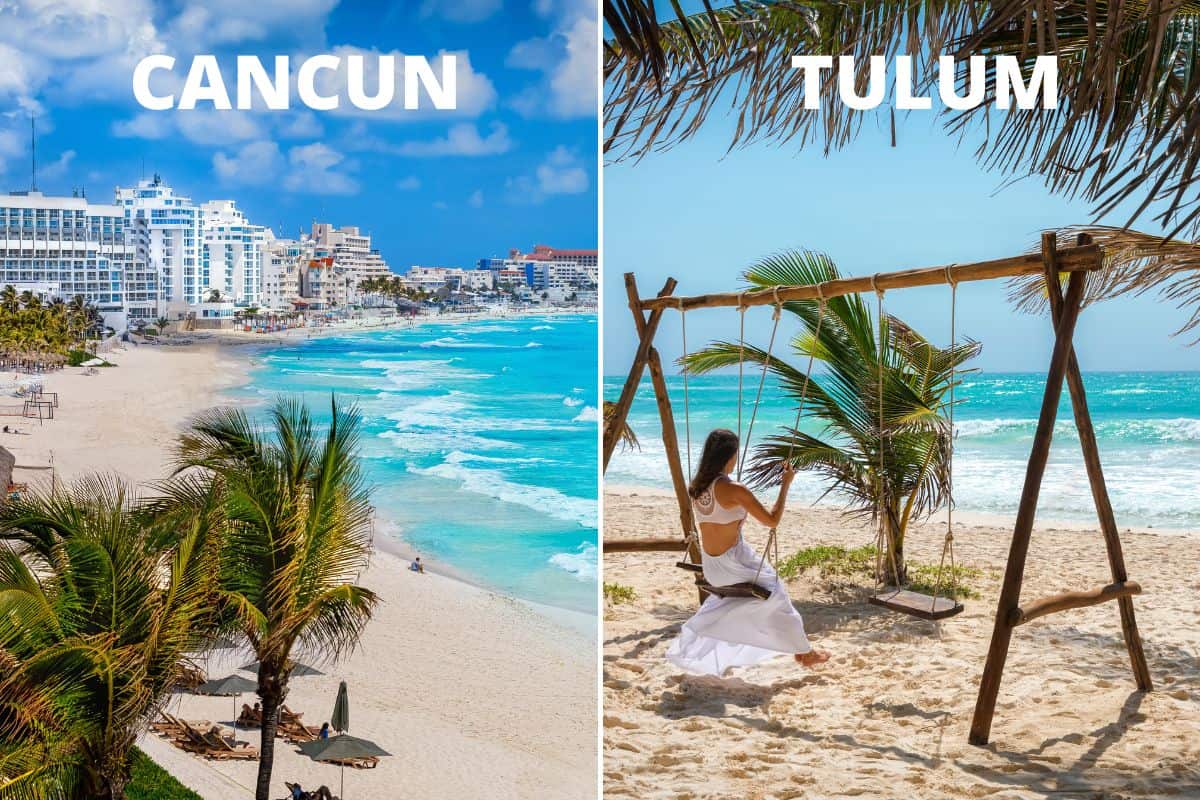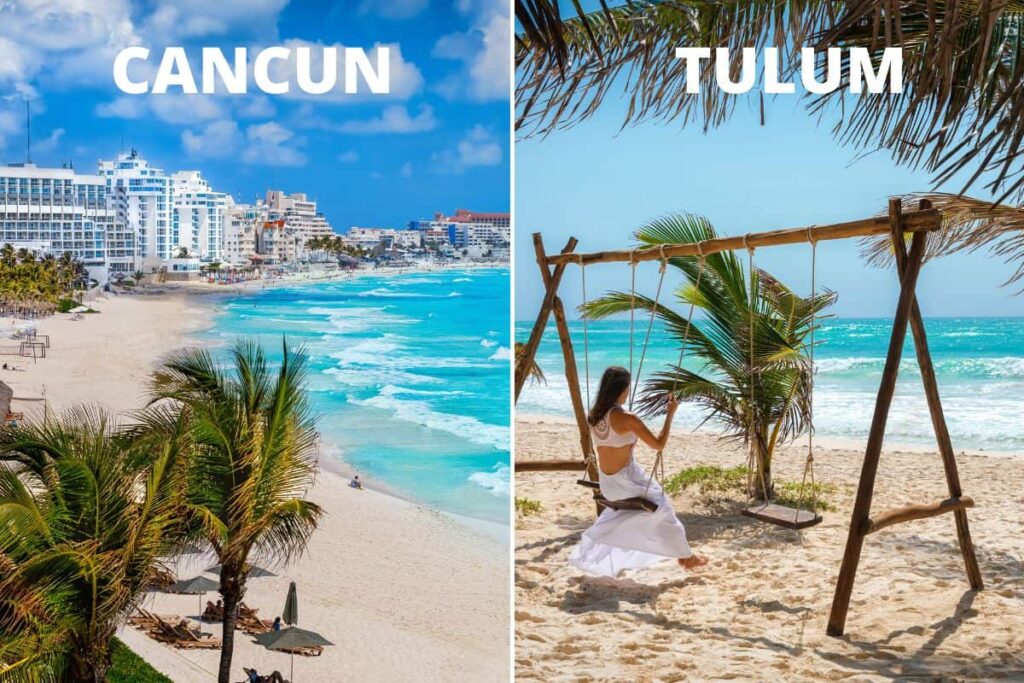 Because of their location on the Yucatan Peninsula 81 miles apart, both of these resort towns have the same climate – tropical. Comfortable weather is year-round and depends more on temporary natural phenomena. The summer months are hot and humid with a risk of hurricanes, and the winter months are dry. The mercury gauge in both cities will not differ much, it rarely rises above 88 ℉ and almost never falls below 68 ℉. More precipitation is observed in September and October.
| | | |
| --- | --- | --- |
| | Tulum  | Cancun  |
| Average daily temperature | 78-88 ℉ | 79-89 ℉ |
| Average night temperature | 70-79 ℉ | 72-78 ℉ |
| Water temperature | 79-84 ℉ | 78-84 ℉ |
| Average precipitation | 34-194 mm | 36-200 mm |
| The sunniest months | July, April, March | July, August, April |
| The warmest months | July, August, September | August, July, September |
| The coldest months | December, January, February | January, February, March |
| The rainiest months | October, September, June | October, September, June |
| The windiest months | March, April, May | March, April, May |
| The warmest water | August, September, October | August, September, July |
With such a short distance from each other, you can expect almost identical weather conditions in both directions.
Location
How to get to Cancun: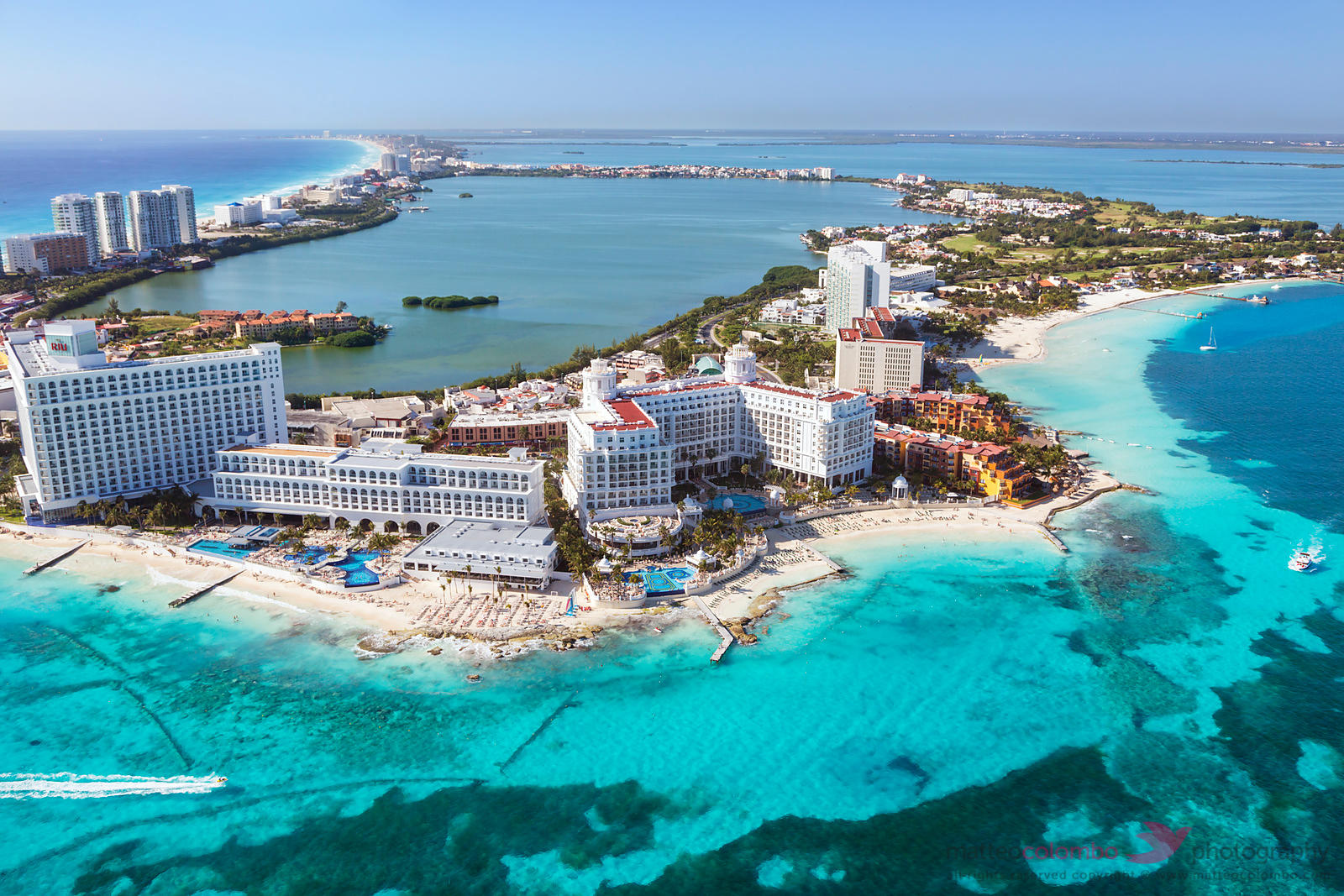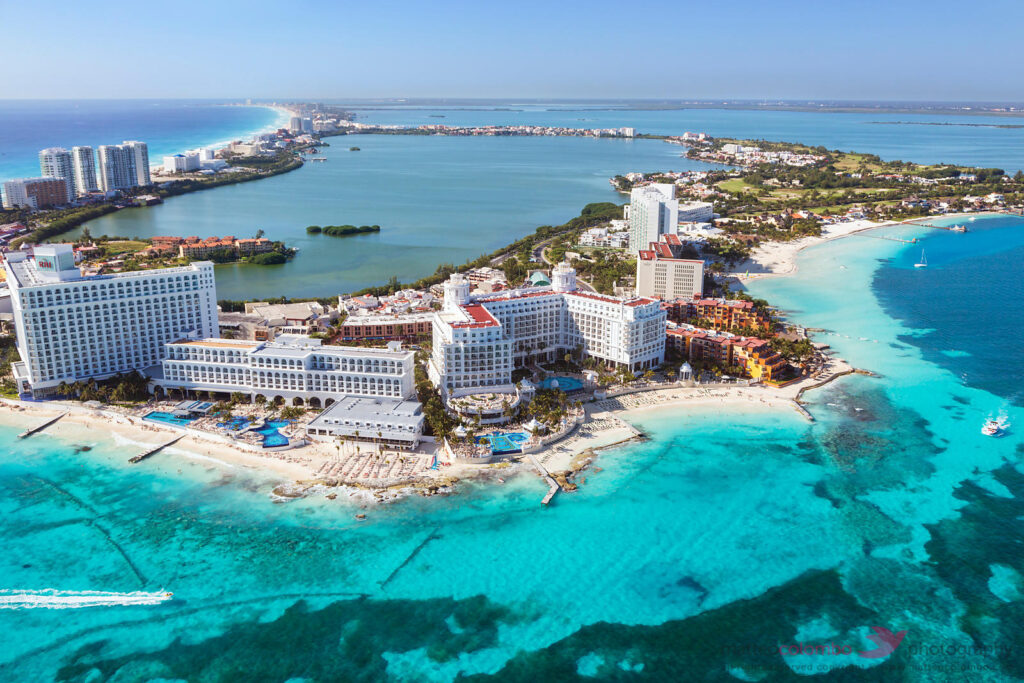 The city is located in the eastern part of the Yucatan Peninsula and has a huge international airport.
Daily flight connections are present in many major U.S. cities as well as several from South America. If you are traveling from Europe, many cities on the continent also have direct flights to Cancun. It takes about 15 minutes by bus, cab, or rental car to get from the airport to the city.
How to get to Tulum: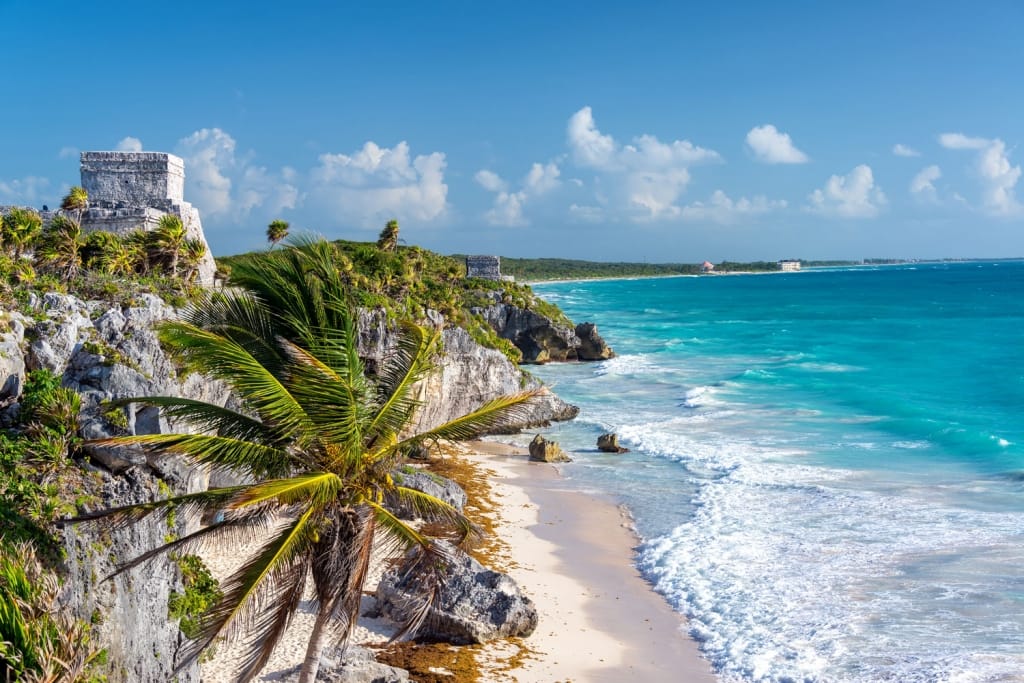 Getting to Tulum, which is also located in the eastern part of the Yucatan Peninsula, will take much longer than to Cancun, because Tulum does not yet have its own airport.
You have to fly to Cancun first, and from there you have to get to Tulum. Depending on which transportation you choose, the trip will take at least 2 hours. Tourists can take a cab, private or shared shuttle service, or rent a car for a self-drive.
Cancun is definitely more convenient locally. It is easier, faster and cheaper to reach than Tulum, which does not have its own airport.
Nature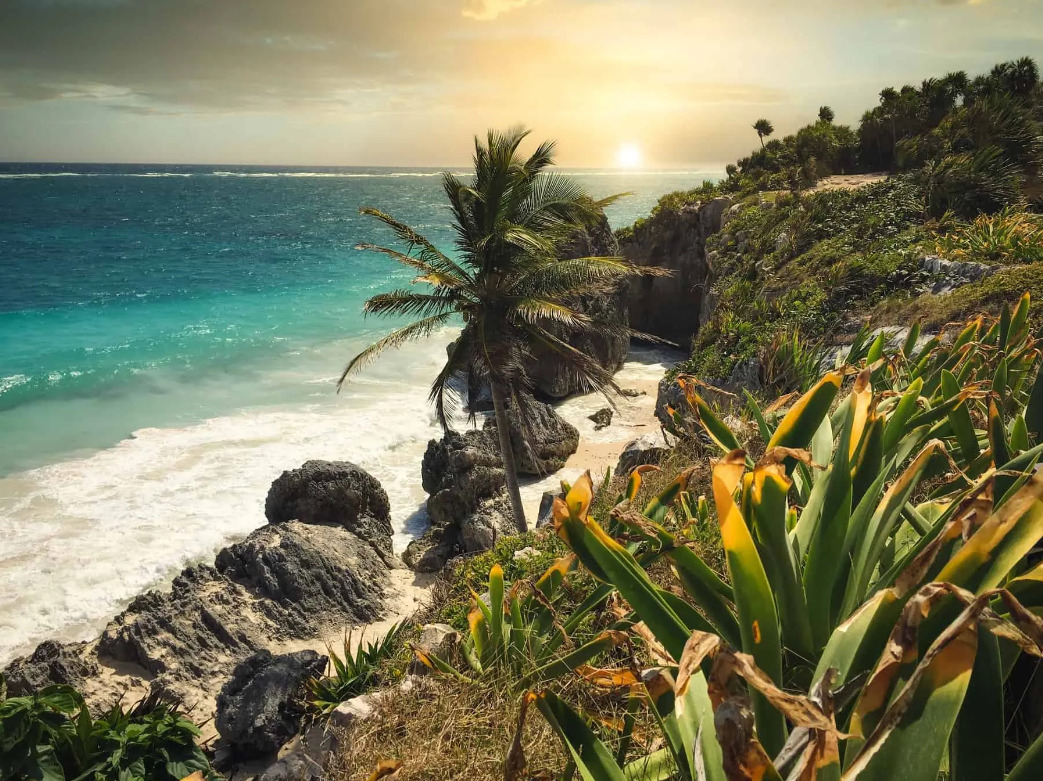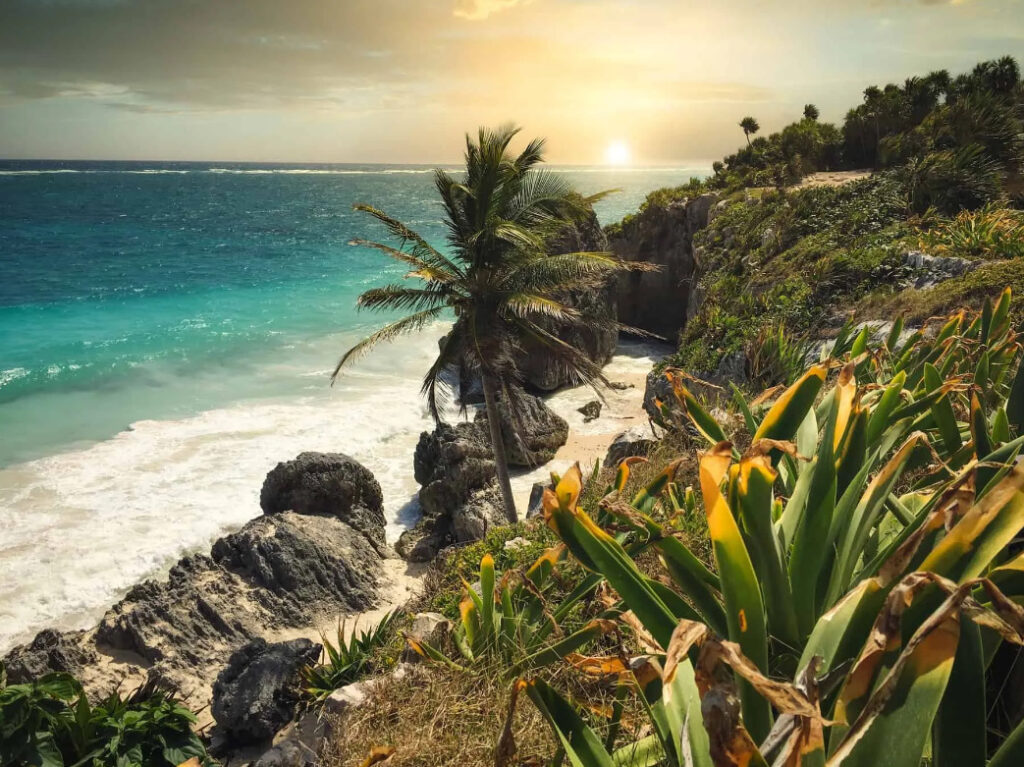 The city of Tulum is a paradise for nature lovers, which is buried in the rainforest. This city is famous for its eco-focus: there are many eco-friendly restaurants and hotels.
If you choose this vacation destination, you will have a great opportunity to see exotic colorful birds, giant iguanas, and anteaters. And some of the most outstanding natural aspects of Tulum are its cenotes, entire cave complexes with underground water flowing through them.
This marvelous creation of nature should definitely be on your list of places to visit in Tulum.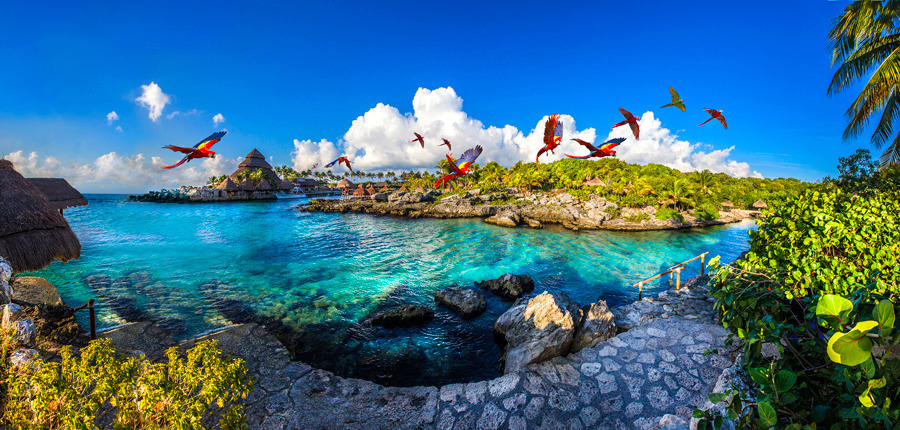 Cancun's flora and fauna are also quite diverse and rich in wild plants and exotic animals. But it's still more about a beach vacation, and as you emerge from the rainforest you'll immediately hit the white sandy strip that stretches for 18 miles along the Caribbean Sea and forms numerous beaches.
Cancun is more of a classic type of beach vacation, completely focused on comfort for tourists.
Tulum is famous for its truly tropical atmosphere and is perfect for those tourists who like to take care of their natural surroundings.
Beach comparison
Of course, both resorts are ideal for a beach holiday. However, the choice in favor of Tulum or Cancun depends on your needs and preferences.
Tulum: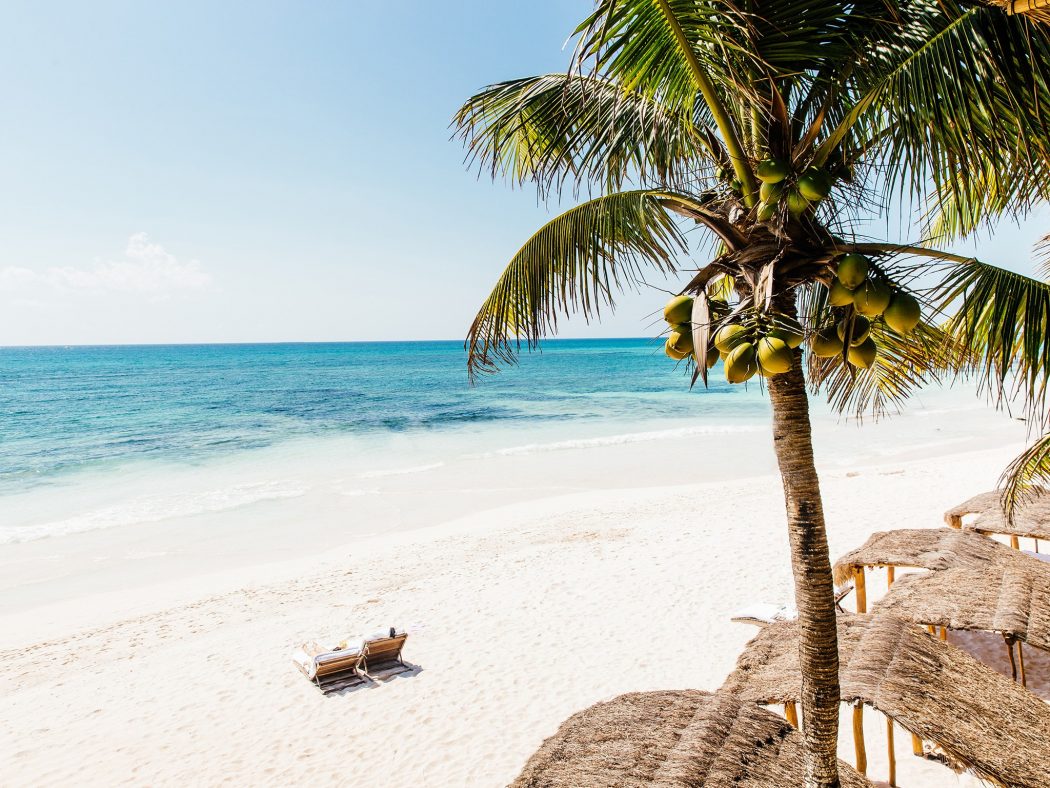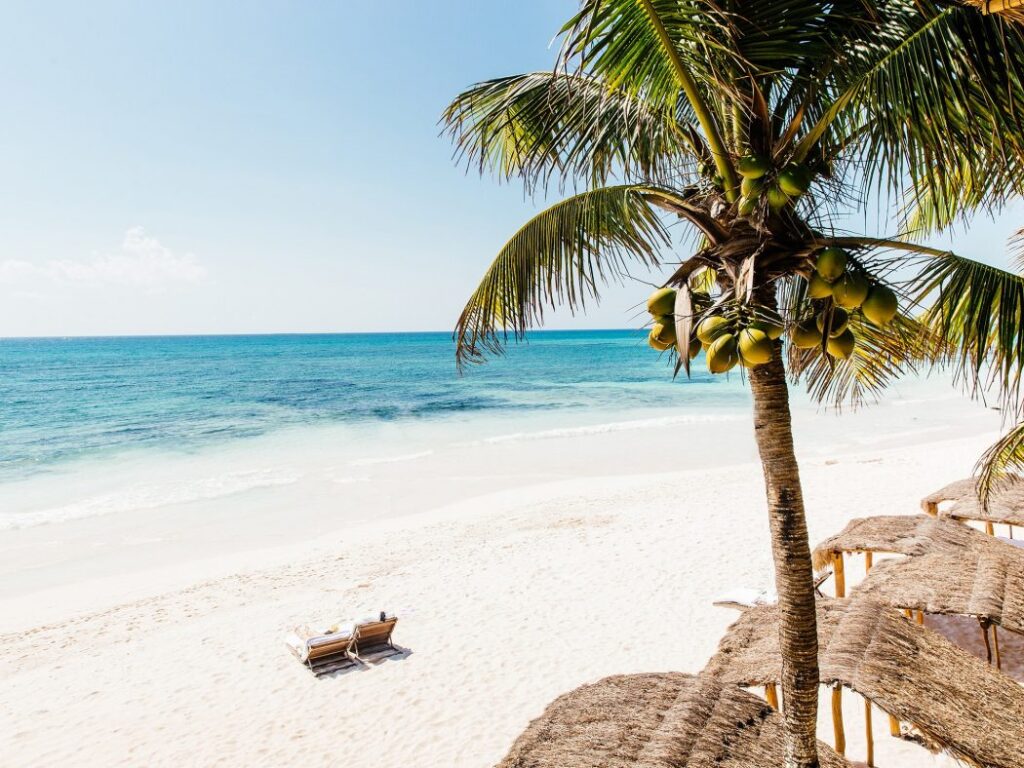 The beaches in Tulum resemble true Caribbean vacation: swaying palm trees, clean white sand, and warm, gentle waters. One of the main differences inherent in Tulum's beaches is the quieter, more relaxing atmosphere. Here you can even find a wild secluded beach with no other people and have a picnic while enjoying the noise of the ocean.
Cancun: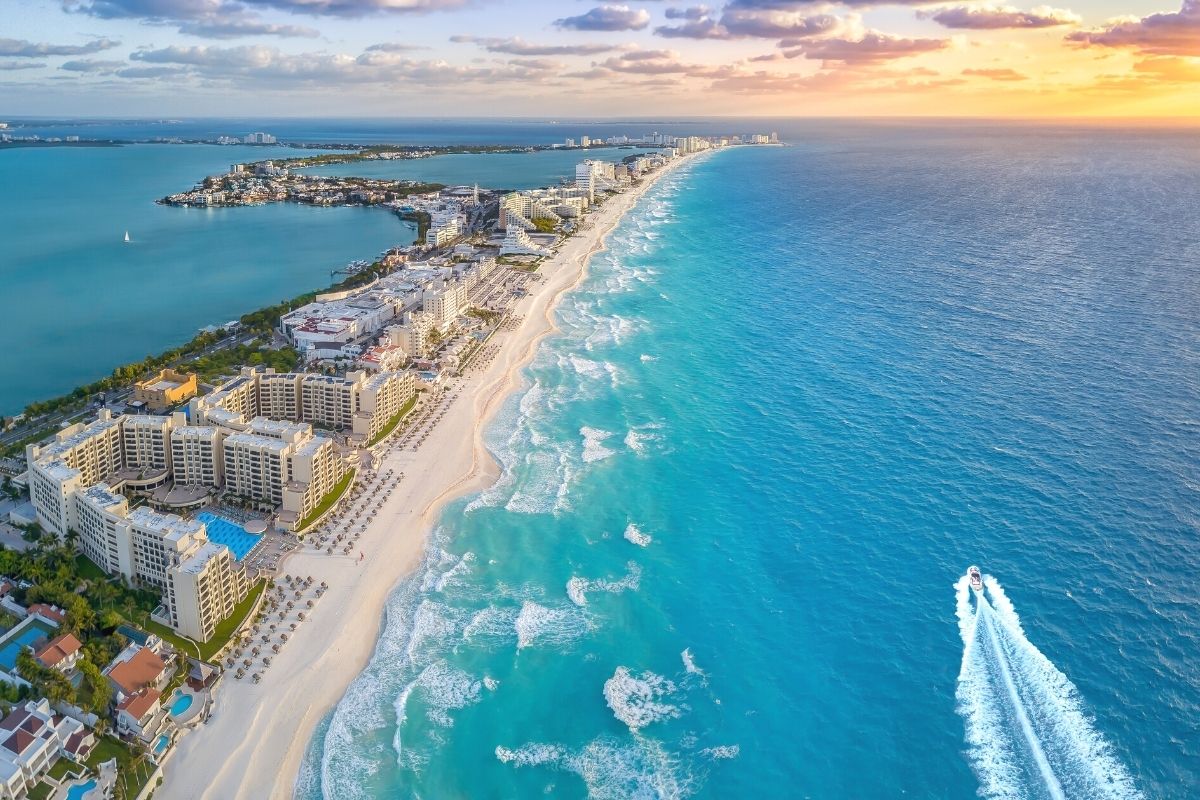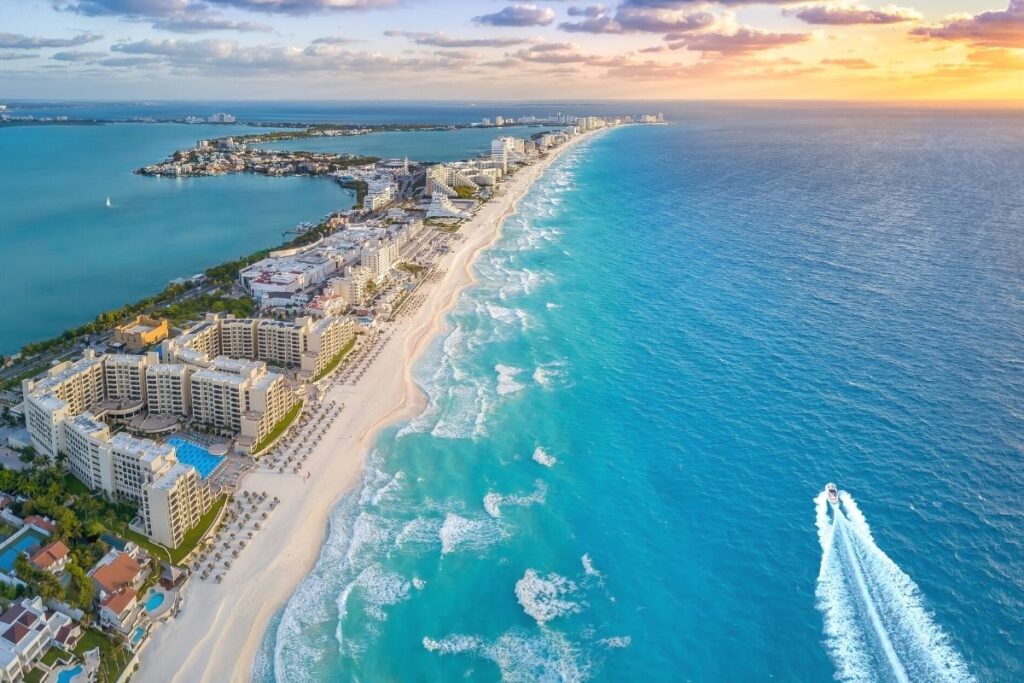 The beaches in Cancun seem almost endless and offer many amenities: equipment rentals, lifeguard services, beach clubs. There is always a lot of activity and water sports are very well developed. Everywhere is very soft white sand, which, combined with the azure water creates a wonderful seascape.
Cancun has many beaches with calm waves and shallow water entry, ideal for safe bathing.
A typical beach vacation with all the amenities you will find in Cancun, but during the peak season, the beaches here are usually crowded.
If you like a quiet and comfortable beach atmosphere – feel free to choose a holiday in Tulum.
What to do in Tulum and Cancun?
The ability to diversify your leisure time is an important part of a great vacation. Let's compare what both resorts offer for this purpose.
Water activities in Tulum:
Scuba diving in Mexico's world-famous cenotes – Gran Cenote, Dos Ojos.
Snorkeling with sea turtles and tropical fish watching at the beautiful barrier reef.
Kitesurfing and paddle surfing.
Xcaret Nature Park near Tulum, offering snorkeling for all ages.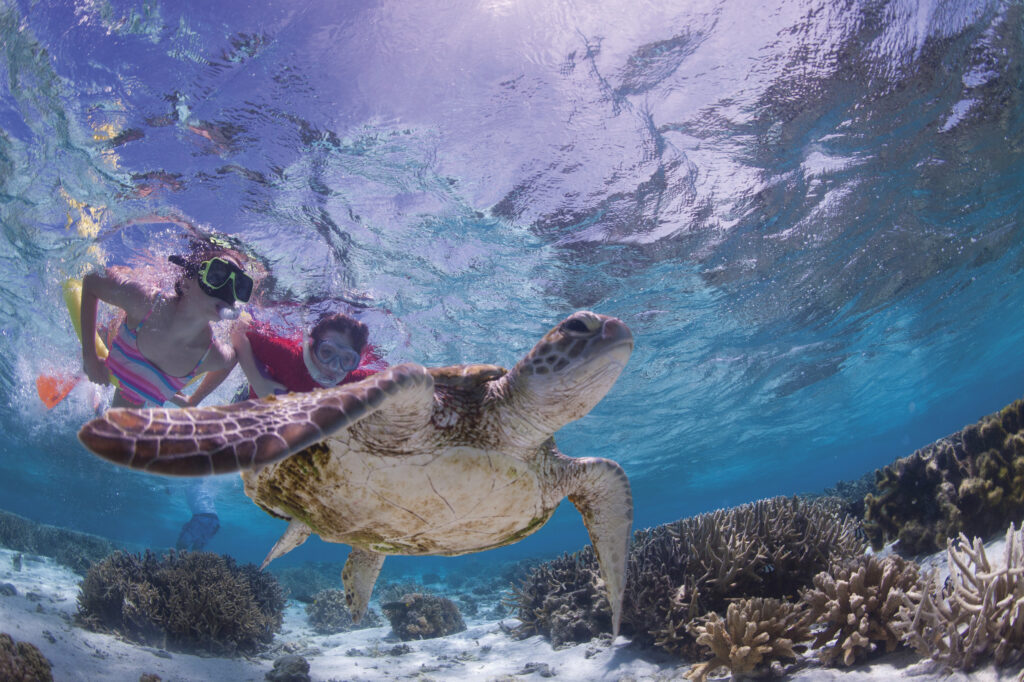 Water activities in Cancun:
Scuba diving with whale sharks led by professional guides on a one-day tour.
Snorkeling with sea turtles in Turtle Bay.
Scuba diving at the popular MUSA underwater sculpture museum.
Surfing, sapsurfing, diving, snorkeling, kayaking.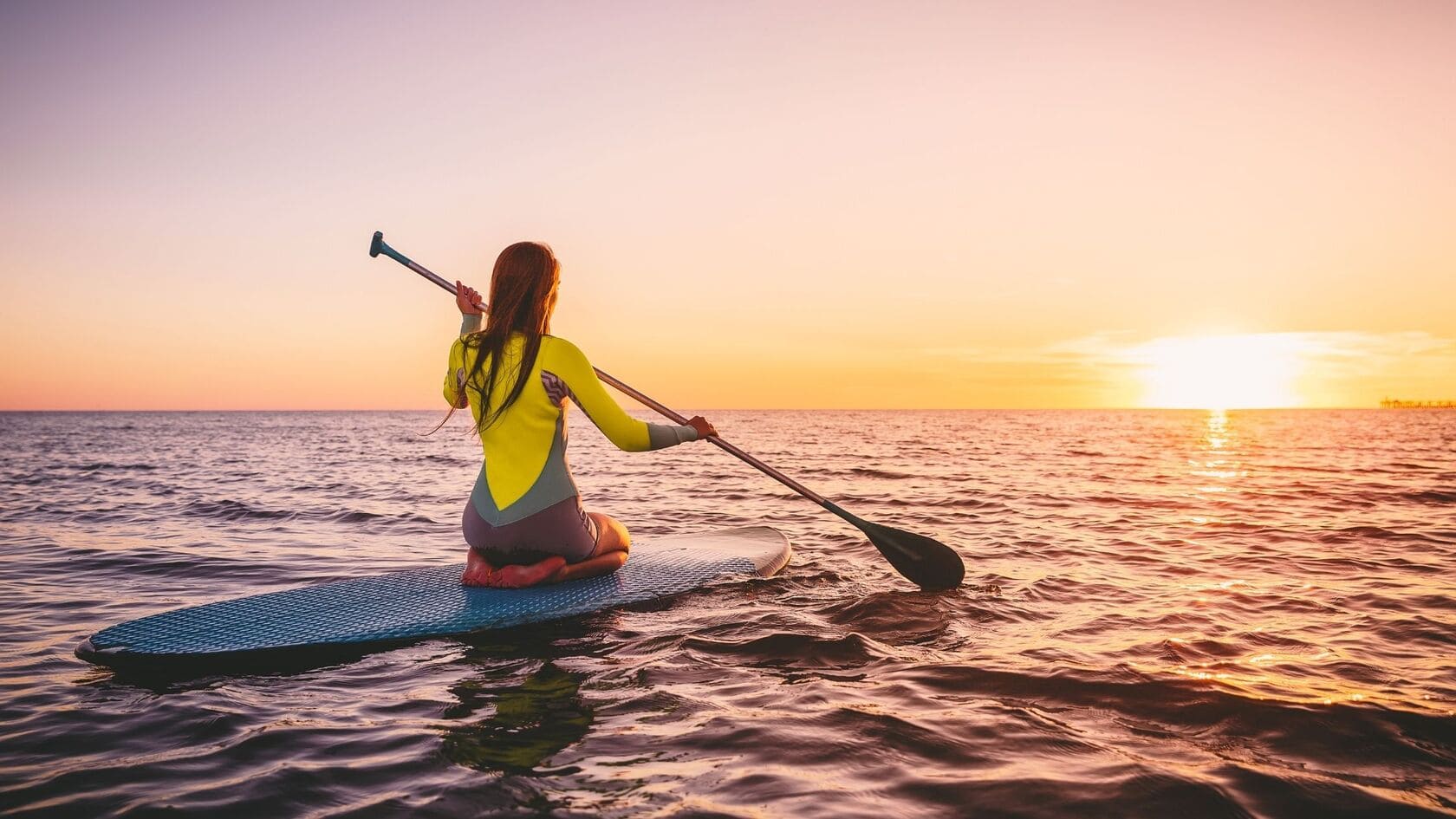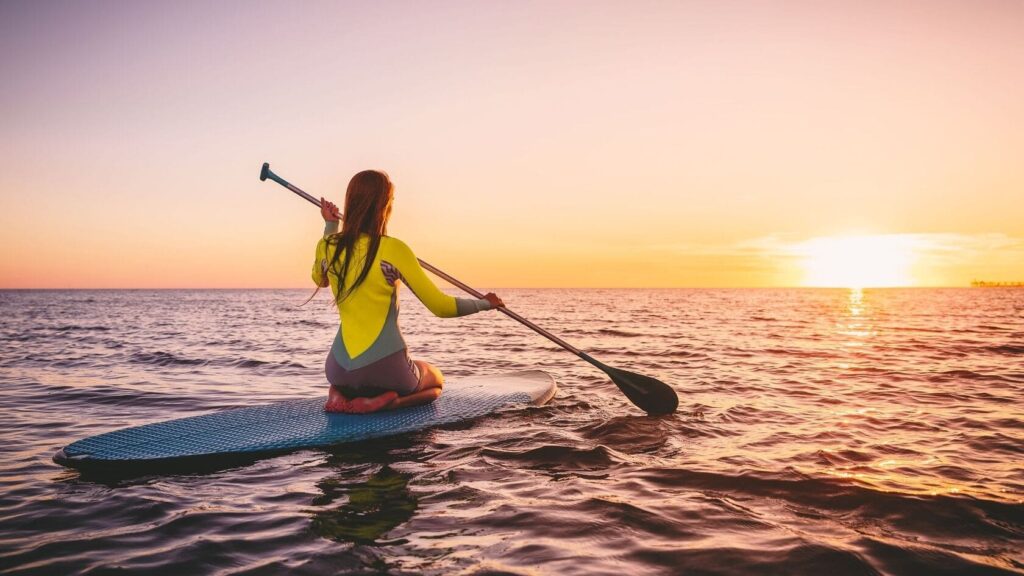 Both Tulum and Cancún have similar water activities such as snorkeling and diving. However, Tulum benefits from the beautiful cenotes, which are considered some of the most beautiful and spectacular in Mexico.
Sports and activities in Tulum:
Due to its natural and protected areas, Tulum is excellent for hiking, camping, and biking tours.
At Selva Maya Extreme Park you can fly a ziplane directly over the Mayan jungle, test yourself in rock climbing and descend from a height with a rope.
Here you can ride quad bikes through the jungle and meet exotic animals.
Sailing is also very popular here, usually accompanied by snorkeling.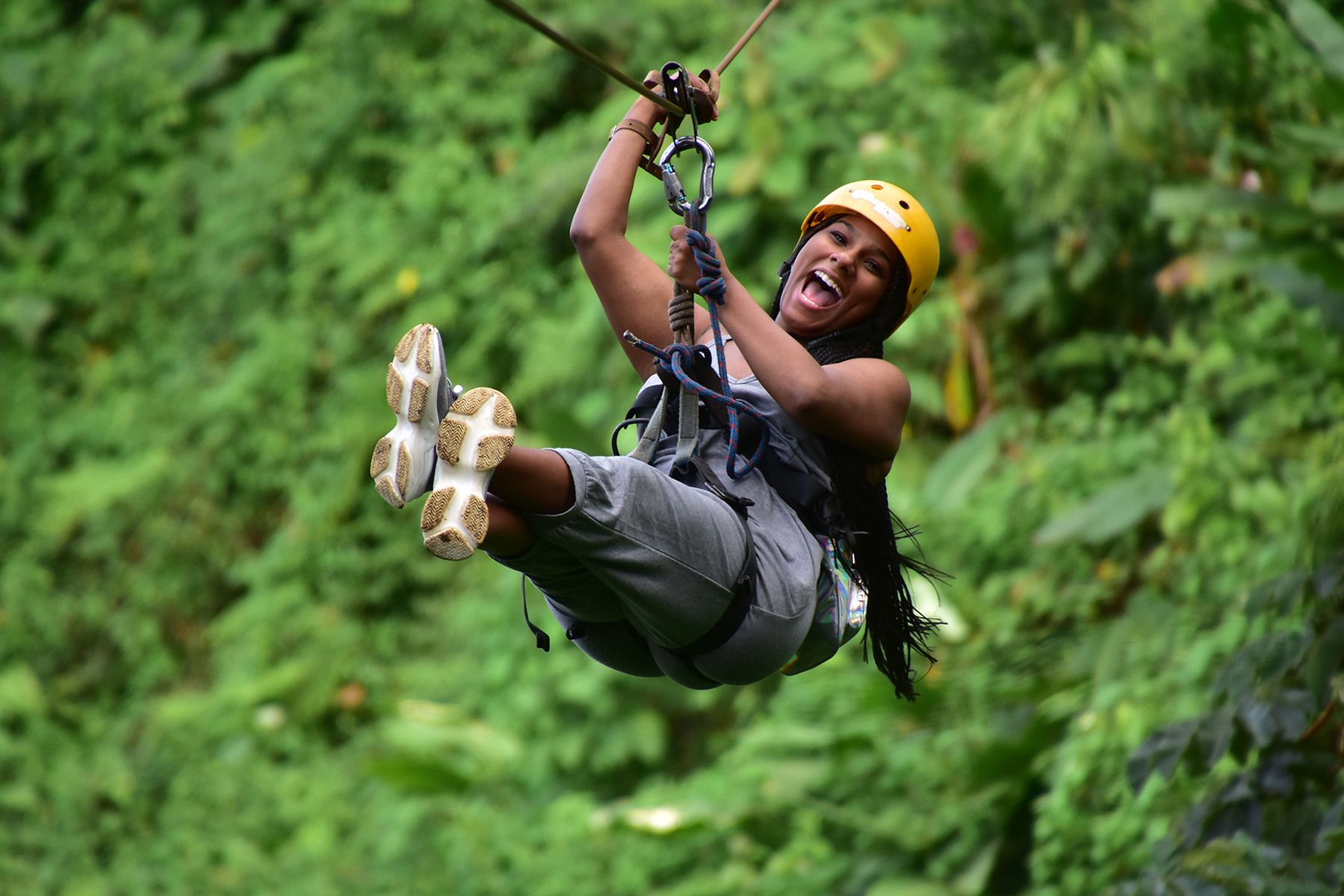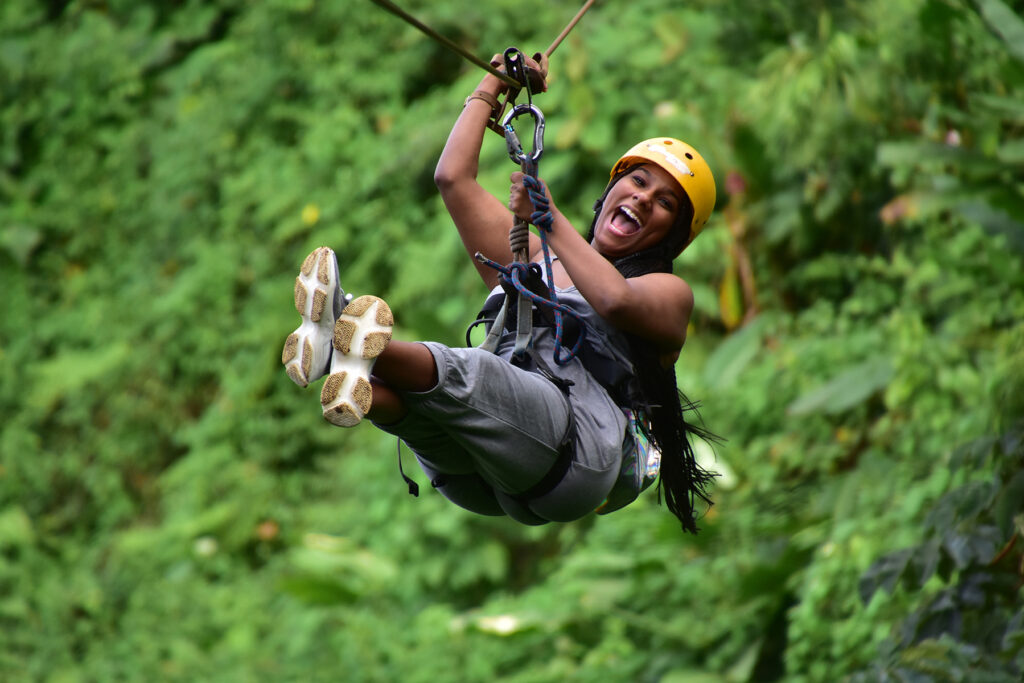 Sports and activities in Cancun:
Diving deserves special attention, as the entire aquatic environment here is filled with a variety of marine life and wonderful coral reefs.
Cancun's waters in some areas, and especially on the north coast, are ideal for surfing.
Extreme Parks Explor and Selvatica offer an unforgettable day with jungle flights, off-road buggy rides, swimming in the cenote and bungee jumping.
Here you can go on a fascinating jeep or boat trip (your choice) to the Sian Ka'an Nature.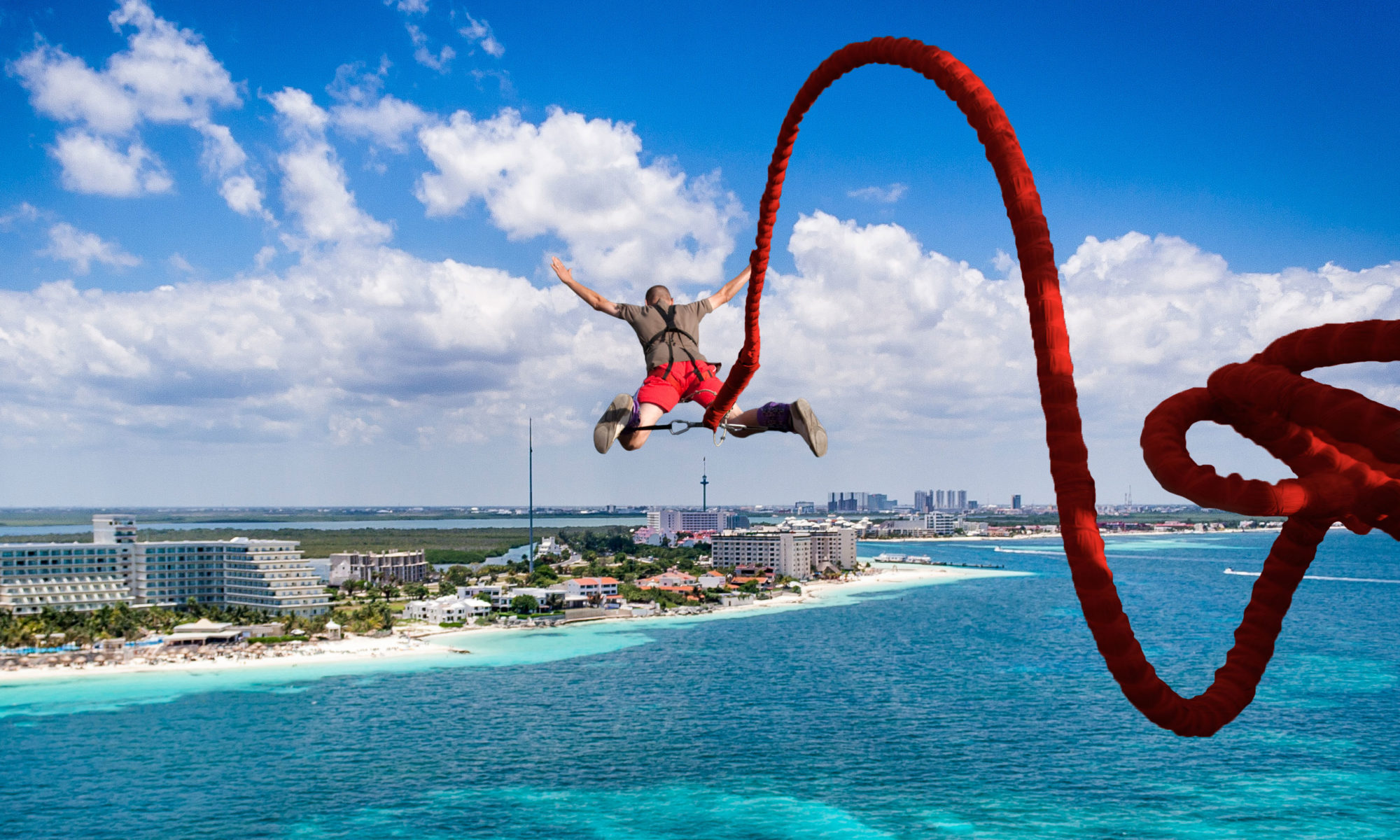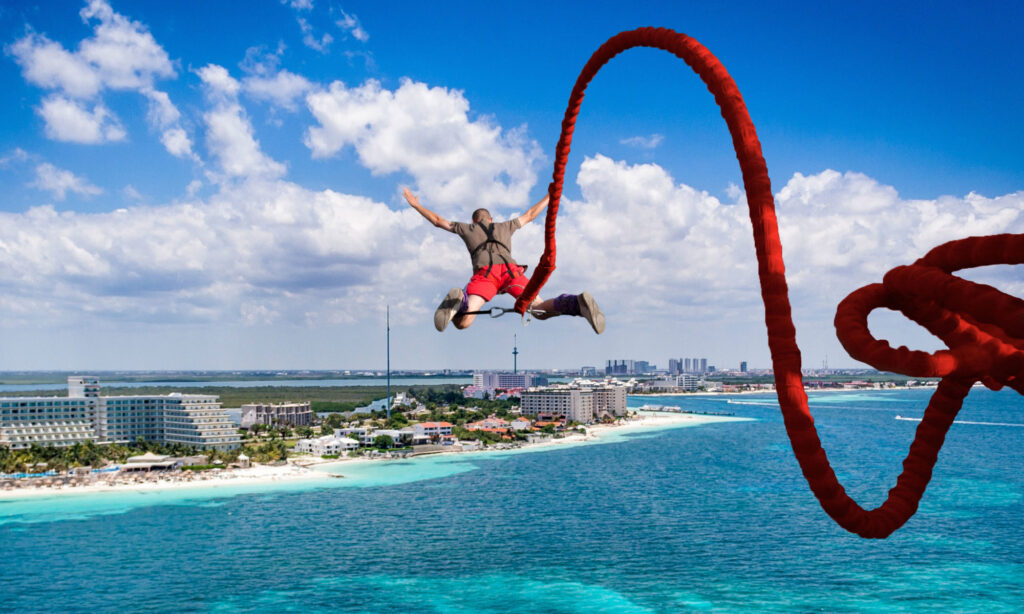 Cancun City itself is dominated by water activities, and the extreme parks and other activities are in the neighborhoods – a disadvantage for those who do not want to go out of the city limits.
In Tulum, on the other hand, most of the active entertainment is within the city.
Local attractions in Tulum:
Archaeological area with well-preserved Mayan ruins and a fortress wall.
The Temple of the Frescos, an ancient Mayan structure that can be found in Tulum Archaeological Park.
The famous Playa Ruinas beach with its breathtaking Mayan ruins.
Cave systems and cenotes that hide extraordinary stalagmites and stalactites.
Ka'an Luum Lagoon, where the depth and azure color of the water surface contrast wonderfully.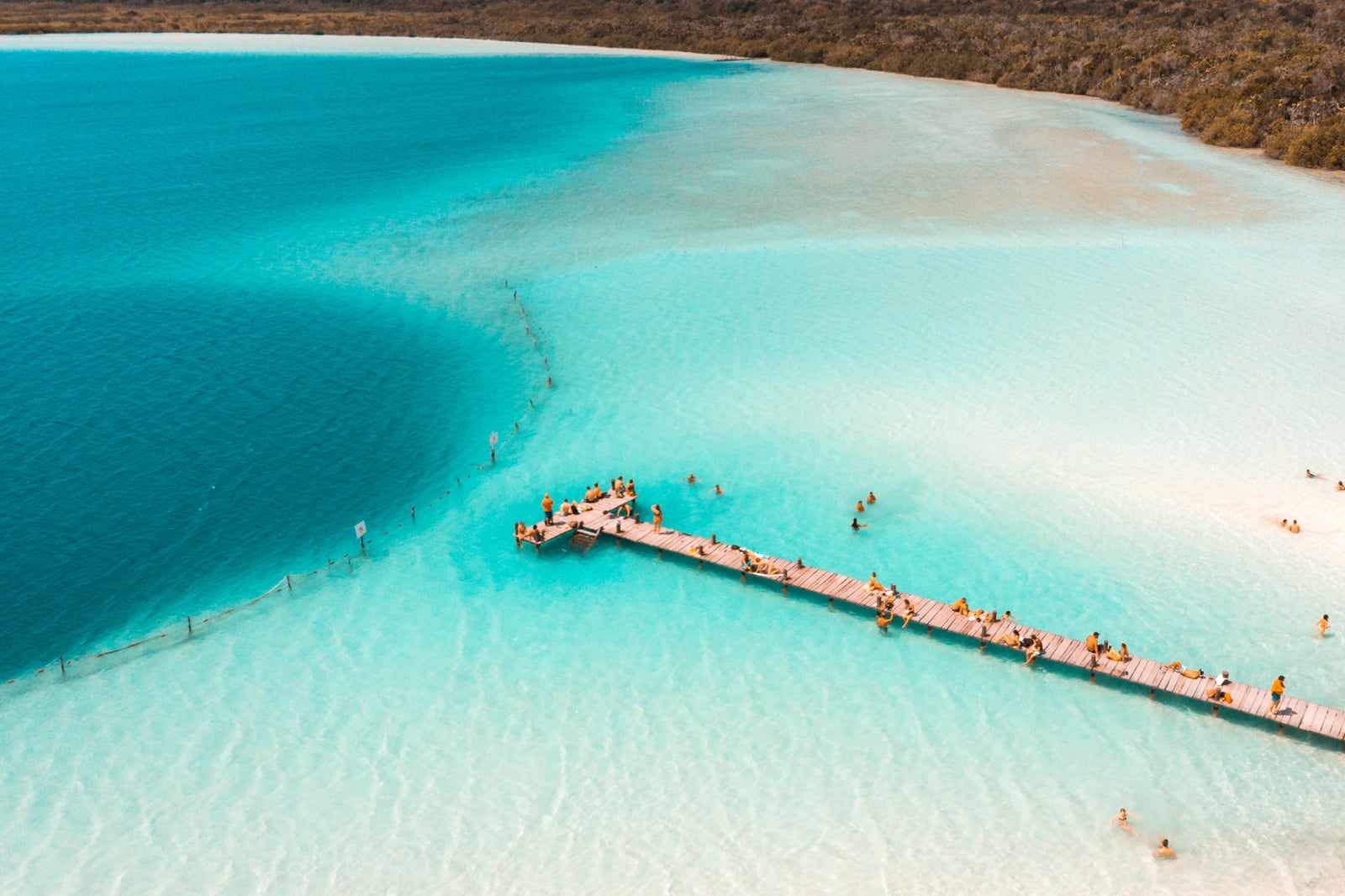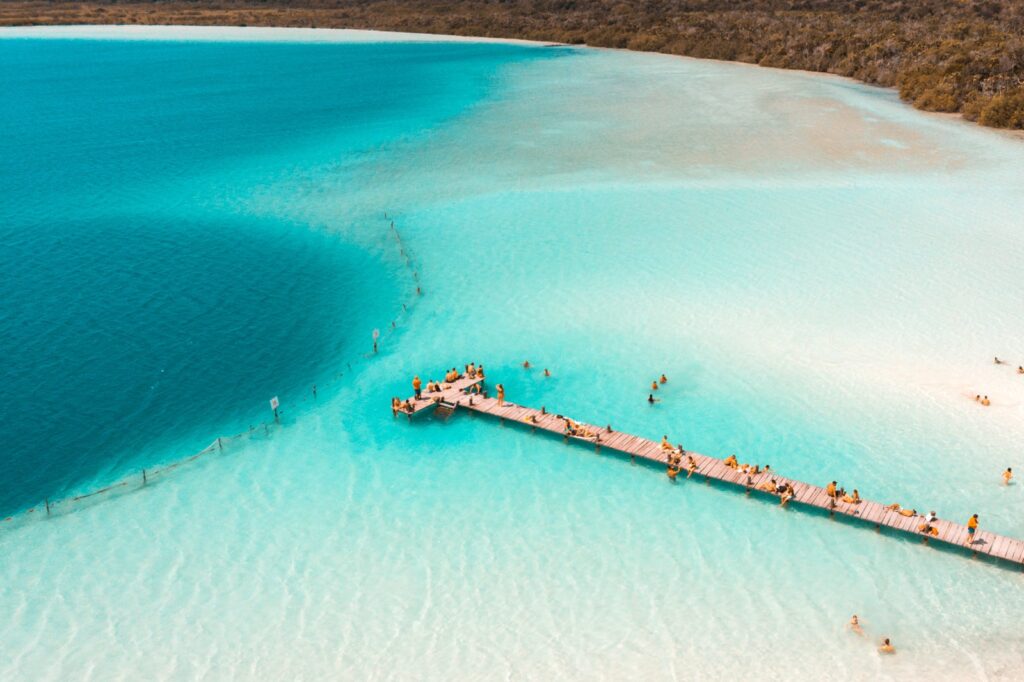 Local attractions in Cancun:
Ancient ruins of the Mayan civilization: El Rey, El Meco, Chichen Itza, the ruins of Coba.
Isla Mujeres or Women's Island, which can be reached by ferry.
MUSA Underwater Sculpture Museum.
Akumal Lagoon, which is home to Turtle Bay.
The island of Cozumel, famous for its coral reefs.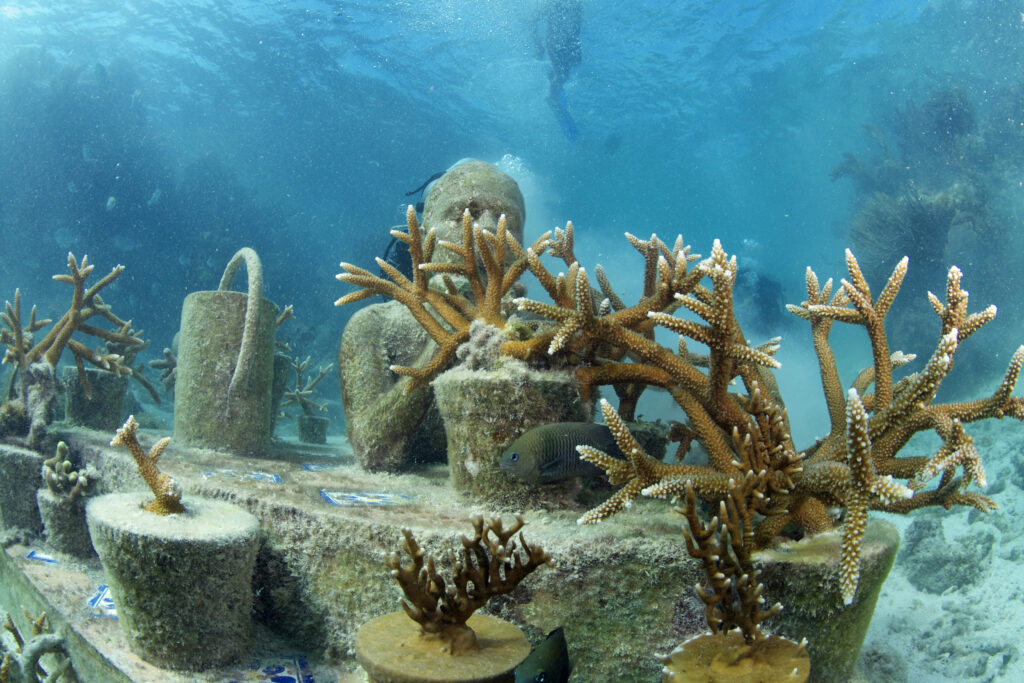 Although both cities are within reach of Mayan ruins, Tulum still offers the most authentic Mexican attractions, while Cancun is more natural.
Nightlife, bars and other entertainment
Tulum:
Most places in Tulum are designed to enjoy peace of mind and quiet. This destination is perfect for families with children away from the hustle and bustle.
There are no real nightclubs in Tulum, but most of the bars downtown are open late and have a great dance floor.
Tulum is also the site of the annual Day Zero music festival, which features techno-inspired DJs.
Cancun:
Cancun is the opposite of Tulum. It is a bustling, lively city with the most active nightlife and plenty of entertainment venues for all tastes.
The most popular nightclub Coco Bongo, located in the center of the hotel area, is famous for its nostalgic music, amazing shows and acrobatic performances – we recommend a visit!
Other popular attractions include the wax museum, the Mandala nightclub, the Torre Escenica observation deck, and a pirate party on the ship «Captain Hook».
There are also beach parties with famous DJs and singers throughout the year, local festivals and music festivals such as Cancun Jazz Festival, The Sands, Ember Shores.
Cancun is definitely a party center and is great for fans of nightlife and large-scale music events.
Tulum is inferior in this respect and is more suitable for a quiet family vacation or a romantic trip.
Cuisine in Tulum and Cancun
Tulum: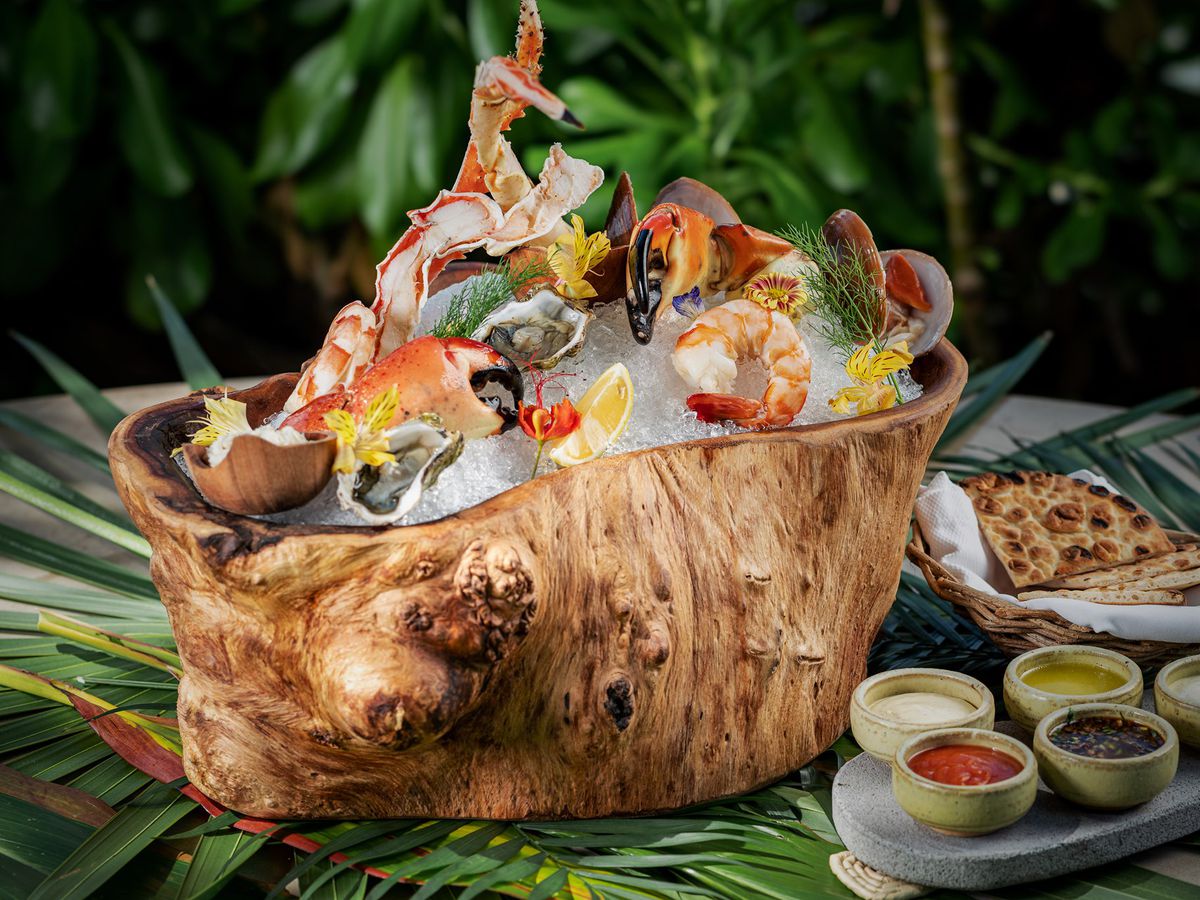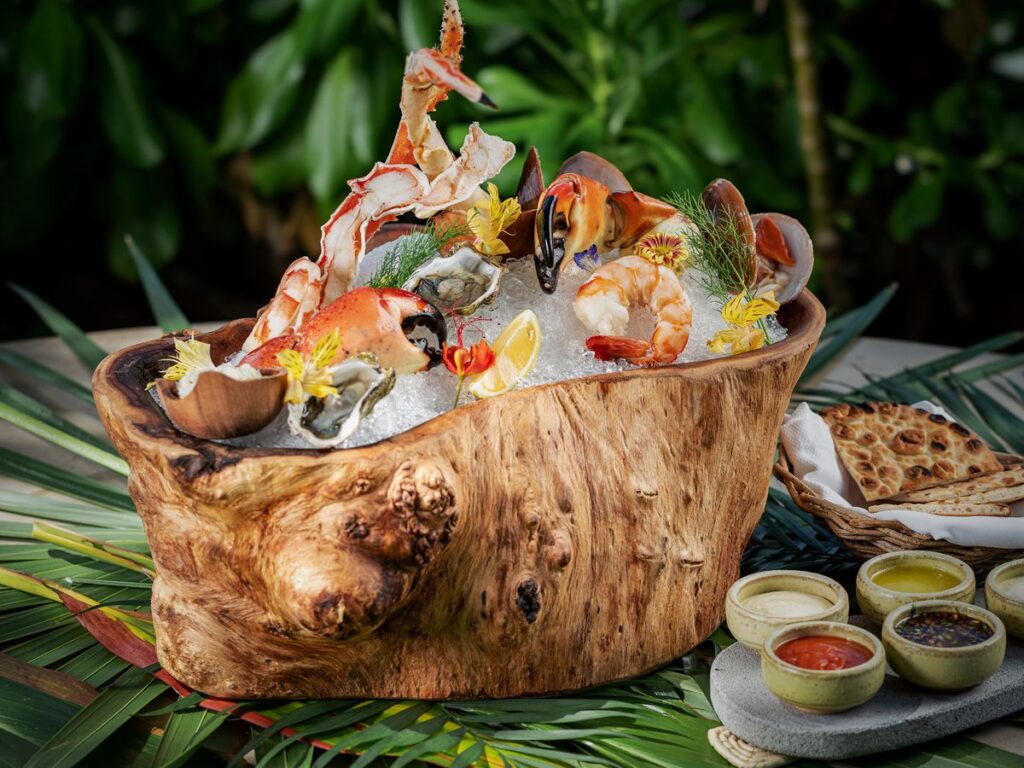 Tulum can definitely be called a gourmet paradise. Unlike Cancun, which is designed for the average tourist, its cuisine offers exquisite dishes of predominantly Mexican cuisine. Some of the inexpensive eateries are located along the main street Avenida Tulum.
If you don't know where to start, visit the popular Hartwood Restaurant, where you'll find a terrific selection of traditional local dishes and the freshest seafood.
Tulum also offers culinary delights of Thai, Mediterranean, Italian, Japanese, and open-fire cuisine. And due to the eco-focus of the resort city, vegetarian and vegan options are often on the menu.
Cancun: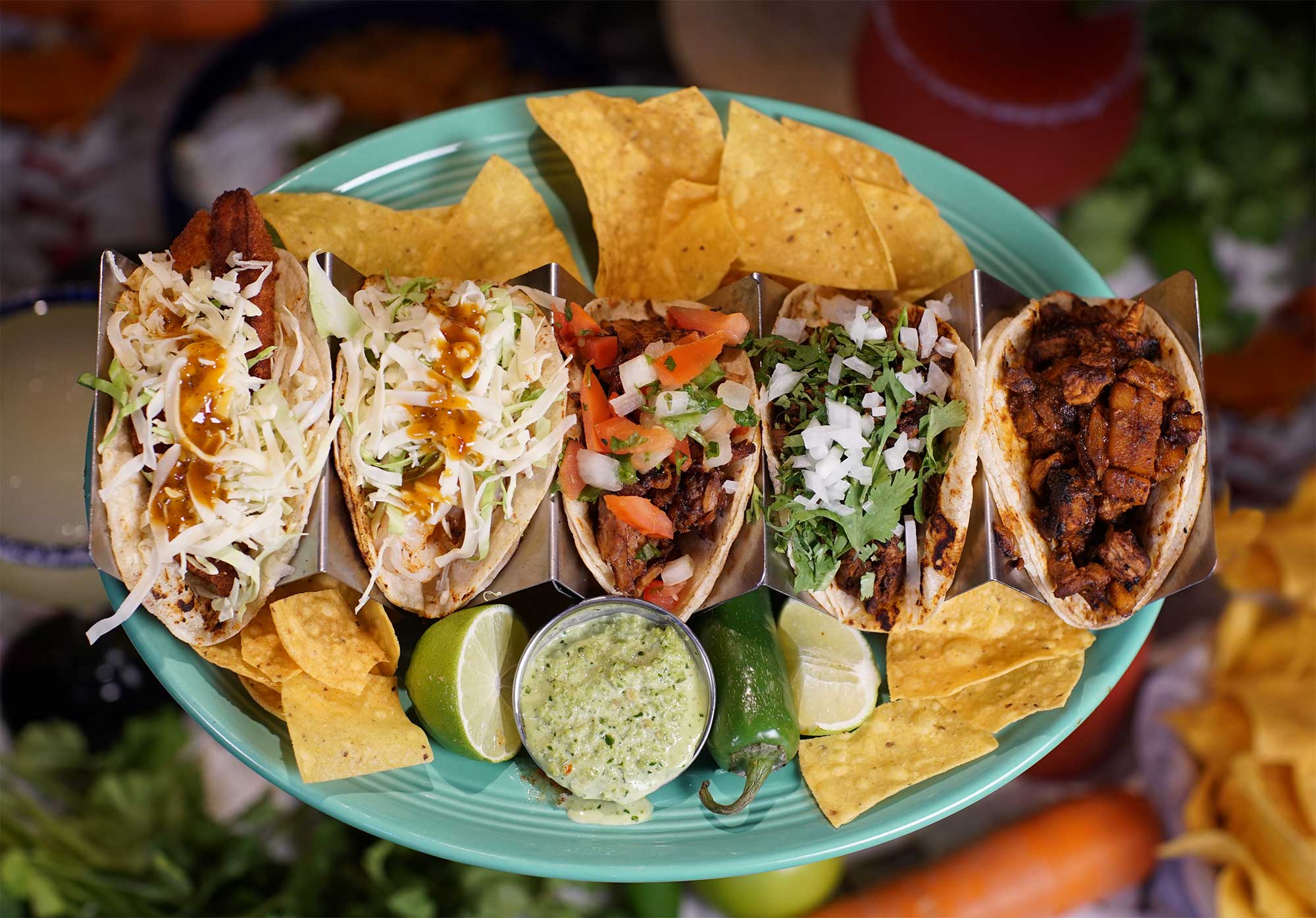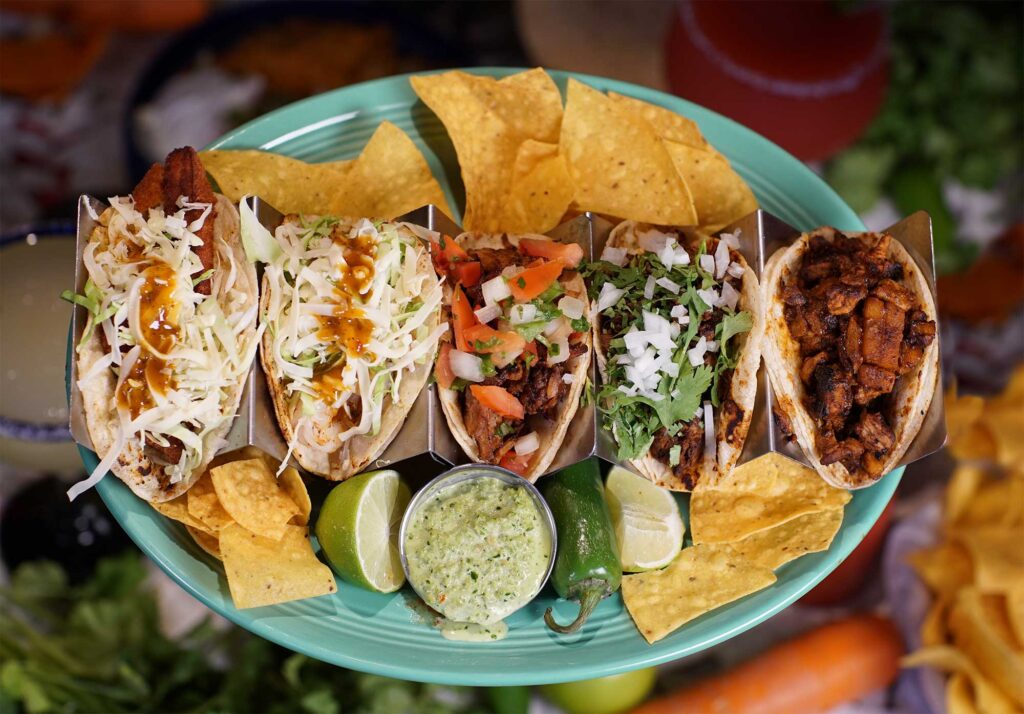 In Cancun you will find gastronomic establishments for all tastes and wallets. In addition to Mexican, there are American, Italian, French, Japanese restaurants, steak houses, grilled and seafood, and of course, fast food. There are many sidewalk establishments where you can taste such traditional dishes as tacos, burritos, tamales, and quesadillas.
Of course, there are plenty of gourmet restaurants.
In the hotel area, for example, they are designed more for tourists from North America. For authentic local cuisine you should go to the Old Town.
Both resorts boast a good selection of traditional Mexican cuisine, but Cancun is more aimed at the average tourist and offers a lot of affordable options for all tastes.
Features of vacation in Tulum and Cancun
Tulum:
The resort city of Tulum is considered an official eco-friendly tourist area committed to a healthy lifestyle, so you can find many eco-hotels and vegan restaurants here.
There are virtually no all-inclusive hotels here. Instead there are nice boutique hotels for every budget from $130 to $950 a week.
With its archaeological site of preserved Mayan sites, Tulum is ideal for experiencing Mexican culture and the special authentic atmosphere of the Yucatan Peninsula
Despite the calm and measured environment, life in Tulum can be quite active. The wide range of activities, from snorkeling to quad biking through the jungle, makes it easy.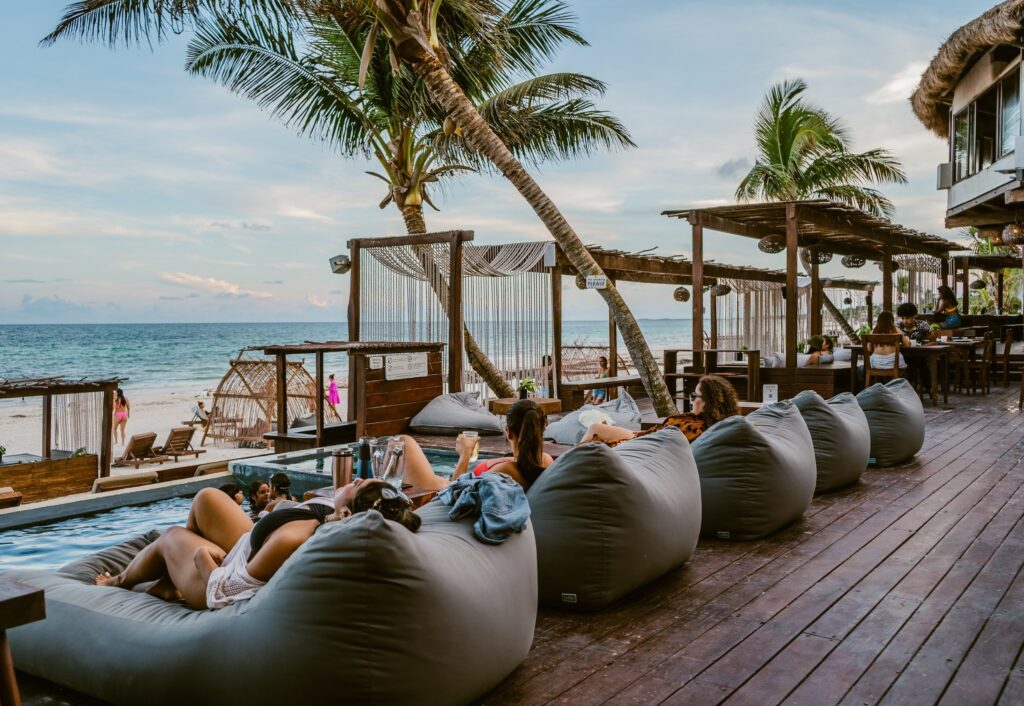 Cancun:
Cancun is a city designed exclusively for tourism, with not much local color.
Cancun is a leader among other Mexican resorts in providing a benchmark beach vacation with all the necessary amenities.
Due to the fact that the city is located on a long sandy strip, almost every hotel has a wonderful view of the sea and the beach is within walking distance.
The city is famous for its vibrant nightlife, and all the best nightlife in Mexico is concentrated here.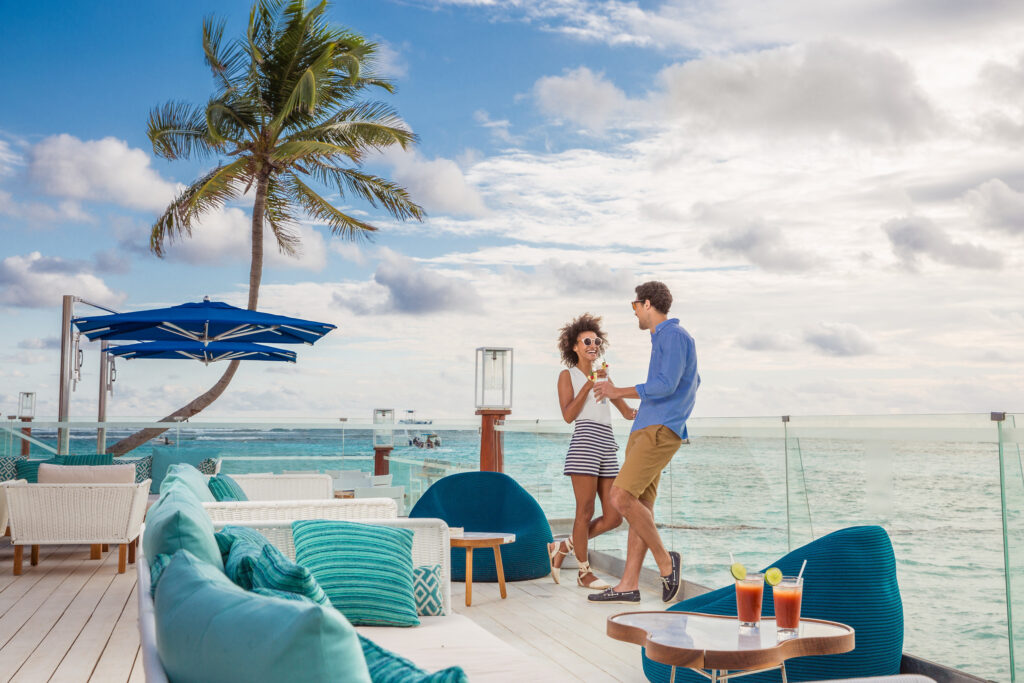 Well, choosing between Tulum and Cancun, it should be said that both resorts offer all conditions for a luxurious vacation that will be remembered for a long time.
Both Tulum and Cancun have a great range of accommodation options for all budgets, mesmerizing nature and many restaurants with Mexican cuisine. Both destinations allow you to experience the ancient traditions of Mexico, but of course, Tulum will be more spectacular in this regard with its preserved Mayan monuments.
Ultimately, the choice comes down to what you want to get out of your Mexican vacation.
If you like to combine a beach vacation with restaurants, nightlife, and entertainment, Cancun is the perfect choice. It's great for young people ready to party it up, but couples with kids and older people might not enjoy the buzzing atmosphere.
If you are supporters of quiet and relaxing vacation away from the bustling crowds of tourists, then pay attention to Tulum with its gorgeous tropical nature and beautiful secluded beaches.