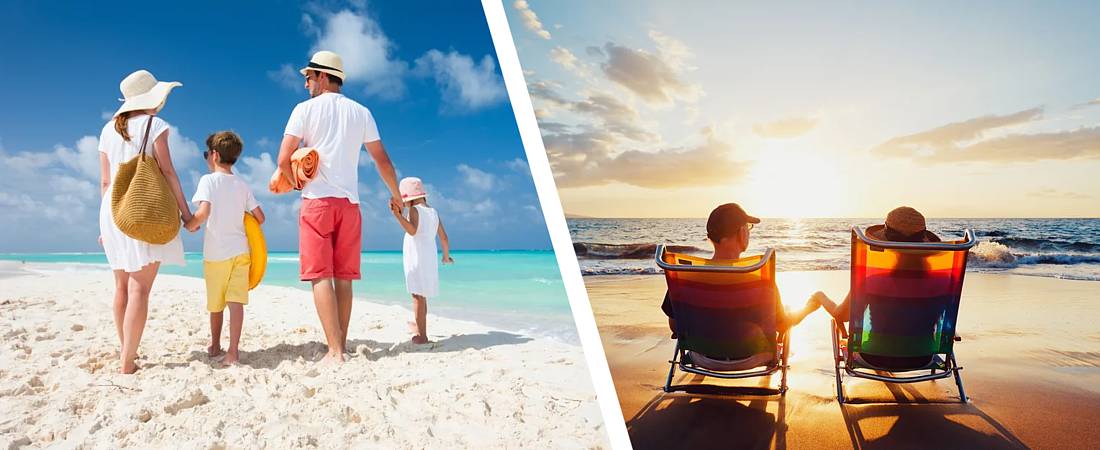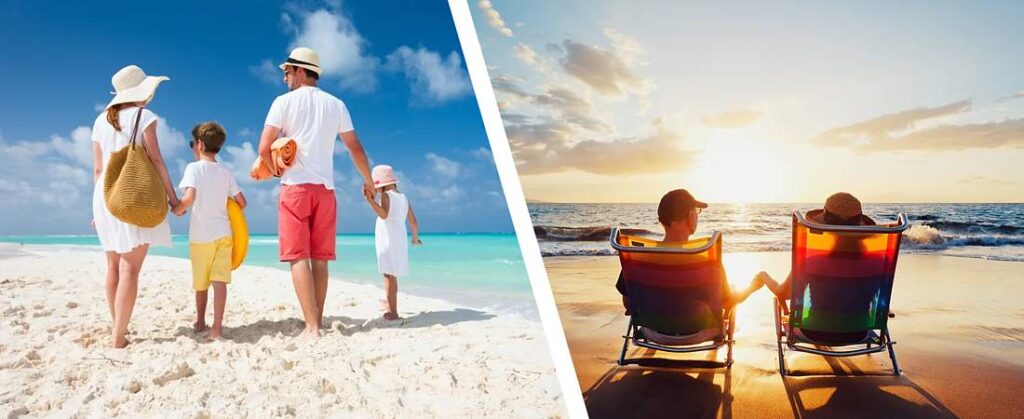 Both of these cities are top beach vacation destinations in Mexico. They have both chic all-inclusive resorts and small apartment hotels, so there's an ideal option for everyone.
Cancun and Puerto Vallarta have both similarities and strong differences.
In this article we will cover different aspects of vacationing in these beautiful cities and make conclusions on each point, so you can decide where to spend your next vacation.
Brief information about the cities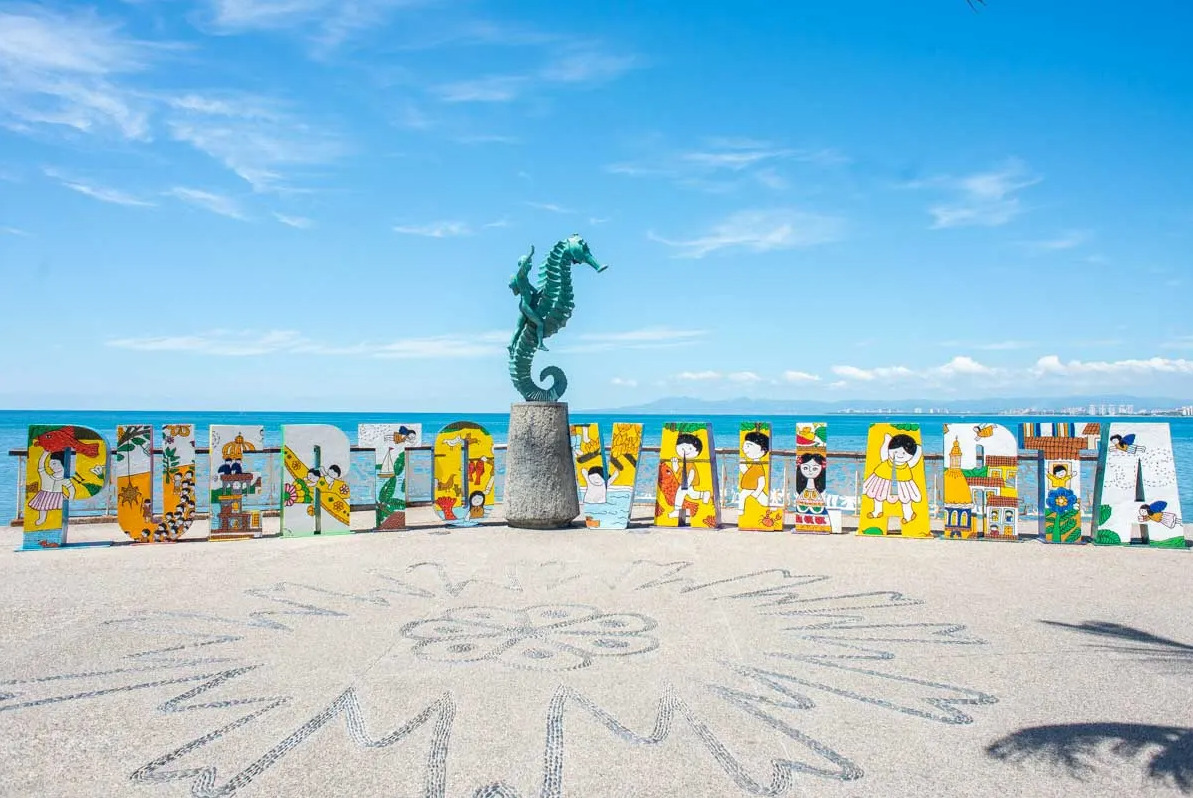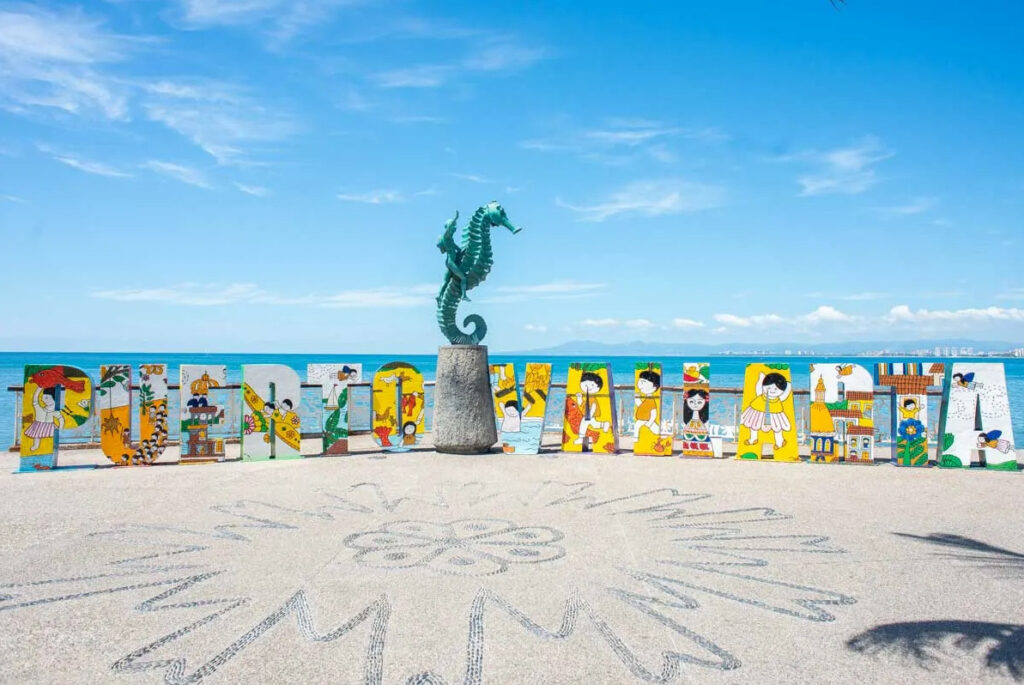 Puerto Vallarta is located in the state of Jalisco on the west Pacific coast of Mexico.
This makes it the most convenient destination for those living on the west coast of the United States. The city is washed by the azure Bay of Banderas and surrounded by the green Sierra Madre Mountains. Just north of Puerto Vallarta, in the state of Nayarit, is Nuevo Vallarta (New Vallarta), also a well-known beach vacation destination. Some visitors find Puerto Vallarta to have a more authentic atmosphere and more Mexican flavor than Cancún. And the city center charms with its colonial style with old buildings and cobblestone roads, art galleries and small stores.
Cancun, on the other hand, is located in the eastern part of Mexico on the Yucatan Peninsula, which is washed by the Caribbean Sea.
Therefore, its geographical location is more appealing to those who live in the East and Midwest. The city consists of the Hotel Zone and the Historic Center, which are 12.5 miles apart. Cancun is part of the ancient Mayan civilization and is considered the gateway to El Mundo Maya («the Mayan world»), so there are many historical and natural attractions in the surrounding area that can be visited as part of day tours. Yucatán also has a local bus system for adventurers and it is possible to rent a car to explore the region freely.
Climate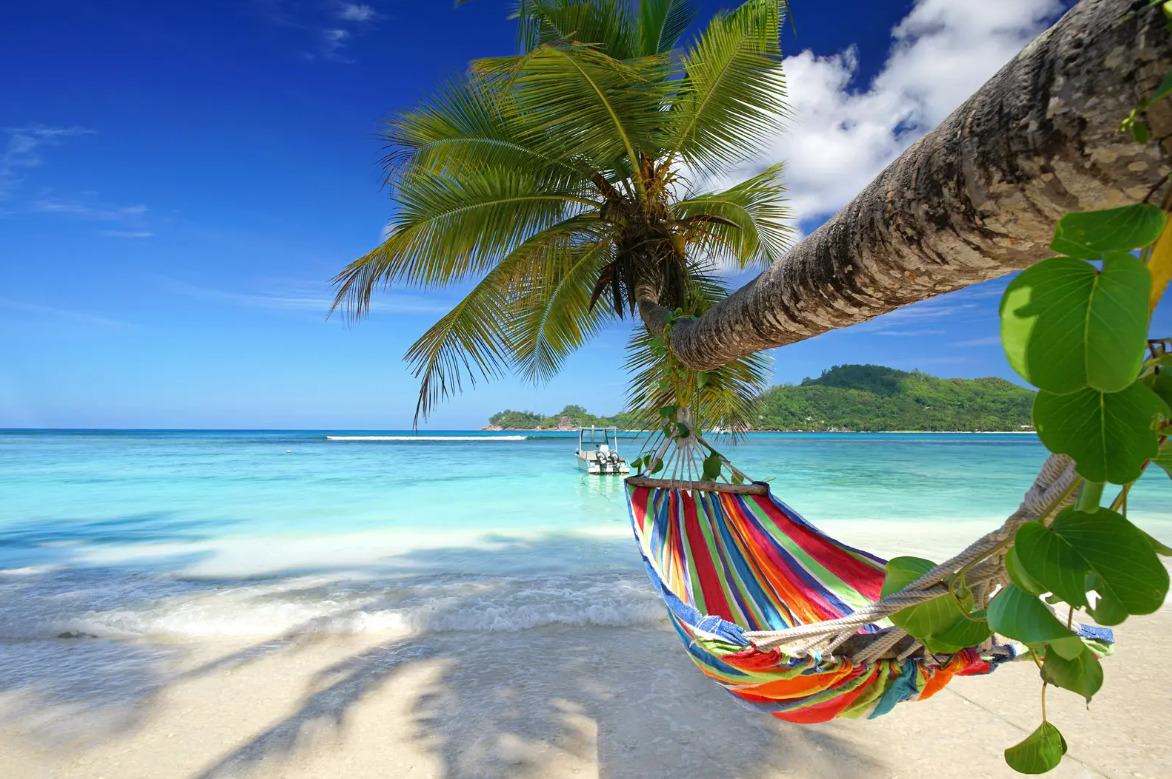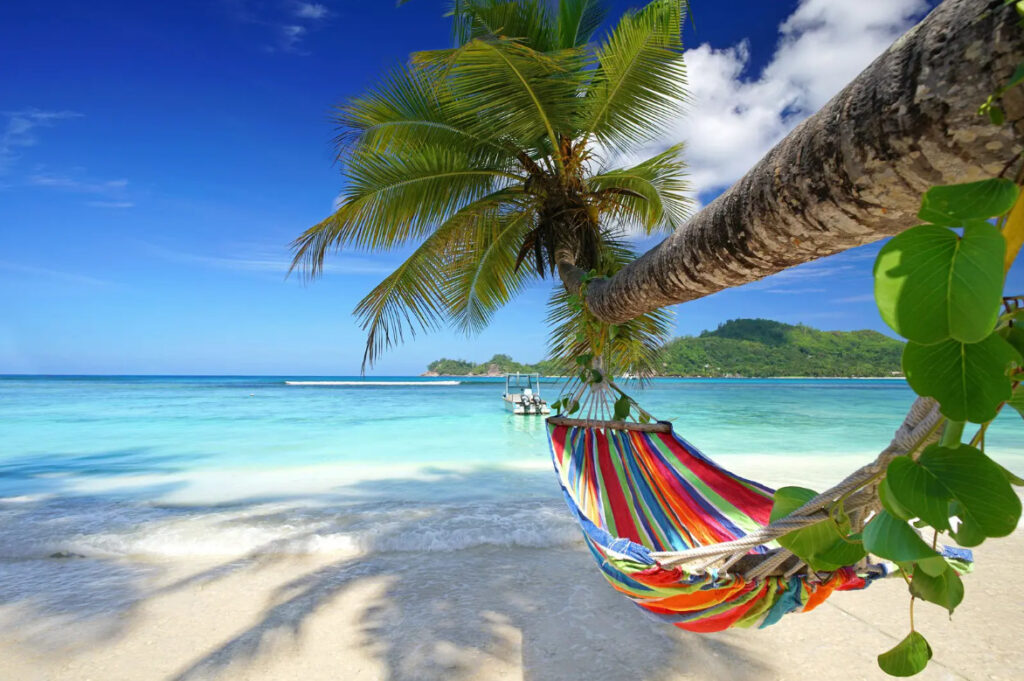 Don't be fooled by Puerto Vallarta's location on the Pacific Oceans' cosat – it has a tropical climate similar to that of Cancun.
However, the rainy season in Puerto Vallarta tends to be shorter than in Cancun: June through October. Unlike the U.S., where hurricanes rarely hit the Pacific coast, Mexico can get a lot of hurricanes.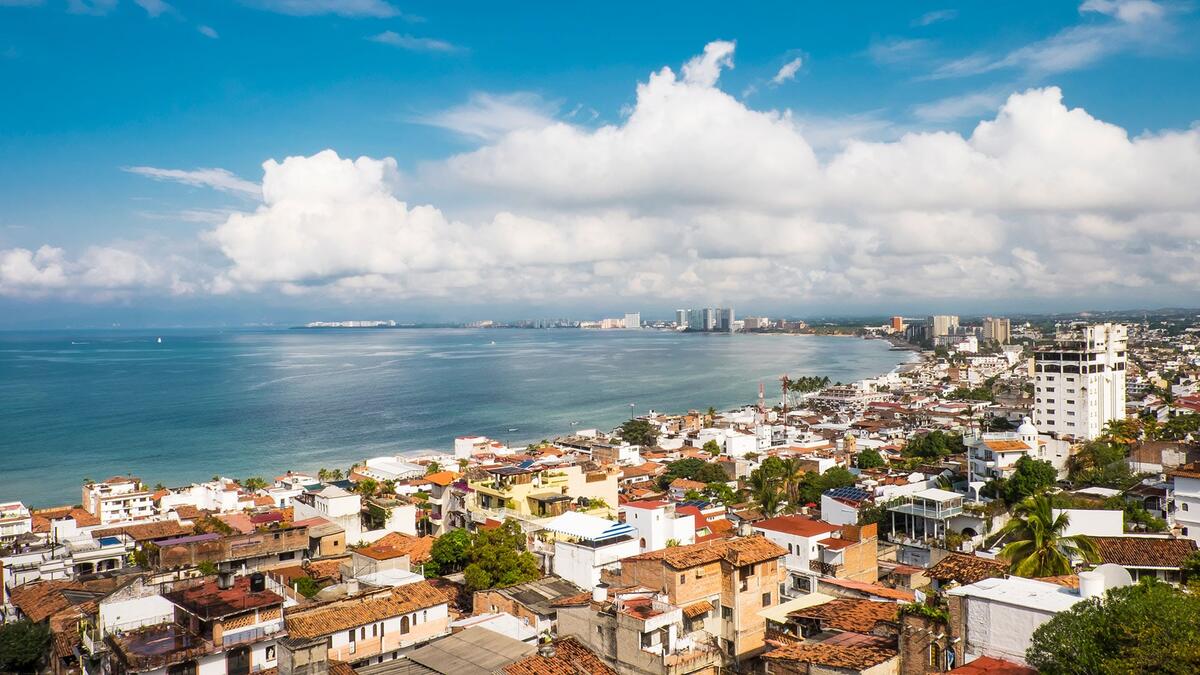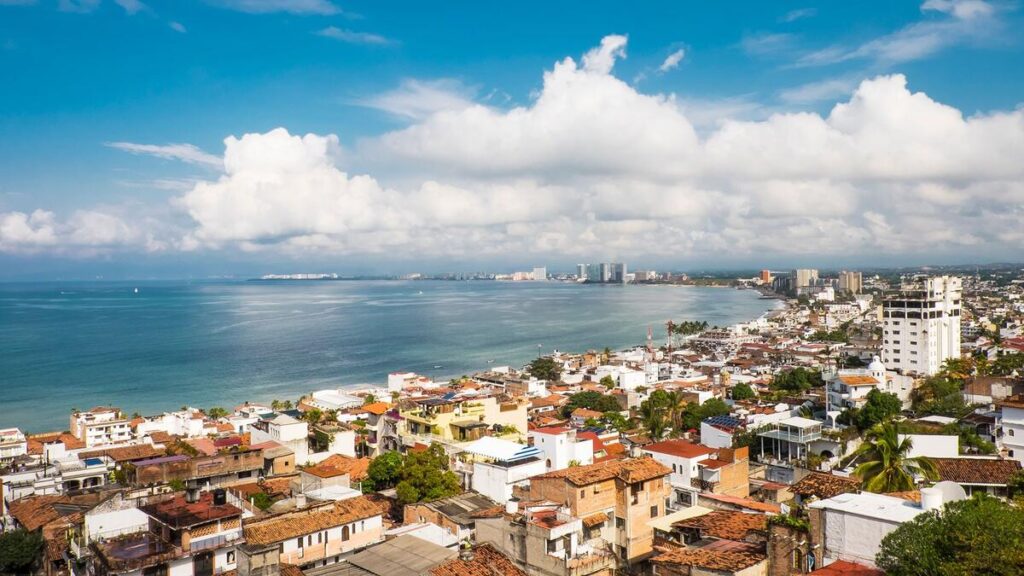 If you want hot weather and clear skies, the best time to visit Puerto Vallarta is from January to May. Temperatures usually stay around 75 °F with very little precipitation. Evenings can be cool, with average temperatures dropping to 60 °F.
The worst time to visit Puerto Vallarta is from July to September. This is the rainy season, which is definitely not to the liking of those who want to bask in the sun every day.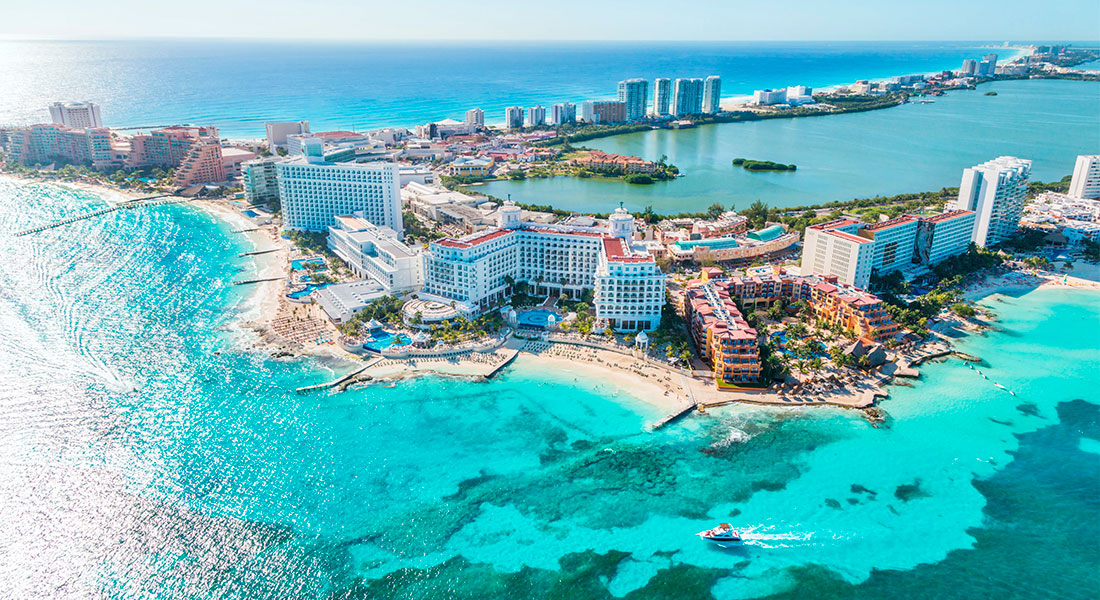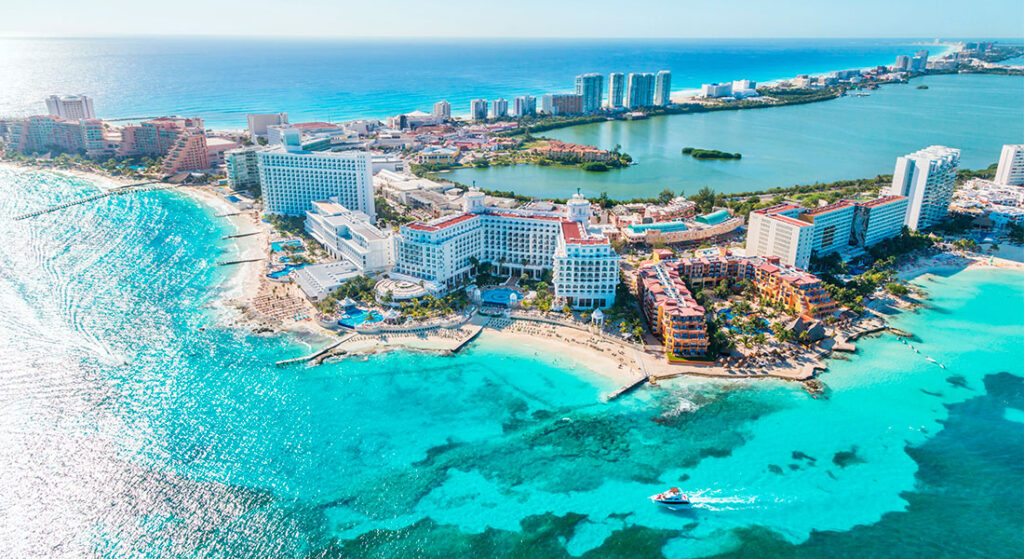 The climate in Cancun is subtropical. This means that there are two seasons: the wet season and the dry season with average temperatures of 80 °F and 90 °F respectively. The weather in Cancun can be unpredictable, making it difficult to plan a trip to this city. There can be a heavy downpour and clear skies on the same day.
The best time to visit Cancun are the dry months of January through April. The skies are sunny and the lowest humidity is in April and May. But keep in mind that during spring break crowds of tourists come here.
The worst time to visit Cancun is during the humid summer period from May to September. Technically, this is hurricane season in Cancun, and September is the rainiest month of the year. However, during this time, airfare and hotel prices drop dramatically.
Summary: In terms of temperature, Cancun is usually hotter than Puerto Vallarta – perfect for those who want to bask in the sun! However, Cancun does have longer rainstorms than the Pacific Ocean coast.
Beaches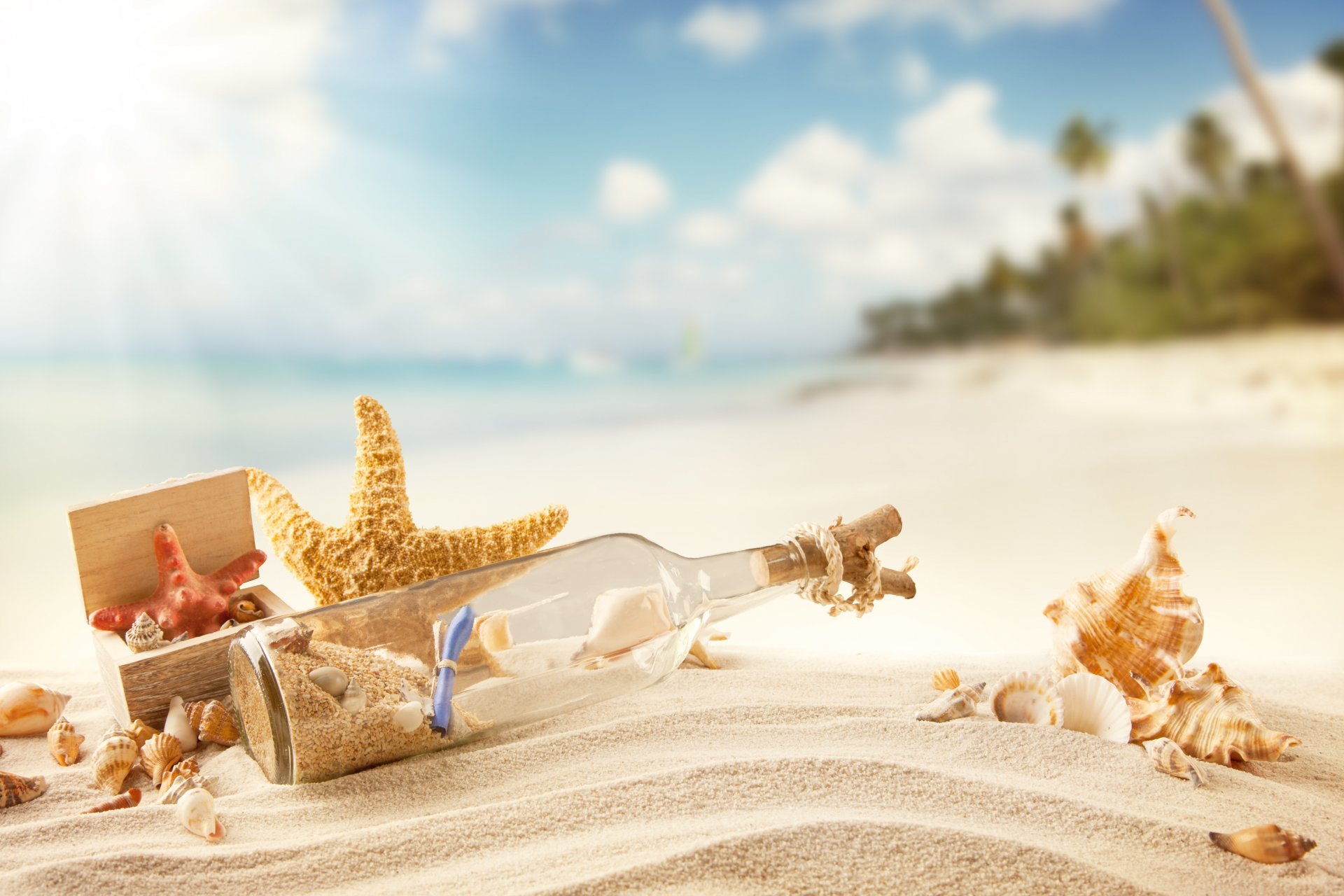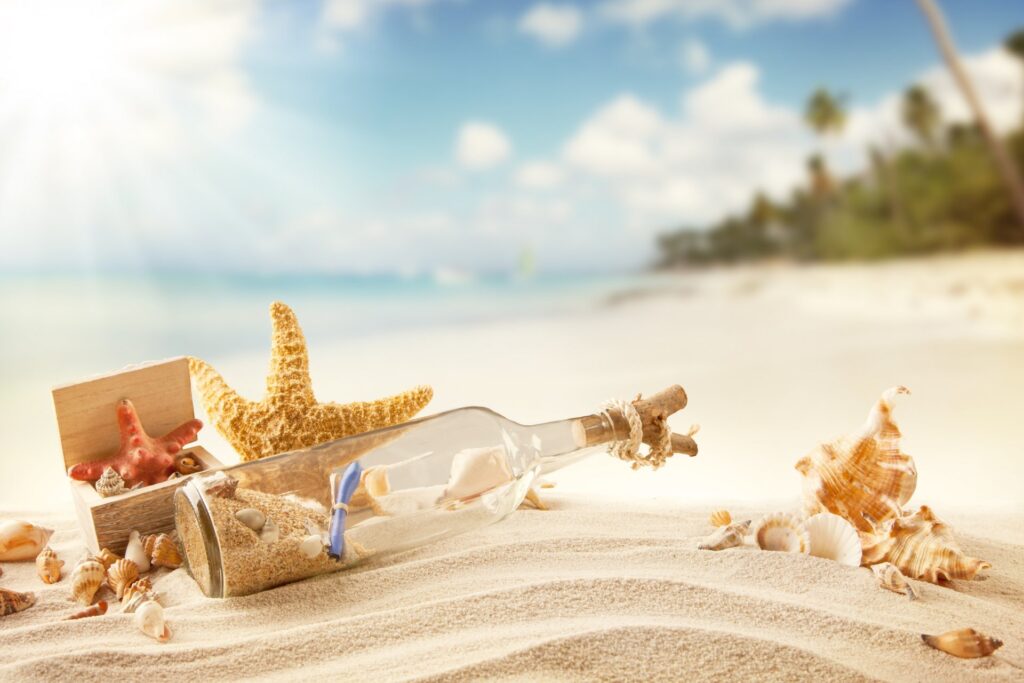 How can you compare two tropical destinations without talking about beaches? For starters, Cancun is on the Caribbean coast, which means its beaches are washed by calm, turquoise waters. Puerto Vallarta, on the other hand, is located on the Pacific coast of Mexico, so waves can be quite strong there.
Let's take a closer look at the beaches.
What are the beaches in Puerto Vallarta?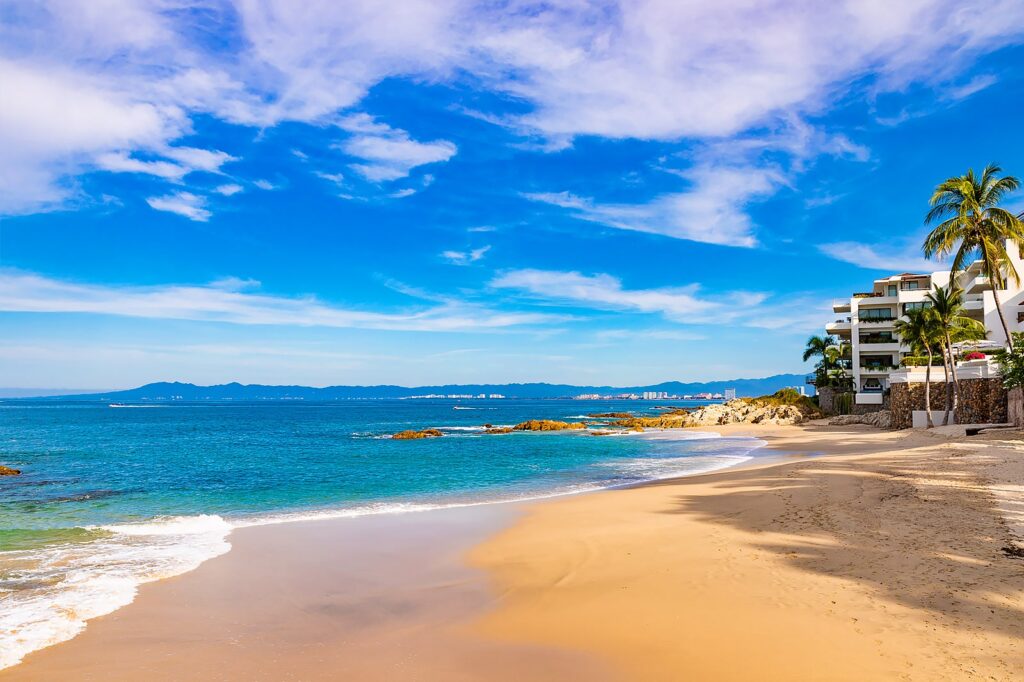 While Cancun is famous for its white sand beaches, it's the golden sands around Banderas Bay that have drawn beachgoers to Puerto Vallarta for decades. Surfers love to get out with their boards on Puerto Vallarta's Pacific waves as much as tourists love to splash around in them, and it's also one of the best places in the country for diving.

You can also watch whales in the bay from December to March and sea turtles from May to October looking for a place to nest.
What are the beaches in Cancun?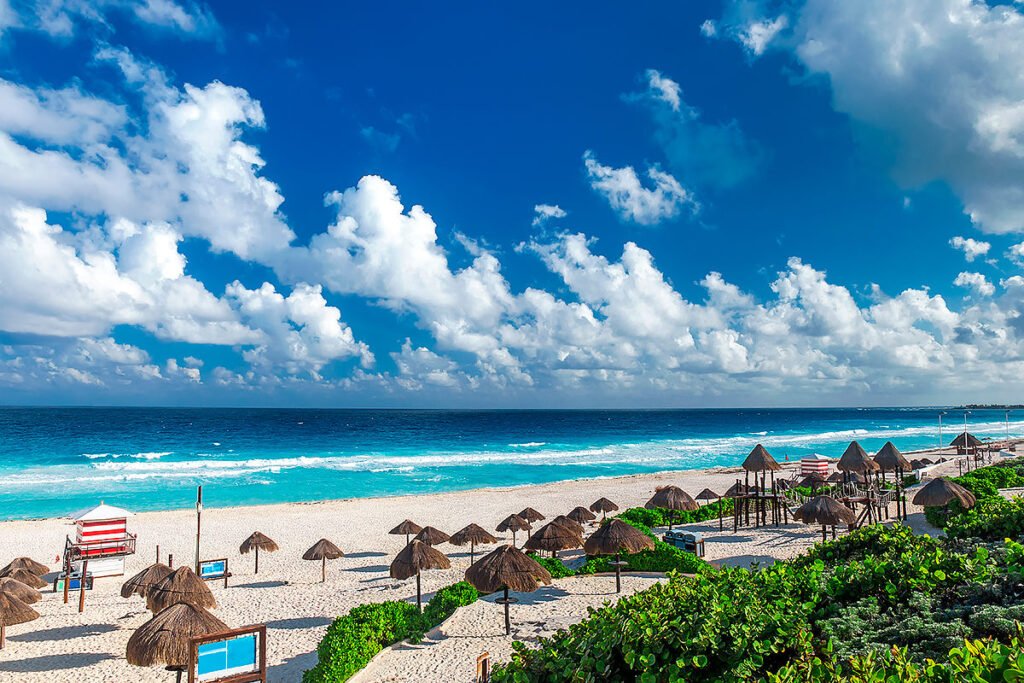 Looking out over the bright blue waters of the Caribbean Sea, Cancun's beaches are some of the most beautiful in the world. They are crowded with hotels and beach resorts and attract thousands of tourists from all over the world each year. Visitors to Cancun's beaches can count on plenty of activities to keep them busy, from swimming and just sunbathing to windsurfing and snorkeling.
The most famous beaches in Cancun are Playa Norte, Playa Delfines and Costa Mujeres.
Also not to be missed are the other popular places along the coast, the Sian Ka'an Biosphere Reserve and Playa Paraiso.
Conclusion: Cancun slightly wins over Puerto Vallarta with its amazing length of beaches. There are a lot of them and for all tastes. Although you may encounter a lot of tourists and noisy companies, you can always find a free and quiet place.
Entertainment
Entertainment in Puerto Vallarta:
You'll find a huge variety of things to do in Puerto Vallarta.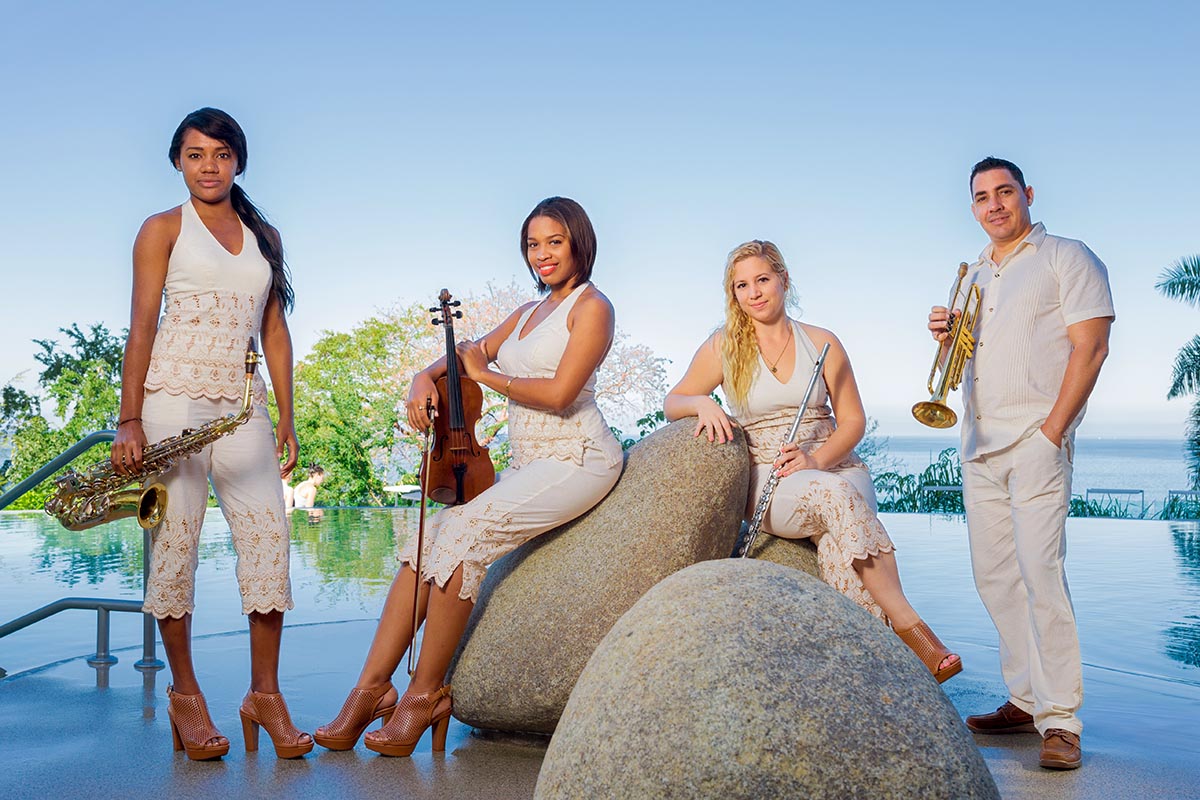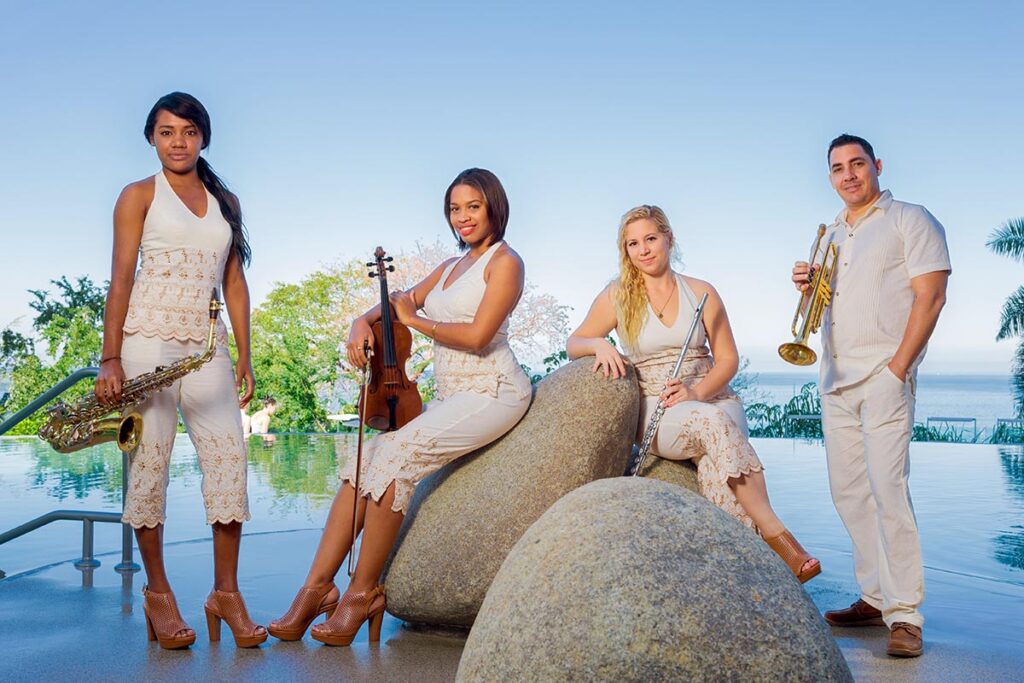 Stroll through historic neighborhoods with colonial architecture and cobblestone streets.
You can visit the parish of Our Lady of Guadalupe or other cultural and religious sites.
Relax and swim at the beautiful beach of Los Muertos. It is also surrounded by many restaurants and beach bars and has spectacular sunsets.
Have dinner at one of the many themed restaurants and come to a party at a bar or club.
If you like unusual experiences, Puerto Vallarta offers swimming with dolphins in their natural habitat.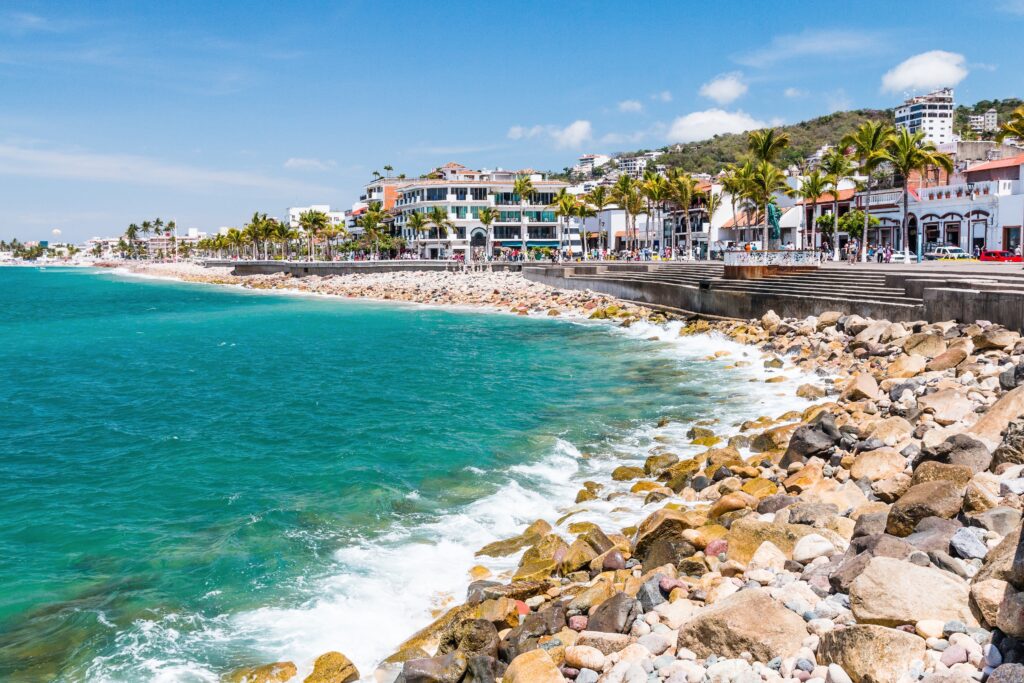 Visit several observation decks overlooking the entire Bay of Banderas.
Surfing enthusiasts can practice the sport at one of the many beaches known to surfers around the world.
For culture lovers, a delightful way to spend an evening is a stroll along the Malecon promenade. Along the street are dozens of sculptures by various artists.
To feel like a pioneer, visit the Vallarta Botanical Gardens or one of the nine golf courses.
Entertainment in Cancun: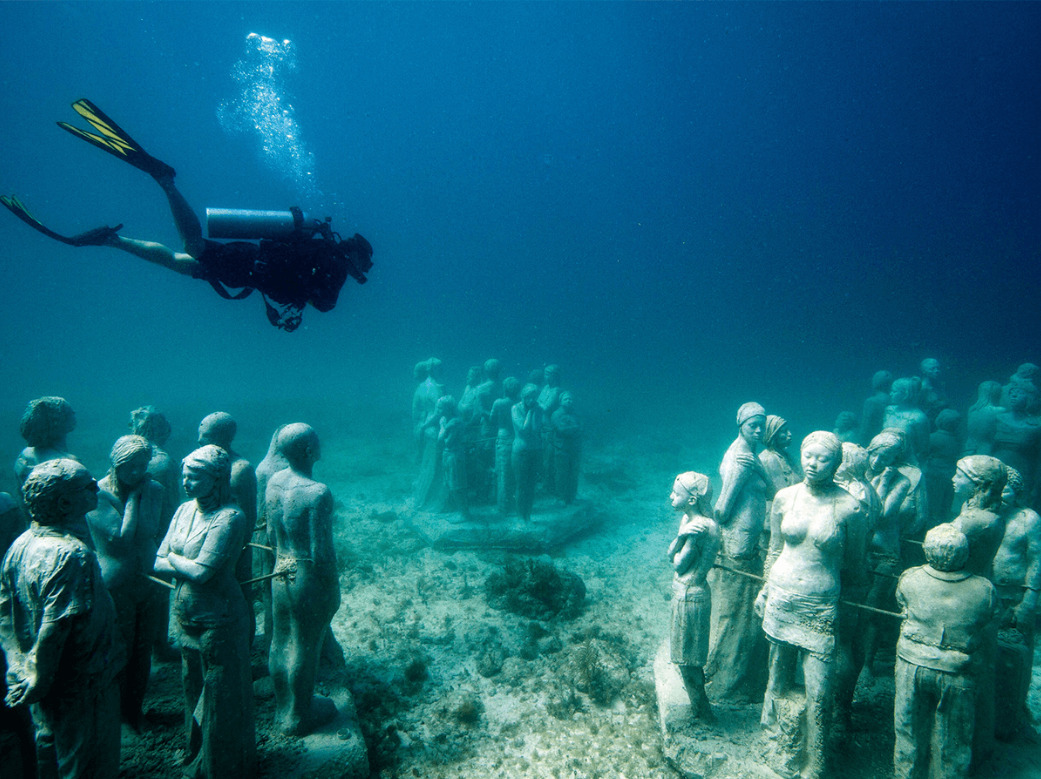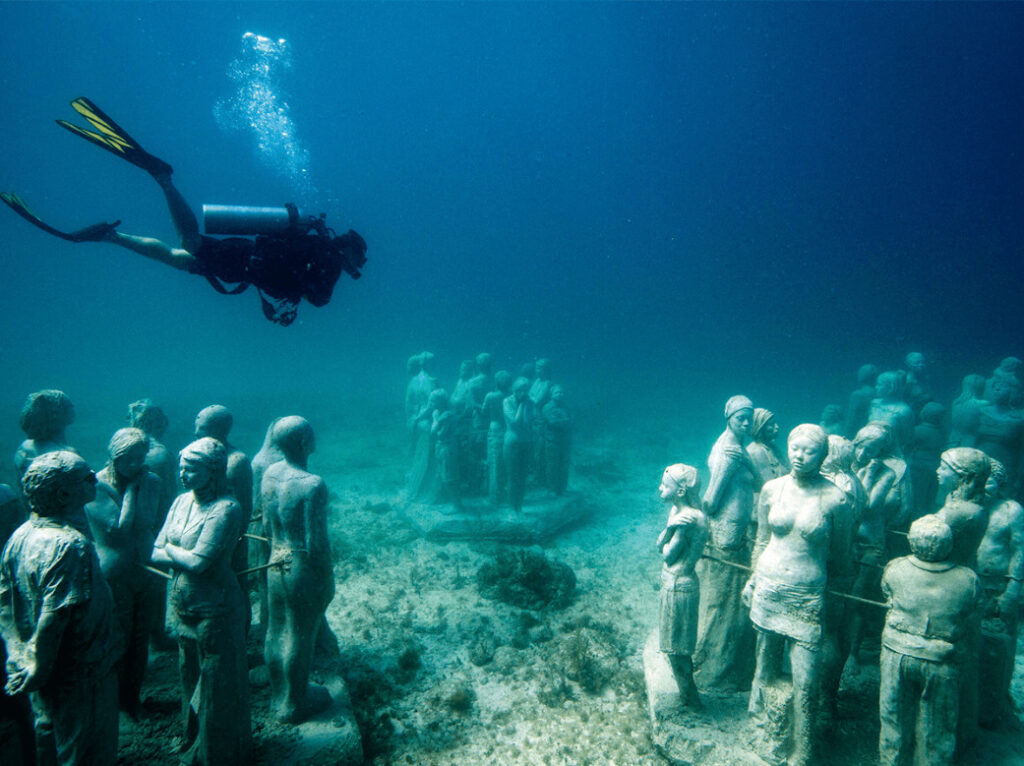 You can spend credit card balances at La Isla and Luxury Avenue malls.
Snorkeling and diving enthusiasts must visit the Underwater Museum of Art (MUSA). There you will see about 500 underwater sculptures of life-size cars, people and other works of art. They are all covered with coral and serve as artificial reefs.
Ziplining and sunset cruises complement the many nonbeach activities in Cancun.
Conclusion: Puerto Vallarta beats Cancun in terms of entertainment, if you compare the city only to Cancun. But if we consider Puerto Vallarta against the entire Riviera Maya? That's what we'll talk about next.
The outskirts of Puerto Vallarta: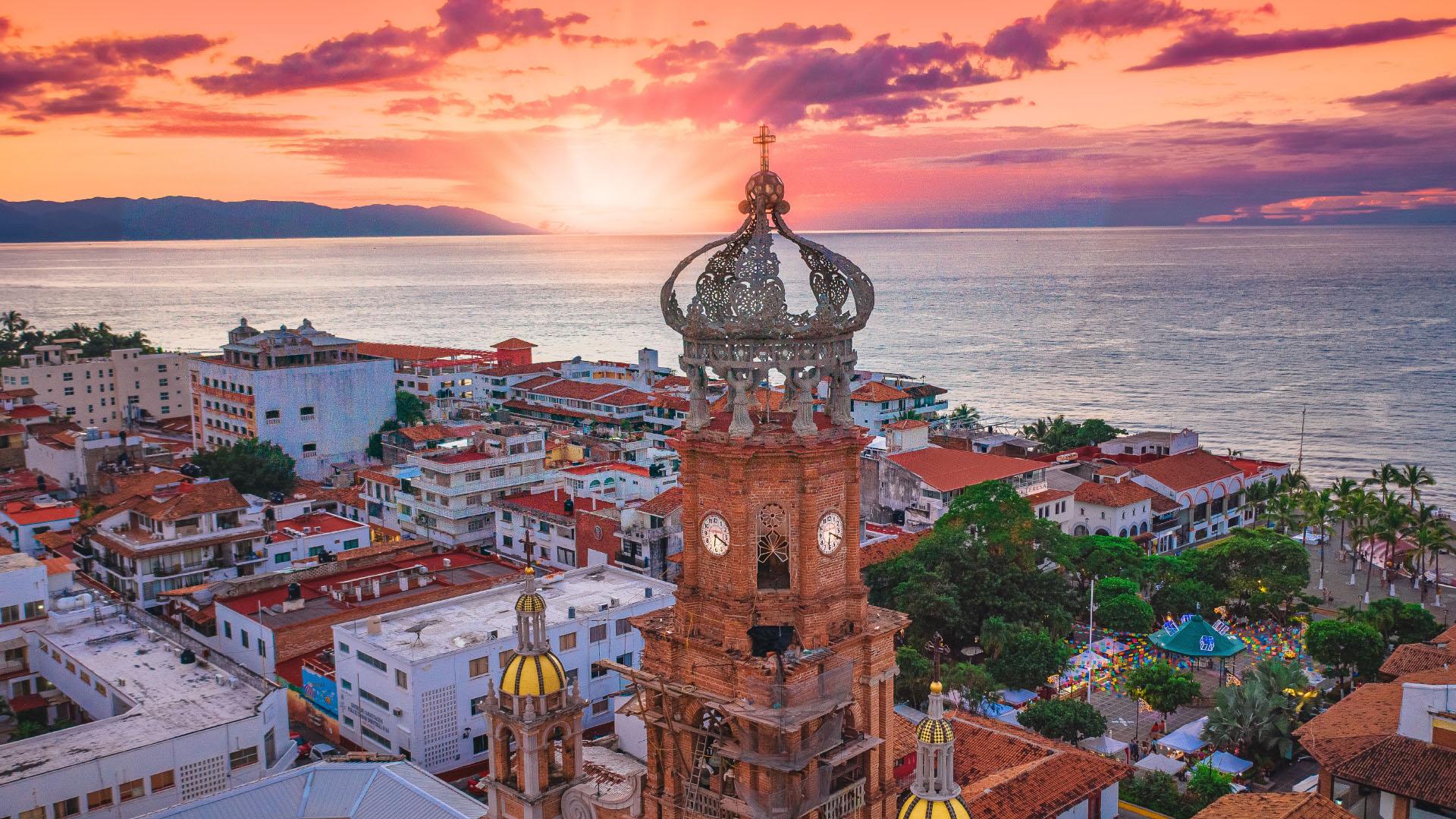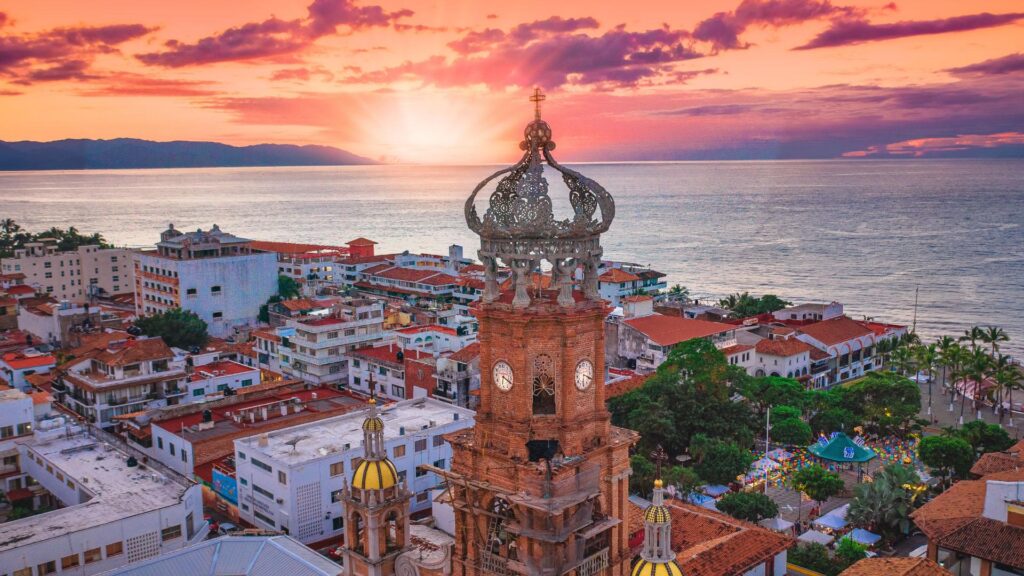 You can take some great day trips from Puerto Vallarta and explore the area around Banderas Bay.
Go snorkeling on Marietas Island a few kilometers from the city.
You can visit the towns of Sayulita or San Pancho in the state of Nayarit.
Or go to one of the secluded beaches south of Puerto Vallarta.
Just outside the city limits you can walk through the jungle and take a zip-line ride over the trees.
The outskirts of Cancun: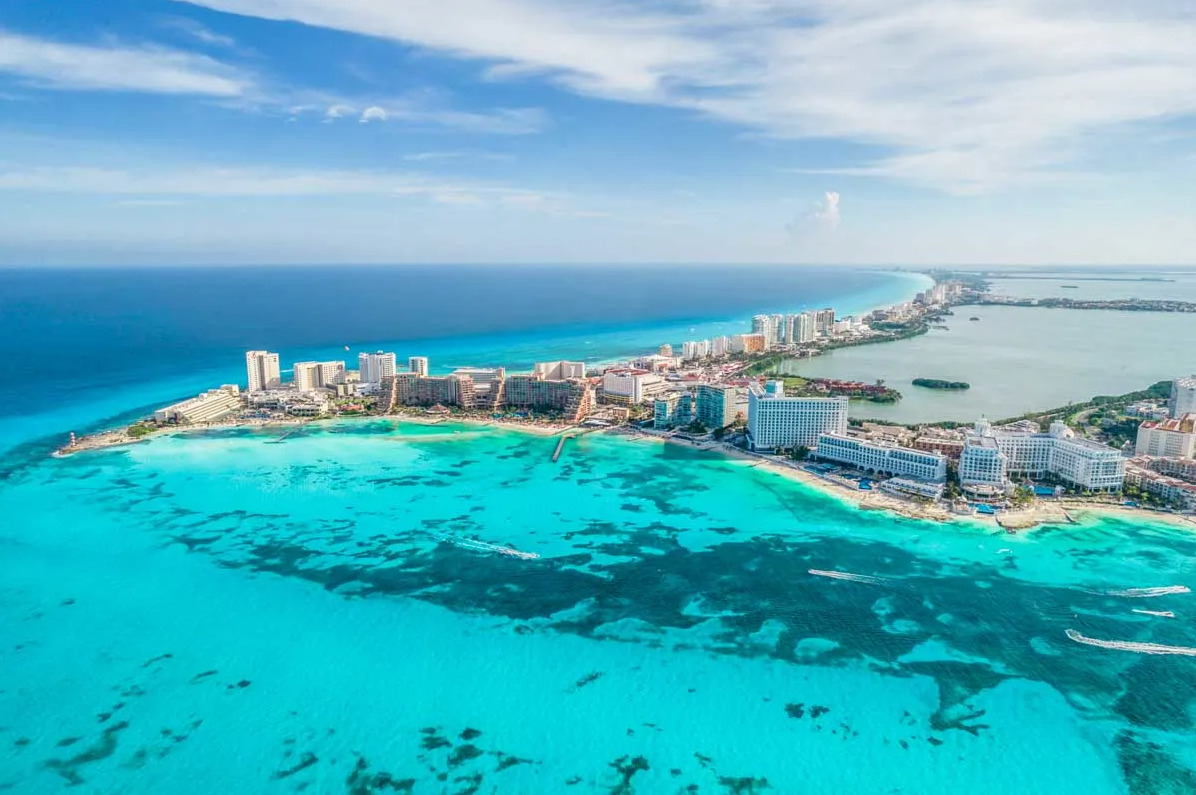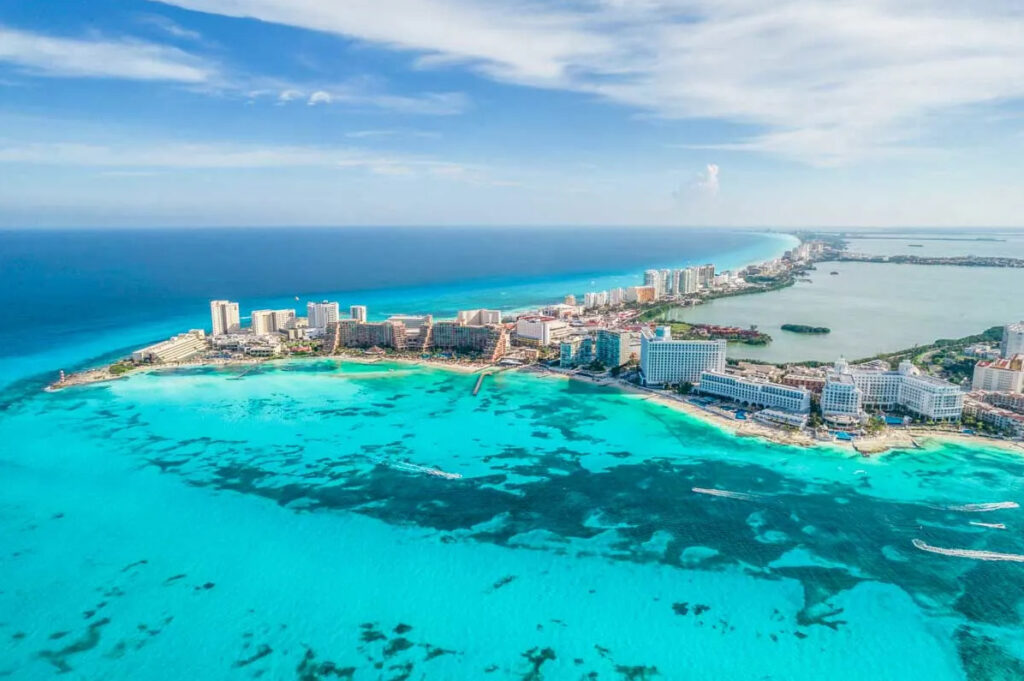 In the Riviera Maya area, south of Cancun, there are many options for where to go to diversify your beach vacation.
If you are interested in history and archaeology, you will definitely want to explore some of the amazing Mayan ruins. Don't miss the UNESCO World Heritage Site of Chichen Itza (a great day trip from Cancun). Or the impressive ruins of Tulum, built overlooking the sea (about a 2-hour drive from Cancun).
The area around Cancun is also known for its beautiful cenotes. You can swim in them, snorkel, scuba dive or jump into them from a rock.
You can go snorkeling next to the turtles in Akumal.
Experience thrills at Xplor Adventure Park (ziplining and more), spend a day at Xcaret Eco-theme Park, and swim the lazy river at Sian Ka'an Biosphere Reserve.
You can take a full day ferry to the island of Cozumel.
There's also Isla Mujeres, a small island just a 25-minute ferry ride from Cancun. Rent a golf cart there, relax on the white sand beaches, admire the colorful Crayola House and stroll along the picturesque Punta Sur Coastal Trail.
To top it off, you can also swim with whale sharks – on the tiny island of Holbosch north of Cancun.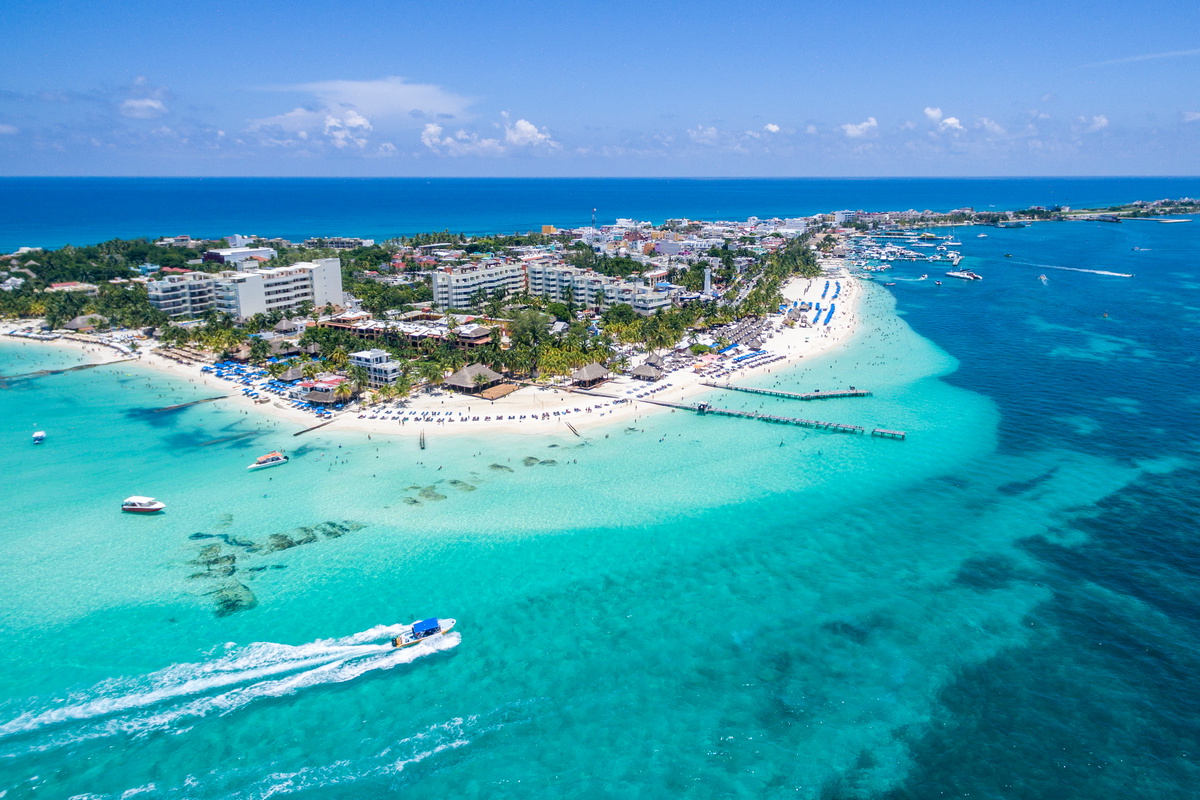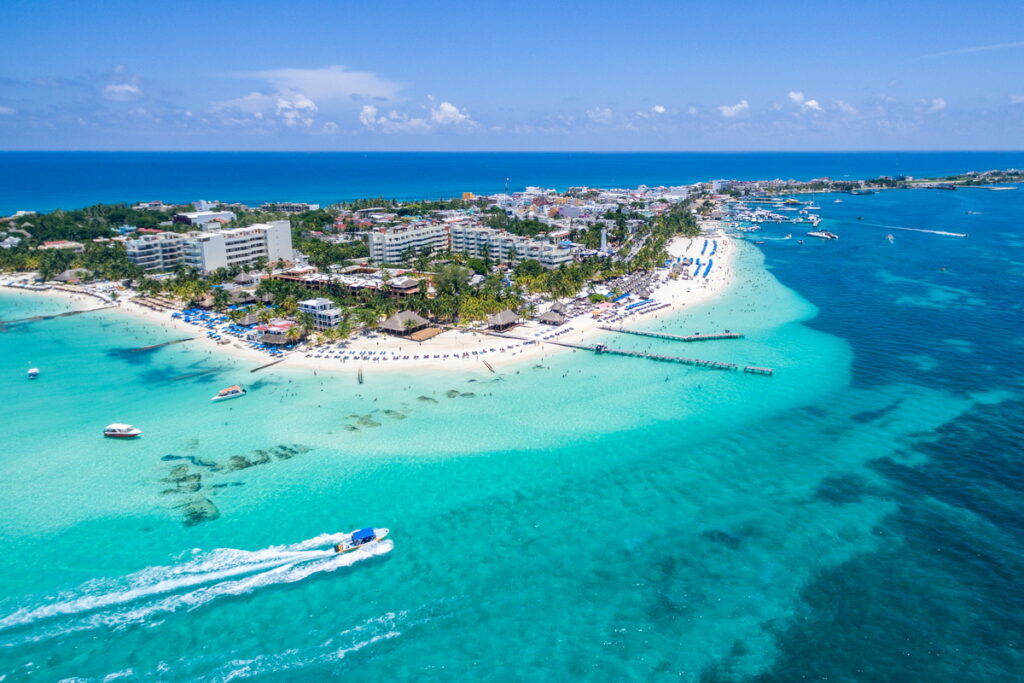 Conclusion: Cancun and the Riviera Maya cover a larger area than Puerto Vallarta and its surroundings. If you like to be active during your vacation and explore as much as possible, Cancun offers many activities. So, only if you are not interested in surfing or golf, it is better to choose the Riviera Maya for a long trip.
Nightlife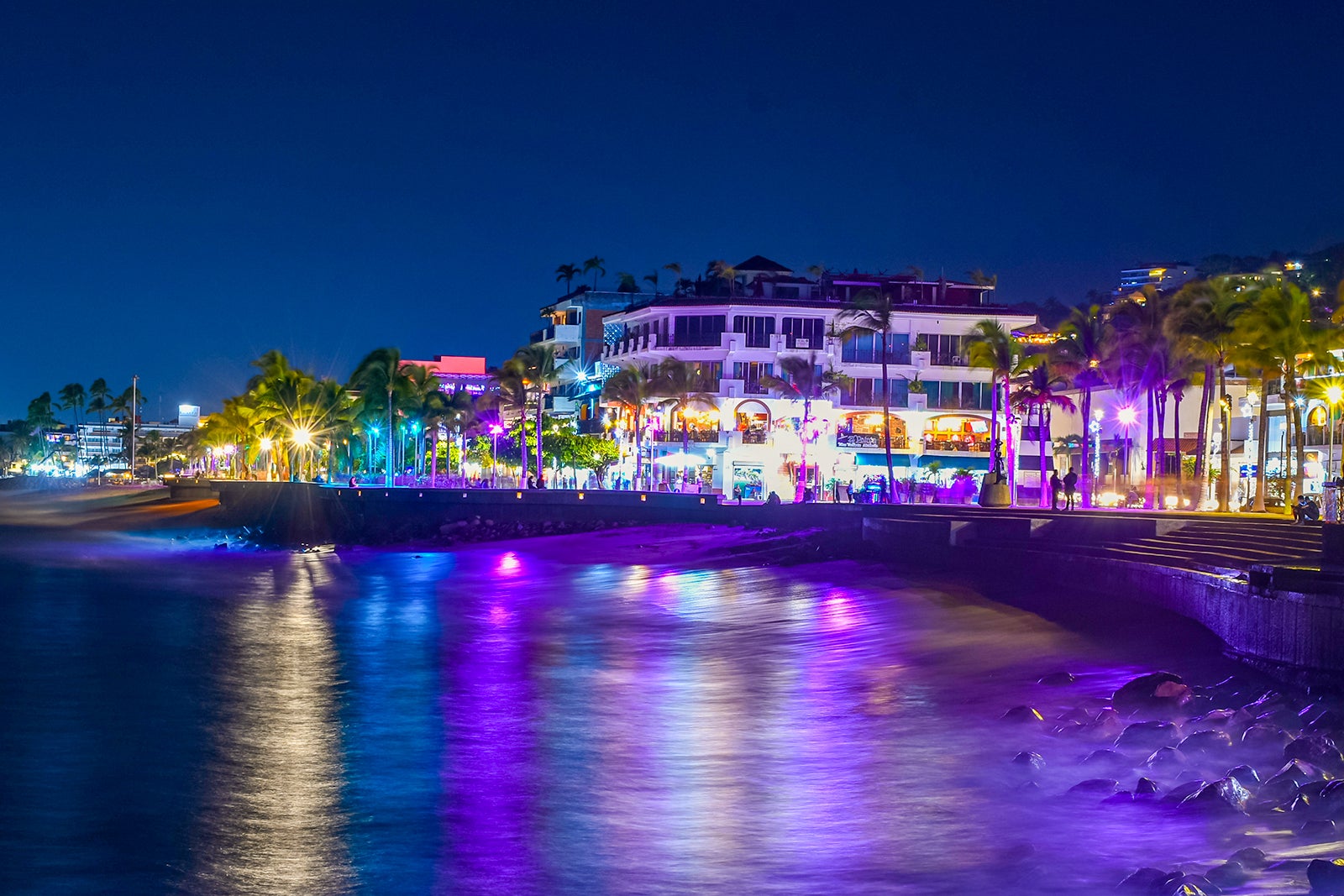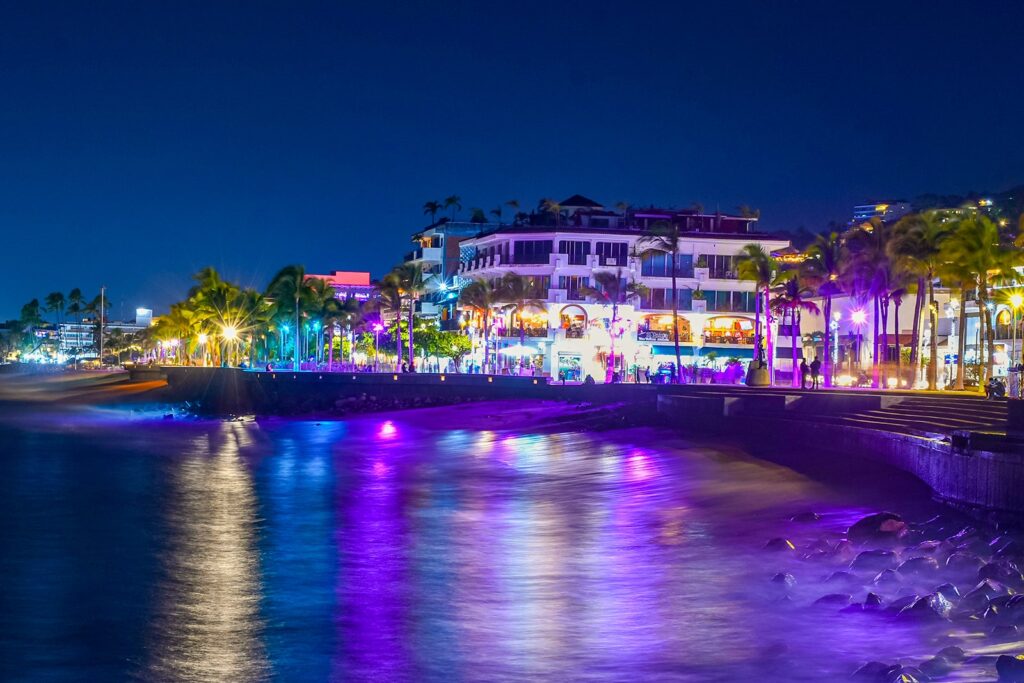 Puerto Vallarta is not the flashiest place to party in Mexico, but there are still plenty of great bars and clubs, so you won't go to bed too early. Puerto Vallarta's nightlife is mostly concentrated in the Zona Romantica, Centro, and along the Malecon promenade, which are also good places to hang out. Expect live music to grace your evenings as much as refreshments or spinning on the dance floor.
What makes Puerto Vallarta's nightlife unique, however, is the nation's largest concentration of establishments catering to the LGBTQ+ community.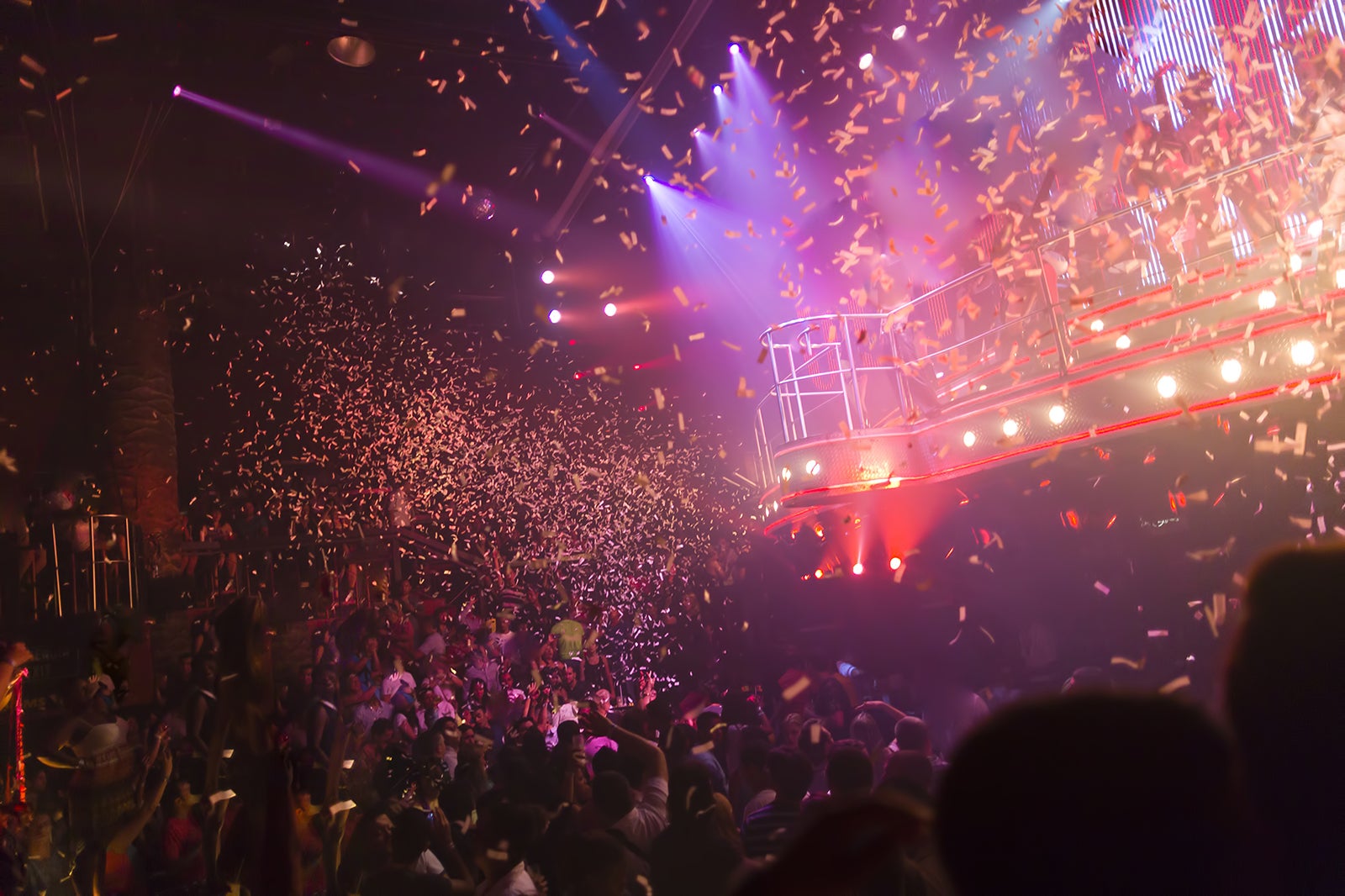 Cancun's nightlife is also unparalleled. In March and April, spring breakers take over the hotel area and the city center and head out to the raucous parties.Burning nightclubs like Coco Bongo Cancun (with Cirque du Soleil-style shows), Congo and Mandala draw crowds of party-goers. Their raves last from night to morning. And luxury resorts have their own bars and lounges; some have high-rise nightclubs.
They host theme parties, foam parties, and various competitions for partygoers.
Conclusion: Cancun wins on this point! The sheer amount of nightlife and their level of fun is unbeatable, especially during spring break. But for those looking for inclusivity, the parties in Puerto Vallarta are more comfortable.
Hotels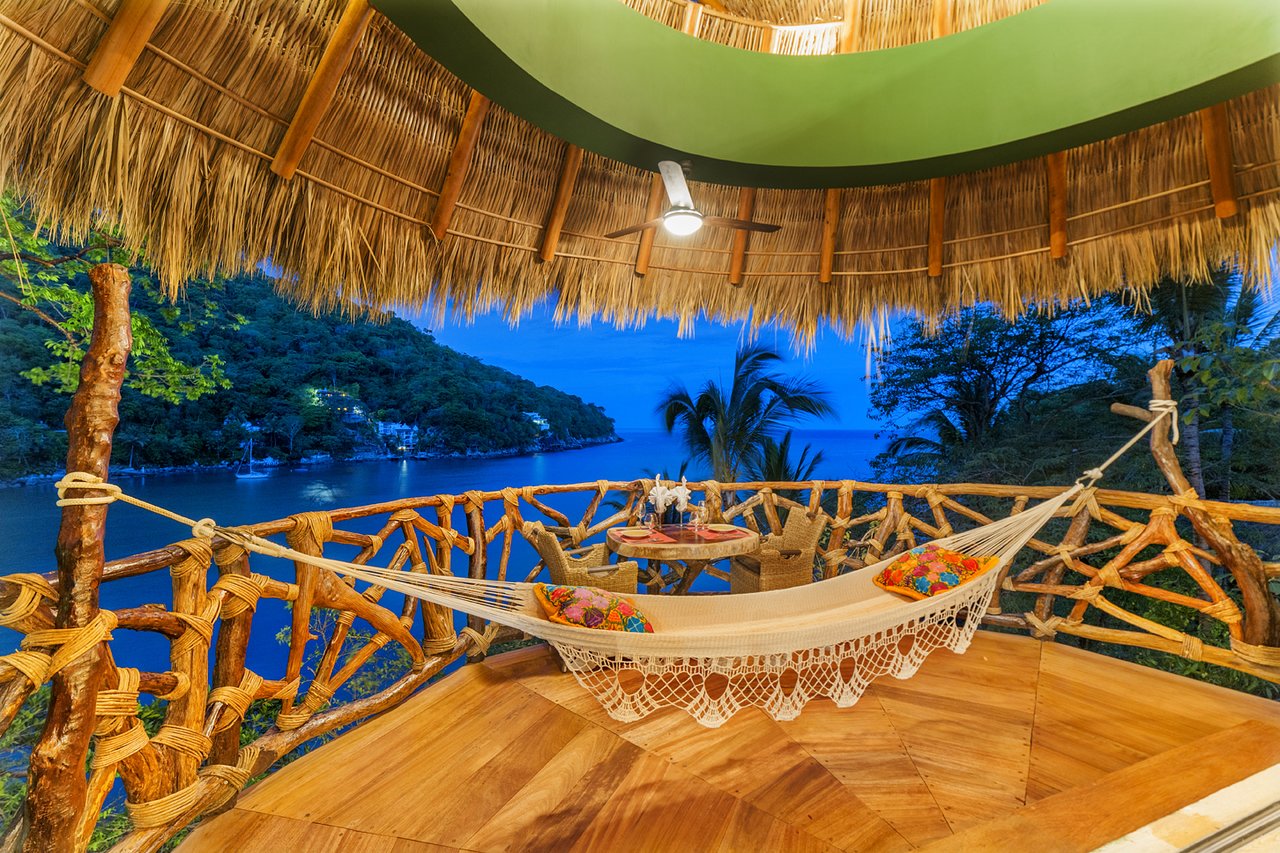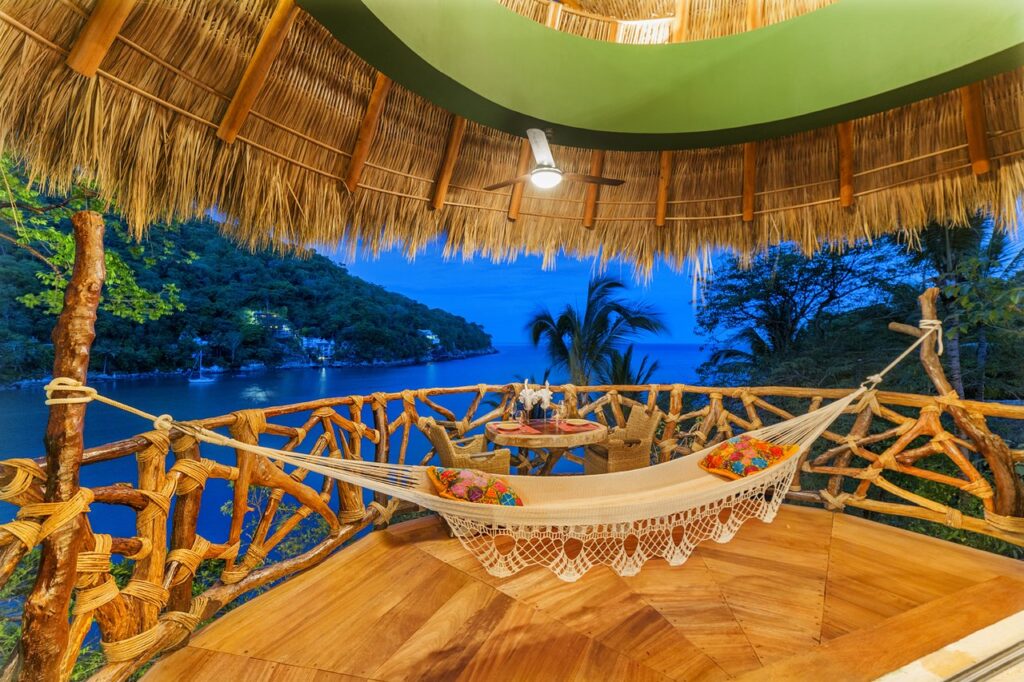 Many things are beautiful in Mexico, including hotels. Both Cancun and Puerto Vallarta have some of the best hotels and resorts in the entire country, and choosing between them based on the variety of resorts makes the decision almost impossible. Nevertheless, let's look at some of the differences.
In Puerto Vallarta you will find many fine hotels, but they are more likely to be small boutique hotels than chic, huge resorts like those in Cancun. Because Puerto Vallarta's charm is based on the fact that it is truly Mexican, you will encounter many local features. If you want something a little more secluded and authentic, Puerto Vallarta will appeal to you a little more. That said, there are more options for local restaurants and bars here, as many of the establishments in Cancun are owned by hotels rather than Mexican families. Also, hotel rates here are not as high as in the Yucatan.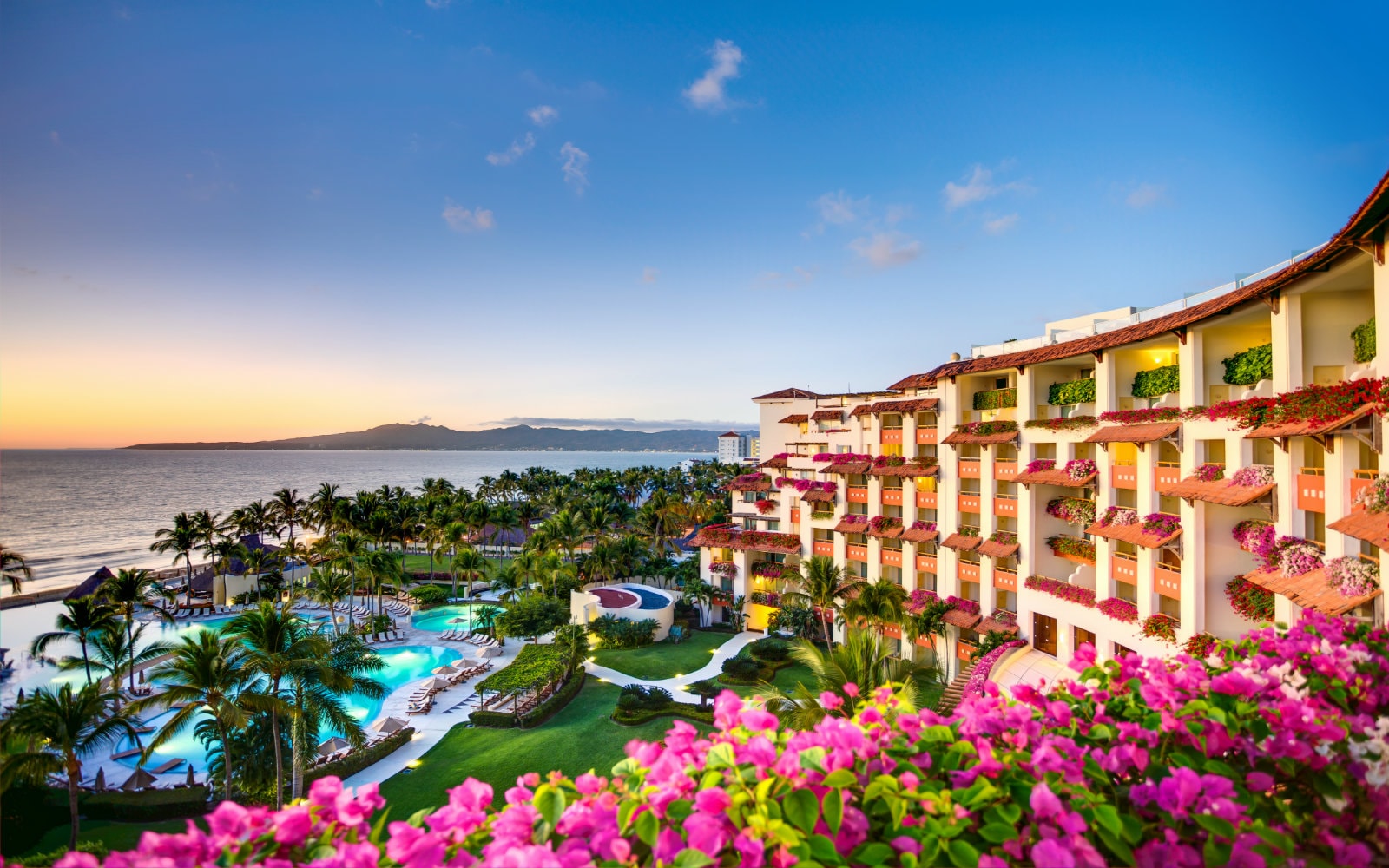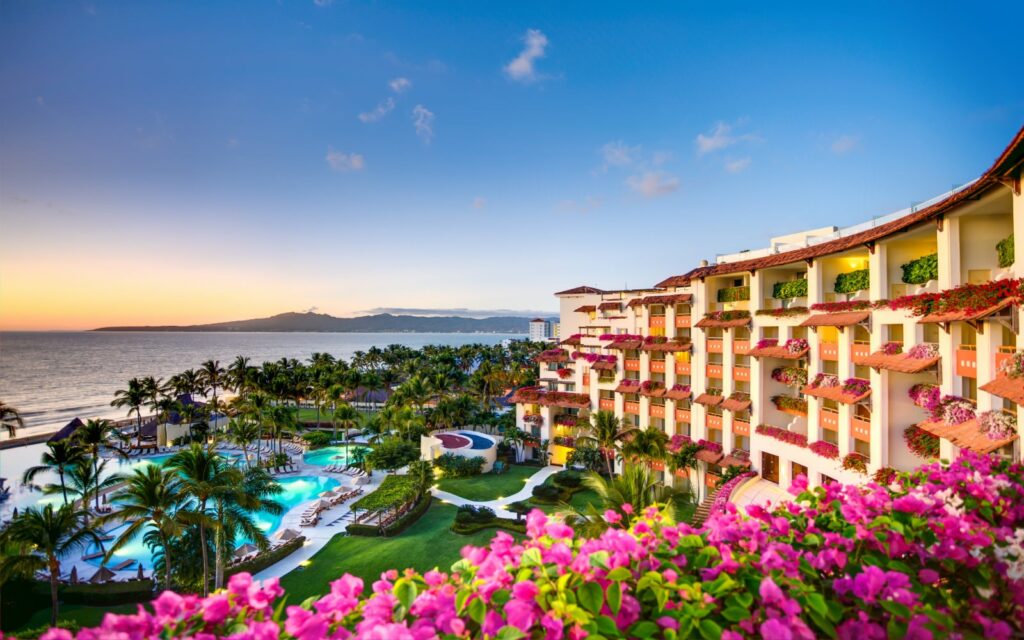 The best all-inclusive hotels are Grand Velas Riviera Nayarit, Marival Distinct Luxury Residences, Casa Velas, Hard Rock Hotel Vallarta, Dreams Villamagna Nuevo Vallarta.
Best boutique hotels: Garza Blanca Preserve Resort & Spa, Casa Cupula, Vallarta Shores, Villa Premiere Boutique Hotel & Romantic Getaway, Hotel Rio Malecon Puerto Vallarta.
The best adult-only hotels are Hotel Mousai, Secrets Vallarta Bay Puerto Vallarta, Casa Pancha Puerto Vallarta, V Azul Vallarta – Luxury Vacation Rental, Hotel Mio Vallarta.
The best hotels for holidays with children are Sunset Plaza Beach Resort & Spa, The Grand Bliss at Vidanta Nuevo Vallarta, Marriott Puerto Vallarta Resort & Spa, Costa Sur Resort & Spa, The Westin Resort & Spa, Puerto Vallarta.
Cancun, on the other hand, specializes in all-inclusive resorts that are offered at almost any price. Most of them are right on the shores of the Caribbean Sea, on the country's most beautiful beaches, perfect for swimming. That said, many resorts in Cancun are small boutique hotels. But there are also many larger resorts with dozens of bars and restaurants and plenty of on-site entertainment. There are adult-only hotels and resorts suitable for holidays with children, and there are deals for honeymooners and business travelers. In general, if you want a variety of hotel offers in one place, Cancun will not disappoint you.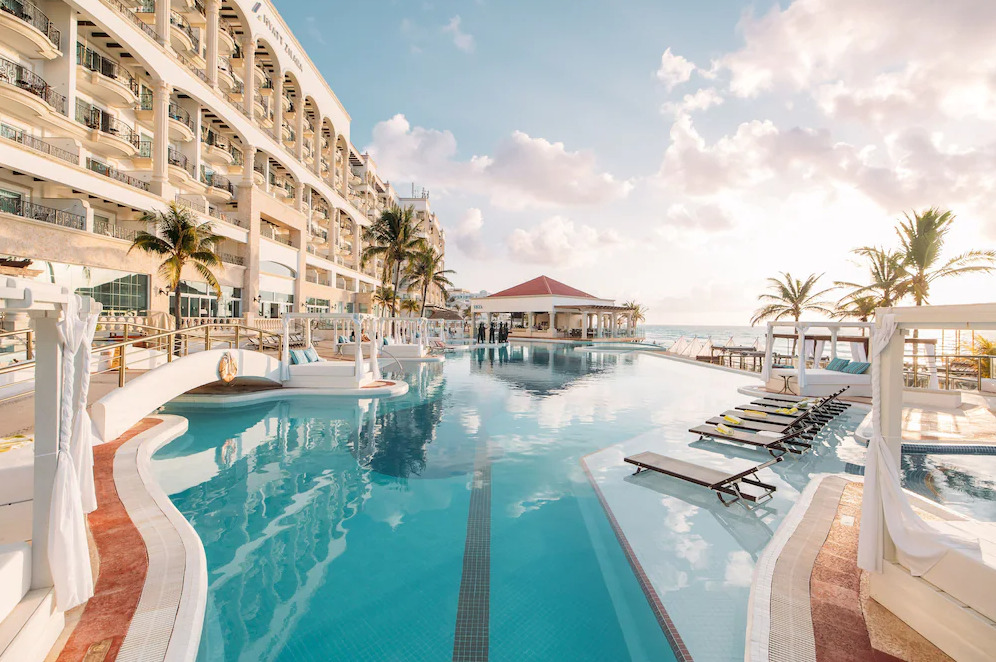 The best all-inclusive hotels are Hyatt Zilara Cancun, Le Blanc Spa Resort Cancun, Live Aqua Beach Resort Cancun, Secrets The Vine Cancun, Beach Palace.
Best boutique hotels: Beloved Playa Mujeres, Mia Cancun.
Best hotels for adults only: Le Blanc Spa Resort Cancun, Excellence Playa Mujeres, Iberostar Cancun Star Prestige, Haven Riviera Cancun, TRS Coral Hotel.
Best hotels to stay with children: The Ritz-Carlton Cancun, Hyatt Ziva Cancun, Moon Palace Cancun, The Grand At Moon Palace, Paradisus Cancun.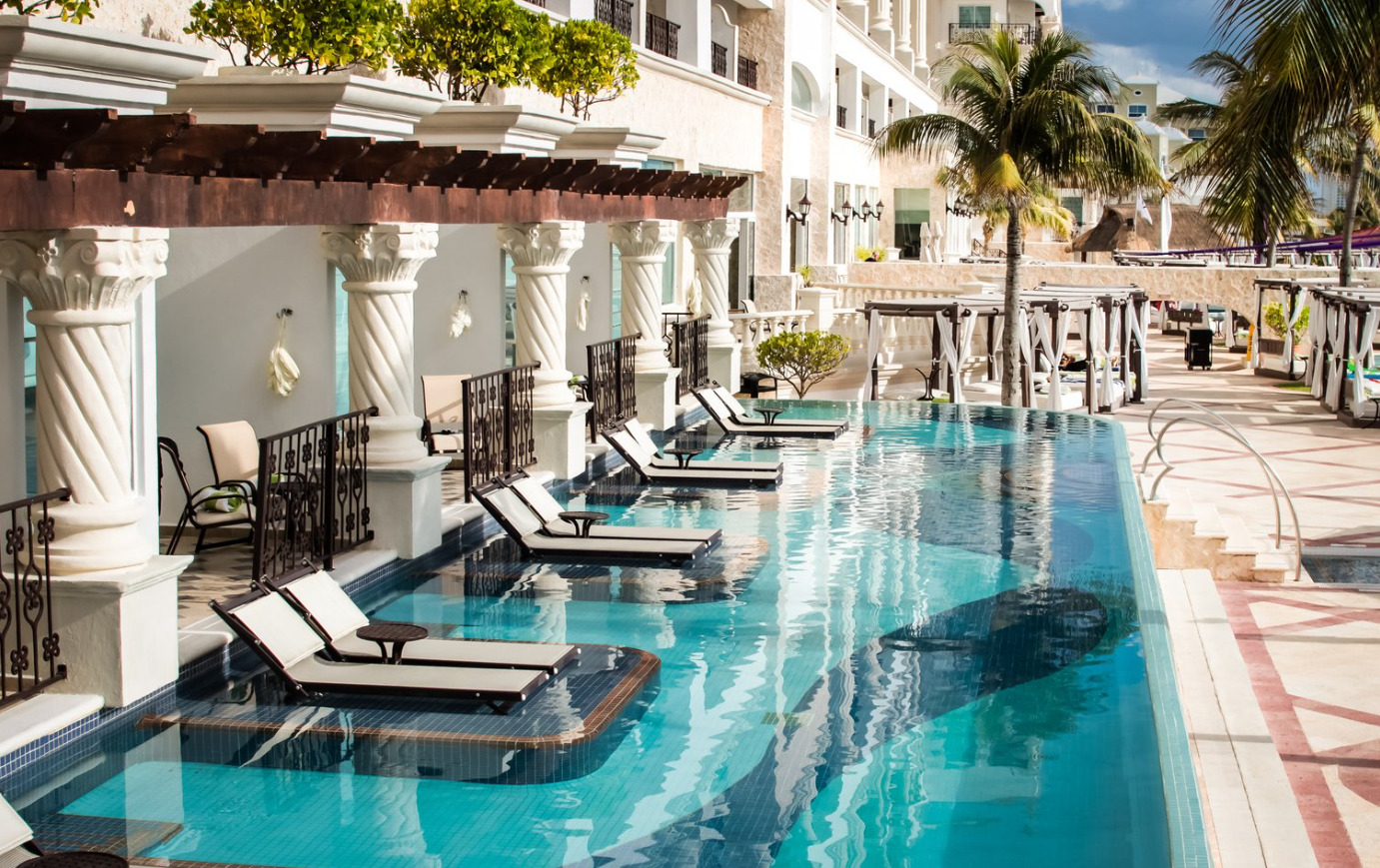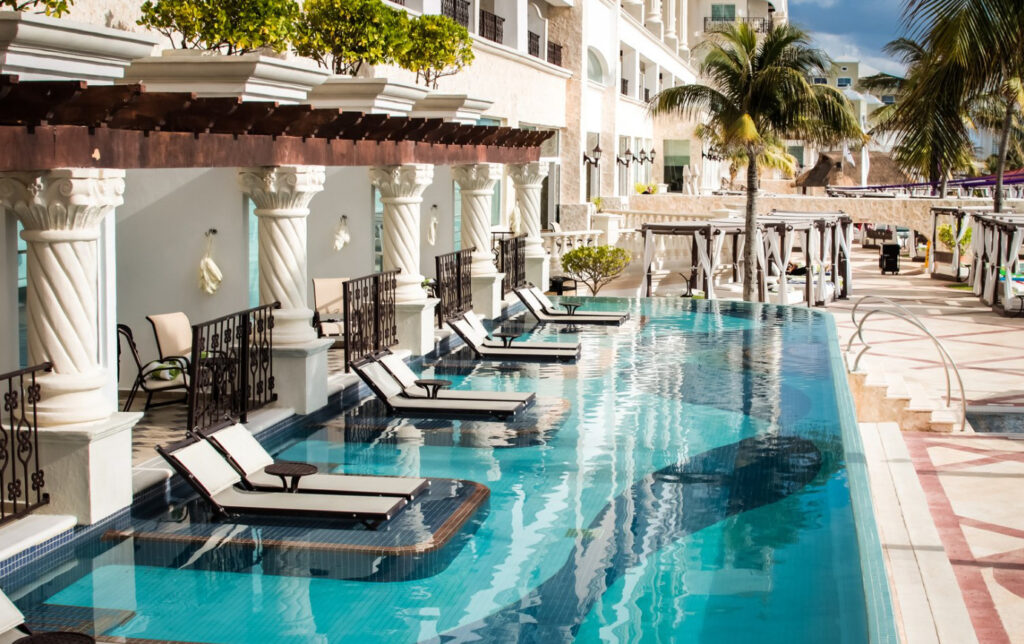 Conclusion: Here you should be guided by your own preferences. For those who like more unique and authentic accommodations, Puerto Vallarta is the best, and room rates are lower. Cancun will appeal more to all-inclusive resort lovers who don't like to search for restaurants and services outside the hotel.
Restaurants


Puerto Vallarta: The city has a huge number of restaurants and eateries, and is considered by some visitors to be a true gastronomic paradise.
Puerto Vallarta offers more than 200 restaurants, all of which can exceed your expectations. The food here is not only delicious and traditional, but also very cheap.
There are not many international dishes here, but all the better for those who want to taste authentic Mexican flavors! And because of this, you will mostly find independent restaurants and eateries passed down from generation to generation.
Meanwhile, poblano peppers with meat toppings, fresh seafood and Mexican cuisine with a twist are also available throughout the city. For fusion cuisine, stop by Tintoque; and Café des Artistes serves more refined, innovative, high-end dishes. Mediterranean tapas are also popular on restaurant menus – especially at Barcelona Tapas.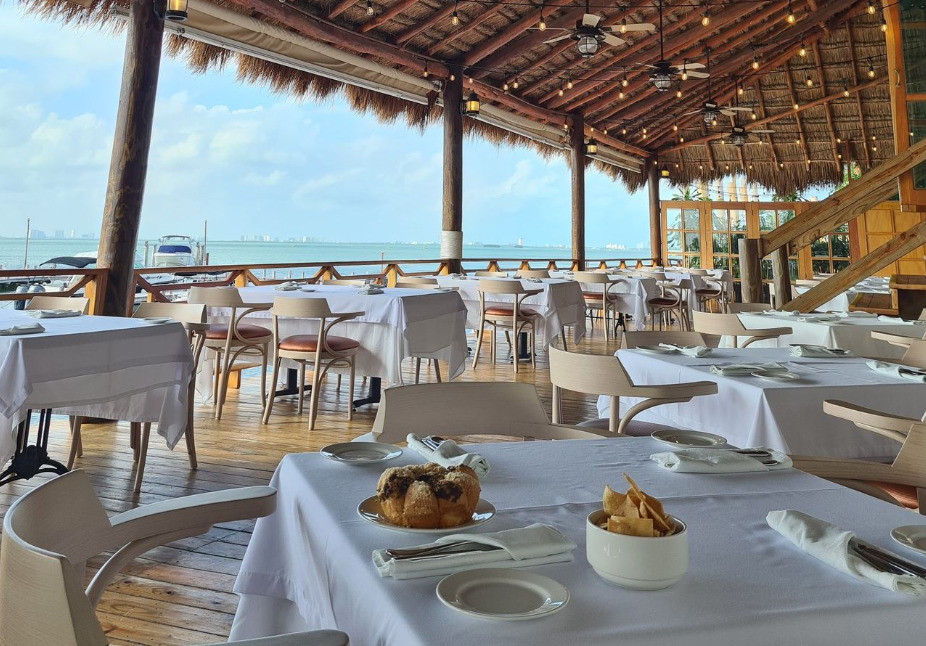 Cancun: If you happen to get hungry while on the beach, you are likely to find a restaurant offering delicious and well-prepared food anywhere and anytime.
The food in Cancun is excellent and usually on par with fine restaurants in the United States, but at a much lower price point. Restaurants on the beach and in resort hotels are modern and sometimes even allow you to go there in beach clothes. They serve a variety of dishes, both Mexican and international.
If you are looking for more authentic food in Cancun, you will need to leave the hotel area and go to the historic city center. Here you will find more traditional cuisine and inconspicuous but cozy restaurants.
The price range varies greatly from very budget places to expensive restaurants and all-inclusive packages at beach resorts.
Conclusion: Again a tie between Puerto Vallarta and Cancun. The former is a gourmet city and features traditional dishes. The latter, however, offers a much wider range of options when it comes to both cuisine and prices.
Security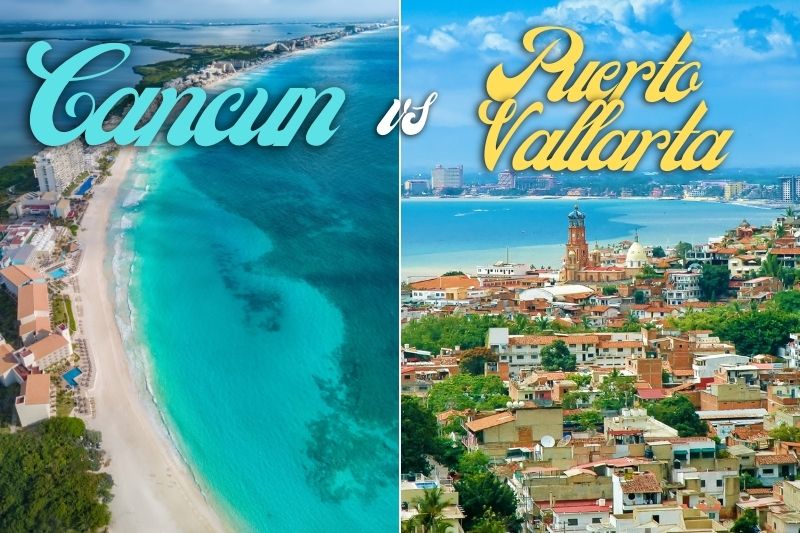 It's no secret that Mexico doesn't have the best reputation when it comes to safety. But fortunately, both Cancun and Puerto Vallarta are quite safe places for tourists.
Puerto Vallarta is also a safe place to travel. There are cases of petty crime here, so avoid neighborhoods on the outskirts and walking alone through dark streets at night. The fact that millions of tourists come here and there is a large expat community that enjoys life in Puerto Vallarta just shows how safe people think this place is.
Cancun is generally considered a safe destination. Despite a few drug-related accidents, tourists are largely safe as long as they don't look for trouble themselves. But it goes without saying that all rules of common sense apply here as well, just like everywhere else in the world.
Conclusion: A draw. Both cities are safe enough for tourists if you observe the basic rules of caution.
Approximate budget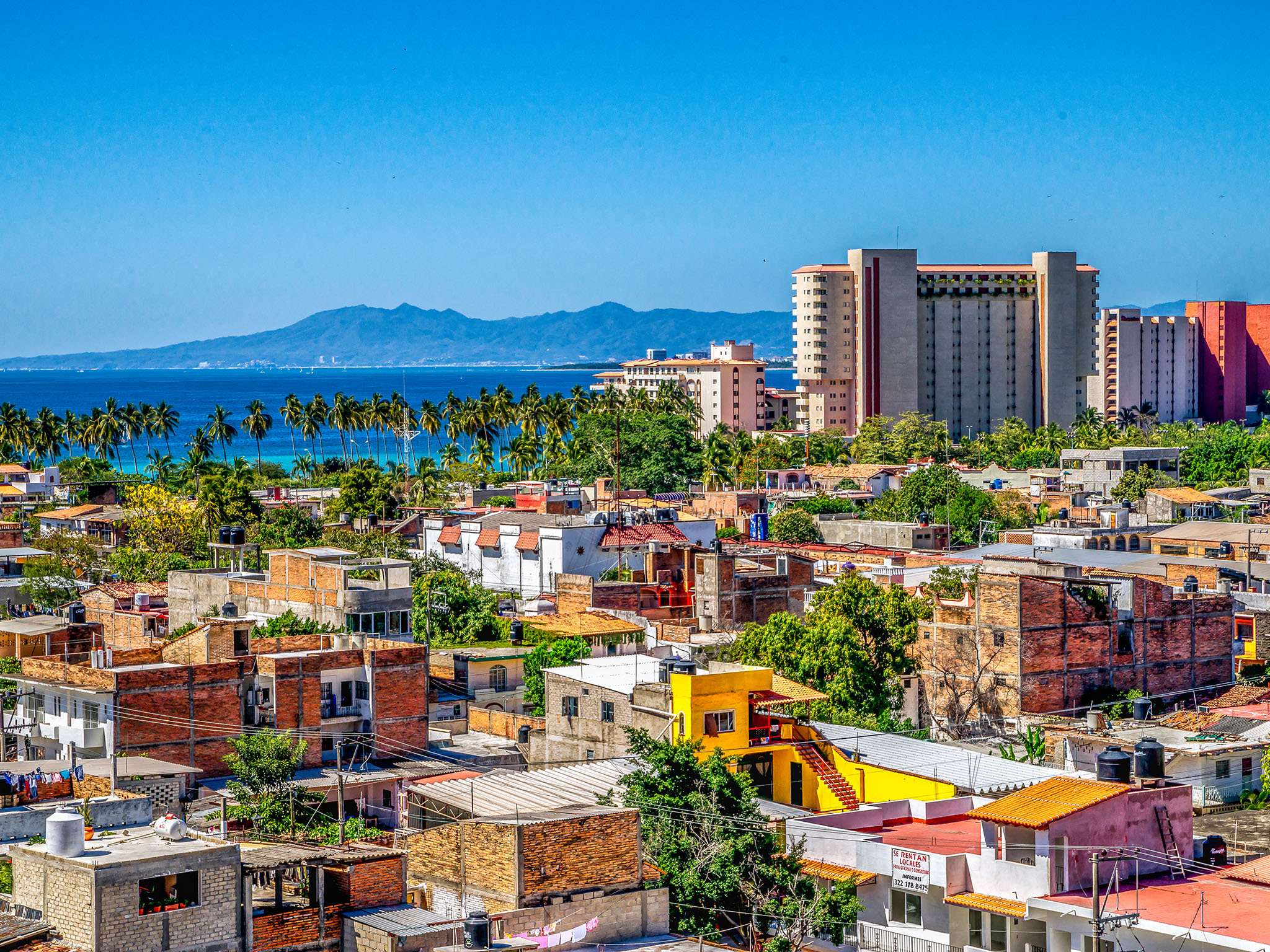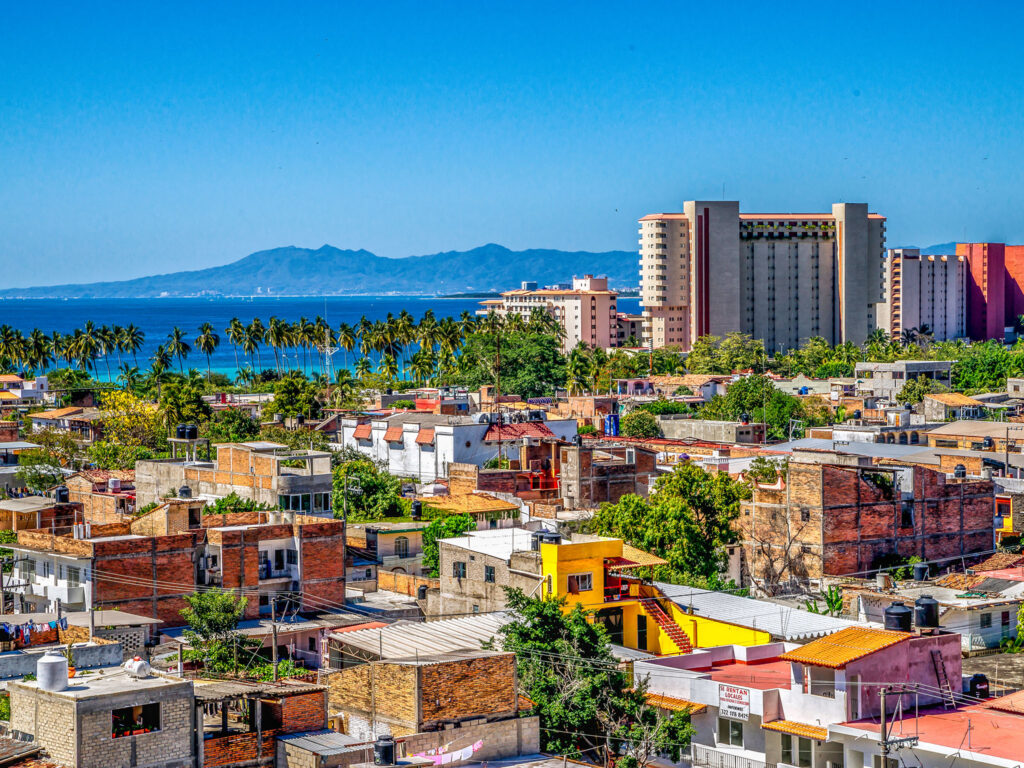 Prices in Puerto Vallarta and Cancun are similar, with the cost of living on the coast being much higher than in the interior of these cities.
Average budget for 1 week in Puerto Vallarta:
The average budget for a week-long trip to Puerto Vallarta for two is about $2,500.
Flight: Depending on the place of departure and time of year, a roundtrip economy class flight costs an average of $175-300 per person from U.S. cities. A flight from European cities will cost much more.
Accommodations: Hostel rates start at $10 per person, while mid-range hotels cost about $300 per night. That's anywhere from $140 to $2,100 per week.
Food: Food in Mexico is cheap, with budget meals averaging $3 and heartier meals averaging $13. The average weekly food bill for two people is $420.
Entertainment: You can easily save money by taking self-guided tours or spending time on the beach. Group tours tend to be cheaper and cost somewhere between $20 and $40, while private tours cost twice as much. If you take at least two group tours, expect to spend about $100 for two.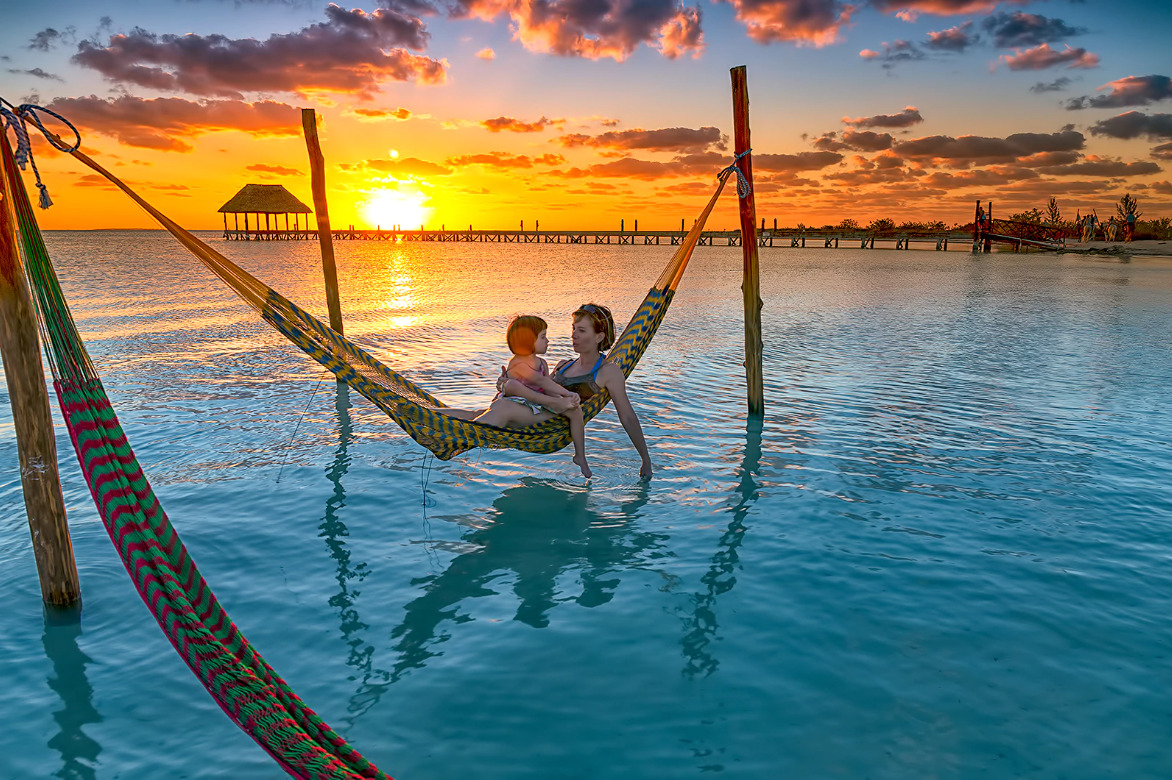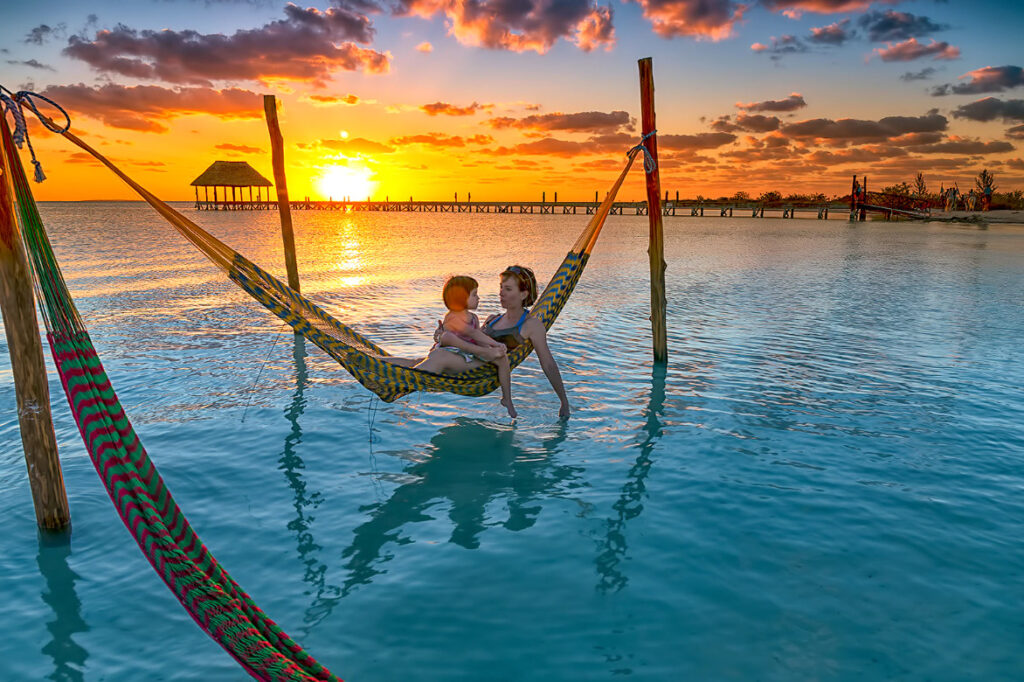 Average budget for 1 week in Cancun:
The average budget for a week-long trip to Cancun for two is about $3,200.
Flight: Depending on the place of departure and time of year, a roundtrip economy class flight costs about $150-$350 per person from the United States. And you'll have to pay a lot more for a flight from Europe as well.
Accommodation: Hostels in Cancun are slightly more expensive, averaging $25 per person per night. Hotels offer a wide variety of rooms, depending on whether you buy an all-inclusive program or not. Count on paying an average of about $400 for a standard room, which is $2,800 per week.
Food: On average, as in Puerto Vallarta, budget meals cost about $3, and heartier meals cost $13. The average weekly meal for two people is $420. But everything will be a little more expensive at restaurants on the beaches.
Entertainment: If you stay at an all-inclusive hotel, many activities will be included. Save some money on tours that involve an overnight departure, with fees averaging $30; extreme tours, such as ATV adventures and day trips to Chichen Itza, can be quite expensive, starting at $60 and up. If you take at least two major tours, expect to spend about $300 for two.
Conclusion: Puerto Vallarta is definitely a cheaper option when you consider the cost of accommodation and entertainment. Since Cancun is designed for tourists, prices here are higher in all aspects. Keep in mind that airfare and accommodation prices fluctuate greatly between tourist and non-tourist seasons.
Conclusions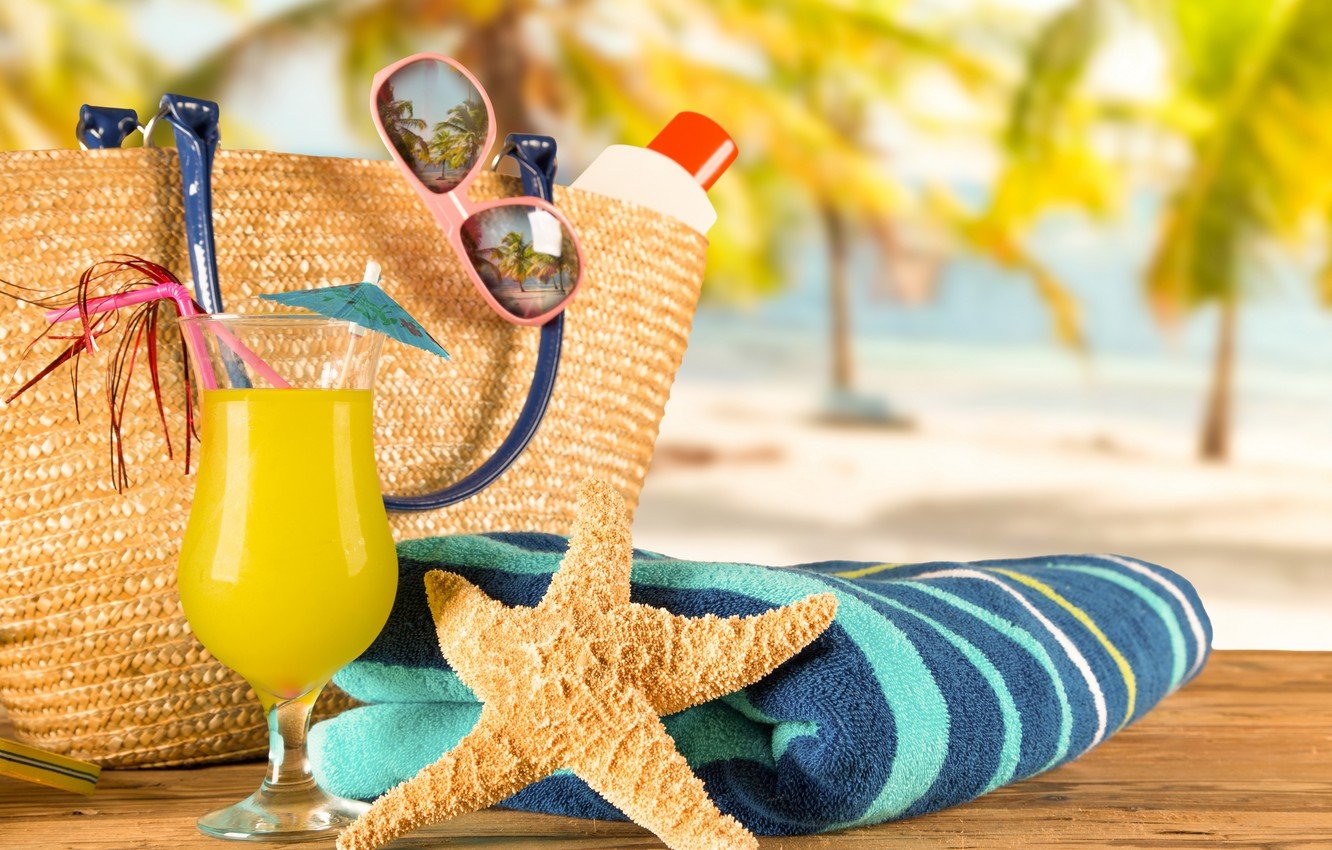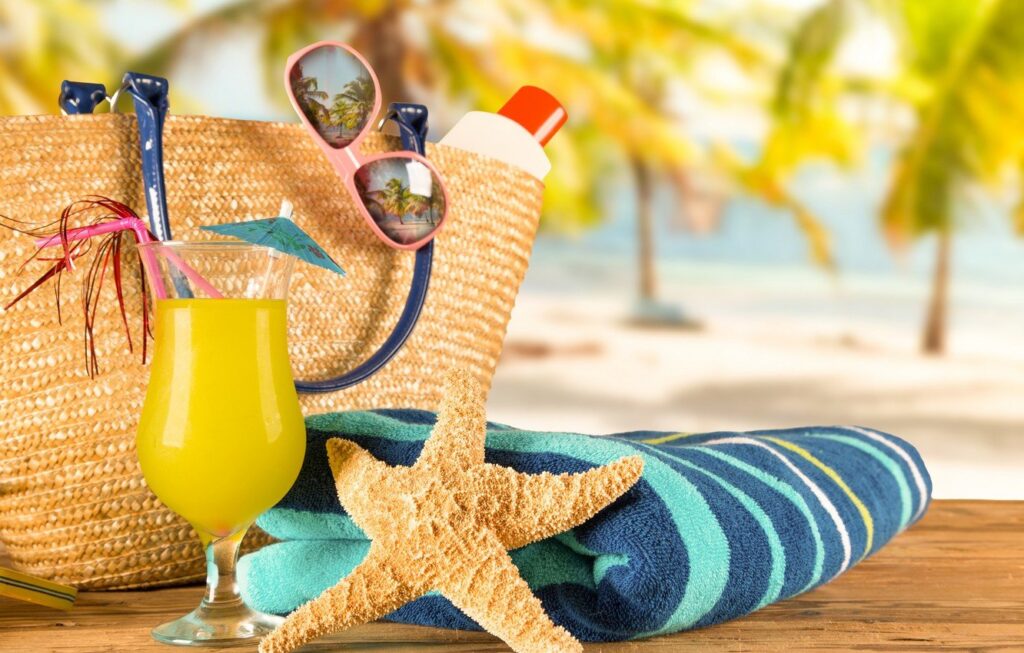 After we have discussed the main aspects of holidays in Puerto Vallarta and Cancun, let us briefly outline the pros and cons of the cities. And you will decide for yourself in which place you will be more comfortable and interesting to rest.
Parameter

Puerto Vallarta

Cancun

Climate

Tropical

Rainy season: June-October

Subtropical

Rainy season: May-September

Great beaches

No

Yes

Washed by

Pacific Ocean

Caribbean Sea

Entertainment in the city

Much

Little

Entertainment in the vicinity

Little

Much

Natural Beauty

Yes

No

Nightlife

Yes

Yes

Hotels

A small selection

Large selection

Restaurants

Large selection

Large selection

Security

Yes

Yes