You will undoubtedly be happy with your choice of either city, but we have all the information you need to help you decide which destination is right for you. That's why we offer you a comparison of Punta Cana and Cancun in a few important ways.
Brief information about the cities
Magnificent Punta Cana is a resort town in the east of the Dominican Republic, 120 miles from the capital, Santo Domingo. It is ideally located between the Atlantic Ocean and the Caribbean Sea. Punta Cana is best known for its miles of white sand beaches, dream resorts and tropical paradise atmosphere. In addition to the beaches, you can also find green mountains here that are so much fun to explore. Many people who visit Punta Cana enjoy leisurely horseback riding on the beach. The city is also known for its family and friendly atmosphere because of its many outdoor activities.
Cancun is a city in southeastern Mexico, namely on the coast of the Yucatan Peninsula, also on the shores of the Caribbean Sea. It is best known for its vibrant nightlife and even the resorts organize many nightlife events where everything from foam parties to beer-pongs are on offer. That's why Cancun is so popular for spring break. And then you can explore Mayan ruins or cenotes. But keep in mind that more than ten million tourists visit Cancun each year, so it gets very crowded during the holidays and vacation periods.
Climate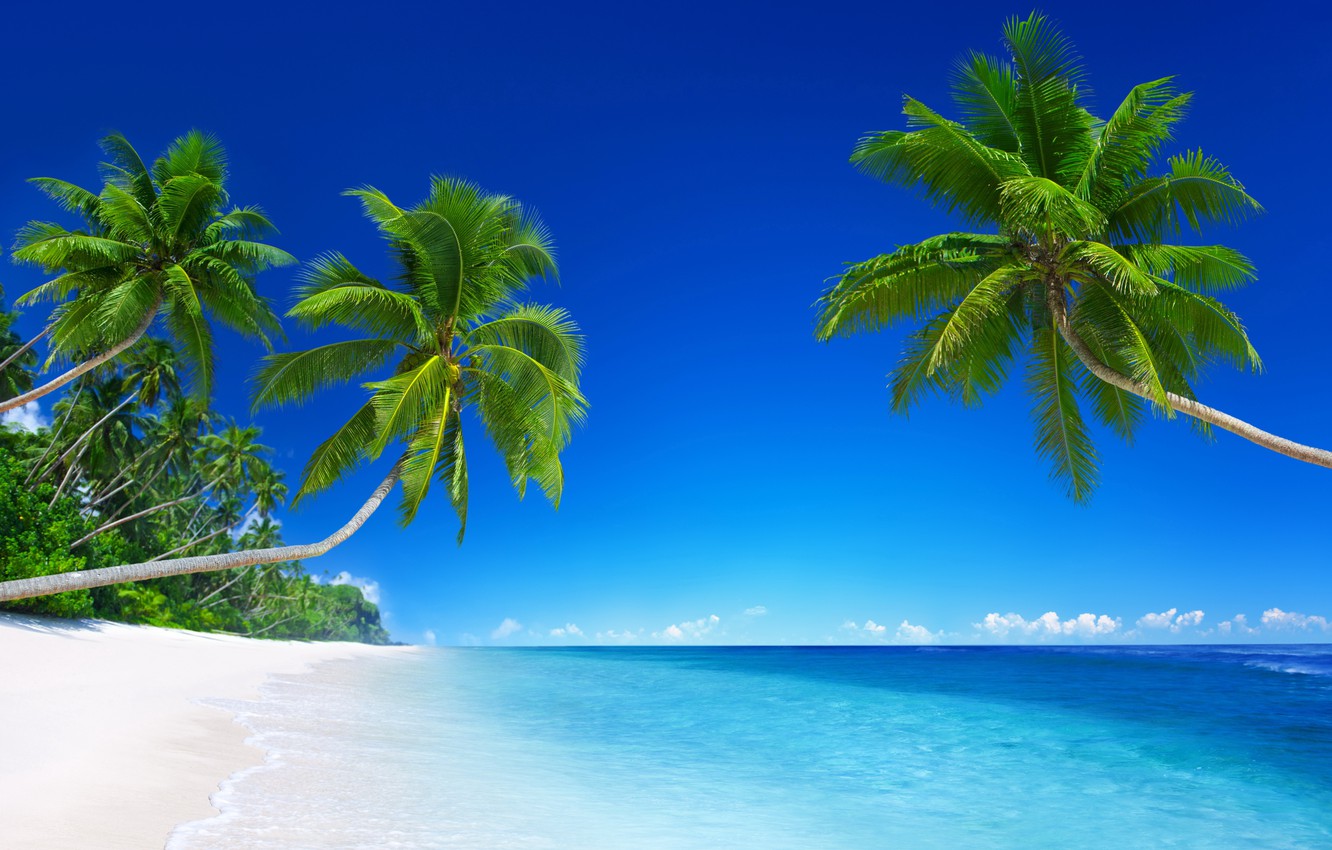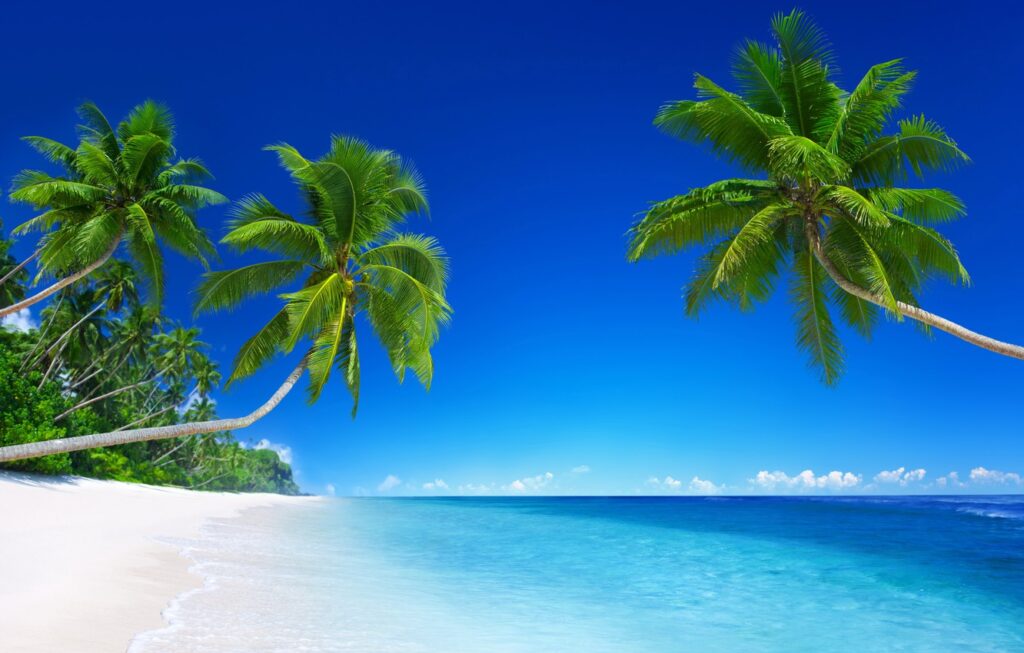 Sunny and warm weather year-round is probably the most obvious similarity between Punta Cana and Cancun. Because of their location, both of these cities enjoy sunshine almost all year round and low precipitation. In the summer, however, the heat is searing and hurricanes are likely.
The highest temperatures in Punta Cana typically reach 90 °F, and July and August are the hottest months and are also characterized by heavy rains that can last up to 7 days. June through November is hurricane season in Punta Cana, and the last hurricane to directly hit the area was Hurricane Isaias on July 30, 2020, and another hurricane blew across the island in August of that year.
The best time to visit Punta Cana: December to March.
 The worst time to visit Punta Cana: August to early October.
Cancun's highest temperatures usually reach the same 90 °F mark, mostly from July through August. However, the rainiest months are from September to October, with rainfall averaging up to 10-11 days. On the other hand, Cancun last encountered hurricanes in 2005, but even then it didn't hit the city hard. This «evasiveness» from hurricanes makes the Riviera Maya one of the most attractive summer destinations in all of Central America.
The best time to visit Cancun: March and April.
 The worst time to visit Cancun: June to November.
Conclusion: Overall, the weather in Cancun and Punta Cana is so similar that it is difficult to determine a definitive winner in this category. However, for those who don't like too hot conditions, Cancun may be better on average because of lower humidity levels and slightly lower average temperatures.
Beaches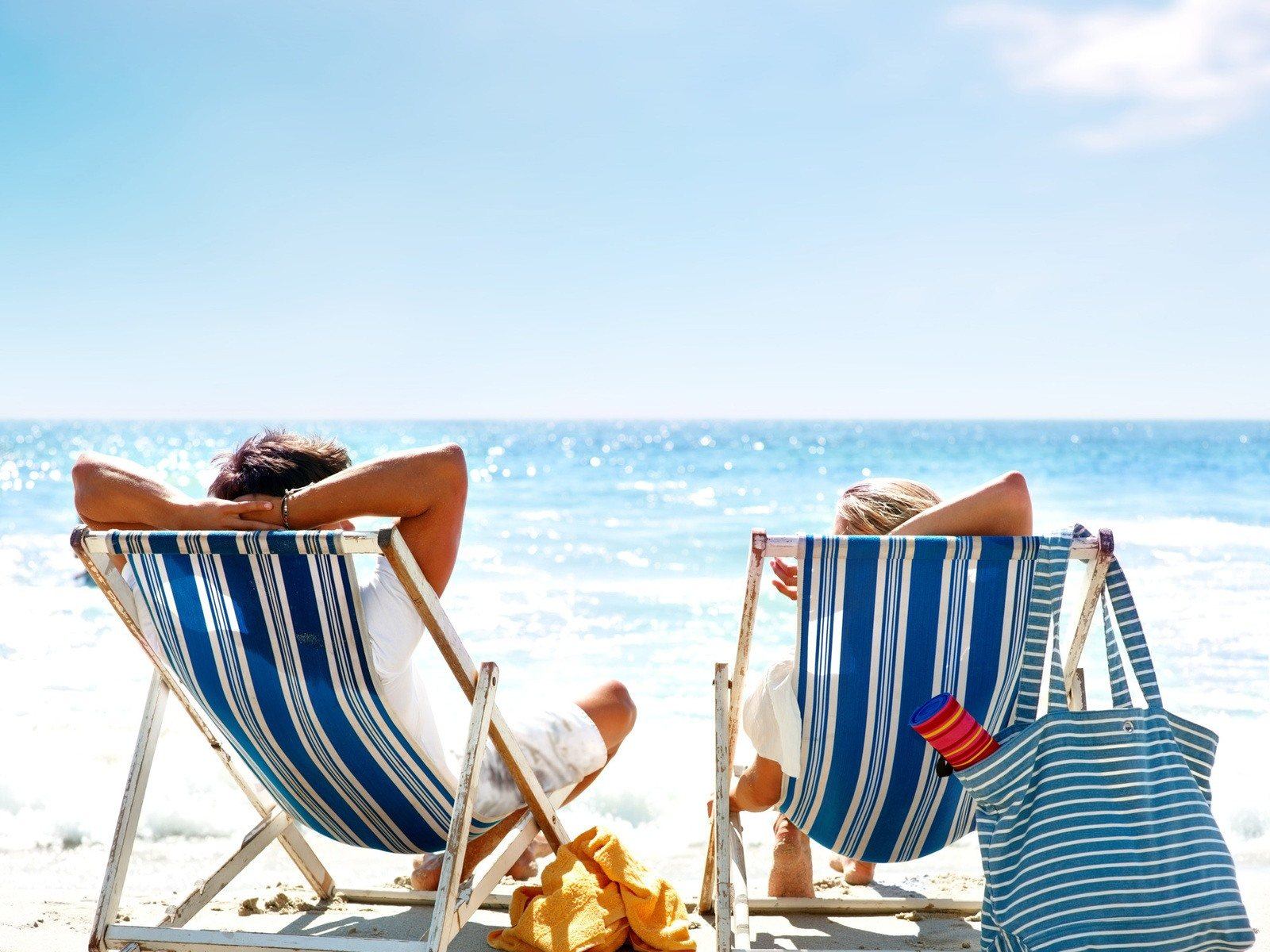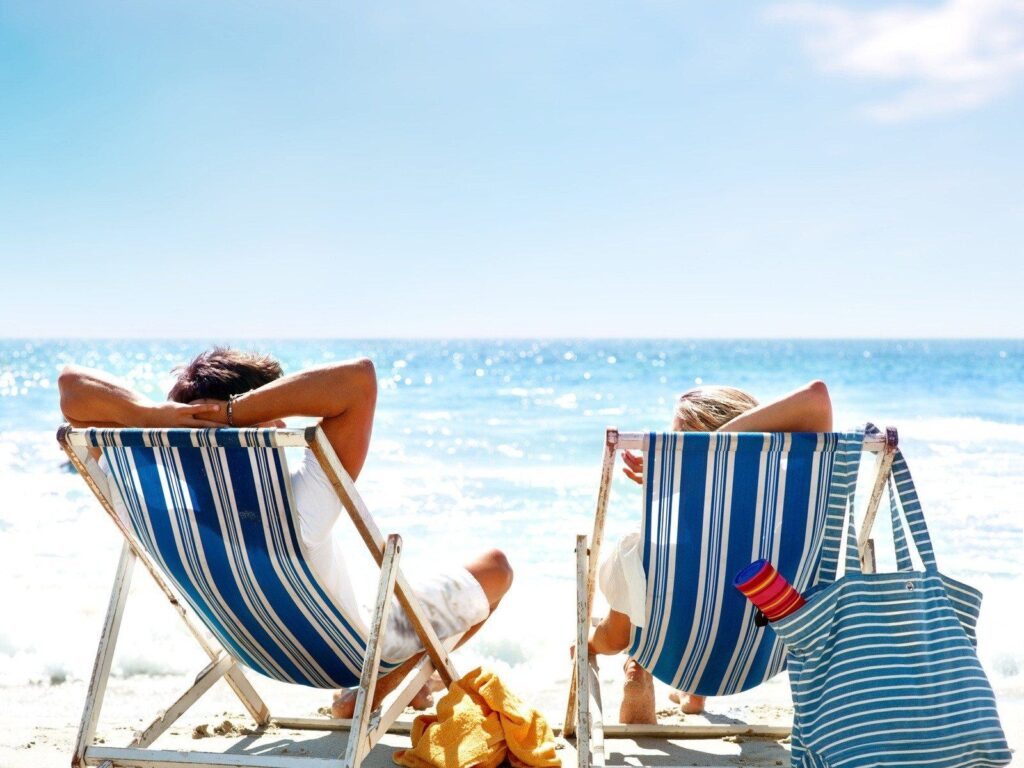 What is a tropical vacation without a beautiful beach? When choosing between Cancun and Punta Cana, it is important to know which beaches are best for your trip. We will discuss the top 5 beaches for each destination and their differences.
Top 5 beaches in Punta Cana:
Bavaro Beach.
Macao Beach.
Juanillo Beach.
Arena Gorda Beach.
Playa La Vacama.
Top 5 beaches in Cancun:
Playa Delfines
Playa Langosta
Xcacel Beach
Playa Caracol
Playa Tortugas
Punta Cana's beaches are less developed and offer a more authentic tropical vacation atmosphere. Although hotels do dot the seashore, it's much easier to find a secluded spot to bask in the sun. Punta Cana will be the best place for travelers who like peace and privacy, but will have less access to amenities. This, of course, does not mean that there is no entertainment and restaurants, just that they are not concentrated in one area like in Cancun.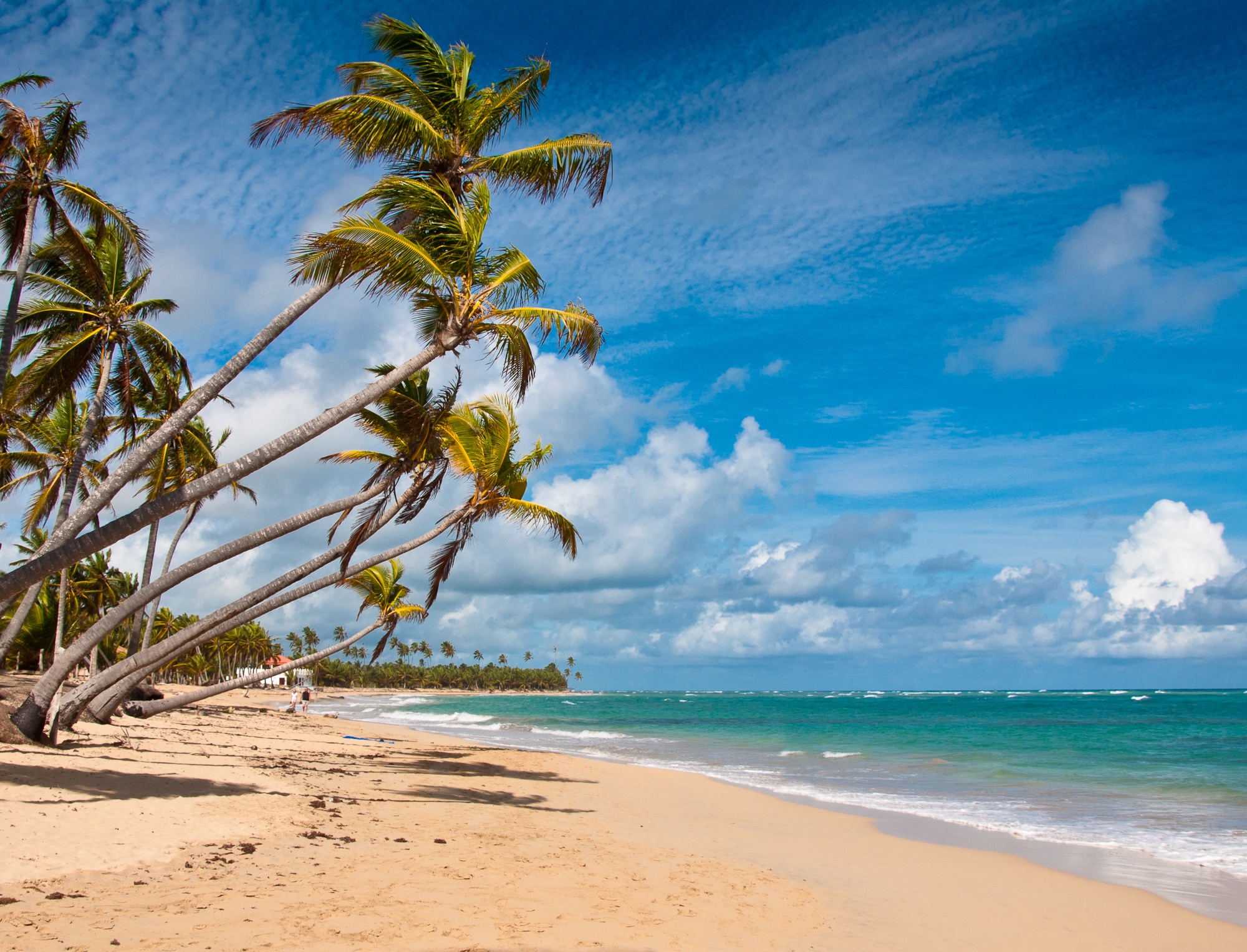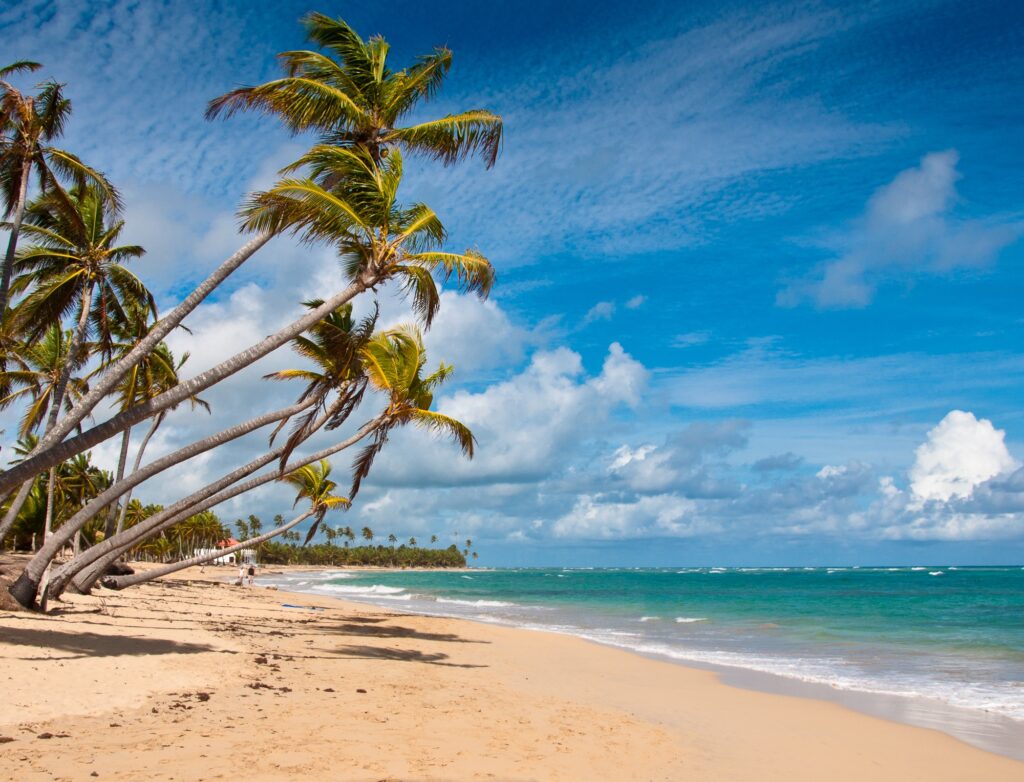 The biggest difference between the beaches in Cancun and Punta Cana is their level of infrastructure development. In Cancun, the long strip of sand in the hotel area is surrounded by restaurants, stores, hotels and endless tourist attractions. If you prefer your beach vacation to take place next to an endless variety of activities, Cancun is definitely for you. However, this also means that the beaches will be much busier and more crowded. But if that's your vibe, Cancun is perfect!
Conclusion: Both destinations offer sugar sands and open water access. Punta Cana has quieter and less crowded beaches, but Cancun's beaches are literally steps away.
Entertainment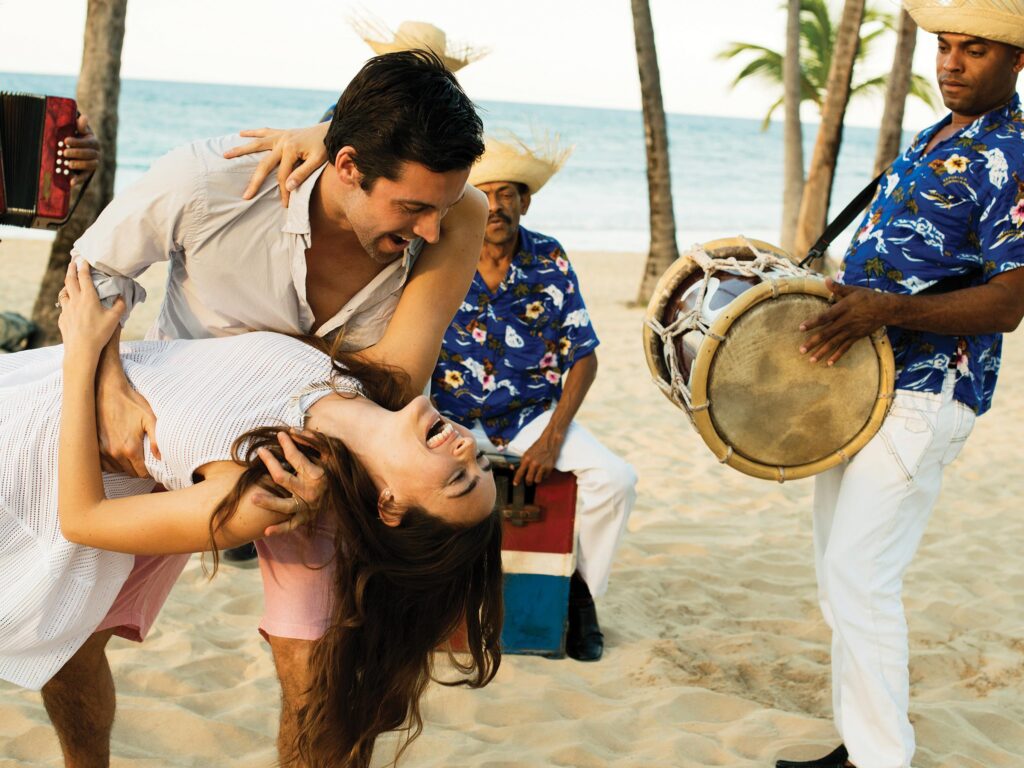 Punta Cana is a center for outdoor activities. The scenery is not limited to the beautiful beaches, here you can also explore jungles, lagoons and waterfalls.
Those who like watersports can try kayaking, snorkeling, sailing and motor boating.
The Punta Cana jungle offers ATV tours, ziplining, cenote bathing, and horseback riding.
Hiking in wildlife sanctuaries is also popular, and true rock climbers can climb to the Caribbean's highest peak, Pico Duarte.
You can also join in with less active entertainment, such as chocolate and coffee tasting.
You can also go to concerts, go clubbing, or chill out in the rooftop bars.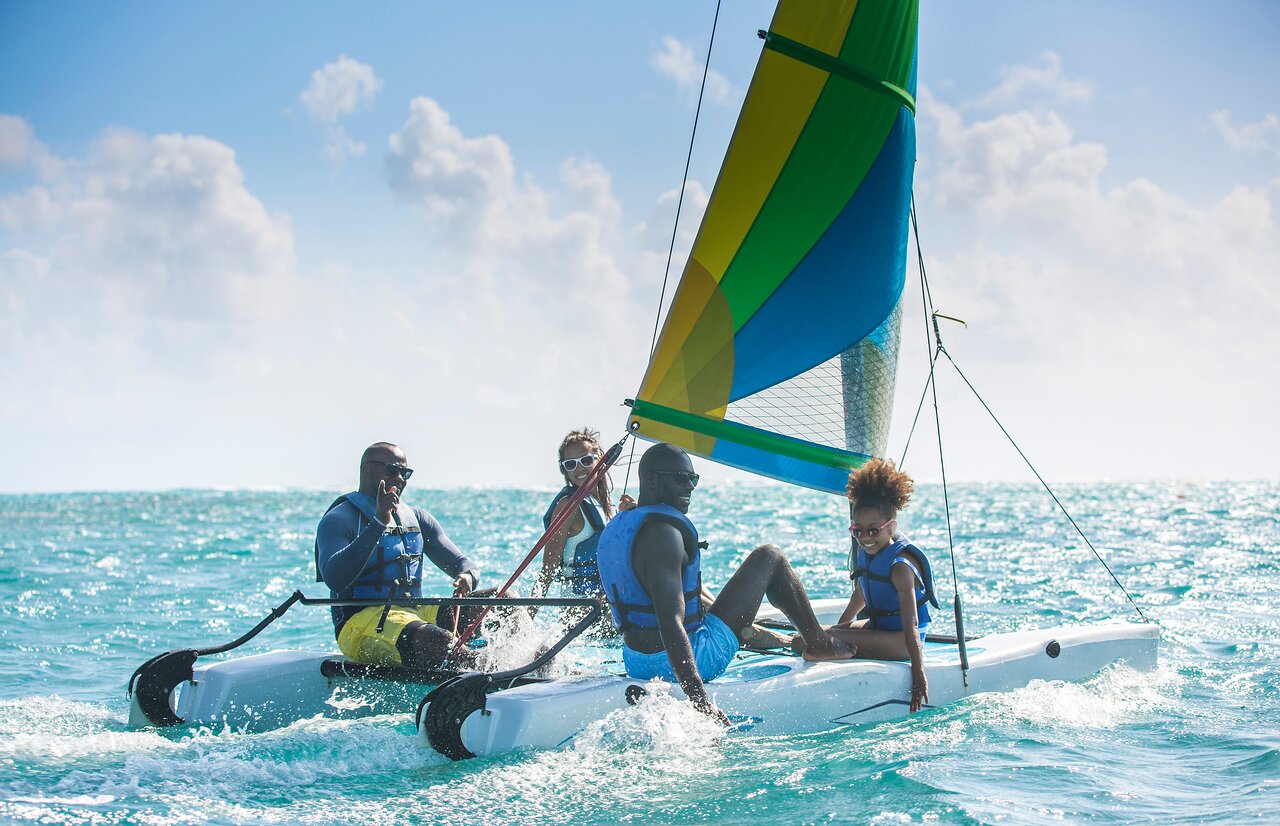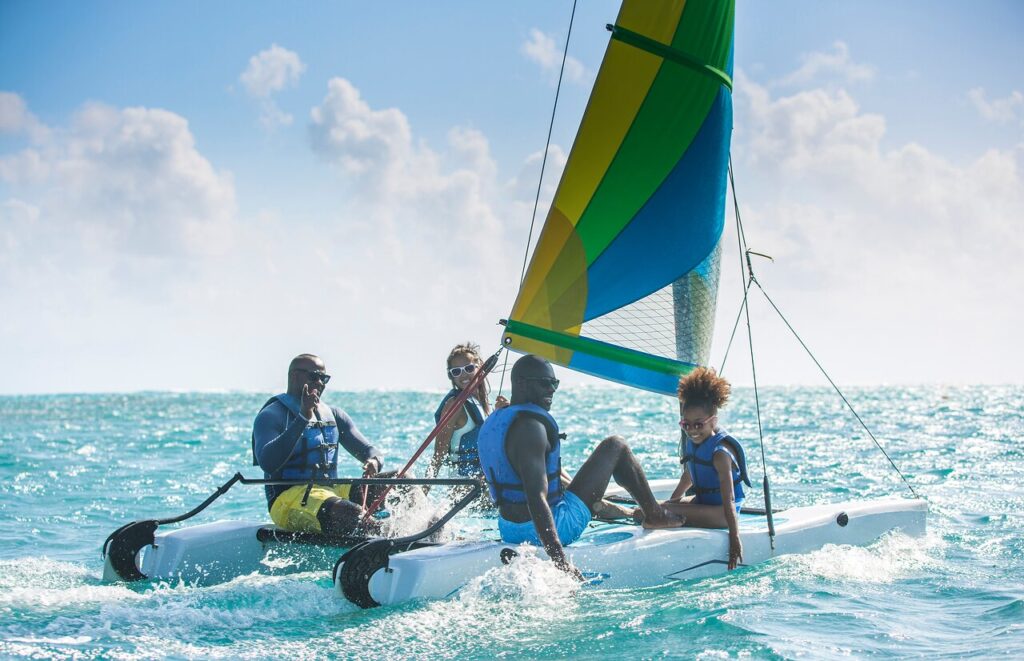 Cancun certainly doesn't disappoint! From simple walks on the beach and shopping to diving and exploring cenotes, the city has it all. No wonder it's one of the most popular tourist destinations in the world – everyone can find plenty of activities to suit their interests and budget.
There are many bars, nightclubs and parties.
Other city activities include shopping at La Isla Cancun Shopping Village or Marina Puerto Cancun.
The most popular activities in Cancun include water sports such as water-skiing and surfing, as well as diving in unique locations. The Underwater Art Museum is one such place.
In addition, the hotel area is home for two attractions related to the Maya civilization: the Maya Museum and the San Miguelito archaeological site.
If you are interested in the origins of the Yucatan Peninsula, we highly recommend a day trip to the Mayan ruins of El Rey and the ancient Mayan city of Caoba.
Chichen Itza and the freshwater cenotes of the Riviera Maya are also experiences that everyone should experience.
Another famous attraction very close to Cancun is Isla Mujeres, a gorgeous island 25 minutes away by ferry from the city. Be sure to check out Punto Sur there. According to many travelers, it is one of the most beautiful places in Mexico.
Conclusion: It depends on what you want to do. Punta Cana is great for those who want to admire the unusual nature. Cancun, on the other hand, offers a more urban vacation and complements it with historical excursions.
Nightlife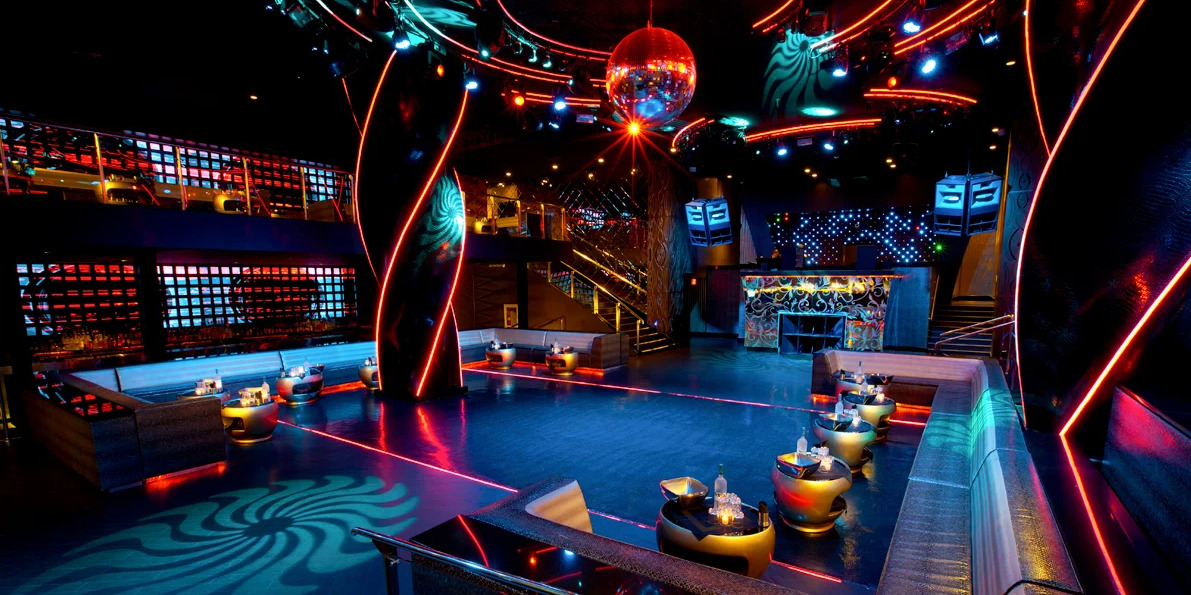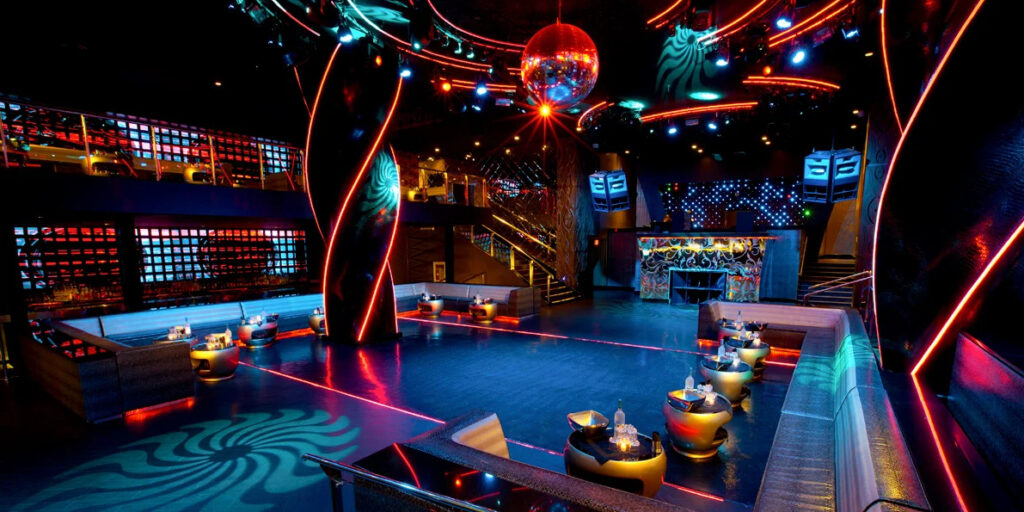 Punta Cana is not overcrowded with nightclubs, but all the ones in the city are pretty unique. Overall, this city has the best nightlife in the Dominican Republic, so you won't be left out of the party scene.
Coco Bongo Punta Cana impresses with its acrobats and dance performances, while ORO nightclub is notable for the Dominican salsa and bachata that are danced here. But these clubs close at 4 a.m. (earlier than Cancun). Three acoustic nature caves turned into Imagine Cafe Disco; and Kviar Show, a combination disco and casino, is conveniently located in an all-inclusive hotel. However, it is open only on Saturdays and closes at 2 a.m.
Dancing in dark night clubs is not the only party option in Punta Cana. There are beach clubs along the entire beachfront, and Los Corales Beach is especially notable. There's the Flamingo Bar, which is perfect if you want a relaxing evening with a great view of the ocean.
In addition to the beautiful beaches and the huge amount of entertainment, Cancun is also noted for its nightlife and therefore attracts crowds of vacationers during the spring vacations. But that doesn't mean that the party atmosphere diminishes during the rest of the year. The many bars, lounges, and legendary nightclubs that draw crowds from 18 to 50 and up are never empty and quiet.
Even all-inclusive resorts host foam parties and beer-pongs, and nightclubs issue open bar wristbands that mean free access to booze. Senor Frogs, Mandala, and Coco Bongo are just some of the obligatory stops you should make if you're not going to sleep at night. You can also take your partying to the next level by going on one of the club tours.
And if you want to relax and have fun in a more authentic Mexican atmosphere, go to the historic center. For example, Mambo Cafe is popular among locals, although it is not really a cafe but a real nightclub where Latin American music is played all night.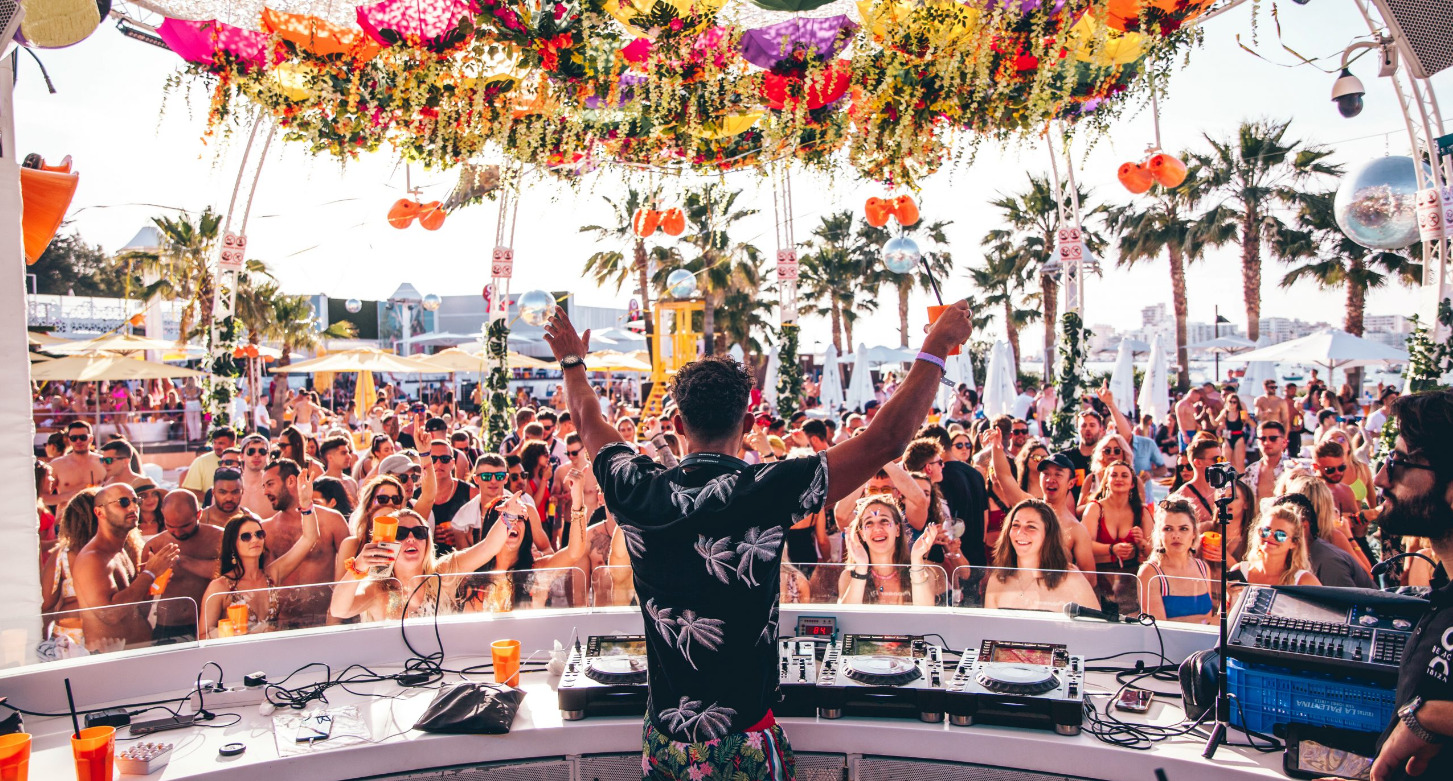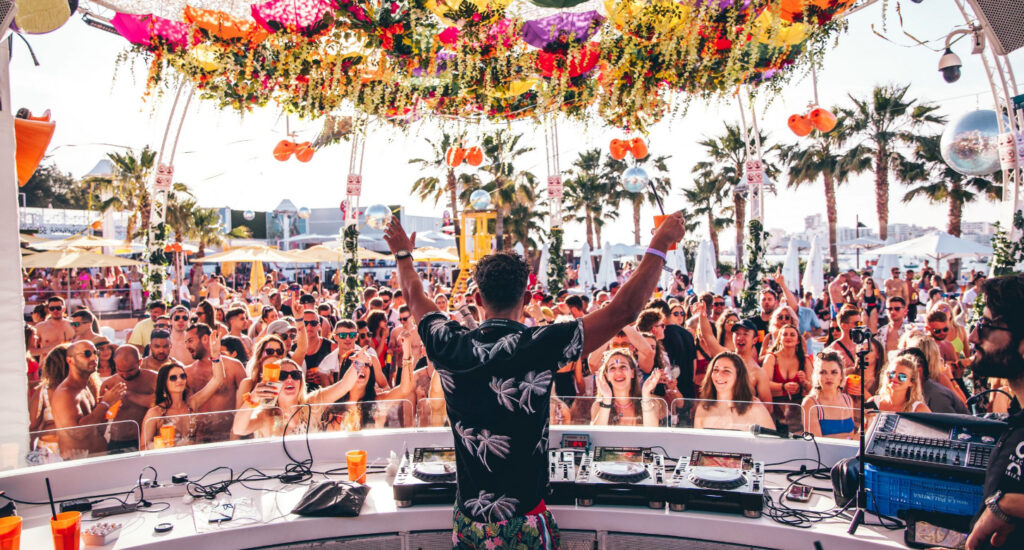 Conclusion: Cancun! Punta Cana is certainly starting to catch up with Cancun in terms of parties, but its reputation as the spring break capital is not easily broken.
Hotels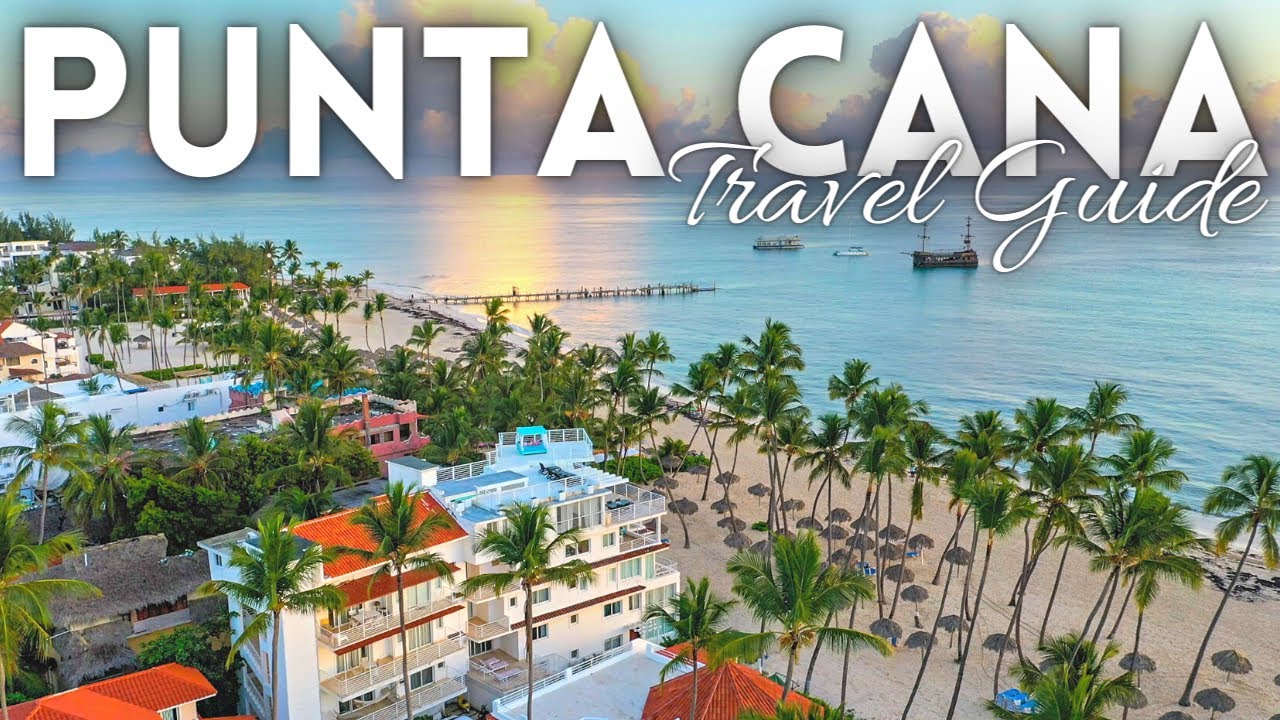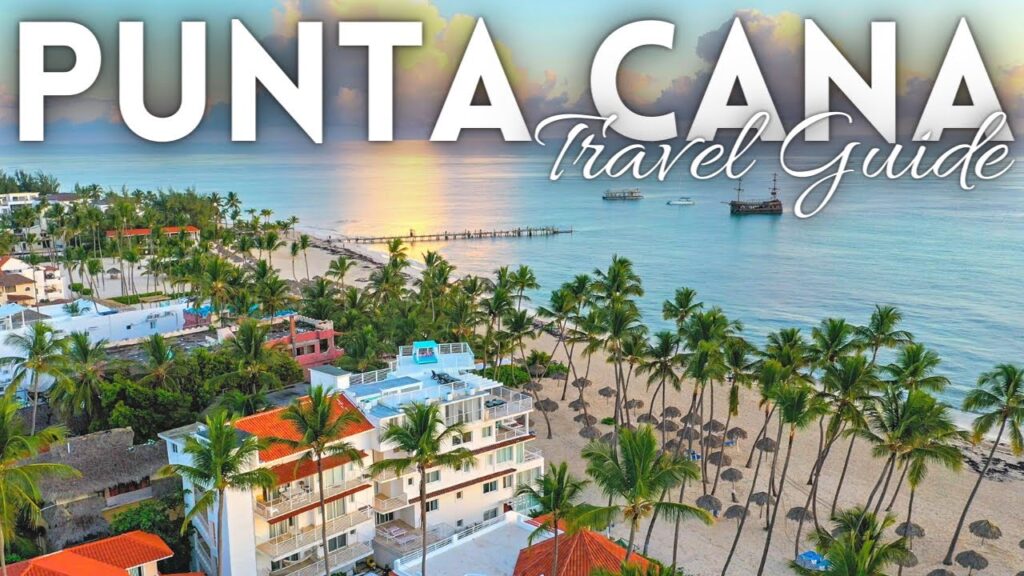 Punta Cana was a few sparsely populated fishing villages, without any infrastructure or road access, until five American investors saw its potential and bought 30 square miles of land in 1969. Since then, more than 100 all-inclusive resorts have sprung up in Punta Cana. The Grand Palladium, for example, is one of four resorts inside a 2,000-plus-room mega-resort complex.
In Punta Cana, most hotels are away from the beaches, so the view here is mostly garden or mountain views. But this means that the beaches here are not like a «concrete jungle». At the same time, apart from the hotel area, the city itself is not very well developed.
All-inclusive hotels are extremely popular in Punta Cana and offer everything your heart desires: huge pools, international restaurants, daily entertainment and more. Margaritaville Island Reserve Cap Cana, Dreams Macao Beach and Garden Suites by Meliá are just some of the top resorts. Those looking for a more cozy boutique hotel can stay at Tortuga Bay, a 30-room hotel designed by Oscar de la Renta.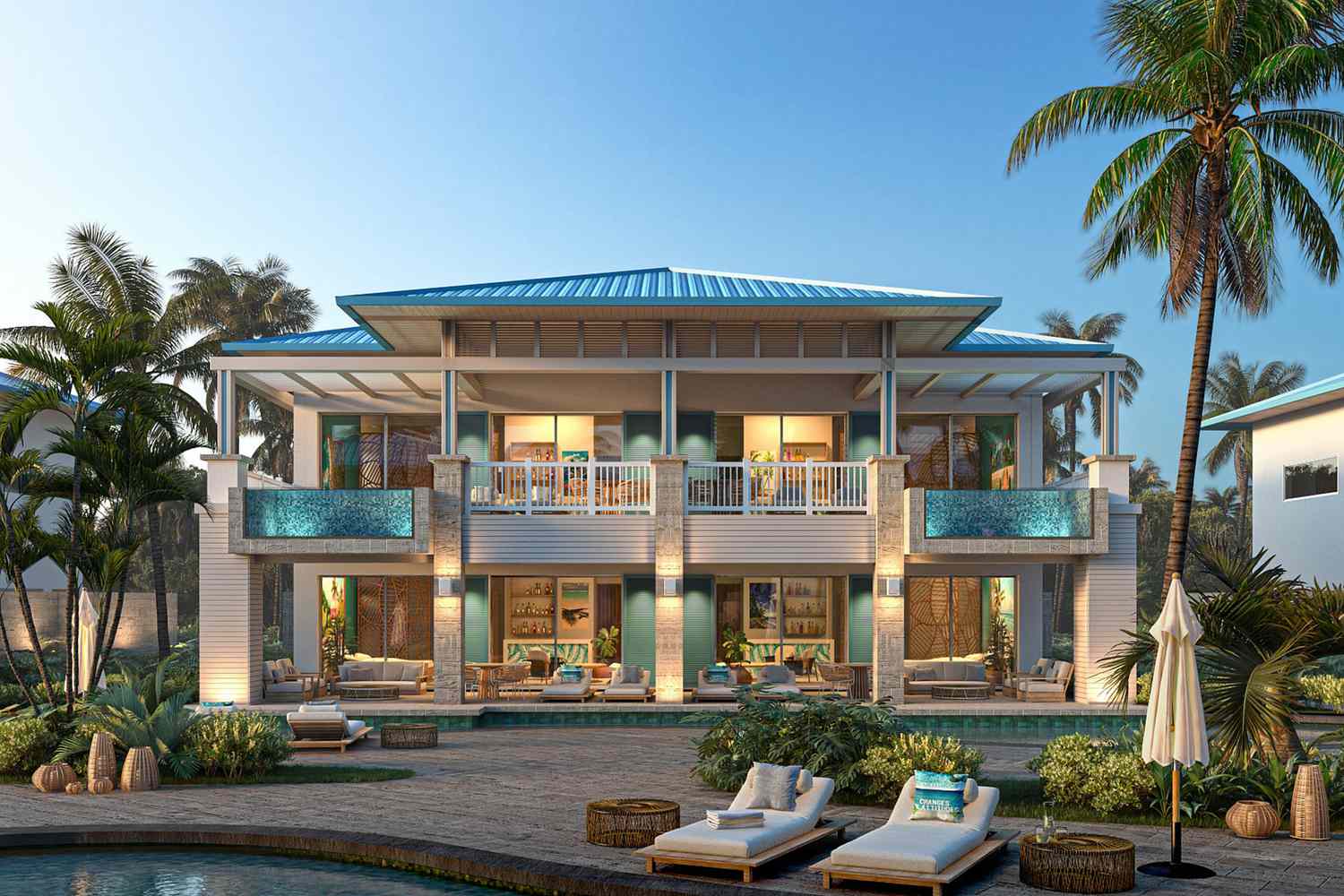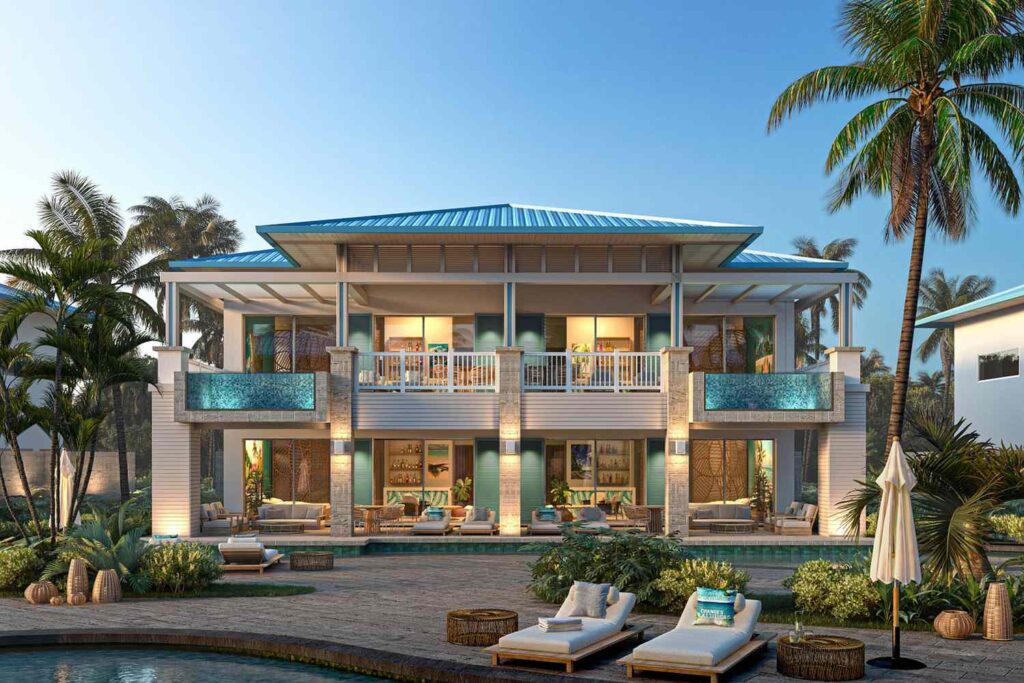 However, in Punta Cana there are cheaper alternatives – budget hotels and apartments. And in general, the price of accommodation in the Dominican Republic is slightly cheaper than in the Mexican resorts. Largely because of this there is a more international crowd, when in Cancun the majority of tourists are Americans.
Hotels on an average budget in Punta Cana: Stanza Mare Beach Front, Karibo and Punta Cana Macao Guest House.
Cancun has many all-inclusive resorts and luxury hotels that are located right on the beach. Therefore, the rooms often have a view of the beach and the distance to the sea.
The main hotel area is called the Zona Hotelera. Here all the major hotels and resorts are located. However, because of the all-inclusive system and excellent service and location, they are also the most expensive in the city. Here we can highlight: Hyatt Ziva Cancun and The Royal Sands Resort & Spa – popular options with good reviews.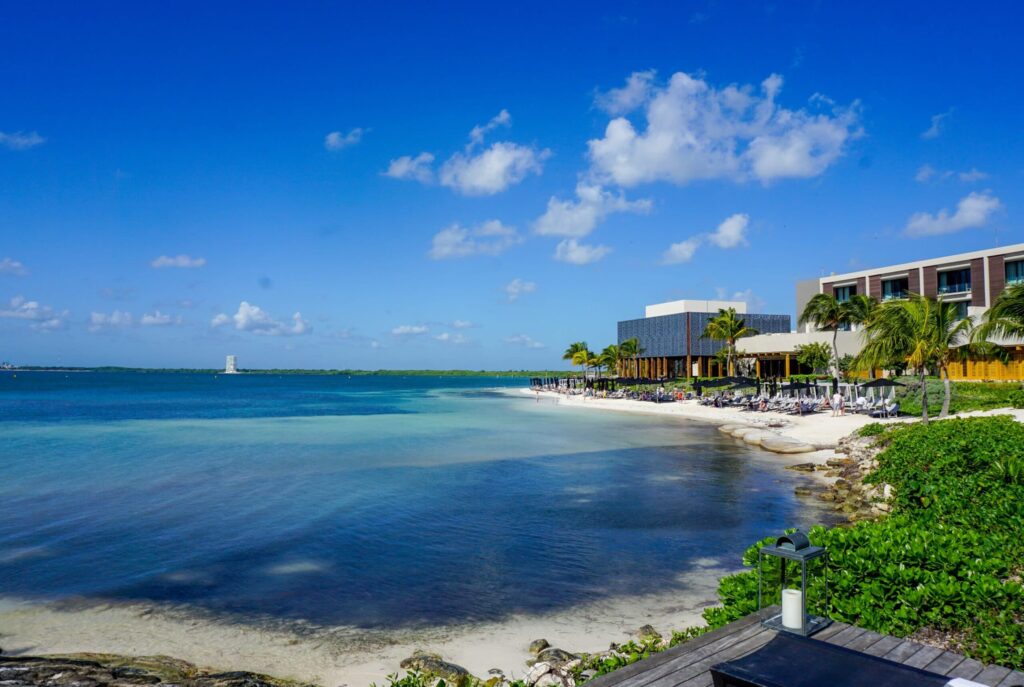 However, this does not mean that there are no good hotels in the historic center of the city. Often they even have a small pool and offer breakfast. There is a wide variation in price and not all hotels offer an all-inclusive service. Keep in mind, however, that hotels in the center do not have direct access to the beach, which is why the prices are so much lower than in the hotel area. The Nomads Hotel & Rooftop Pool Cancun and the Four Points by Sheraton Cancun Centro can be highlighted in this area.
Playa Mujeres and Puerto Juarez also have good accommodation options and great beaches. These areas are less crowded than the Hotel Zone, but in Playa Mujeres most of them also offer all-inclusive accommodation, such as the Riu Palace Costa Mujeres. At the same time, the hotels here do not huddle on a small strip of beach, so their area is larger, greener and nicer. On the other hand, Puerto Juarez offers less expensive and more authentic options, like the Hotel Del Sol.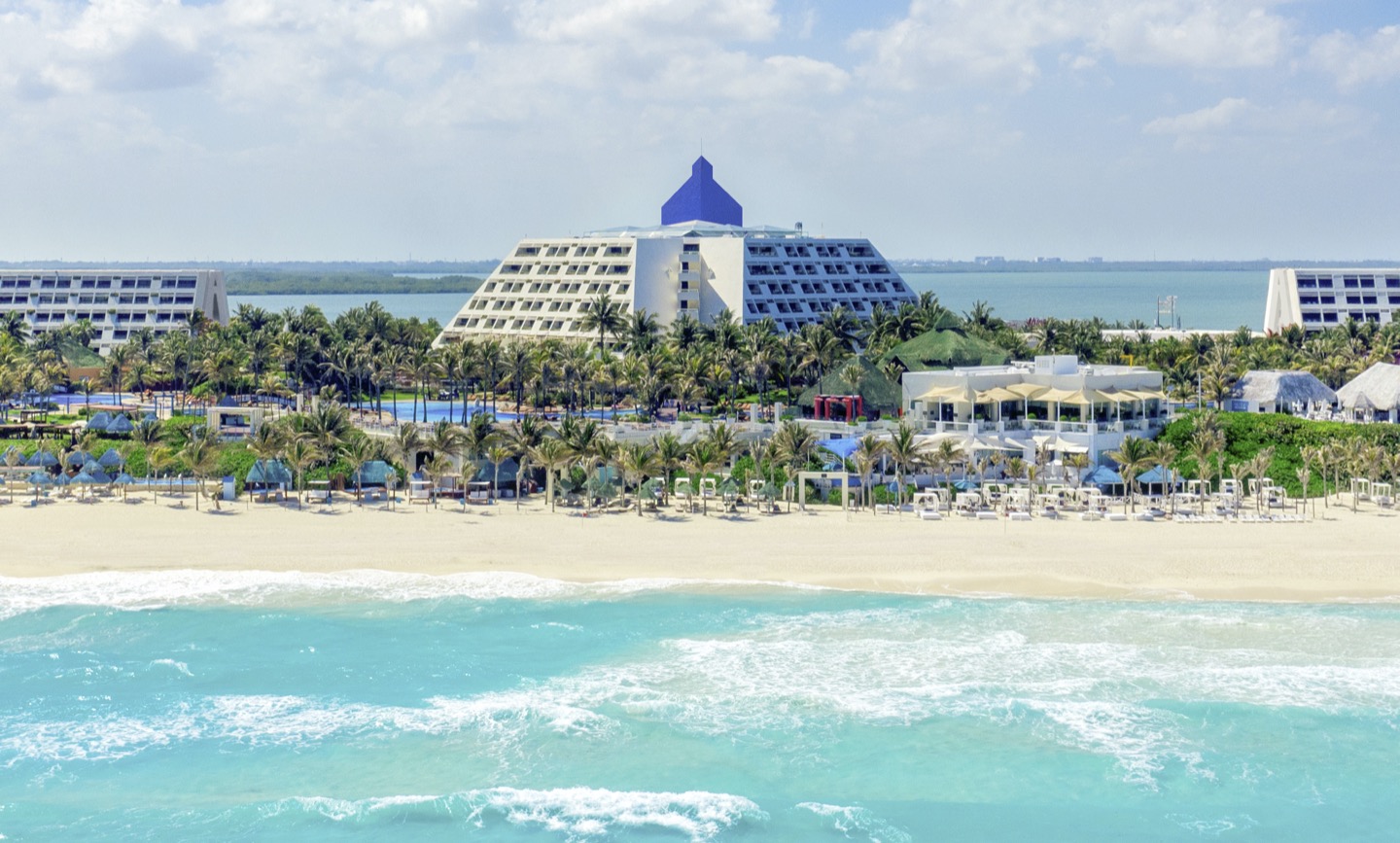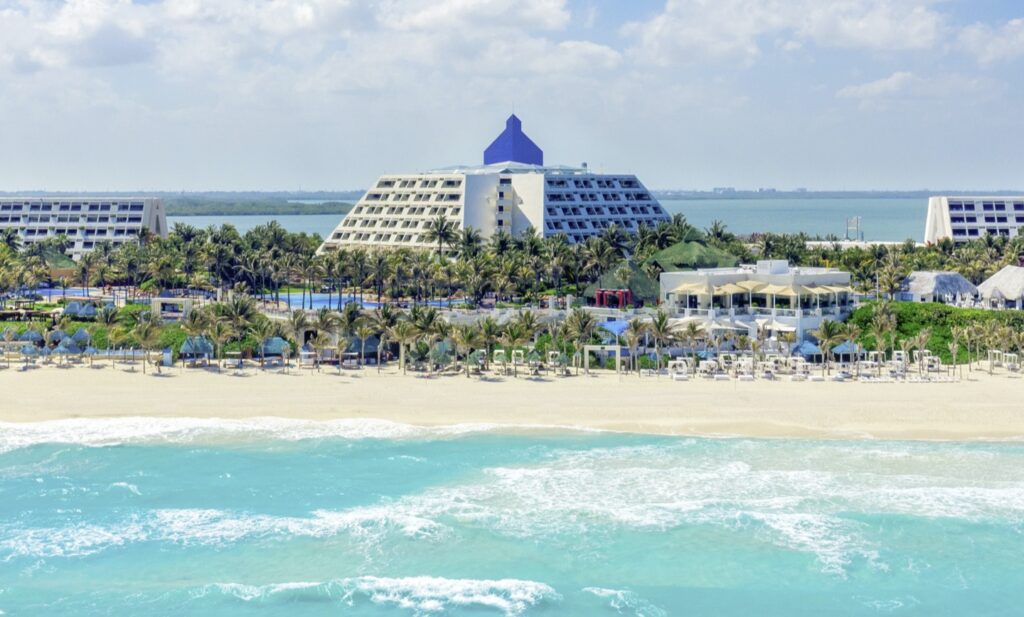 Comclusions: Do you prefer easy access to the beach and parties or equally luxurious but cheaper accommodations? Punta Cana and Cancun have a wide variety of hotels with different amenities, so it all comes down to your personal preference.
Restaurants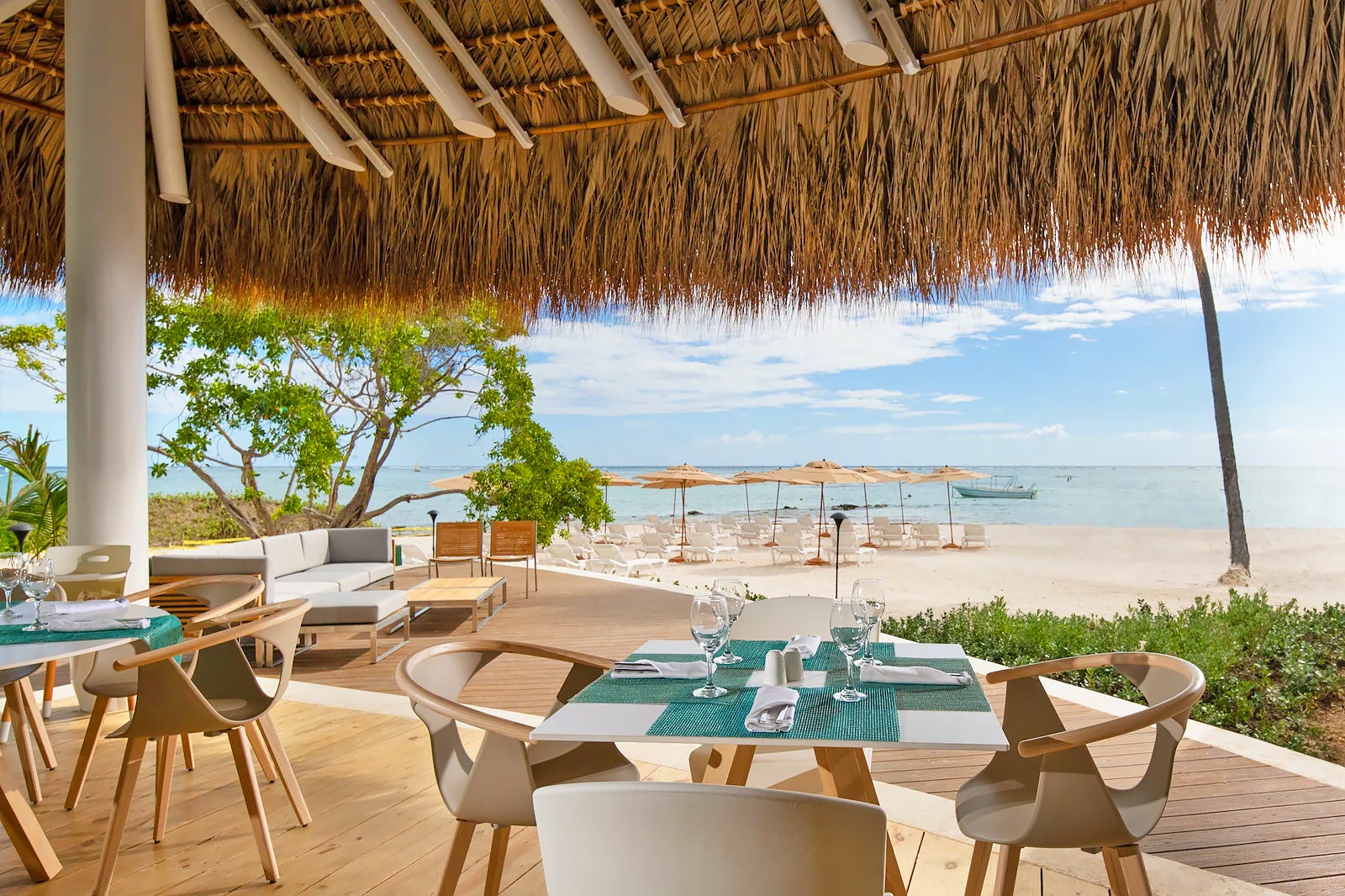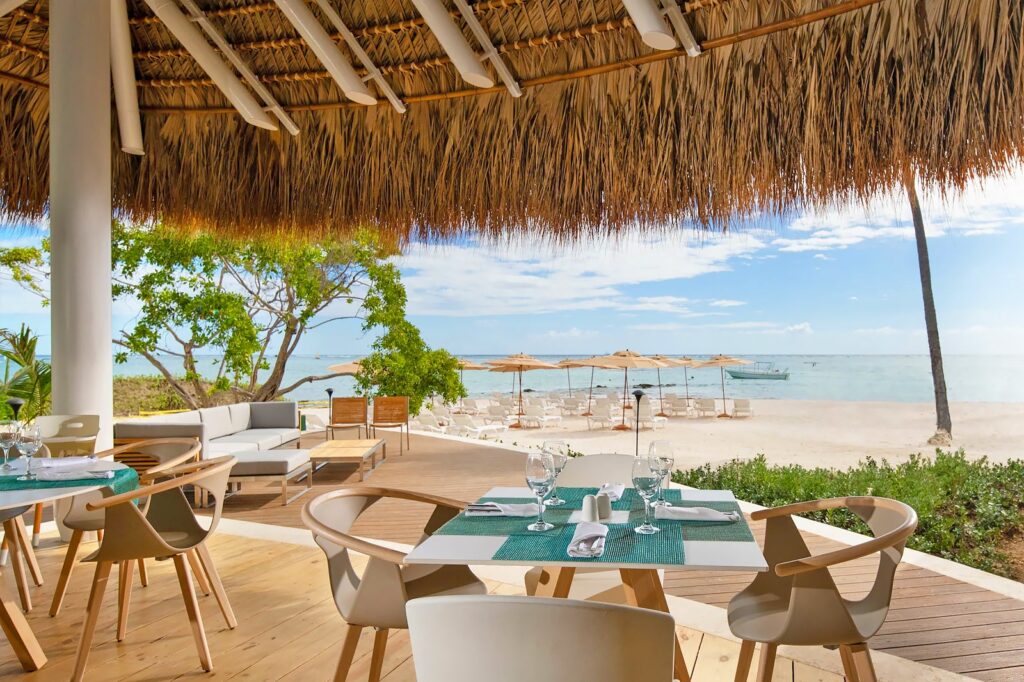 In both Punta Cana and Cancun there are many excellent restaurants. The main difference between them is the cuisine presented there.
Cancun specializes in Mexican cuisine, while Punta Cana specializes in authentic Dominican cuisine. Of course, all-inclusive resorts offer a wide variety of cuisines, from Japanese to Brazilian to American.
Many resorts in Punta Cana offer several different buffet options for breakfast and lunch and several a la carte options for dinner (with reservations usually required through hotel services). Luxury resorts offer a wide variety of international cuisines and are likely to impress even the most discerning resort-goers. And some à la carte restaurants may have a dress code. Restaurants outside the hotels are very rare, but those in the resorts can be visited without being guests. Punta Cana has restaurants from all over the world, but the variety and number is much smaller than in Cancún.
Good restaurants in Punta Cana:
Jellyfish Restaurant.
Bachata Rosa, SBG.
Playa Blanca Restaurant.
La Yola Restaurant.
Montserrat Manor Restaurant.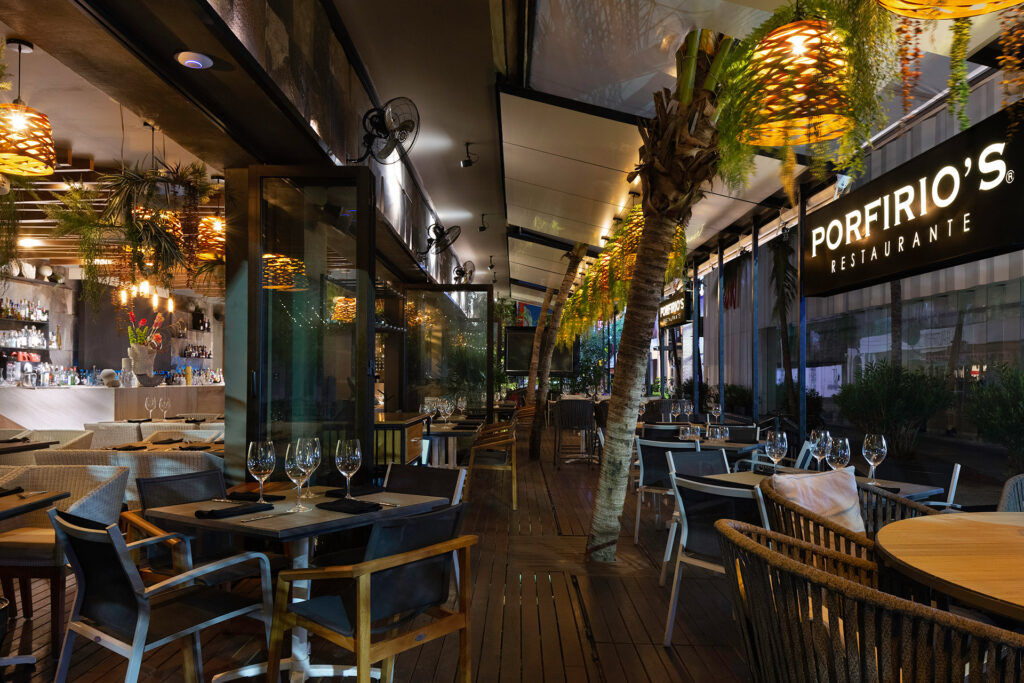 Many all-inclusive resorts in Cancun serve buffet breakfast and lunch, so most local restaurants serve lunch around 2 p.m. and their doors are open until midnight for dinner. In the Hotel Zone, you can find different kinds of national cuisines, as well as several restaurants by the sea or the Nichupte Lagoon, where you can also enjoy beautiful sunsets. In the historic center of Cancun there are many restaurants serving Mexican cuisine, international cuisine and fresh seafood.
Good restaurants in Cancun:
Tora | Japanese Restaurant in Cancun.
La Buena Barra.
Restaurante Careyes.
Restaurante Benazuza.
Umami.
Conclusions: Cancun has a slightly more developed restaurant business than Punta Cana. Enjoy a wider selection of dishes and most importantly, later closing times.
Security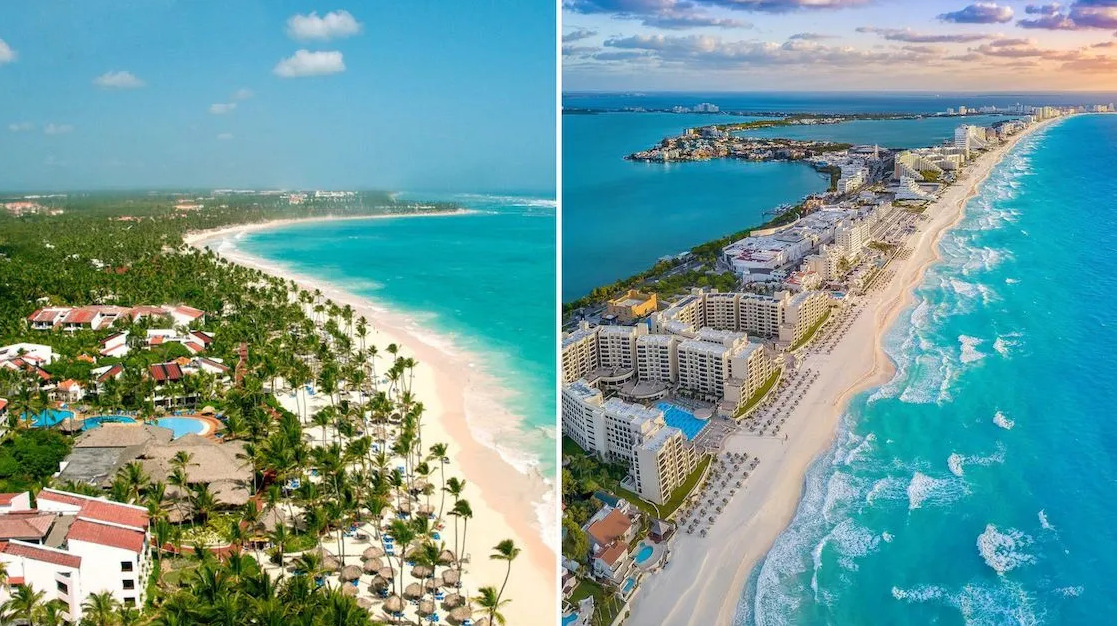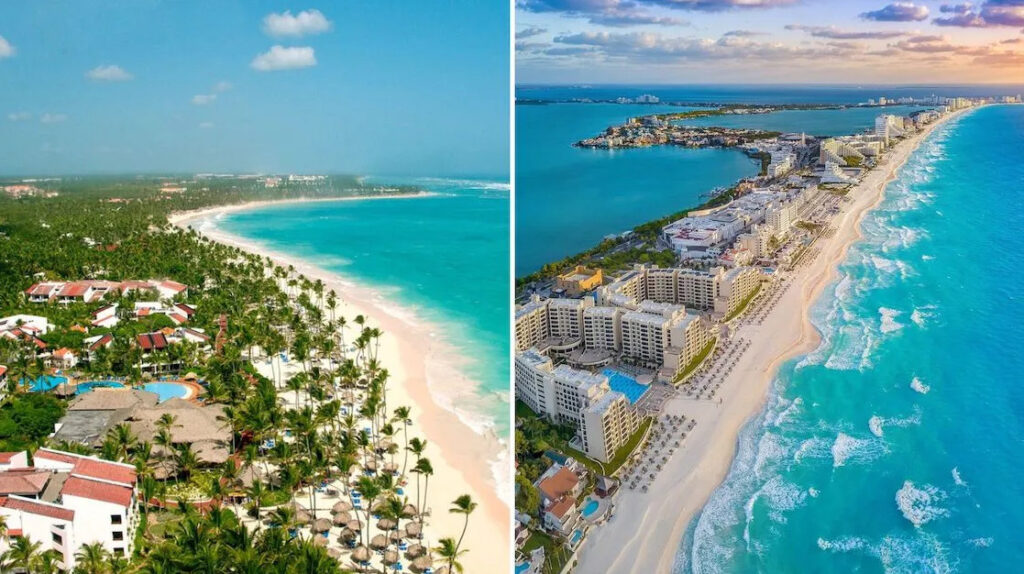 Be vigilant, but don't get paranoid – you have to follow basic safety rules when traveling, but Cancun and Punta Cana tend to be fairly safe tourist destinations.
Is Punta Cana safe for tourists?
Yes, Punta Cana is safe for tourists. Because tourism is so important for the development of the area, Punta Cana has a special police unit for tourist safety. All tourist destinations in the country are particularly closely guarded by the police, which makes them safer than, for example, some metropolitan areas. Nevertheless, beware of petty crime. Don't swing your money and jewelry around, and never leave valuables unattended.
Weather can be more of a concern than possible crime, especially along the coast. Check the condition of the water before surfing or snorkeling, as the sea can be choppy.
Is Cancun safe for tourists?
Yes, Cancun is safe for tourists. Despite increasing reports of violence and drug use in resort cities, Cancun is much safer than other smaller resorts such as Acapulco. Observe general safety rules by sticking to tourist areas and keeping an eye on your belongings. Petty criminals and crooks can indeed hide everywhere, but you're unlikely to encounter more serious crimes like the shenanigans of drug cartels.
Conclusion: Both Punta Cana and Cancun have «Level 2 security» from the U.S. State Department, as do countries like Italy, Great Britain, and Germany. As long as you keep an eye on your personal belongings and follow general safety rules, your trip should go smoothly.
Approximate budget
Most of your budget for travel to both Punta Cana and Cancun will be devoted to paying for lodging, which varies greatly from budget options to posh all-inclusive hotels.
Prices during peak seasons, both for flights and hotels, can skyrocket, so keep that in mind.
Average budget for 1 week in Punta Cana: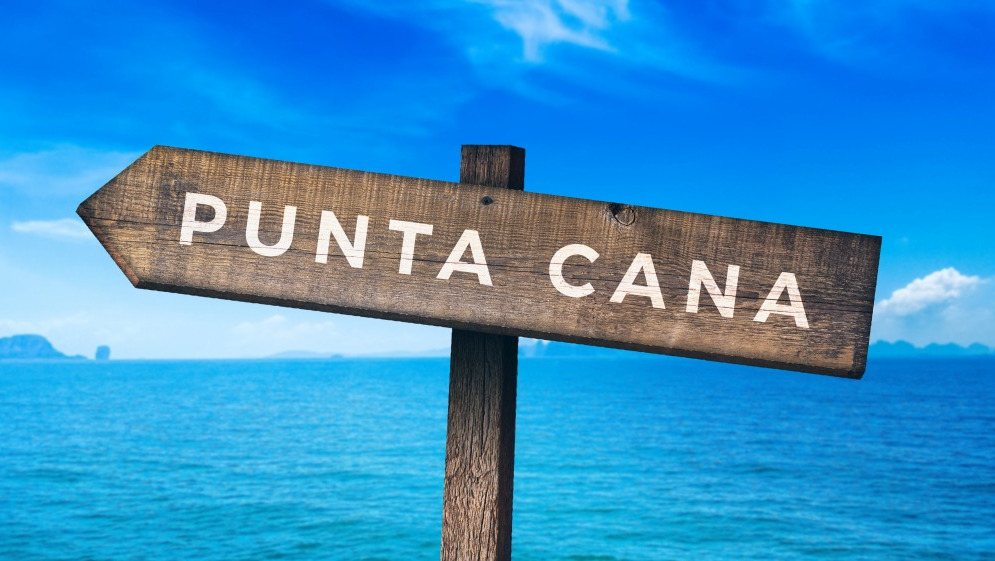 The average budget for a week-long trip to Punta Cana for two is about $2,300.
Flight: Round-trip tickets from New York cost $350, and more expensive from the West Coast at $470. Flights from Europe can cost $600 to $900.
Accommodation: Hostels and one-star hotels cost from $27 to $50 per person per night. Mid-range hotels will cost about $108 per night, and 5-star hotels can cost $600 or more. On average, expect to pay $260 for a standard room, which is $1,040 per week.
Food: Budget meals cost an average of $3, while regular lunches are around $10. Gourmet 3-course dinners range from $14 to $67. The average weekly meal for two people is $395.
Entertainment: Entertainment costs are relatively reasonable, especially if no special equipment is needed. Outdoor activities, such as horseback riding and paragliding, can cost $30 to $60; day tours average $70 per person. You're likely to spend at least $200 for two people.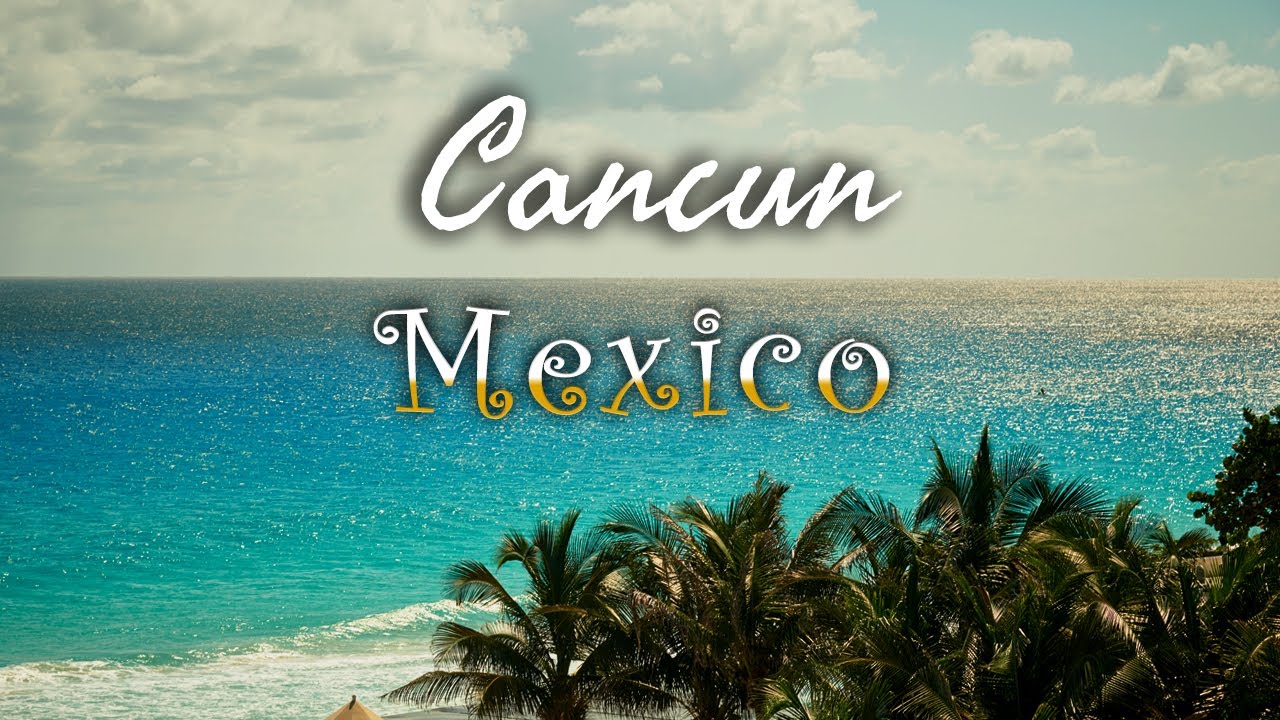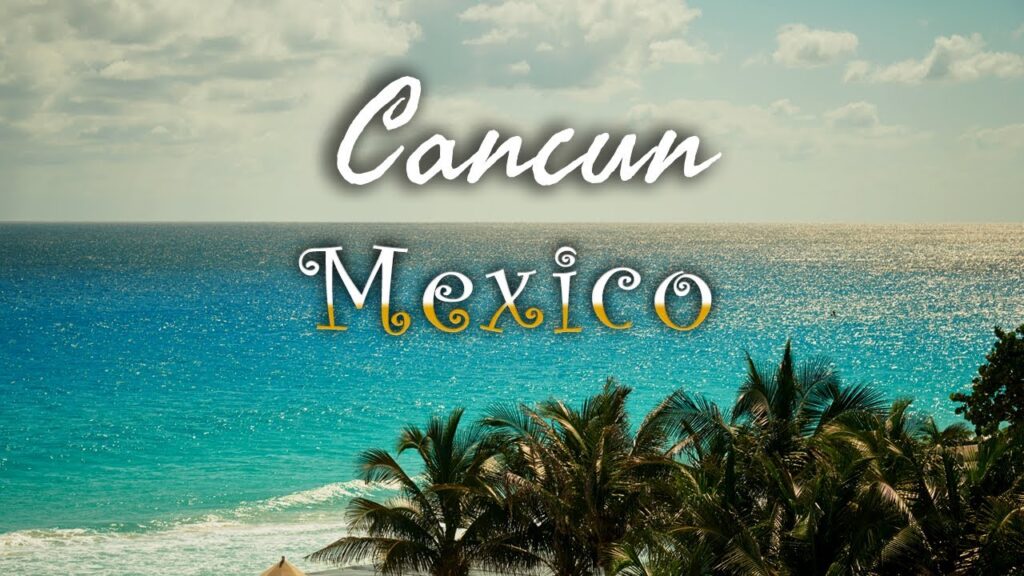 Average budget for 1 week in Cancun:
The average budget for a one-week trip to Cancun for two people is about $3,200.
Flight: Depending on the place of departure and time of year, a round-trip economy flight from the United States costs about $150 to $350 per person. And you'll also have to pay a lot more for a flight from Europe.
Accommodation: Hostels in Cancun are slightly more expensive, averaging $25 per person per night. Hotels offer a wide variety of rooms, depending on whether you buy an all-inclusive program or not. Count on paying an average of about $400 for a standard room, which is $2,800 per week.
Food: Budget meals cost about $3, and heartier meals cost $13. The average weekly meal for two people is $420. But restaurants on the beaches will be a little more expensive.
Entertainment: If you stay at an all-inclusive hotel, many activities will be included. Save some money on tours that involve an overnight departure, with fees averaging $30; extreme tours, such as ATV adventures and day trips to Chichen Itza, can be quite expensive, starting at $60 and up. If you're doing at least two major tours, expect to spend about $300 for two.
Conclusion: Punta Cana is slightly cheaper than Cancun, mainly because of the lower costs of accommodation and entertainment. Although you can have a budget vacation in Cancun, you are likely to spend more on nightlife and full-day tours.
Conclusions
After we have discussed the main aspects of recreation in Punta Cana and Cancun, briefly outline the pros and cons of the cities. And you decide for yourself which place will be more comfortable and interesting to rest.
Parameter

Punta Cana

Cancun

Climate

Tropical

Rainy season: May-October

Subtropical

Rainy season: May-September

Great beaches

Yes

Yes

Washed by

Caribbean Sea + Atlantic Ocean

Caribbean Sea

Entertainment in the city

Little

Little

Entertainment in the vicinity

Much

Much

Natural Beauty

Yes

No

Nightlife

A few options

Lots of options.

Hotels

Large selection (cheaper)

Large selection (more expensive)

Restaurants

A small selection

Large selection

Security

Yes

Yes