Today we will look at two famous resorts in Mexico – Cancun and Cabo San Lucas. Although these locations share a special Mexican flavor, they are still very different, and deciding which resort to choose for your vacation trip depends on what your goals are.
Cancun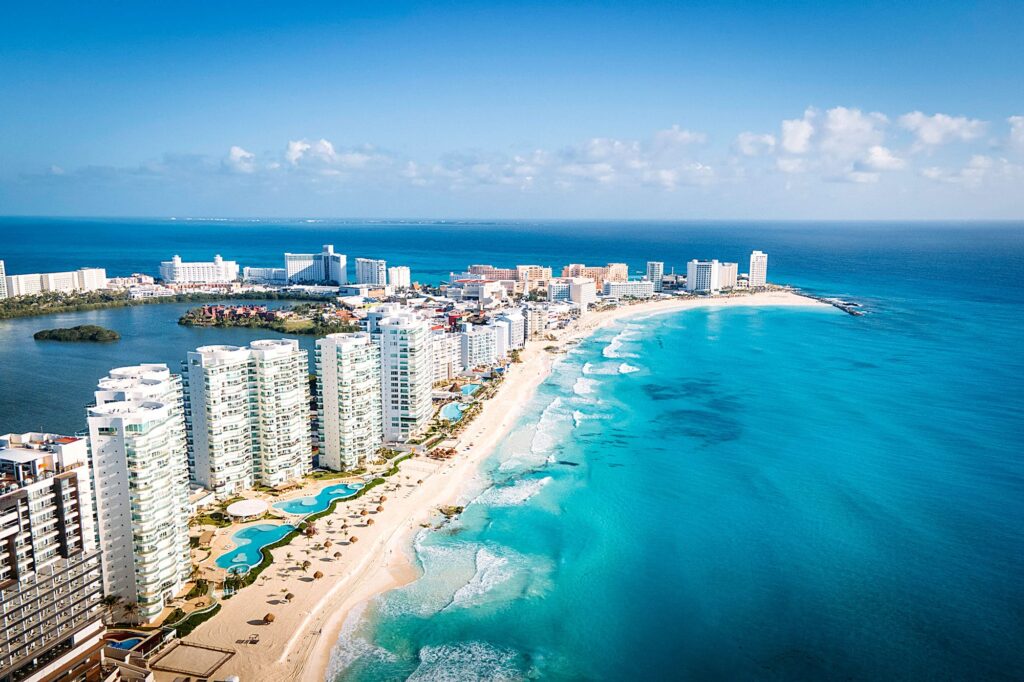 Cancun is considered the capital of all resorts in Mexico.
The city is located on the coast of the Caribbean Sea, has magnificent beaches and a rich tropical nature. In fact, was chosen by the government to develop a tourist destination.
The city is divided into two parts: Downtown and Zona Hotelera. Downtown is where the locals live and where accommodation and food are cheaper. You can get to the coast by bus. There's no nightlife here, it's strictly a bedroom community.
Zona Hotelera is a completely tourist area. It is here that the resort life boils: a large number of beaches for all tastes, many nightclubs, restaurants and bars, shopping centers and a premium hotel.
Cancun is very rich, if not overpopulated, with entertainment, attractions, and all kinds of activities. Therefore, before visiting the city, it is highly recommended to take care of the route of your trip in advance, because it is impossible to get around in just one vacation.
Of course, the flip side of such abundant offerings for tourists is the continuous flow of tourists themselves. Although you can find secluded beaches, quiet places – in general, the city can be called very bright, noisy and crowded.
Cabo San Lucas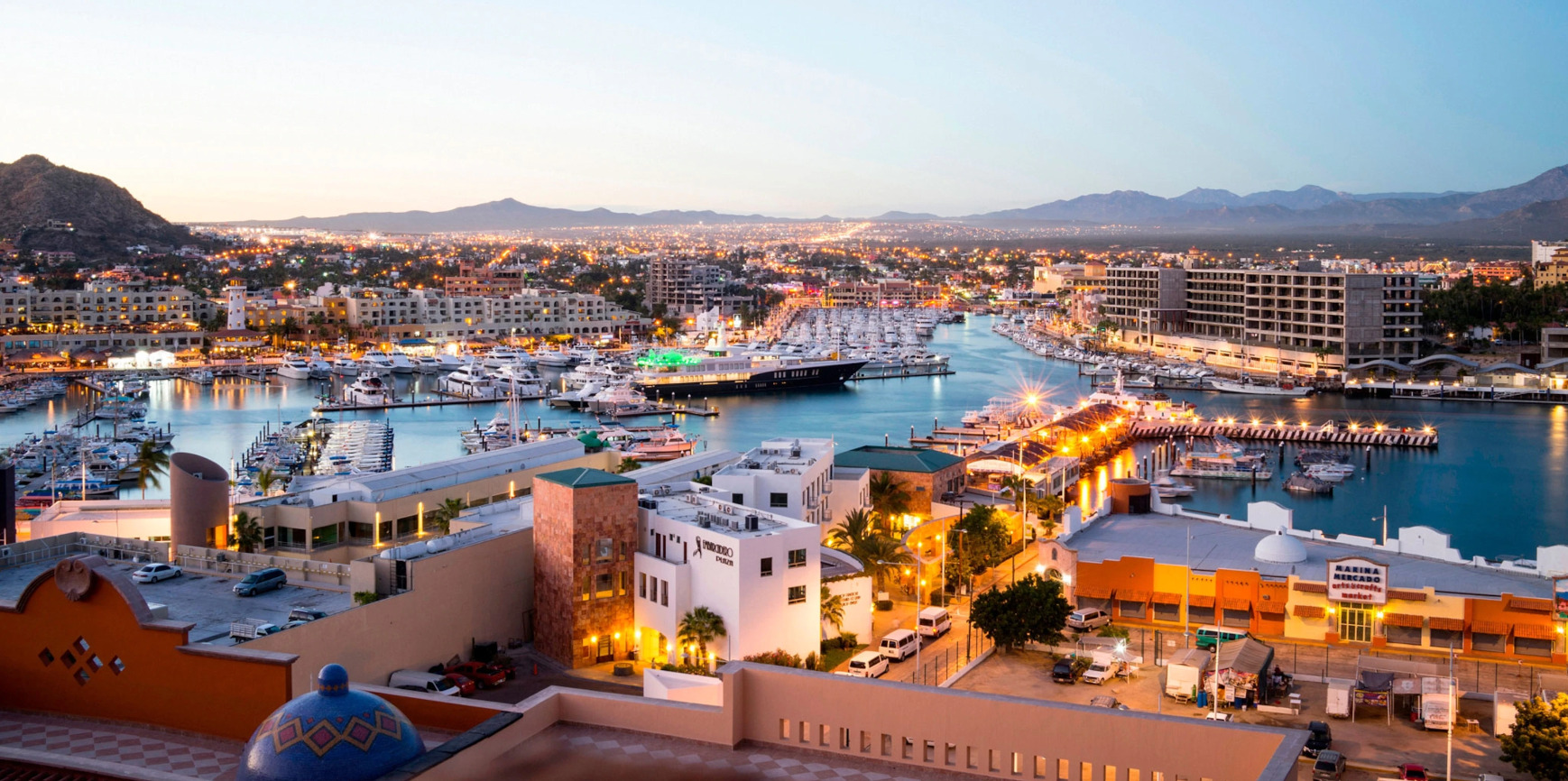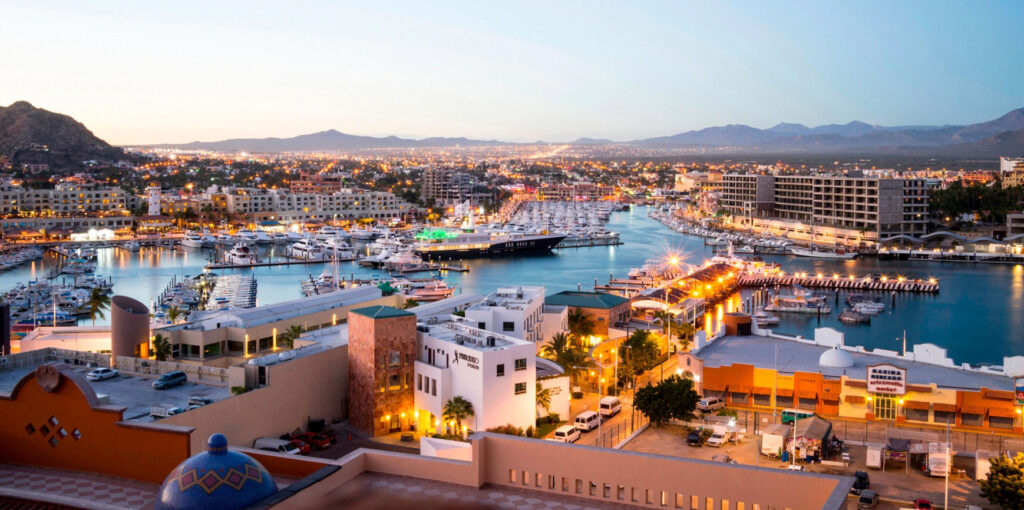 Cabo San Lucas is a luxury Mexican city in a place where the Pacific Ocean meets the Gulf of California.
The region is known for its unique natural beauty, which combines rocky cliffs, sand dunes, palm trees and the ocean.
The resort gained popularity after a major hurricane hit the Caribbean Sea in 2005 and swept away almost all of Cancun. While it was being rebuilt, many moved to western Mexico, including southern Baja California, where Cabo San Lucas is located.
Five-star hotels and upscale establishments with a very distinctive atmosphere have been built here, which is why Cabo is considered one of the most expensive resorts in Mexico.
However, in addition to hotel recreation, you will find a lot to do, from exploring the local waters and their inhabitants to atmospheric walks in the surrounding area.
Cancun or Cabo San Lucas: where is cheaper?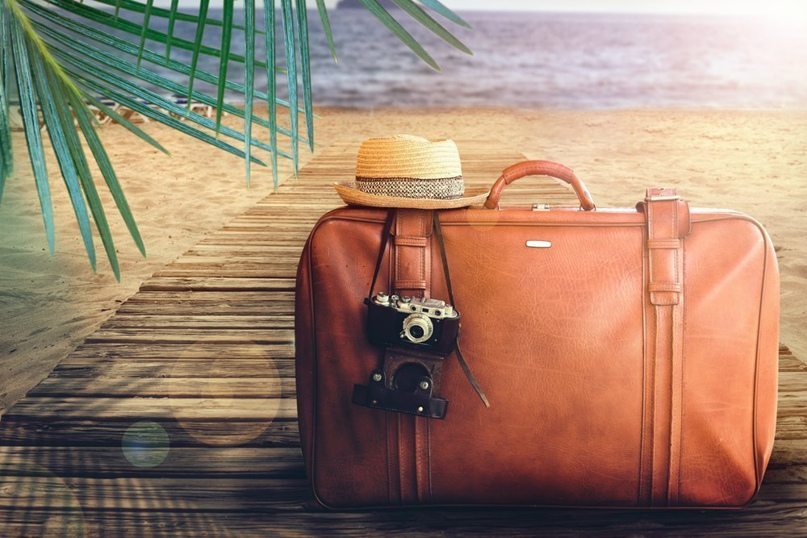 One of the main questions when planning a vacation: how much will your trip cost and how to save money.
Cancun is a more densely populated and built-up resort that is very urbanized. It attracts the largest number of tourists compared to other regions of Mexico. And thanks to the active promotion of tourism in the region – prices here are much lower than in Cabo San Lucas. Especially if you settle in Downtown, where there are many inexpensive local stores and markets.
Of course, the cost always depends on your needs. If you intend to «live life to the fullest», to visit as many places as possible, to stay in an expensive hotel, then you can not save money in Cancun.
As for Cabo San Lucas, the prices here are higher than in Cancun. This is due to the considerable remoteness of the region from the rest.
Plus, there are many hotels with all inclusive, there are boutique hotels, which already makes the vacation in Cabo luxury.
Accommodation in individual apartments, villas, transportation and water excursions are also more expensive. Again, even here if you want you can arrange a budget holiday, for example, settling in one of the sleeping areas of the city, or even choosing to stay in small nearby towns.
| | | |
| --- | --- | --- |
| | Cancun  | Cabo San Lucas |
| Hotel Reservations | from $35/night | from $47/night |
| Rent an apartment | from $18/night | from $32/night |
| Cab | planting $1.8, 1 mi – $1.8 | planting $3.45, 1 mi – $1.25 |
| Bus | 0,4$ | 0,6$ |
| Average bill in a restaurant | from $25 for two | from $32 for two |
Cabo San Lucas is considered more expensive than Cancun, but both can be arranged on a budget if necessary.
Weather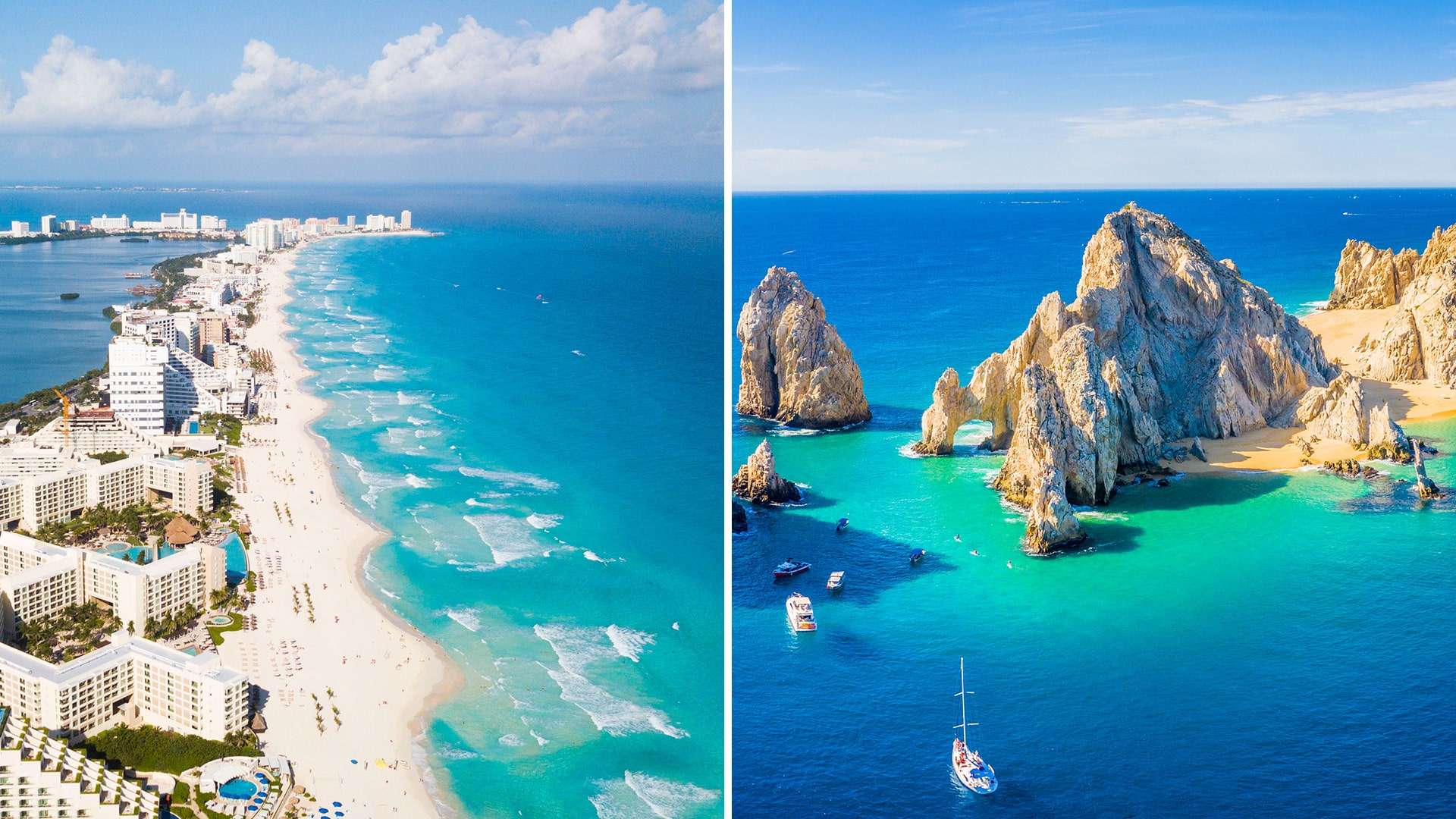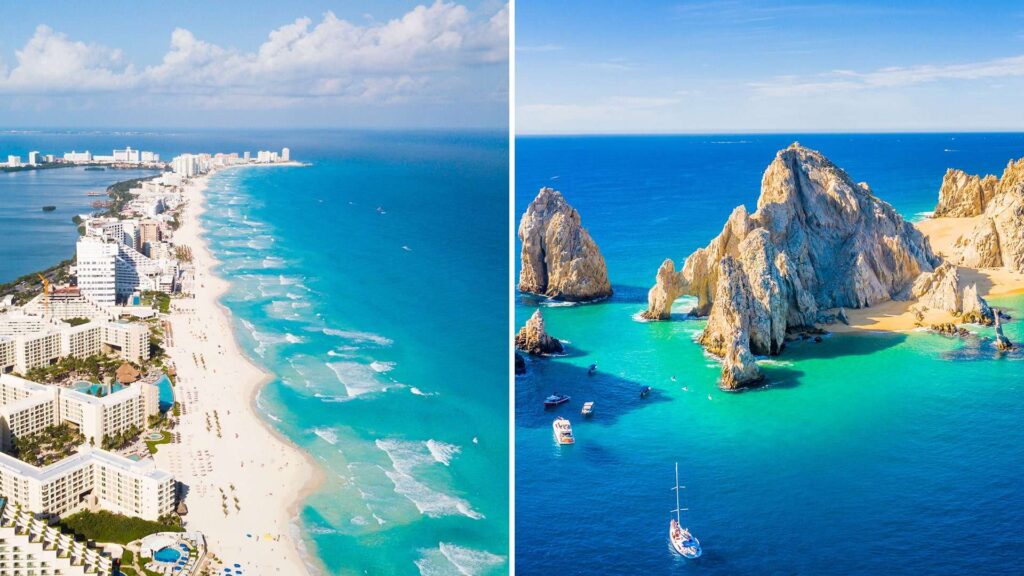 Cancun has hotter weather with a wetter climate, warmer sea, but twice as much and rains more often. Nevertheless, it is known for perfect weather during the peak season.
In Cabo San Lucas the climate is drier, but the weather is more stable, it rarely rains, and in March and April there are almost no precipitation.
| | | |
| --- | --- | --- |
| | Cancun  | Cabo San Lucas  |
| Average daily temperature | 79-89 ℉ | 75-88 ℉ |
| Average night temperature | 71-78 ℉ | 63-77 ℉ |
| Water temperature | 78-84 ℉ | 66-70 ℉ |
| Average precipitation | 36-200 mm | 1-101 mm |
| The sunniest months | July, August, April | May, January, March |
| The warmest months | August, July, September | August, September, July |
| The coldest months | January, February, March | January, February, December |
| The rainiest months | October, September, June | August, September, July |
| The windiest months | March, April, May | May, June, July |
| The warmest water | August, September, July | October, September, August |
If you prefer a humid mild climate, Cancun wins, if drier – Cabo San Lucas.
Location
How to get to Cancun: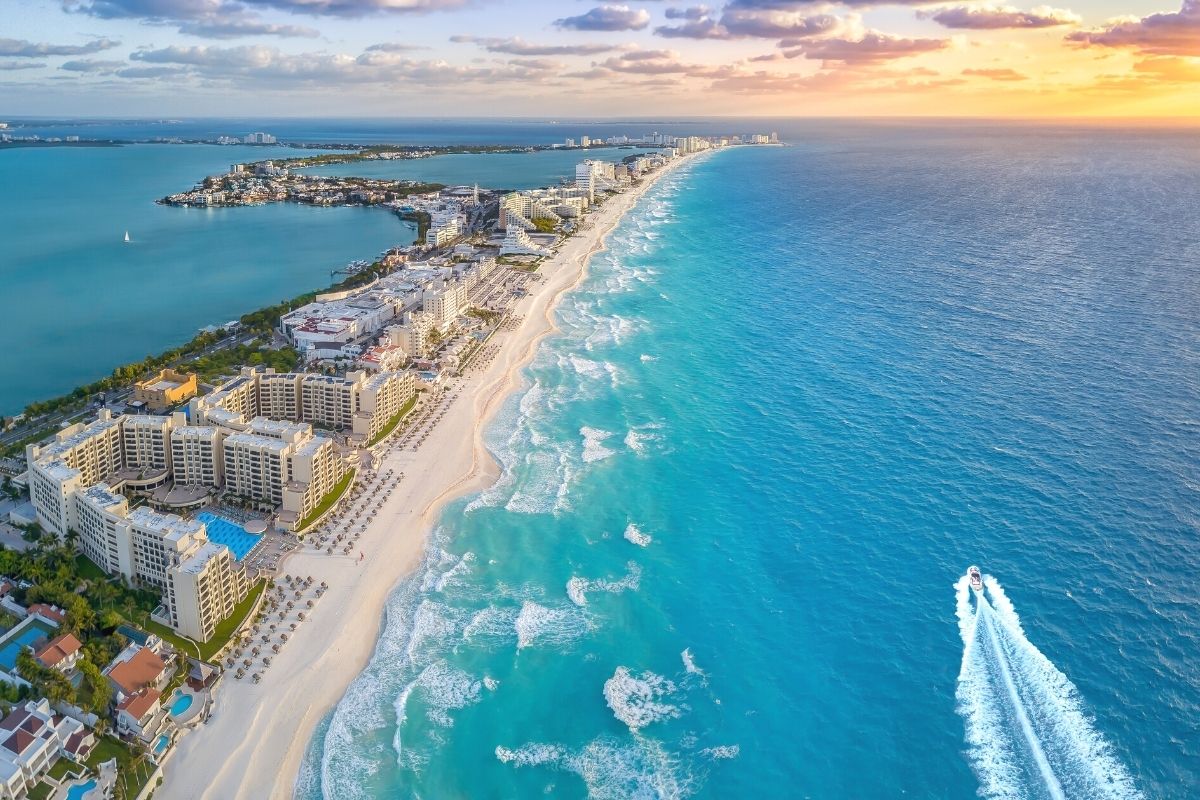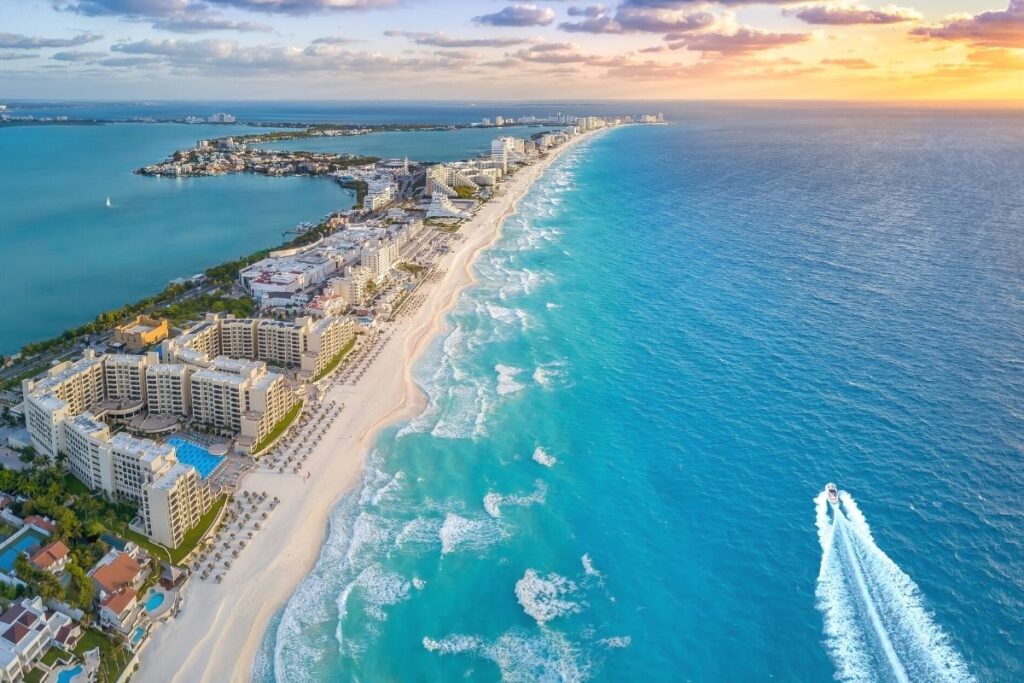 The city is located in the eastern part of the Yucatan Peninsula and is closer to Guatemala than to the United States. Nevertheless, there are daily flights from the southern and eastern states of the Americas.
Direct flights from the west coast of the Americas are also no problem. It takes 15 minutes from the airport to the city.
If you're cruising in the Caribbean, you too can stop briefly at the port of Cancun and see the city.
How to get to Cabo San Lucas: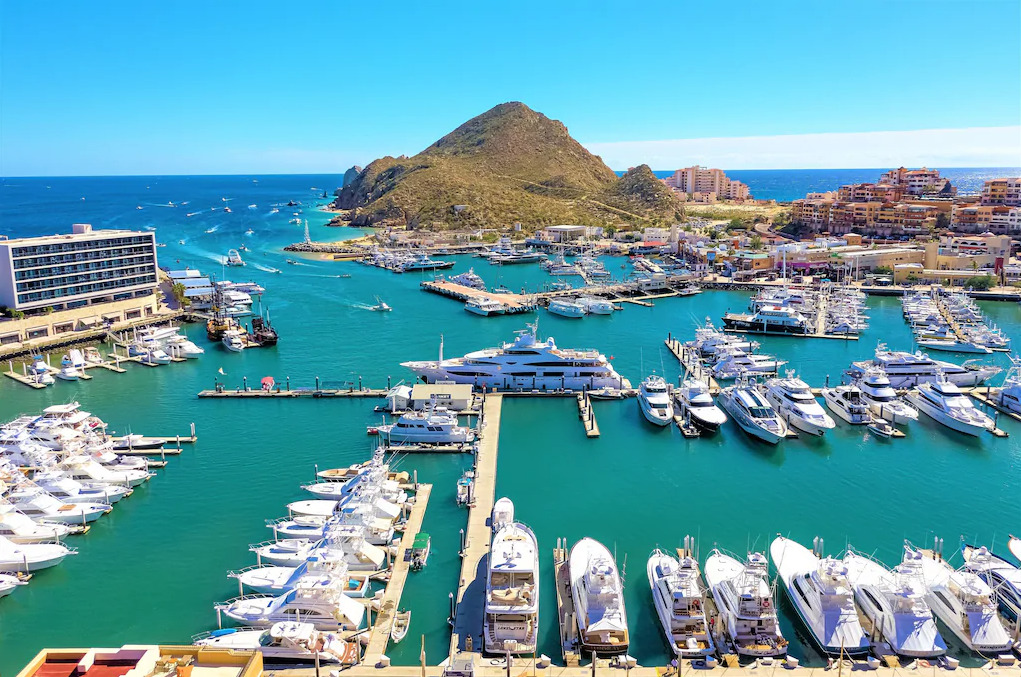 In contrast, Cabo San Lucas is more likely to be visited from Los Angeles, San Francisco, Seattle, and other cities on the U.S. West Coast, as it is located at the southernmost point of Baja California. The drive from the airport takes about 40 minutes.
The resort is also used as a port, but on the Pacific or Gulf of California side. Unlike Cancun, cruise passengers in Cabo can linger in the city for several days.
Some travelers advise trying another way to get to Cabo by taking a self-guided trip from San Diego through Baja California to Southern California. You'll travel 1,000 miles from the Titanic filming site to the famous whale-watching location, with amazing scenery and native Mexican life in small villages along the way.
Locally more conveniently located Cancun – it is convenient to fly here from anywhere, and the road from the airport to the city takes a little time.
But in Cabo San Lucas you can arrange a colorful and memorable road trip.
Nature
Cancun:
The nature of Cancun is very colorful and diverse, there is something to catch the eye. It is a real tropic: a dense jungle with wild plants and exotic animals.
At the exit of the jungle you will find yourself on a white sandy spit 30 km long, which is washed by the Caribbean Sea and forms numerous beaches.
It is here, in the Yucatan Peninsula, that you will find so many cenotes, these sinkholes or open caves with fresh water. There are signs all around, so you can easily get to one of these natural wonders.
Cabo San Lucas:
Cabo San Lucas is nothing like Cancun, except for the beautiful beaches and the sea. Nevertheless, its nature is very unique and you will definitely remember it.
Cabo is a place of contrasts. It combines huge cliffs of bizarre shapes, which tourists specially come to look at by boat, date palms, which surround the local beaches, and sand dunes with a total absence of vegetation, except for cacti.
Cancun is a classic type of beach vacation that is completely focused on comfort for tourists.
Cabo San Lucas is a region of contrasts, natural and animal diversity.
Beach comparison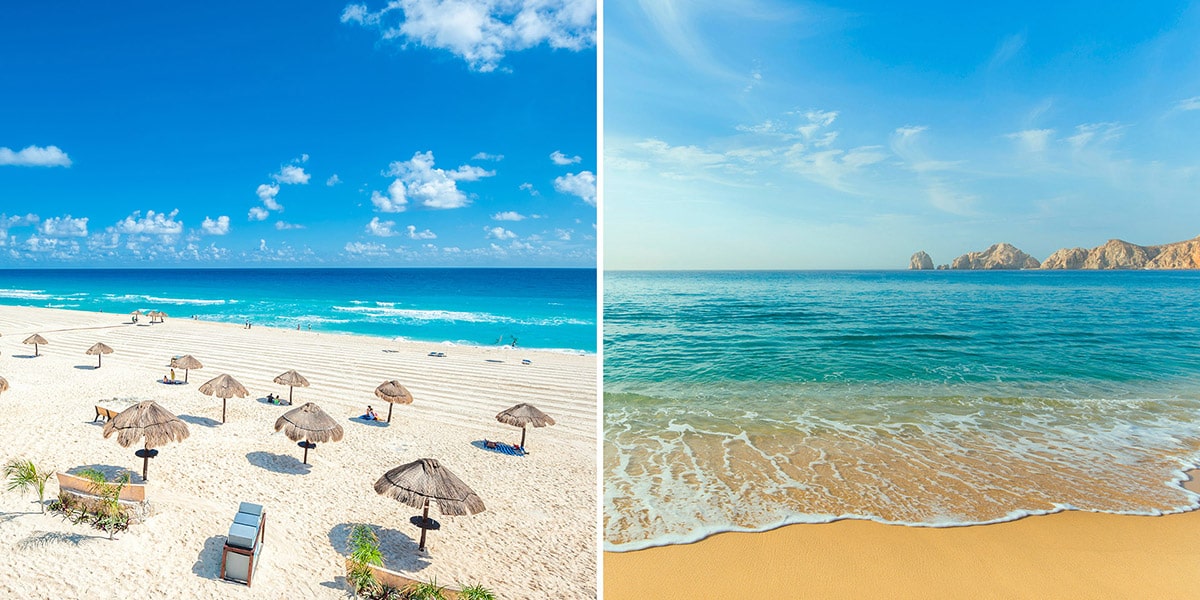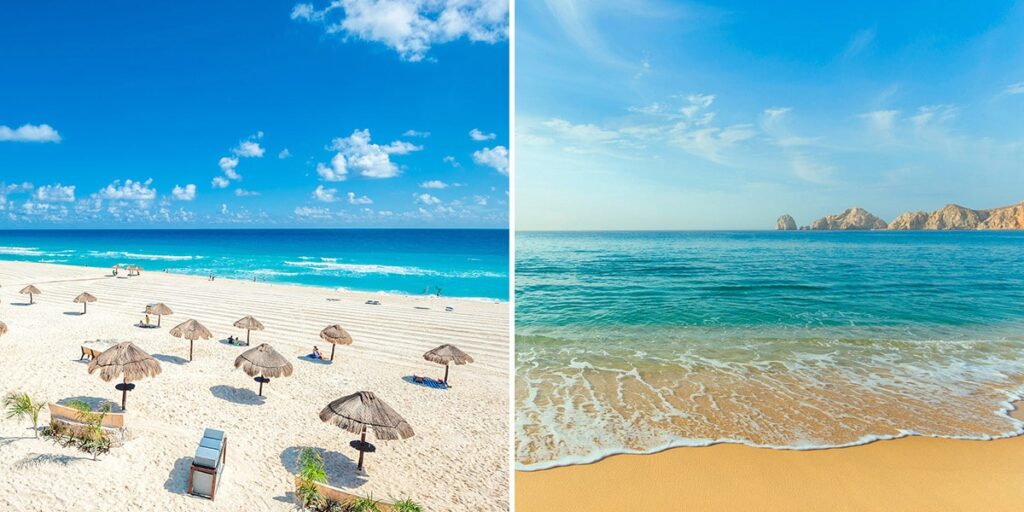 Of course, both resorts are ideal for beach holidays. There are beaches to choose from: public, elite, youth, and secluded.
Cancun boasts classic snow-white beaches, very large and well maintained, comfortable for tourists. It's the perfect place to lie on a lounger, sip a cool cocktail and admire the Caribbean.
Cabo San Lucas also has a lot of beaches, and different from each other. You can find a small wild beach with no people – which is very rare, if not impossible for Cancun – and have a picnic, enjoying the silence, if you don't count the noise of the ocean.
Or you can go to the Lovers' Beach and admire with your other half the unique scenery that El Arco creates.
And, of course, popular public beaches with open-air bars and parties are at your disposal.
But not all beaches in Cabo can be comfortable – the rocky terrain does its job. And the beaches next to the desert won't be to everyone's liking, either.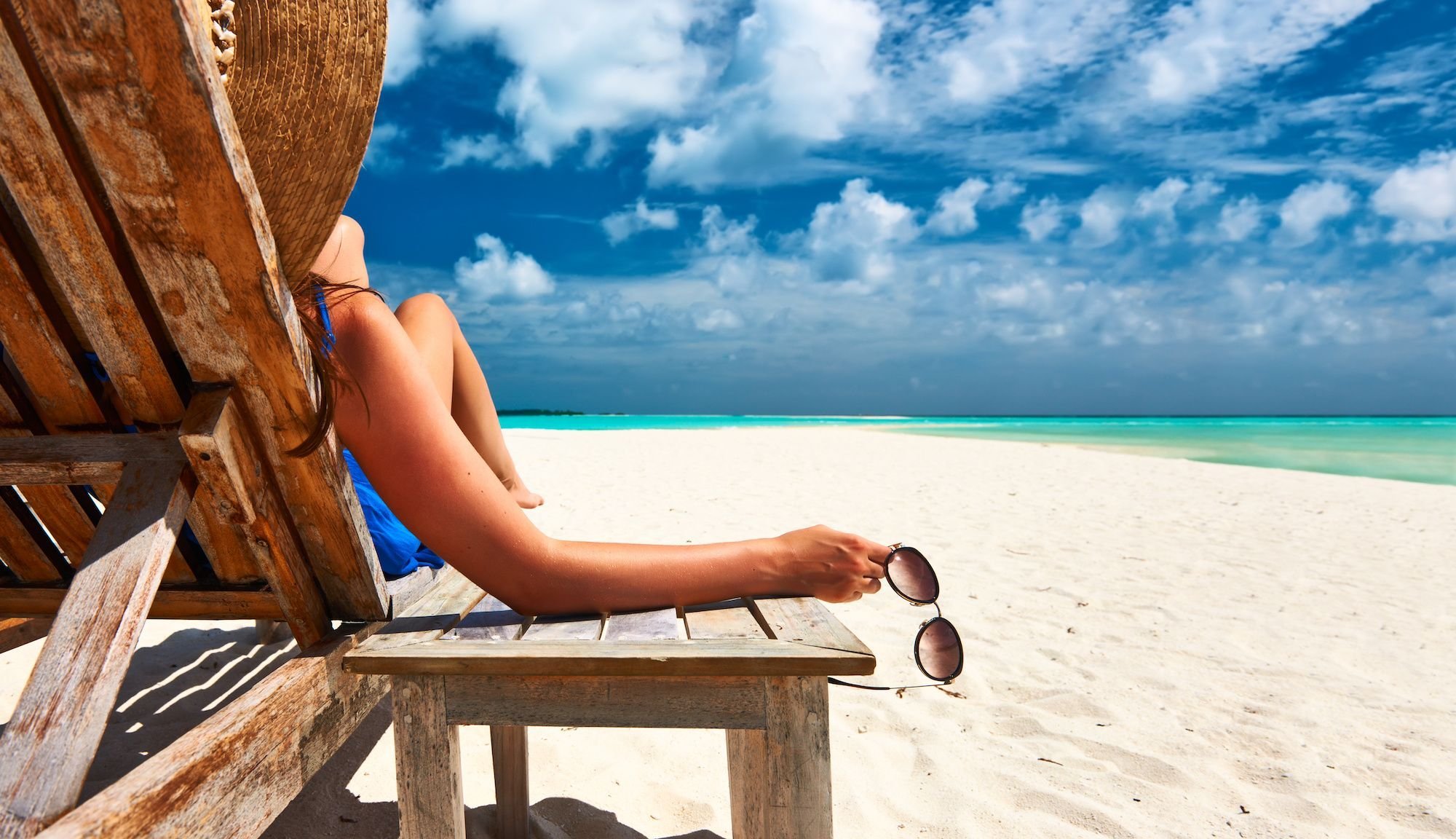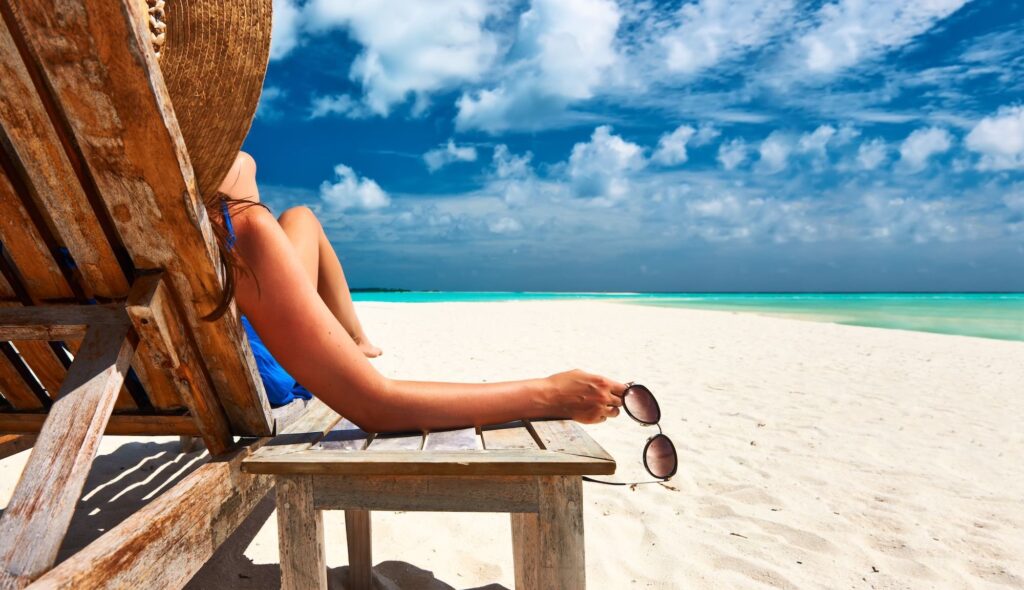 100% comfortable typical beach vacation you will find in Cancun. And a variety of beaches can boast Cabo San Lucas, though not all of them will be to your liking.
What to do in Cabo San Lucas and Cancun?
For many, the deciding factor is the question of what the resort has to offer for leisure time. Let's compare.
Water activities in Cancun: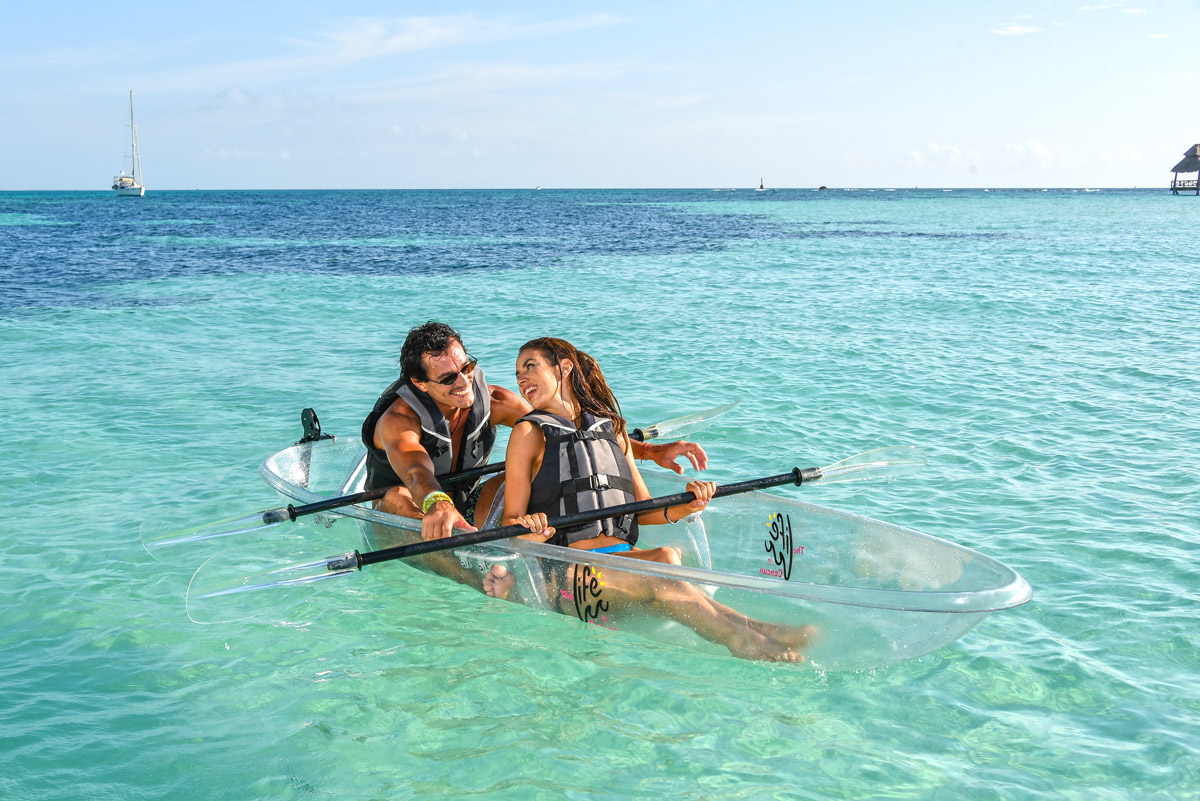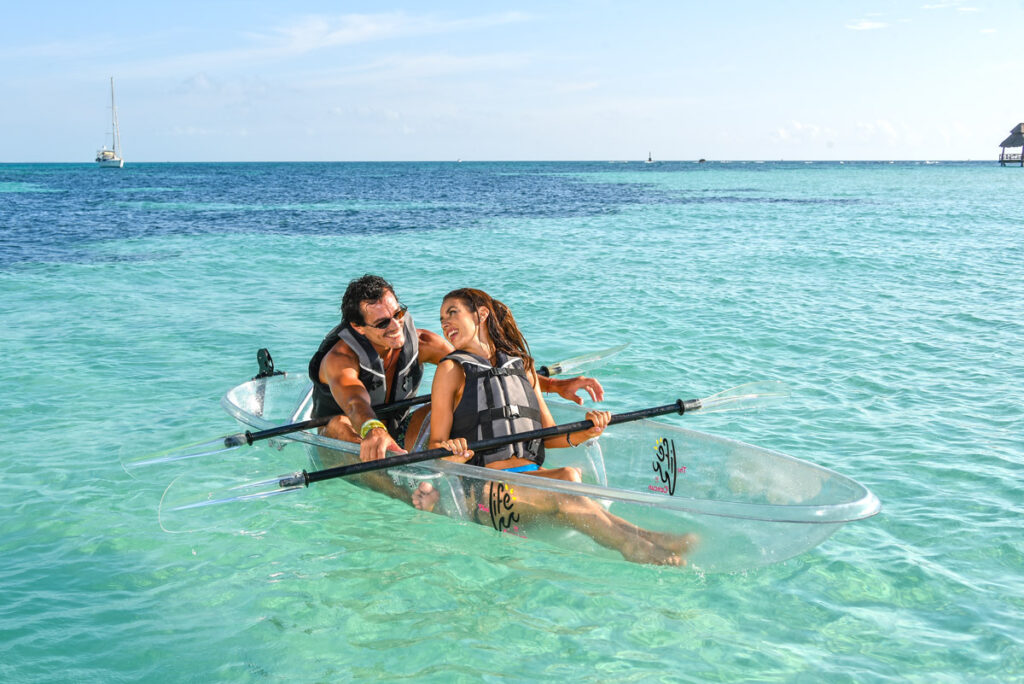 Snorkeling with sea turtles in Turtle Bay, where you'll also encounter stingrays and tropical fish.
Kayaking, paddleboarding, snorkeling, diving, surfing.
Reef and shipwreck tour with snorkeling.
Underwater Sculpture Museum.
Water activities in Cabo San Lucas: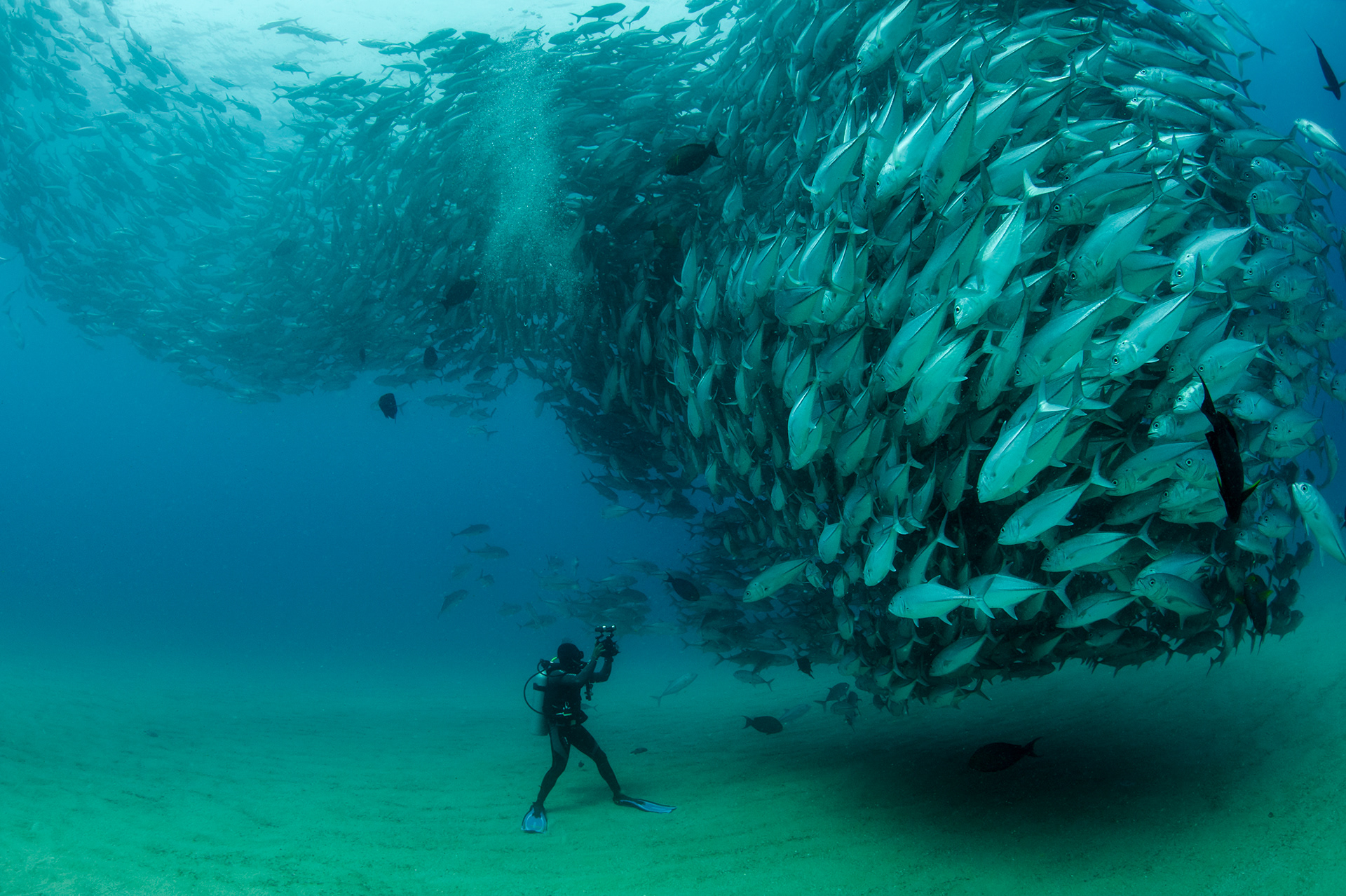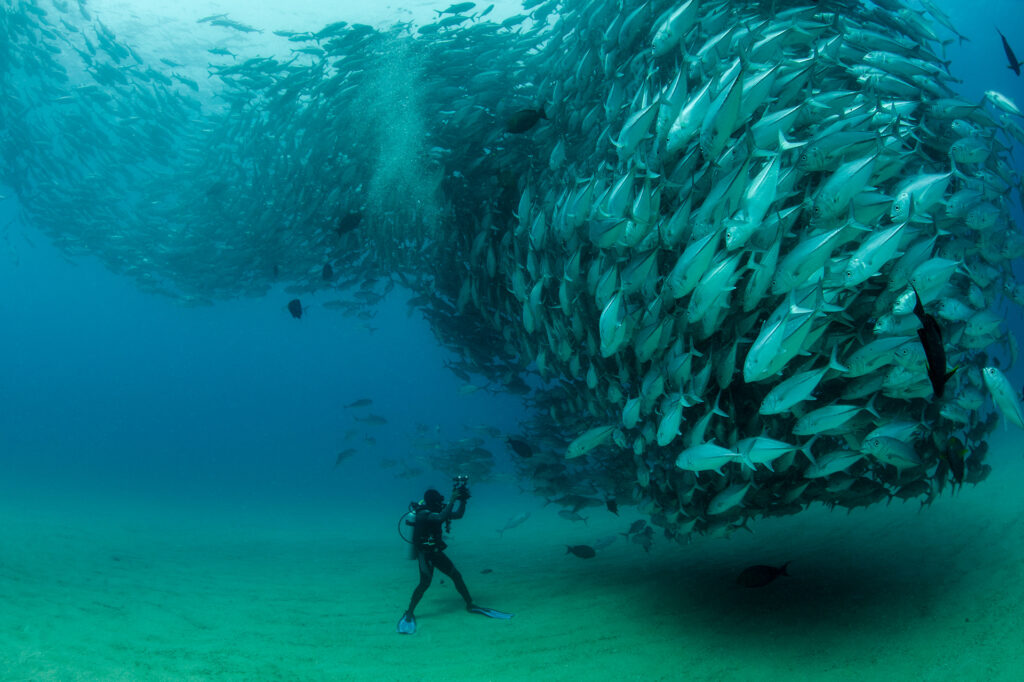 Visit the Cabo Pulmo marine reserve with an underwater guide, where you can see sharks of different species, rays and be among a huge number of tropical fish, you can also take a certified diving course.
Snorkel tour by catamaran and snorkeling in general. In Cabo it is considered one of the most diverse underwater experiences.
Fishing for marlin and other big fish is considered one of the best in the world.
Whale watching: different types of tours are offered, it is also possible to watch from the shore.
Both Cancún and Cabo San Lucas offer almost similar water activities. However, Cabo benefits from a more diverse underwater world and the fact that it is recognized worldwide as the best place to fish for big fish and whale watching.
Sports and activities in Cancun: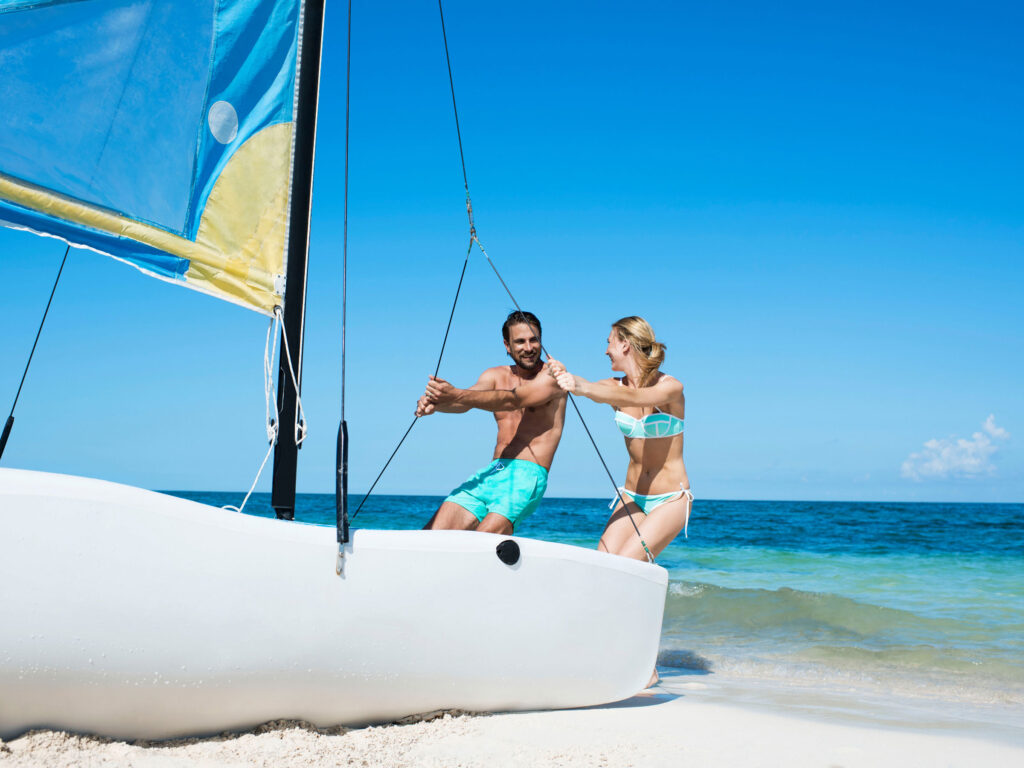 The sea in Cancun is not smooth water, and periodically it is rough, so the resort is a great place for surfing.
Sailing, boating and catamaran trips are very popular.
Diving with a dive in the Senotes. This type of diving is considered an extreme sport and is inaccessible to novice divers. But already trained experienced divers will discover the amazing underwater caves, grottos and sunken artifacts of the Maya civilization.
Closer to the town of Playa del Carmen is the eco-archaeological park of Schcaret, where you will also find many extreme activities, visit waterfalls and swim with dolphins.
In the Explor and Selvatica extreme parks you can fly over the jungle on a cable car, drive all-terrain vehicles, and go rafting on the underground river.
Sports and activities in Cabo San Lucas: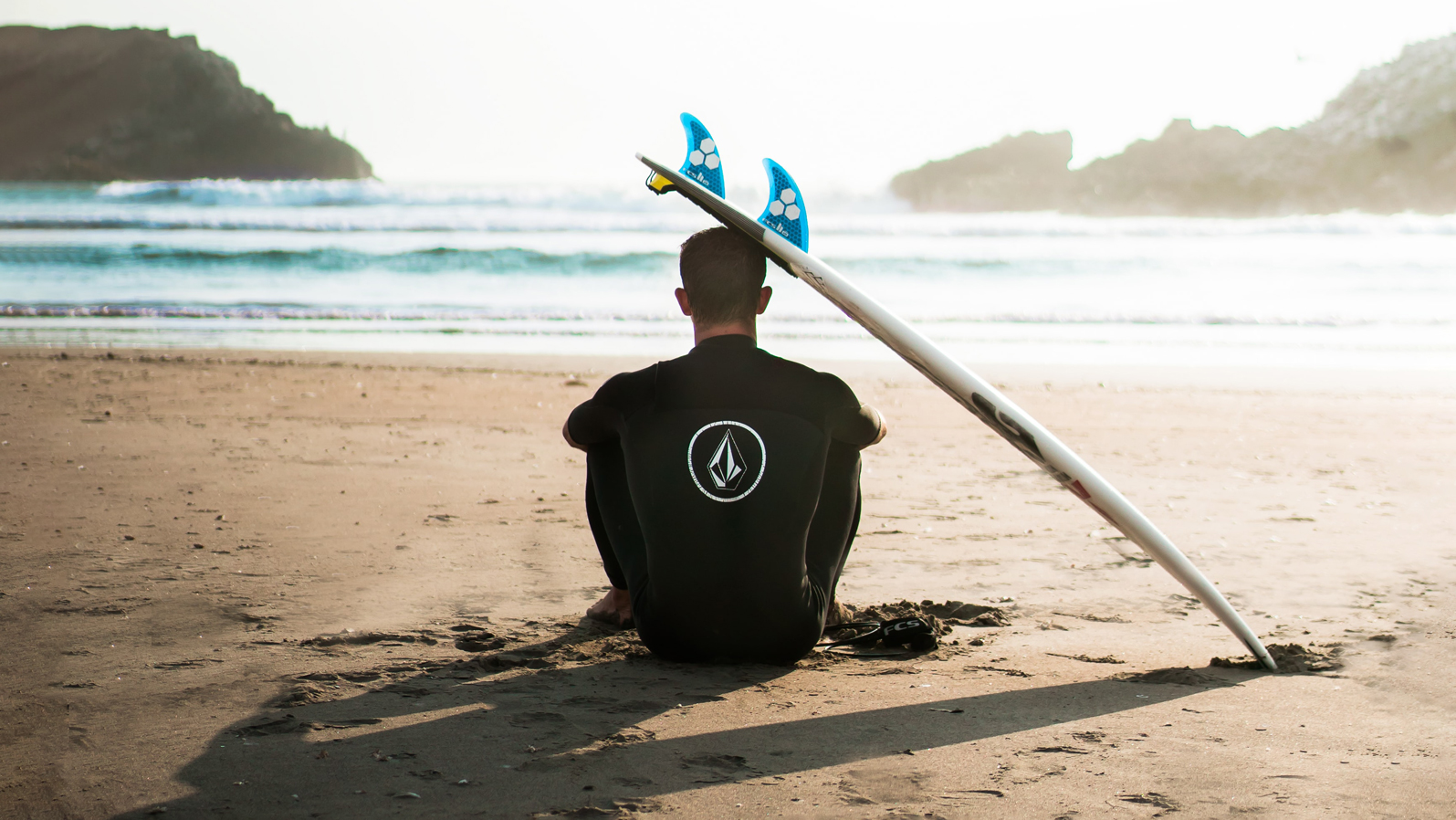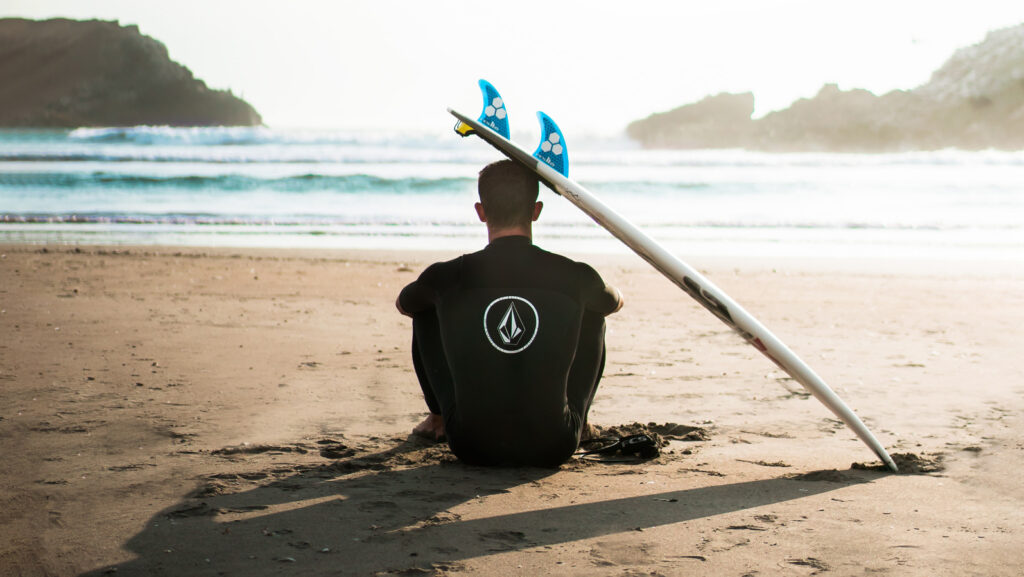 The region is unique in its golf courses, is the center of championship golf courses, and the quality of play here is world-class. Even some of the premium hotels have their own golf courses that offer stunning scenery.
Also Cabo is very appreciated by surfers because it is suitable for both beginners and real pros. There is a separate hotel designed specifically for surfers – it is very convenient.
Here you can ride along the sandy coastline on quad bikes and have an extreme race.
There are horse ranches in Cabo, so you can have a family horseback ride.
You can visit Wild Caño Adventure Park, where you will find a lot of experiences for real extreme people: from a cable car in the form of a gondola with a glass day to bungee jumping.
Hike in the mountains accompanied by dogs, organized by a local dog handler.
In Cancun City itself you will find only water activities, most of the extreme parks and other activities are located in the surrounding area. If you do not want to go outside the city and spend time on the road, it is a minus.
Cabo San Lucas is smaller in scale compared to Cancun, and this gives you the opportunity to taste the emotions of completely different formats, even if they are out of town.
Local attractions in Cancun: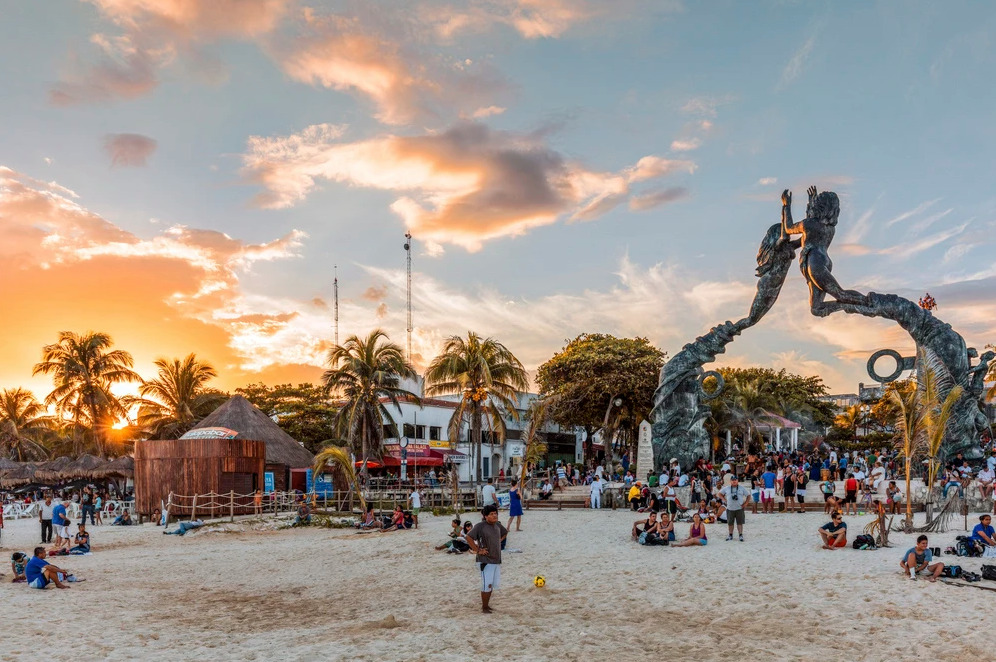 The ancient ruins of the Mayan civilization: El Rey, Chichen Itza and Tulum, the ruins of Coba. If you want to find yourself in the past and see the archaeological monuments of architecture, these places are a must-see.
Isla Mujeres – a few minutes on the ferry, and you will find yourself on the Island of Women.
Playa del Carmen is a small resort town known for its luxury hotels.
Akumal – City of Turtles.
The island of Cozumel, famous for its coral reefs.
Local attractions in Cabo San Lucas: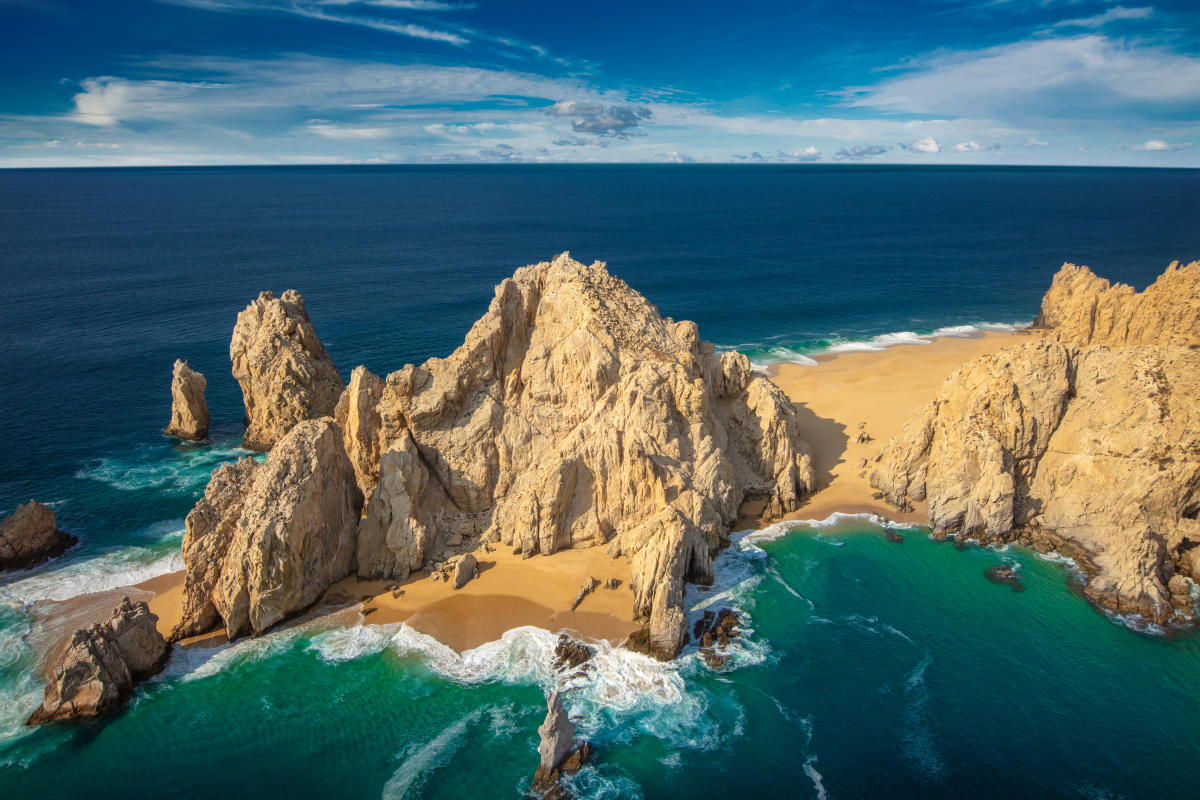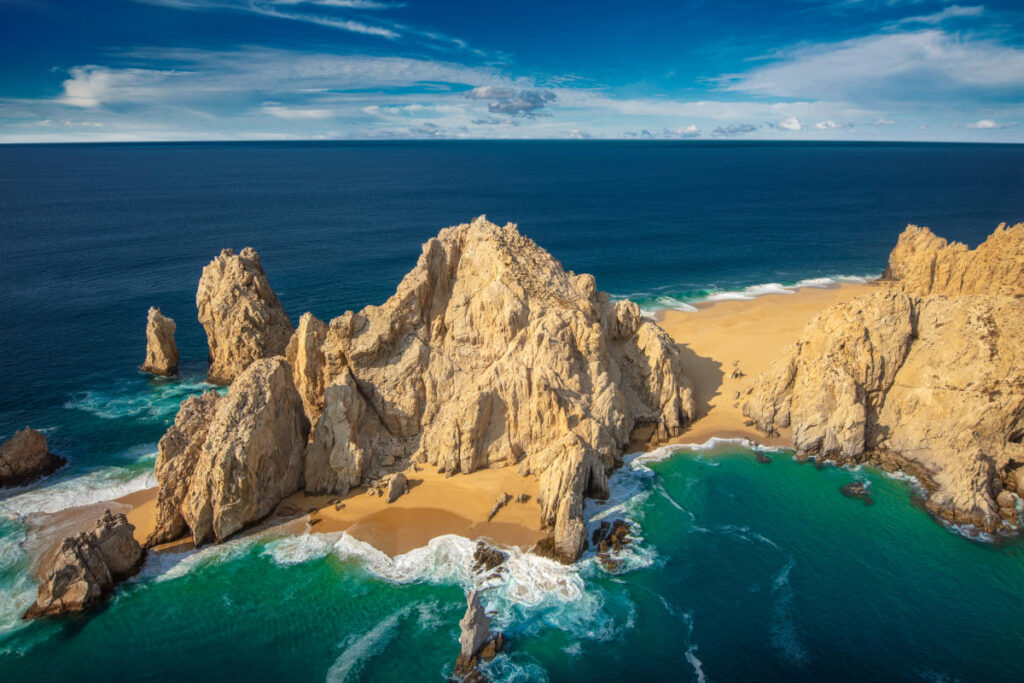 Costa Azul is the place where the end of the land meets the beginning of the ocean. Here you will see the famous El Arco and the cliffs that surround it. You can also go for a short hike and climb the mountains to appreciate the beauty of Los Cabos from above.
Lovers' Beach is the most romantic place in Cabo.
San Jose del Cabo is one of the most beautiful neighborhoods with live music and street shows.
Todos Santos – City of Artists and Artisans.
Iglesias de San Lucas, the main church with unique Spanish architecture.
Medano Beach – the largest beach in the city.
Cancun benefits from being able to see with your own eyes the habitation of ancient peoples, while in Cabo San Lucas you will find more natural sights and historical architecture.
Restaurants, bars, nightlife and other entertainment
Cancun: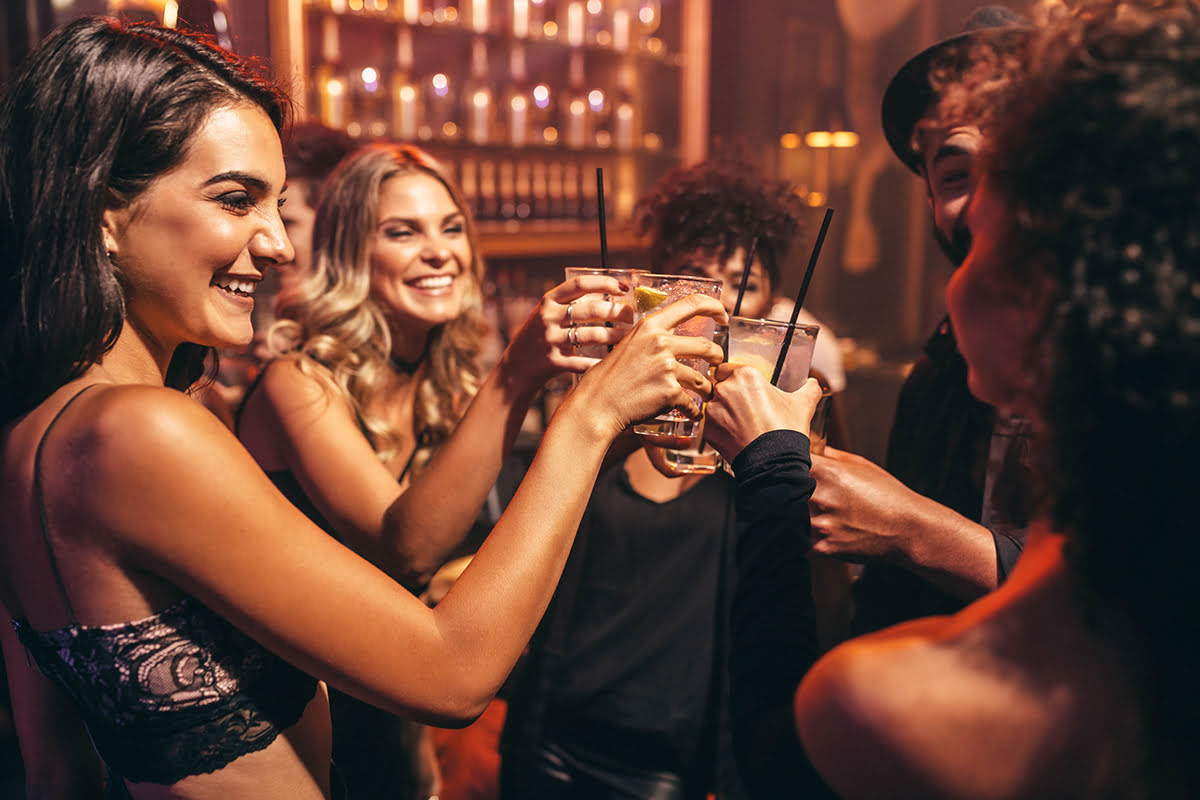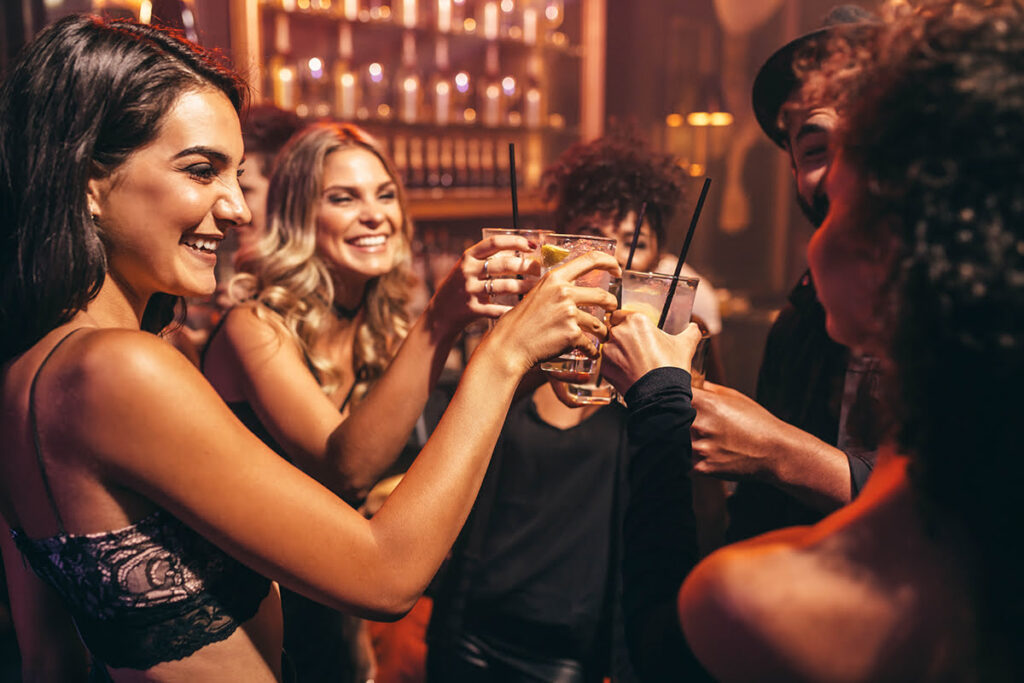 Cancun is Mexico's «Las Vegas», with the most active nightlife and a huge number of entertainment venues. If you come here as a family, especially in March or April, the peak time when many teenagers and students are on vacation, you can get very tired of the noisy companies around.
Characterized by a very rich nightlife, Cancun can not boast quality beach clubs.
Among the popular attractions: the pirate ship Jolly Roger, wax museum, observation tower, nightclub Mandala, the Arena Plaza de Toros – place of the legendary bullfight.
All year round famous artists and DJs perform, constant beach parties, festivals and local celebrations.
Annual Cancun Jazz Festival, The Sands – dedicated to the '80s generation, Ember Shores – electronic music festival.
The unconventional – on November 1, Cancun celebrates the Day of the Dead, and in honor of this organize a rousing carnival, organize a procession with candles, cook sweets. Reminds me of Halloween in a way.
Cabo San Lucas: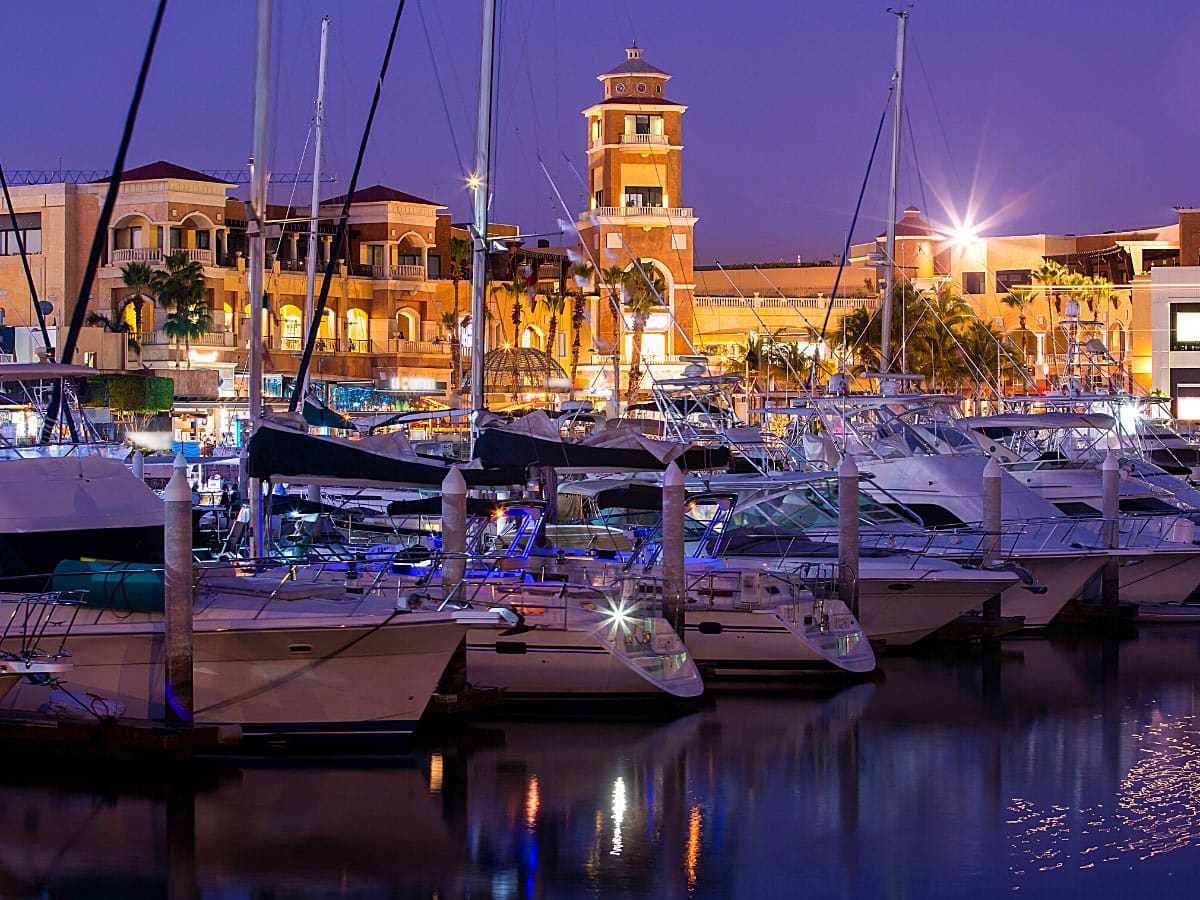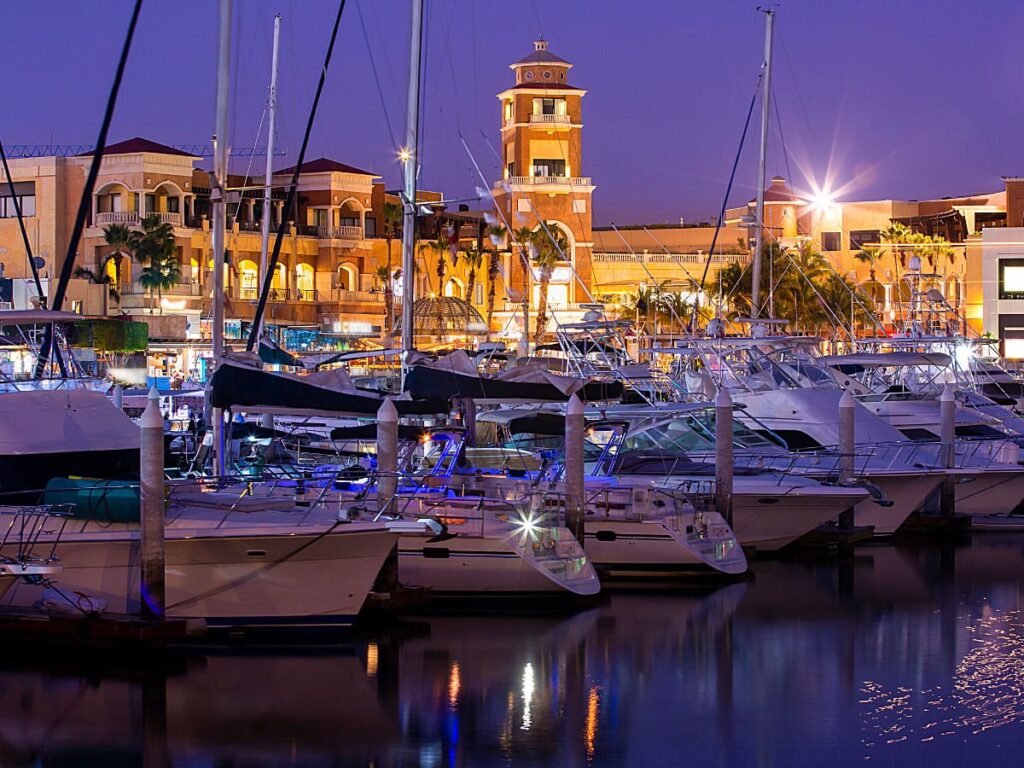 Holidays in Cabo are much calmer than in Cancun. Here you can organize the perfect family vacation without worrying about being disturbed by loud parties
At the same time in the center of Cabo, as in all resort towns, you can find cool bars and clubs, which can be a bias in a certain theme – for example, rock or jazz
Cabo has a famous beach club «Mango Deck Cabo San Lucas» with a very rich entertainment program.
Absolutely for the lovers of parties, large-scale musical events and festivals is just right for Cancun. If you want to organize a relaxing vacation for the whole family or go on a romantic trip for two, then choose Cabo San Lucas.
Cuisine in Cancun and Cabo San Lucas
Cancun: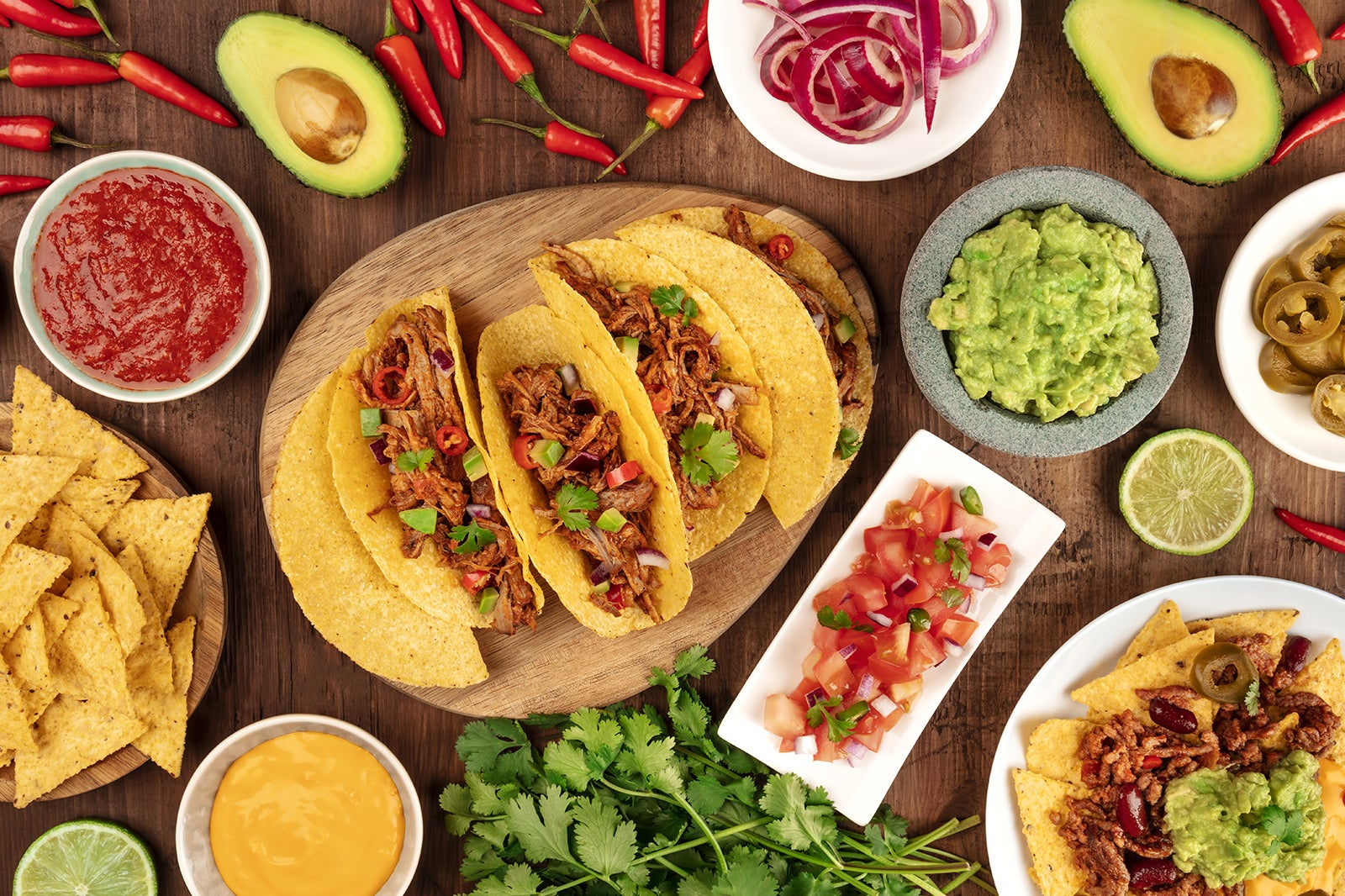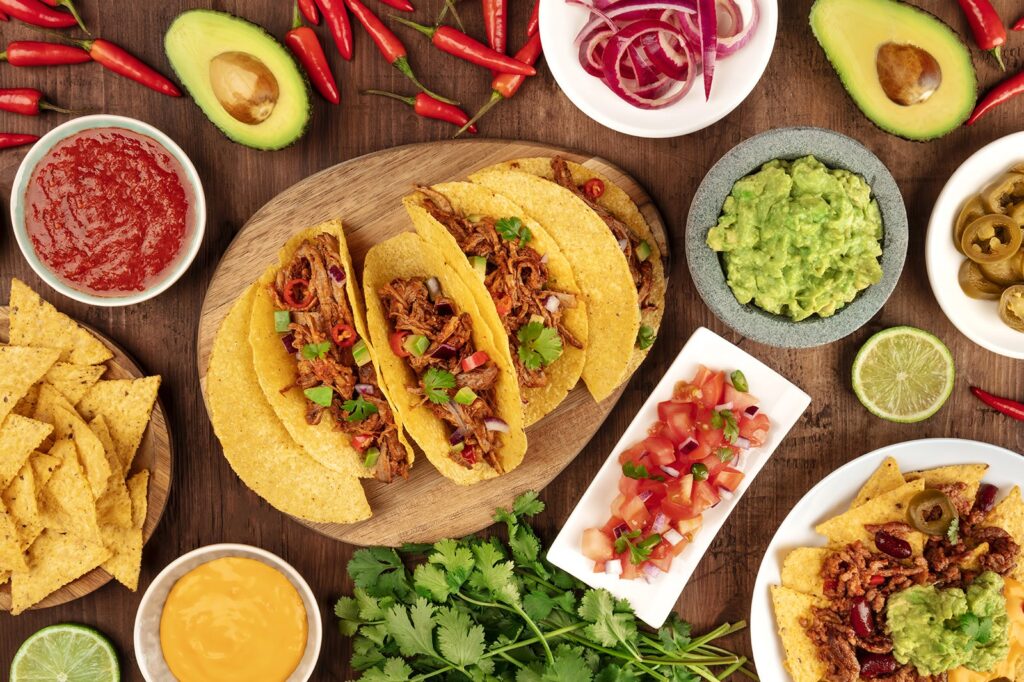 In Cancun you will find gastronomic establishments for absolutely every taste and wallet. There are a lot of street food places that sell traditional foods like burritos, quesadillas, and tacos. Downtown has Las Palapas Park with a very long row of shops that sell such food court. A popular place for budget travelers.
Full-fledged gourmet meals, of course, you will find in numerous restaurants, some of which are located right on the territory of the hotels. But it should be noted that the Caribbean coast is not unique to this region in terms of cuisine. Basically, the ideas of dishes are borrowed from other regions of Mexico and, of course, adapted to tourists, so as not to limit their choice to exoticism.
Cabo San Lucas: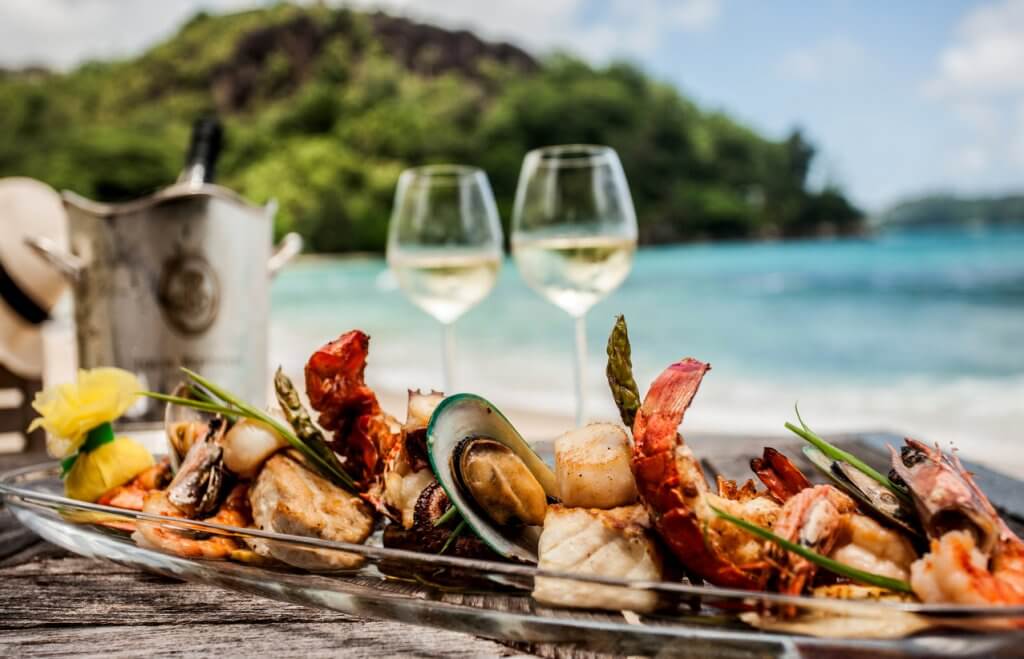 Cabo San Lucas is distinguished by its seafood cuisine, thanks to the fact that the region is located at the intersection of two waters, the Pacific Ocean and the Sea of Cortez. And you can also cook fish that you yourself caught in the famous Cabo fishing.
But most importantly, on the outskirts of Cabo San Lucas, in the small towns of Todos Santos and San Jose Del Cabo, you will find local restaurants with the most authentic national Mexican cuisine. Maybe one of the locals will even give you an original recipe for a Mexican dish.
Both tourist regions boast a rich gastronomic offer, but you will find more traditional cuisine in Cabo San Lucas.
Vacation features in Cancun and Cabo San Lucas
Cancun: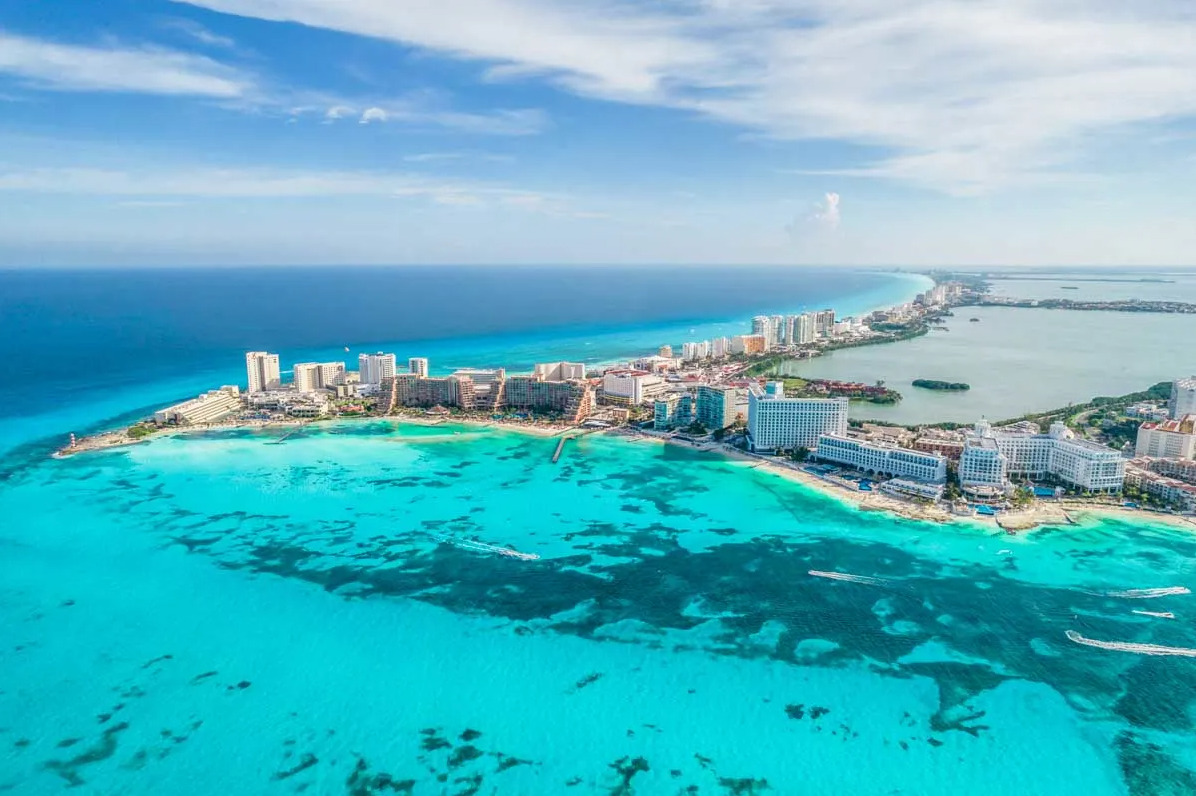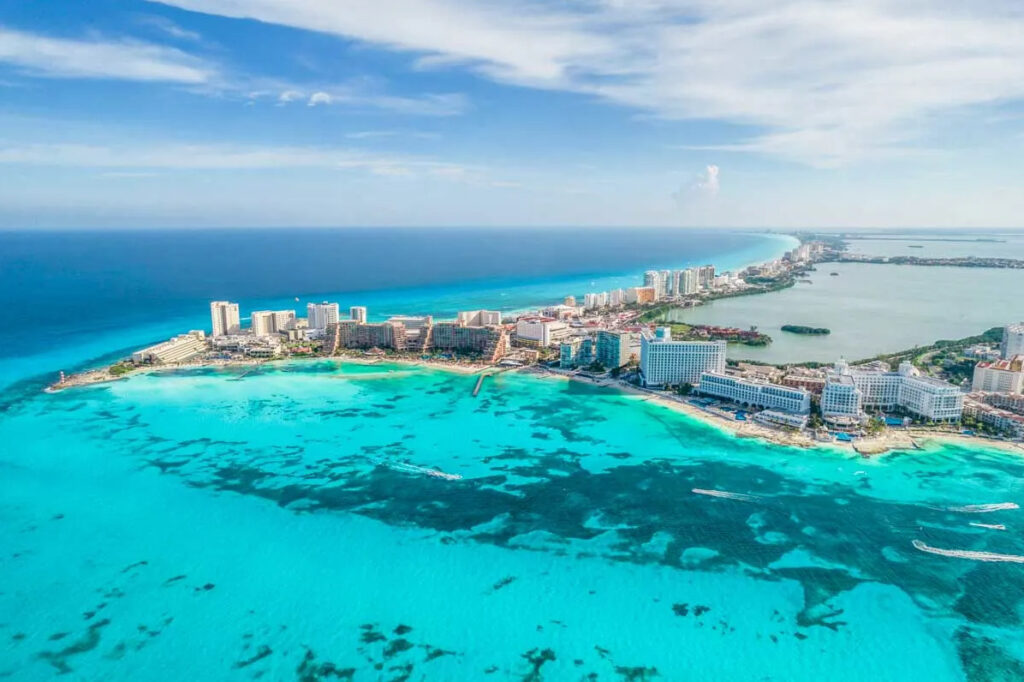 Due to the fact that the city is located on a long sandy «spit», almost every hotel has a view of the sea, and access to the beach is within walking distance.
It is clearly the leader among other Mexican resorts for the organization of the benchmark beach vacation.
Cancun is a more urban city, completely tourist-oriented. Yes, it boasts archaeological artifact sites, but it is not the right place for you to experience Mexican culture and understand how ordinary locals live.
Cabo San Lucas: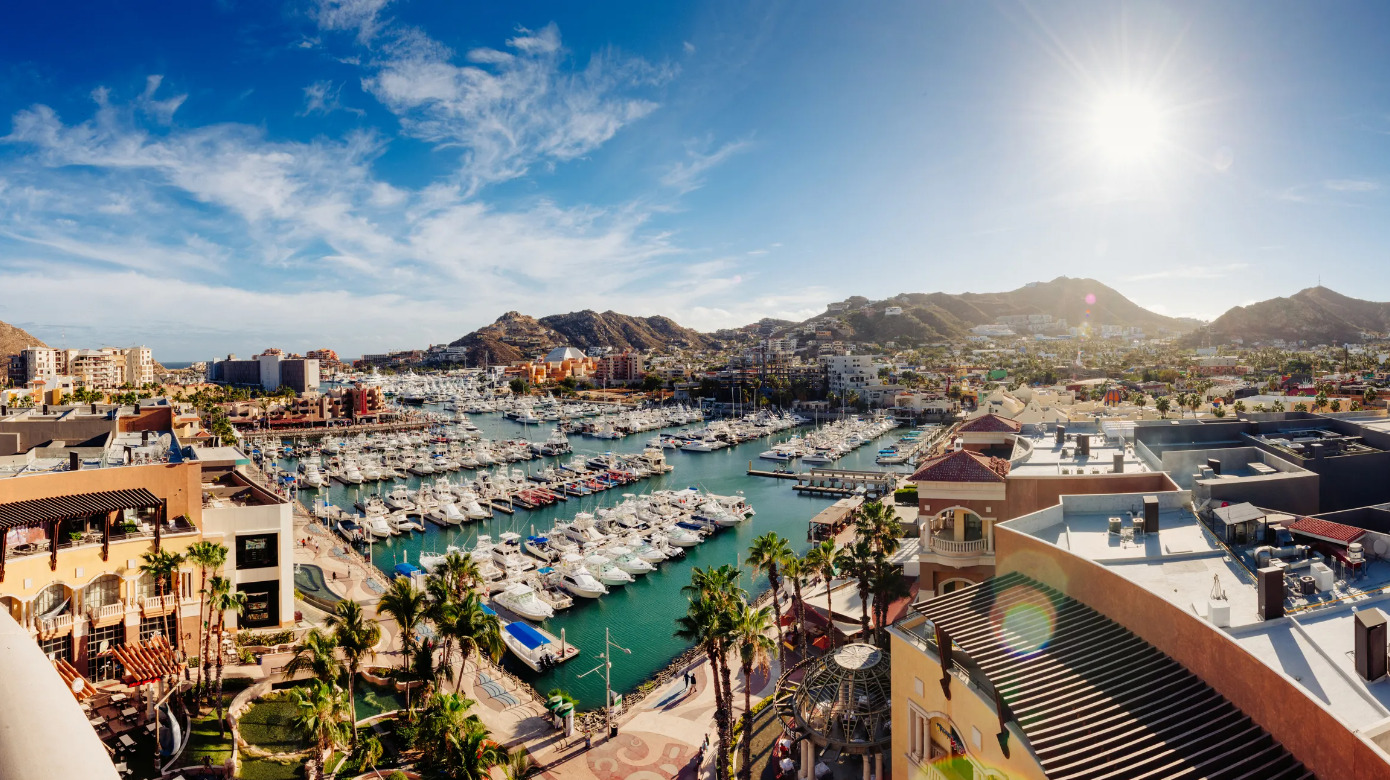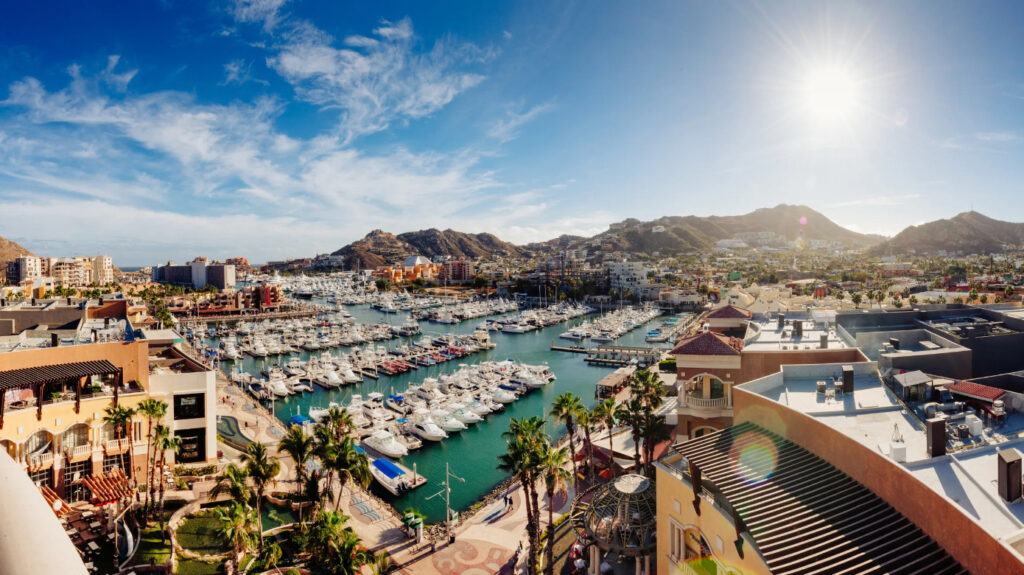 Like Cancun, Cabo welcomes huge numbers of tourists every year, with many places with a special authentic atmosphere, including nearby towns with preserved colonial-era architecture.
Despite the overall measured atmosphere, life in Cabo can be very active. A wide range of activities – from diving to hiking in the mountains – contributes to this.
Also the resort, with its romantic beaches and coves, is perfect for a wedding trip, or just for those who want to be just the two of them.
Both resorts have a high level of safety, but it is worth noting that Cabo has been recognized as one of the safest resorts by the World Travel and Tourism Council.
Well, both resorts are impressive in the richness of their offerings for a vacation that will be remembered, each in its own way.
In both Cancun and Cabo San Lucas, you'll experience Mexican flavor, welcoming hospitality, five-star premium hotels, dizzying views, and cuisine from the best chefs, all while being able to arrange a vacation on any budget.
In both places you will discover Mexico's historical past, but of course Cancun with its traces of ancient civilizations will be more impressive.
If you want to go on vacation with a large group of fun and have a great time, then you should definitely choose Cancun with its vibrant nightlife. After all, the appeal of this city is in its entertainment. So it's ideal for young people, but people of a mature age and families should think carefully about whether Cancun is right for them.
If you like a quiet, but rich vacation, want to spend time with the family or generally focus on yourself – stay in Cabo San Lucas with its romantic beaches and coves, underwater adventures and contemplation of nature.