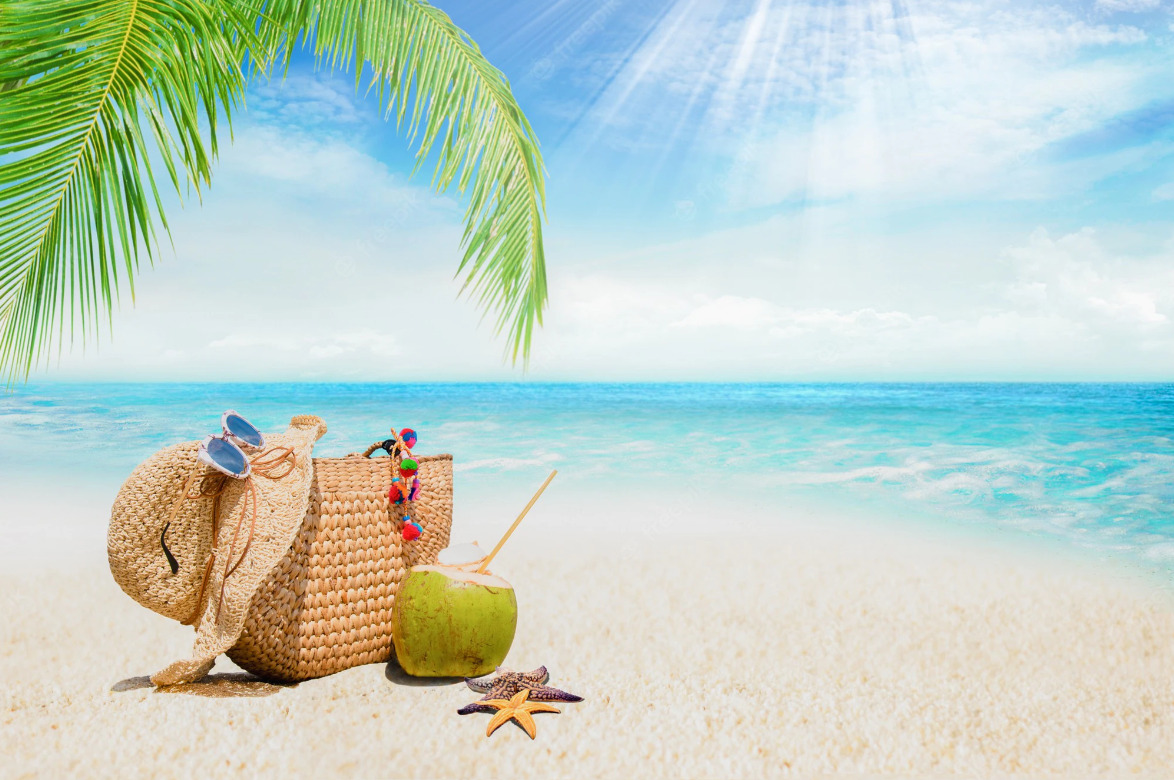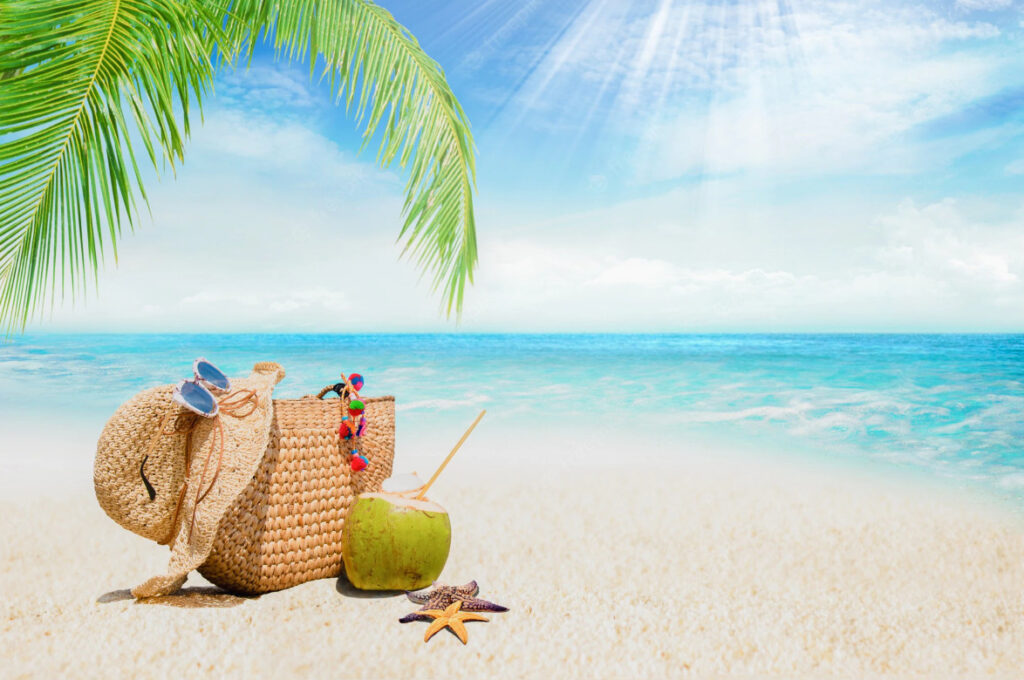 The Hawaiian Islands and Mexico lure tourists from all over the world. These two tourist destinations are rightfully considered paradisiacal places – snow-white beaches, warm sea with clear water, sprawling palm trees, pristine nature, world-famous attractions.
The Hawaiian Archipelago consists of 24 islands of volcanic origin, while only 6 of the islands are open to tourists. The largest of them is the island of Hawaii, which impresses with its nature and scenic beauty, as well as the other islands of the archipelago. The other islands – Oahu, Maui, Kauai, Molokai and Lanai are not inferior to the «big island» and in some respects even surpass it.
Mexico's most popular resort, Cancun, is also famous for its snow-white beaches and turquoise waters of the Caribbean Sea. It is the beaches of Cancun that can often be found on desktop screensavers, symbolizing the dream of a perfect vacation in a paradise place.
Hawaii
Hawaii is a favorite vacation destination for Americans. It is the southernmost and youngest state in America – it became part of the United States only in 1959. Its unofficial name is the «Aloha State». The state has a total area of 6,423 square miles and includes 24 islands and atolls.
The islands of Hawaii, Oahu, Maui, Kauai, Molokai, and Lanai are ready to welcome tourists all year round. These paradisiacal places are stunning for their beauty, nature, and white beaches. They are located in the central Pacific Ocean, 2,299 mi off the U.S. coast in the Hawaiian-Aleutian time zone.
The capital of Hawaii is Honolulu, but there are other major cities on the islands – Hilo, Kaiula-Kona, Kaneohe. The most economically developed island is Oahu. All the islands have their own features – developed infrastructure, pristine nature and exotic jungle, fashionable hotels, diving, volcanoes and much more. Undoubtedly, every tourist in Hawaii will find a vacation to his liking.
Cancun
Cancun is rightly considered the resort capital of Mexico, because it was here stretches a sandy spit of beach length of 19 mi and a width of almost 0,3 miles. Cancun's beaches are washed by the warm and clear waters of the Caribbean Sea and Nichupte Lagoon.
It is for the beach holiday here tourists come, although you can find there and active pastime – fishing, diving, tours to the ruins of the Mayan civilization.
Cancun is a young city – it was founded in 1971 at the initiative of Mexican travel agencies, which were looking for an ideal place to build a resort. The famous resort has grown literally before your eyes, and now you can see the high-rise 5-star hotels along the entire coast. The city is located on the Yucatan Peninsula, on its east coast, in the state of Quintana Roo. It is part of the municipality of Benito Juárez and the Riviera Maya tourist area.
Cancun is divided into two zones – Zona Hotelera and Cancun City, or Downtown as the locals call it. The first part is home to numerous hotels on a sandy spit of the Caribbean Sea, while the second part is inhabited by the hotels' service staff. The hotel area is famous for its chic hotels and high prices, in Downtown you can go to visit the local markets, bars and enjoy the authentic Latin American atmosphere.
Hawaii or Cancun: where is cheaper?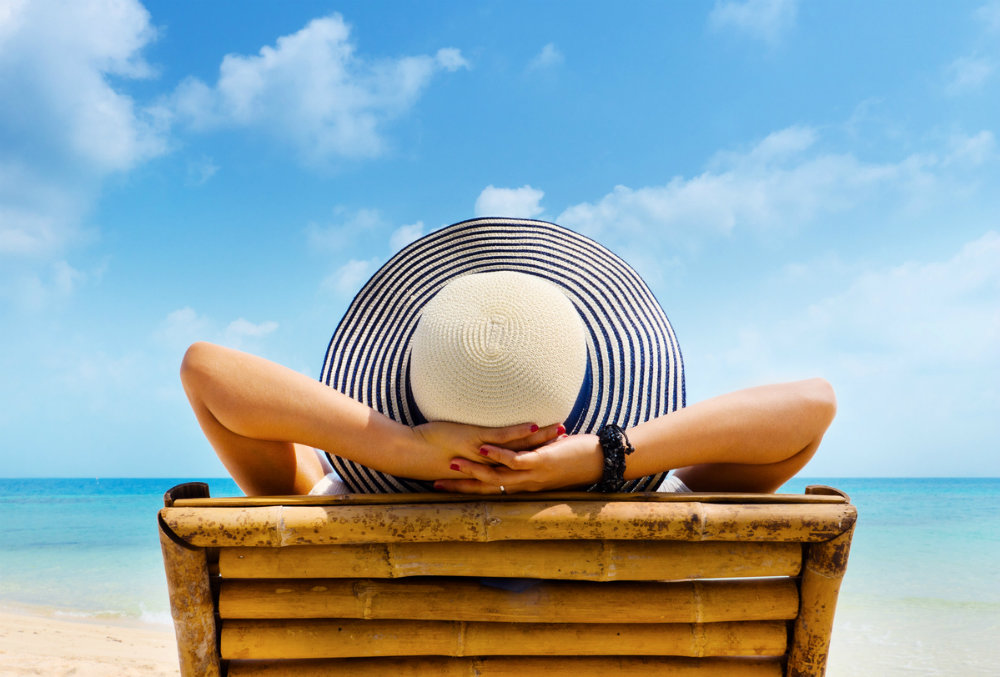 When choosing a resort for a vacation, a lot of them are concerned about the question – where you can rest cheaper? Of course, it all depends on the budget for the trip, but let's try to figure out where the rest will be cheaper – in Hawaii or Cancun.
Hawaii is part of the United States, but even the Americans themselves admit that the prices in Hawaii are steep. When planning a trip to the paradise islands, be prepared to spend a lot of money. Even groceries in the supermarket are three times more expensive than in Russia.
Cancun is no longer as expensive a resort as Hawaii. This is due to the large flow of tourists, as the Mexican government promotes tourism in the country. The city's main attraction is the Downtown area, where you can eat in local cafes where the prices are much lower.
| | | |
| --- | --- | --- |
| | Hawaii | Cancun |
| Hotel Reservations | From $44 per night | From $35 per night |
| Rent an apartment | About $80 a night | From $18 per night |
| Cab | Landing – $5.20, 1 mile – $1.80 | Landing – $1.85, 1 mile – $1.80 |
| Bus | From $2.50 | From $0.4 |
| Average bill in a restaurant | From $65 for two | From $25 for two |
Vacations in Hawaii are expensive. Even Americans themselves say that.
Cancun is more democratic, due to the large flow of vacationers.
Weather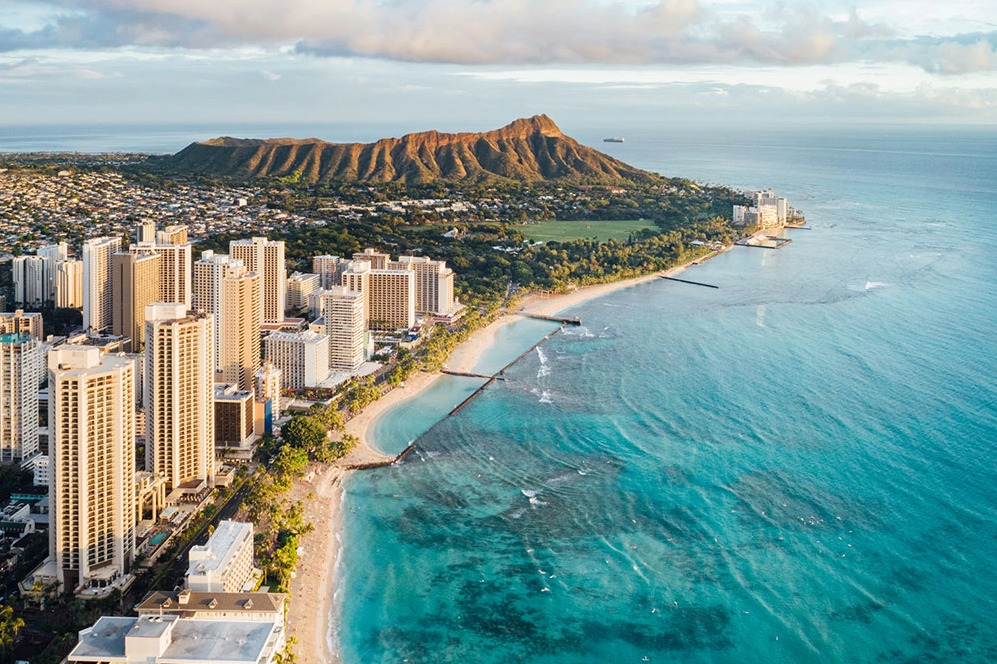 Hawaii's climate is called a trade wind climate because rainfall occurs mostly in the northern and eastern parts of the landmass. The western and southern coastal areas have a drier and milder climate with very little rainfall. Because of this, most tourist areas are located in the western and southern parts of the archipelago.
Hawaii receives most of its rainfall from October through April, so the tourist peak is from May through September. Temperatures during the summer months usually do not exceed 82 °F during the day, and the wind blowing from the Pacific Ocean softens the heat and makes the vacation quite comfortable.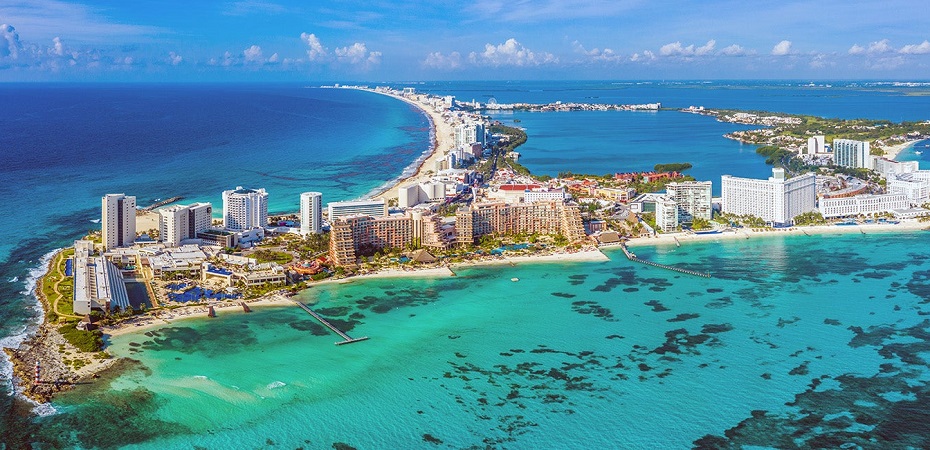 Cancun is located in a mild tropical climate zone, with an average annual temperature of 86-89 °F. The rainy season begins in the summer and continues through the fall, but the rainfall is brief. Cancun has the most rainfall in January, June, September and October. The average annual temperature of the sea is 81 °F.
The tourist peak in Mexico is considered winter and spring, but you can come to Cancun at any time of year, as there is not much difference between high and low seasons. Winter and early spring are best for families with children, as the sea is calmer during this time. But in Hawaii, it is best to go in the summer months, although even in winter the temperature on the islands does not drop below 72 ° F.
| | | |
| --- | --- | --- |
| | Hawaii | Cancun |
| Average daily temperature | 77-84 °F | 79-89 °F |
| Average night temperature | 72-79 °F | 72-79 °F |
| Water temperature | 75-71 °F | 79-84 °F |
| Average precipitation | 30-417 mm | 36-200 mm |
| The sunniest months | June, July, August | July, August, April |
| The warmest months | July, August, September | July, August, September |
| The coldest months | January, February, March | January, February, March |
| The rainiest months | February, March | June, September, October |
| The windiest months | June, July, August | March, April, May |
| The warmest water | July, August, September | July, August, September |
The best time to visit Hawaii is during the summer months, and in Kanuna, the peak season is in winter.
Location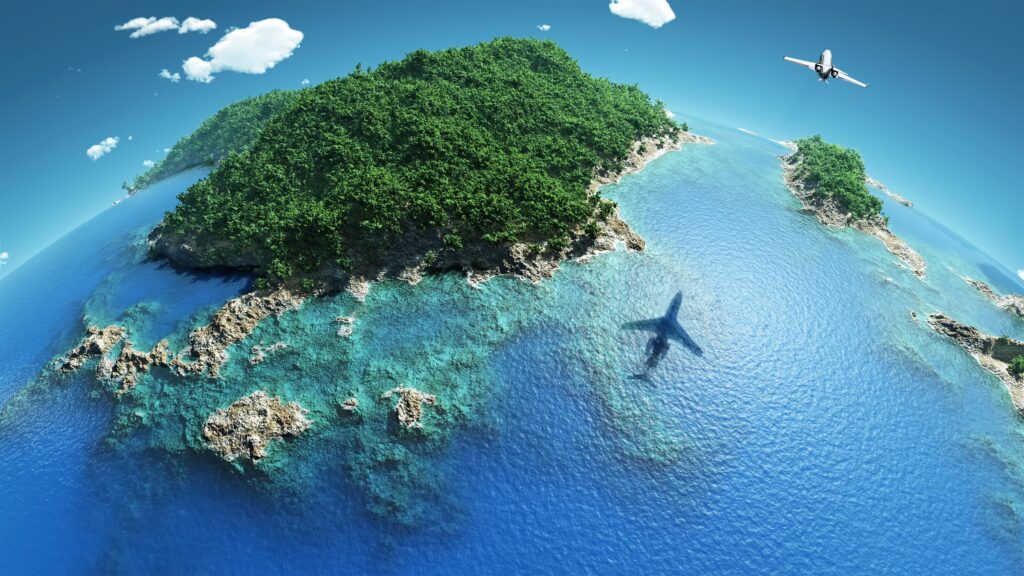 Hawaii and Cancun are quite far from Russia – you have to fly there for a long time and with connections. However, despite this, there are still many who want to visit these remote resorts.
How to get to Hawaii:
Hawaii is located in the middle of the Pacific Ocean, 1,926 miles off the coast of America. It is only possible to get to Hawaii from Russia with connections; there are local flights between the islands themselves. Direct flights to Honolulu are from America, Australia, New Zealand, Japan, China and South Korea. For example, a flight from Los Angeles to Honolulu takes about 5 hours and 30 minutes. To visit Hawaii, you will need an American visa because the islands are part of the United States.
How to get to Cancun:
Cancun is located in the eastern part of the Yucatan Peninsula in the state of Quintana Roo. You can get to Cancun by plane – there are daily flights from the southern, western and eastern U.S. states. To get to Cancun from Russia, you must first fly to the U.S. and then take a plane to Mexico. From Cancun airport to the city can be reached in just 15 minutes. In addition, the harbor of Cancun is regularly visited by cruise ships, whose passengers can also get off the ground and explore the city.
It is necessary to fly to Hawaii and Cancun from Russia with multiple transfers through America. Therefore, it is necessary to obtain a U.S. visa before the trip.
Nature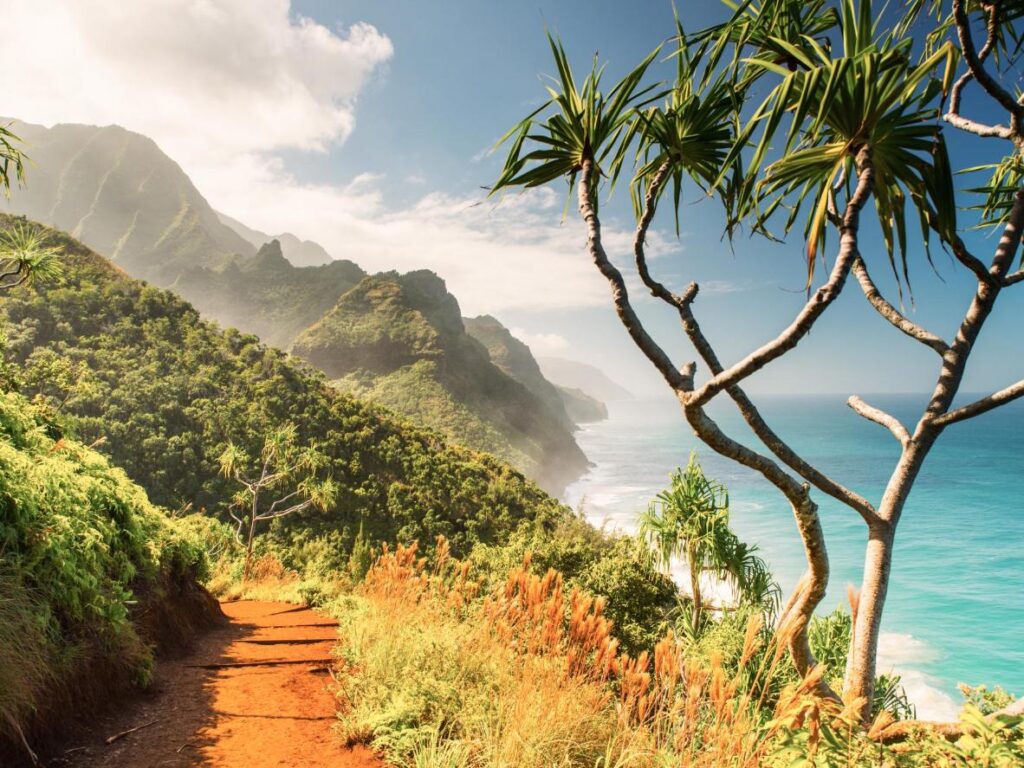 The nature of the Hawaiian Islands is very much like a giant greenhouse of tropical curiosities. The flora and fauna of these islands are diverse and unique – you can find endemic plants and animals that are not found anywhere else in the world. For example – naupaca bushes, which grow everywhere in the lava cracks and on the sand. One of Hawaii's endemic animals is the monk seal.
Like Hawaii, Cancun is rich in colorful and diverse nature. The dense jungle with exotic plants and animals harmoniously combines with the snow-white beaches next door. In addition, the resort area is home to many parks, ecological reserves and other natural sites.
Hawaii is a real jungle with exotic plants and animals.
Cancun is an urban city, but there is also a lot of vegetation.

Beach comparison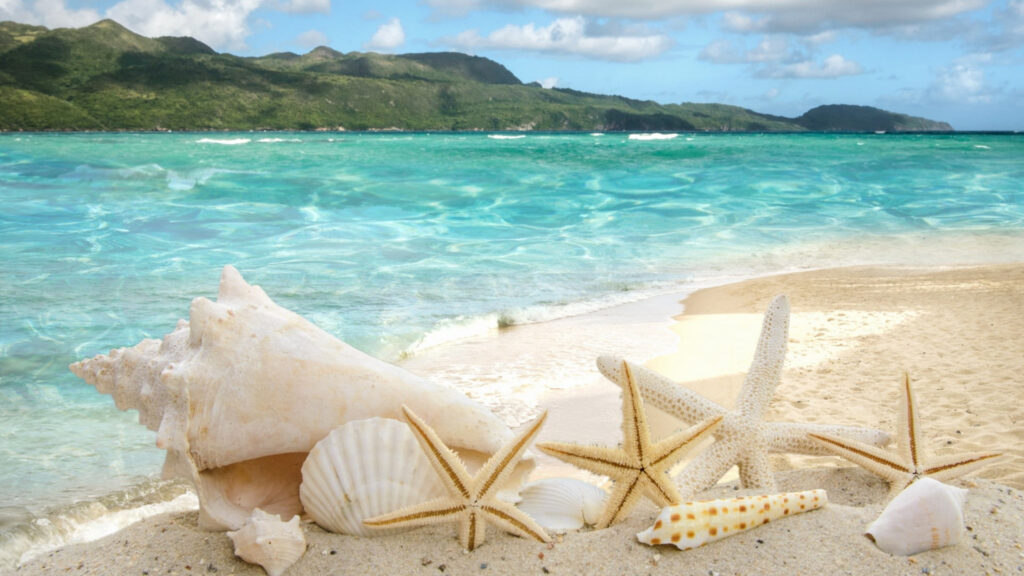 Hawaii's beaches are incredibly beautiful and varied – there are well-kept beaches near luxury hotels, as well as secluded locations for those who like peace and quiet. However, absolutely all the beaches are public.
The number of beaches in Hawaii is in the hundreds, so in this article we will consider only the best locations:
Hanauma Bay has repeatedly been recognized as the best beach in the U.S., and in 1967 it was designated a nature preserve. The beach wraps around a picturesque bay with a rich underwater world and coral reefs. It is considered one of the best places for snorkeling.
Hanalei Bay, located in the northern part of the island of Kauai, is the epitome of a vacation paradise. The snow-white beach stretches for 1.6 miles, surrounded by rivers, waterfalls, and a large coral reef. There you can scuba dive along the corals, go snorkeling, boating and windsurfing.
Kaanapali Beach on the island of Maui is different from the others because it is separated by a huge lava rock. This unusual beach is home to expensive resorts, luxury spas, stores, and restaurants. The location is famous for a wide range of water activities – snorkeling, diving, sailing, kayaking, boating, fishing and others.
Lanikai Beach on Oahu is popular with locals and tourists alike. It is an ideal place for swimming due to the coastal reef, which protects the beach from large waves. This is one of the most picturesque beaches – turquoise ocean, white sand and coconut palms make it a dream for any photographer.
The beach area of Cancun is located on a spit, which is washed on one side by the waters of the Niciupte Lagoon, on the other side by the Caribbean Sea. On the coast of the lagoon you can rent water skis, kayaks and other equipment, the beaches on the sea side are ideal for swimming and lounging. The sand on the beaches of Cancun is a finely crushed coral, due to which it does not get hot, even on the hottest days. Just as in Hawaii, in Cancun all the city beaches are public, but this does not prevent a comfortable holiday due to their length.
The beaches of Las Perlas, Linda, Langosta, Tortugas, Caracol and Punta Cancun are ideal for lovers of calm seas and holidays with children. They are located in the northern part of the bend of the spit, where there are almost no waves, due to the opposite island Isla Mujeres. These beaches are well-developed infrastructure – there you will always find a chair and an umbrella, which will suffice for every tourist. In the many cafes and bars along the coast you can eat and quench your thirst. In addition, you can play beach volleyball, book diving trips to coral reefs and go snorkeling. On the beaches of Gaviota Azul, Chak-Mol, Marlin, Ballenas, Delfines and Punta Nizuk the sea is not so calm, but there are not so many tourists.
Hawaii simply abounds with a variety of beaches, from urban to wild.
Cancun offers tourists fully equipped beaches with all the infrastructure.

What to do in Hawaii and Cancun?
Not all tourists come to the resort just to bathe in the sea and lie on the beach. Many are concerned about how you can actively and interestingly spend your time. The good news is that in Hawaii, that in Cancun you will not be bored, because there are a lot of active entertainment and attractions.
Water activities in Hawaii: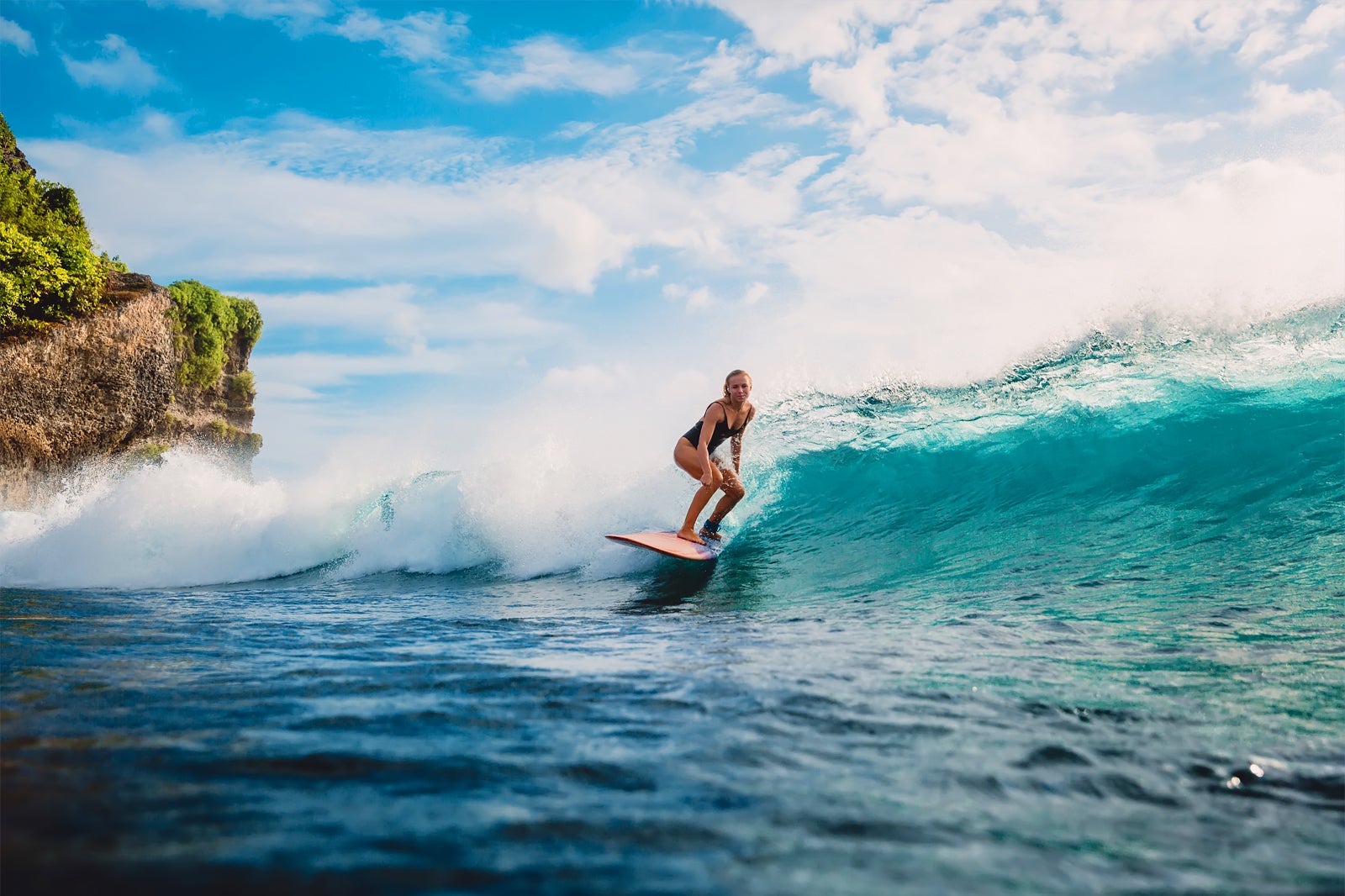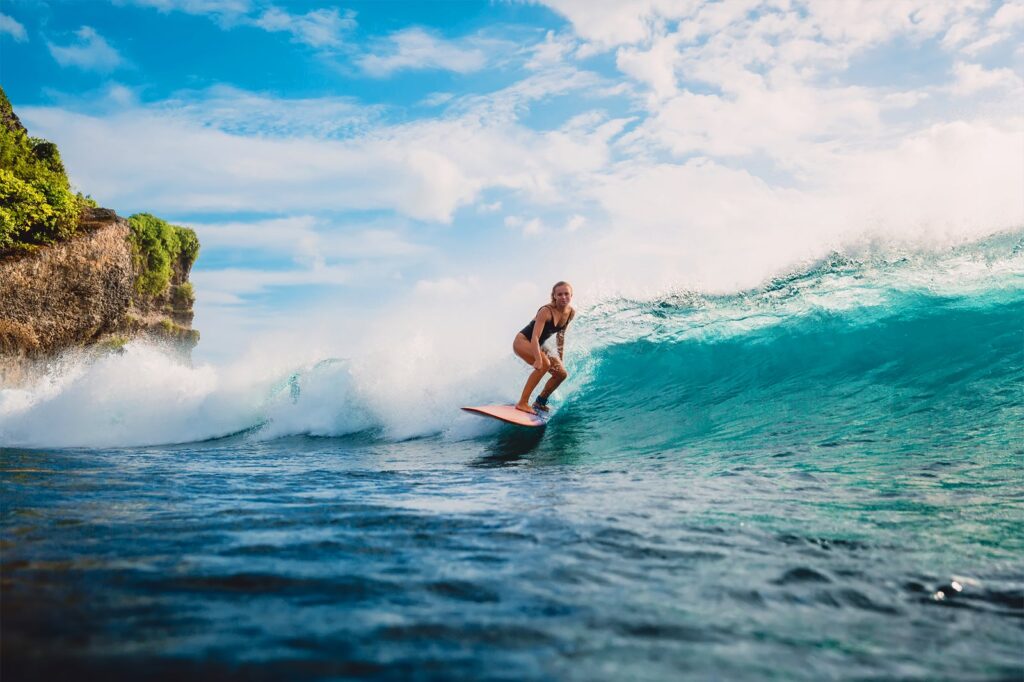 Hawaii is famous for a wide variety of water activities – diving, snorkeling, surfing, kayaking, parasailing. In Keilua Bay on Oahu, tourists can kayak and encounter green sea turtles and other ocean creatures. You can also kayak on the island of Kauai at Hanalei Bay before heading down the Wailua River. Maui and Hawaii also abound in kayaking spots. On the famous Waikiki Beach, canoeing is a popular local pastime.
Hawaii is a diver's paradise, as the ocean water is warm and clear all year round and you can see exotic fish, rays, sharks, and dolphins while diving. The best places to dive are on the island of Oahu – Kahuna Canyon, Ala Moana Park, Hanauma Bay and Sharks Cove. On the island of Maui diving enthusiasts are recommended to visit the Molokini Marine Reserve, where you can see the unusual coral formations and various sea creatures. Kauai is also home to some of the best dive sites, such as Sheraton Caverns and Brennecks Ledge. And aspiring divers can take courses at one of the state's dive schools and get an international diving license.
Water activities in Cancun: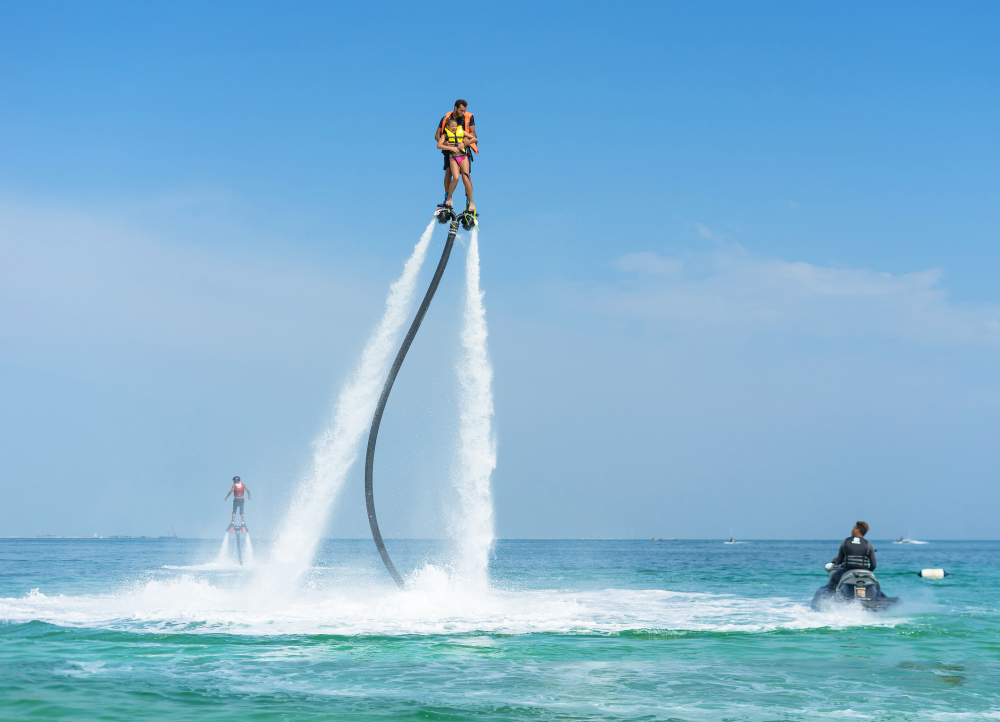 Cancun is also rich in a variety of water activities – diving, snorkeling, water skiing, motorcycling, wakeboarding, boating and surfing. For water skiing and wakeboarding, it is worth going to Nichupte Lagoon, where you can rent all the equipment. Diving enthusiasts can go to the island of Consumel to enjoy the breathtaking beauty of the coral reef Palankar. And in Cancun National Marine Park you can swim with whale sharks and dolphins. Surfers will find their paradise on the beaches of Gaviota Azul, Chak-Mol, Marlin, Ballenas, Delfines and Punta Nizuk. It is said that the height of the waves in these places surpasses even the famous waves in Miami.
Hawaii and Cancun offer tourists almost the same water activities – diving, snorkeling, surfing, kayaking, swimming with dolphins.
However, Hawaii has the largest number of coral reefs in the world.

Sports and activities in Hawaii: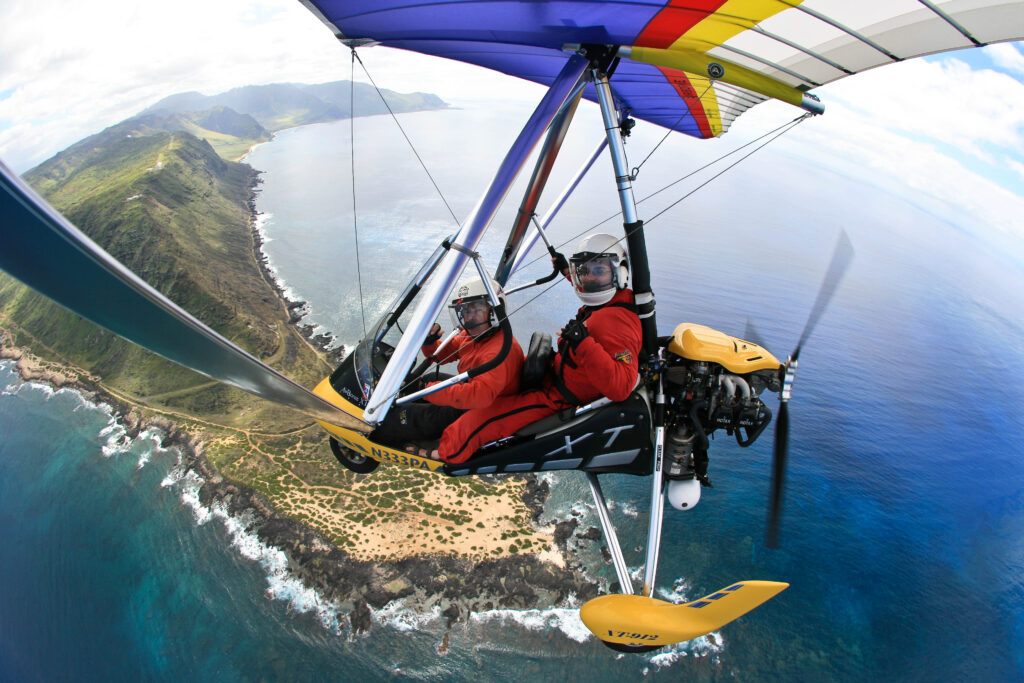 When flying to Hawaii, tourists can not only relax on the beaches and swim in the sea, there are also activities on land and in the air. One such activity for active tourists is hiking. Hiking is hiking on marked trails, and Hawaii offers trails for beginners and advanced hikers alike. There are excursions to Big Island Volcano, Kilauea and Haleakala. For those who want to see Hawaii from the air, helicopter tours are available. This exciting adventure will allow you to see at once all the sights, volcanoes, indescribable beauty of nature of the islands and will give unforgettable emotions.
Sports and activities in Cancun:
The active vacation in Cancun is also present in abundance. Tourists can sign up for a variety of excursions with local guides – bus, hiking and even extreme. For example, in the eco-theme park Schcaret on Playa del Carmen, tourists can swim with dolphins, go to the coral reef, see exotic butterflies, ride horses and rides. In the park Explorers waiting for rafting on the rivers in the caves, bungee jumping, off-road jungle rides, waterfalls, and more. And in Sevaltica Extreme Park you can fly over the jungle on a zipline and bungee jump into the waters of an underground lake.
You can only see an erupting volcano in Hawaii.
Cancun offers tourists to spend time in the theme parks, where you can fly on a ziplane and bungee jumping.
Local attractions in Hawaii: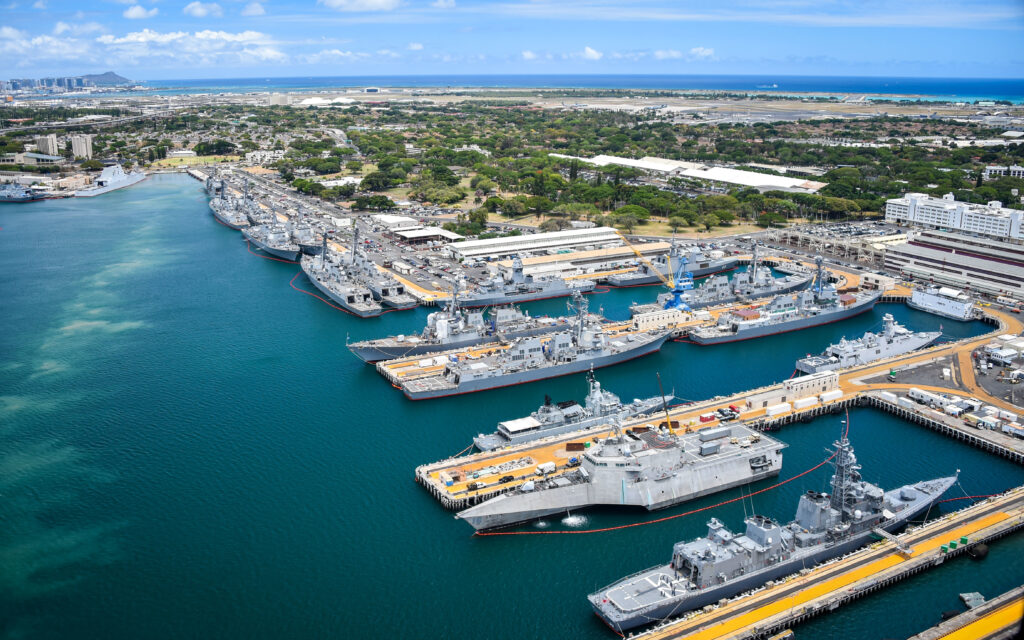 Hawaii definitely has a lot to see, it's just a treasure trove of attractions. The Hawaii Volcanic National Park, which is located on the island of Hawaii, near the city of Hilo, is a must-see. On the territory of the park is the famous volcano Kilauea, which has been erupting continuously since 1983.
The world-famous U.S. Naval Base Pearl Harbor is located on Oahu, a suburb of Honolulu. At the site of the sunken battleship Arizona, you can see a memorial to the sailors who died from Japanese strikes during World War II. Another reminder of those events is the battleship Missouri, which is eternally grounded in Pearl Harbor. The battleship has been converted into a museum that anyone can visit.
Another Hawaii attraction is the Grand Canyon of the Pacific on the island of Kauai. At the bottom of the canyon there is a river flowing into the bay, on the banks of which the Russian Fortress Elizabeth was built in 1817. This place is worth visiting if only to enjoy the stunning views and beauty of the stony landscape.
Local attractions in Cancun: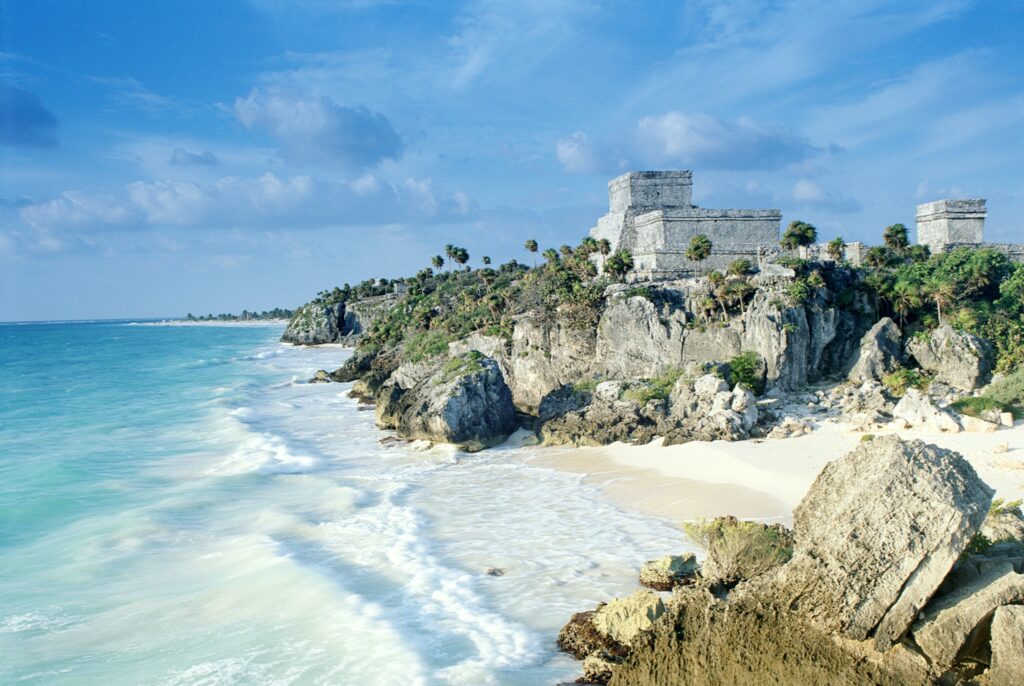 One of the main attractions of Cancun are the famous pyramids of the Mayan civilization, which are one of the wonders of the world. To see them, you will need to go to the ancient city of Chichen Itza. However, it is located 124 miles from Cancun. There you can see the main pyramid of the Maya – Kukulcana, the temple of warriors and jaguars, the observatory, a stadium for playing ball, as well as the sacred well, which the Maya used for sacrifice.
Another ancient Mayan city, the ancient port-fortress of Tulum, located on the shores of the Caribbean Sea and surrounded by walls as thick as 7 meters, is located 2 hours from Cancun. There you can see the observatory, the temple of frescoes and the temple of the Wind God. And this is not all the monuments of the Mayan civilization that have survived in Cancun. To avoid driving around, you can just check out the Mayan Museum, which has 3,500 exhibits.
Another attraction of Cancun is the Women's Island (Isla Mujeres), only 10 minutes away by sea. There are many statues of female goddesses worshipped by the ancient Mayans. There is also a National Marine Park of Cancun, where you can see 400 concrete human figures installed at a depth of 10 meters directly in the Caribbean Sea. You can see the underwater figures from a boat or by scuba diving.
Attractions in Hawaii are scattered over different islands, so you can't see them all at once.
When you arrive in Cancun, you can see the famous pyramids of the ancient Mayan civilization and underwater human statues.
Restaurants, bars, nightlife and other entertainment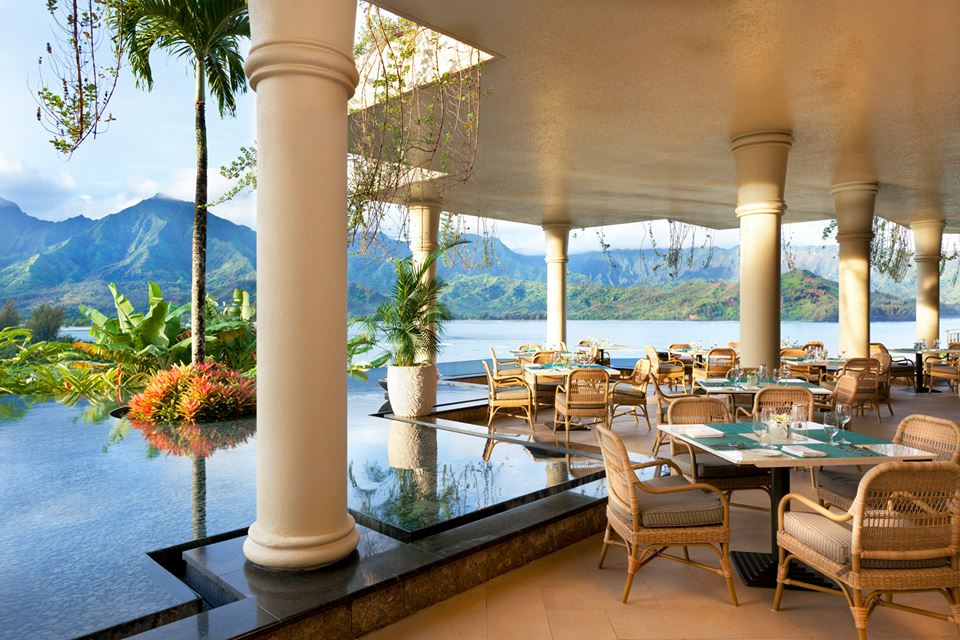 In addition to beach holidays, diving and excursions, the famous paradise resorts have other entertainment. There, as well as in other parts of the world, the nightlife is in full swing. Numerous restaurants, bars, discos and clubs will not give boredom lovers party all night long.
Hawaii:
Most of the entertainment venues in Hawaii are concentrated on the island of Oahu, in Honolulu, in the Waikiki area. Here you can eat good food, drink a couple of cocktails, and dance to your heart's content in one of the nightclubs. On the island of Hawaii, the best establishments are on Kailua-Kona and Alia Drive. On Maki, tourists can party in the town of Lahaina, on Front Street. Kauai offers tourists live music at Poipu, Lihue, Kapaa, and Hanalei establishments. You can party hard in Hawaii at the best nightclubs: Asylum Afterhours, District Nightclub, M Nightclub, Rumours, Nashville Waikiki, Zanzabar, and Addiction.
Cancun:
The nightlife in Cancun is also nonstop, with nightlife enthusiasts literally going from one bar or club to another all night long. The nightlife takes place in an area called Party Zone. Some of the best nightclubs are located there – Coco Bongo, where the movie «Mask» was filmed, as well as Señor Frog's, 11:11 Club, La Vaquita, HRoof. Mambocafe offers salsa and bachata dancing as well as beer and other alcoholic beverages. The gay bar Láser is famous for its drag shows and the Chambao Grill offers acrobatic performances and fireworks.
Hawaii offers tourists a variety of evening entertainment – from sitting in a bar or restaurant, to fire dancing and live music.
Nightclub lovers should go to Cancun, where the nightlife is nonstop.
Cuisine in Hawaii and Cancun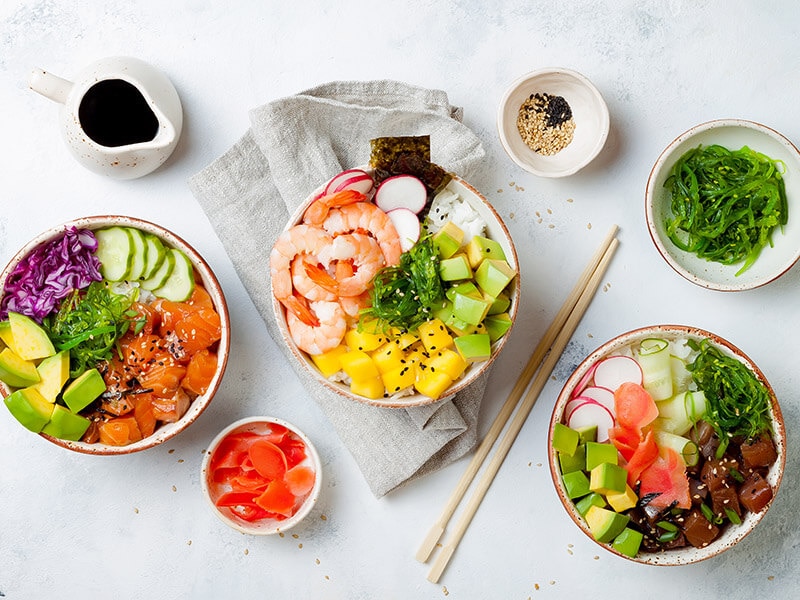 Hawaiian cuisine consists mainly of meat, fish, breadfruit, rice, exotic fruits and spices. For those visiting Hawaii for the first time, you must try the traditional poke with slices of raw fish, Hawaiian salad with fresh tomatoes and salmon, and loco moco.
For dessert, we serve haupia, a Hawaiian coconut pudding with banana. Drink it all down with a Waikiki cocktail, which includes dark rum and guava juice. Also worth trying is kava kava tea, which has both a tonic and soothing effect.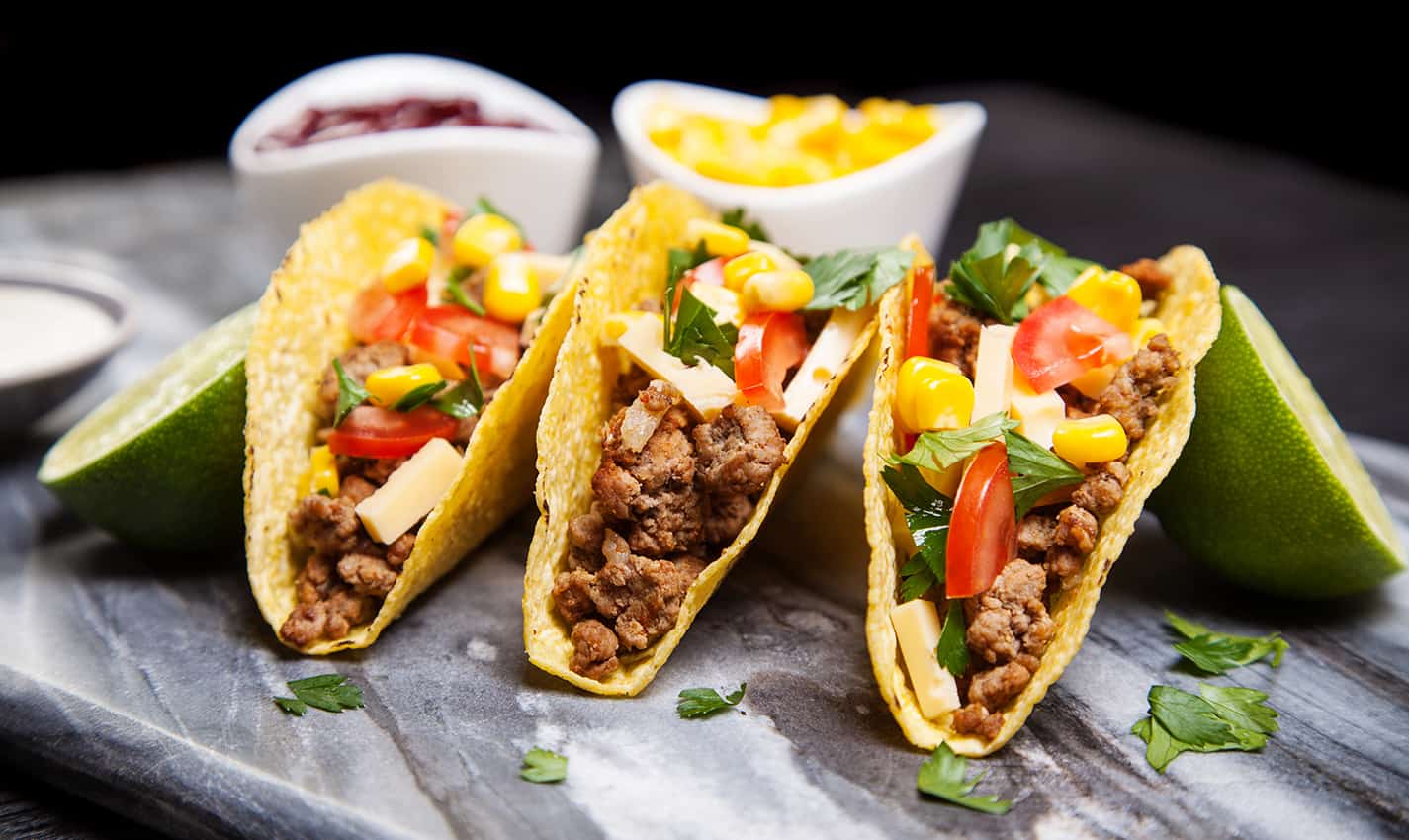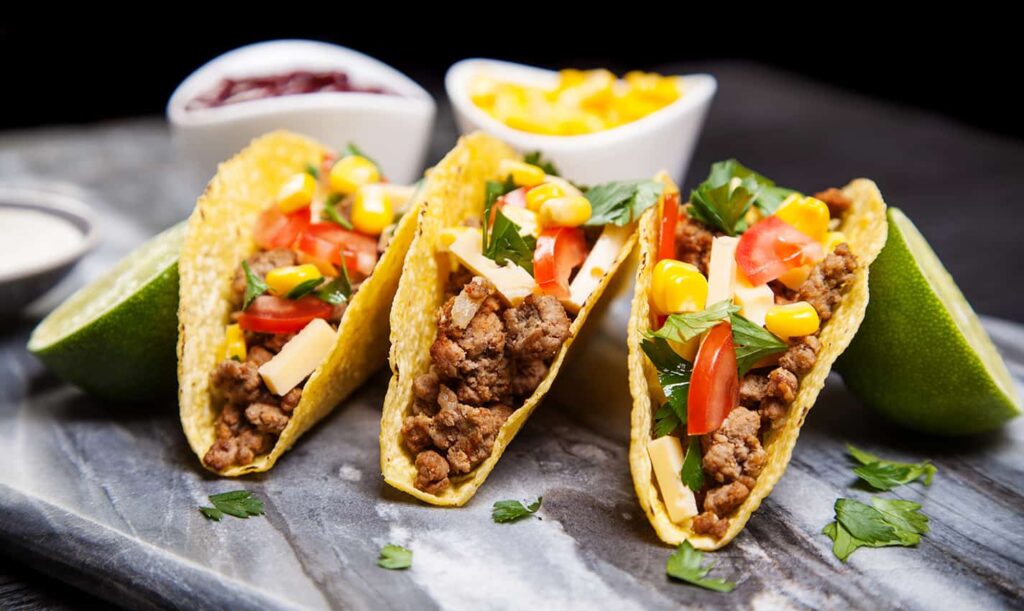 But Mexican cuisine is rich in spicy meat dishes – burrio, fajitas, quesadillas. Mexicans are very fond of hearty meals, their diet always includes meat, pulses and hot chili peppers. For a taste of traditional Mexican cuisine, it is recommended to visit a local ethnic restaurant.
Soups in Mexico are a very hearty dish, usually made with meat, beans, corn, avocados, and radishes. This combination makes the soup very thick and filling, but also very spicy, due to the chili peppers.
As a street snack, Cancún serves burritos. The traditional tortilla is generously stuffed with fried stuffing, rice, beans, vegetables, cheese, and sour cream sauce. Mexican desserts include corn and pistachio cookies. Mexicans prefer lemonades and beer, while the famous tequila is drunk only in the evening.
At both resorts you can try the national local cuisine. The cuisine of Hawaii is rich in healthy foods, while the Mexican cuisine is rich in spicy meat dishes.
Features of vacations in Hawaii and Cancun
Hawaii: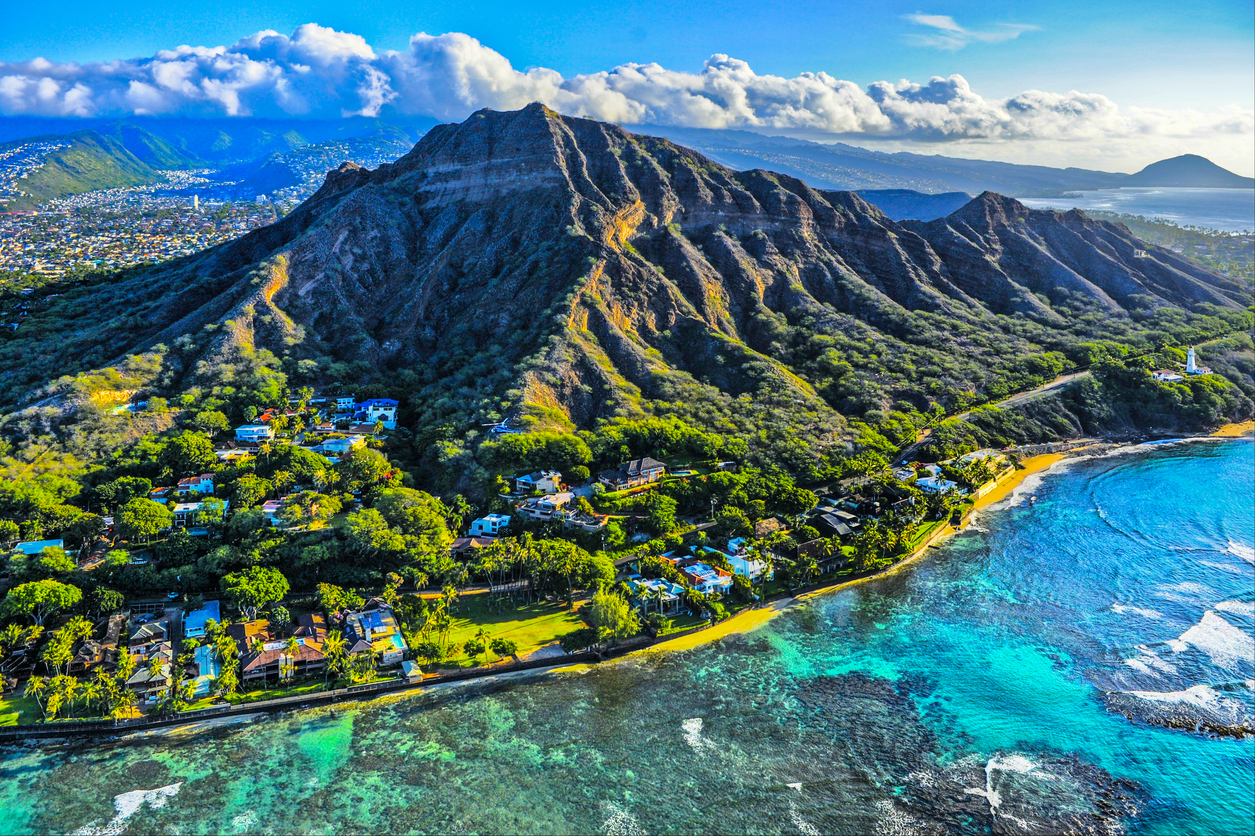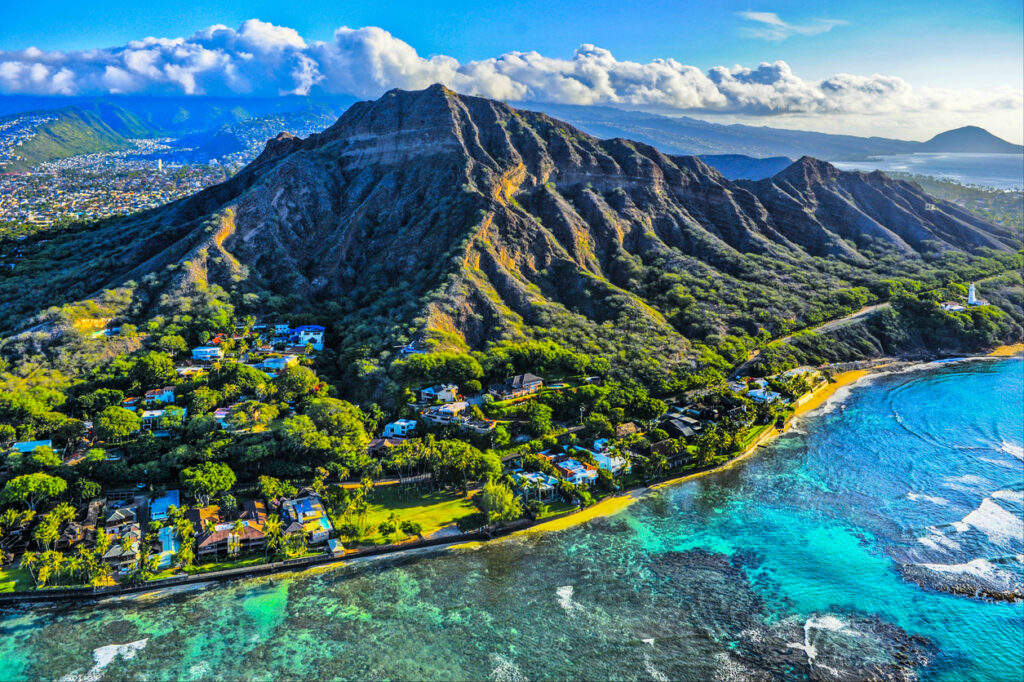 Resorts in Hawaii are scattered over 6 islands, so when planning a trip, it is worth researching the characteristics of a vacation in each of them to choose where you want to go. Although, you can visit all islands in one trip, because you can move between islands by plane or boat.
You can't see all the sights in Hawaii at once, because they are scattered over different islands. But it will be a reason to return there again. Alternatively, book a helicopter tour.
Travel around the islands is best by car – in the local rentals can always rent a car or SUV.
Cancun: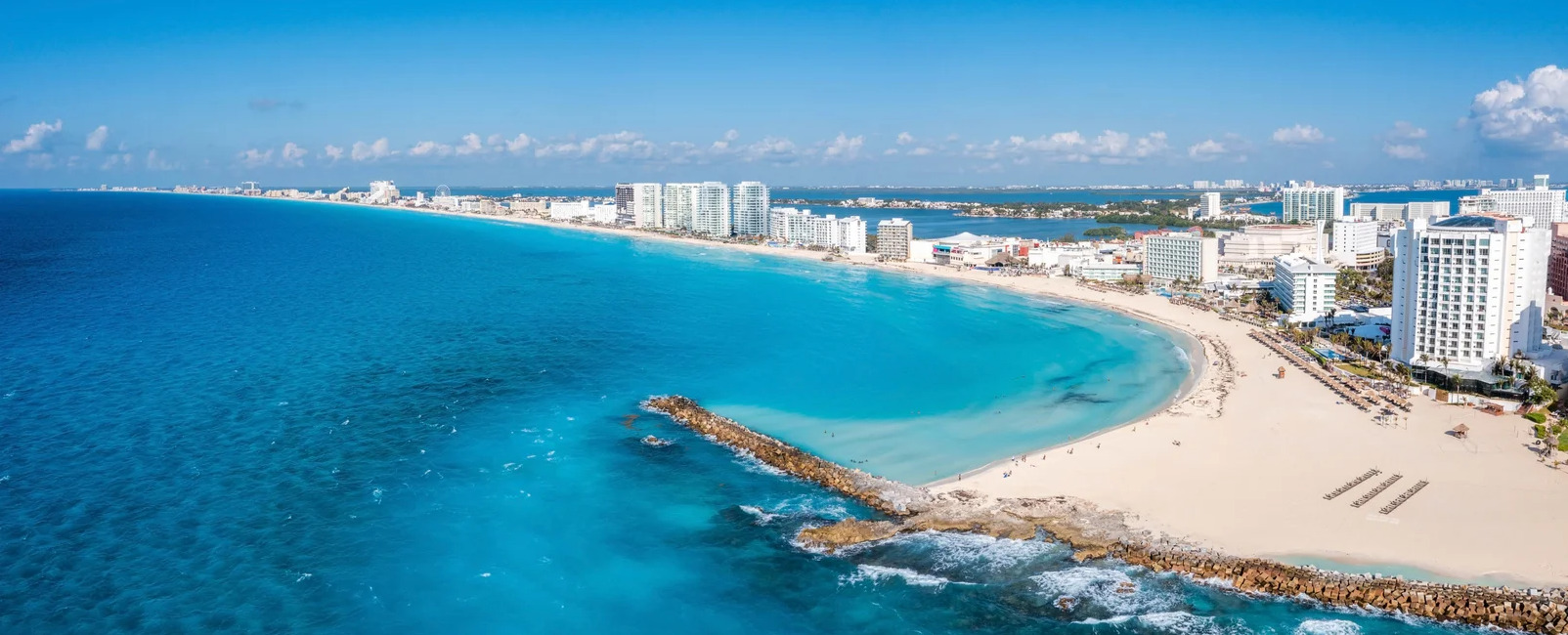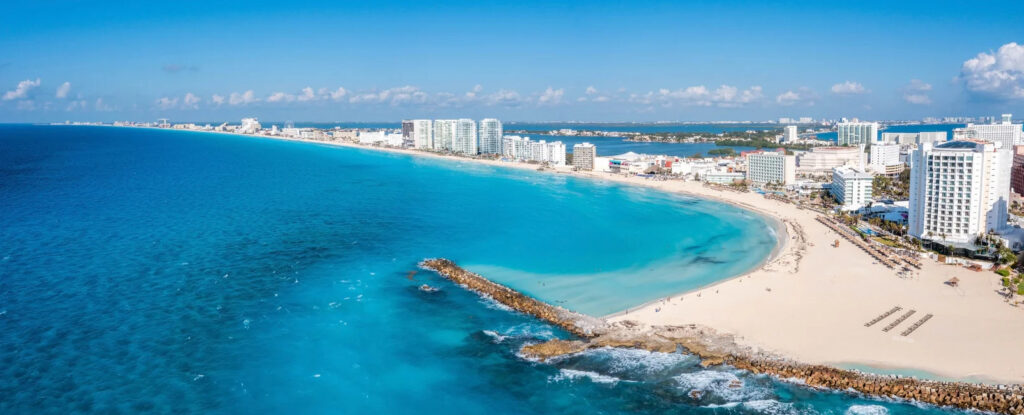 Resorts of Cancun are located on a long sand spit, so each hotel has a stunning view of the Caribbean Sea, and the beaches themselves are literally a stone's throw away.
Cancun is the undisputed leader among other Mexican resorts, which attracts millions of tourists from all over the world.
Cancun is a fully urban city that is geared to welcome a large number of tourists. The city is a fully urbanized city that welcomes a large number of tourists, but you can also experience the Mexican culture and heritage of the ancient Mayan civilization.
Both Hawaii and Cancun boast warm, mild climates, snow-white beaches and turquoise seas. However, they have their own distinctive characteristics.
If you want to spend time in comfort, you should go to Cancun. In addition, the prices of holidays in Mexico are much lower than in Hawaii.
Hawaii, on the other hand will delight tourists with an abundance of attractions, not everywhere you can see the volcano erupting and fly over it in a helicopter. Come to Hawaii for a week makes no sense, because during this time you will not have time to see even a small part of what these paradise islands offer.