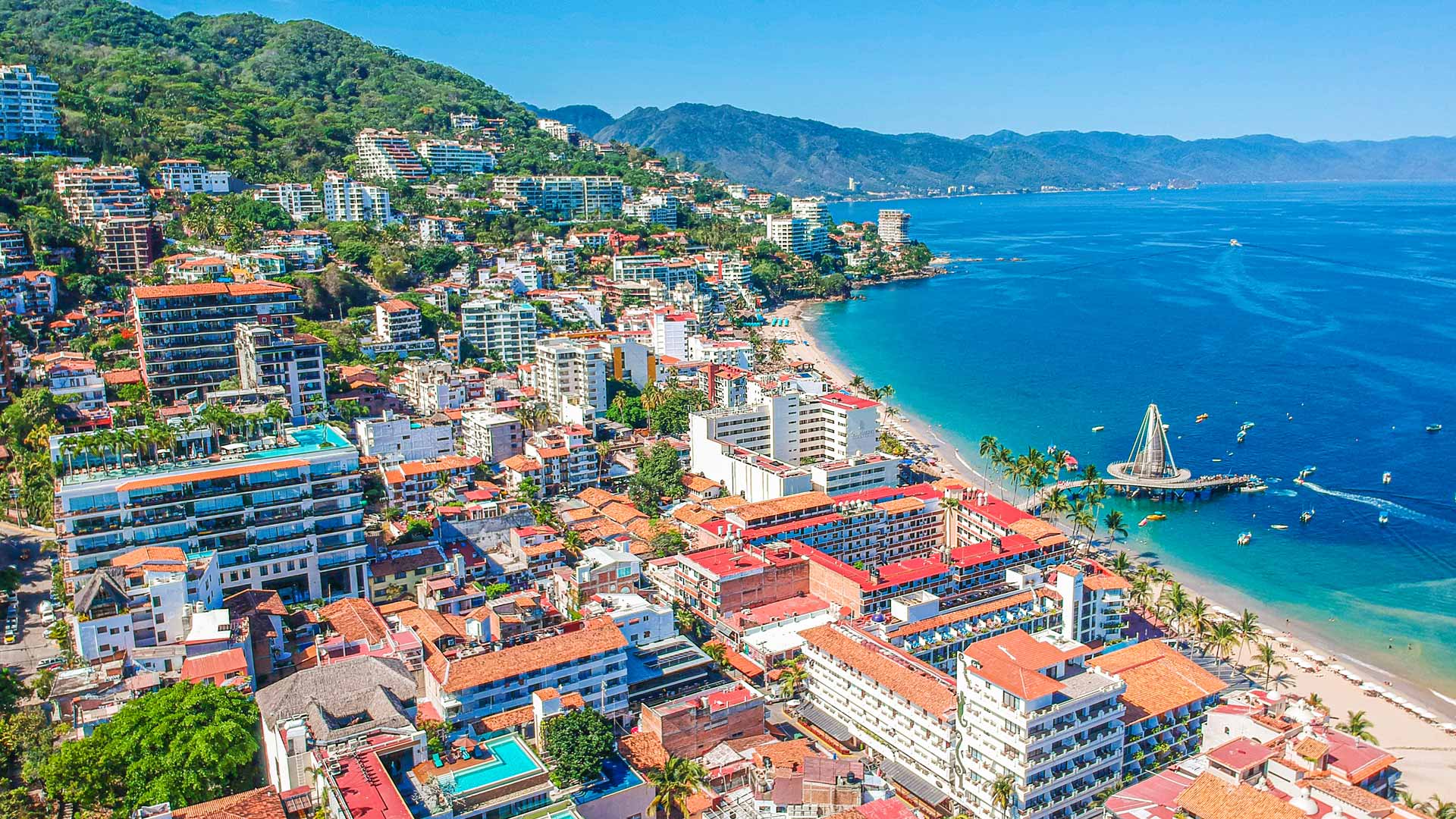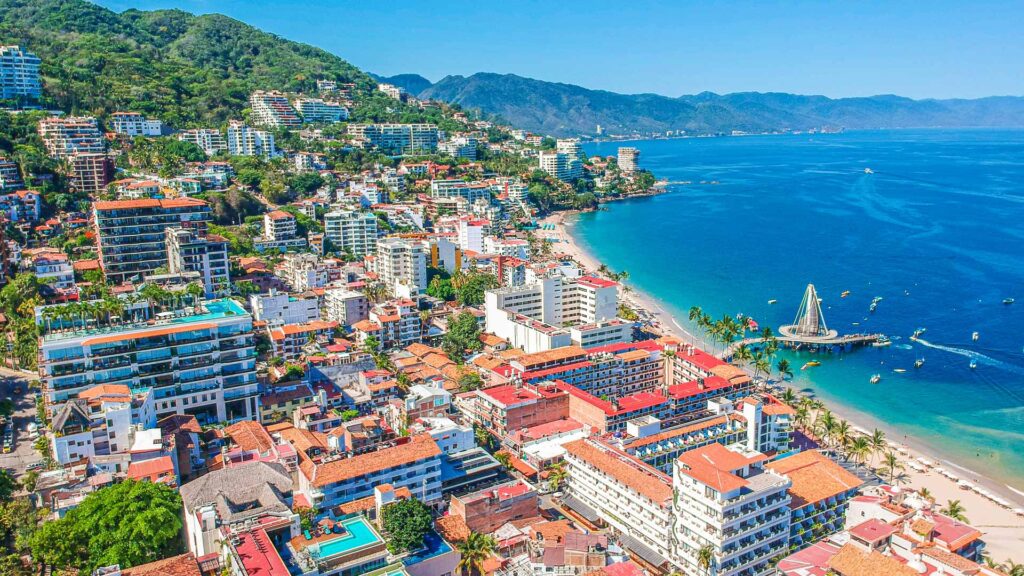 For those who don't know how to spend their vacation days in this multifaceted city, we've compiled a list that includes 30 of the best things to do in and around Puerto Vallarta.
1.Take a stroll along the Malecon Promenade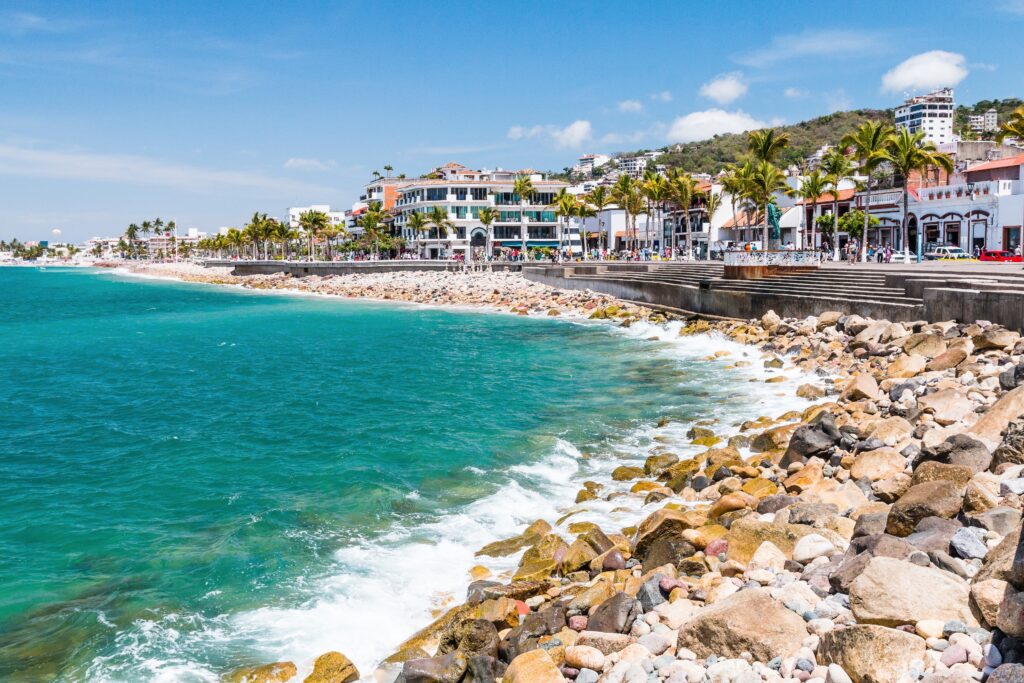 The Malecon is Puerto Vallarta's main promenade, stretching along the ocean.
Along the street are many stalls that sell everything from street food to souvenirs. There are also gorgeous statues and a central plaza that always seems to be hosting some kind of celebration. Walking around the Malecon, you can go to one of the good restaurants or, if your walk is at night, a dance nightclub and the famous bars. But the best decision would be to walk along this promenade at sunset. You'll see the sun set over the Pacific Ocean, coloring the sky an orange-pink hue. An unforgettable sight!
2.Visit Our Lady of Guadalupe Parish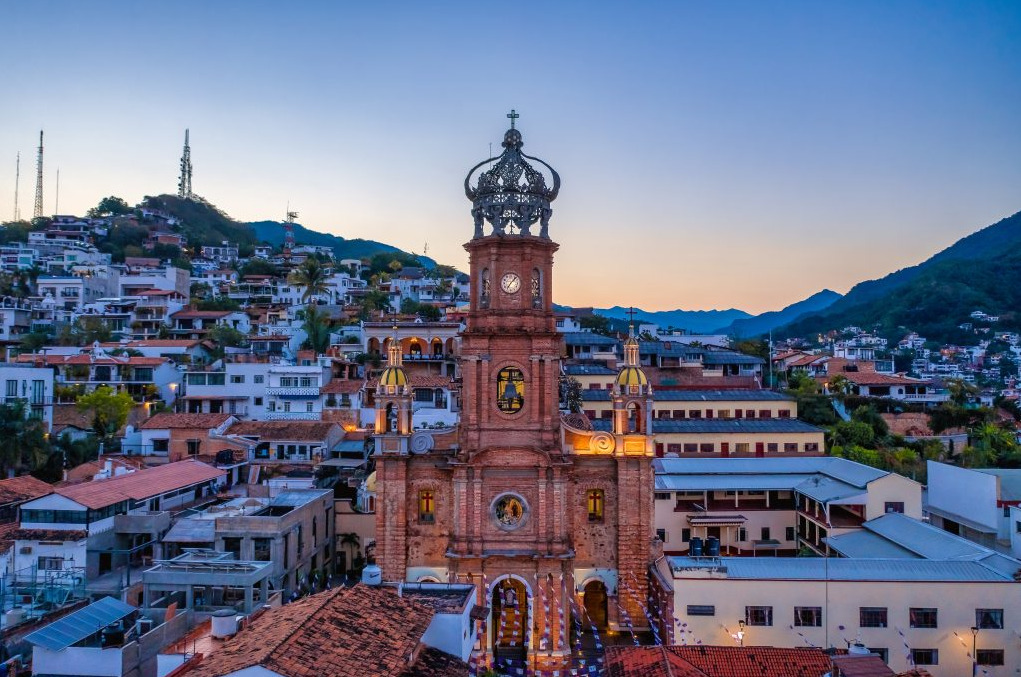 The Parroquia de Nuestra Señora de Guadalupe is a magnificent cathedral that towers over the skyline of Puerto Vallarta as if it had been taken from a postcard.
It was built in 1903 and has been an important part of the cultural and spiritual life of the city ever since.
The church is located in the historic center of the city and can be seen from anywhere in the city. You can go inside the cathedral and explore its interiors or just enjoy the beautiful architecture outside and take some pictures from the surrounding streets.
3.Climb up to the Mirador de la Cruz observation deck
Mirador de la Cruz is the best lookout point Puerto Vallarta has to offer.
You can reach it from the end of Abasolo Street, where you will see a staircase leading up the hill. There are signs leading to it from the city center, so you definitely won't get lost. The climb takes about 15 minutes, but you'll definitely spend more time at the top enjoying the panoramic views of the city and the ocean. You'll have to climb over 200 steps to get to the observation deck, so take some water with you and make stops along the way to take a break. There's also a funicular to the top, but the hours of operation are limited, so check before you hike.
4.Take a trip to the trendy Romantic Zone
The Romantic Zone is a historic district in the southern part of the city and one of the most visually pleasing locations in Puerto Vallarta.
Here you feel as if you are in the city's past, experiencing its heart and soul. The cobblestone streets and alleyways are lined with colorful old buildings, each topped with signature red tile roofs.
The Romantic Zone begins at the bridge over the Rio Coale River. Here you can find the Old Farmer's Market and some of the city's popular beaches, restaurants and art galleries.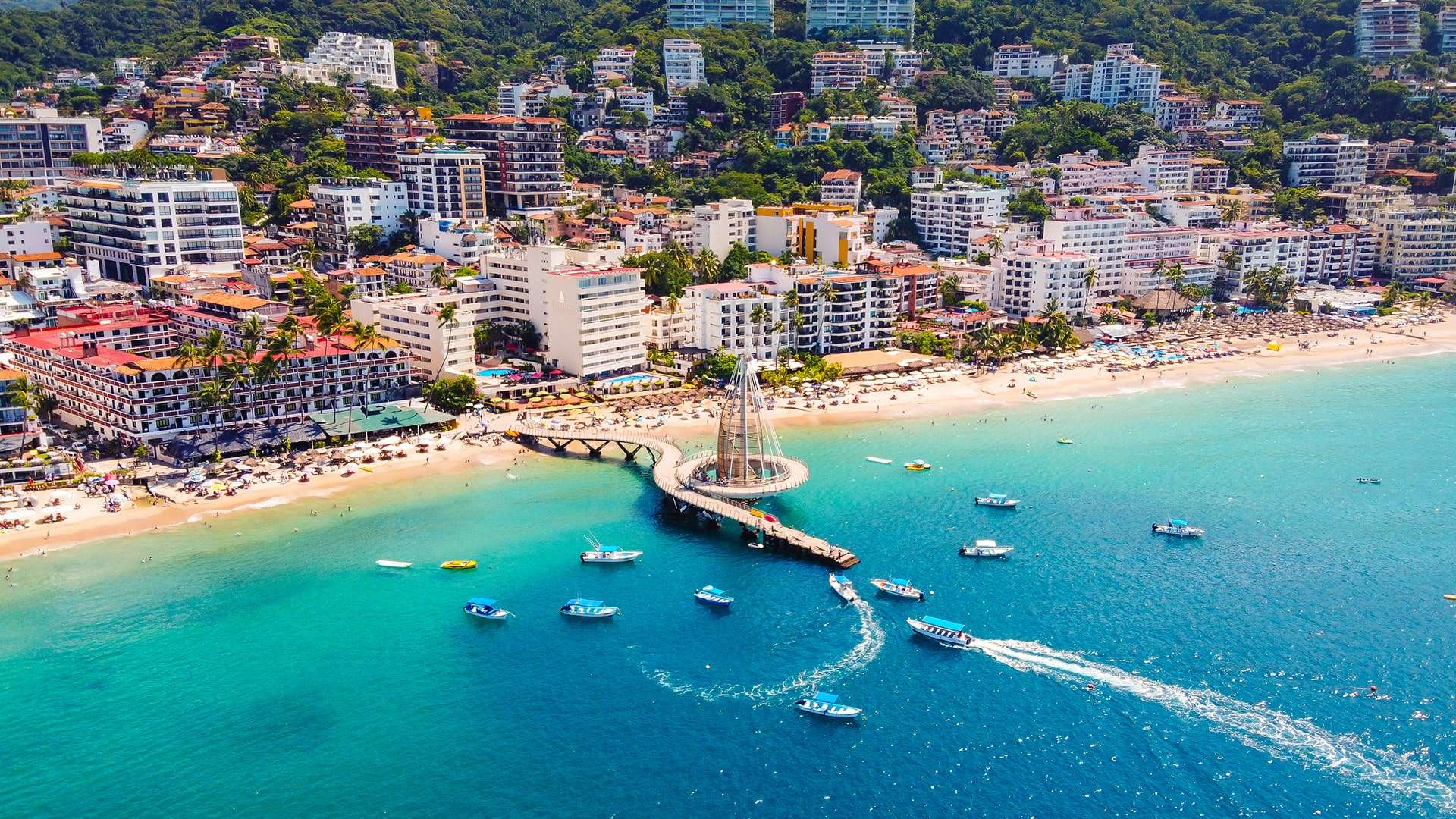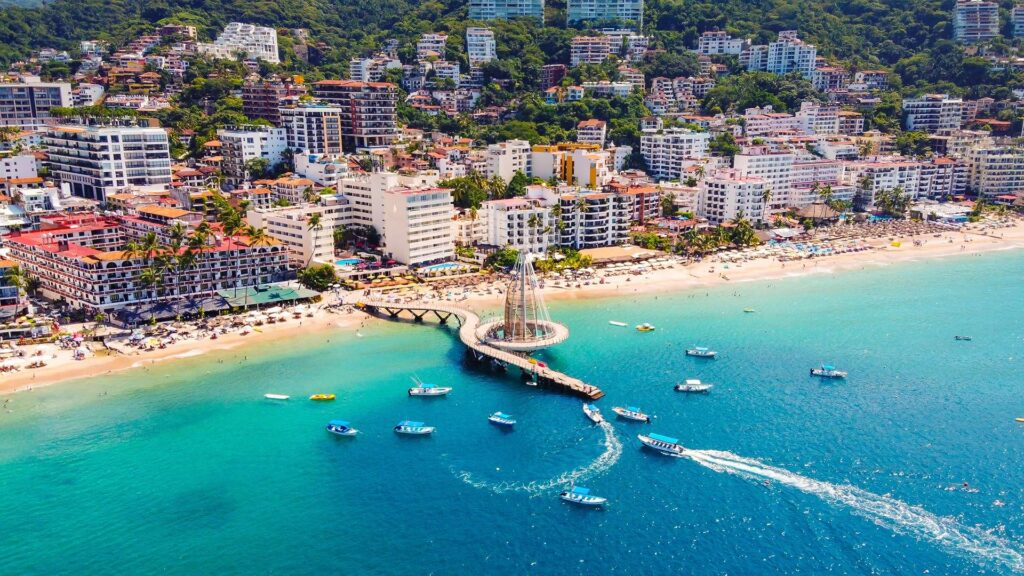 There is also a picturesque pier from which you can take a water cab to nearby neighborhoods or join a boat tour of the bay for an incredible view of the city from the water.
5.Relax on Los Muertos Beach
This beach is just south of the pier of the same name in the Romantic Zone. You can do all kinds of activities here, from swimming and surfing to parasailing and boating. There are also many beach restaurants and bars.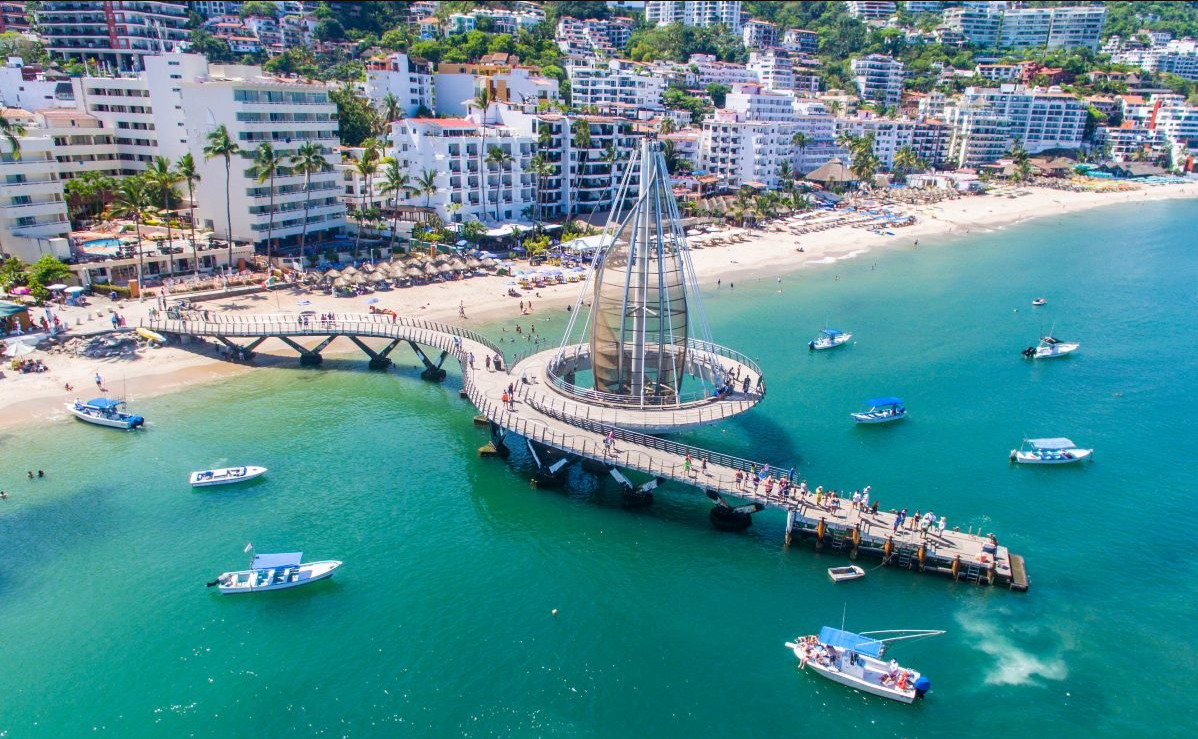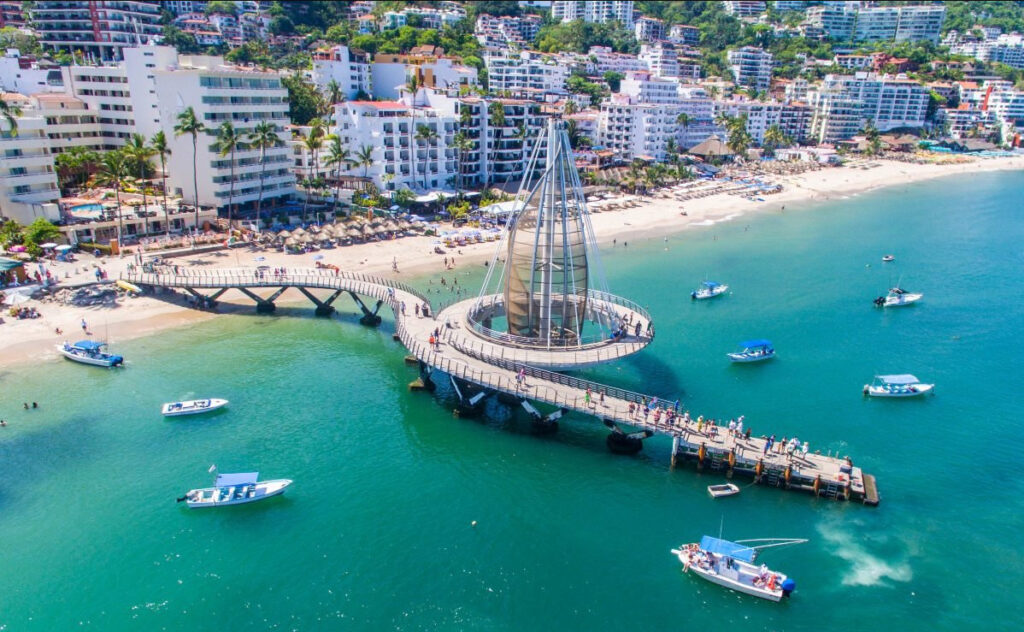 On the south side of the pier, the water is usually calm, even children can swim here, and sometimes you can see little manta rays!
However, on the north side of the pier there can be strong currents and big waves.
So if in doubt, it is better to check with the locals (who love to vacation with their families on this beach) whether it is safe to swim at any particular time.

6.Explore local markets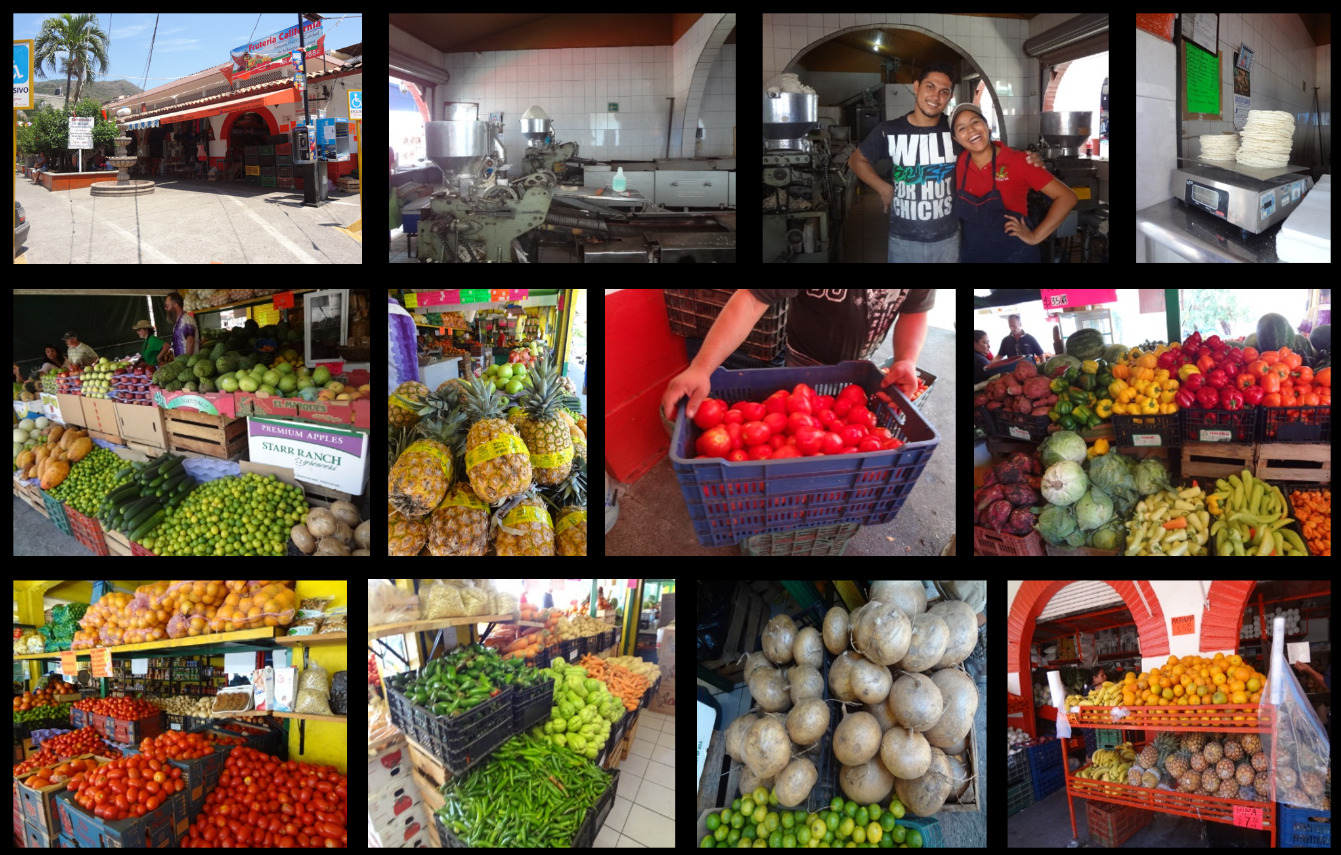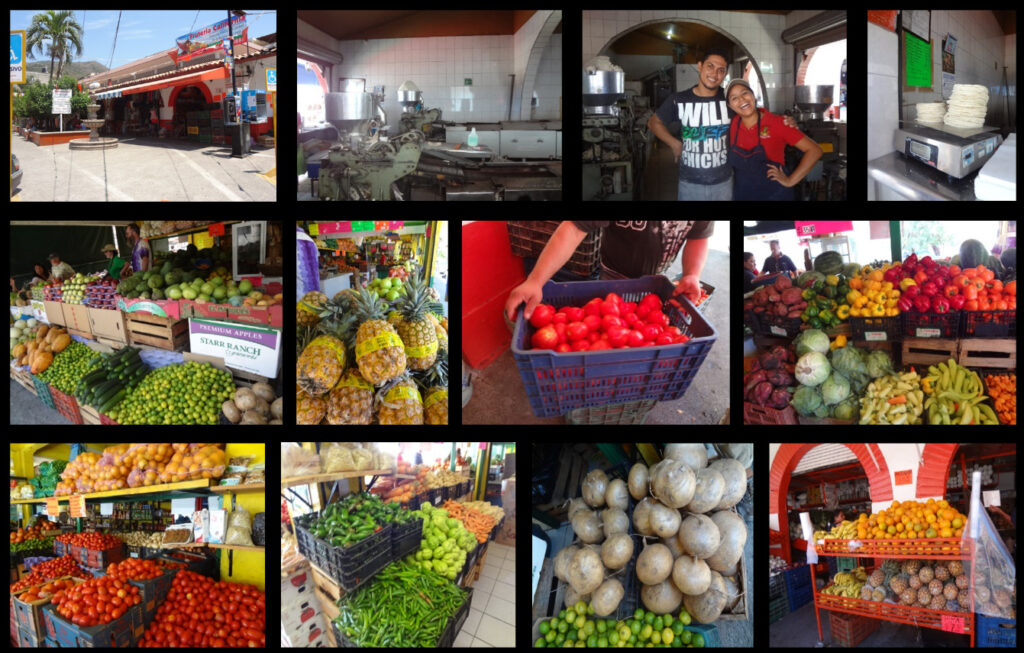 Visiting markets in Mexico is always a great pleasure, and in Puerto Vallarta you will certainly find different markets with food, clothing and souvenirs.
For example, the Emiliano Zapata market, which is a great place to buy fresh produce. It is open from 6 a.m. to 3 p.m. 365 days a year.
Also, if you want fresh fish, check out the Municipal Market on December 5. But to get the best seafood, come early. And you'll also find meat, vegetables, tortillas and other products on the strip with market stalls.

It's a great place to buy food for a picnic or to make a delicious lunch!
7.Join a gastronomic tour
Many people think they know what Mexican food consists of. However, it includes much more interesting things than tacos and quesadillas. And the best way to learn more about Puerto Vallarta's delicious Mexican food is to join a gastronomic tour of the city.

For example, Vallarta Food Tours offers a combination of cultural, walking and gastronomic tours, making them a great way to learn about the city while enjoying food and burning calories. They have several different gastronomic tours. For example, the «Original Downtown Tour» takes visitors through downtown Puerto Vallarta and offers a variety of food and drinks to try. And on the «Evening Taco Tour» you can get acquainted with street food and treat yourself to some mescal.
8. … or a free tour of the city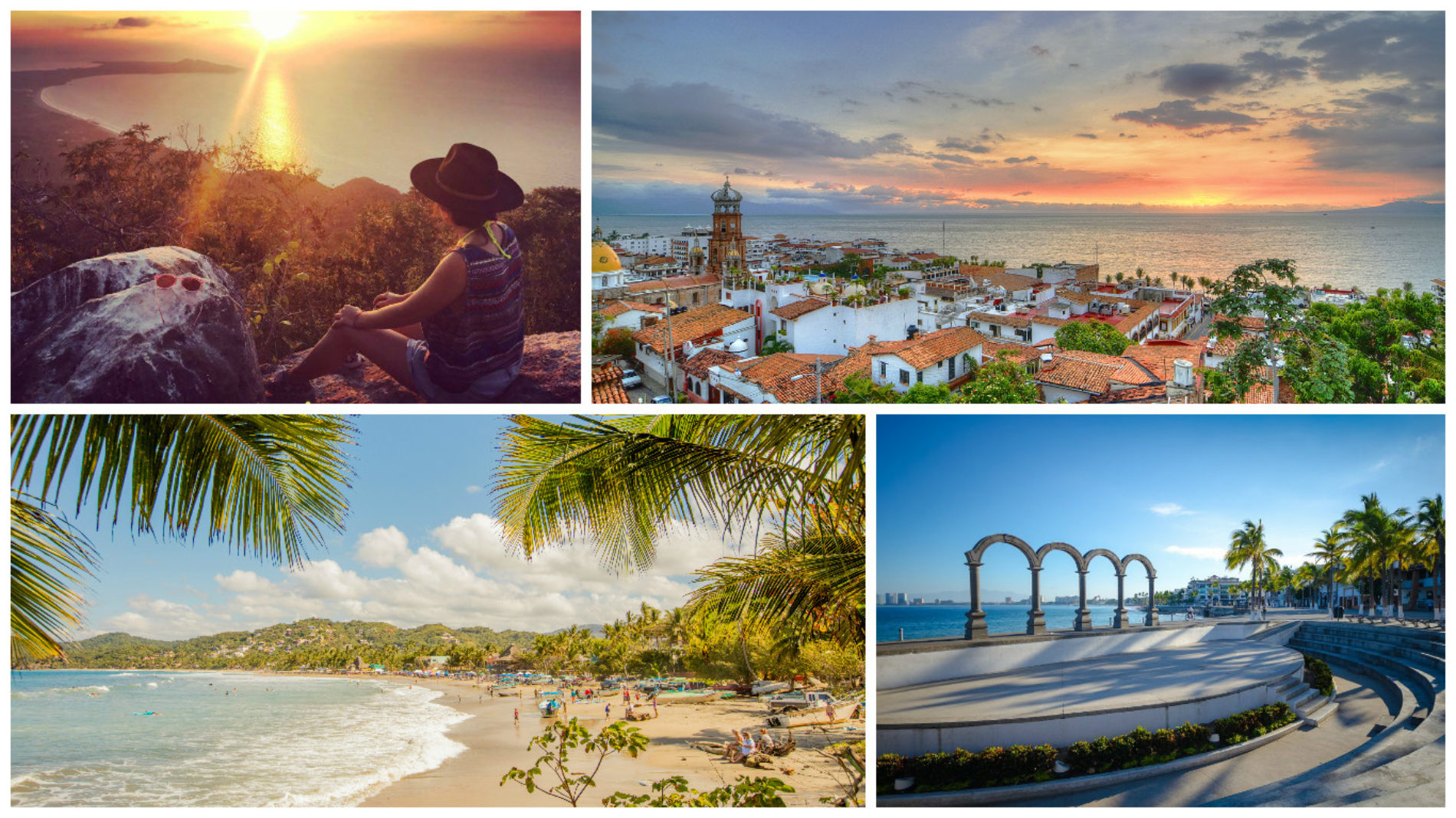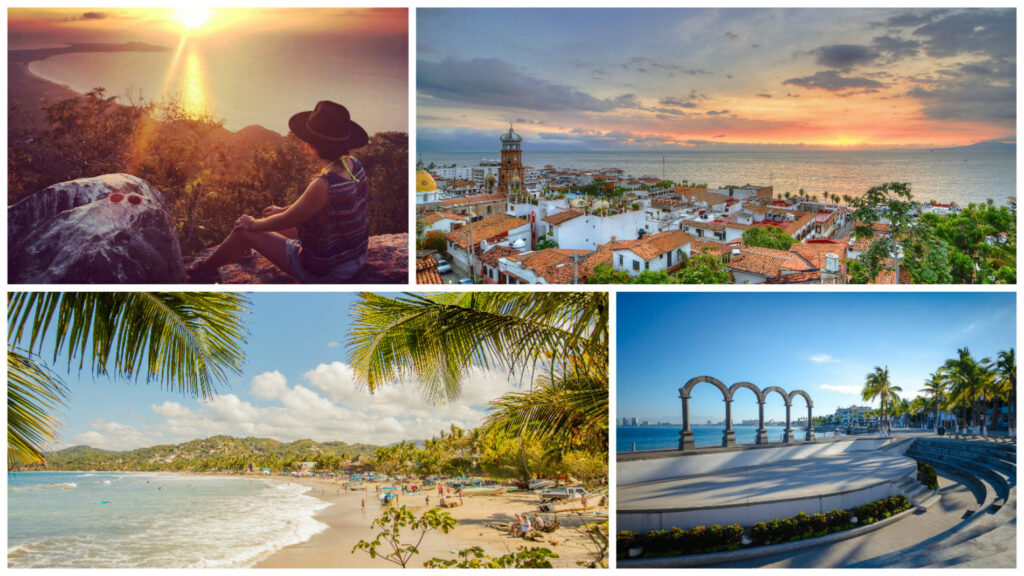 One of the best things to do in Puerto Vallarta is undoubtedly walking through the city's many neighborhoods. So joining one of the free walking tours organized by the Ministry of Tourism is a terrific idea. In 2 hours, you'll learn a lot about the history of the city and visit some of the sights accompanied by an experienced local guide.
Walking tours are held on Tuesdays, Wednesdays at 9 am and 12 noon, and Saturdays at 9 am.
No advance reservation is required and the meeting place is at the Municipal Tourist Office in the Old Town Hall building in the Old Town of Puerto Vallarta, between the Parish of Our Lady of Guadalupe and Plaza de Armas.
9.Learn about the history of the Mexican Navy at the Maritime Museum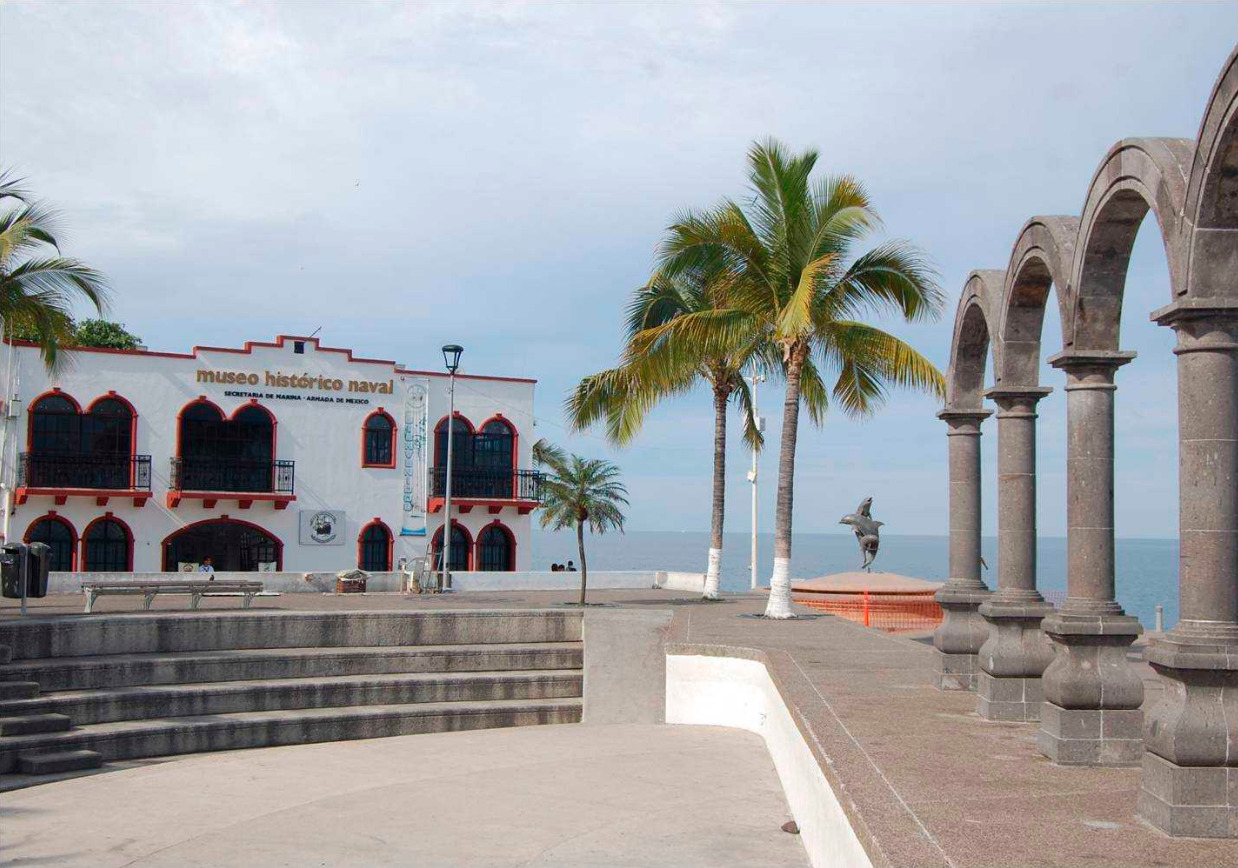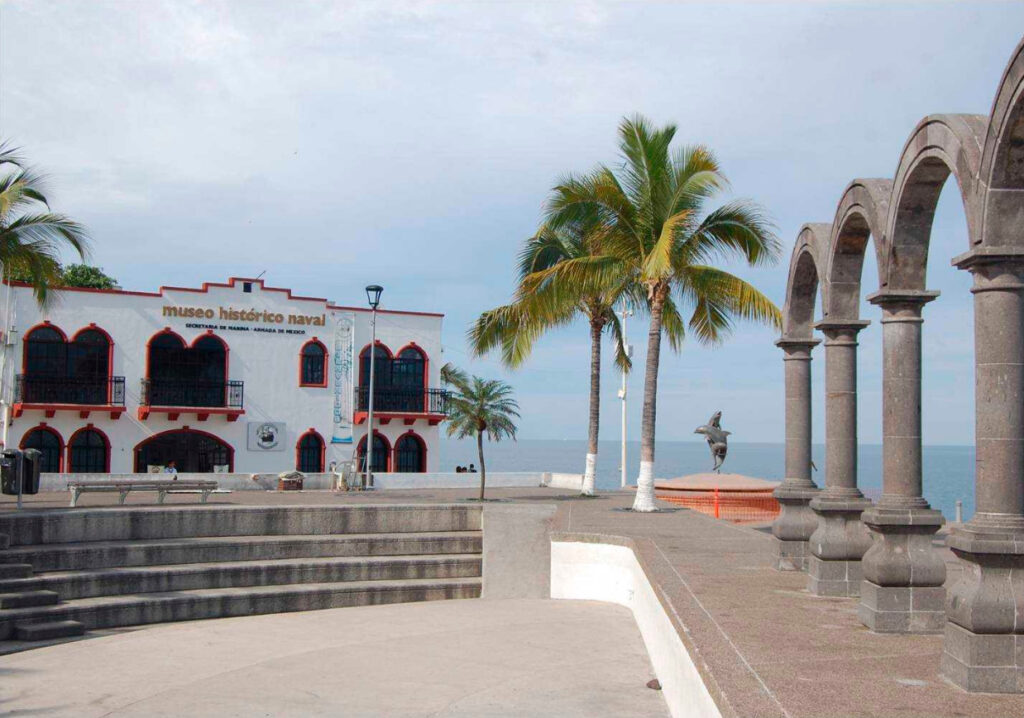 The Naval Museum in Puerto Vallarta is a very interesting place to learn about the naval history of Mexico from pre-colonial times to the modern era.
It is a small museum, but it is also extremely fascinating. One of the things that is sure to interest you is a life-size sea skipper simulator. Tourists often combine their visit with a stroll along the Malecon promenade and stop by the museum to relax in the cafeteria and under the air conditioning, but they all end up loving the place.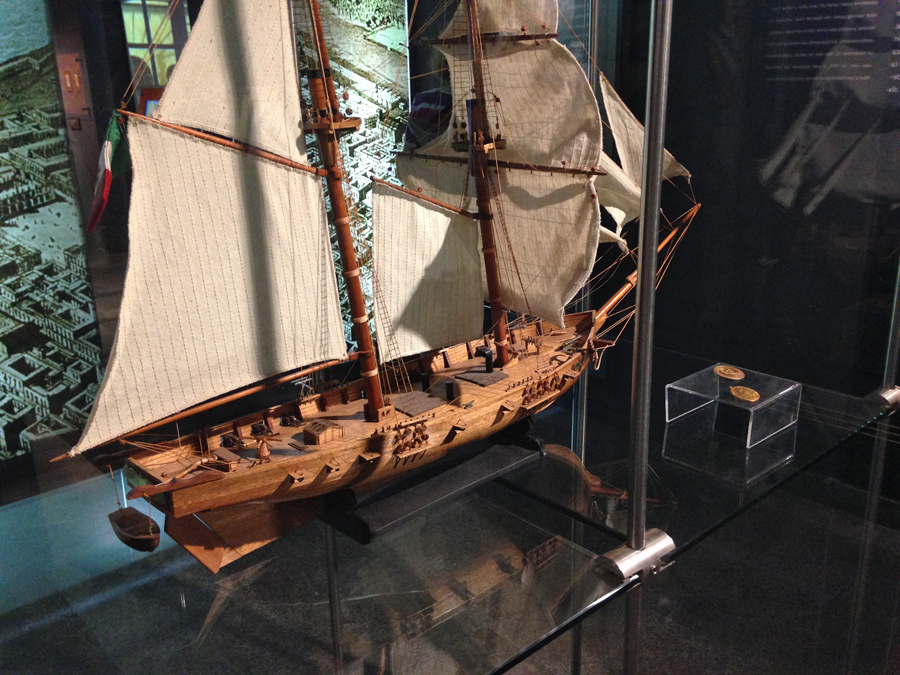 10.Visit the Rhythms of the Night show
It's not just a show, but many different activities packed into one tour, and one of the most popular things to do in Puerto Vallarta. It all starts with an hour-long sunset catamaran ride on Banderas Bay. Drinks are offered on board, and at certain times of the year you might even get to see whales!
Then, guests arrive at Las Caletas' private beach and settle into the amphitheater to watch the show. «Rhythms of the Night» was created by the founder of Cirque de Soleil, so it's an impressive combination of acrobatics, theater, music and dance. But it also has elements of Mexican historical legends and stories.
After the show, you will be taken to one of the many restaurants on the beach to enjoy a romantic candlelit buffet dinner.
11.Enjoy your meal at La Iguana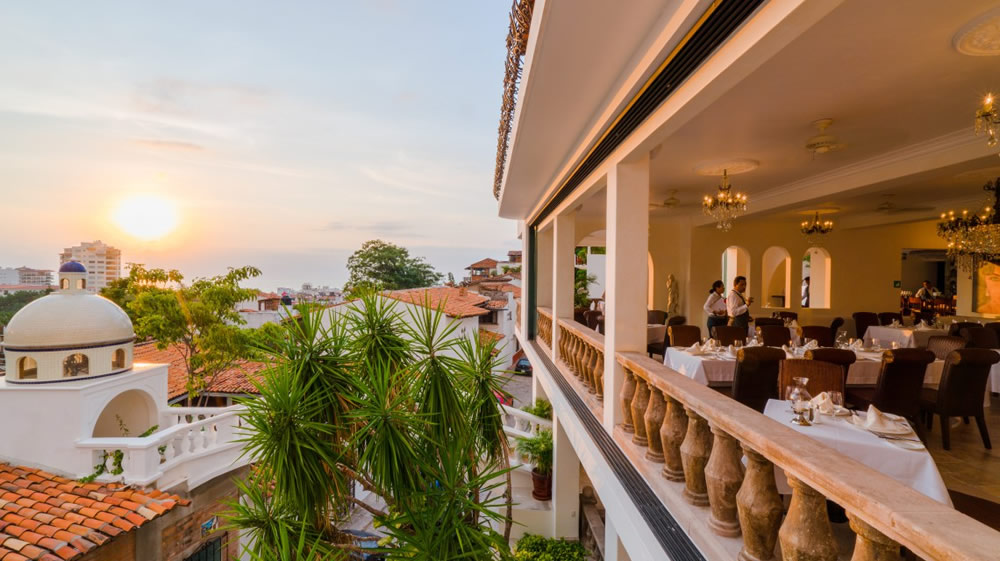 If you like to eat good food while on vacation, then be sure to visit La Iguana Restaurant. This gorgeous spot overlooks Banderas Bay and serves modern Mexican cuisine. The restaurant is also located in the old house of Elizabeth Taylor and Richard Burton (Casa Kimberly). The restaurant is located away from the busy streets in downtown Puerto Vallarta, a few blocks from the Malecon. At La Iguana, reservations must be made in advance, definitely with a view of the city.

Meals at La Iguana cost about 500+ pesos ($25) and cocktails cost about 230 pesos ($12).
Although it's not cheap by Puerto Vallarta standards, you'll be guaranteed delicious food and fantastic service here. The restaurant also offers an extensive wine and tequila list.
12.Go scuba diving
Diving in Puerto Vallarta is as popular as in many other parts of Mexico. There are several pristine coves, reefs and marine reserves around the city, where you can see marine life and colorful corals.
There are some really great dive companies in Puerto Vallarta that are PADI certified.
Here you can choose between different exciting dive sites or even sign up for a course to get certified as a diver. The price of all such tours includes all necessary equipment, transfer to the dive site and often lunch.
13.Try fresh seafood
Puerto Vallarta is a coastal town, so the selection of seafood is just as good. If you like oysters, you'll be glad to know that you can buy fresh oysters right on the beach. Under the bridge that crosses the Cuale River, you'll find plenty of vendors selling these treats, which you can sprinkle with lime juice or hot sauce right there.

Another option is to try seafood in one of the restaurants or on a special tour. Besides oysters, you can enjoy ceviche and aguachile, fish fillets, tacos, quesadillas, seafood soups and much more.
14.Take a walk through the Old Town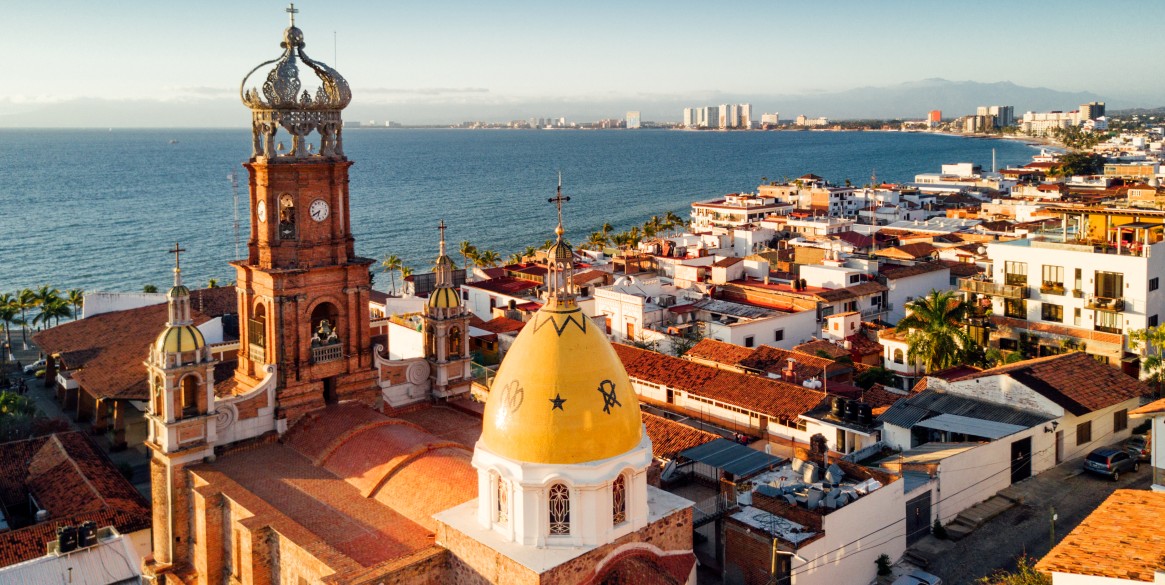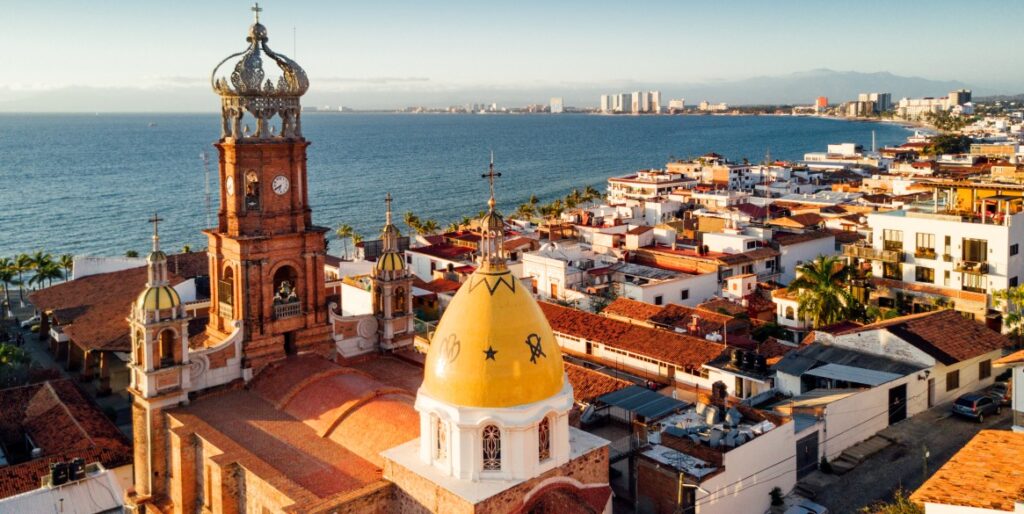 Puerto Vallarta has a beautiful old town with cobblestone streets and brightly painted houses climbing the hill.
Next to the Church of Our Lady of Guadalupe you will see stone steps leading up the hill. Climb the steps and continue on the country roads towards the Romantic Zone. Here you will see houses spotted with vines, cats sleeping on the steps, and beautiful wrought iron balconies. After you have finished exploring the neighborhood and enjoying the peace and quiet, you can walk out to the Rio River.
15.Buy souvenirs at the Isla Rio Quale market
The Isla Rio Cuale Fun Market is the best place to buy unusual souvenirs in Puerto Vallarta.
It is an outdoor market located where the Rio Cuale flows through the center of the city and separates the Romantica area from the center next to the Malecón. Besides stalls selling everything from works by local artists to dresses, this charming, tree-lined spot has a café, a small museum, and a cultural center.
16.Skydive if you dare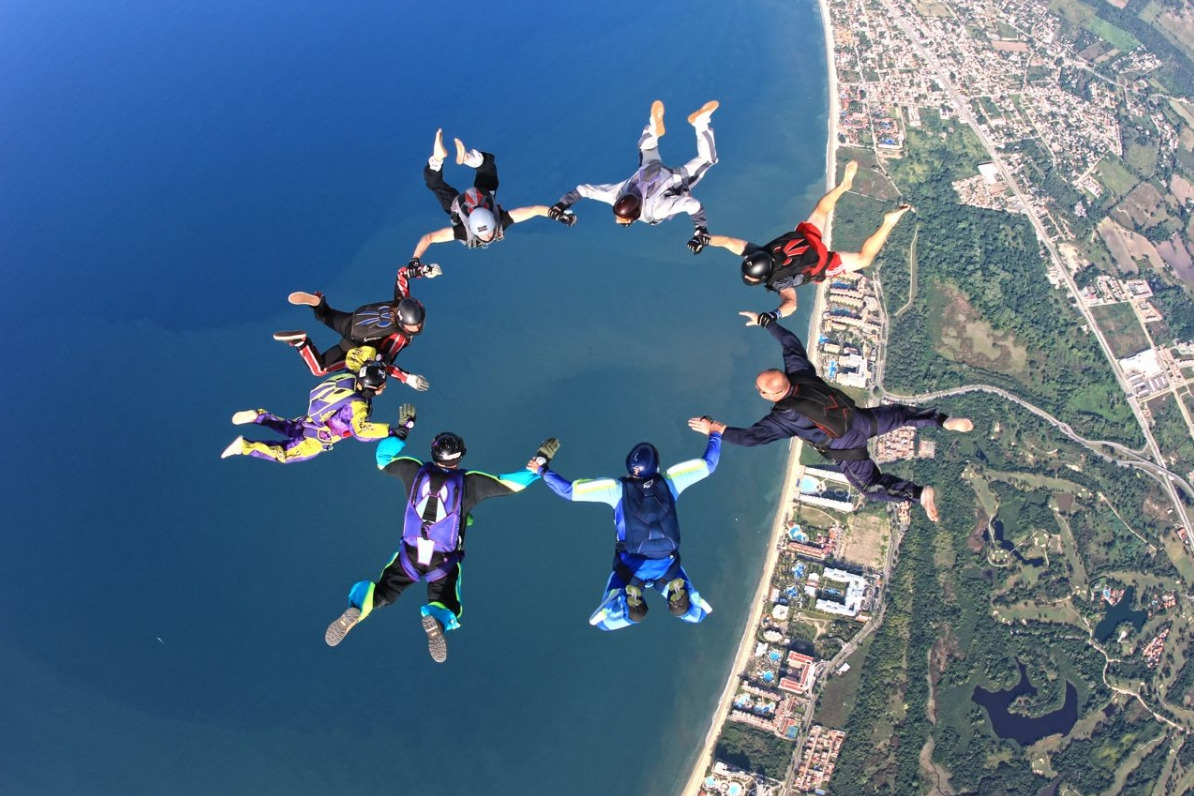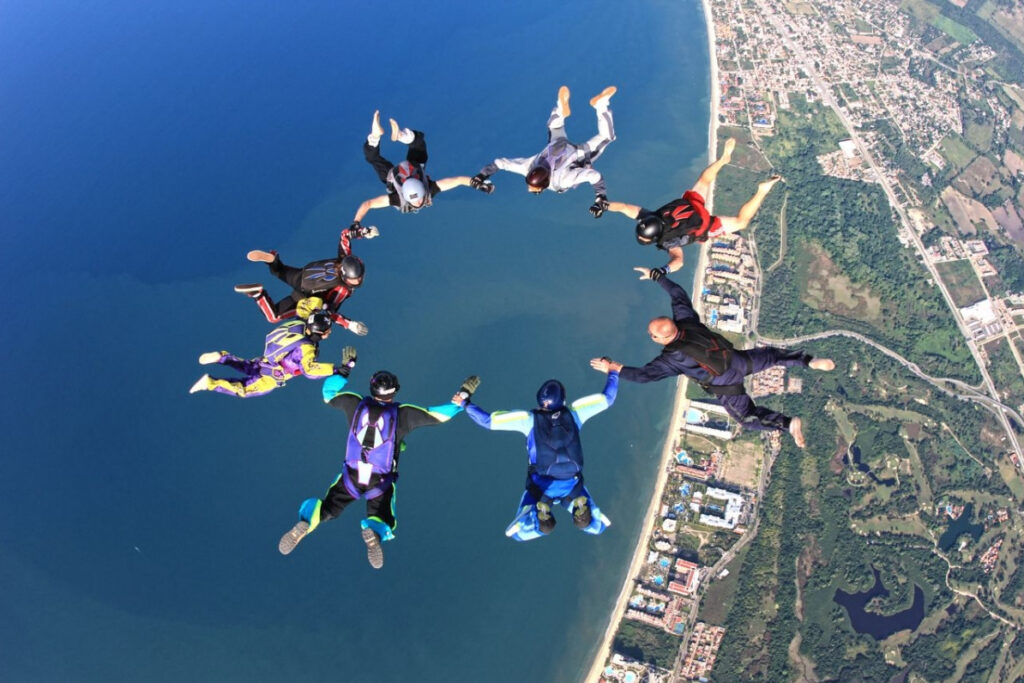 Skydiving is generally an unforgettable experience, but the fact that they will be jumping over one of the most magnificent coastlines in the world only adds to the magic.
Head to Skydive Vallarta, in the North Hospitality Area, to jump with this company's experienced instructors.
You won't have to worry about safety standards, as Skydive Vallarta meets United States Parachute Association (USPA) standards. This means that they operate to the same safety standards as American skydiving companies. Choose a simple tandem jump with an instructor or, if you dare, take a skydiving course to learn to jump on your own! However, this is a longer process and it will take you several days to learn how to do one.
17.Go whale watching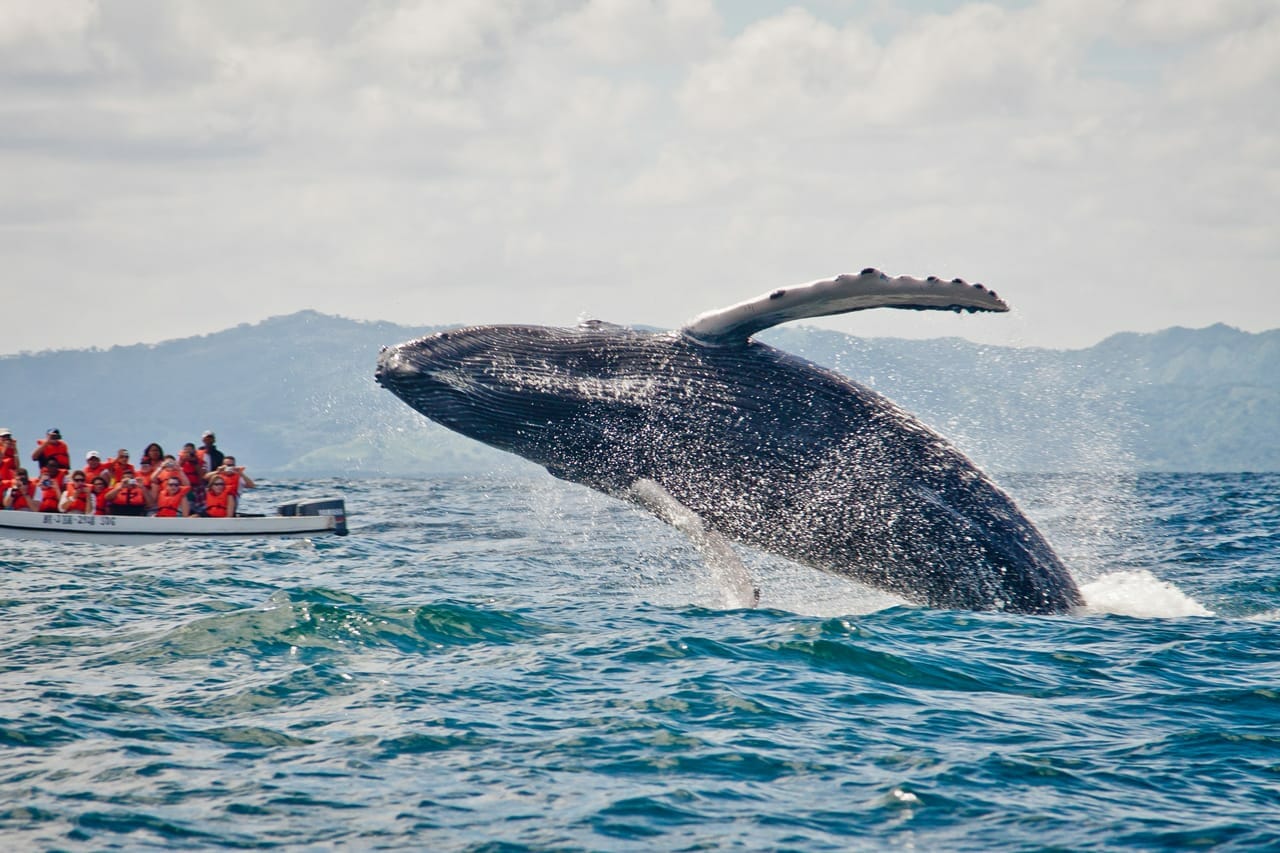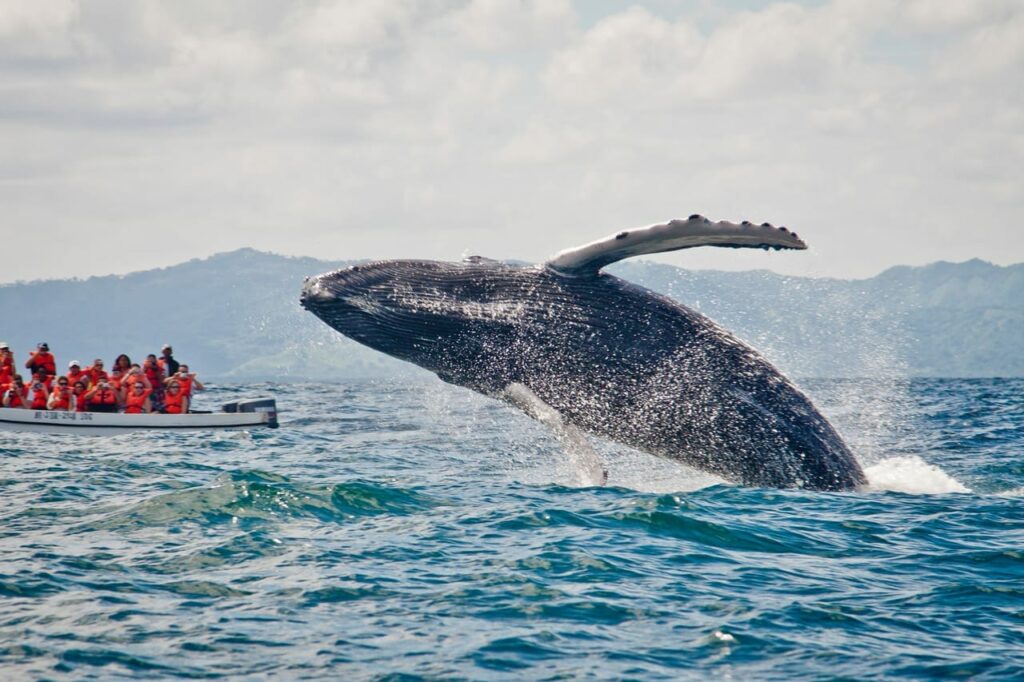 The warm, secluded and sheltered waters of Banderas Bay attract migrating humpback whales every December.
They arrive in considerable numbers and remain here until April, giving you ample time to observe these beautiful animals. If you have binoculars, you can spot the whales without spending a penny just by standing on the Malecon promenade. But to see them up close, you need to sign up for a tour. Half-day and full-day tours are offered throughout the season with a variety of options. Many include food and drinks to complement an exciting tour.
18.Visit the Marina Vallarta area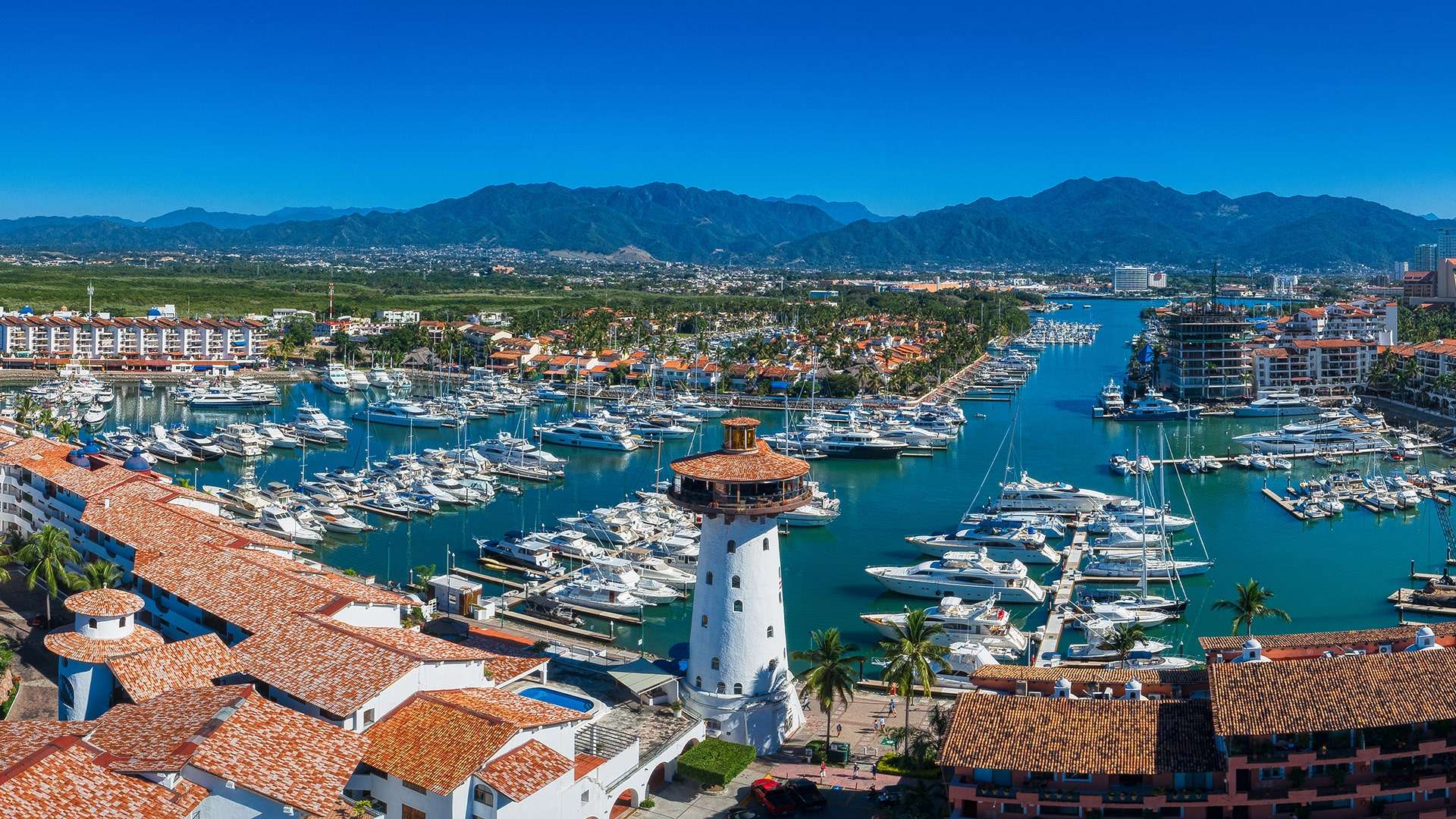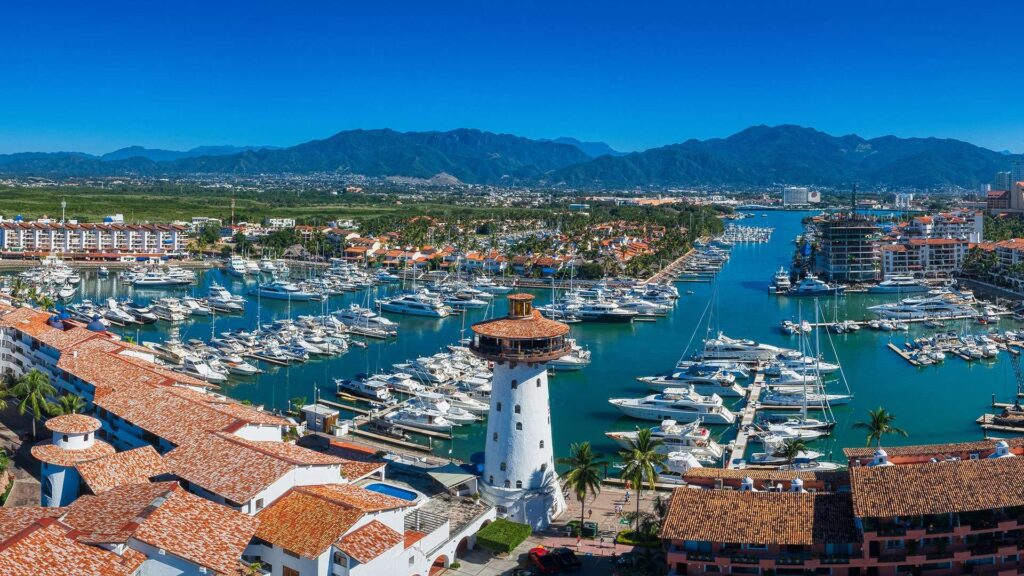 The prestigious Marina Vallarta neighborhood is the place to go for gourmet restaurants and great shopping. Not to mention their luxurious waterfront with marinas for yachts. And across from them are a number of elegant boutiques of expensive brands.
At the end of the waterfront is the Tau Beach Club, which serves signature cocktails, mouthwatering food and sea views.
From October to May, there's a night market on the waterfront on Thursdays. There you can admire art, jewelry, and authentic textiles, as well as delicious street food and live music.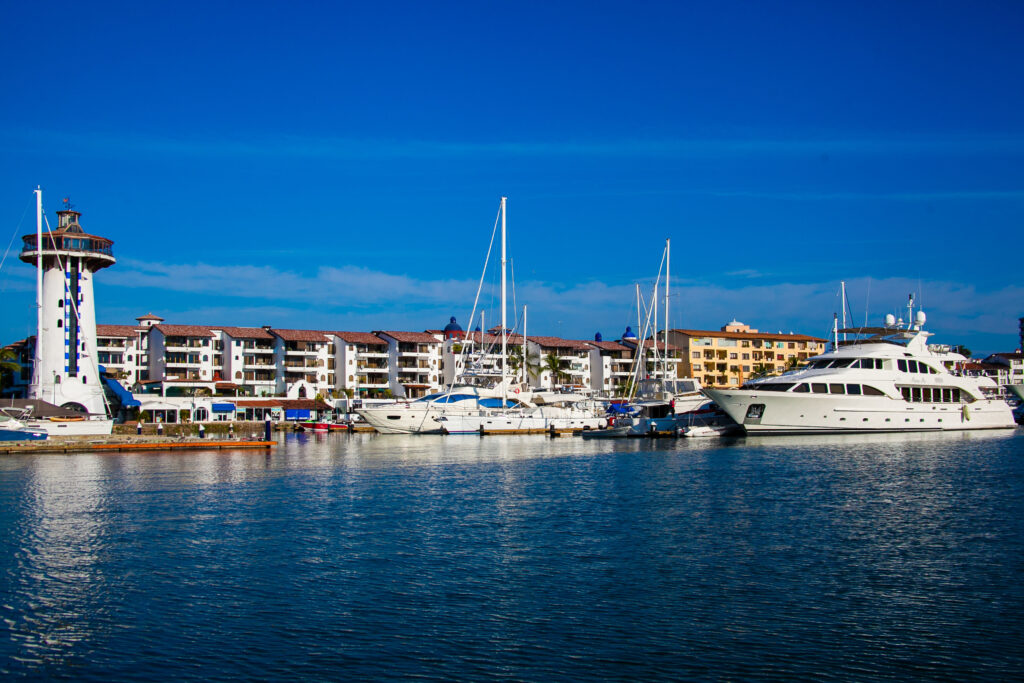 19.Have an active vacation at Conchas Chinas Beach
Conchas Chinas is an excellent beach for water sports located south of the center of Puerto Vallarta, between the forest and the mountains.
Locals highly recommend this place to tourists. Conchas Chinas is ideal for lovers of outdoor activities and water sports, as it offers diving and snorkeling.
Here you can also enjoy a large number of restaurants and bars at affordable prices. From the center of Puerto Vallarta you can reach Conchas Chinas by car, cab or by public bus Mismaloya/Boca de Tomatlán.
20.Visit the restaurant «Casa 449»
«Casa 449» is a new family restaurant whose chefs have been trained as international chefs at some of the most expensive restaurants in Puerto Vallarta and Spain.
The result is a menu based on local dishes that exquisitely play up the national flavor.
This place is located on the outskirts of the Zona Romantica, just 9 blocks from the sea, but in an area that is less frequented by tourists. The best part is that the food at Casa 449 is very inexpensive, considering its quality. Without a doubt, you'll spend less than half as much as at the more famous restaurants near the beach, and you'll get much better food.
Out-of-town entertainment:
1.Visit the Vallarta Botanical Gardens:
The Vallarta Botanical Garden is the perfect place to escape the hustle and bustle of the city.
Here you will find a large collection of vibrant wildflowers, including one of the most visited orchid displays in Mexico. You can also see what different exotic plants look like here, such as cacao, agave, vanilla, cacti and magnolias. It's much more than just a garden, though – you can take walks on designed hiking trails, visit a restaurant, and even swim in the river. Parrots and numerous hummingbird species live and roam freely in the garden.
2.Relax on one of the beaches outside the city:
Puerto Vallarta undoubtedly has some of the most beautiful beaches in Mexico. However, all the best beaches are located outside the city limits, because the central beaches are too crowded and lack tranquility because of the surrounding restaurants and entertainment.
Thus, south of Puerto Vallarta there are two of them: Playa Las Gemelas and Playa Mismaloya.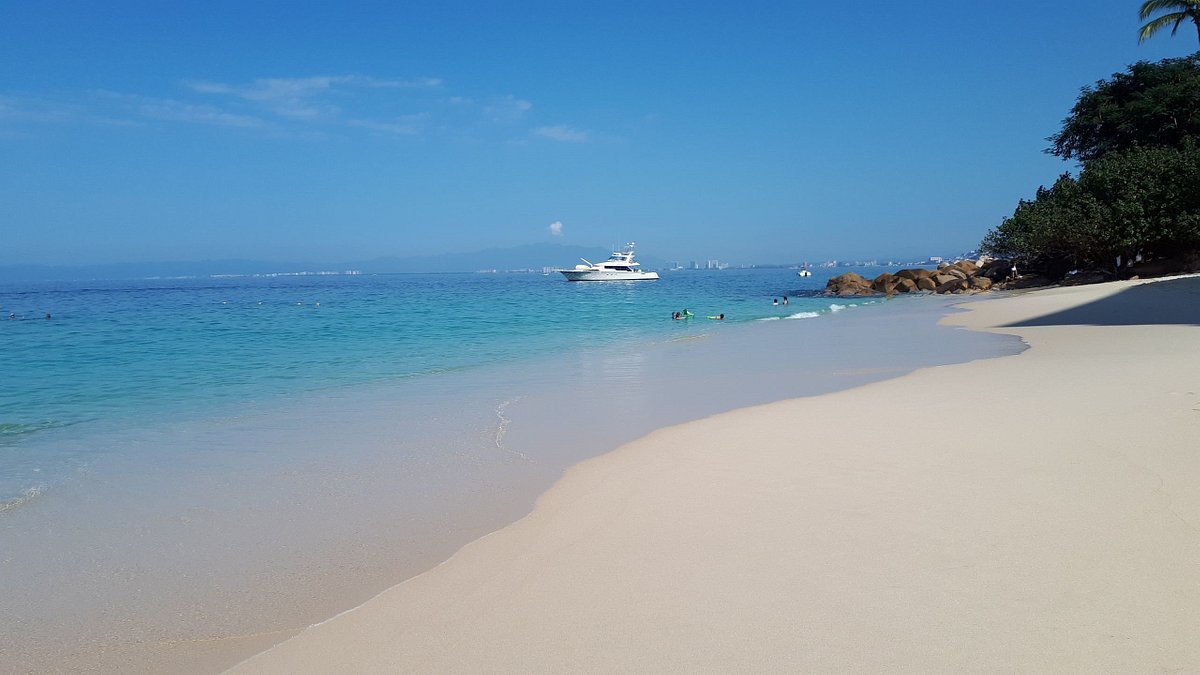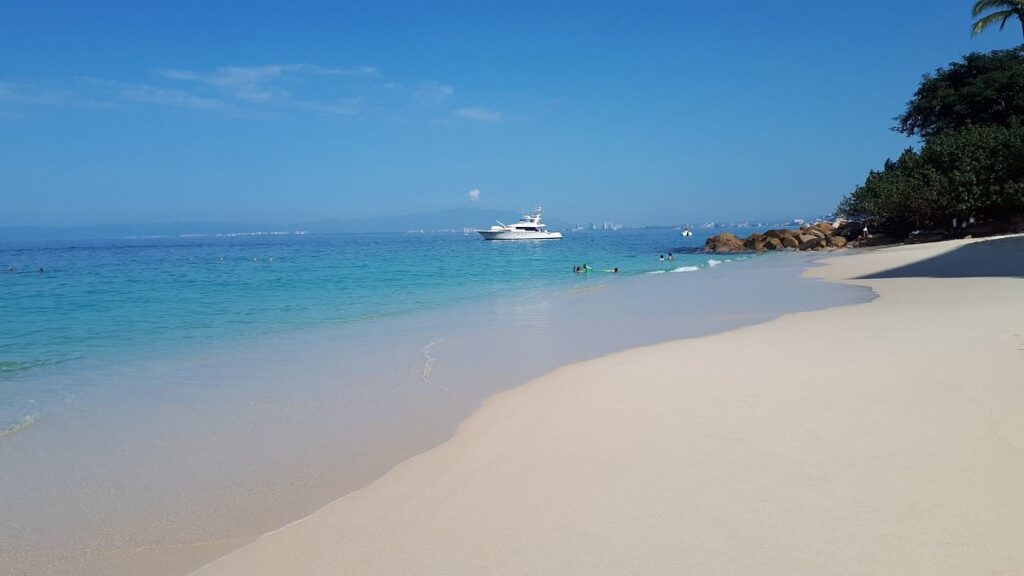 The first is a secluded beach with fine white sand. It is popular with locals, so you will definitely not meet many tourists here.
And the beach of Mismaloya is located in the small town of the same name. It is what made Puerto Vallarta a tourist mecca after the movie «Night of the iguana» was filmed here in the 60s.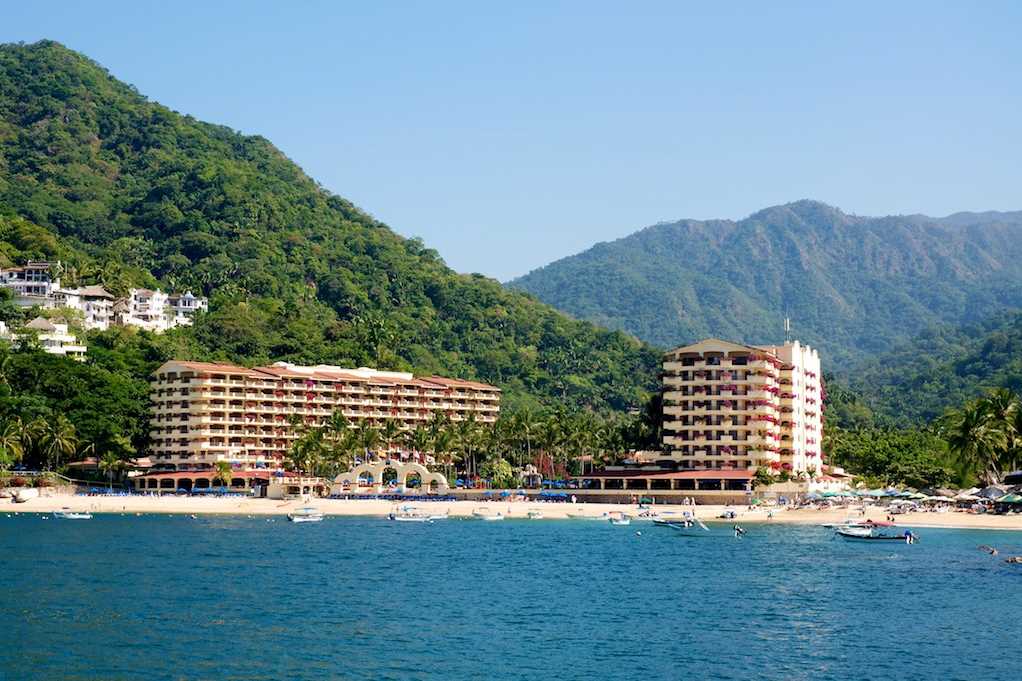 3.Go snorkeling in Los Arcos:
Los Arcos National Marine Park is a series of rocky islands in Banderas Bay, closer to the town of Mismaloya.
And partly the best place for snorkeling around Puerto Vallarta. As the name of the park implies, one of the rocks has a large arc under which you can swim. The places around Los Arcos are so popular for snorkeling because there is a beautiful reef under the water. And there you will see mantas, sea turtles, various fish and other animals. That said, the waters of Banderas Bay are calm year-round, making it an ideal place to do stand-up paddleboarding (SUP surfing) as well.
4.Take a trip to Las Animas Beach: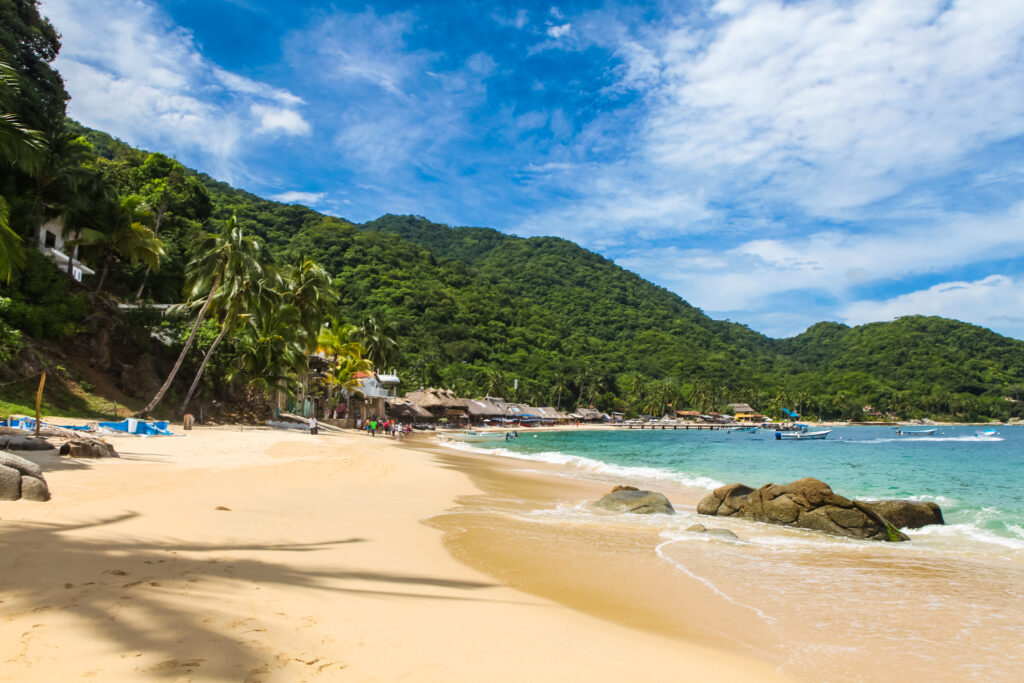 Another charming beach with golden sand south of Puerto Vallarta. Because of its location outside the city limits, it is not surrounded by noisy restaurants, but by picturesque mountains. Moreover, it is one of those secluded beaches that can only be reached by boat or on foot. You can take a water cab from town or walk for two hours on a path through the mountains. This may seem like too much of a challenge, but the road up the mountainside will reward you with stunning and unforgettable views of unspoiled coves. Since Las Animas Beach is not easy to get to, rest assured that the turquoise waters of the bay will have to be shared with very few other visitors.
5.See one of Mexico's wonders at Islas Marietas: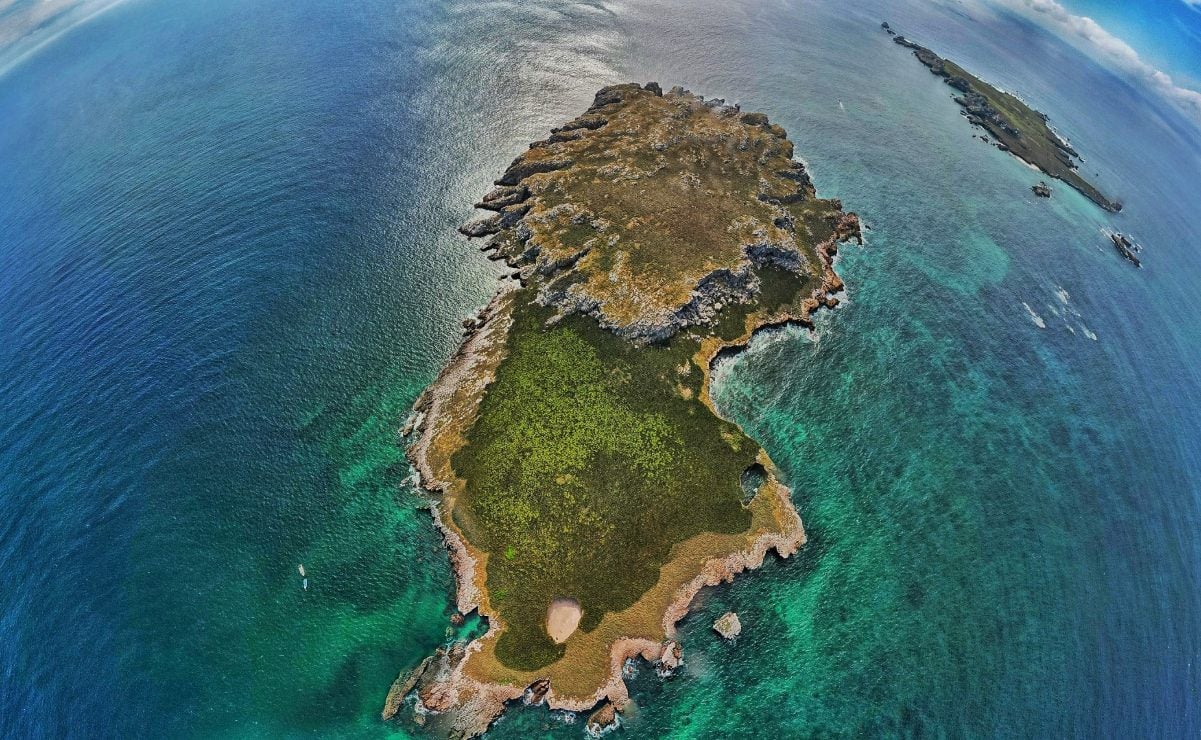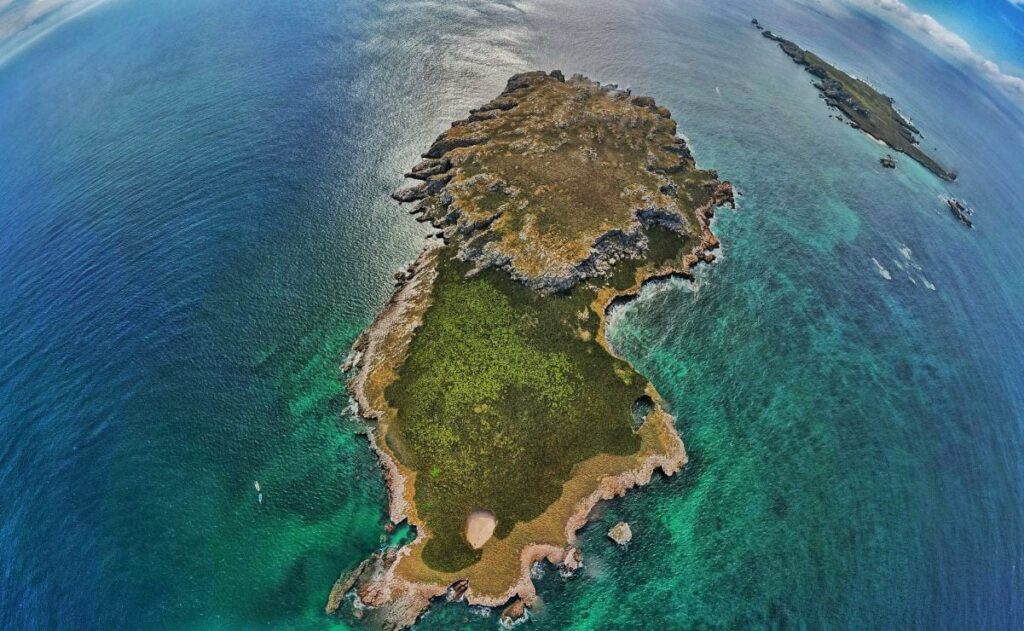 As you walk along the beaches of Puerto Vallarta, you may notice islands in the distance, in the middle of Banderas Bay. These are the Islas Marjetas, sometimes even called the Mexican Galapagos. The islands are part of Los Arcos National Marine Park and are filled with opportunities for unforgettable experiences. Whale watching, snorkeling, and scuba diving can all be enjoyed on these uninhabited islands.

A must-see part of the Marietas Islands is Hidden Beach.
Many of you may have seen pictures online of a small beach with a stone «ceiling» and a large round hole in the roof, through which you can see the sun and clouds. To get to the beach, you have to be sure to arrive at low tide and swim through the narrow channel. On the other side, the beach becomes clear and is completely surrounded by land.
6.Swim (by water cab) to the tranquil town of Jelapa:
Yelapa is a small beach town just southwest of Puerto Vallarta, accessible only by water cab.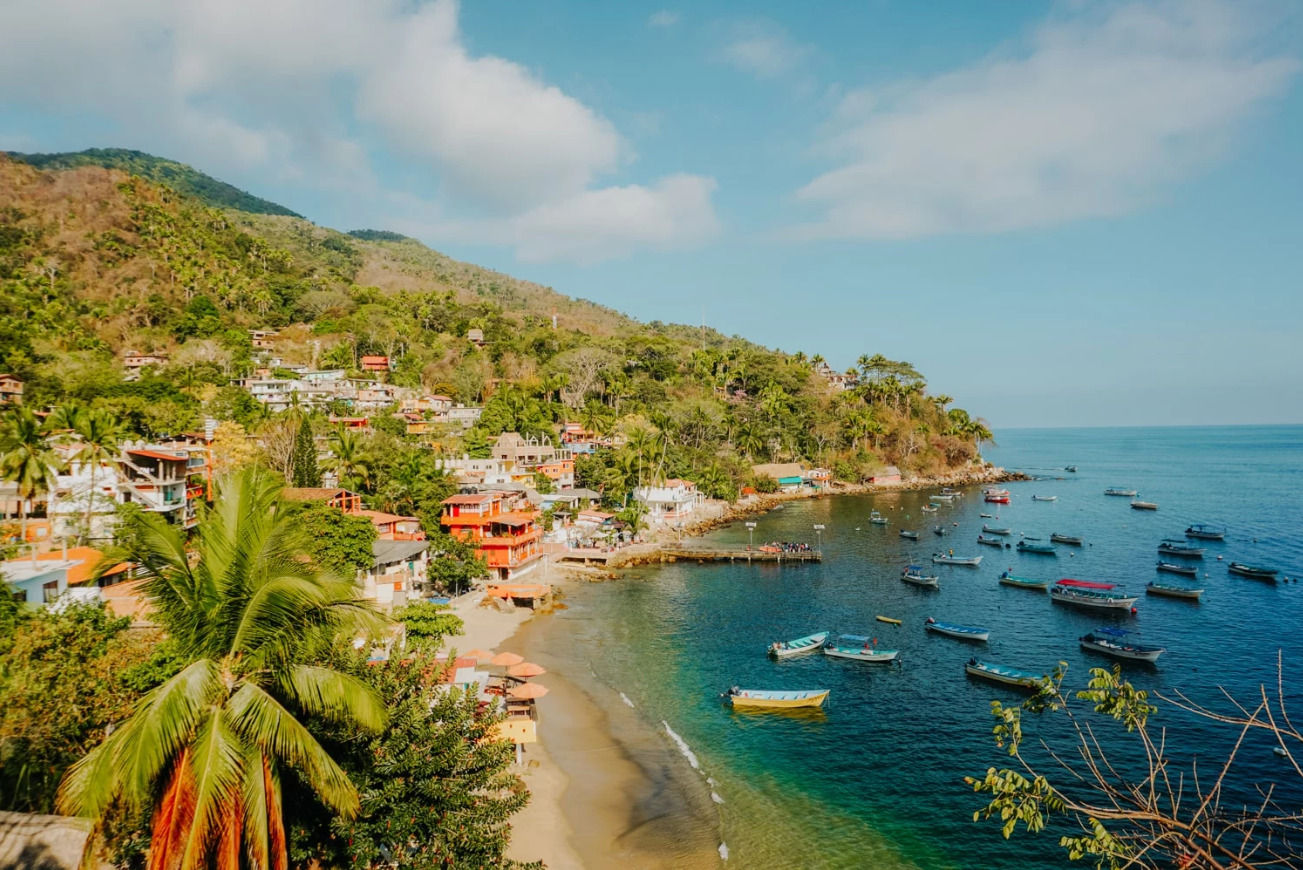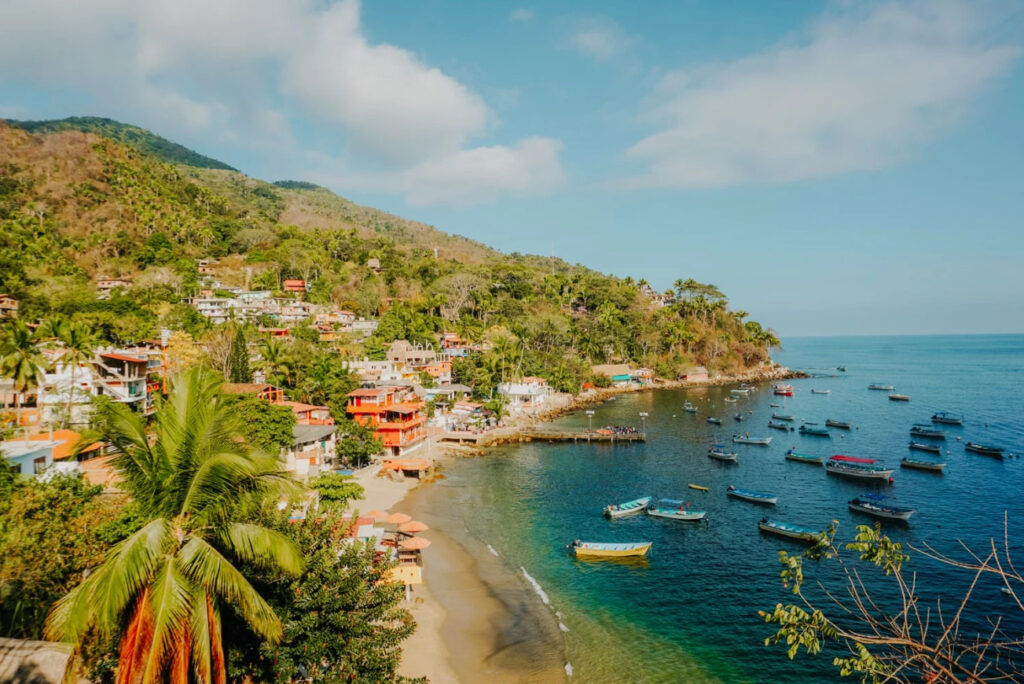 The whole town is surrounded by jungle-covered hills, with no chain hotels, supermarkets or noisy entertainment. Yelapa's crescent-shaped beach has thick yellow and white sand, warm and clear water, and there are various restaurants with access to the sea where you can relax with pina coladas and quesadillas. At the eastern end of the beach, there are stairs that take you into town and to the local waterfall.
7.Ride through the jungle on an ATV: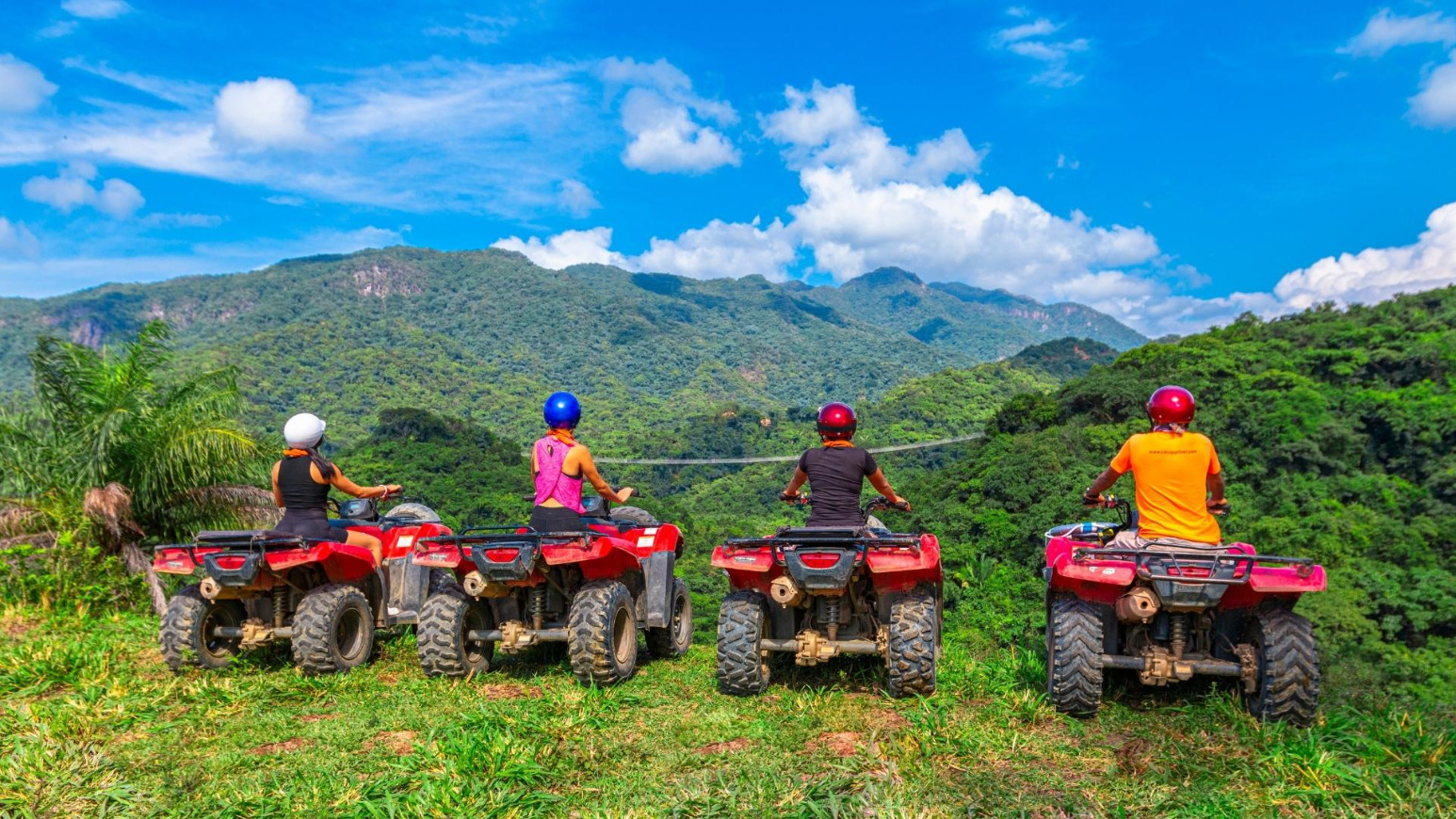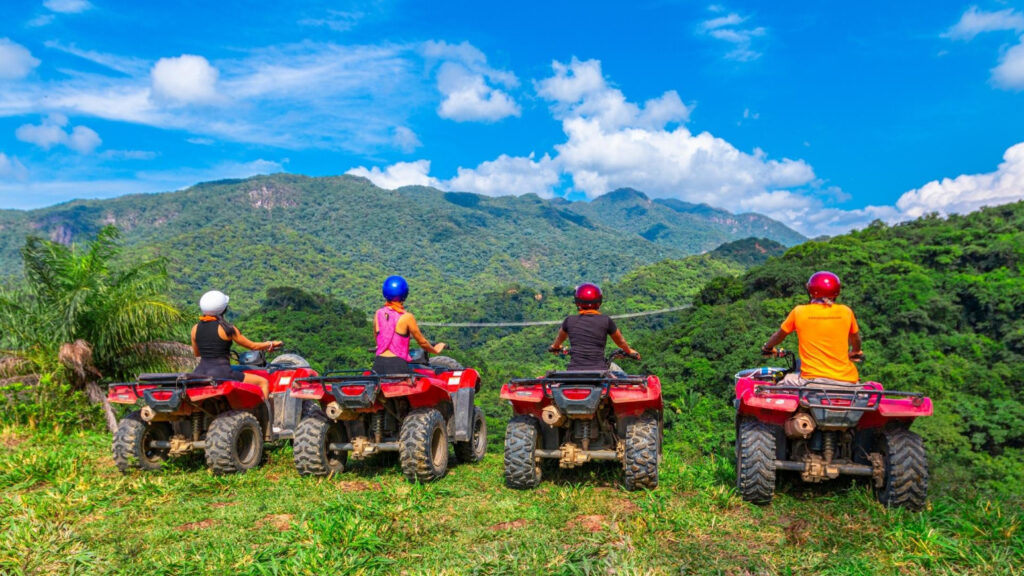 Riding an ATV is definitely an unusual way to spend a couple of hours.
But in Puerto Vallarta, it's an even more interesting experience because you're riding through the jungle and visiting remote villages! Many tour companies offer fun ATV tours through the jungle.
Some of these tours offer a visit to the location where the Predator movie with Arnold Schwarzenegger was filmed, swimming and tequila tasting. You can also rent a quad bike and go to conquer the jungle on your own. This does not require experience, any self-respecting company will give you a briefing. Note that quad biking usually takes place away from paved roads, so be prepared to get dirty in the mud, especially in the wet season.
8.Visit the Magic Cities of Jalisco:
«Magic City» is the official name given by the Mexican Ministry of Tourism to cities that exemplify historic, authentic Mexico.
Not far from Puerto Vallarta there are three such magical towns. The first is San Sebastián del Oeste. A trip here is a step back to the town's old mining days, with churches, ranches and even old mines still standing from that time. This mountain town is shrouded in lush trees and fog, which is quite different from the beaches of Puerto Vallarta.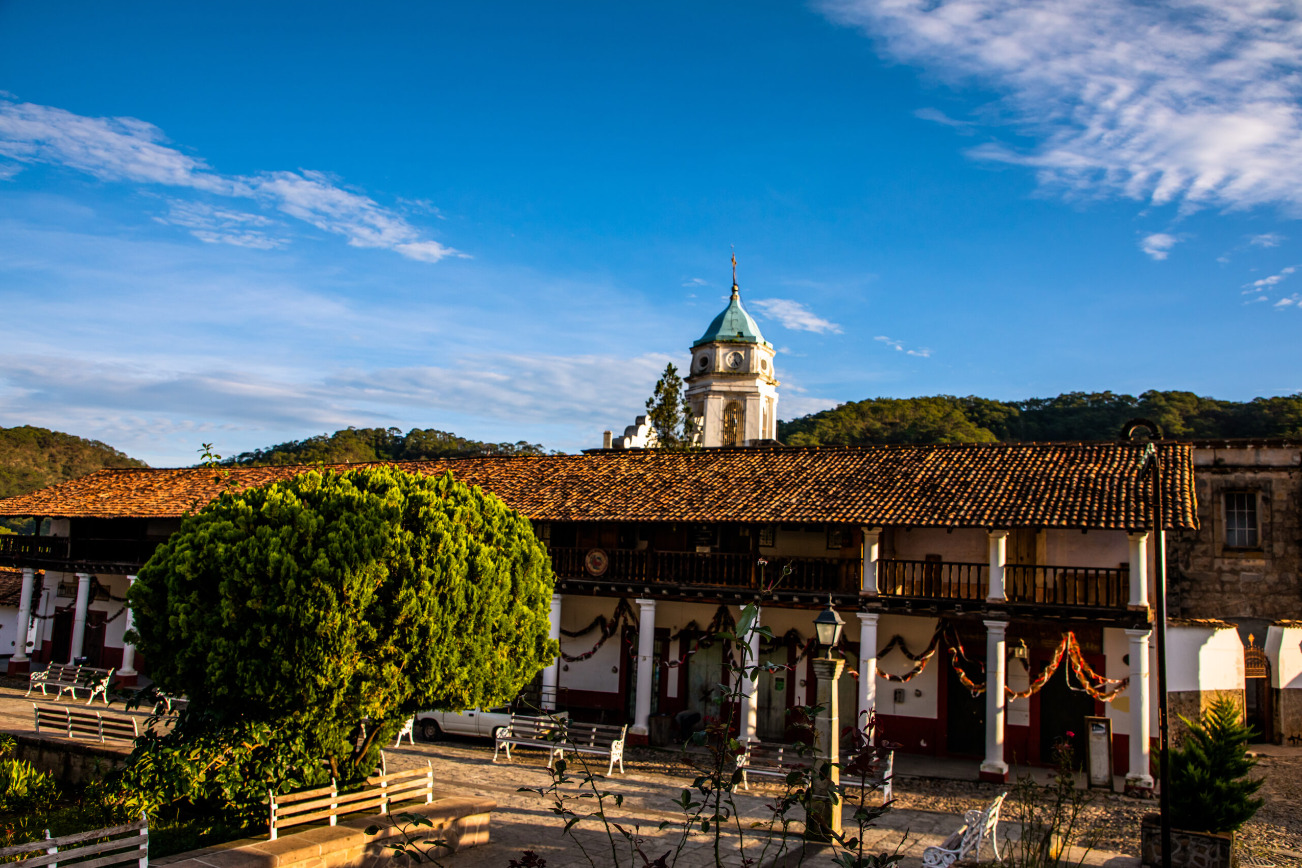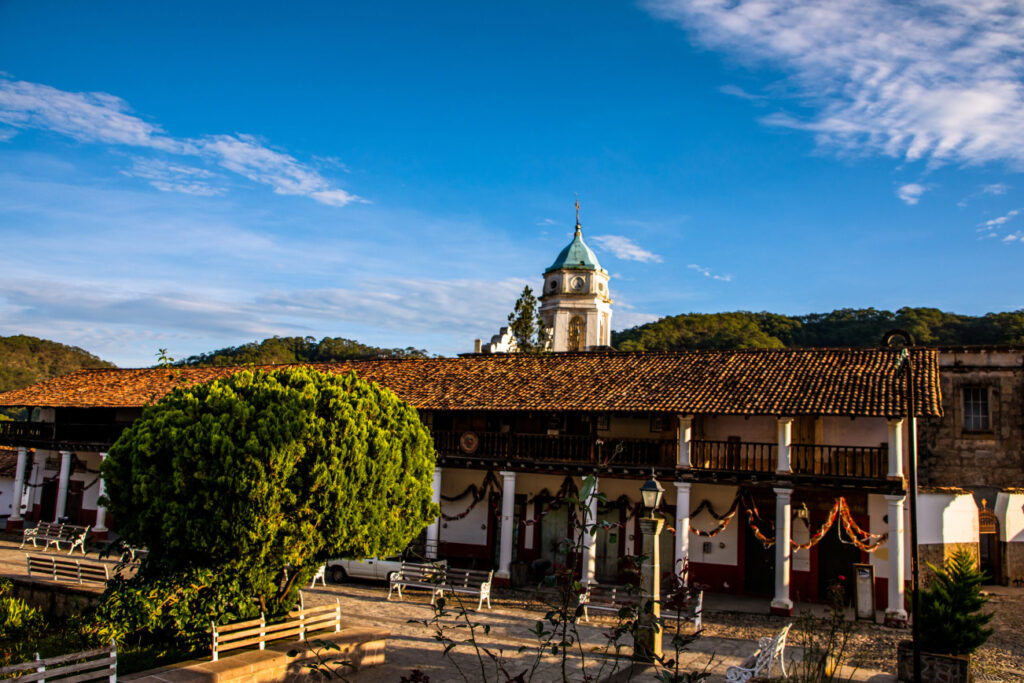 The next place is Talpa de Allende, a village with cobbled streets and brightly painted houses. Here visit the central church, which has bright purple bougainvilleas blooming on it. And the church itself is often a stopover for pilgrims.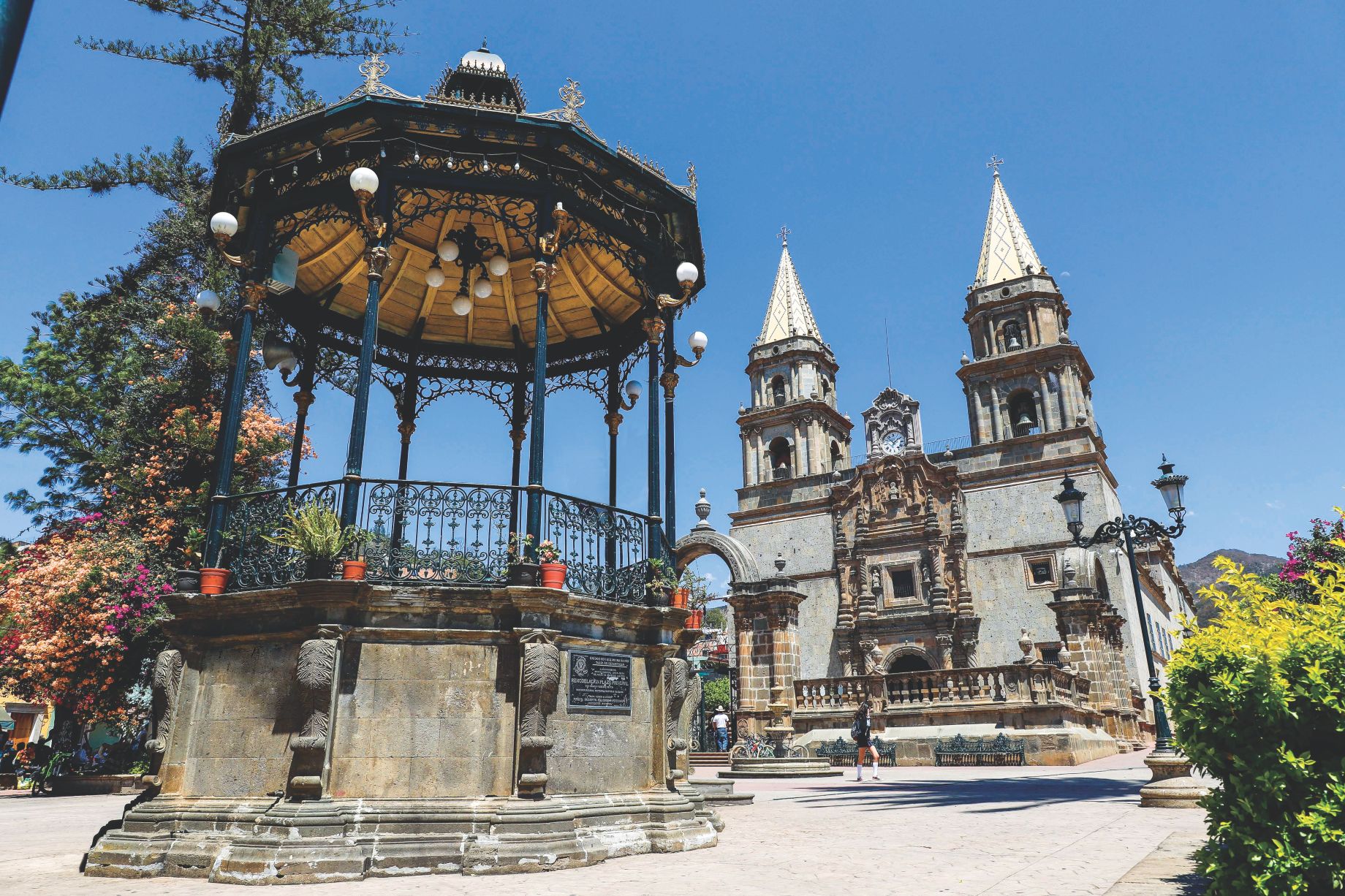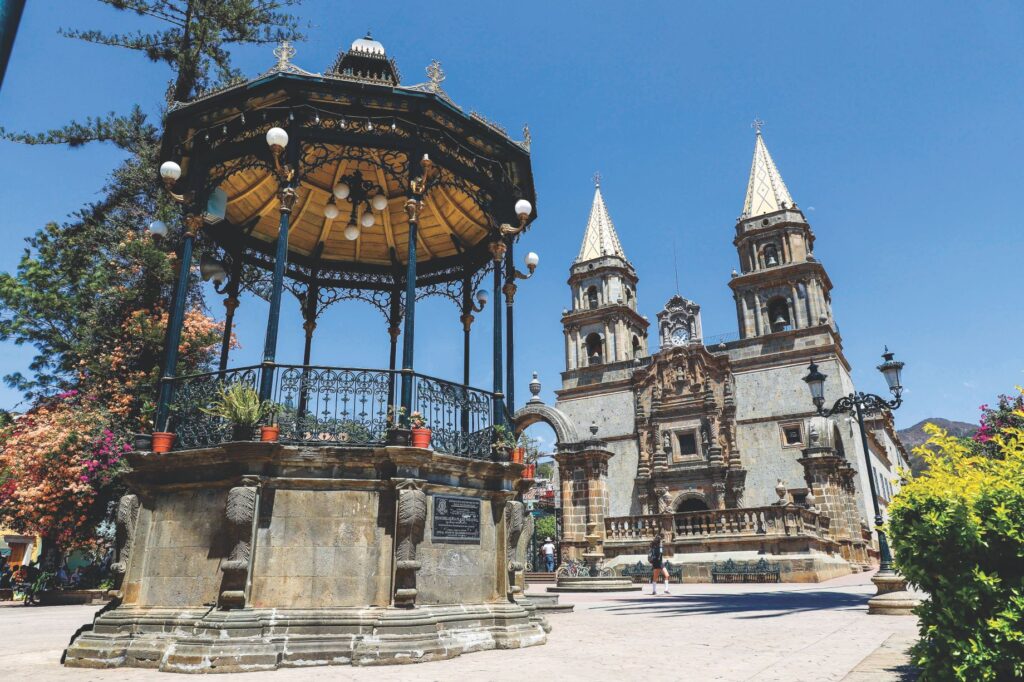 Finally, the third town is Mascota, which lies among the tall pines and oaks of the Sierra Madres. This mountain town is famous for its unfinished temple, the Incluso de la Preciosa Sangre.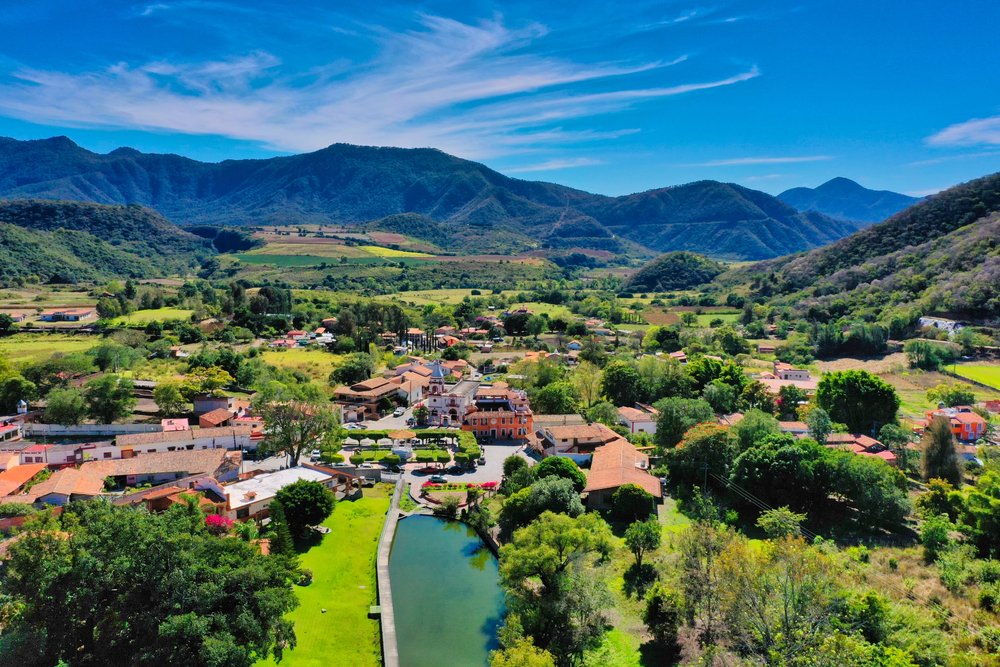 9.Go to Sayulita for a day:
Technically, Sayulita is not even in the state of Jalisco, but just across the border in Nayarit, but from Puerto Vallarta it is an easy day trip to this town. This bohemian surf town used to be quiet and more focused on backpackers and surfers. But today Sayulita offers tourists plenty of entertainment and abounds in small restaurants, boutiques, and art galleries.

After Sayulita, it is also worth a trip to the beach town next door, San Pancho.
This town gives a pretty good idea of what Sayulita was like before it became a tourist destination.

10.Take a zipline ride:
While most people come to Puerto Vallarta hoping to relax by the pool with a cocktail in hand, many tourists want at least a day of active adventure.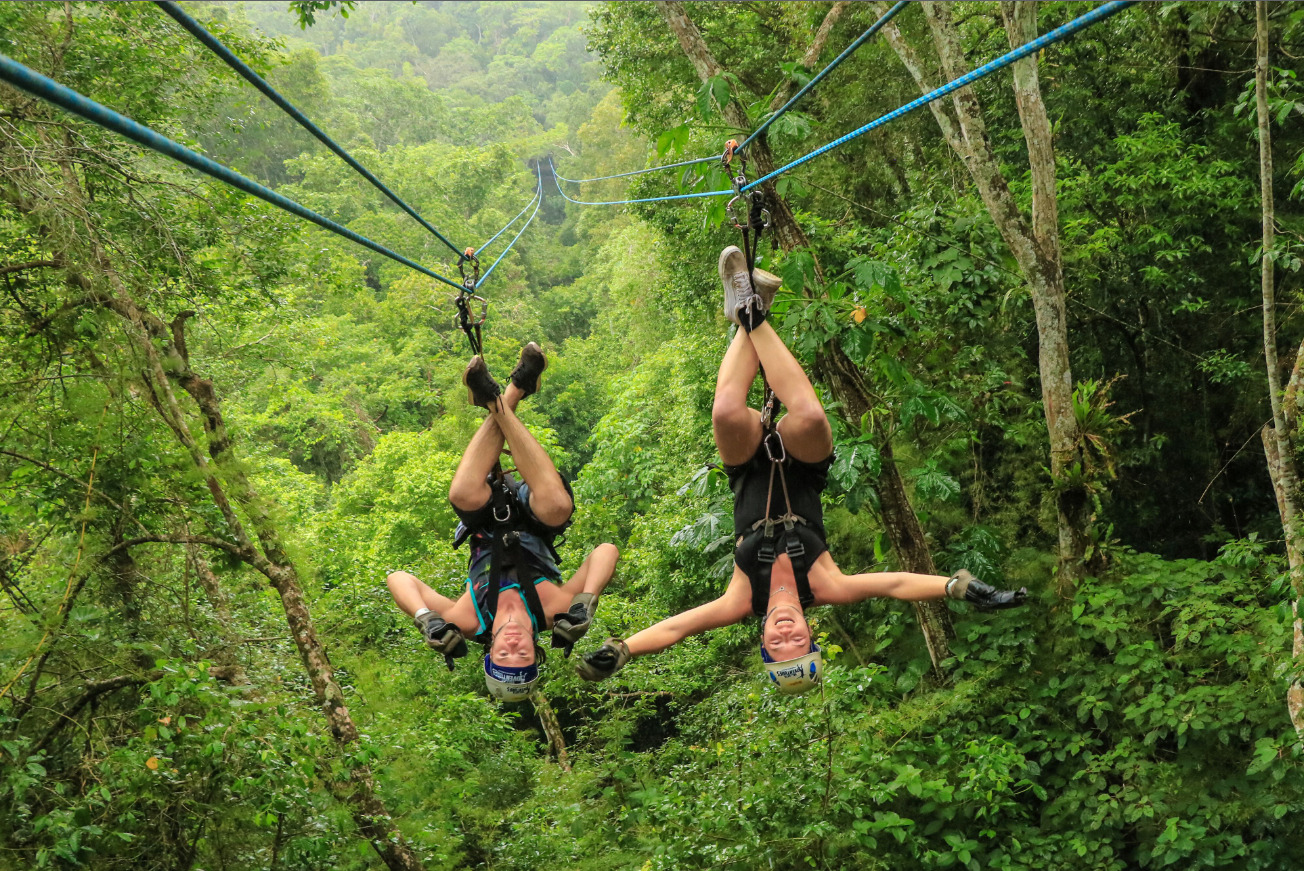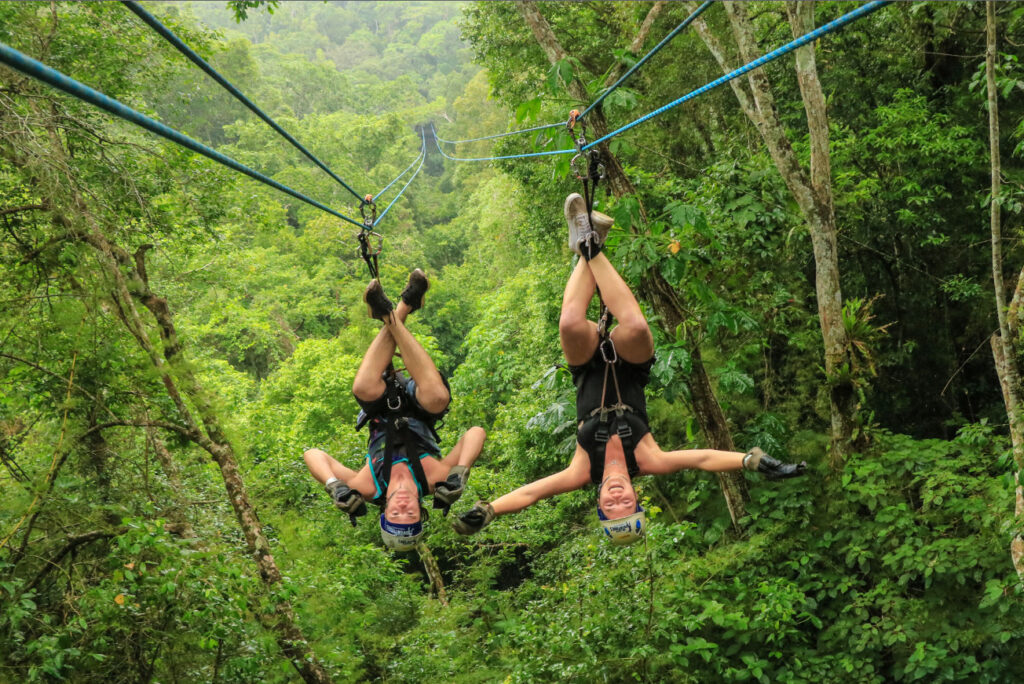 Many tour companies offer zipline as such an adventure. The tour might even look like this: first, you'll sail past Los Arcos in a speedboat and maybe even see dolphins and whales. Then enjoy a two-mile zipline ride through the jungle on the 15 longest, tallest and fastest ziplines in Puerto Vallarta. Afterward, you'll have lunch and even a tequila tasting, followed by a swim in the natural river pools. Then you'll go down the water slides with kayaks waiting for you, and visit the reserve to see monkeys, squirrel monkeys, toucans, iguanas and many other animals.