1.Sam Sharp Square
Unfortunately, slavery was prevalent in Jamaica some time ago. But the city was one of the centers of activism and rebellion that eventually led to the end of slavery on the island.
Sam Sharpe was an anti-slavery activist and a hero of the state. He was hanged for inciting rebellion, but just a week after his death, Britain began to look for ways to end slavery.
There are now monuments and a museum in downtown Montego Bay where you can learn the history of this famous man.
2.Rose Hall Mansion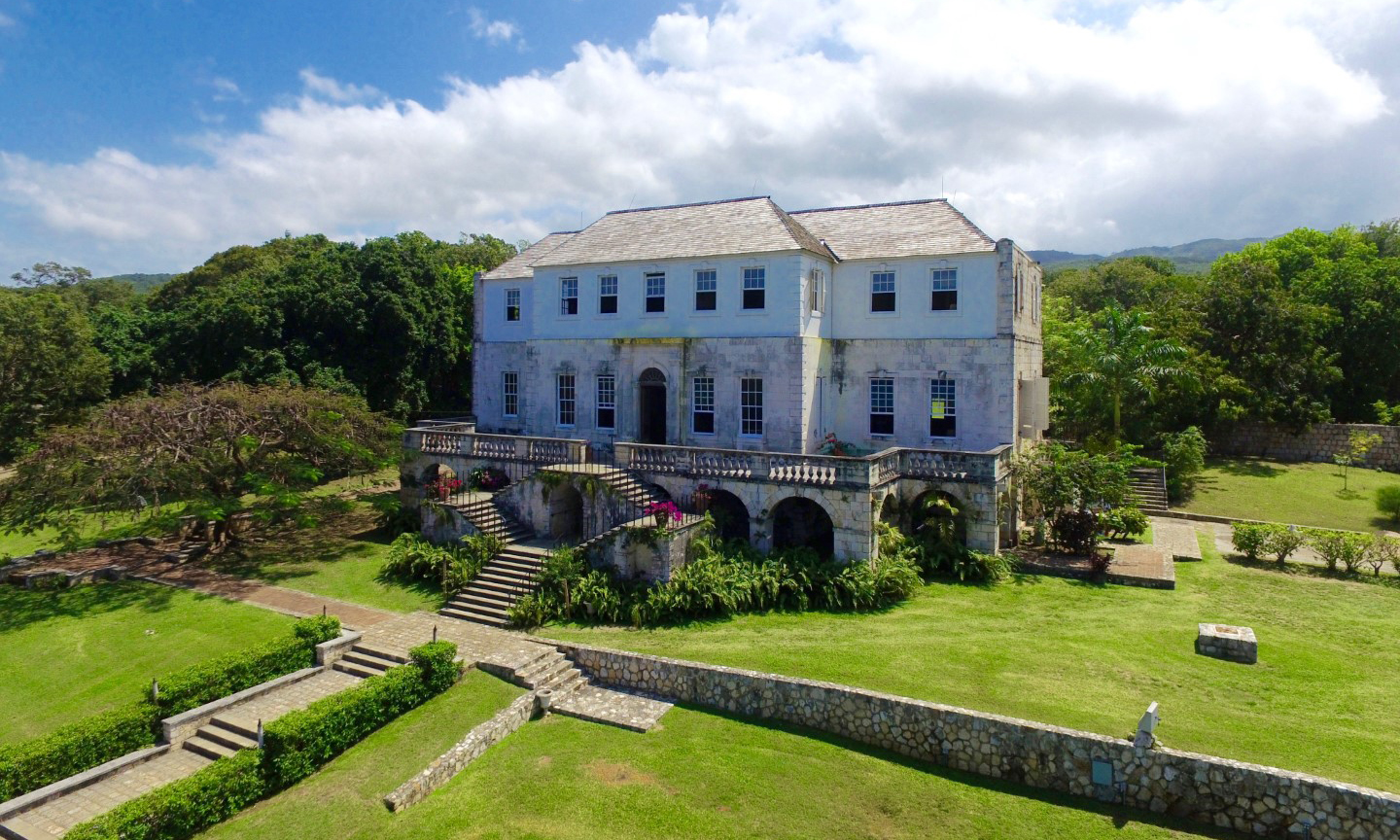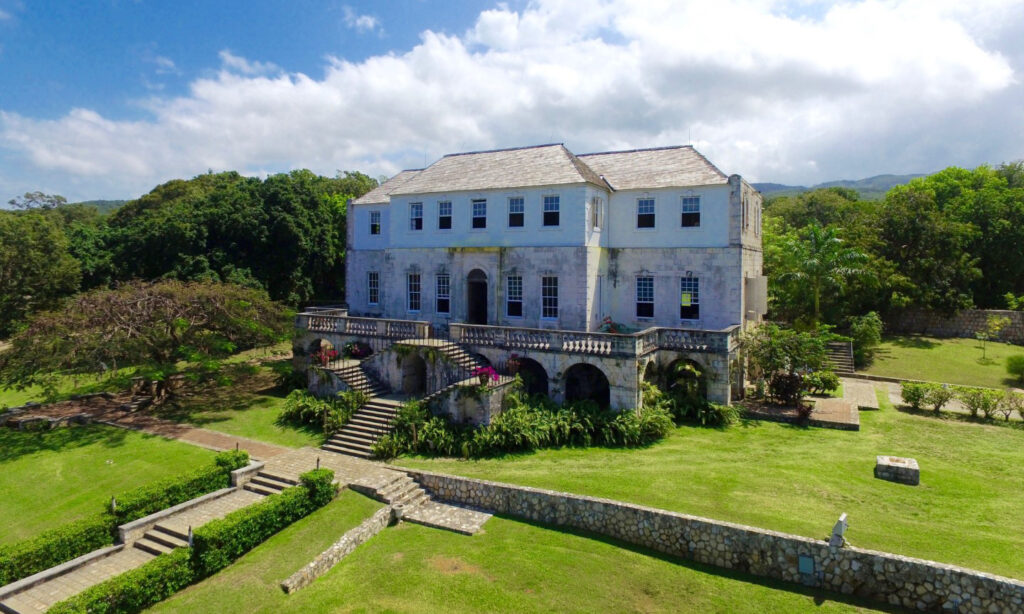 If you don't believe in ghosts at all, perhaps you'll change your mind about the spirit world after a night tour of Rose Hall Mansion. The guide will tell you about Annie Palmer, a former resident of the house who is now believed to haunt the plantation.
Today she is better known as «The White Witch of Rose Hall».
Sounds pretty creepy, doesn't it? However, if you don't feel strong enough to endure a haunted night tour, don't worry. During the day, you can also explore the Rose Hall Mansion for $18 per person (the night tour costs exactly the same). There are also two golf courses and a wedding pavilion on the grounds. And the mansion is only a 30-minute drive from downtown Montego Bay.
3.The Greenwood Great House Museum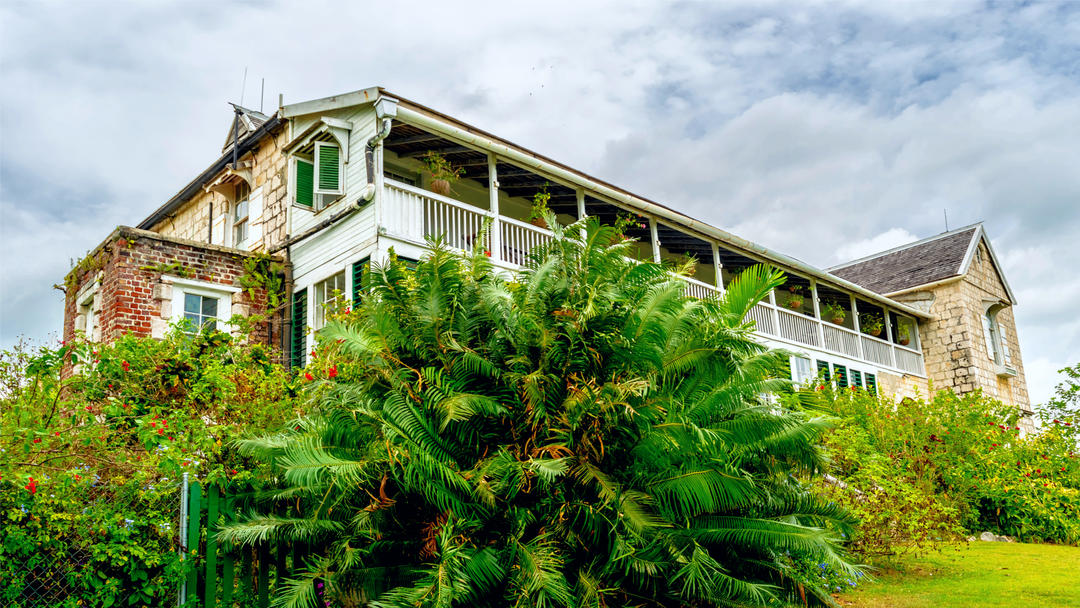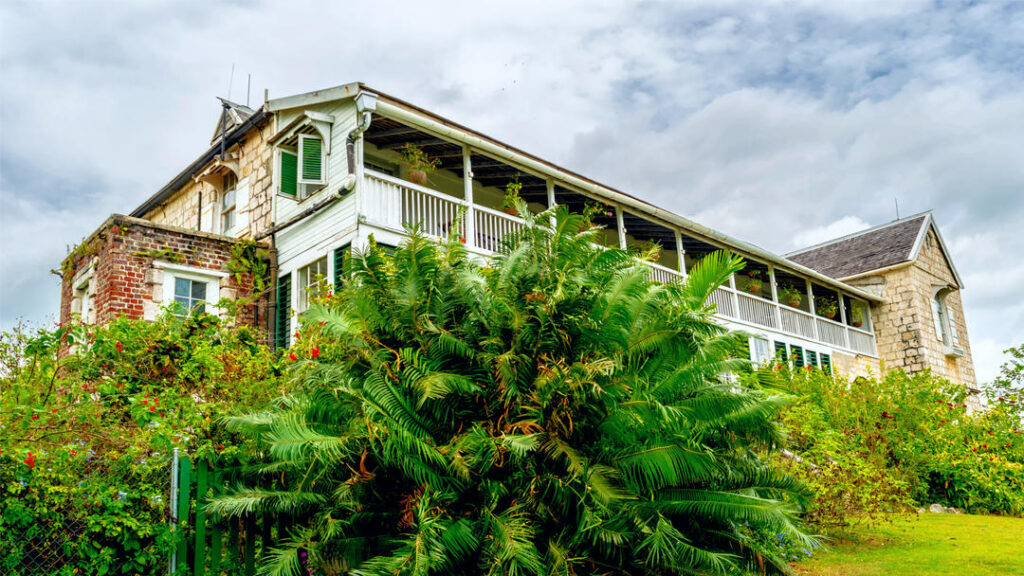 Continuing the theme of historic homes, Greenwood Great House is an incredible place to visit for anyone interested in history and literature. The wealthy Barrett family built this huge house back in 1780.
One of the family patriarchs, Edward Barrett, was the father of the famous Victorian poet Elizabeth Barrett Browning.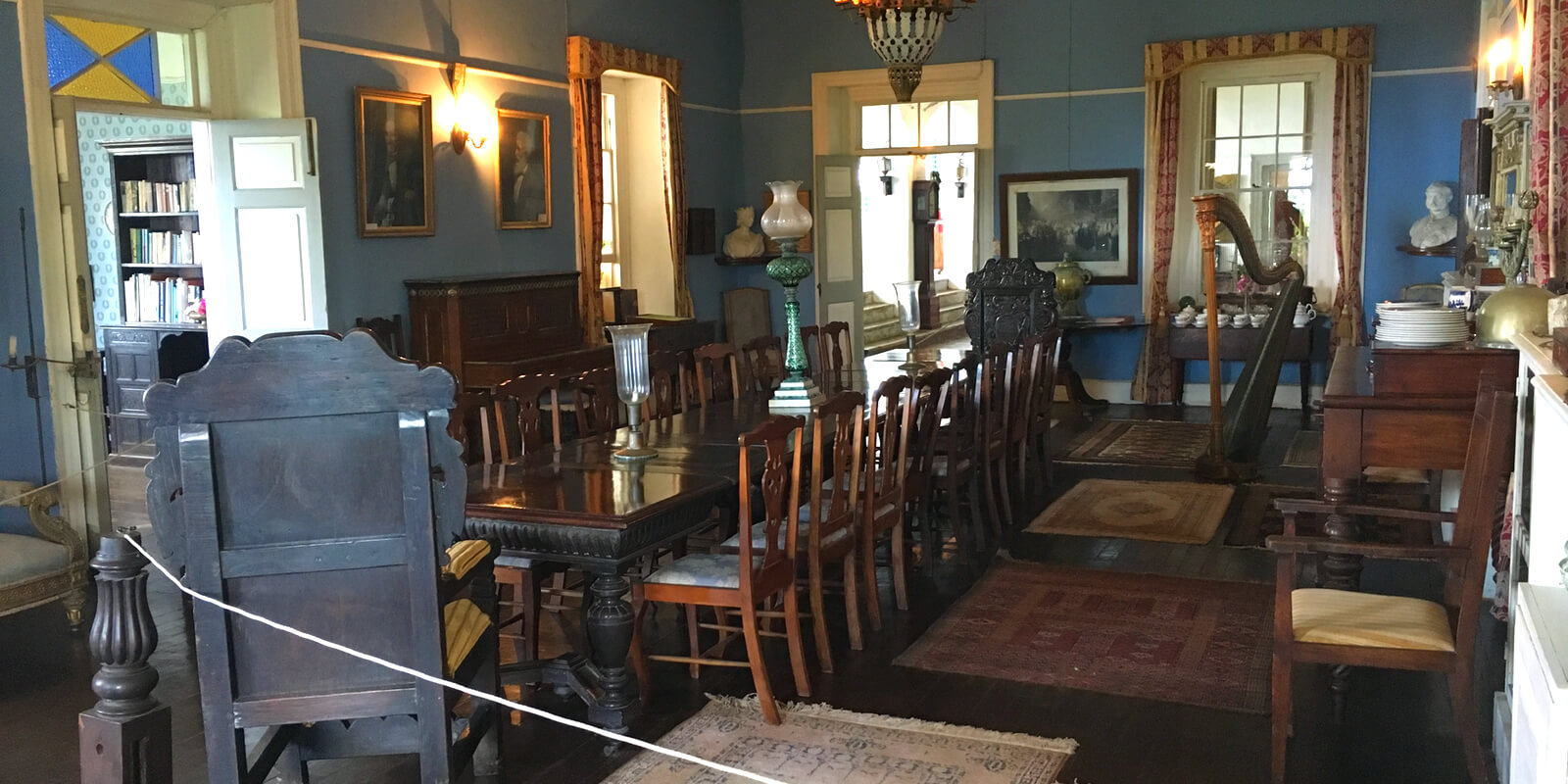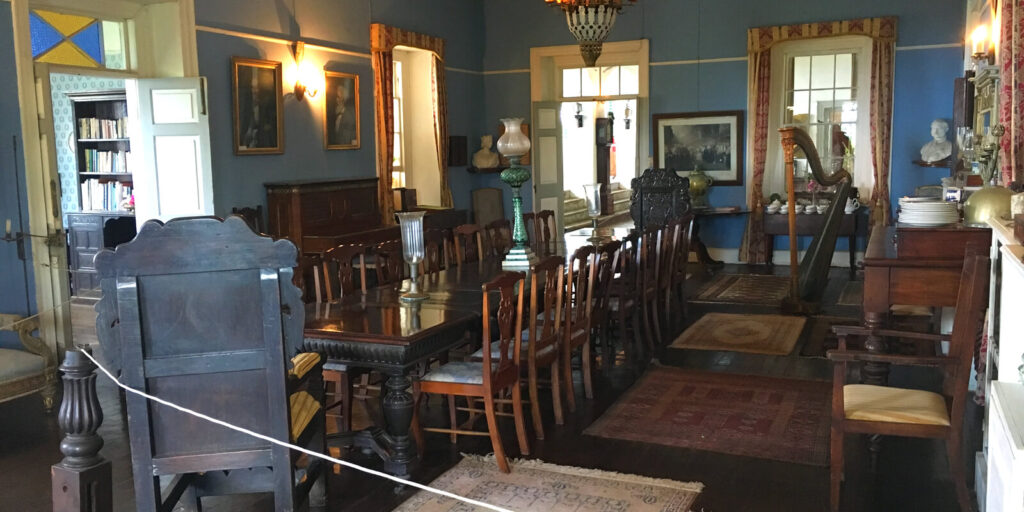 Despite a massive slave revolt in 1831, the mansion was not damaged in any way in that and subsequent years. Guides now take guests through the remarkably well-preserved rooms on a 45-minute tour.
Tickets are only $20 per person. You can visit the house museum any day of the week from 9 a.m. to 5 p.m. It is a 15-minute drive from downtown Montego Bay.
4.Beach Doctor's Cave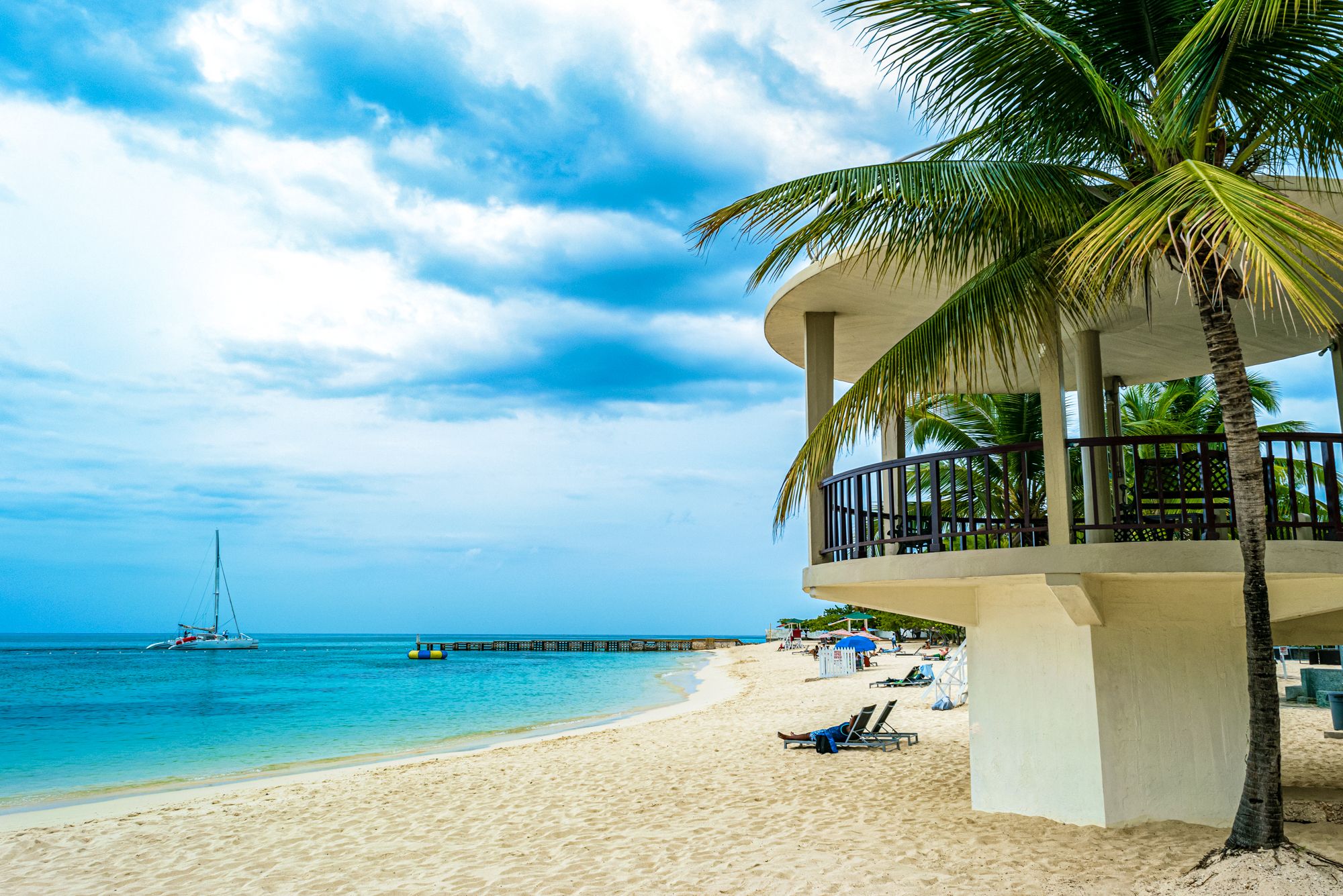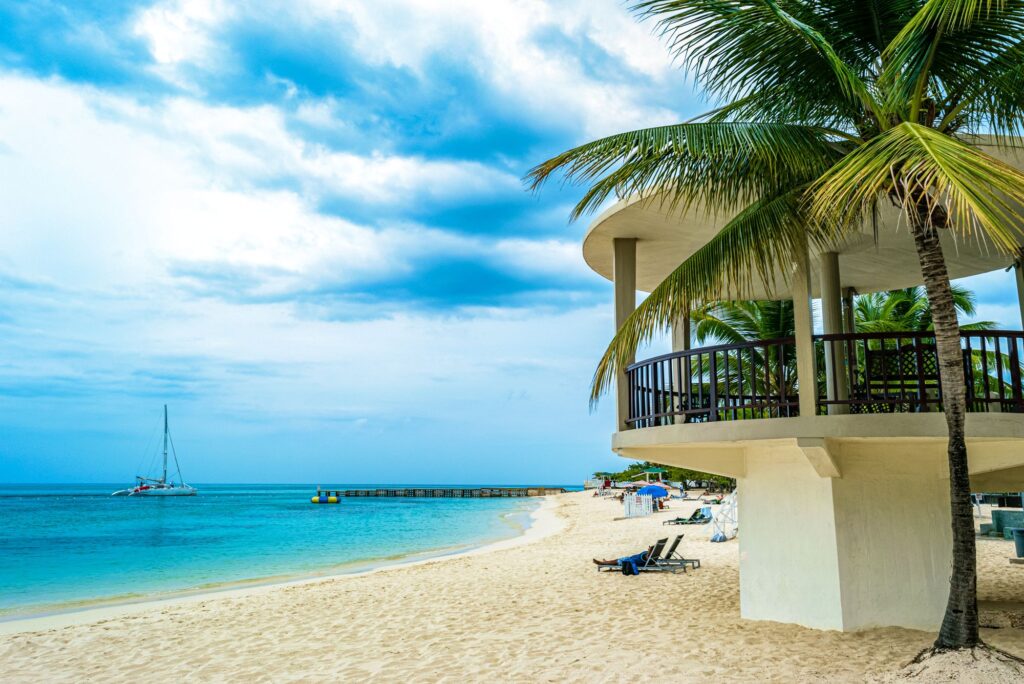 A vacation for almost every tourist in Montego Bay includes a trip to Doctor's Cave Beach. This is especially true for those staying outside the city's major all-inclusive resorts.
Doctor's Cave is often referred to as one of the best beaches in Montego Bay. Founded as a beach club in 1906, it was so named because it was founded by doctors who infiltrated the beach through a cave. And this famous beach started the tourist business in Montego Bay. Unfortunately, this cave collapsed during a hurricane.
Doctor's Cave Beach is open seven days a week from 8:30 a.m. to 5:30 p.m. and admission is $6. It is just a short drive from downtown Montego Bay.
Note, however, that it is always very crowded because of the arriving cruise ships.
5.Hip Strip neighborhood
Want more local color? Take a walk on the Hip Strip. Located next to Doctors Cave Beach, this popular tourist attraction is not hard to find. Walking along this lively street, located on Gloucester Avenue, is one of the most popular things to do in Montego Bay. Here you can enjoy local art galleries and talk to cheerful shopkeepers, all in a friendly and safe environment. Also be sure to grab a drink or to eat at one of the restaurants along this street.
6.Margaritaville Restaurant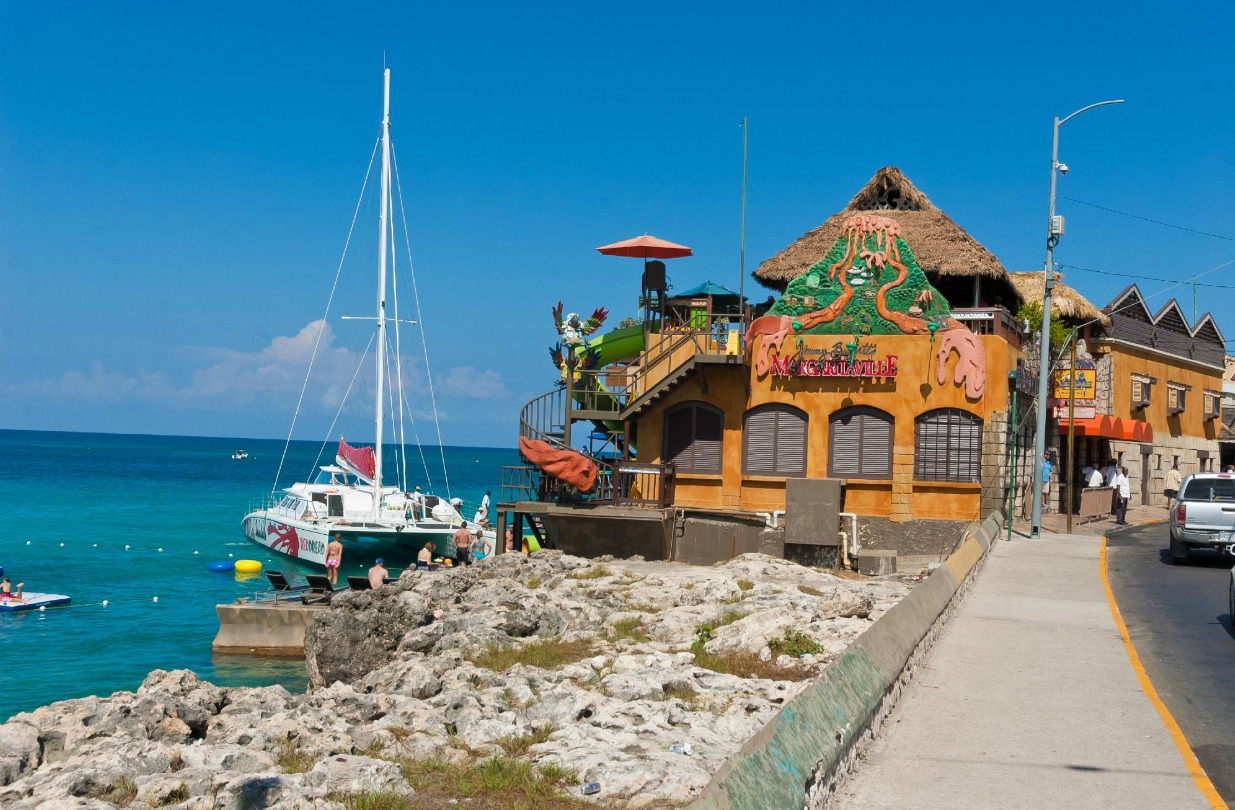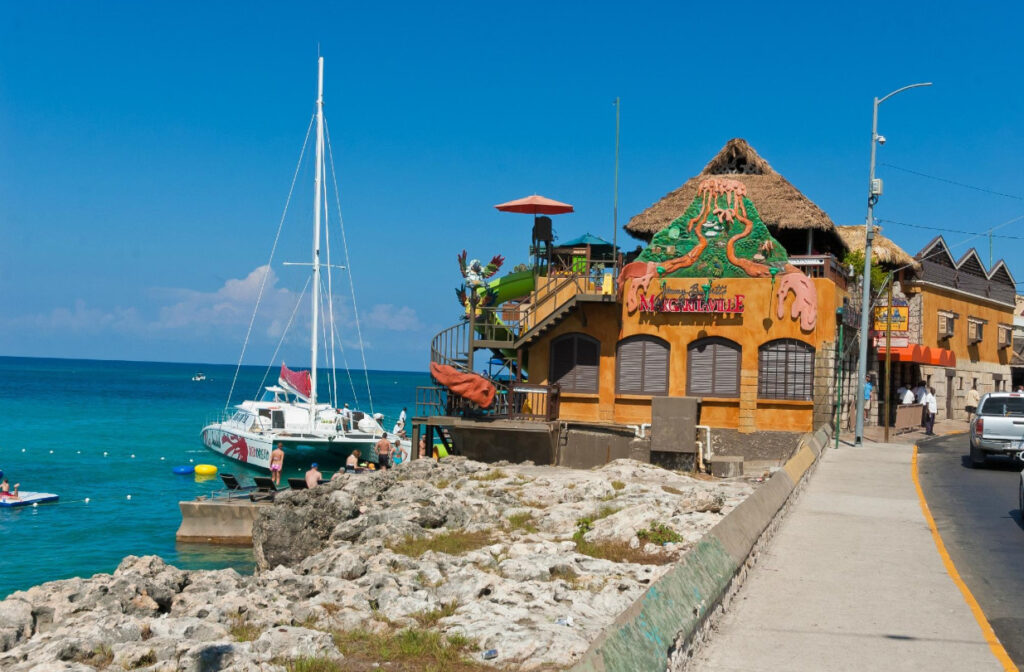 Speaking of the Hip Strip: There's Jimmy Buffett's Margaritaville, a popular Caribbean bar and eatery where you'll find cocktails and fun. Margaritaville in Jamaica even has water sports and playgrounds where adults can remember their childhood and have fun playing on slides and trampolines.
7.Zipline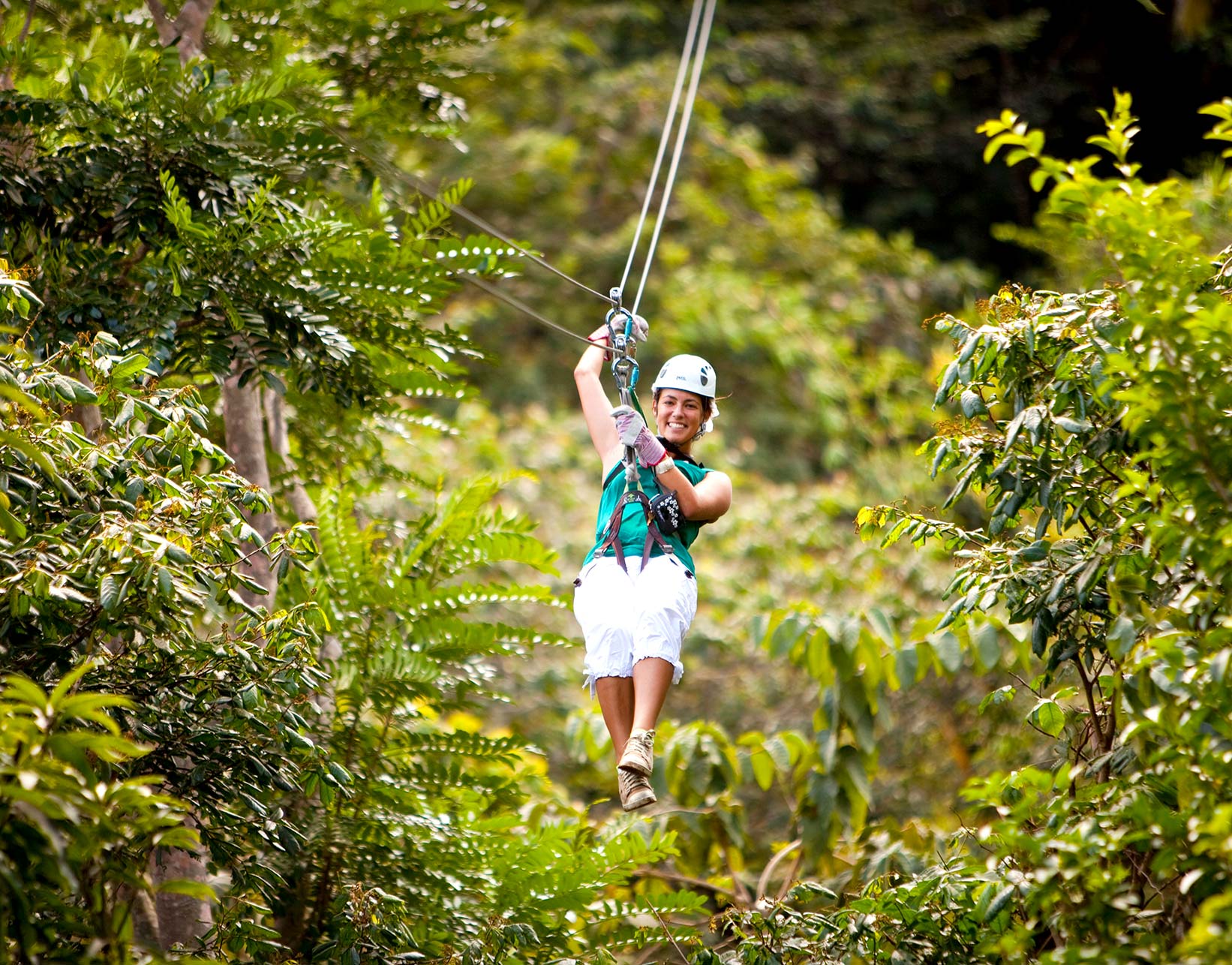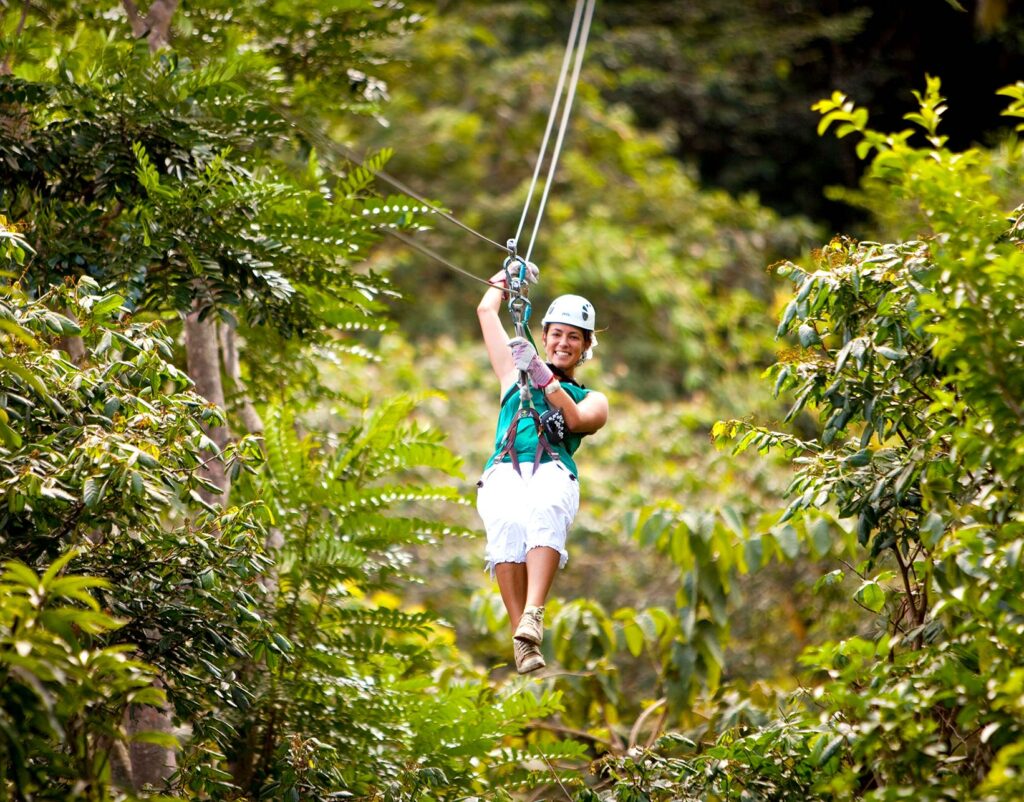 Many parts of Jamaica have ziplines and ropes courses. For example, a two-hour tour includes five «flights» over the river and trees, during which you also learn about the flora and fauna of the region.
Be prepared to climb ladders and stand on ledges, but don't worry, you will always be strapped to a safety harness.
8.Martha Brae River
One of the most unusual activities in Montego Bay is rafting down the Martha's Brae River.
One of the most unusual activities in Montego Bay is rafting down the Martha's Brae River.
Rafting down this incredible river has recently been ranked third on TripAdvisor's list of the top 10 activities in Montego Bay.
It's also an incredibly romantic trip not to be missed by any couple traveling in Jamaica.
The Martha's Brae River is about a 40-minute drive from downtown, but getting there is definitely worth all the effort. You can bring some food in advance to enjoy while your experienced guide slowly rides you among the lush Jamaican greenery. You can also try to steer the raft yourself under the supervision of your guide.
The tour usually includes a visit to Miss Martha's Grass Garden, small but charming, and Rafter's Rest, where you can find a gift store, bar and some photography.
9.Buggy safari through the dunes of Montego Bay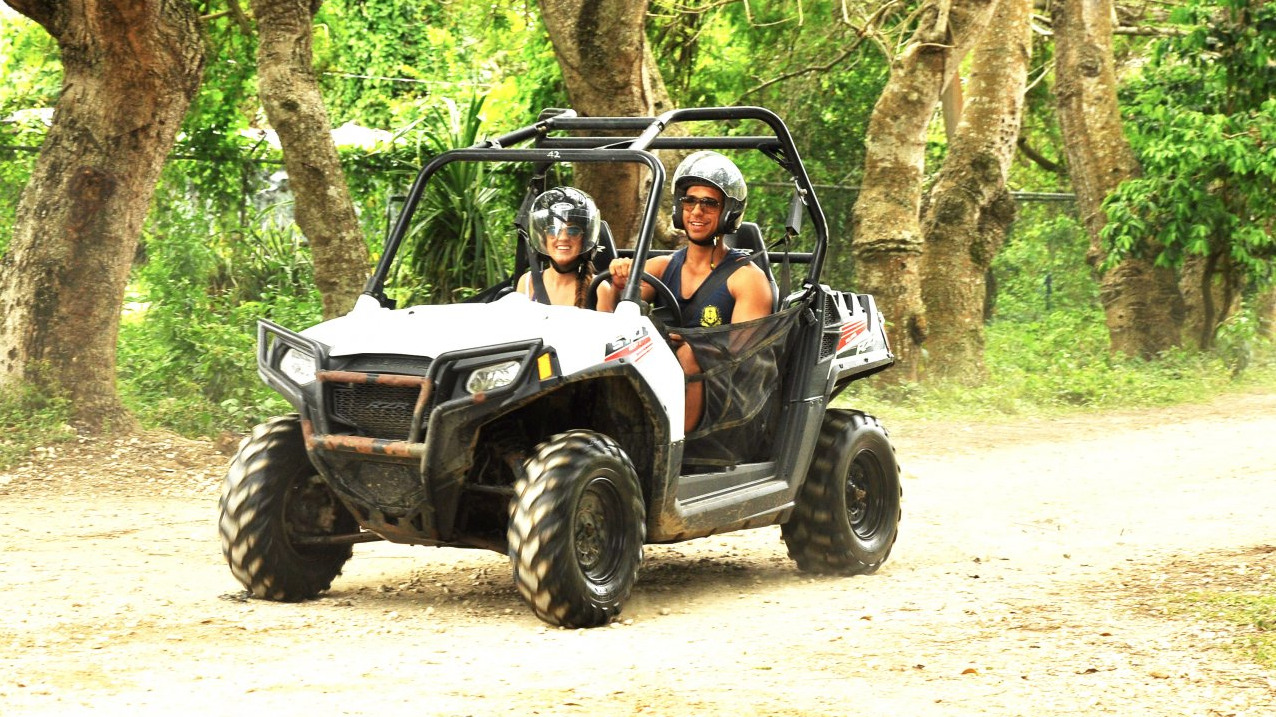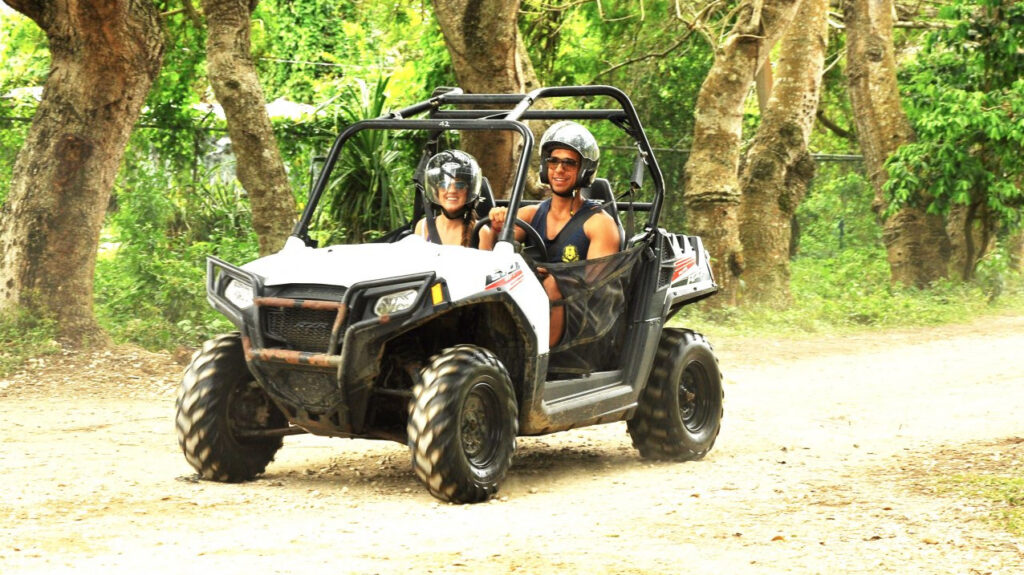 A buggy safari through the dunes will be an unforgettable memory for all visitors of the island. You can sit in the passenger seat while the driver drives the ATV through the scenic mountainous terrain and the unspoiled hills and plains of Montego Bay.
Tips before the trip:
Wear comfortable clothing and sneakers (sandals and flip-flops are not recommended).
Be sure to bring sunscreen and a valid driver's license (if you want to drive an ATV), as well as cash or a credit card to pay for photos, souvenirs and snacks.
Bring a change of clothes with you – you might get very wet and dirty during this adventure.
10.Observation deck
It may just be a short stop between other activities, but we highly recommend you visit the Hi-Lites in Montego Bay. It's mostly a gift store for tourists, but Hi-Lites also has a rooftop restaurant with Indian food and a stunning view of the island, and for thrill-seekers, the Montego Bay Airport.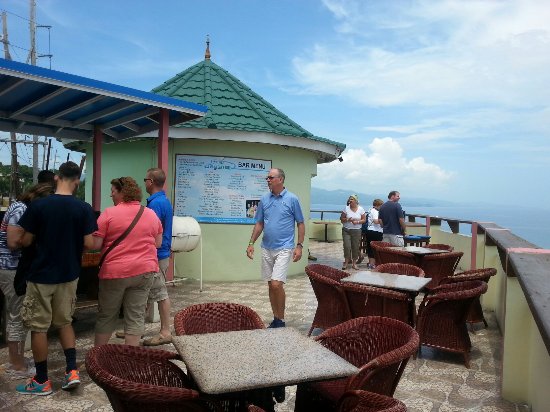 If you get a chance, be sure to visit this place for a beer and a beautiful view.
11.«Glistening» Waters
One of the most amazing places in Montego Bay is the Sparkling Waters, located about an hour east of the city, in Falmouth.
To visit the Sparkling Waters you will need to come to Luminescent Lagoon at night. This is where the Martha's Brae River flows into the Caribbean Sea. Thanks to a mixture of freshwater and marine microorganisms, the water responds to boat or human movement and glows bright blue. It is one of only four places on the planet where such a miracle occurs, and the only place where the phenomenon can be observed year-round.
Most hotels in Montego Bay arrange evening excursions to the sparkling waters. Alternatively, you can hire a cab to drive yourself directly to and from the site.
12.World-class golf courses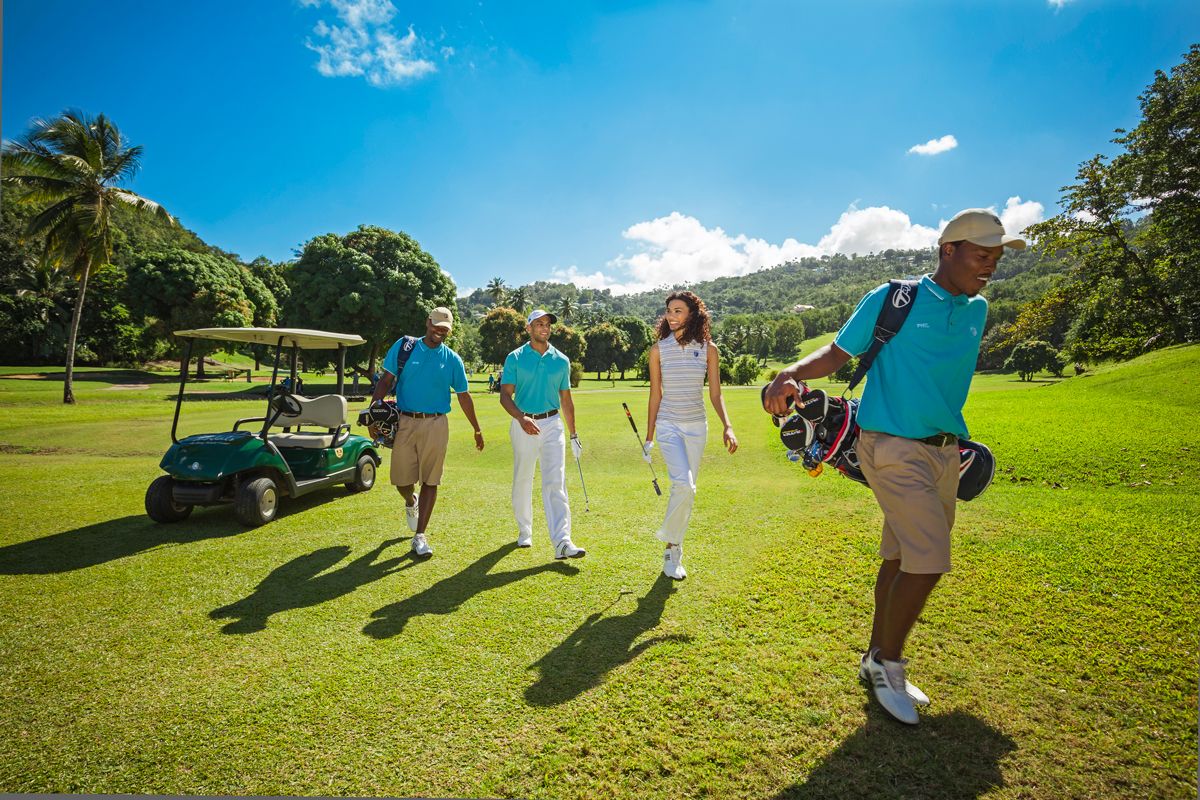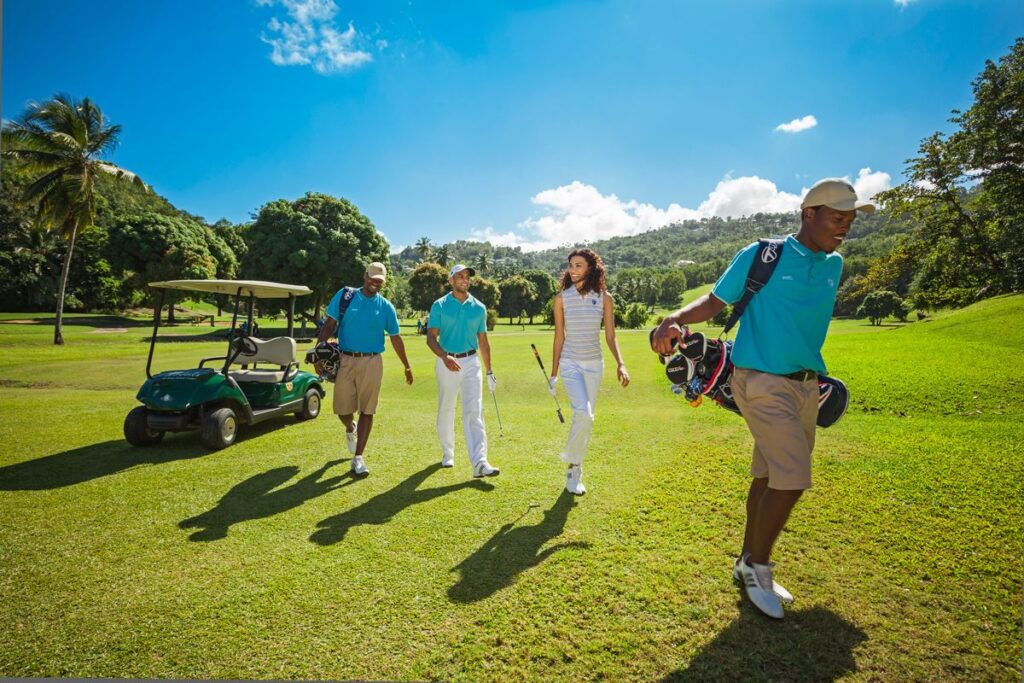 As the island's first tourist area, Montego Bay was also the first area in Jamaica to start building golf courses (although the oldest golf course in the Western Hemisphere is actually in Mandeville, also in Jamaica).
The Montego Bay area has many options for this sport. Many golf courses offer not only great playing conditions, but also stunning ocean views and great food. In Jamaica, golf is available year-round, and some resorts in town offer all-inclusive packages and day trips to play golf.
13.Ahhh…Ras Natango Gallery & Garden
On an elevated site overlooking the city of Montego Bay there is an art gallery of local artists who not only exhibit their work, but also draw inspiration from this beautiful place surrounded by nature. Ahhh…Ras Natango also develops talent by offering painting lessons, with you taking your work and them providing all the materials.
There are also guided tours of the garden, which resembles a fantasy world and is an example of organic plant cultivation. Walking through the gardens, you can take pictures of various plants and numerous birds that have made this place their home. And in the gift store you can buy souvenirs and handicrafts, such as painted cushion covers or small bags.
14.Brako Stables

Another place that is outside of Montego Bay, but a must-see, is the converted caretaker's house, which has become the Bracco Manor next door to Trelawney Parish.
Extolling a healthy lifestyle, they offer very active and fun activities such as (as the name implies) horseback riding. However, other activities such as biking, rafting, kayaking and river riding are also available here. So if you want a day full of adventure, and to do some sport, grab your swimsuit and comfortable shoes and head to the Braco Stables.
15.Croydon Plantations
At the foot of the Catadoupe Mountains there are Croydon Plantations, where you can sample some of Jamaica's local products. While you enjoy the view of the mountains and countryside, you will be invited to taste citrus fruits, sugar cane and coffee, and learn about the process and secrets used by local farmers to grow these products. And if all these goodies weren't enough for you, the tour ends with a grilled lunch served with Blue Mountain coffee.
16.Dolphin Cove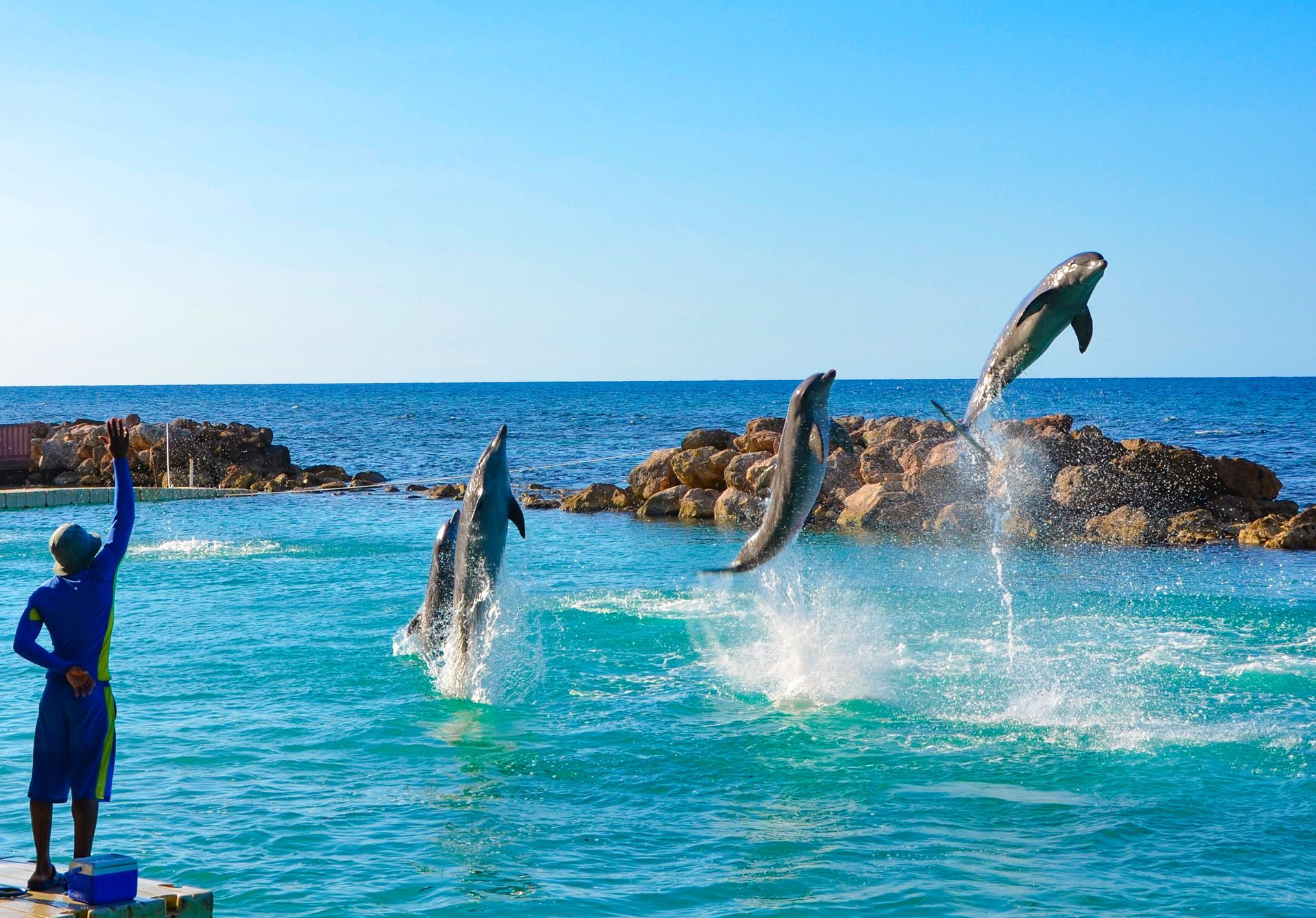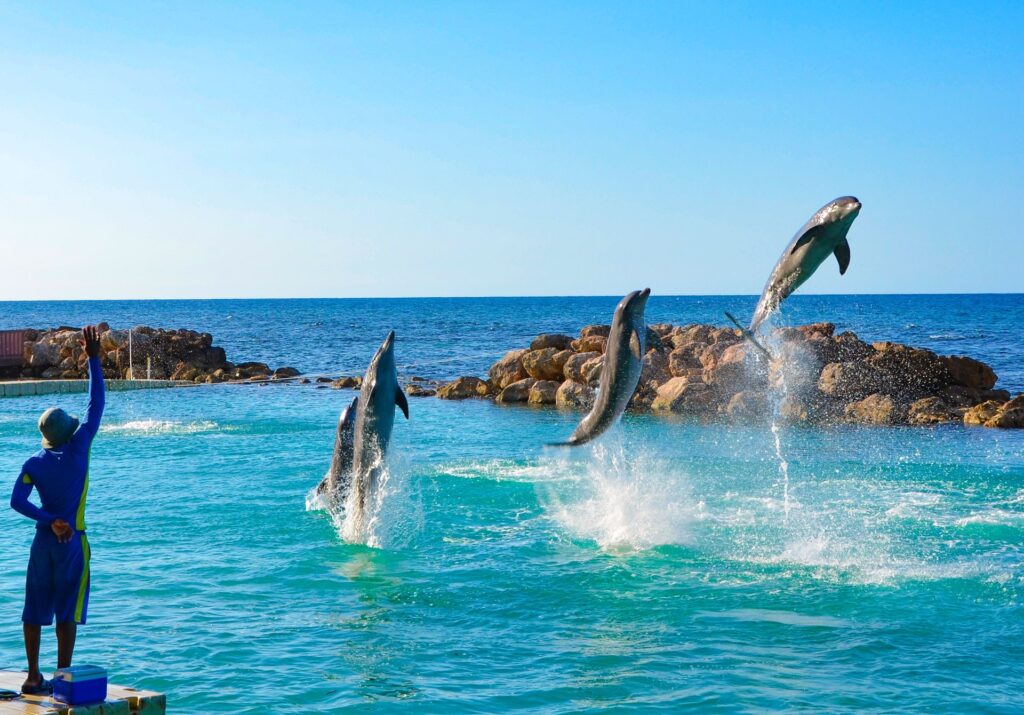 Here you can fulfill your dream of swimming with dolphins on a tropical island, but you will also have the chance to interact with other animals such as stingrays and camels. On the beach, you can also play various games and win prizes and walk along the jungle trail which introduces you to flora and fauna such as exotic birds, snakes, iguanas and native plants. And why not stay here for the day when delicious food is also served locally? So come for the dolphins, but stay for much more.
17.Rockland Bird Sanctuary
The Rockland Bird Sanctuary gives new meaning to birdwatching and getting out of your comfort zone.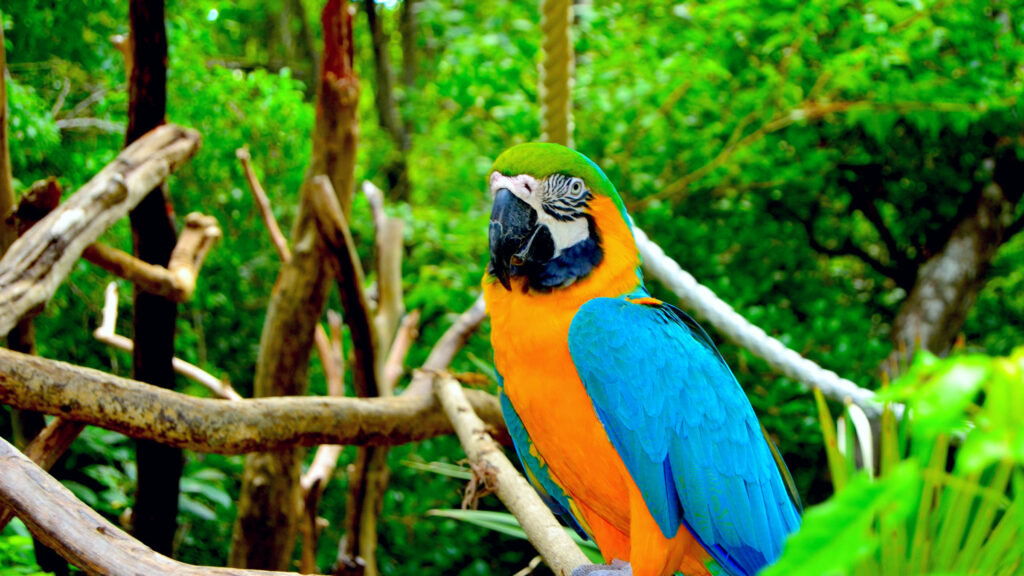 You might think birdwatching is a constant wait and a test of patience, but here it's just the opposite – the birds are waiting for you. And as soon as you are given a bottle of sugar water to feed them, the colorful birds will flock to your hands. The only caveat is that you still have to sit in silence and wait for a while so as not to scare the birds and build trust with them.
18.Main Street Rose Hall Shopping Center
Also known as Main Street Jamaica, this is the main shopping center and one of the best places to shop on the entire island. Here you can find everything you could possibly need: gifts, bags, clothes, furniture, accessories, local handicrafts or anything else. And after shopping, you can grab a bite to eat at a gourmet restaurant, a chain of fast food restaurants, or enjoy a drink at a cafe.
There is a perfect mix of luxury stores, retail stores, luxury brands, specialty boutiques and numerous restaurants.
19.Aquasol Beach Park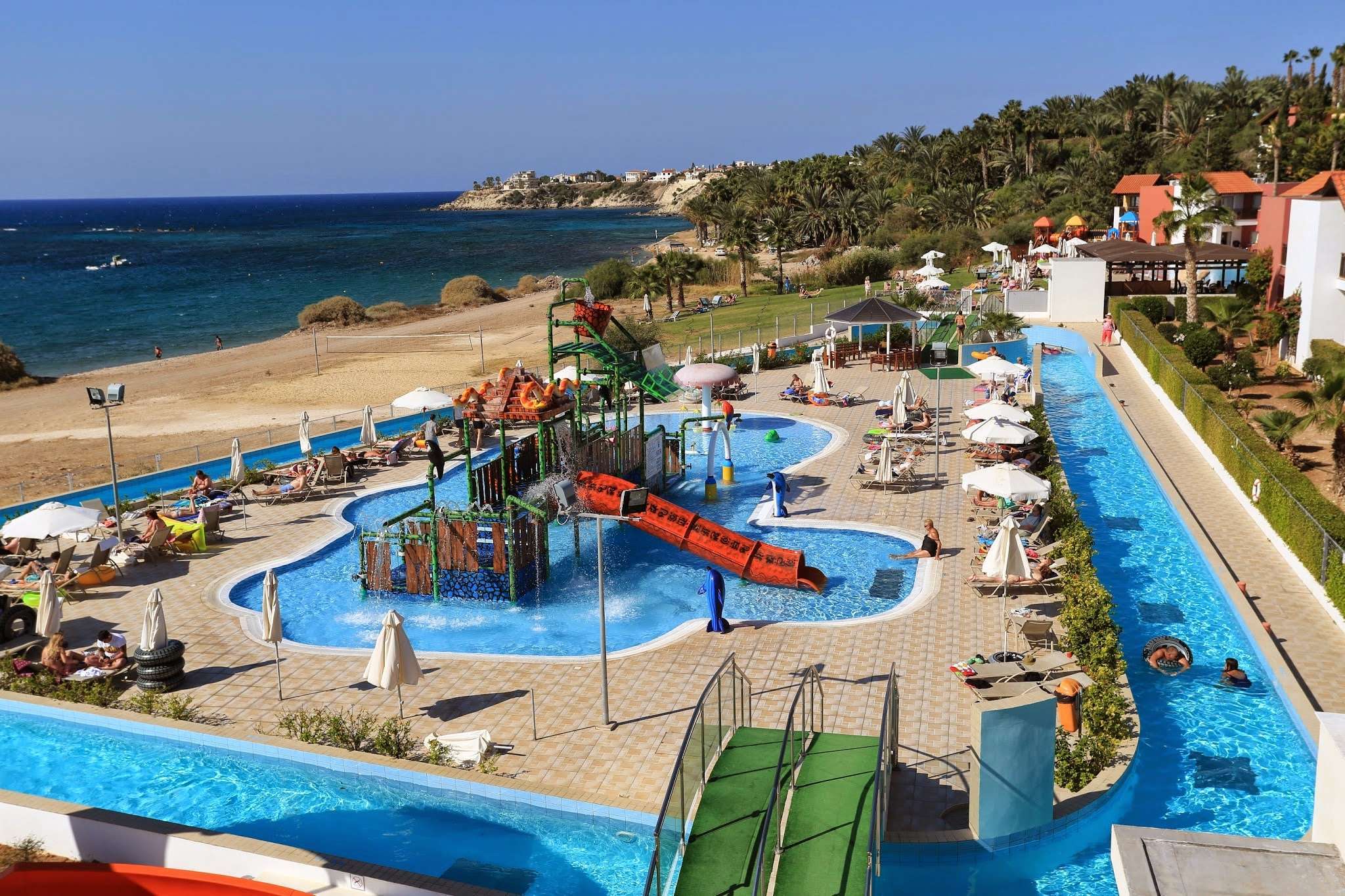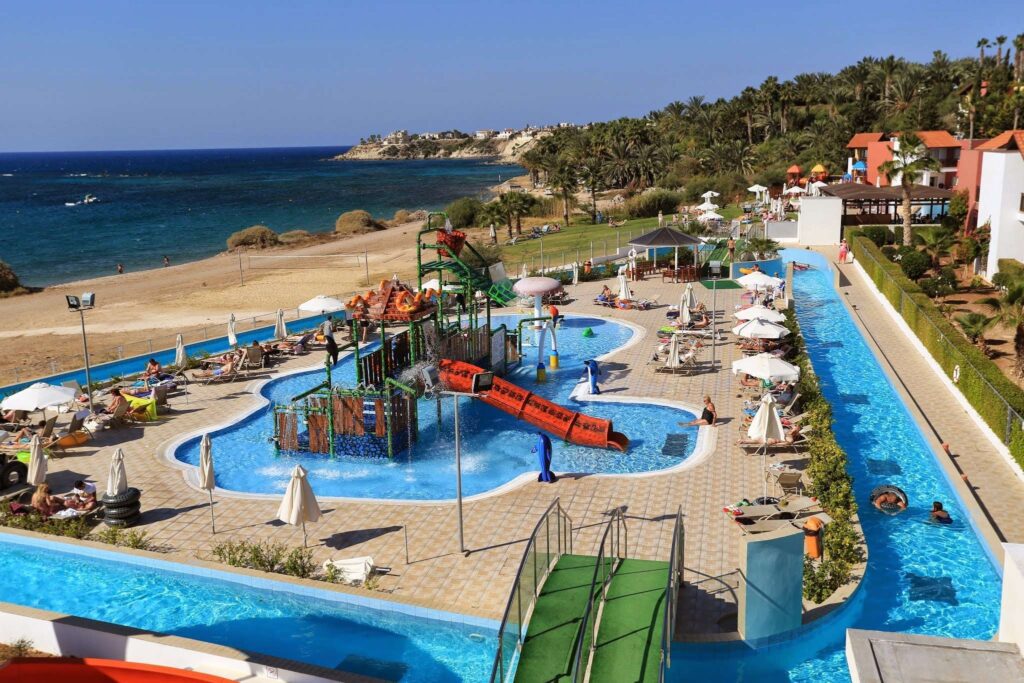 Aquasol Beach Park is a shoreline water park that offers plenty of opportunities for fun, both on the sand and in the water.
It boasts endless possibilities for activities you can do with your family. Kids here will have fun splashing around in the water under the watchful eye of lifeguards or on the beach in the large playground. Adults can enjoy activities such as parasailing, glass bottom boat rides, water skiing, water trampolining, snorkeling, scuba diving, banana boat rides, kayaking and more.
And Aquasol Beach Park also has a tennis court and a restaurant that serves kid-friendly foo.
This beach is easy to get to, as it's just a short walk from downtown Montego Bay.
20.Montego Bay Yacht Club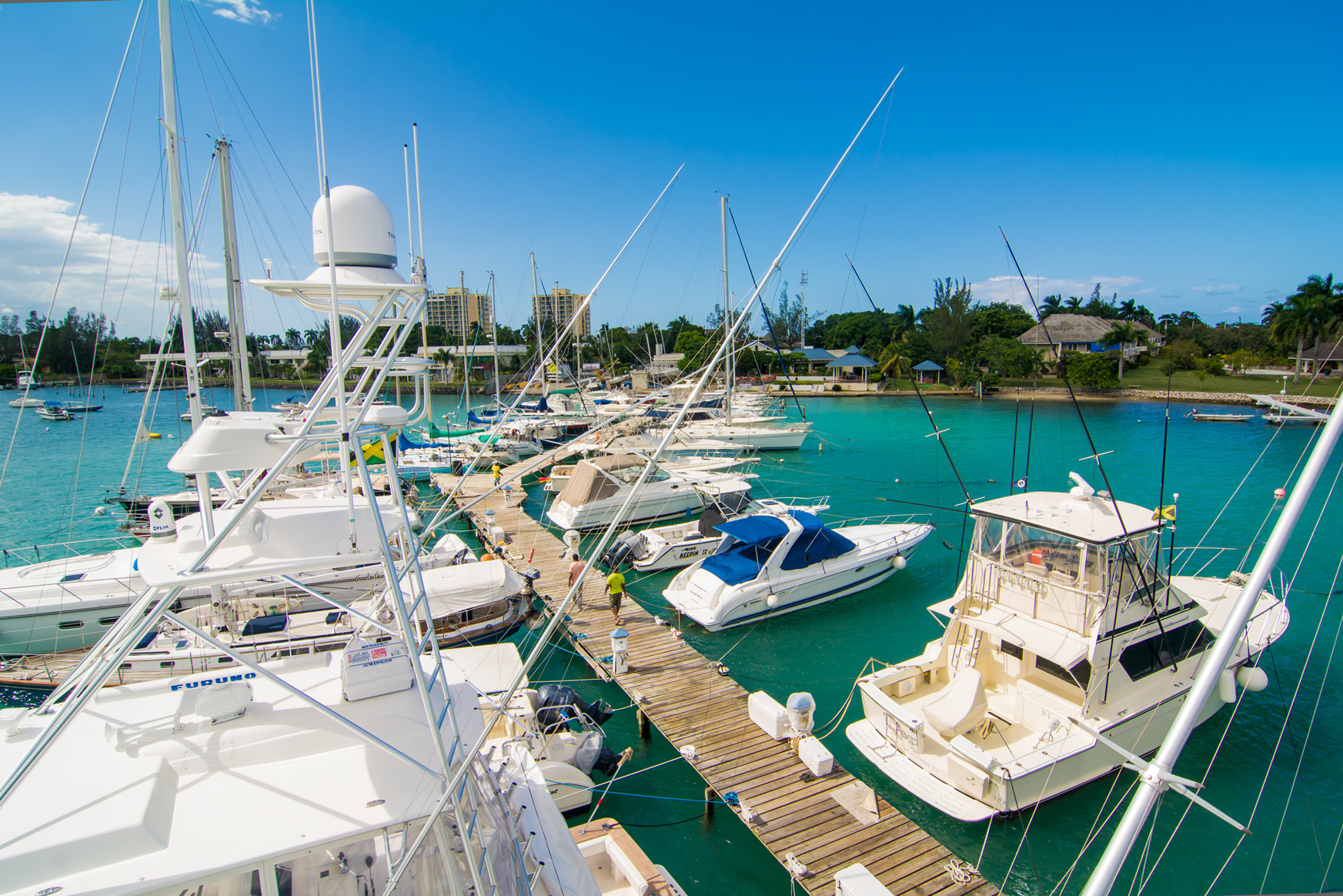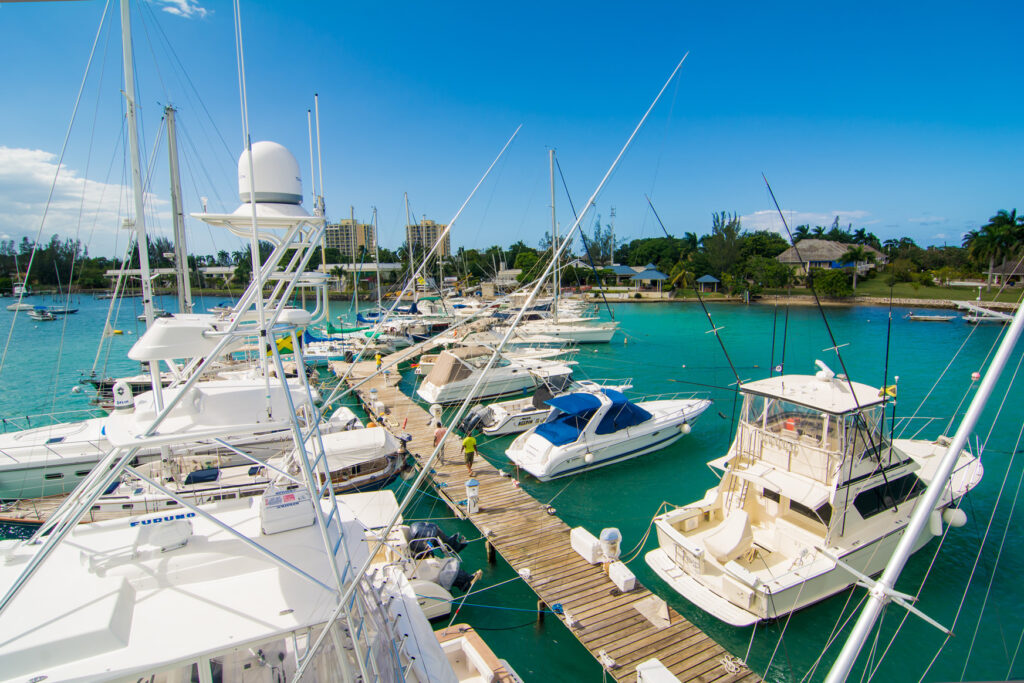 The Montego Bay Yacht Club is a marina with restaurants, stores, boat services and more. From here you can head out to sea and take a break from the concrete buildings and enjoy the fresh breeze and panoramic views of the azure sea.
At the Montego Bay Yacht Club, you and your friends can rent yachts and go on relaxing cruises or fishing trips. Or eat at restaurants serving fresh seafood or learn how to sail.
21.Tropical Bliss Beach
Tropical Bliss Beach is a well-kept, expansive shoreline with fine soft sand, crystal clear water, picnic areas, lifeguard stations and many other amenities.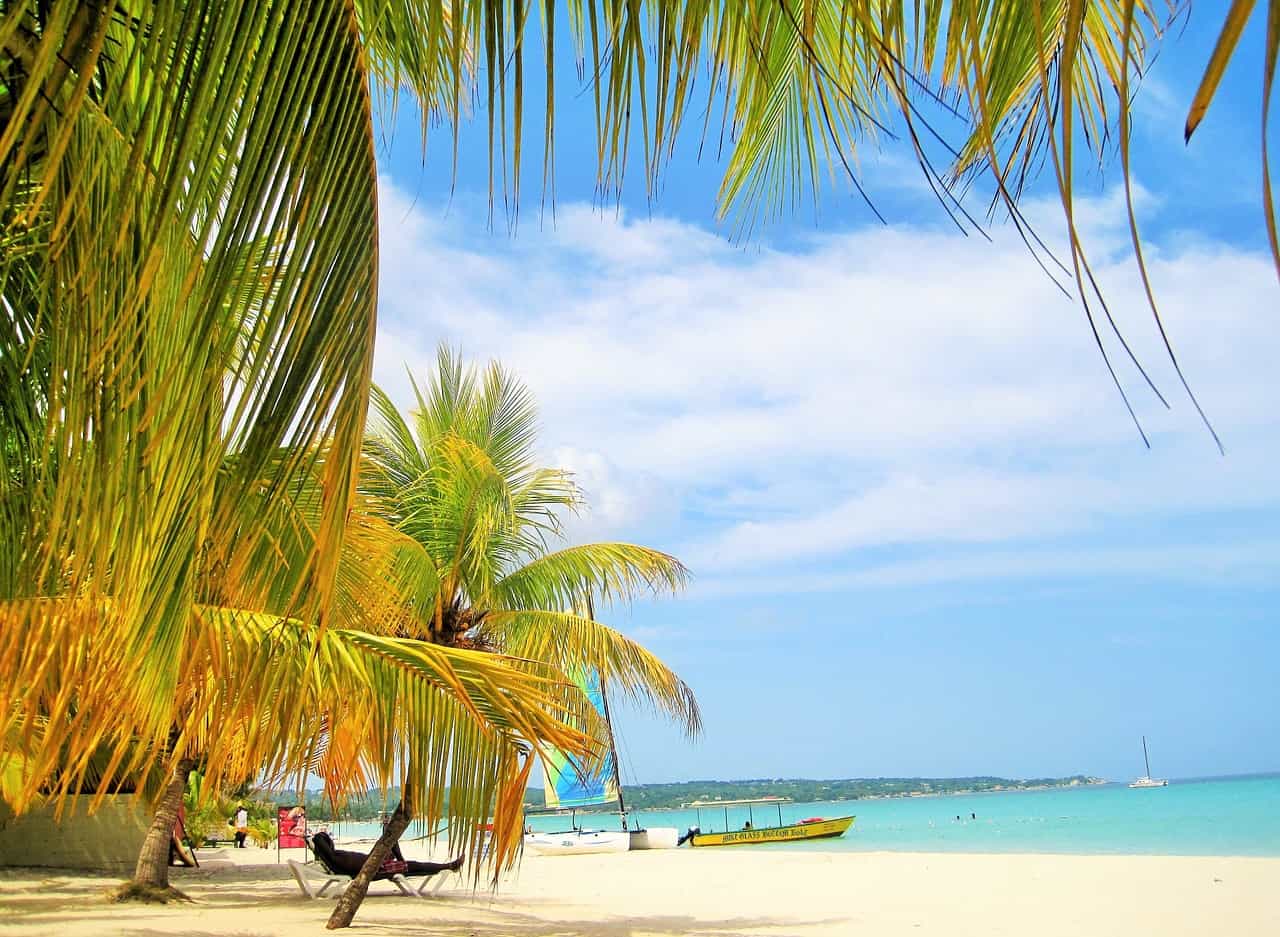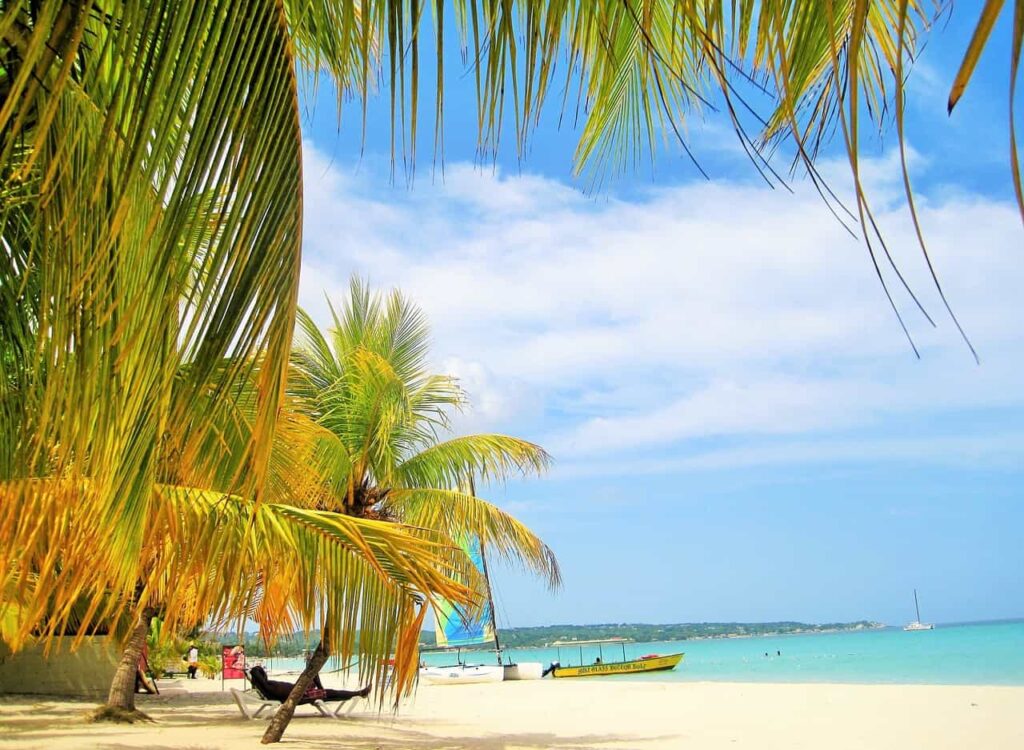 For five dollars, it's the perfect vacation for the whole family. No matter what age your loved ones are, any family member will find plenty to do at this beach. You can sunbathe on a lounger, rent a shade house while enjoying the ocean view, build sand castles with your kids, drink tropical drinks at the beach bar, swim in the cool water, eat delicious freshly caught seafood and so on.
There are also many vendors here, and while lounging on a chaise lounge, you can buy handmade souvenirs from the locals, such as jewelry, artwork, and more.
22.Whitter Village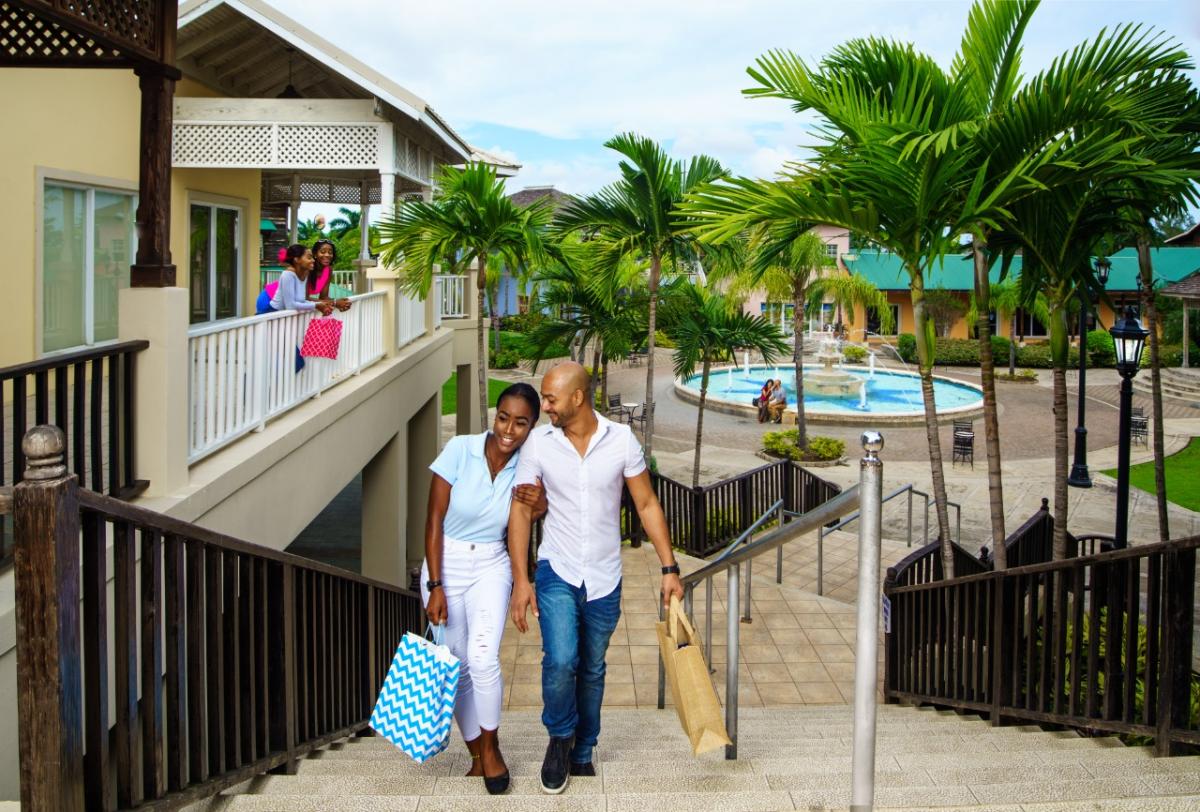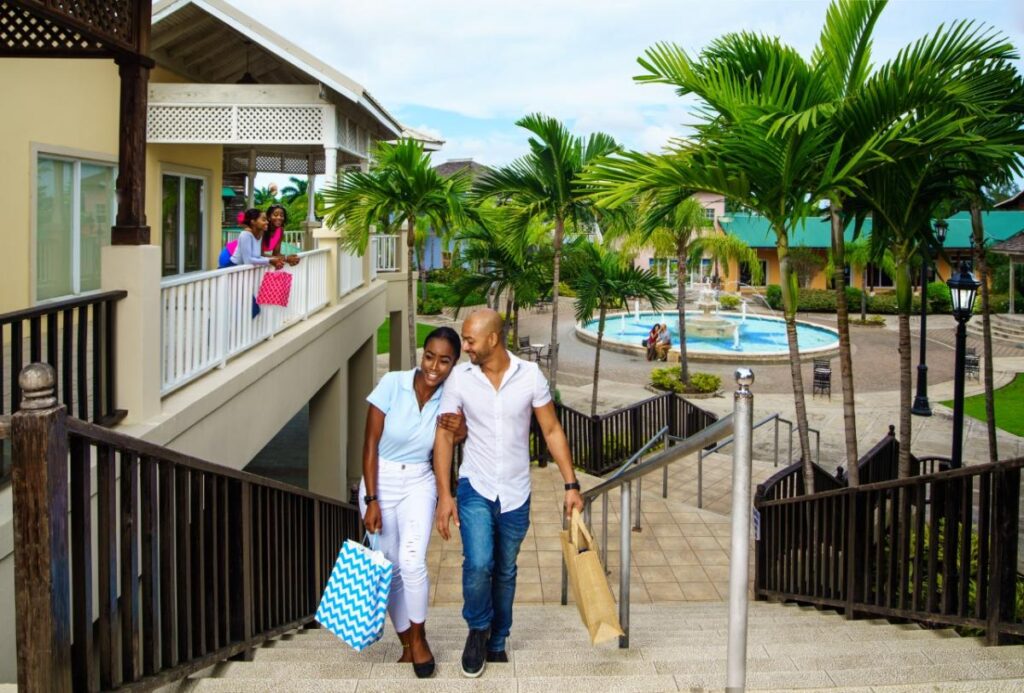 Whitter Village is an elegant mall with an outdoor dining area shaded by umbrellas and a stage for concerts and events.
It's also one of the few traditional Jamaican shopping centers that is outdoors. Here you can successfully de-stress with shopping and also shop for souvenirs for family and friends who have stayed home. You'll find a wide range of merchandise here, whether you're looking for affordable options or high-end stores. And once you have everything you need, you can eat al fresco while enjoying a delicious meal, go to a beauty salon to pamper yourself, or even go bowling.
23.Montego Bay Cultural Center
The Montego Bay Cultural Center is an ideal place to experience Jamaican culture. It is home to the Western National Museum, which features permanent and temporary exhibits, and the Western National Gallery, which showcases the work of contemporary Jamaican artists.
This is the best thing to do on a rainy day. Instead of sitting in a hotel, it's better to see Jamaican artwork and experience their rich culture and heritage firsthand. And there are not only paintings, but also sculptures, photographs and more.
The Montego Bay Cultural Center also has a gift store where you can buy authentic Jamaican souvenirs made by locals. And for special occasions, there are events such as folklore groups.
24.Montego Bay Marine Park
Montego Bay Marine Park is a tourist attraction that specializes in highlighting environmental issues through entertaining activities. This amazing park has four beaches and a variety of travel packages that allow you and your fellow travelers to go on some of the most unforgettable excursions.
For example, you can sign up for scuba diving to explore the beauty of coral reefs and marine life, take lessons and get certificates in diving, go snorkeling or take a cruise on the sparkling blue water on a boat with a glass bottom.
25.Abeokuta Paradise Reserve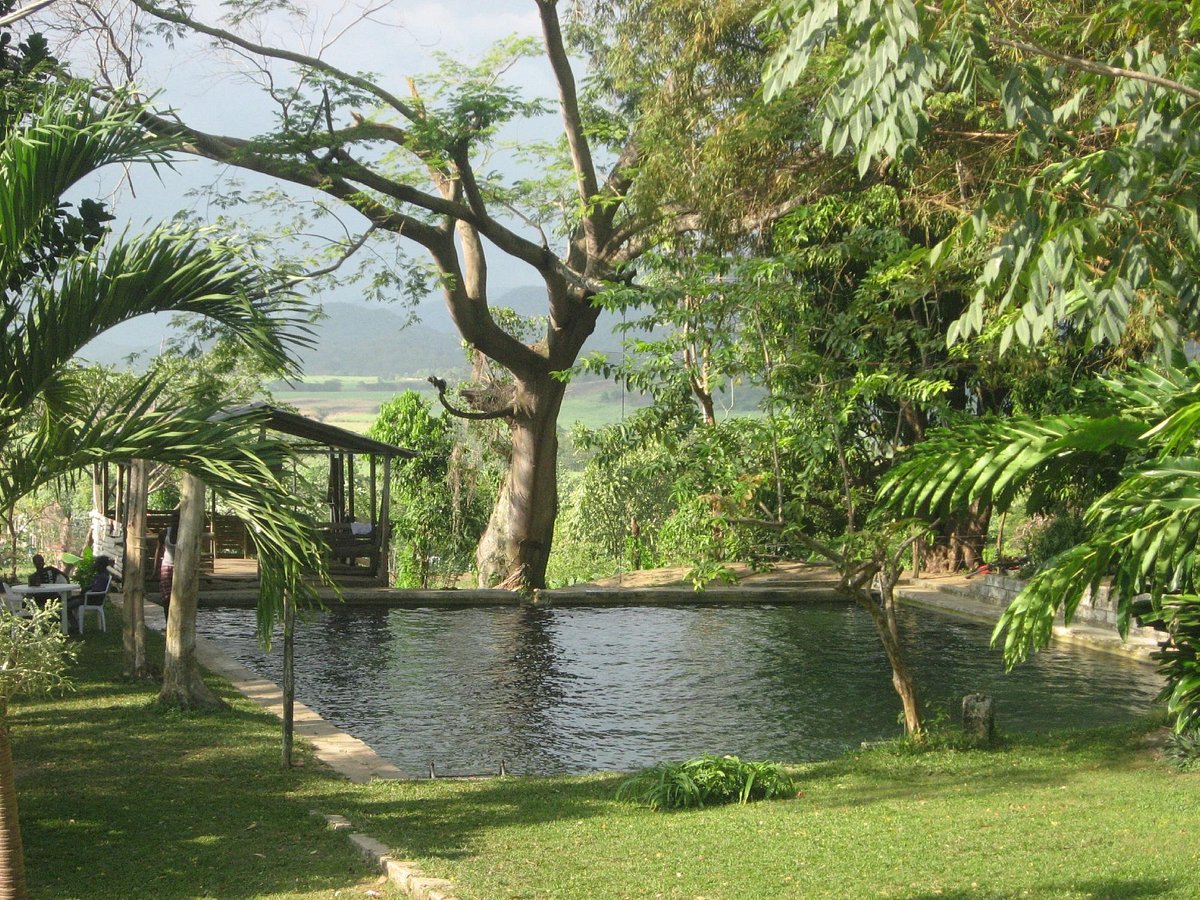 The 13-acre Abeokuta Paradise Natural Park is beautifully landscaped and a popular attraction for locals and tourists. It is the perfect place to relax and forget your worries.
It features Jamaica's oldest natural mineral water pool, an almost bird's-eye view of the ocean, and a smaller pool that's great for young children. In this park, you can also picnic or read a good book while enjoying the serenity of nature around you.