This resort is a favorite destination for many tourists. Punta Cana is widely known not only for its wonderful climate, the presence of luxury hotels, sandy beaches, which are more than 800 miles long, but also for its attractions and nightlife.
If you like to travel and have decided to fly to the Dominican Republic, then give preference to the resort of Punta Cana. In this article we will tell you about the best and worst times to visit the resort. Which season to choose for your vacation is up to you.
Neighborhoods. Where it's best to live
There are several main areas in the resort: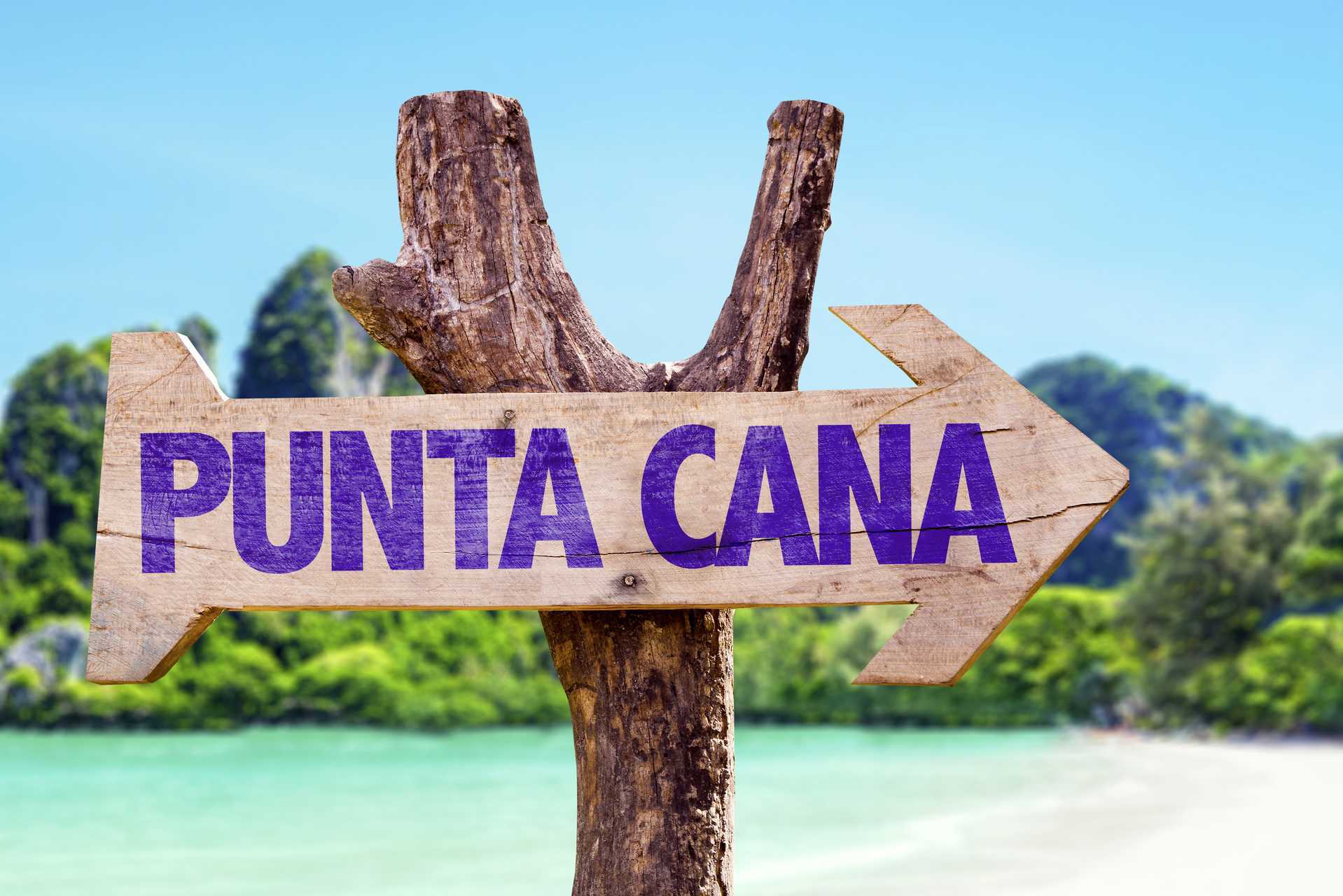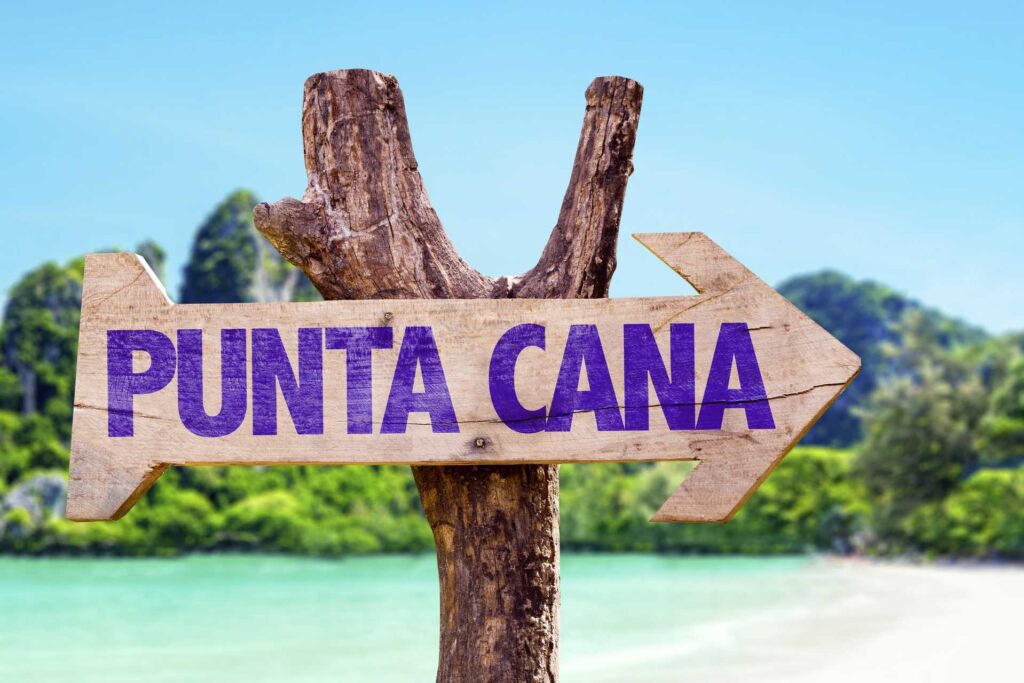 Bavaro is a lively neighborhood that is bustling at all hours of the day and night. This is one of the popular beaches, perfect for families with children. The coral reef available in this area in the waters of the Caribbean Sea holds back the strong waves. The entrance to the water is gentle and has no sudden drops. Bavaro has a well-developed infrastructure.
Cap Cana is a «vip» area, where only wealthy people (mostly millionaires) live. In addition to luxury real estate, luxury hotels, villas, bungalows, a golf course and a yacht marina, Cap Cana has the most beautiful beach in the Dominican Republic, called Juanillo. It is considered the best place for offsite wedding ceremonies.
El Cortecito is the central area of the resort. It is always crowded and very fun. In this area is the sandy beach of Los Corales, which is the best place for youth parties. There are bars and nightclubs right on the beach.
Cabeza de Toro is an area where you can spend your vacation away from the hustle and bustle. There are no nightclubs or bars, but there are many hotels, restaurants with gourmet fish dishes, and a beach that has been awarded the Blue Flag.
Uvero Alto is an area that is popular with couples and honeymooners who come to the Dominican Republic for vacation. Uvero Alto is far from the airport of Punta Cana, so the trip takes a long time, but it is worth it.
Arena Gorda is considered a good beach area, which has quite a few hotels for accommodation. For example, Bahia Principe, Occidental Caribbean and others. It should be noted that there is no coral reef in Arena Gorda, so swimming is not always safe due to high waves. But the area is a paradise for surfers.
Punta Cana is an area that is a transportation center. The Pointa Cana Airport and intercity bus stops are located here.

How to get to Punta Cana
In order to get to this amazing place, you have to travel a long way. International airports in the Dominican Republic are located in the following cities:
Santo Domingo.
Punta Cana.
La Romana.
Puerto Plata.
Santiago.
Tourists should be aware that flights from Canada, the United States, Mexico and other Latin American countries land both in Santo Domingo and Puerto Plata.
Only flights from Europe, as well as from post-Soviet republics arrive at Punta Cana airport.
Average prices per flight

City of departure

Ticket price per person

Madrid

from $321

New York

from $134

Moscow

from $556

Toronto

from $ 200

Istanbul

from $351
When you arrive at the airport, you will need to get to your hotel for check-in. Sometimes resorts provide free shuttle service, but if not, you can take public transportation, rent a car, or take a cab.
Transportation costs while traveling in Punta Cana

Cab

from $23

Public transportation

from $1

1 l of gasoline

from $2.6
Climate in Punta Cana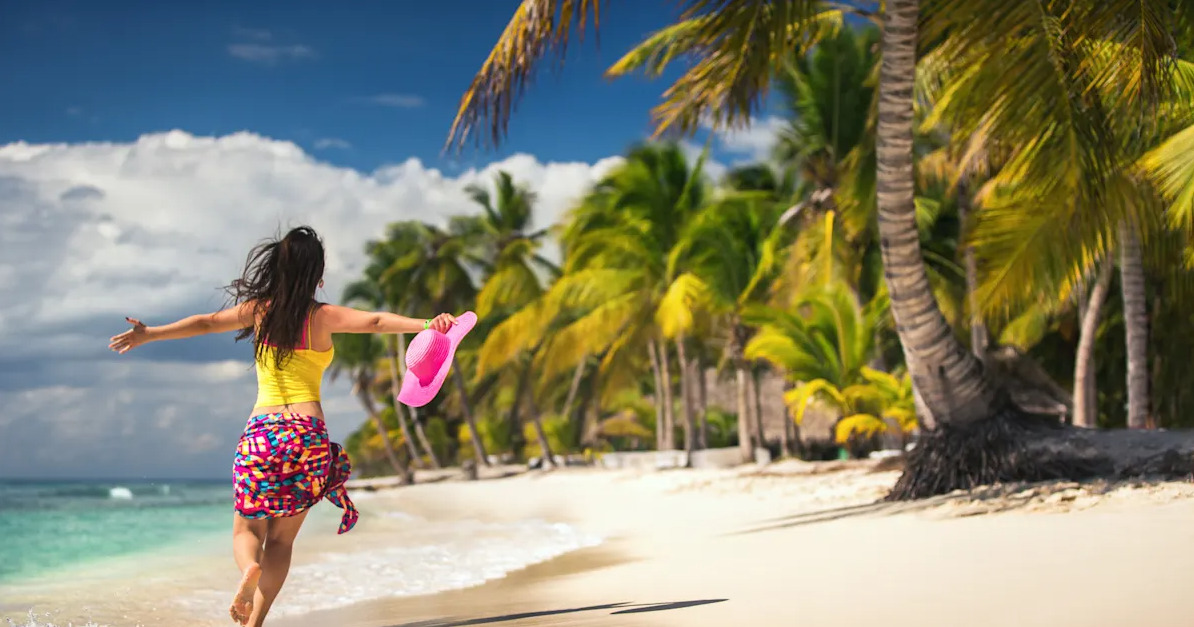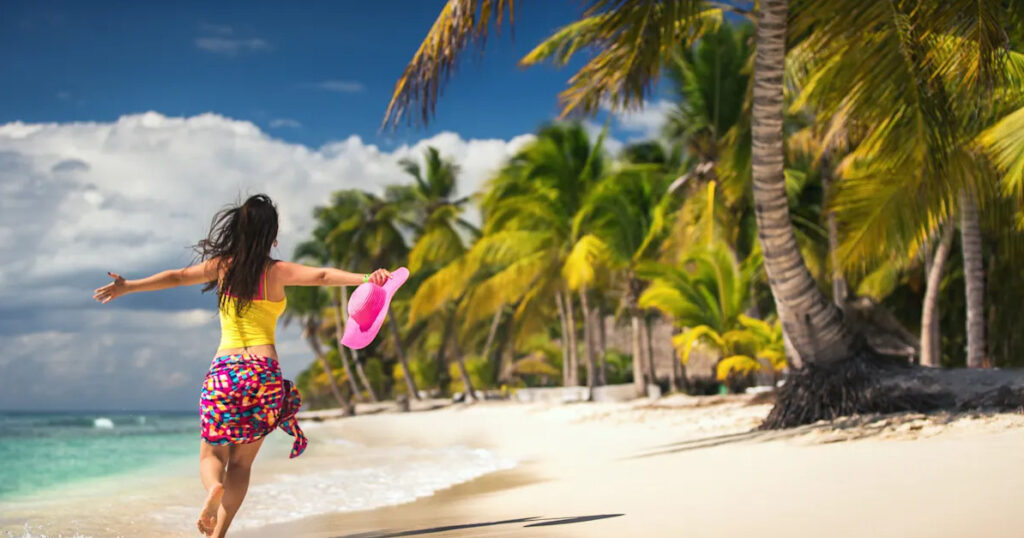 One of the advantages of Punta Cana is the beautiful weather throughout the year. That is why the resort is so popular among tourists from all over the world.
It is important to note that Punta Cana does not have such a pronounced rainy season, as, for example, in other popular resorts (India, Thailand, etc.). The only time when you can catch hurricanes (as locals call strong gusts of wind) and torrential rains is from June to October.
The best period for a beach holiday is from November to April. During this time in Punta Cana, the average air temperature does not fall below +88 °F, and the water temperature is +82 °F.
The most popular, and therefore the most expensive, months for vacation are December and January, that is, the holiday period. However, during this time the sea can be rough.
The most budget-friendly period for travelers is the summer. At this time there is an opportunity not only to enjoy a beach holiday, but also to see whales live.
MONTH

Punta Cana

Average air temperature (°F)

Average rainfall (mm)

t° sea water (°F)

day

night

January

81,8

71,6

66,4

78,8

February

81,5

71,5

54,2

79

March

82

72

54

79,2

April

83,5

73,4

69

81

May

85

75

124,4

81,2

June

86

76

103

81,6

July

86,5

76,6

78,2

82

August

87,2

77

103

82,2

September

88

76,2

101

84

October

87,7

76

152

83,6

November

84

74

88

83

December

82

73,7

73

81,8
We offer a closer look at the advantages and disadvantages of each time of year to vacation in Punta Cana.
Winter is literally the peak tourist season. Vacations during this period are very expensive, but if you have the money, you can safely fly to Punta Cana.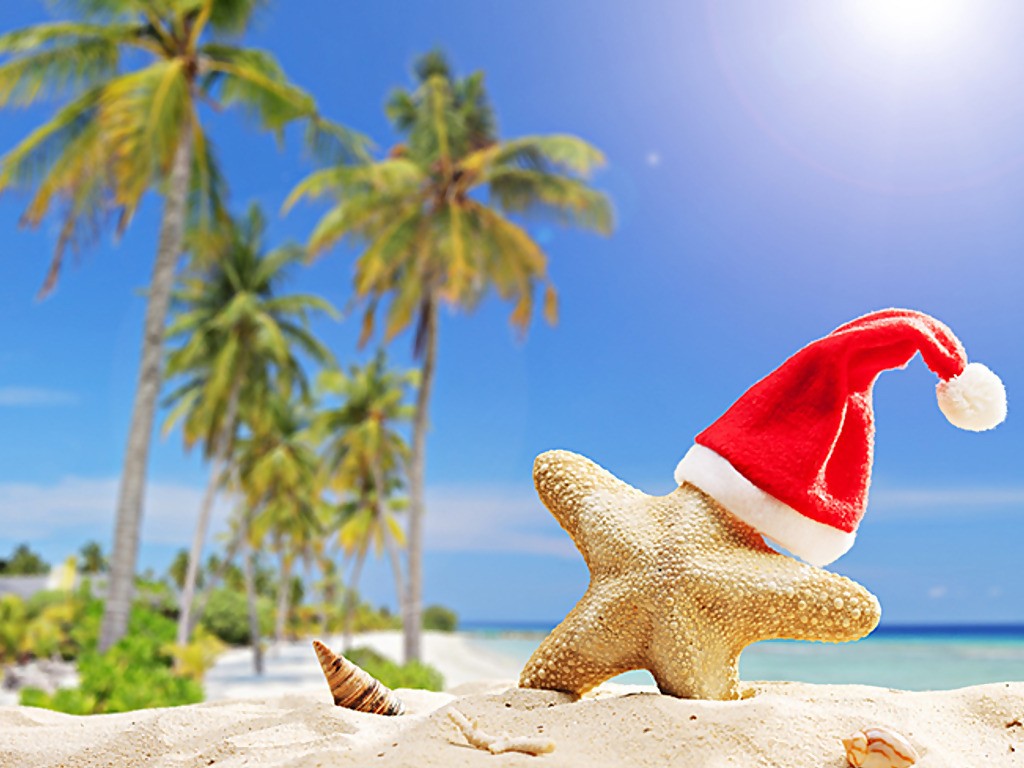 December:
This month is favorable for rest. This is due to the fact that during the day people do not feel the heat and stuffiness. The air temperature does not exceed 82,4 °F, and the sun is shining brightly, so you can bask in its rays, getting a nice tan. The length of the day is not more than 6,5 hours.
January:
Temperatures are cooler this month than in the previous month. It is not uncommon during this period for the sea to be rough, for waves to appear, and swimming may be prohibited. But the low humidity and weather conditions are not an obstacle to outdoor activities and sports.
February:
February is more than suitable for vacations. In this month there is low humidity, so the weather is mild without stuffiness. The average rainfall for the period is 54,2 mm. The only thing that can spoil your vacation is the wind.
Spring will appeal to tourists who are not embarrassed by tropical downpours lasting up to three hours. It is from April that the rainy season begins.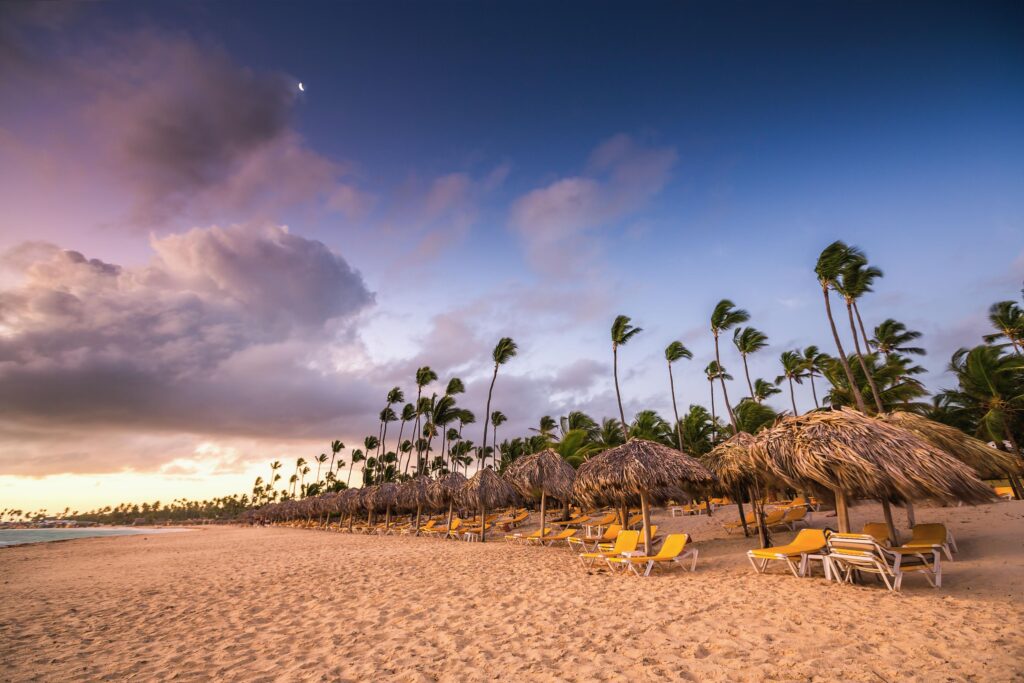 March:
During the first month of spring, the weather in Punta Cana is dry. The day gradually increases, so there are more opportunities for beach vacations, visits to excursions and various tours.
April:
During this month, there is a change in the direction of the trade winds. Because of this, you can see more and more clouds in the sky, heralding tropical downpours. It should be noted that they come about twice a day for 2-3 hours. Many travelers are not afraid of this and in clear weather they bathe and devote time to active recreation.
May:
The rainy season continues in May in Punta Cana. The average rainfall is 124,4 mm. The air temperature is slightly higher than in April. During this period, people still arrive on vacation, so the hotels at the resort are not empty.
Summer is a great time of year for those who save their budget, as prices during this period are much lower.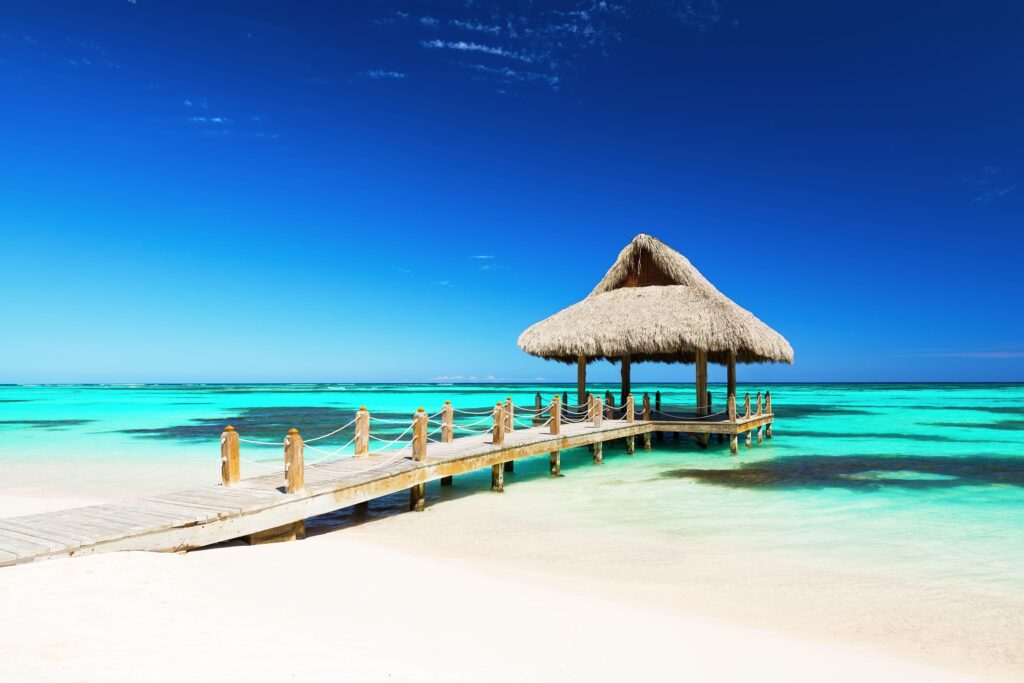 June:
June is the best month for beach holidays in Punta Cana. The weather is hot and humid, with occasional rains (mostly at night and early in the morning). The disadvantage of the first month of summer is that it is difficult to visit excursions (due to the weather).
July:
The weather this month can be considered comfortable for recreation, as the average air temperature is 87,8 °F and the water temperature is up to 82,4 °F. Of course, there are occasional storms. They do not cause damage, but because of the wind and rain there are restrictions on swimming in the ocean.
August:
It must be said that August is the hottest month in Punta Cana, when the heat is combined with frequent tropical downpours. However, tourists also swim in the sea (even during the rain), because it remains warm (83,3 °F).
Autumn is the best time to travel to the Dominican Republic. Prices are slightly higher than in summer, but much lower than in winter. In the fall, tourists have a unique opportunity to recharge for the next year's vitamin D in the sun, and other groups of vitamins from tropical fruits, also get a great tan and enjoy plenty of beach vacation.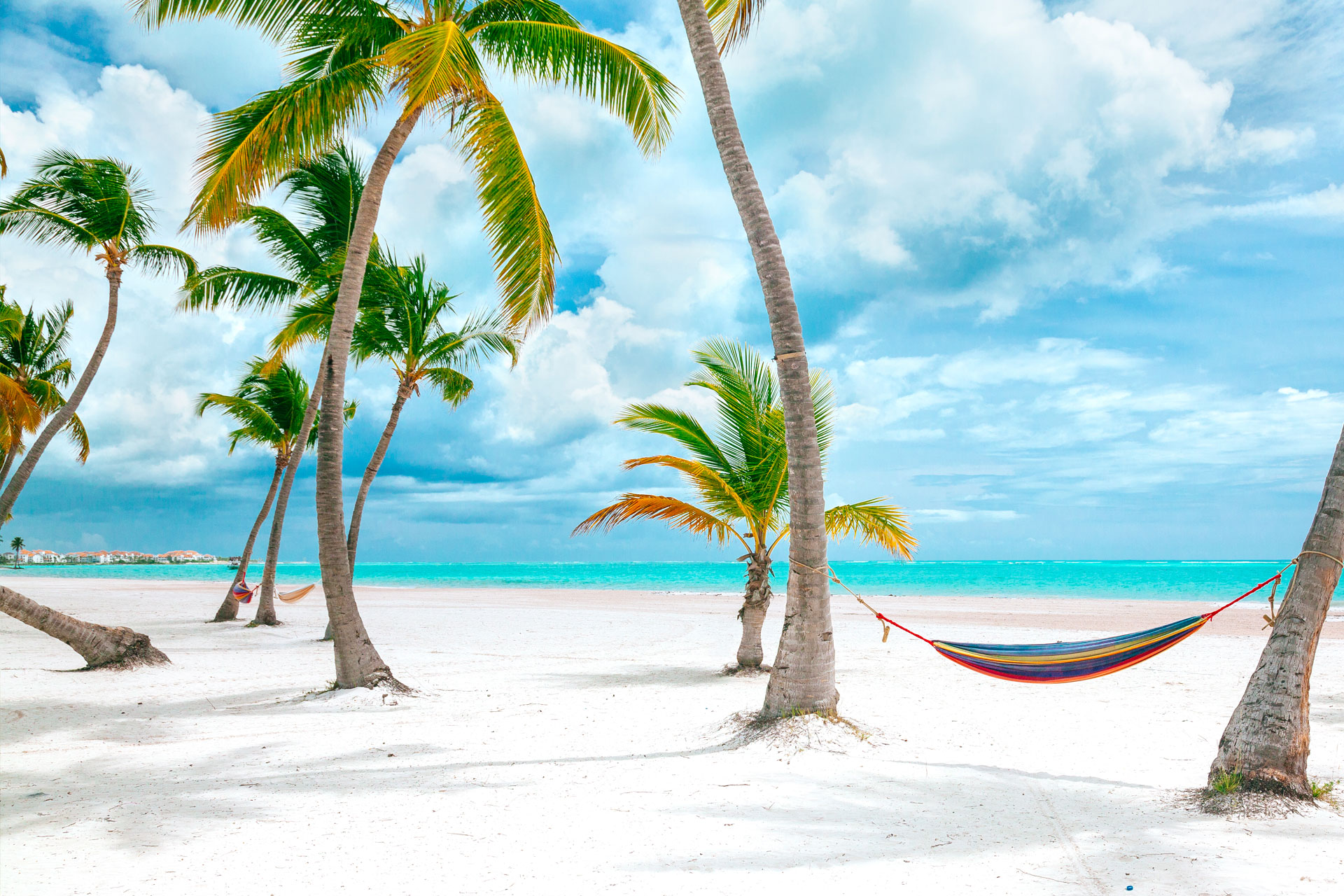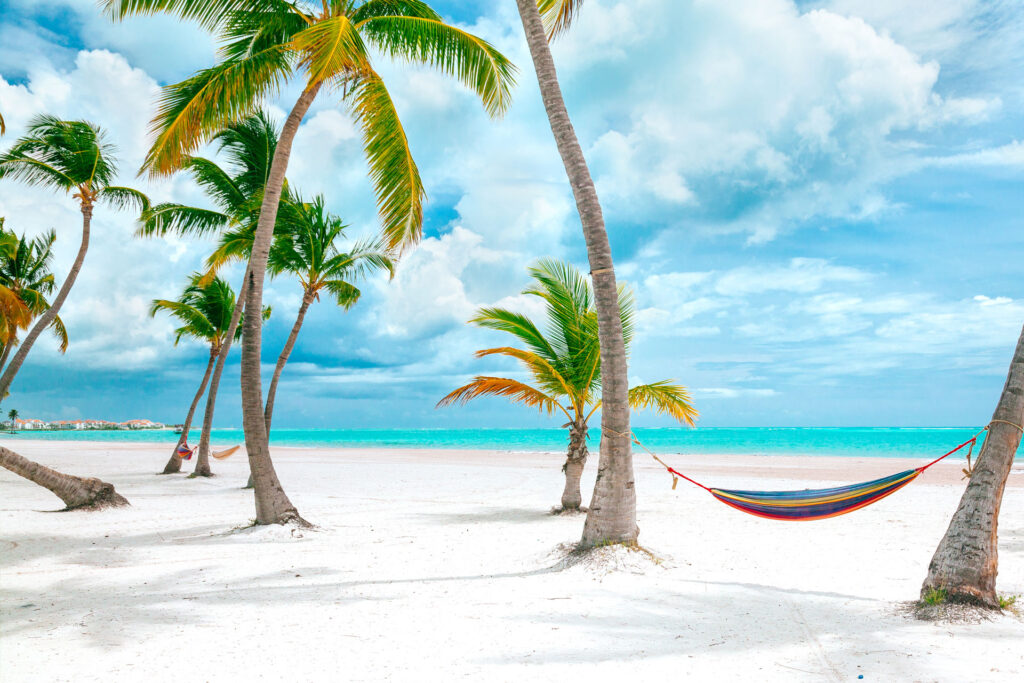 September:
There are fewer heavy rains this month (mostly at night) and the weather is getting better every day. In September, tourists not only relax on the popular beaches, but also explore the surrounding areas of Punta Cana.
October:
October is the last month of the rainy season. The daytime temperature is up to 87,8 °F, the nighttime temperature is 74,3 °F and the average water temperature is 84,2 °F. The disadvantage of this month is the frequent thunderstorms, mainly at lunchtime. They are not daily, but one day they can disrupt all your plans.
November:
This month marks the beginning of the dry season. The tropical rains are over, the heat is finally coming down, but with it the daylight hours are shortening. The sun becomes less intense and harmful to the skin. In November, a trip to Punta Cana won't cost a lot of money.
Whatever time of year you choose to vacation, it will be the best for you, because in Punta Cana is an opportunity to relax not only the body but also the soul.
The best hotels in Punta Cana. The cost of living per day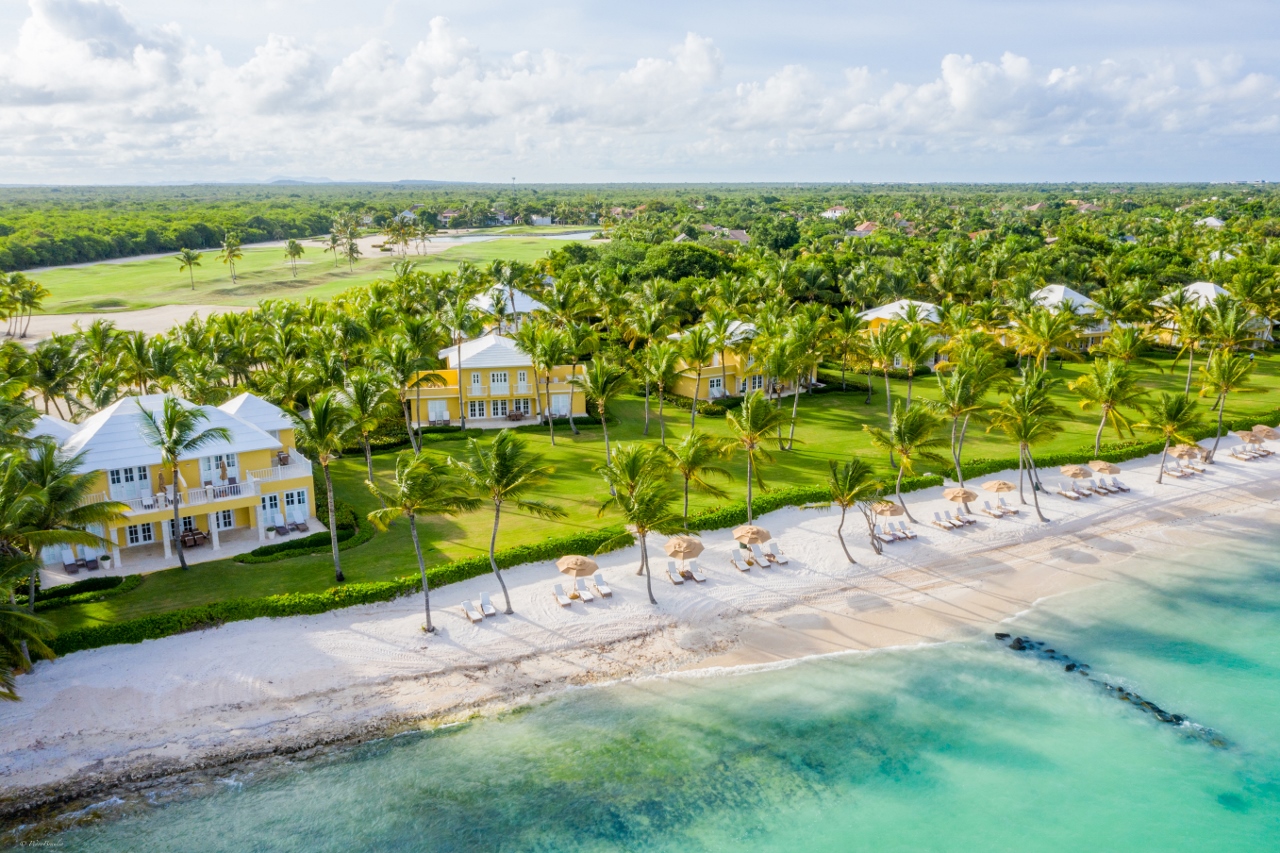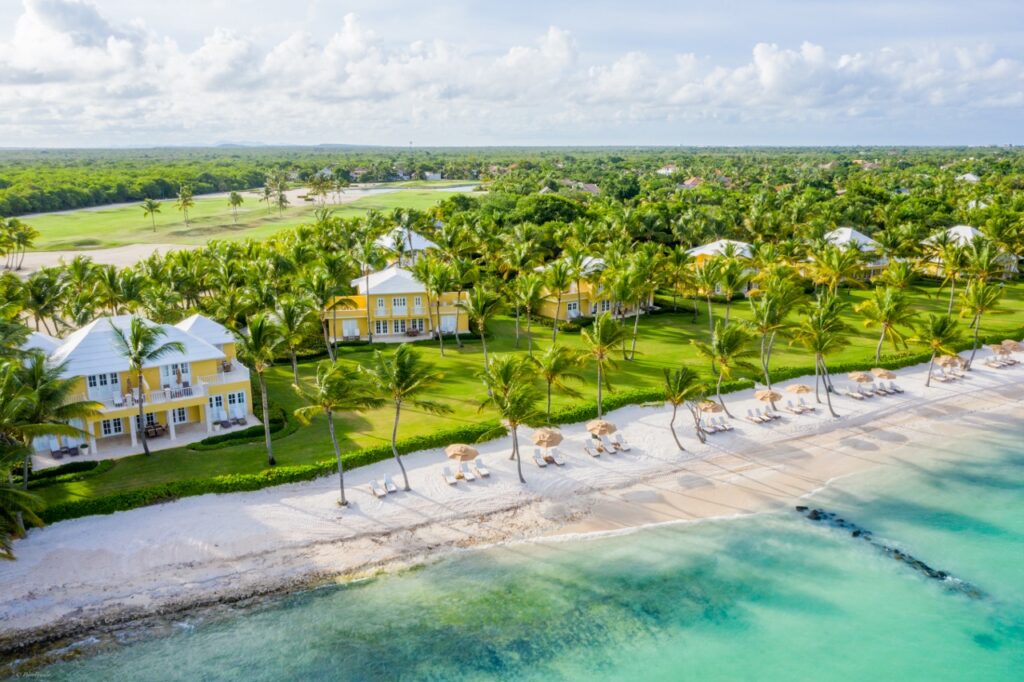 Speaking of when it is best to visit the resort, it is impossible not to mention the popular hotels that you can choose to check in.
The best five-star all-inclusive hotels:
Almost all five-star hotels in Punta Cana have a vast territory, or are part of a certain complex. Often the resorts are like isolated luxury villages, because the infrastructure is well developed. The territory has literally everything: a restaurant, SPA-salon, store, gift shop, pharmacy, night club, bar, casino, golf course, and much more. The «all inclusive» system allows guests to enjoy a variety of dishes and drinks at the bar at almost any time. In addition, many services for tourists are freely available, because they are included in the accommodation price (massage, wraps, equipment for diving, snorkeling, etc.).
The Westin Puntacana Resort & Club – from $401 (1 night, 2 adults).
Be Live Collection Punta Cana – All Inclusive – from $199.
Barcelo Bavaro Palace Deluxe – All Inclusive – from $991.
Iberostar Grand Bavaro Hotel – from $848.
Tropical Deluxe Princess – All Inclusive – from $208.
Secrets Royal Beach Punta Cana – Adults Only – from $609.
Hard Rock Hotel & Casino Punta Cana – All Inclusive – from $602.
Bahia Principe Luxury Esmeralda – All Inclusive – from $377.
Grand Palladium Punta Cana Resort & Spa – All Inclusive – from $729.
Punta Cana Princess All Suites Resort and Spa – All Inclusive – from $272.
Best hotels for vacations with children: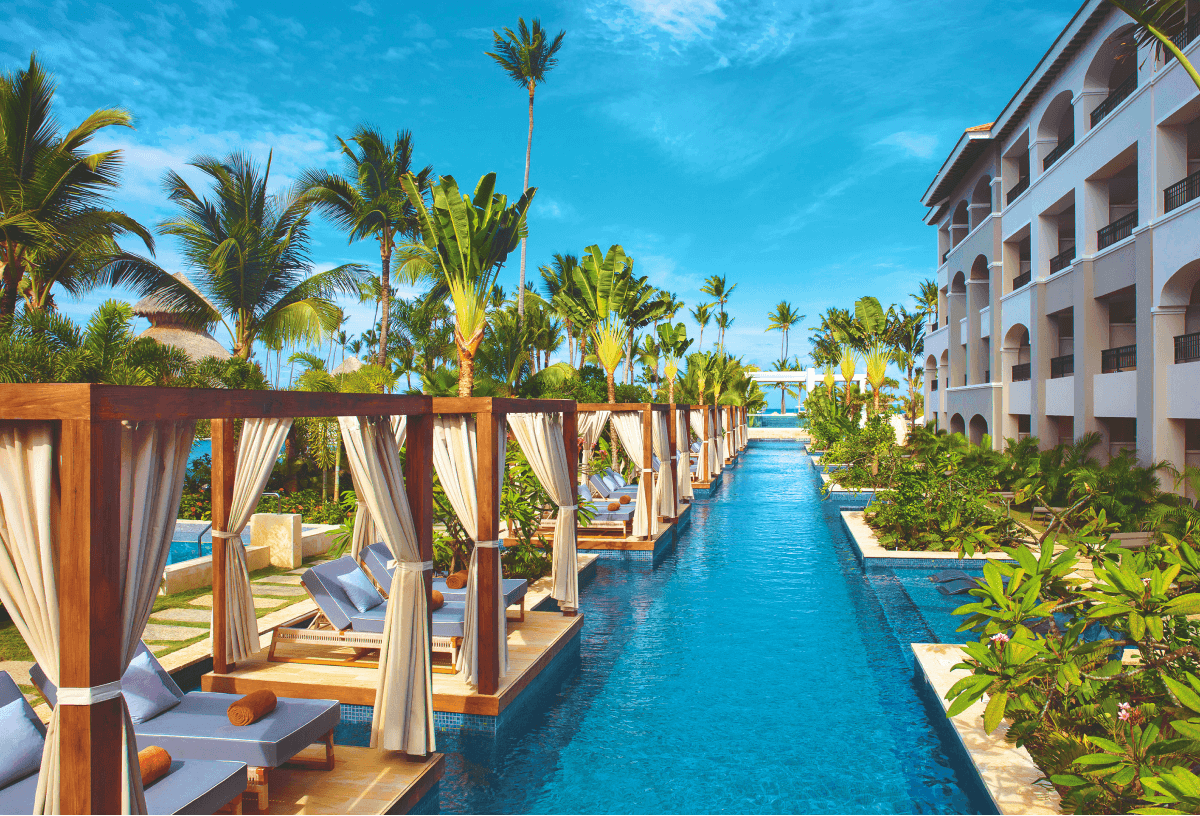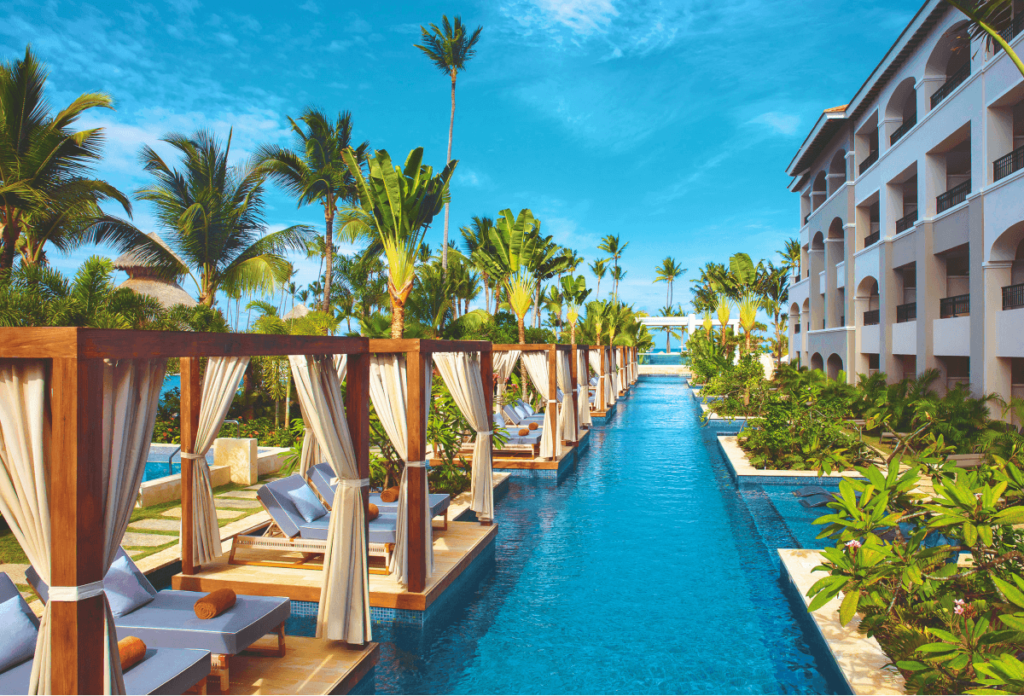 If you are going on vacation with children, then choose your hotel more carefully. Think about what services will be essential for you. Many resorts offer the following for children: a separate pool, adapted menus, high chairs in restaurants, cribs, playgrounds outdoors and indoor playrooms, children's clubs, animation staff during the evening and morning hours, babysitting services and much more.
Dreams Royal Beach Punta Cana – from $931 (1 night, 2 adults).
Majestic Colonial Punta Cana – from $ 579.
Dreams Onyx Resort & Spa – from $676.
Royalton Bavaro, An Autograph Collection All-Inclusive Resort & Casino – from $422.
Grand Palladium Punta Cana Resort & Spa – from $545.
Nickelodeon Hotels & Resorts Punta Cana – from $644.
Tortuga Bay Puntacana Resort & Club – from $1,089.
Occidental Punta Cana – from $1,087.
Four Points by Sheraton Puntacana Village – from $164.
Eden Roc Cap Cana – from $1,492.
Best time to visit festivals and holidays in Punta Cana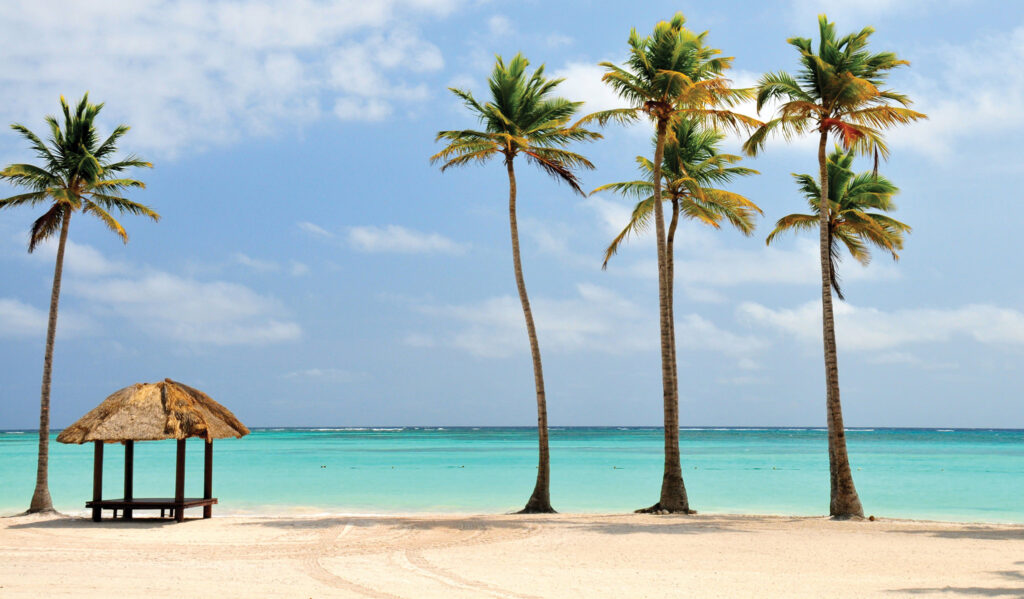 When you spend your vacation in Punta Cana, you have a unique opportunity to learn a little more about the unique Dominican culture, as well as to see the incredible and colorful local festivals, festivals, and even to take part in them.
What time do they take place? This will be discussed below.
February's Independence Day Carnival:
Time: winter (February 27).
Location: the city's main streets.
Traditions: Dominicans who want to participate in the carnival wear fancy costumes and masks (made by hand) and perform dances and songs. In addition, the locals always organize fairs.
The Feast of Easter:
Time: Spring.
Location: city streets.
Traditions: Dominicans decorate the streets of the city, hold a masquerade in which they combine both Christian and pagan rites, bake pies and cook chicken and vegetables. The feast itself begins with a solemn worship service.
A festival of creole dance called merengue: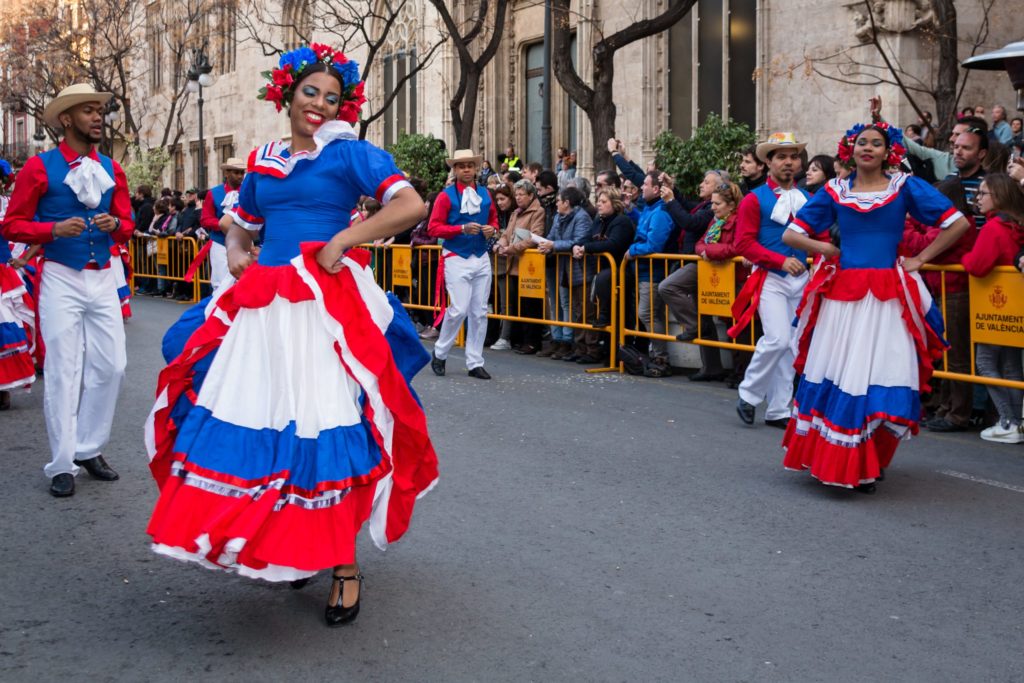 Time: Summer (June).
Venue: the waterfront.
Traditions: Everyone can participate in the festival. Popular dance can be performed solo or in pairs to the accompaniment of accordion and wind instruments. Its main purpose is to show the elements of flirtation, plasticity, the ability to move to the beat. Improvisation is also an important part of the dance process.
All Saints' Day: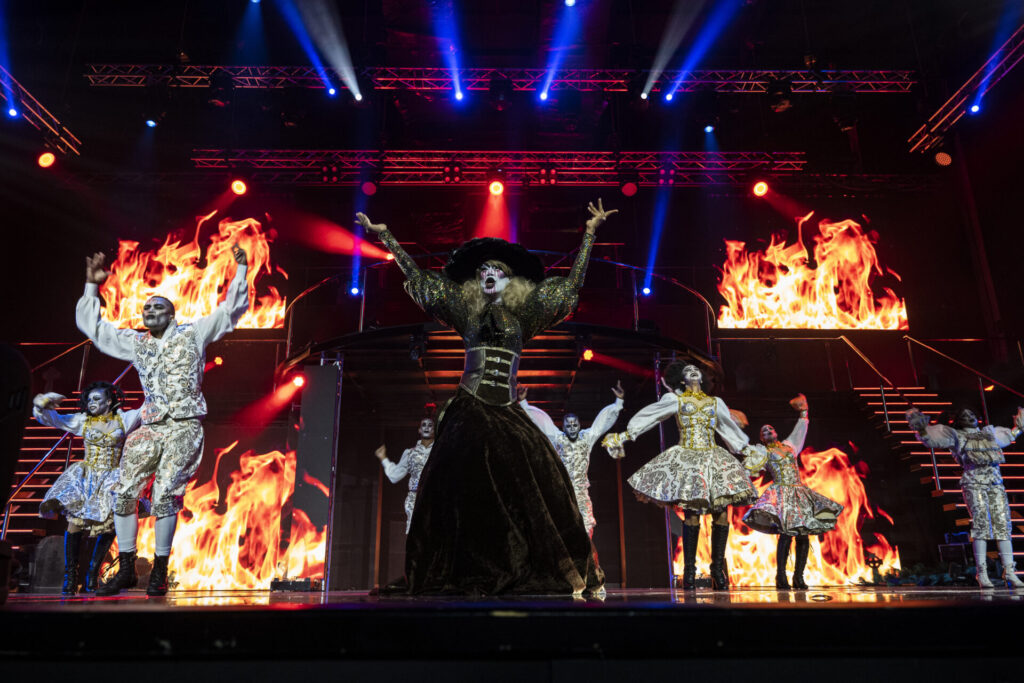 Time: Autumn (November).
Location: the city streets, clubs and restaurants of Punta Cana.
Traditions: on this day it is customary to decorate not only the streets of the city, but also bars, clubs and restaurants in «scary style». All local residents dress up in scary costumes and enjoy taking part in all sorts of fun.
Holidays in Punta Cana: tips for tourists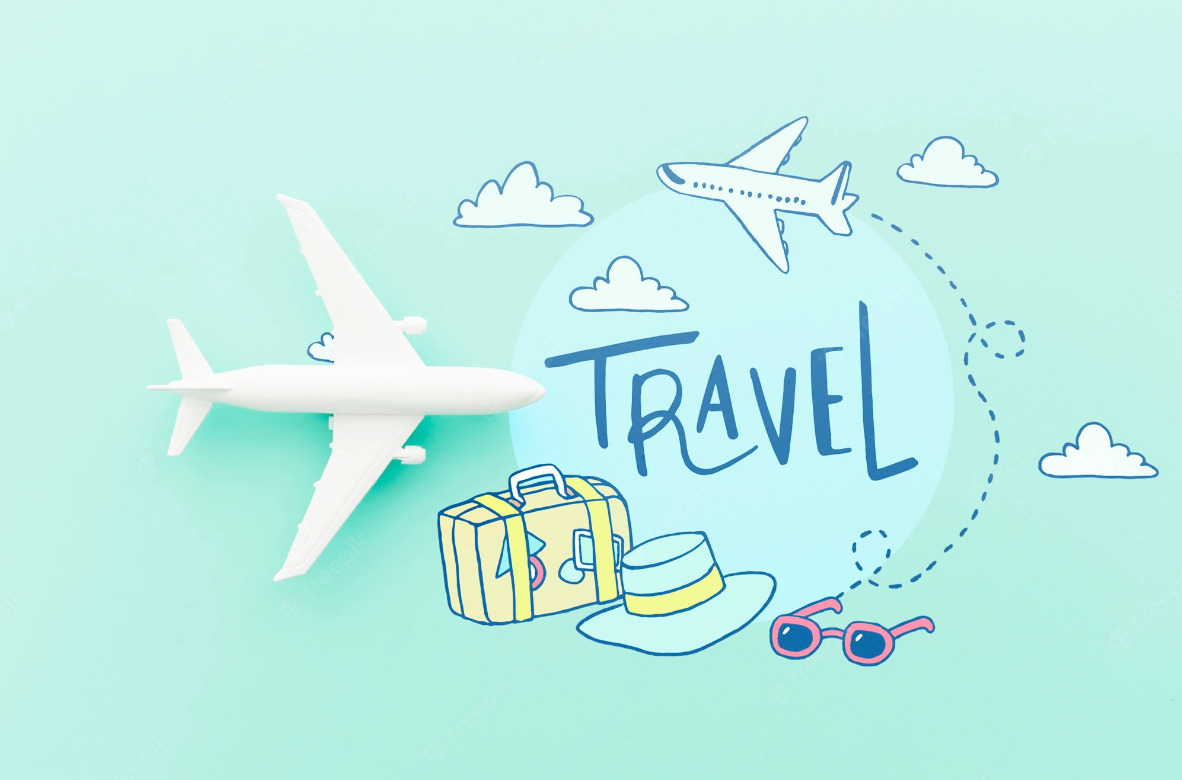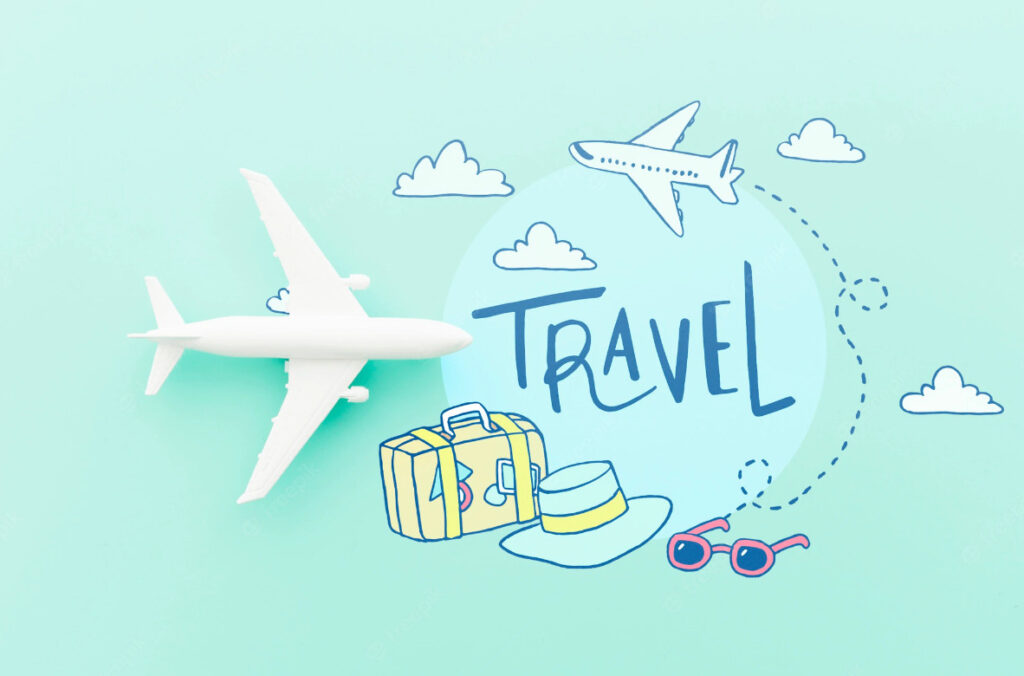 Plan your vacation ahead of time. Choose a hotel in Punta Cana (on your budget) and explore the best tourist areas, services and resort amenities.
If you fly to rest for a few days or a couple of weeks, it is advisable to take a package from the tour operator, the cost of which will include not only the flight and resort, but also the insurance. Buying tickets separately is worth it only if you are going to the Dominican Republic for a longer period.
As already mentioned, the most favorable and most affordable time to vacation in Punta Cana is from November to April.
Note that the resort of Punta Cana is on the Atlantic coast. If the Caribbean Sea appeals to you, consider Boca Chica or La Romana.
Most hotels in Punta Cana are all-inclusive. Before booking a room, study tourist reviews, watch videos on various websites, carefully read the information about the resort (availability of beaches within walking distance, restaurants, attractions, etc.).
Many tourists can visit the Dominican Republic without a visa. Check this information when you start preparing for your vacation.
Be sure to check the validity of bank cards.
Take care of medical insurance if it is not included in the package. Medical care in Punta Cana is quite expensive. A single visit to the doctor (without insurance) will cost over $200.
Do not get any vaccinations on the advice of acquaintances, as every country is strictly individual. There is no mandatory vaccination when visiting the Dominican Republic.
In Punta Cana, almost everyone speaks Spanish. This has to be taken into account.