Mexico Hotels | Mexico guides | How to get to Mexico
Mexico is one of the most visited tourist countries in the world (more than 32 million people a year from the United States alone). Why does everyone come here? First, a huge variety of recreation: beach holidays in luxury hotels, incredible places to party, unique tourist locations (in Mexico are preserved sights that are not found anywhere else in the world – about this below). There are mountains, beaches, hiking and diving spots. And the cost of all this is on average lower than if you choose similar vacation destinations in the United States.
Official currency: Mexican peso.
Current exchange rate: 10 pesos to $0.5.
Official language: Spanish
The advantages of vacationing in Mexico
A wide variety of recreation: seaside resorts, sightseeing tours, club parties and more.
Relatively inexpensive when compared to vacations in the United States.
You can go all year round, as it is always hot (but sometimes even too hot, so about this and in the minuses).
In resort cities, everything is aimed at tourism. The high level of service in hotels, locals are friendly, a huge variety of entertainment. When you come to Mexico, you can be sure that they will do everything to make your vacation excellent.
A huge number of flights to anywhere in Mexico. As of this writing, there are 108 flights a day from New York City to Cancun.
Disadvantages of vacationing in Mexico
Weather. There is a rainy season (September to November). And also very hot from July to August: the temperature of the sea sometimes rises to 30 degrees. Summer through fall is still considered "hurricane season," but that doesn't mean you'll constantly see hurricanes and the weather will be bad.
Algae in the sea. In April, algae begins to appear in the sea and their number increases during the summer (until August). Unfortunately, this problem is very difficult to solve. Many hotels clean the beaches, and you can also find places where there is no algae at all. As you can see, the algae season coincides with the low and hot season.
Crime in some regions of the country. Naturally, this is not the case in the resort regions. But if you want to explore the country on your own, you need to learn in advance about the regions where you should not go.
The best resort towns in Mexico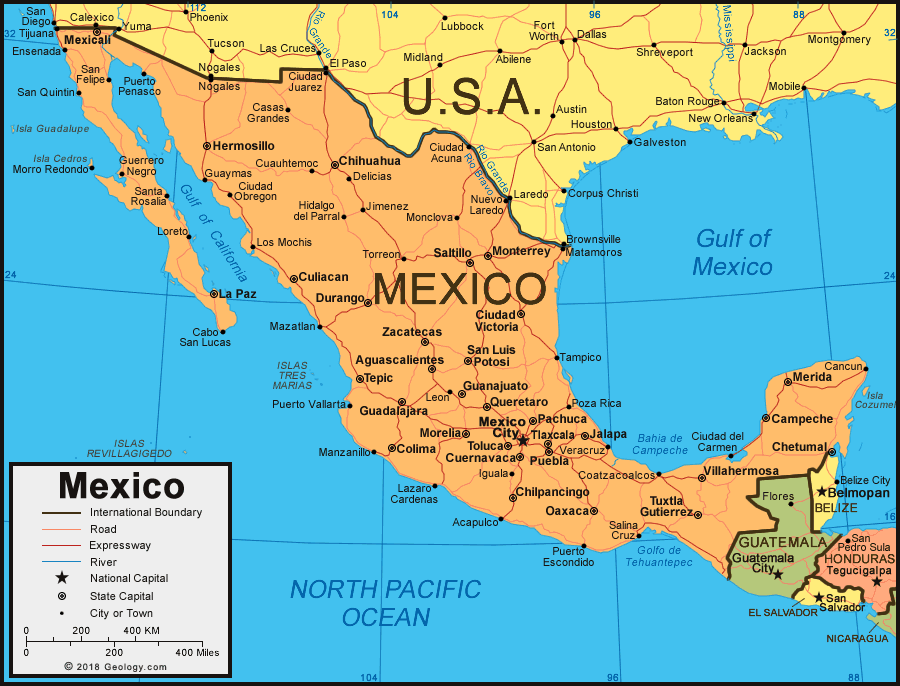 Cancun
(beach vacation, excursions) – the largest resort town of Mesica (population – 800,000 people). It is located in the east of the country, on the Yucatan Peninsula, on the shores of the Atlantic Ocean. It has it all: big sandy beaches, places for diving, five-star hotels for families and adults only, bustling streets with clubs and stores, and quiet remote places for complete solitude.

Cancun Hotels | Interesting things to do in Cancun | How to get to Cancun

Tulum is a small city on the Yucatan Peninsula. This is an ancient settlement (12th-13th century AD), where the ruins of the Maya buildings are very well preserved. All this historical splendor is perfectly combined with the new luxury hotels. Tulum is considered one of the most fashionable and expensive Mexican resorts.
Cabo San Lucas
Puerto Vallarta
Playa del Carmen
Isla Mujeres
Puerto Penasque
Mazatlan
Huatulco
Acapulco
San Jose del cabo
Esktapa
Sayulita
Zihuatanego
Puerto Escondido
Manzanillo
Akumal
Punta Mita
Ratings of hotels in Mexico:
– Here are links to Mexico hotel selections
Guides to Mexico:
– Here are links to the top articles from the guide
Video: 17 must-see places to visit while traveling in Mexico
Video: 28 Days Across Mexico